How to Auto-Post To Xing From WordPress [A Complete Guide]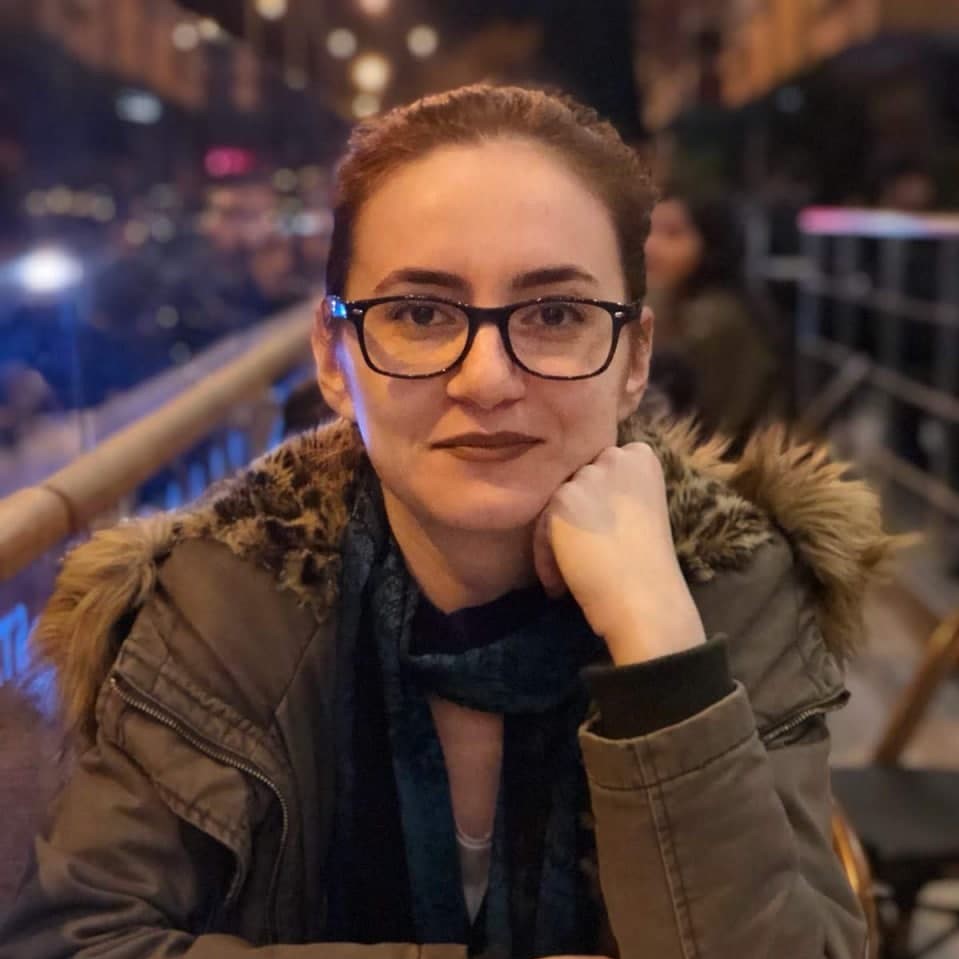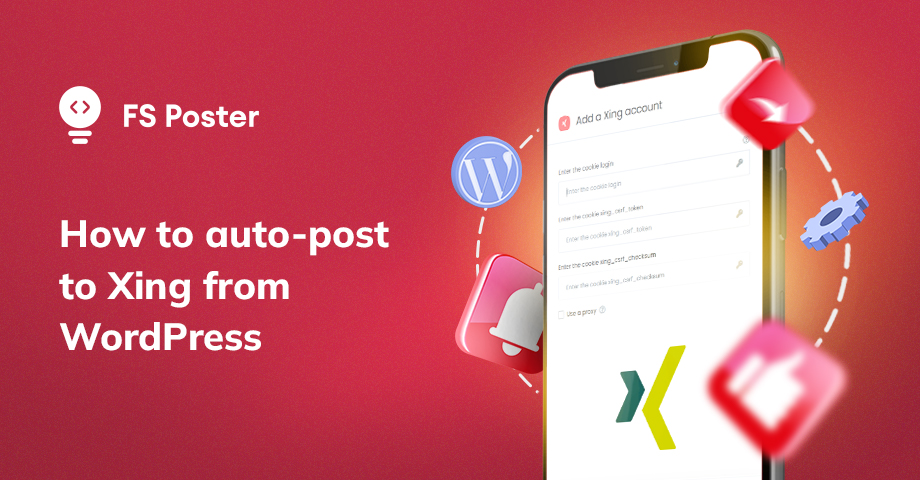 Social Networks
Oct 26, 2022
Xing is a social media network based in Germany that focuses on professional contact. Xing is a marketing tool that is comparable to LinkedIn and has a significant user base in the German-speaking nations that make up the DACH area. Some businesses should not pass up the opportunity to use it. Xing is a platform similar to LinkedIn that might be interesting for anyone interested in reaching companies or professionals. As a professional business owner, you may want to be active in Xing and auto-post your content from WordPress to Xing. This time FS Poster is here to do it for you.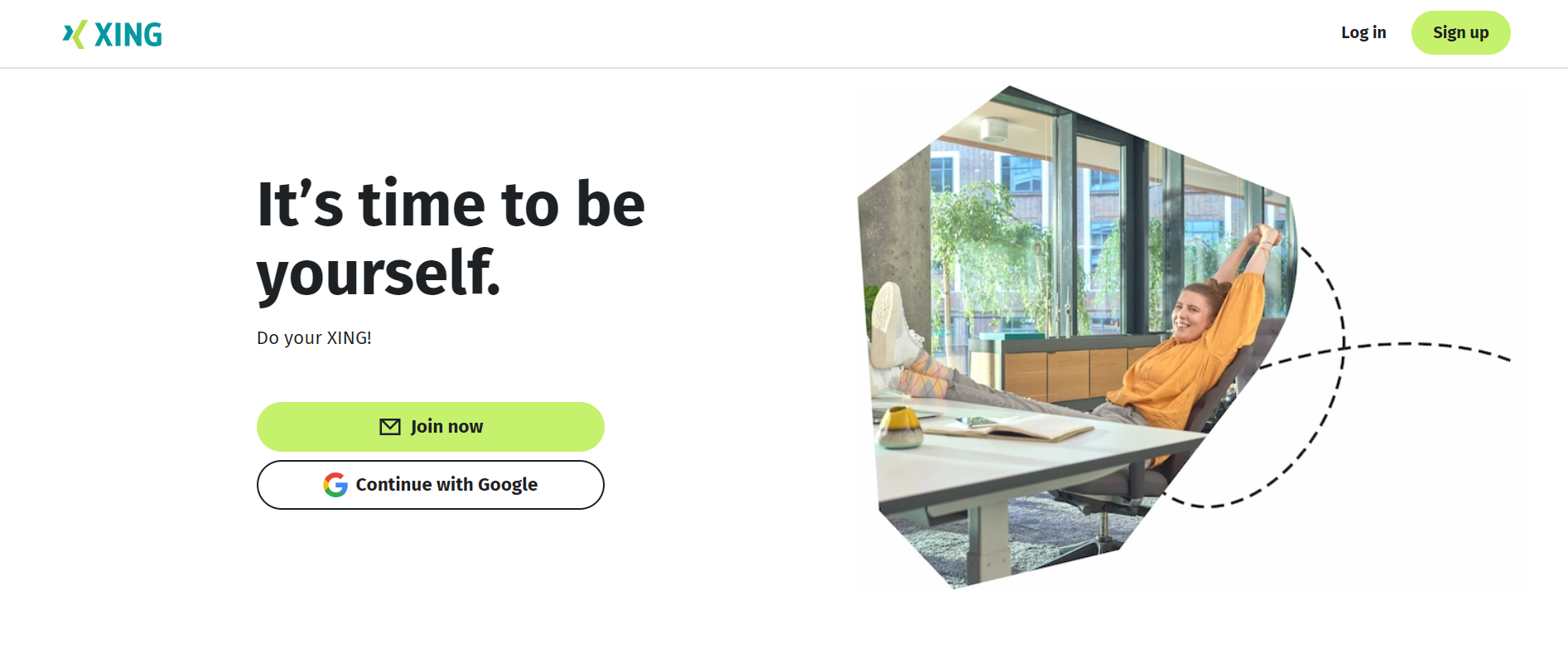 What kind of an impact does XING have?
Xing is a social networking platform that enables professionals and companies to communicate with one another. Xing, much like LinkedIn, is an excellent platform for businesses to exhibit themselves for the purposes of marketing and sales in addition to recruitment. The only German social networking platform that can be explained in detail and has a sizeable readership is Xing. As a result, those individuals who have German enterprises as a target audience should utilize Xing because of its significance.
The DACH area is home to millions of active Xing users. This is even more than the professional networking website LinkedIn, which "only" boasts 21 million users (October 2022). Furthermore, the users are quite active. We can tell that the overall number of monthly and daily user interactions on XING is relatively comparable to those on LinkedIn by using data from third-party sources because XING has not disclosed any statistics.
Outside of Germany, Austria, and Switzerland, almost no one is familiar with the social networking platform known as Xing. This is despite the fact that Xing has tremendous popularity within the DACH area, which includes Germany. This lack of visibility has a few consequences, which we shall discuss later. However, this also means that your competitors outside of Germany are probably unaware of Xing, which might work in your favor since it gives you a competitive edge.
The total number of people in the DACH area who utilize Xing

Source: Xing
Comparison of Xing and LinkedIn
The Chinese character xing can be translated in various ways, depending on the language it's used in. The word "crossing" refers to " XING " in English and represents a meeting place for business professionals. The word "xing" translates to something like "it works" or "it functions" in Chinese. However, in German, the word "Xing" does not imply anything, which is amusing given that it is a platform spoken in German.
Xing is quite comparable to LinkedIn; you might argue that it's like how Pepsi is comparable to Coca-Cola.
Therefore, the concept behind Xing is not all that, unlike the one that underpins LinkedIn. On the other hand, these parallels do not end here. Xing is quite comparable to LinkedIn; you might argue that it's like how Pepsi is comparable to Coca-Cola.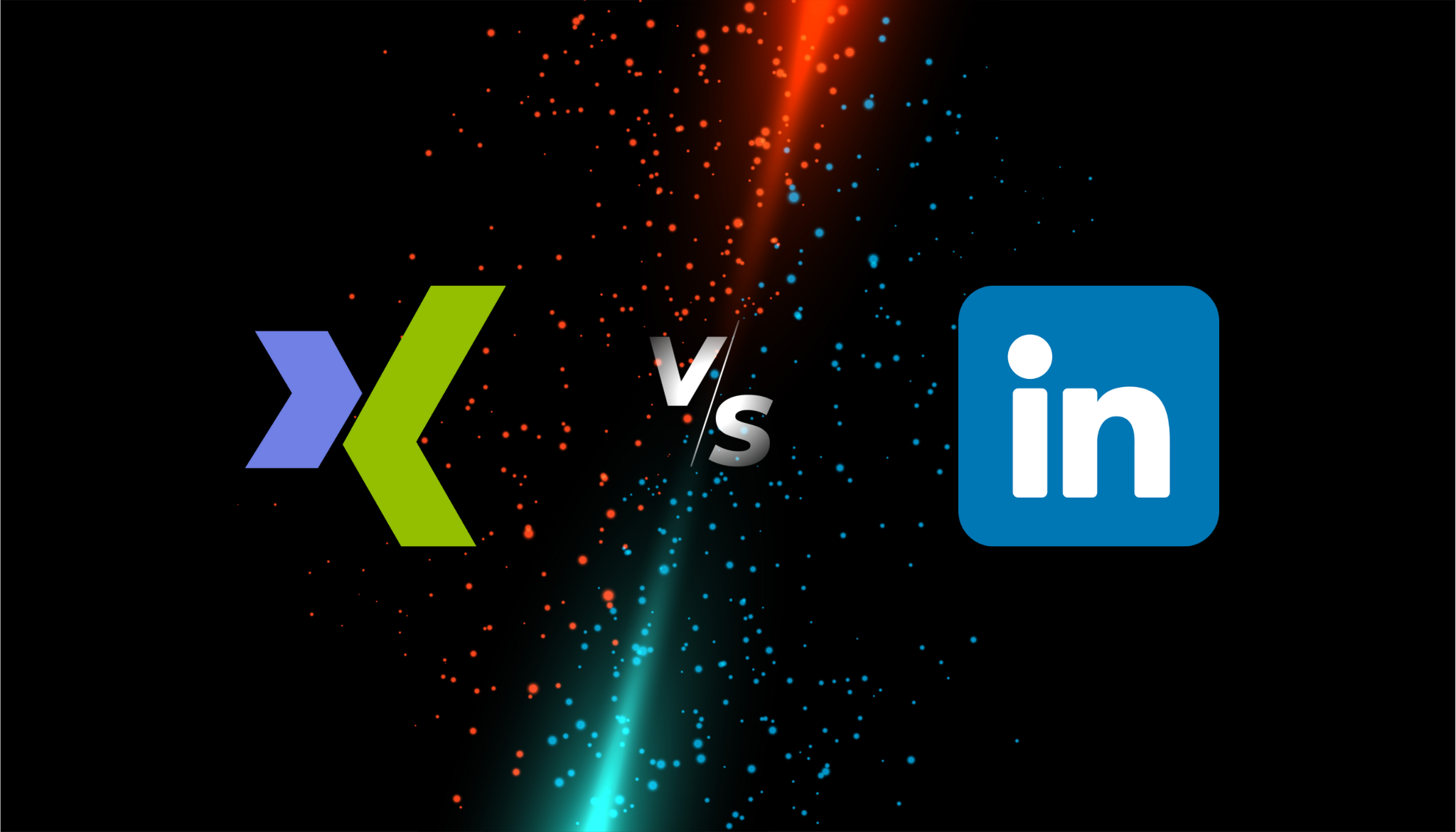 How can you use Xing to improve your B2B marketing in the DACH region?
You have the ability to create two distinct kinds of profiles for your company:
The profile of a company
This option is perfect for promoting an employer's brand, publishing job advertising, and attracting new employees. By posting your company's vision and objective and any changes and job opportunities on this page, you can provide a central location for your present and prospective workers. You need to have a fundamental company profile to set up a business page in Germany, even if you do not intend to recruit employees from that country.
Business page
This page is better suited for the creation of leads, increasing brand recognition among particular target groups, and serving as a platform for communicating with consumers and fans. Users of Xing can follow your business page, which will cause them to get news and updates from your company straight into their newsfeed.
Is it possible to just create a corporate profile on XING and then run a few advertisements on the platform often?
The simple answer to that question is "yes." However, you must not forget that Xing is, at its core, a social network. Keep this in mind at all times.
Consider the social network Facebook. It will just take a few minutes to create a profile and begin advertising on that platform; however, if a potential customer hits your company's page and notices that there is not a single post in your feed, she may get skeptical. Most businesses have information in their feed; however, they do not update consistently. As is the case with all aspects of marketing, it is important to consider both the field in which you operate and the goals you have for utilizing Xing.
Having said that, Xing allows you to run a variety of various types of advertisements:
Xing Ads, which include videos and are simple advertisements for things like news, products, information, events, groups, and company pages, among other things
Articles Bearing Advertisements (targeted ads in the Xing newsletter and industry newsletters) minimal budget: 10.000 Euro
Mailings Supported by Donations (allows you to send direct emails to target group) minimal budget: 30.000 Euro
Display Campaigns are available in a variety of formats; a minimum budget of 4,000 Euros is required.
As is the case with other marketing channels, success cannot be assured, and the only way to determine whether or not Xing is an appropriate platform for you is to test it out for yourself.
If you are still wondering, I understood all these above Saritel I need to know how to auto-post to Xing from WordPress; I got you. So here we are.
How to auto-post to Xing From WordPress?
- Navigate to the FS Poster menu under Accounts > Xing;
- Select the button labeled "ADD AN ACCOUNT";
Please open a new tab in your browser labeled "Incognito." To launch the Incognito tab in Chrome, hit the Ctrl key, followed by Shift, and then the N key.
- Navigate to the Xing website and sign in to your account there.
- To access the Application tab, use the F12 key on your computer and then go to that tab within the newly created window;
- Navigate to the Cookies section using the menu on the left.
- Close the browser tab without signing out of your Xing account and copy the value of the "login," "xing csrf token," and "xing csrf checksum" cookies;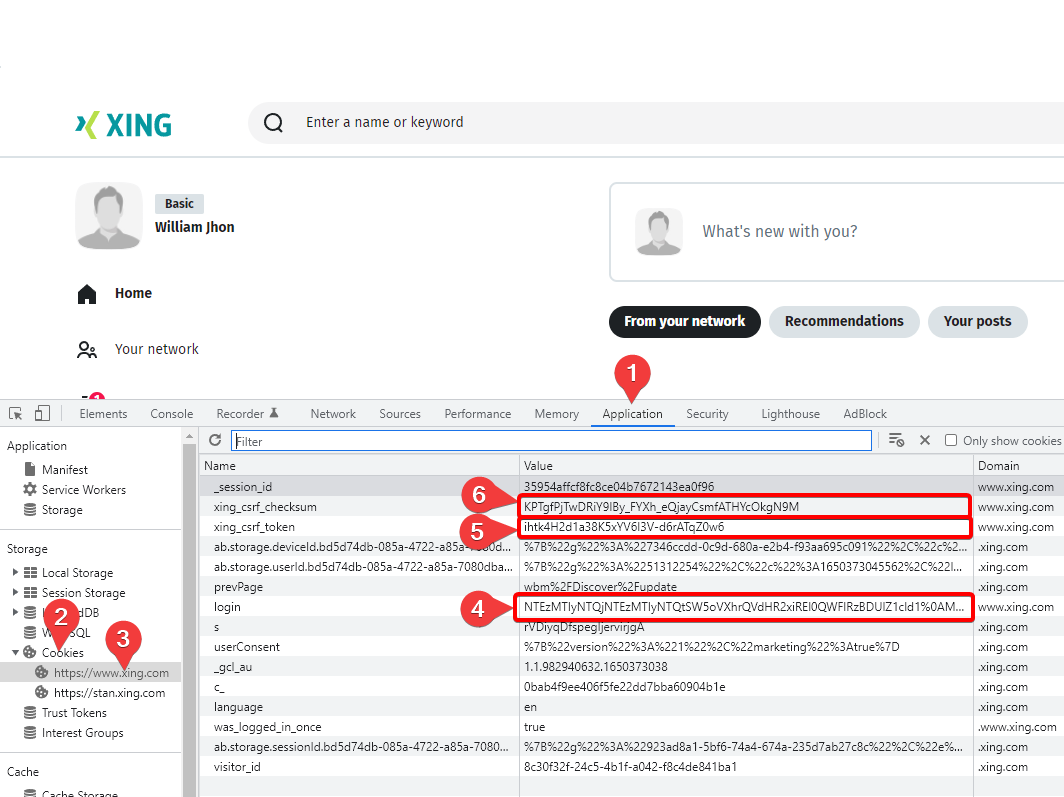 - Click the ADD button once you have pasted cookies into the appropriate forms in the popup for adding a new account.


Conclusion

Auto-posting from WordPress to Xing can save you a lot of time. If you have been looking for a way to post your new blog posts to Xing automatically, then look no further. This guide will show you how to set up auto-posting in just a few minutes. Have you tried auto-posting from WordPress to Xing? What has been your experience?