How To Auto-Post To Discord From WordPress [A Complete Guide]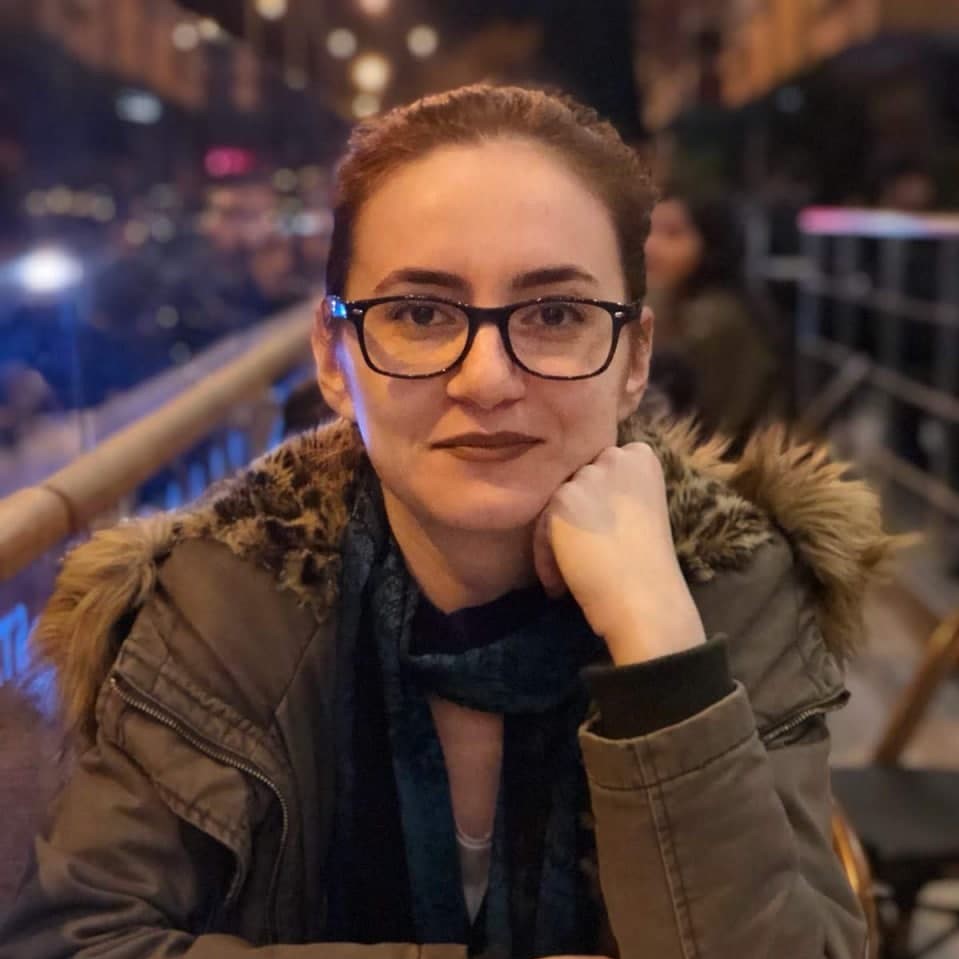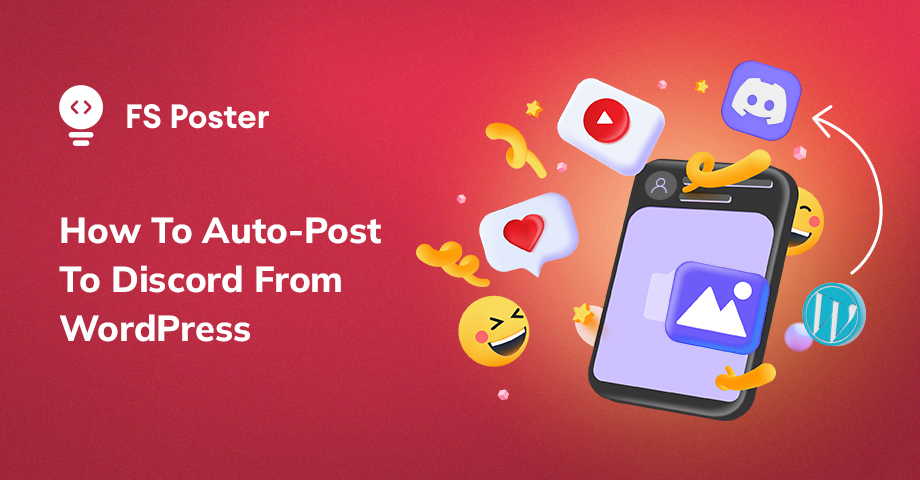 Social Networks
Sep 28, 2022
Do you run a WordPress website? If you're running a WordPress website, you're always looking for ways to automate your workflow. Posting new content to Discord is a great way to do just that. Are you looking for a way to post new content to your Discord server automatically? If so, you're in luck!
There are a few different ways to set this up, but we will be focusing on the new method: using the FS Poster social media auto poster. This article will show you how to easily auto-post from WordPress to Discord. We will also provide a step-by-step guide on how to set it up. Let's get started!
What is Discord, and why use it?
Discord is a communication platform that allows gamers to connect with each other for gaming purposes. It's similar to Skype or Teamspeak but explicitly geared towards gamers. Discord also has awesome features like server and client voice chat, rich media voice and video support, and dynamic server roles that give you more control over who can join your game and when. You can also join public servers or create your own server and invite friends.
Discord is an excellent platform for gamers to connect, but it can also be used for other purposes like online communities or business collaboration. For example, you could use Discord too:
Stay in touch with friends and family
Connect with like-minded people
Build an online following for your business or brand
Create a gaming community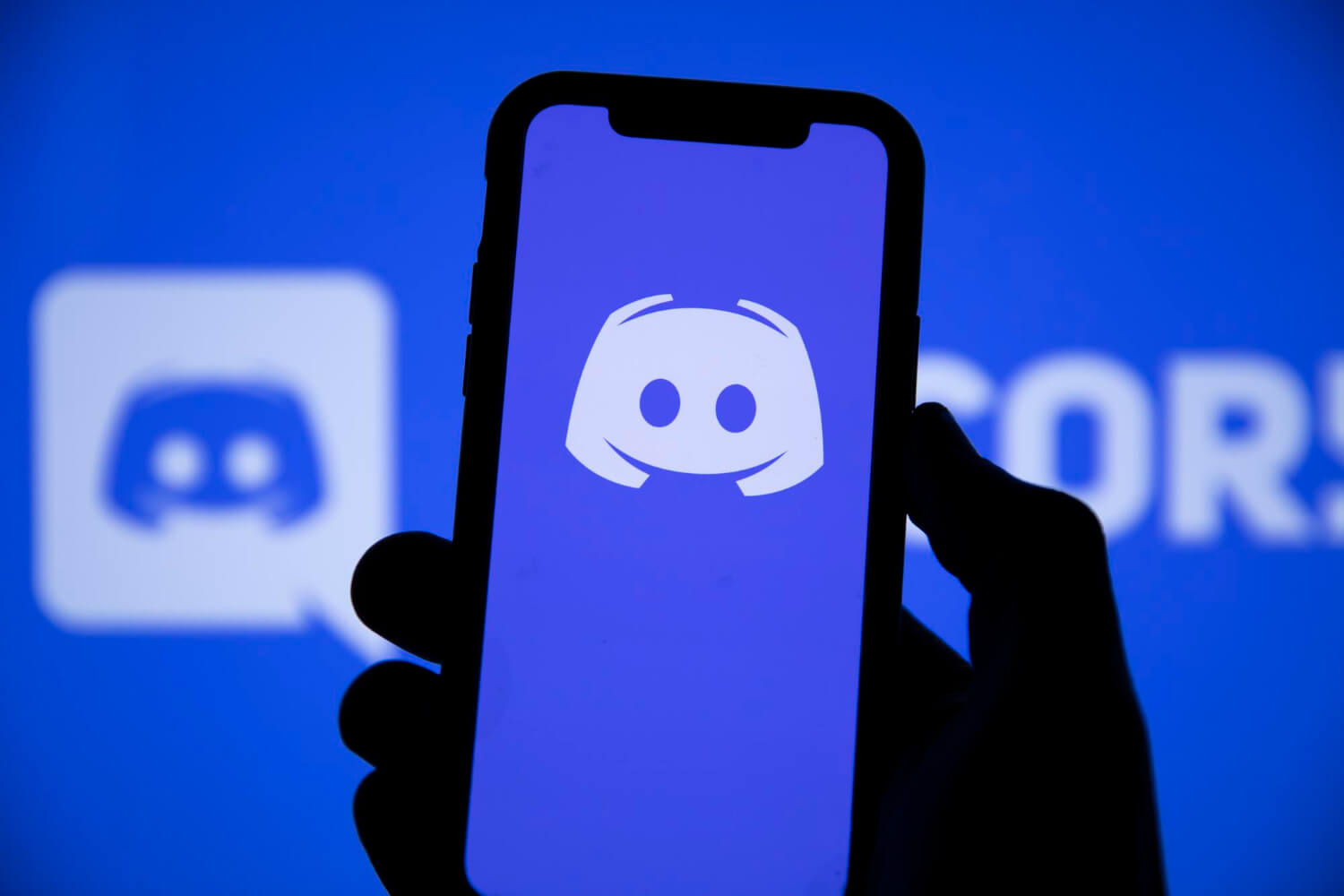 Why auto-post your blogs to the Discord server?
As a website owner, you want to ensure that your content reaches as many people as possible. By auto-posting your blog posts to Discord, you can ensure that a wider audience sees your content.
Not only will this help increase traffic to your website, but it will also help build up your online presence.
Why use FS Poster for auto-posting from WordPress to Discord?
There are a few reasons you might want to use FS Poster for this:
It's a free and premium source
You can post to multiple channels at once
You can schedule posts in advance
It's available as a WordPress plugin
If you want to give it a try, you can our demo version is available. For this guide, we'll be use premium version of FS Poster. It's super easy to set up and use! Here are the steps:
Firstly, navigate to the Discord developers' website, select the New application button, and then input a name for the App you are developing;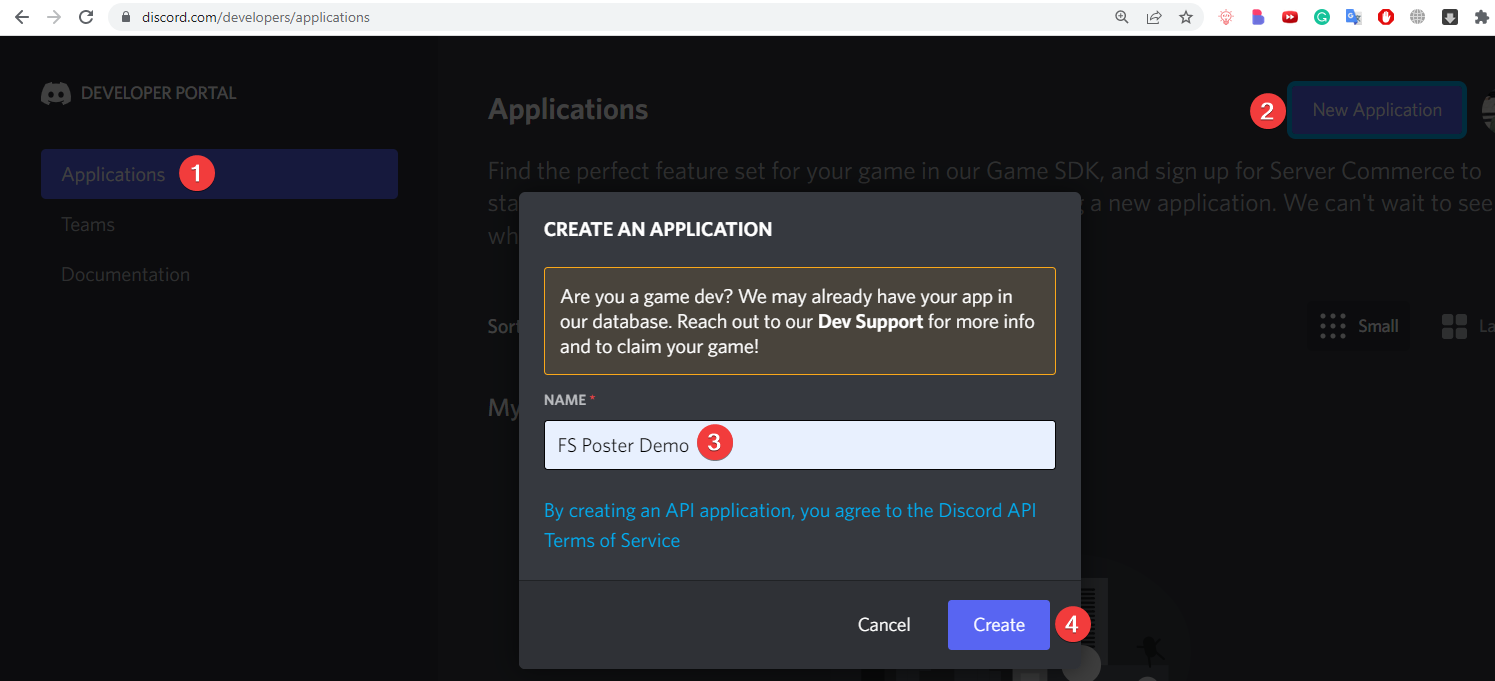 The next step is to navigate to the OAuth2 menu, where you will need to copy the Client ID, then input the Redirect URL, and finally click the option labeled Save Changes;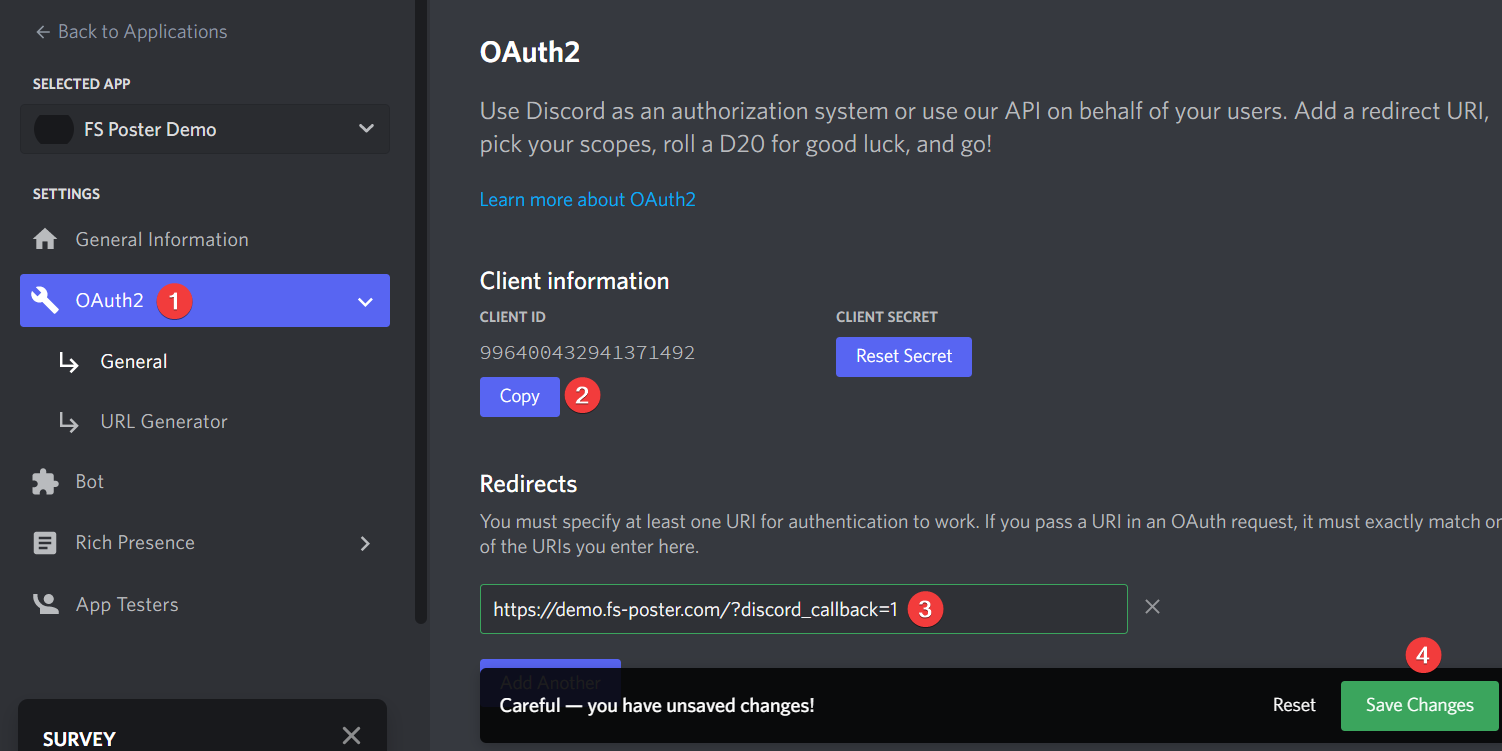 You are able to copy the URL of your website redirect by going to the FS Poster APP menu and selecting the Discord tab: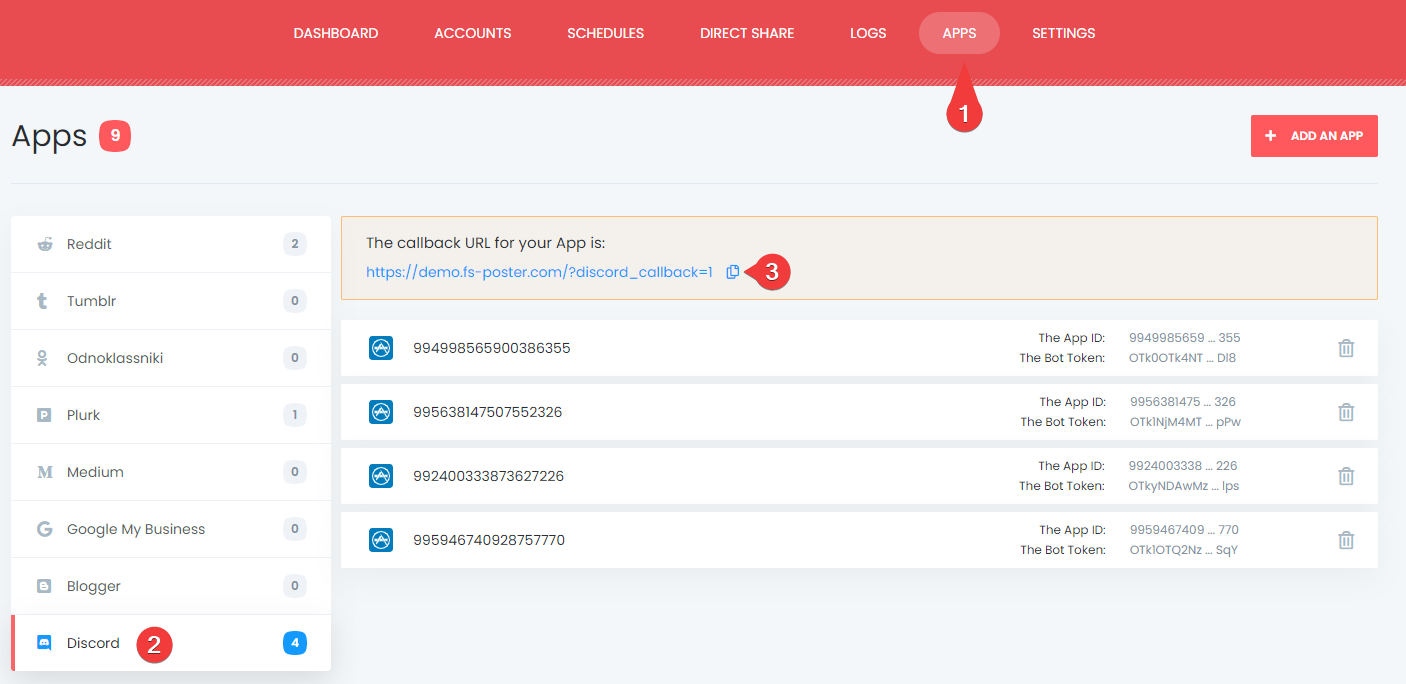 Now, under the App's settings section, select the Bot tab and then click on the Add Bot user button. You will need to input a username and select an Avatar for your new Discord bot. Once you're done, click on the Save Changes button.

After you have created the App, you may make a new one by clicking the Reset Token button and then copying the Token;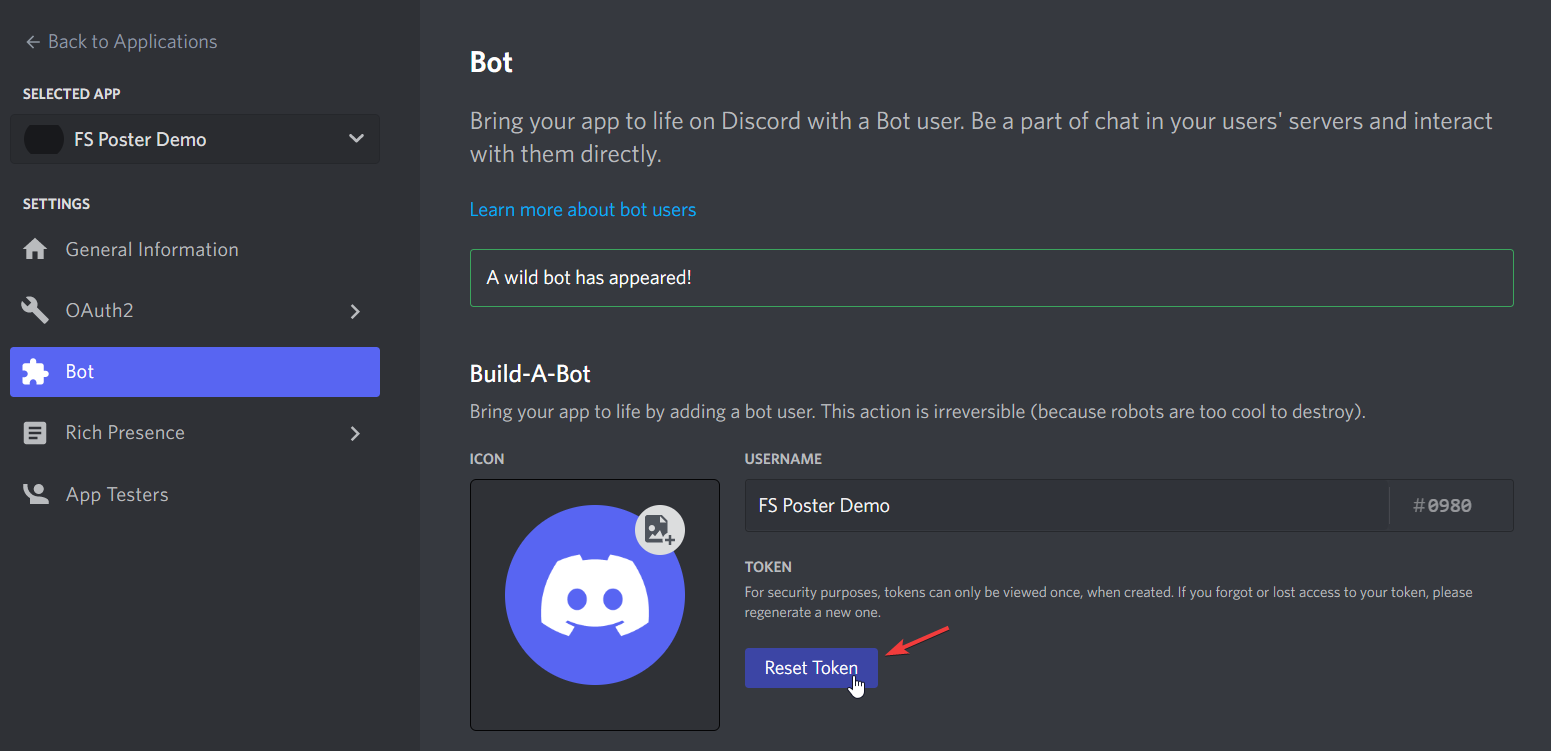 Continue scrolling down to add any necessary permissions;

Go to the menu for the FS Poster APP and select the Discord tab. Paste the Client ID and Bot token we copied before to add your App to the plugin for FS Poster.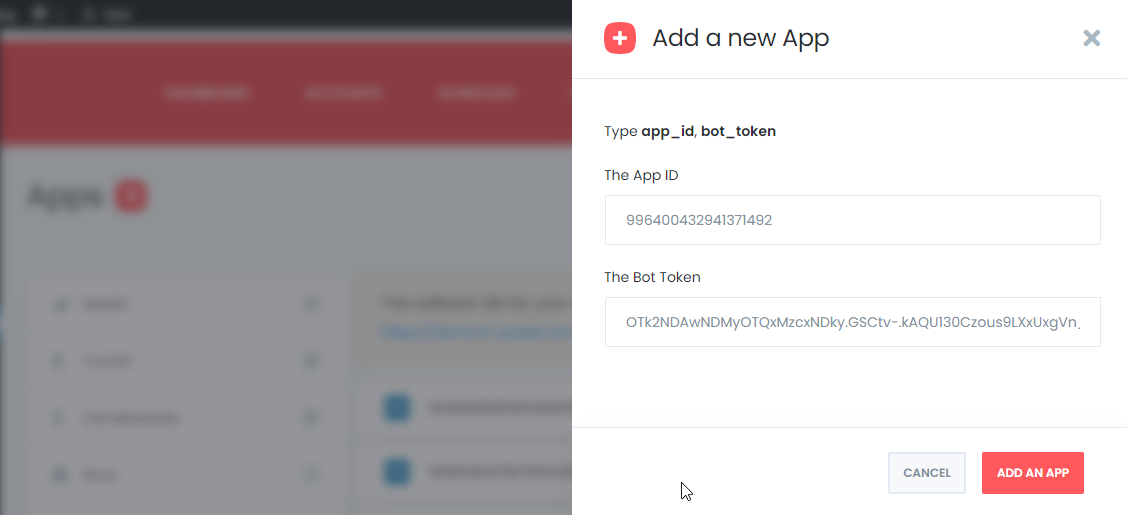 Click the ADD ACCOUNT option located in the FS Poster menu under the Accounts > Discord heading;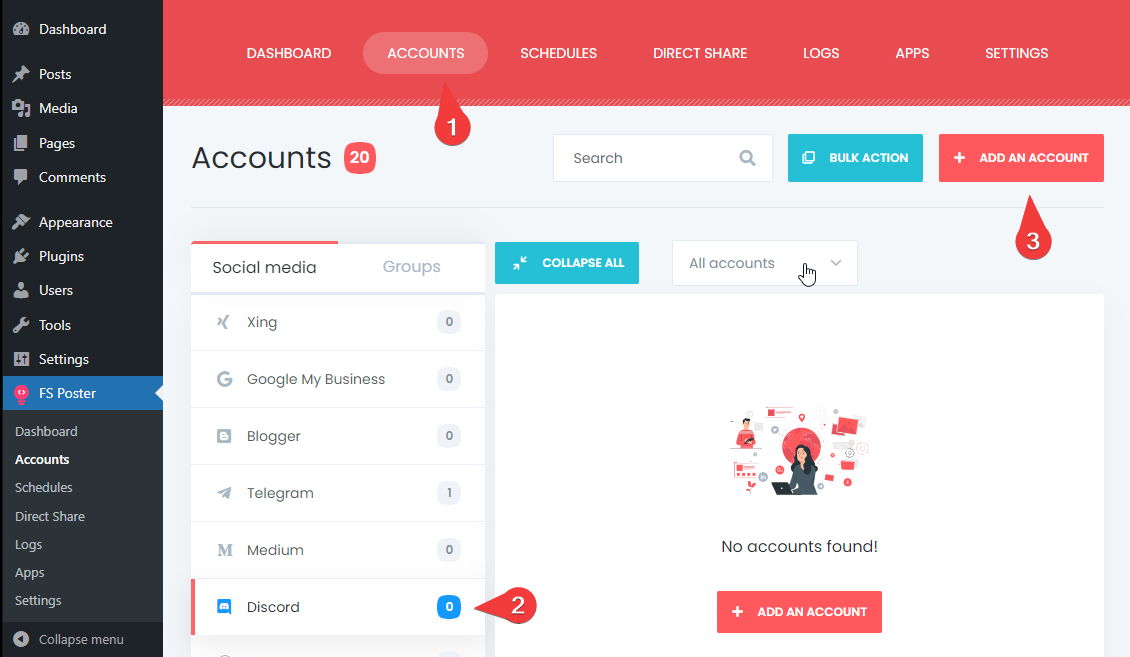 Choose your App ID from the list, and then click the option that says "GET ACCESS";
On the new window that has opened, you will need to pick the server that you control.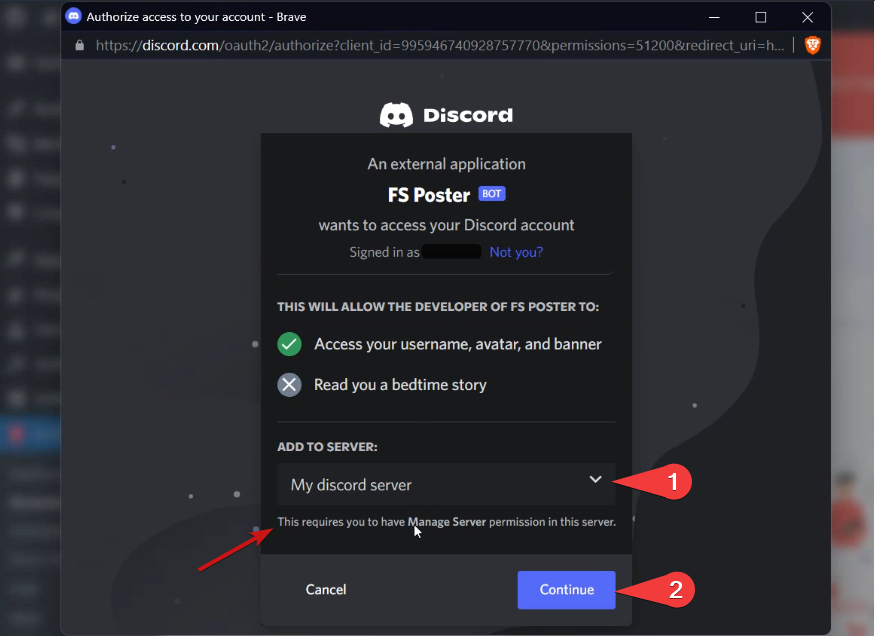 You will need to provide the application with the appropriate rights before it is able to send messages, embed links, and attach files;
If the hCaptcha is necessary, make sure to fill it out;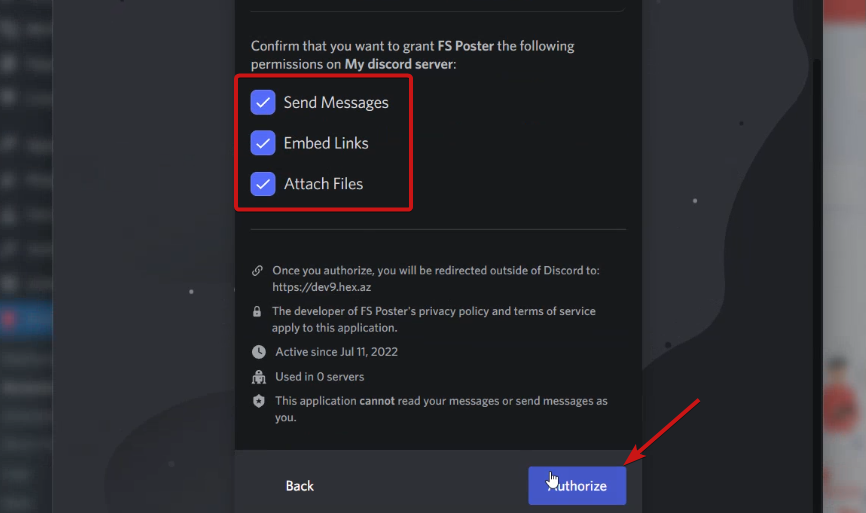 After adding the account, you'll have access to the option to add channels by selecting the button labeled "Add a channel";

Click the Add button below once you have chosen a channel that you would want to add to the plugin;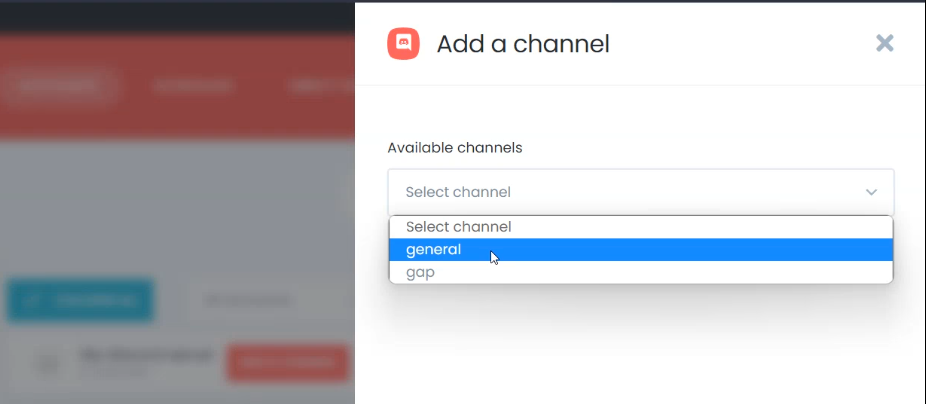 Activate your channels and you can share your post now.

Congratulations! Now you can easily schedule and auto-post your WordPress content to Discord. By doing this, you will be able to save time and effort. If you have any problem connecting WordPress and your Discord channel, reach our support team for help.
Conclusion
If you're looking for an easy way to automate your workflow, posting new content to Discord is a great way to do it. You can easily set up auto-posting from WordPress to Discord using the FS Poster plugin in just a few minutes. Follow the steps in this article, and you'll have everything up and running in no time! Thanks for reading!