How to Auto-Post to Threads from WordPress [A Complete Guide]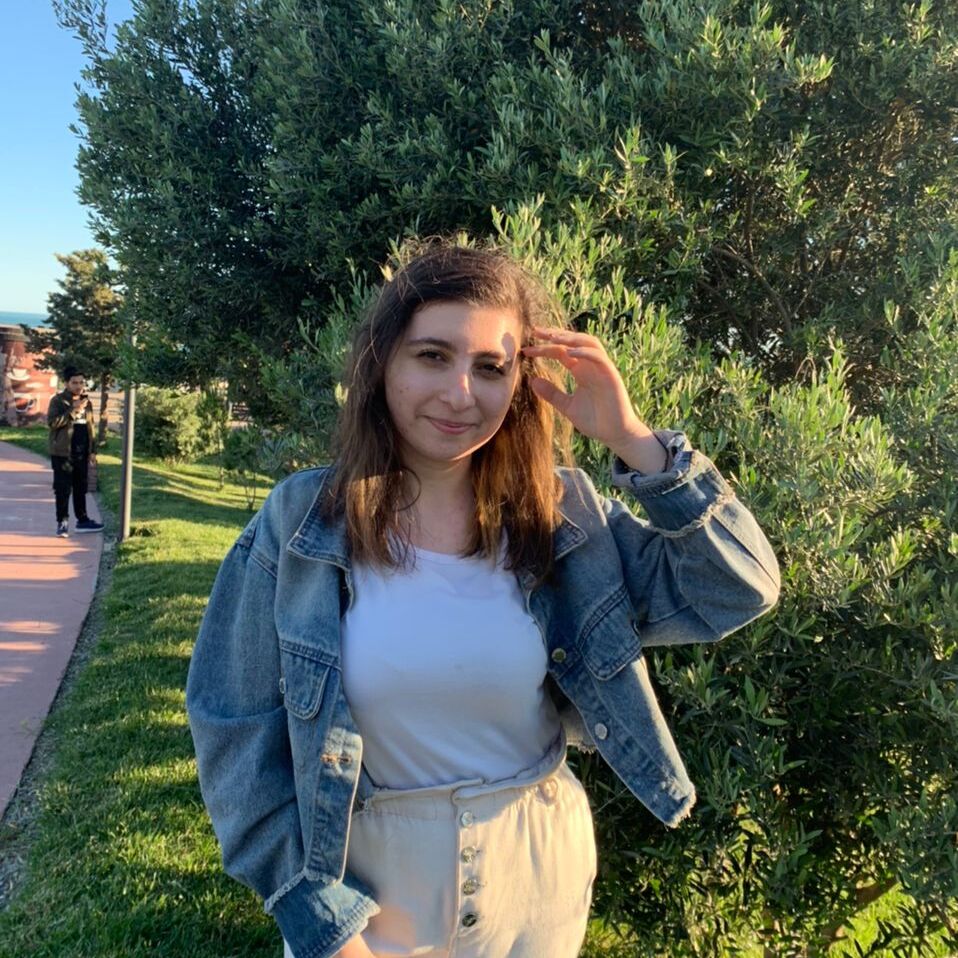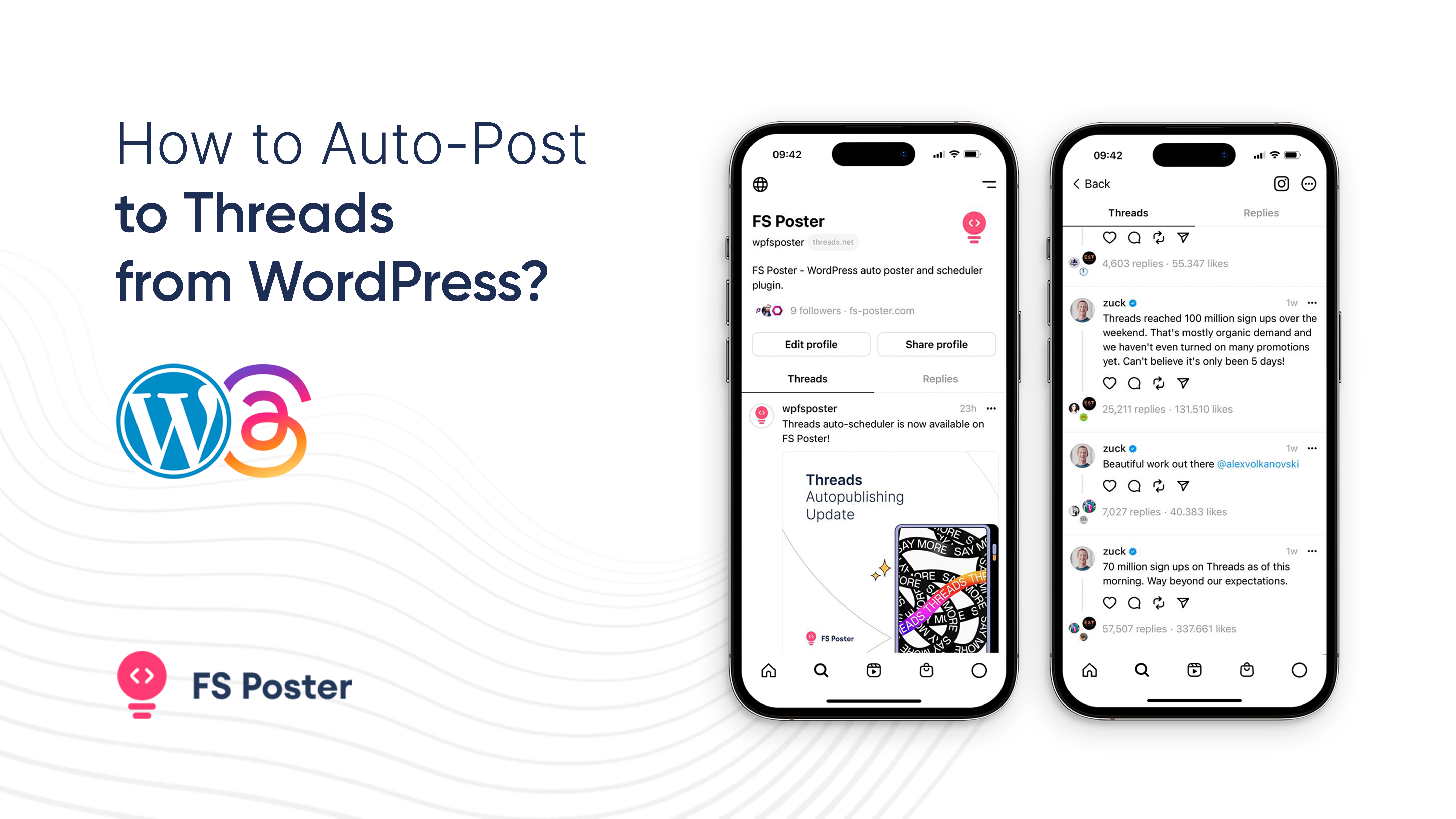 Plugin for WordPress
Jul 18, 2023
Instantly catching everyone's interest, Threads has become one of the social media platforms used by millions of people since its launch. Want to post your WordPress blog posts to Threads? So we present to you FS Poster's Threads auto publishing update.
Your can WordPress blog posts schedule or post immediately to 21 social media networks. Now let's explain how this process works.
For this, you first add FS Poster to your WordPress site. Then the dashboard module opens in front of you, where you can see the analytics of your social media accounts. That way, as you add new social media accounts, you can keep track of their latest updates and progress.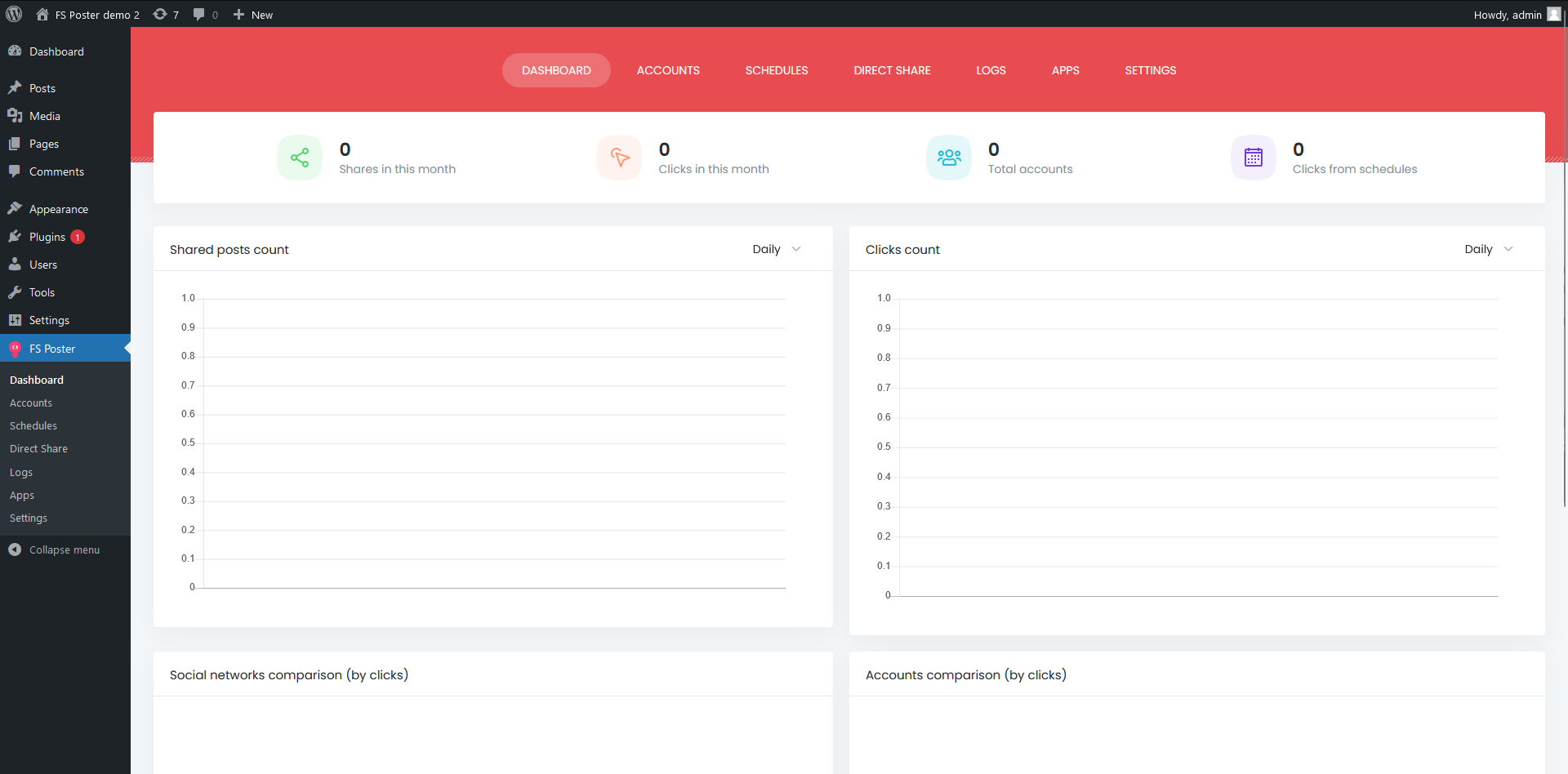 How to add Threads account for auto-posting?
To post on Threads, you must first add your Threads account to FS Poster. After that, you share, you can arrange it. Follow the steps below to add your Threads account to FS Poster:
- We click on the "Accounts" button
- Select "Threads" from among the social media networks that open
- We click on the "Add an account" button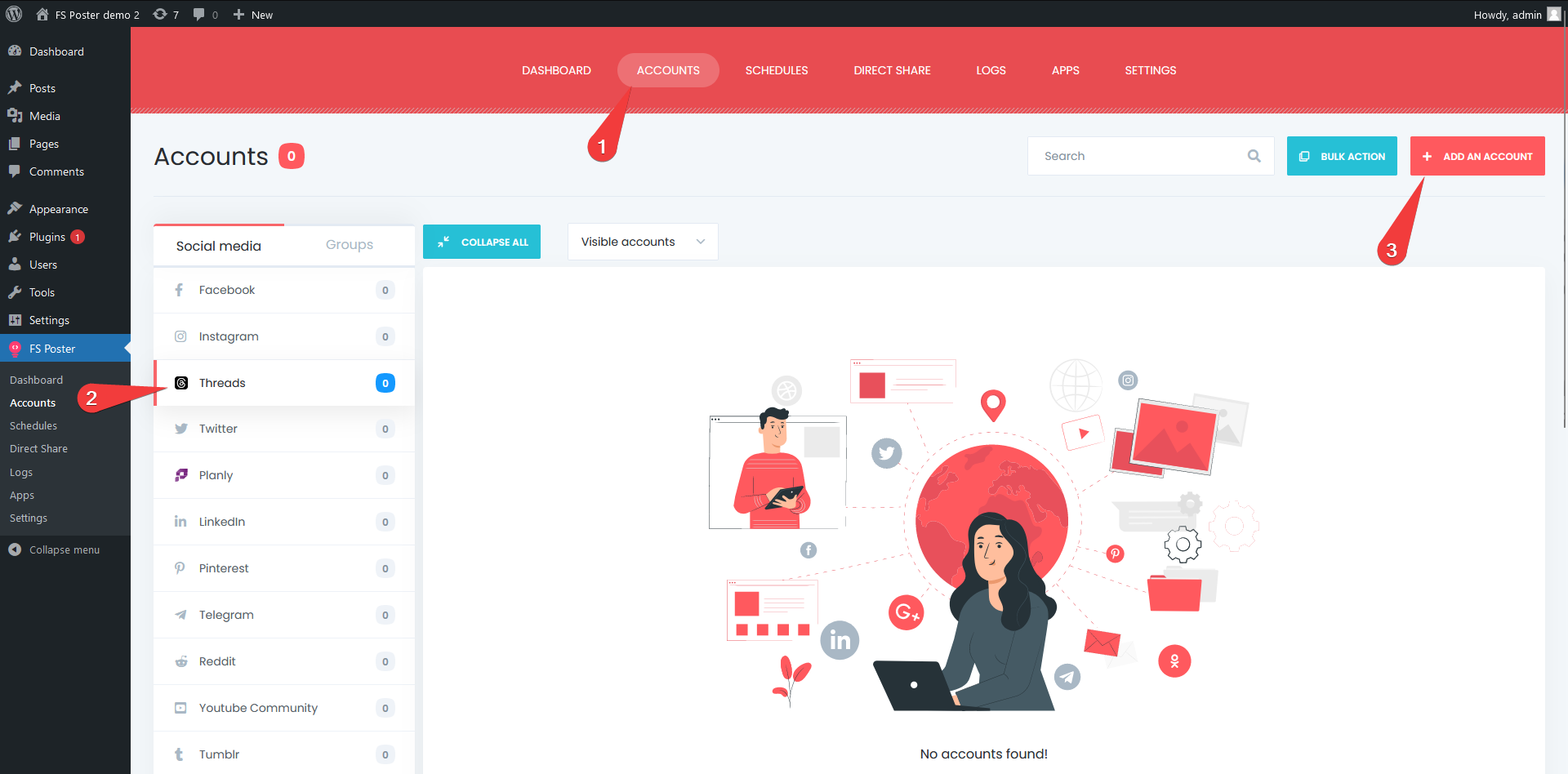 Enter the credentials of your Instagram account in the button that opens.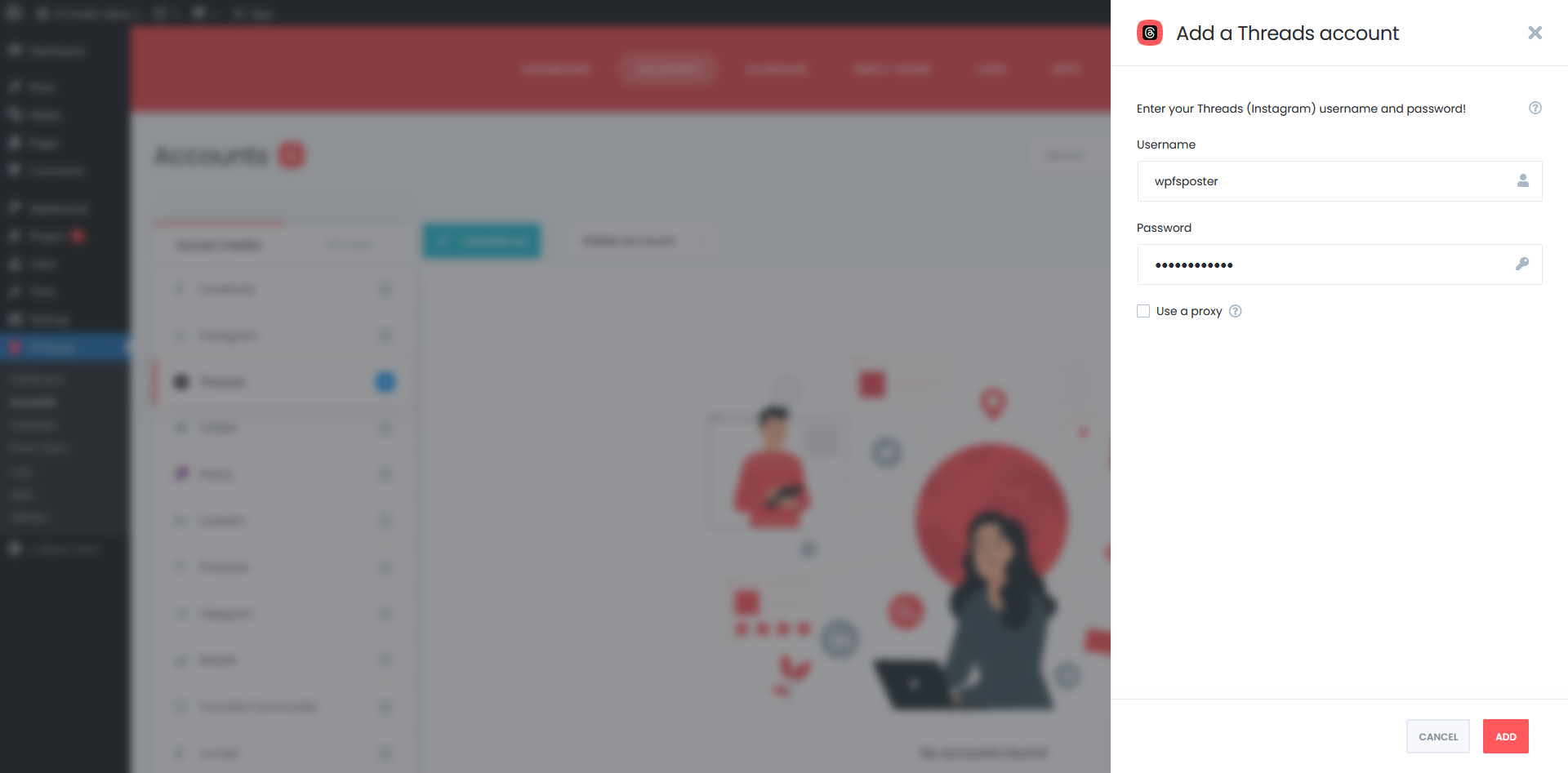 Congratulations, after clicking the "Add" button, your Threads account will already be included in FS Poster. You can close the module by clicking the "Close" button.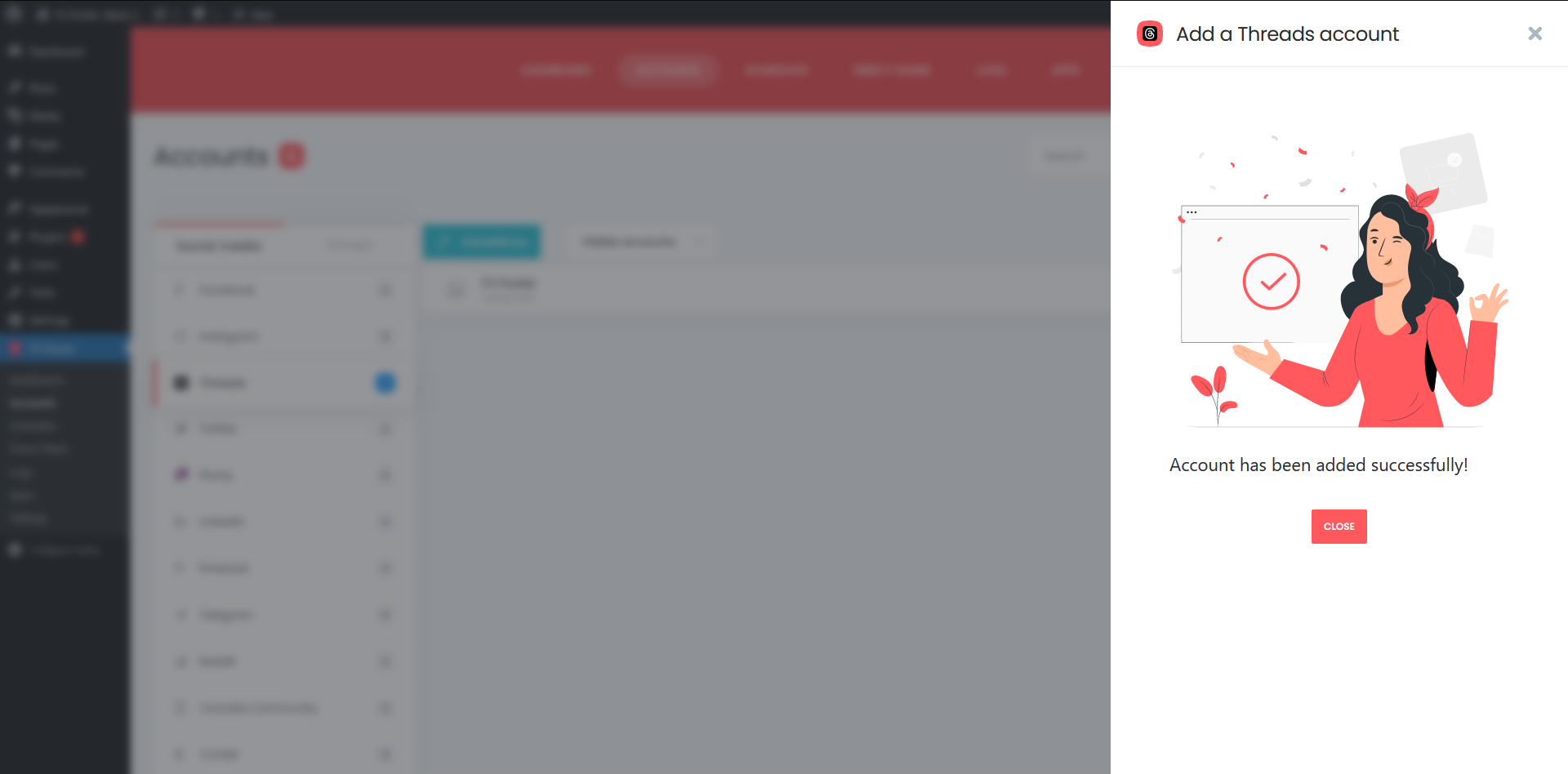 How do I activate my Threads account for sharing?
Your account is now visible in the list. Now enable the share function for this account. To do this, click on the checkbox next to the account and select "Activate" in the menu that opens.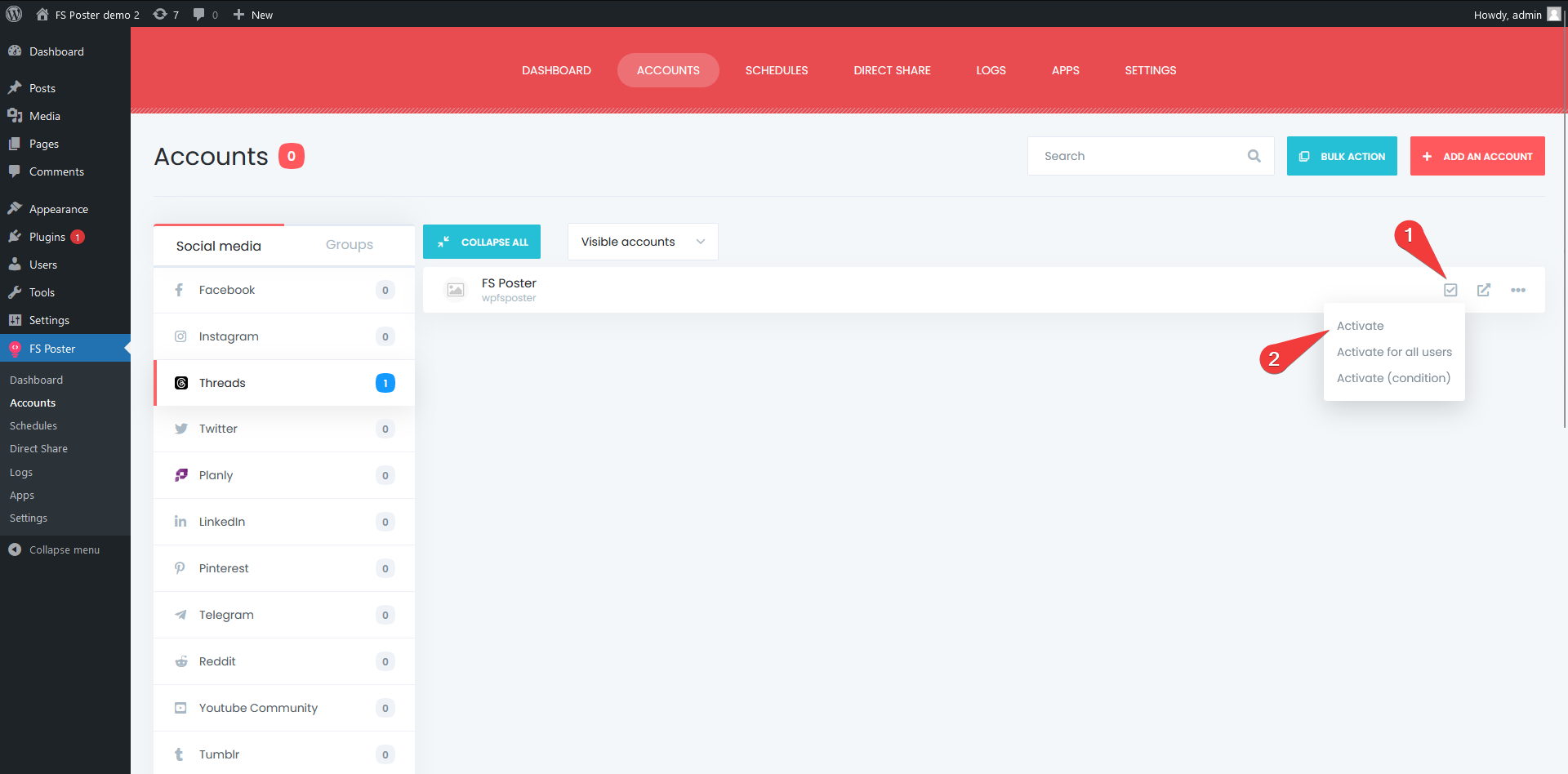 Now let's test the auto-share function. There are several methods for this. For example, you can share posts you create in WordPress to your Threads account.
Another method is the "Direct share" module provided by FS Poster. Let's go to the Direct share menu.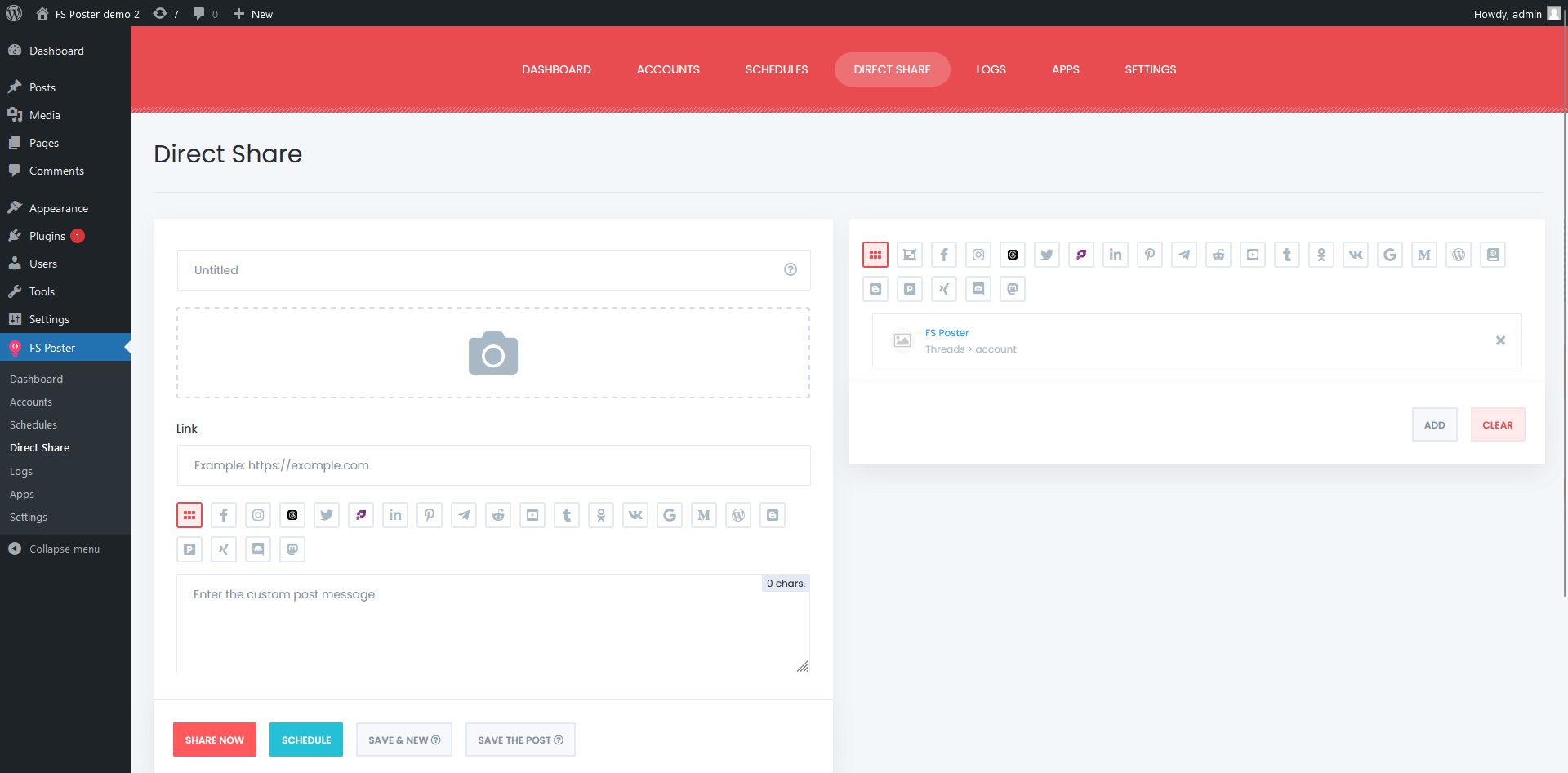 Here you can schedule the desired image and content to your Threads account.
To upload a photo, click on the Photo icon and upload a photo.
If you want to share any link, enter the link in the "Link" section.
You enter the caption you will write in the Post message section
You can share the finished post immediately or schedule it according to the date you want. We present you the shared process instantly in the picture.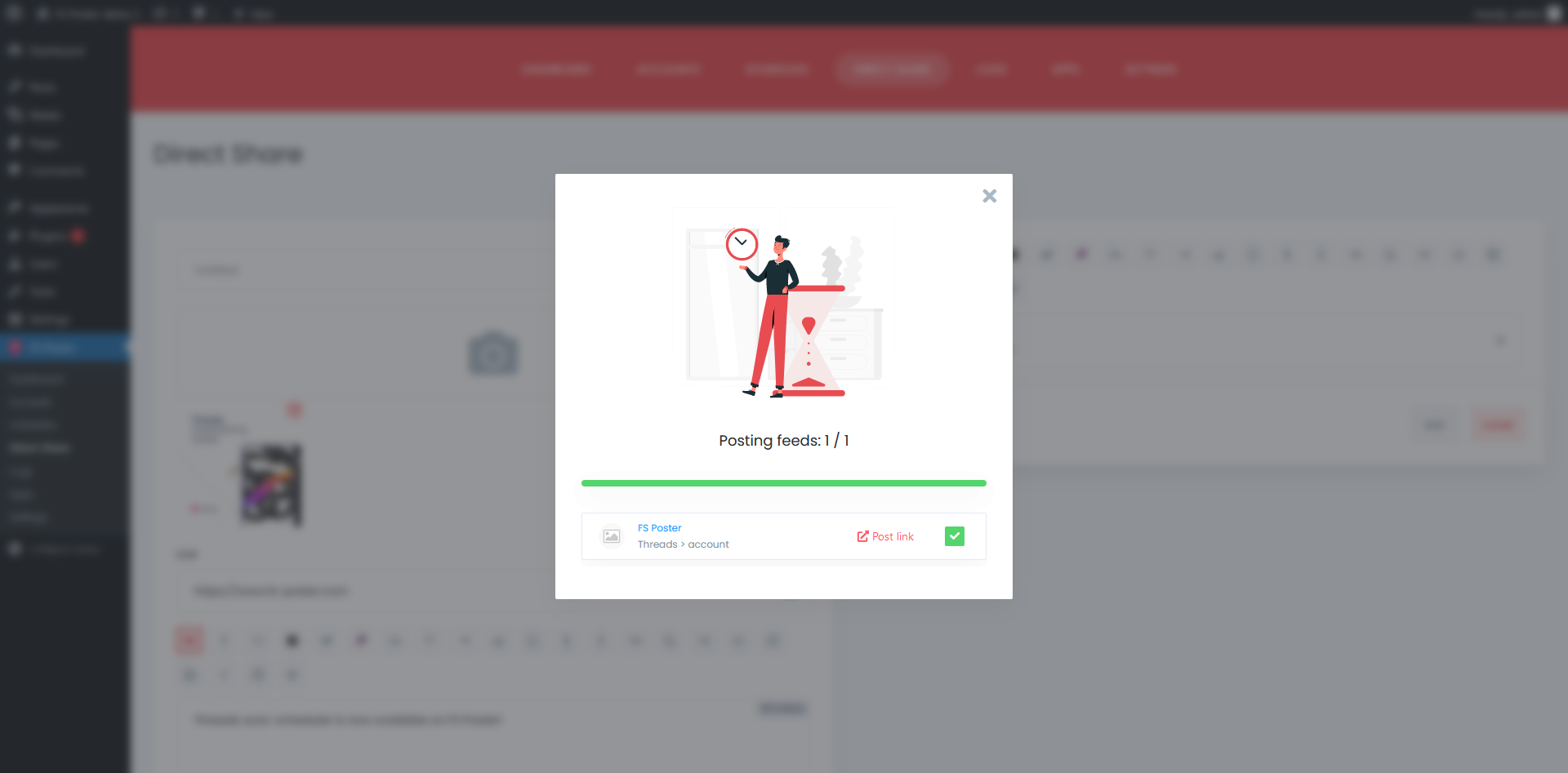 You can see what your post looks like in Threads by visiting the Post Link provided.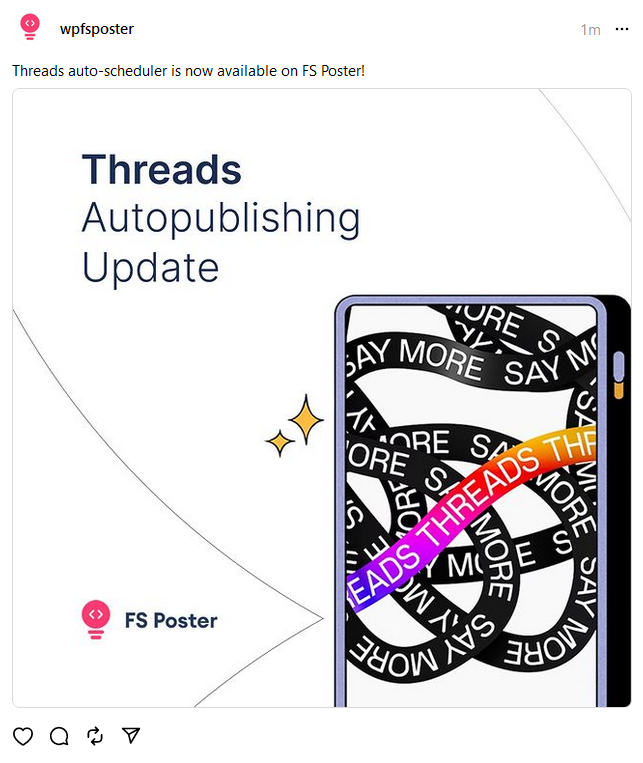 And as we understand here, with FS Poster, you can schedule posts for Threads. Or you can share immediately. FS Poster is active on exactly 21 social media networks and. Regardless of which social media network you run, you can schedule multiple social media platforms at the same time to increase your visibility.
Conclusion
This article discusses how to Threads from WordPress automatically using the best auto poster plugin, FS Poster.
You can check out the core features or full guide of the plugin
Contact us for any pre-sale questions: [email protected]
If you decide to continue with FS Poster, you can check out the sale page.