How to Auto-Post To WordPress Based Sites with FS Poster [A Complete Guide]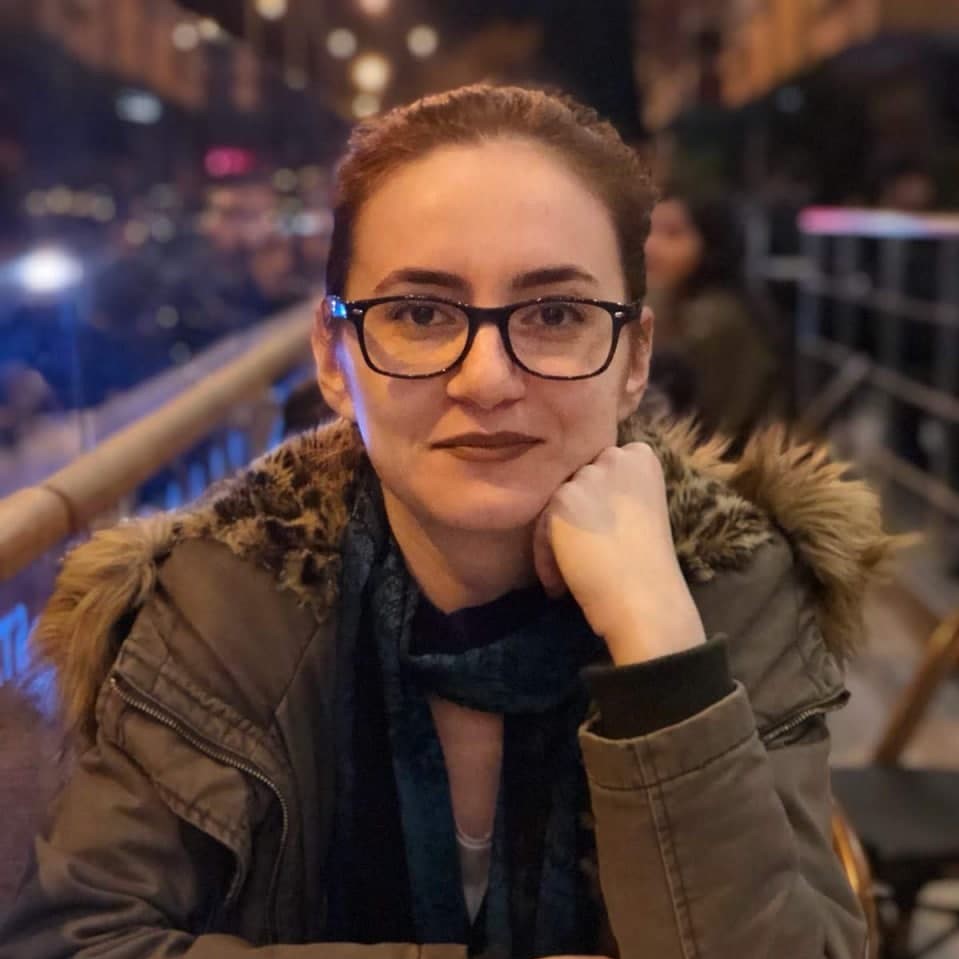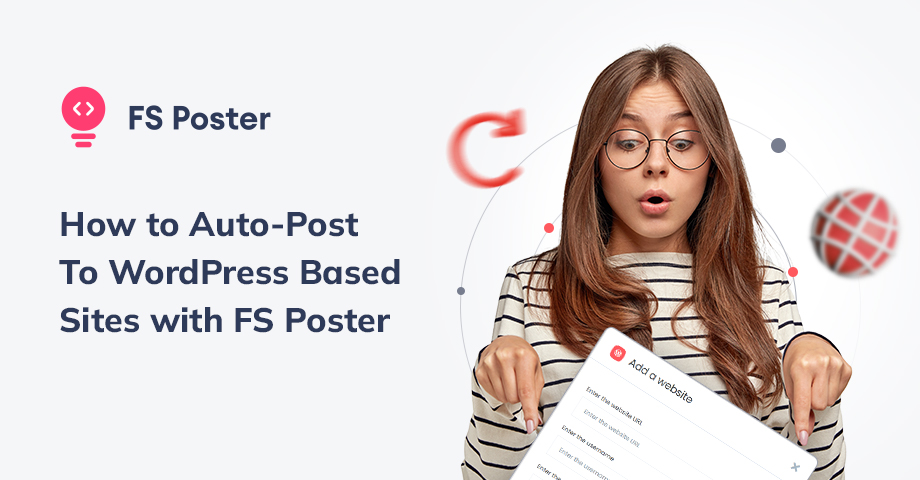 Social Networks
Oct 12, 2022
Imagine that you have a second blog and that you want to automatically share the same blog article on both of your websites. If you are a content creator you may have a lot of websites for sharing your content. If you want to share same content on your different websites and wondering how to auto-post to WordPress based sites, FS Poster is here for you. FS Poster is the best social media auto poster for WordPress websites. FS Poster lets you to schedule and share your content from WordPress to 18 social networks and services in a few minutes.
By using FS Poster after adding the blog, the information that you provide inside your blog will immediately be copied over to the newly added blog. And you may add as many blogs as you like. In this blog, we will show you how to auto-post WordPress-based websites with FS Poster using a step-by-step guide.
In order to accomplish this, please proceed as described below:
1. Navigate to the FS Poster menu and select Accounts > WordPress.
2. Select the search bar on your browser, copy the URL of your website, and then input the website's URL, along with your login and password.
3. Select the ADD A SITE button on the toolbar.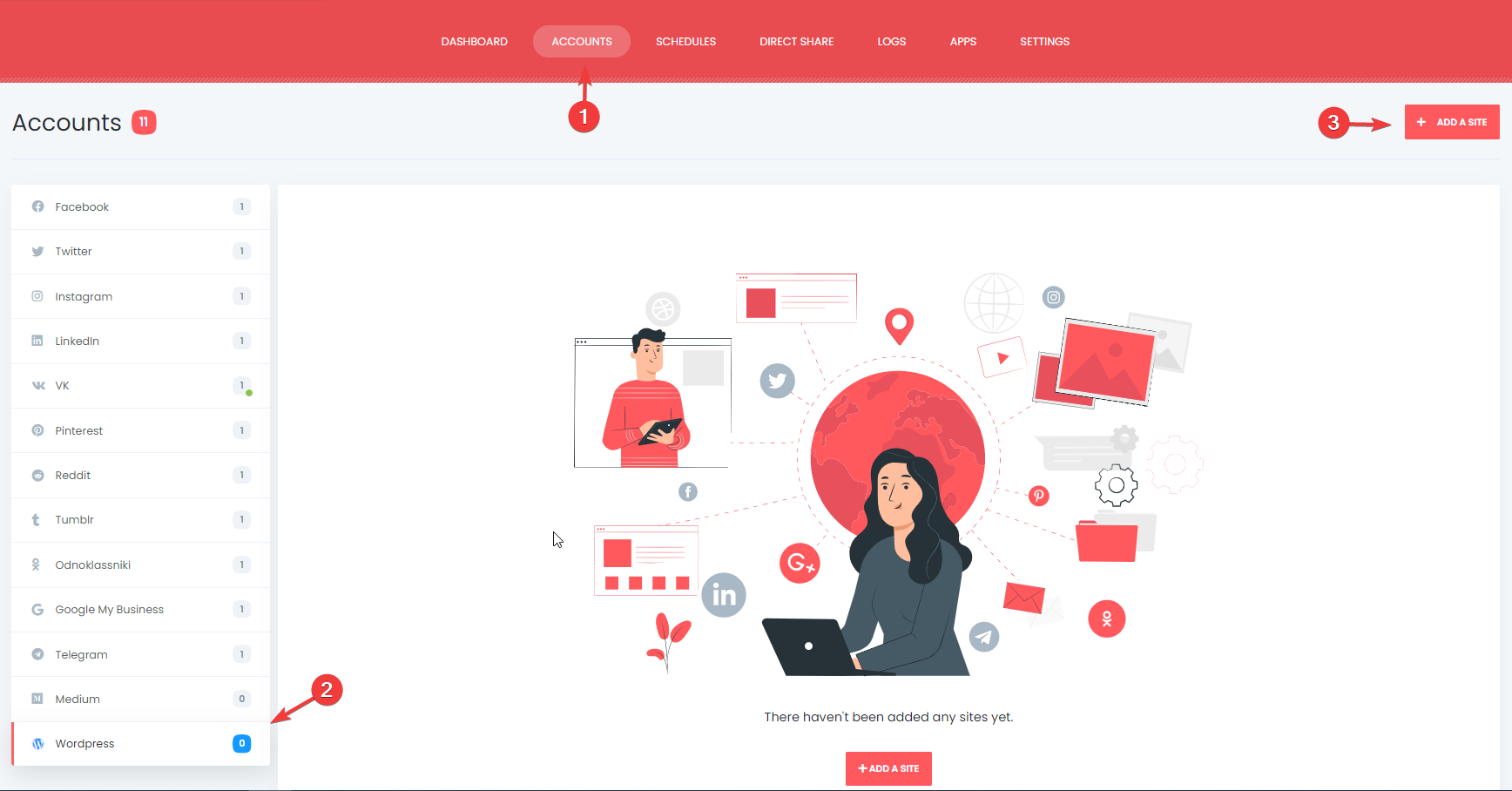 If you wish to incorporate distant websites into the plugin, those websites must comply with the xmlrpc.php requirements and use HTTPS. It is possible that certain WordPress builders or hosting providers would change the file or deactivate it entirely. The following is an example of where the file may be accessed on your website:
example.com/xmlrpc.php
sudomain.example.com/xmlrpc.php
example.com/subdomain/xmlrpc.php
You should be able to see that your website accepts posts when you navigate to the file section of your website. If you do not have this plugin installed, you will not be able to distribute content from your website to other WordPress websites.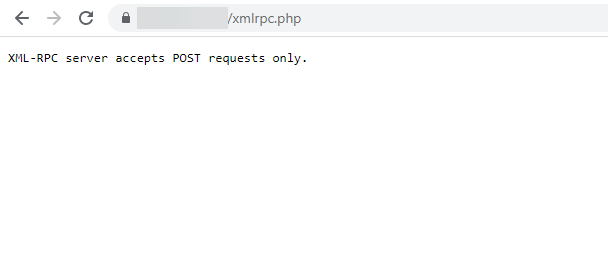 The XML-RPC option should not be prevented from being used by security plugins.
If you do not possess the necessary technical skills, you need to get in touch with your hosting provider to enable XMLRPC.
Why should you use cross-posting?
I believe that you have already identified the primary benefit of cross-posting, which is publishing the same content on two other websites. This exposes your post or article to a greater number of prospective readers, which can have a ripple effect in the form of others connecting to the content. Suppose the dissemination of your message and the development of your reputation as a writer is at the top of your list of priorities. In that case, permitting the republication of your writings in this manner is an option you will want to give some thought to.
Because it's fantastic for their profile and gets their message into the hands of as many people as possible, some authors publish their works online for free, and other artists allow their music or art to be freely downloaded by users of the internet. This has a variety of knock-on repercussions for the work they will do in the future.
Why is it not recommended that you cross-post?
You have also pinpointed one of the primary arguments that may be made against cross-posting, and that is the potential hazards involved with having duplicate material within search engines.
When precisely the same material is presented in many areas, search engines often view this as a negative signal.
I won't even pretend to know the inner workings of how they handle duplicate material, but based on the occasional posts I've seen, it doesn't appear to matter all that much. On the other hand, if you are going to undertake cross-posting on a regular basis, you need to think about the likelihood that doing so may have some effect on the search engine optimization of your website.
However, speaking from personal experience of allowing a few of my posts to get republished on other sites, one of the risks is that that site may end up outranking you for your own post. Google has recently clarified its perspective on duplicate content, and from what I can see, if your post is the original one, you should be OK.
If you aren't too worried about search engine optimization and want people to read your work, then you probably won't be bothered by the occasional cross-posting.
Suppose you are more concerned with search engine optimization and retaining the originality of the content you write to develop your own blog. In that case, cross-posting is probably not the best strategy for you (particularly if it is something that you are going to do on a regular basis).
Why would you want to auto-post your blog to your other website?
There are a number of reasons why you might want to auto-post your blog to your other website:
It can help increase your blog's traffic by giving readers another way to find your content.
It can help to build brand awareness and establish yourself as an expert in your field.
Auto-posting can save you time by eliminating the need to post your content on multiple sites manually. While there are a number of benefits to auto-posting, it is essential to consider the potential drawbacks before making the decision to post automatically. For example, auto-posting can lead to duplicate content, which can hurt your search engine optimization efforts.
If you post too frequently, you run the risk of overwhelming your readers and driving them away.
Ultimately, whether or not to auto-post your blog is a decision that should be based on your specific goals and audience.
Conclusion
If you want to learn more about how to auto-post to WordPress-based sites, please visit our website, where we have detailed instructions and video tutorials on how to get the most out of FS Poster. In addition, be sure to check out our other blog posts for more tips and tricks on using FS Poster and automating your online marketing. Thanks for reading!