Auto-posting to Plurk from WordPress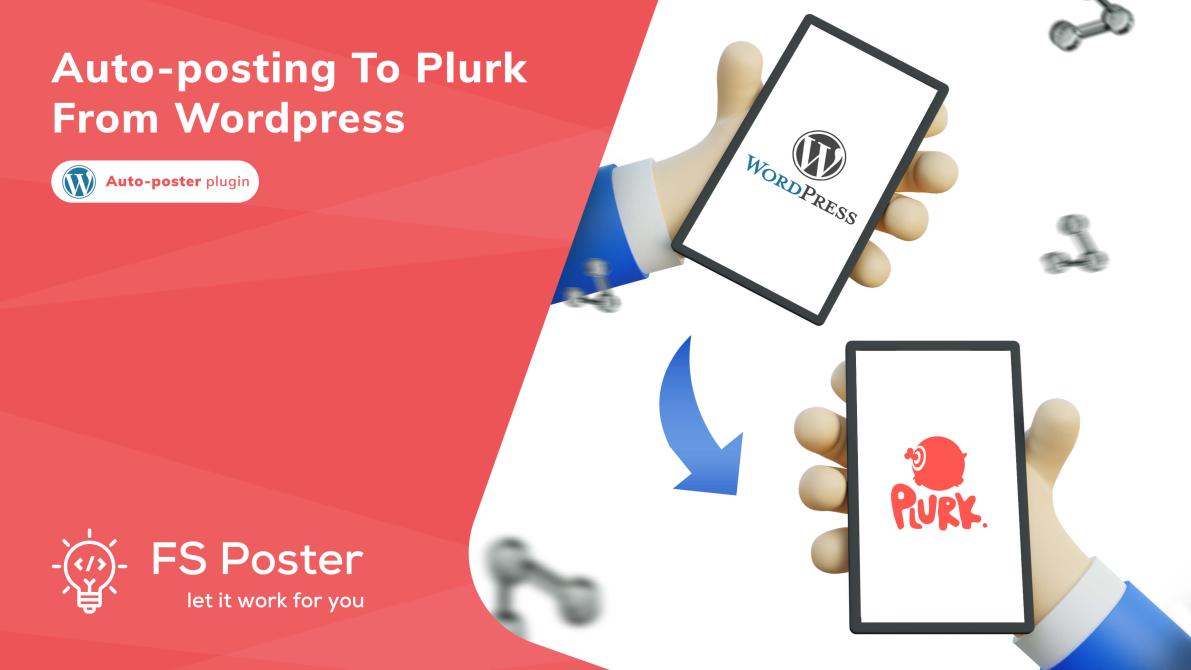 Social Networks
Jun 28, 2021
Are you looking for a microblogging network that allows you to relive your feelings without squeezing in words? Then, use Plurk to share your thoughts, photos, videos, blogs for free. Same with other social media channels, with auto posting to Plurk, you can expand the reach of your blogs to more like-minded users.
What is Plurk?
Plurk is a micro-blogging site for sharing updates among friends, chosen private lists, or the world. The social networking platform is mostly appealing to teens and young generation. Users share what they are currently up to and their opinion on trendy topics.
It is a cozy place to catch up with what is going on around the globe and follow people that have mutual interests including celebrities and social media influencers.
Although Plurk is shown as an alternative to Twitter, it indeed has more features and options that are not presented in the latter.
You can add your friend list to Plurk, engage with other users' posts, and reshare your favorites on your profile which is called replurk. You can post about any topic like what you are currently doing, watching or discussing more important matters, and asking questions.
Updates shared on Plurk are called plurks. Activity in Lurk is measured by Karma and badges. Based on your activity and plurks, your karma rating rises and you get different badges that are displayed on top of your profile. You can also heat your posts with media, links, and emojis.
You can share your posts open to the public or chit-chat with your friends by limiting the audience. There are fans that are not on your friend list but can enjoy your public posts.
There might be some topics that you would not like to spread to the world. Plurk offers a group conversations feature called Cliques, where updates will be only visible to group members.
Plus to groups, you can use a private messaging feature to directly engage with people without shouting out to the public.
You can add photos, videos, upload them from YouTube, or direct links from your blogs.
Plurk has qualifiers features, one-word verbs that express your current mood or activity to comfort its users. For example, "eats', "hopes", "asks". You can use them to shorten your posts or be more precise.
Why use Plurk?
As seen from its features, Plurk incorporated various interactive options to keep its users entertained.
1. Easy to use
The overall functionality is developed in a user-friendly way. For example, a timeline layout is horizontally designed allowing to view more threads. You can respond to messages and conversations under its own thread.
With the mute option, you can get away from further comments without leaving the chat.
2. Customization
It is up to you to design the appearance of your profile and wall. With full access to CSS files, you can customize your profile look, dashboard, and pretty much everything.
3. Higher character limit
We all tied our hands and feet while sharing our thoughts due to the character limit on Twitter. The good news is you can go crazy with the 360 character limit put by Plurk.
4. Higher engagement
Considering the fact that users are removed from the platform after 14 days of inactivity, we can say that you will talk to real users.
The features like karma rating or badges keep users engaged with the platform. Displaying plurk statistics encourages users to be more active and connected.
5. Reach out to your audience
It is a great place to reach a more dedicated audience for your blog or product. You can repose your blog posts on Plurk by sharing with mutually interested people. Imagine, you have a blog about must-watch movies. By sharing that in your profile or group conversations it will be instantly viewed and consumed by more people.
As a vibrant social media user, you may have some posts waiting for their own time to be posted. It can be a birthday wish, a special event, or a blog link. This is when post-scheduling will come to your help.
How to use auto posting to Plurk?
Same with other social media platforms, you can use post scheduling for auto-posting to Plurk. There are different ways of doing it. Plurk has its own Scheduled Posting mode that allows posting on a specific date and time.
To activate the feature, go to your profile, click on the Setting and choose Plurk Manager. But there are some limits on auto-posting to Plurk. You are allowed to auto-post to Plurk up to 20 plurks and 6 months ahead of time.
Another downside of scheduled posting is that only the users with Plurk Coin can get it. You need to opt for the paid option to make use of the feature.
How to enable auto posting to Plurk from WordPress?
In the chaos of the content creation process, you might be confused about when to post to which platform. If you have a WordPress website and want to activate auto-posting to Plurk along with other social media channels, you can benefit from plugins. FS-Poster is a WordPress auto poster and scheduler developed for sharing across 14 social media networks.
To enable auto posting to Plurk, first, you need to connect your Plurk account to the plugin. Add your Plurk profile through the Plurk tab of the Accounts menu. Then, click to the Add account> Get access buttons to proceed with the setup. Then, all you need to do is copy the verification code from the opened window and paste it to the required field to authorize your account. FS-Poster uses Plurk API to connect accounts to the plugin.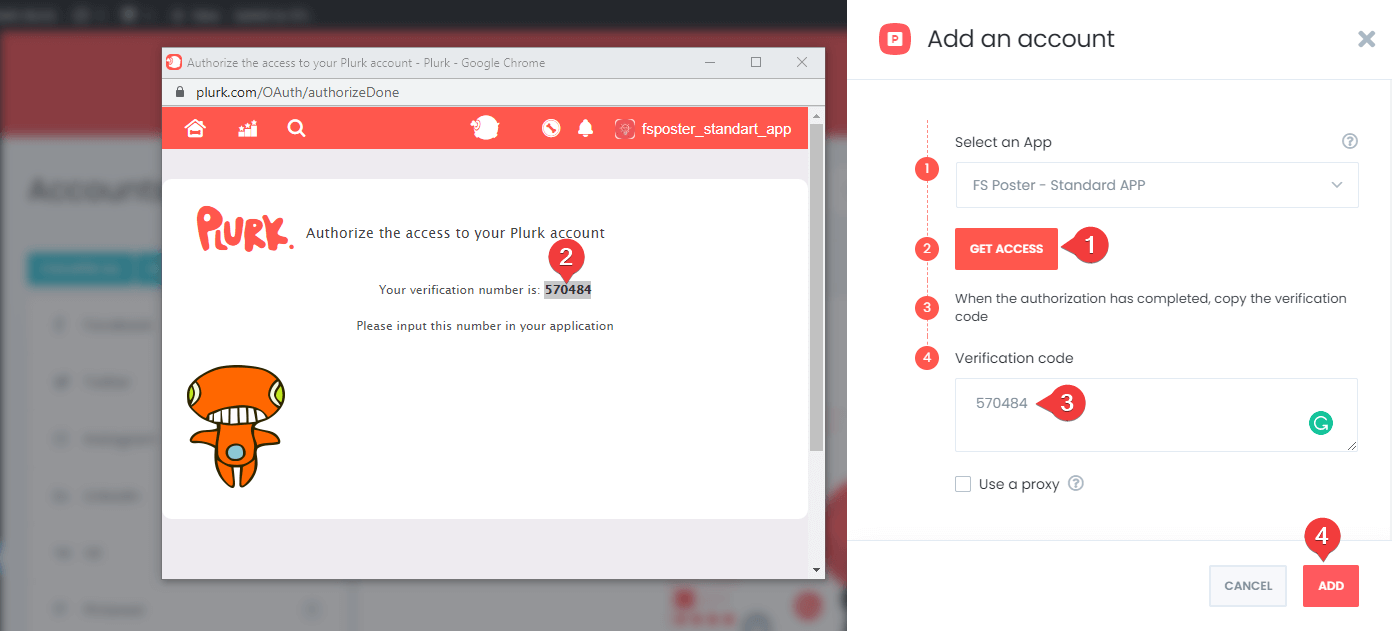 Once you click the Add account button, do not forget to activate your account as a final step. By using proxies, you are allowed to connect as many profiles as you want.
After completing the setup process you can start auto-posting to Plurk along with other social networks.
To schedule your posts, go to the Schedules tab on the plugin and click the schedule button. From the Basic data, you can name your post to recognize it in your schedule list, set timing according to your time zone, and put post intervals and orders.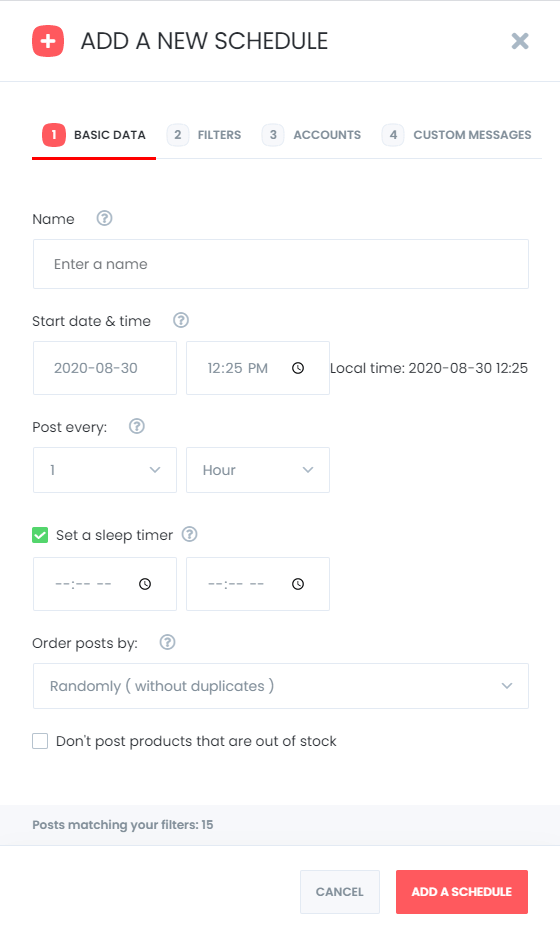 You can pick specific post types through the Filters tab and create post IDs for each of them if you want. Choose your Plurk account and other platforms you want to post. From the Customs messages, you can type specific descriptions to the posts, use short-codes given by FS-Poster, or create your own from the Settings. Do not forget the character limit when adding a description. The posts exceeding the limit will not be posted.
Click the Add schedule to finish auto posting. And voila! Your posts are ready to be published at the exact time you set.
Final thoughts
Plurk is another fun place to freely express yourself with photos, videos, or links. You can also connect to people of the same opinions and stay updated with the latest topics. With all the uniqueness, it is a place that you need to be.
Auto-posting to Plurk allows you to be present whenever you want. FS-Poster will publish your posts while you are streaming through hot conversations. Try Demo to uncover more about auto posting.