The Importance of Scheduling Your Posts To Social Media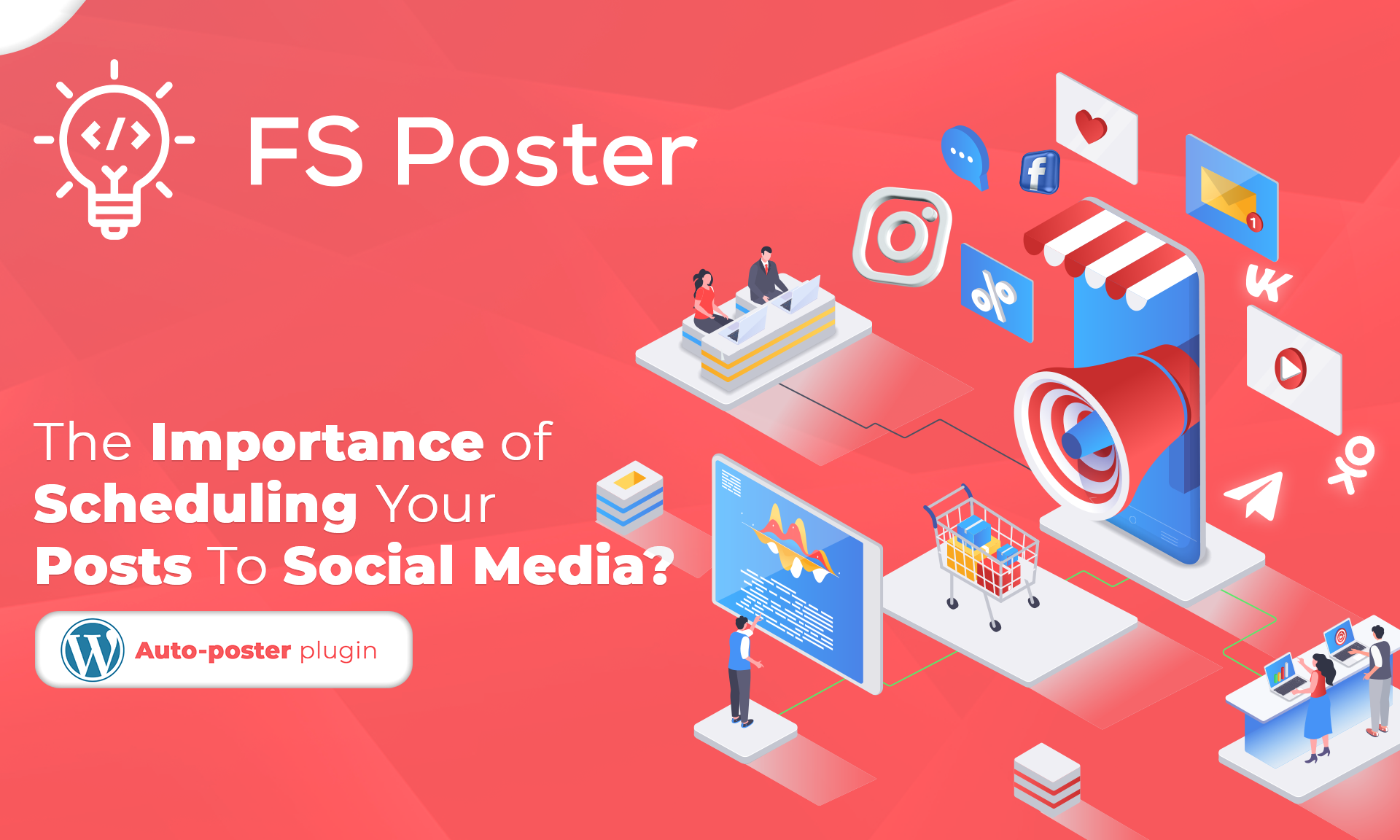 Social Networks
Mar 18, 2021
There's a lot to think about, from coming up with a catchy title to locating the perfect picture. It's a time-consuming process. So you need an auto-poster plugin for scheduling. In this blog, we will learn about the importance of scheduling your posts on social media with an FS Poster auto-poster plugin.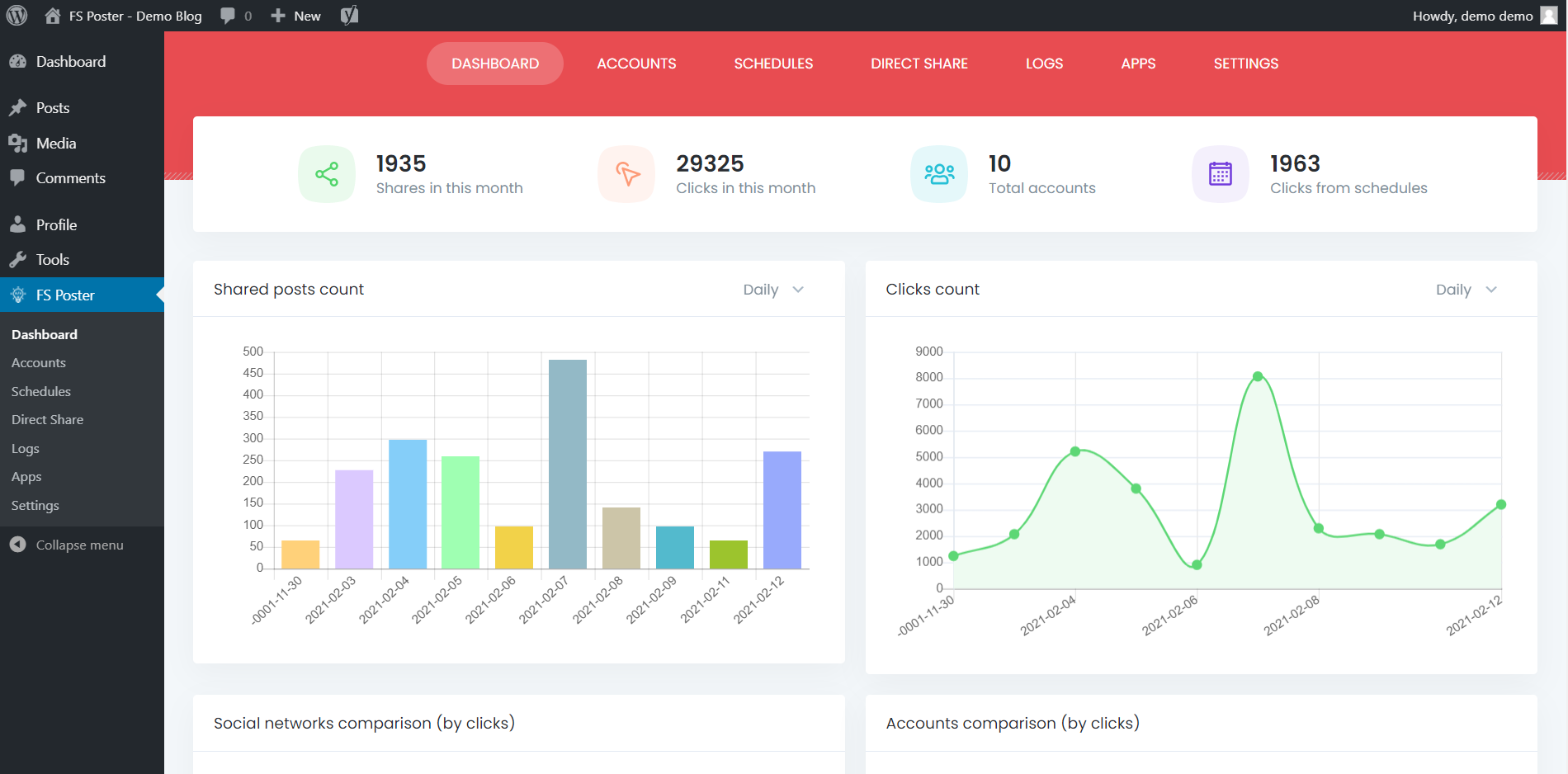 What if we told you that you would make this time-consuming task a lot simpler for yourself by doing only one thing?
It's 2022, after all, and brands are fiercely competitive and innovative. You don't want to be wasting time on social media or putting together last-minute messages.
You will go about your business while your posts are shared on their respective social media sites. Would this seem to be the optimal situation? Not yet, right?
Here are the reasons why you should use an FS Poster social media auto-poster plugin for scheduling your posts ahead of time:
You will not stress over what to post
Consider the following scenario:
You're out with your friends for a movie on a glorious sunshine weekend until you realize you haven't shared anything on social media all day.
So, what exactly do you do? You hesitate and rush for your cell, all the while worrying about what you're going to write as your friends beg you to hurry up. You might end up posting something, but it may not be the best job. You might fail to use hashtags or post at the wrong moment, resulting in a complete break from your carefully designed social strategy.
The most straightforward way to escape these situations is to prepare and schedule your posts ahead of time. Not only will scheduling help you escape last-minute chaos, but it will also help you refine your content and match each article seamlessly with your social strategy.
Manage several social media pages with ease
You probably oversee several brands as a social media boss. Everyone has a distinct niche, target demographic, and speech and sound.
It's essential to ensure that you don't lose out on developing a look that is exclusive to the brand you're working on in the rush of posting on the fly. As a result, scheduling posts is your sure-fire salvation.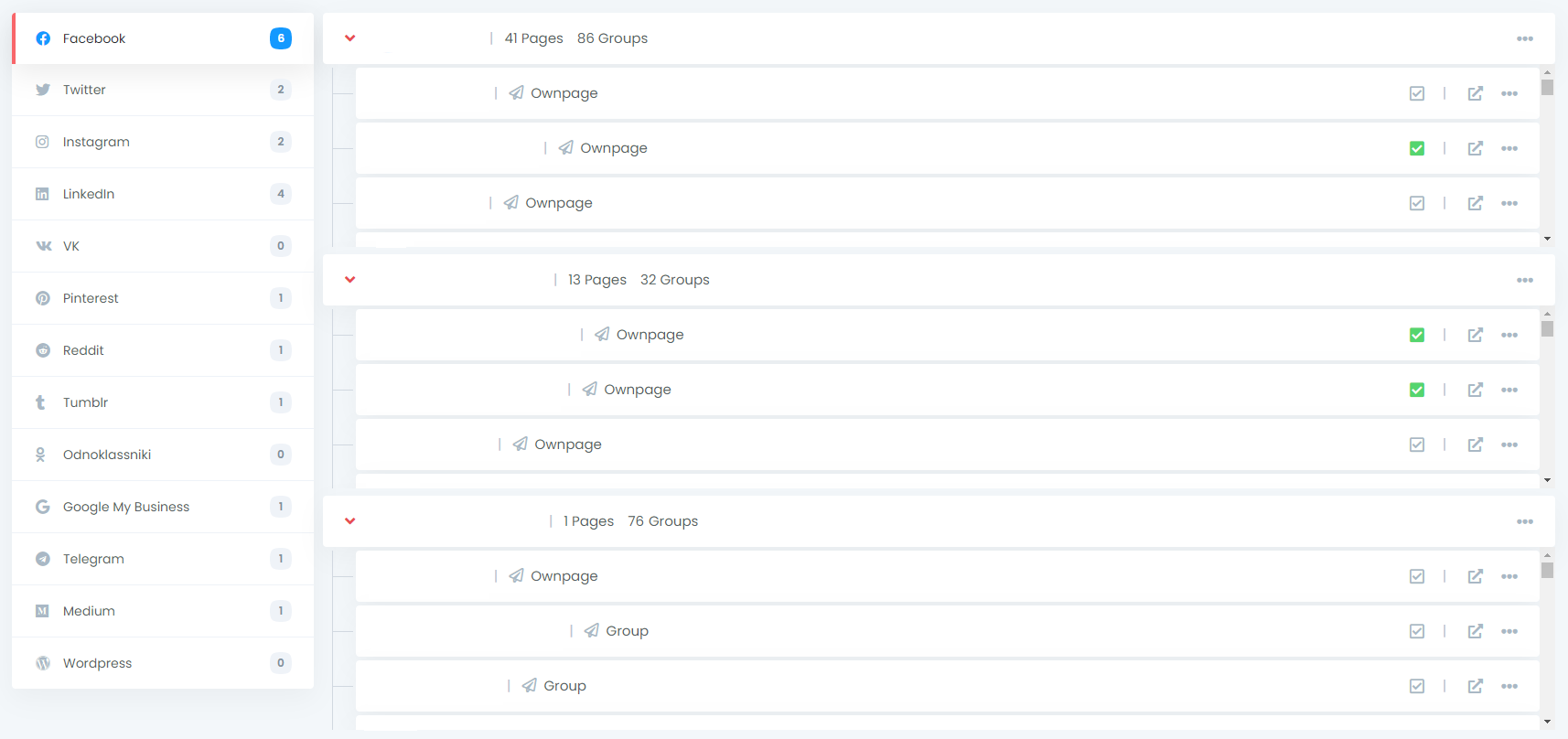 Preparing updates ahead of time will guarantee your correspondence is not jumbled up, and it will also allow you the ability to create a social media schedule that is in line with future activities and significant dates.
Having the ability to handle several sites in one location, such as Twitter, Facebook, and LinkedIn makes it easy to track all profiles. This further helps in the diversification of the material for different channels.
You will increase the amount of time you spend interacting with your viewers
Our advertising has a hard time finding the right audience due to rapidly evolving algorithms. Our followers can skip our posts due to hasty posting on unoptimized schedules, resulting in a total waste of our marketing efforts.
Not only can you guarantee that your posts go out at the Right Time by preparing ahead of time, but you also open up a lot of space to connect with your viewers. Simply uploading on social media does not ensure interaction.
You'll have more time to engage with your fans and push traffic to your profile if you build a social calendar and schedule updates.
Utilize the extra time to fine-tune your plan
Organizing your social media posts can be difficult, particularly if you have several accounts to manage. Scheduling all of your posts ahead of time would allow you more time to focus on your contact and feed aesthetic, as well as more bandwidth to develop content based on analytics data.
Did we note that it would help you increase your posting frequency? That's right as well.
And that isn't it. You'll still have time to analyze and look at ideas from other brands in the same industry.
As social media administrators, we often underestimate the availability of free time. We forget that to remain young, relevant, and keep our creative juices going, and we need to relax, refuel, and be encouraged on occasion.
However, who needs to write while on vacation? What if there's no internet connection in the woods? Through organizing and preparing posts, the scheduling tool will take care of anything when you go out and do your things.
Spend the day in your hammock, secure in the knowledge that your social media will not be forgotten!
If you like to use your spare time to better your new approach, you should use it to:
Create more content to fill up your calendars ahead of time
Curate more content and ways to find posts important to your brand
Research into more content to know what resonates with your audience
You'll hold to your weapons
Social network popularity does not happen immediately. For your followers and future followers to believe in your company, you must be consistent and appear on their feeds daily.
If you plan updates for a whole week or a month in advance, you'll be less likely to lose a day because of your planning. Your calendar will save you time and help you keep focused, as well as maximize your odds of sticking to your broader social media plans.
Pre-scheduling your posts helps you to adhere to regular and predictable timeslots for posting your content. This gives the appearance of a consistent presence on social media.
You can easily repurpose or recycle your content
Viewing the interaction metrics for each article provides you with helpful information. This information will let you know which pieces of material were most familiar with your target audience. Use this data-driven method to decide which posts to archive or repurpose into new media.
Helpful Schedule Tips
Engagement is vital- Be sure to schedule your updates to coincide with the moments that your relationship is at its best.
Try to schedule in as little as 10 minutes a day- Scheduling is supposed to make your life easier, so accept it and put a time limit on it.
Always double-check the schedule- It's best to double-check what you've posted and ensured that not only are there no spelling errors but that the audience can appreciate and interact with the material you're sharing.
Remember to check in on your post from time to time- Simply because you can plan your posts doesn't mean you should.
Conclusion
Scheduling plugins are a true lifesaver! They relieve you of the pressure of day-to-day account management, allowing you to focus on the fun part: content development and curation!
However, keep in mind that related content has a greater appeal on social media. And if you've prepared and scheduled updates for the whole week on Monday, if anything is trending on Thursday that your brand should be tweeting or blogging about, go ahead and do it. Start a dialogue by beginning a dialog. You never know whether a possible follower will become a consumer or a client.
FS Poster is one of the best auto-poster plugins. It has a lot of features that will help you in the scheduling process of your posts. Try the demo version of the FS Poster.