How to Create a Social Media Aesthetic? | Top 5 Useful Tips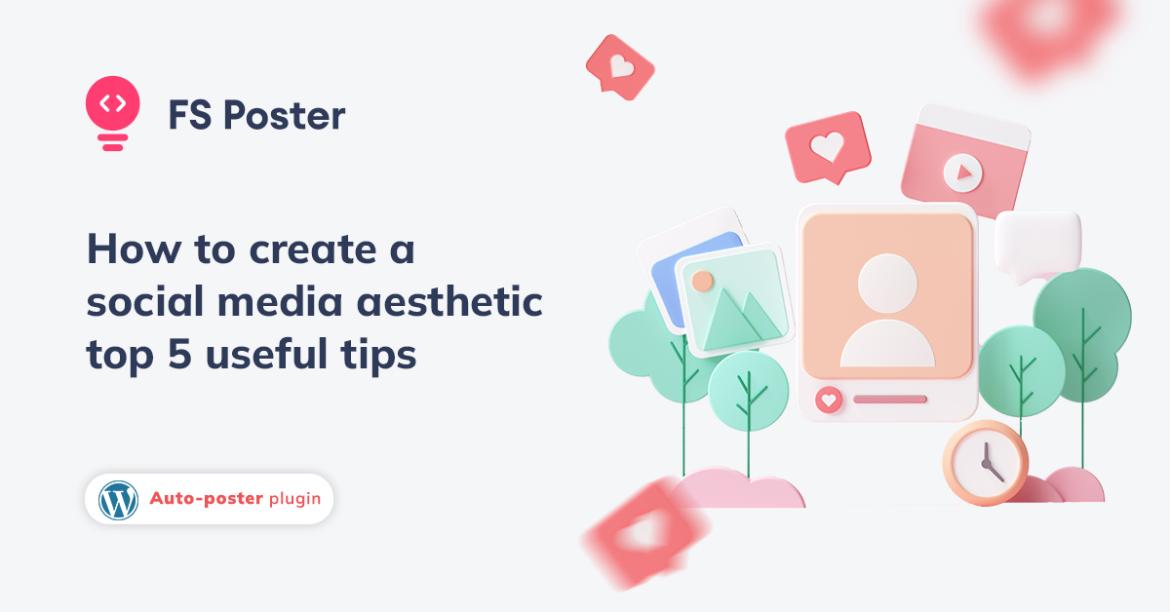 Digital marketing tips
Nov 26, 2021
Updated at: Jan 23, 2023
What is social media aesthetic?
Using social media is not to post what you want and like. If you really want to make an engaging brand personality, start creating a social media aesthetic. Personality is everything. Keep your brand's vibe fresh with the latest trends, and communicate in an engaging way that will captivate customers' attention.
Creating a brand style may guarantee that all of your social platforms are in sync and communicating the same message about who you are and what you stand for, whether in words or images.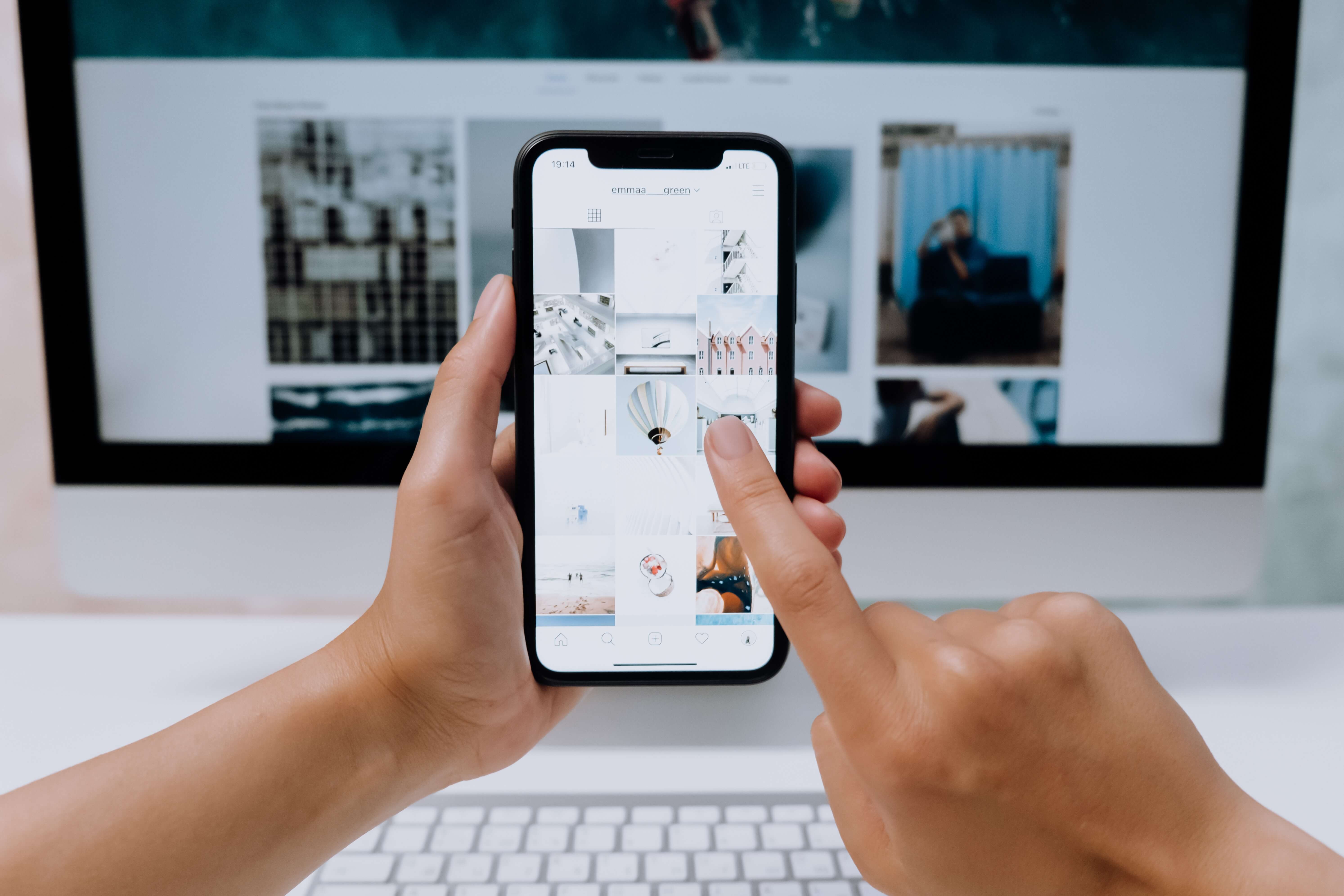 In the world of social media, there is a lot that goes into aesthetics. From how you dress to what kind of pictures and posts make up your feed; everything has some level of meaning behind it.
Best social media aesthetics can vary based on type: selfies, portraits, memes/comics, nature photos- all with their own unique style which may be intentional depending upon who's viewing them as well as if customization was done at all by the creator.
They also can be distinguishable based on the color scheme or thematic pieces with the amount of text used versus images as well as many other factors that are intentional while some elements like this one might just occur more accidentally depending on how closely customized your social feed is.
Benefits of creating social media aesthetic
A brand's aesthetic can make or break consistency in your social channels. Research shows that consistent branding can increase revenue by 23%, but less than 10% of businesses consider their overall look very consistent.
The first rule of social media branding is to keep your content consistent. If you're using a similar tone, message and colors then it will be much easier for others who are following along with what's happening online because they'll know that this person stands behind everything they post or say in one way or another.
Social media is a tough space to compete in, but presenting your business with fresh and unique content tailored for each of its channels can set you apart from the competition.
Each company's aesthetic should represent its individual personality. There isn't time enough on these platforms where everyone else has done what you're trying. Don't post similar content as them or risk getting lost in the crowd again, find something unique that'll set you apart from competitors immediately.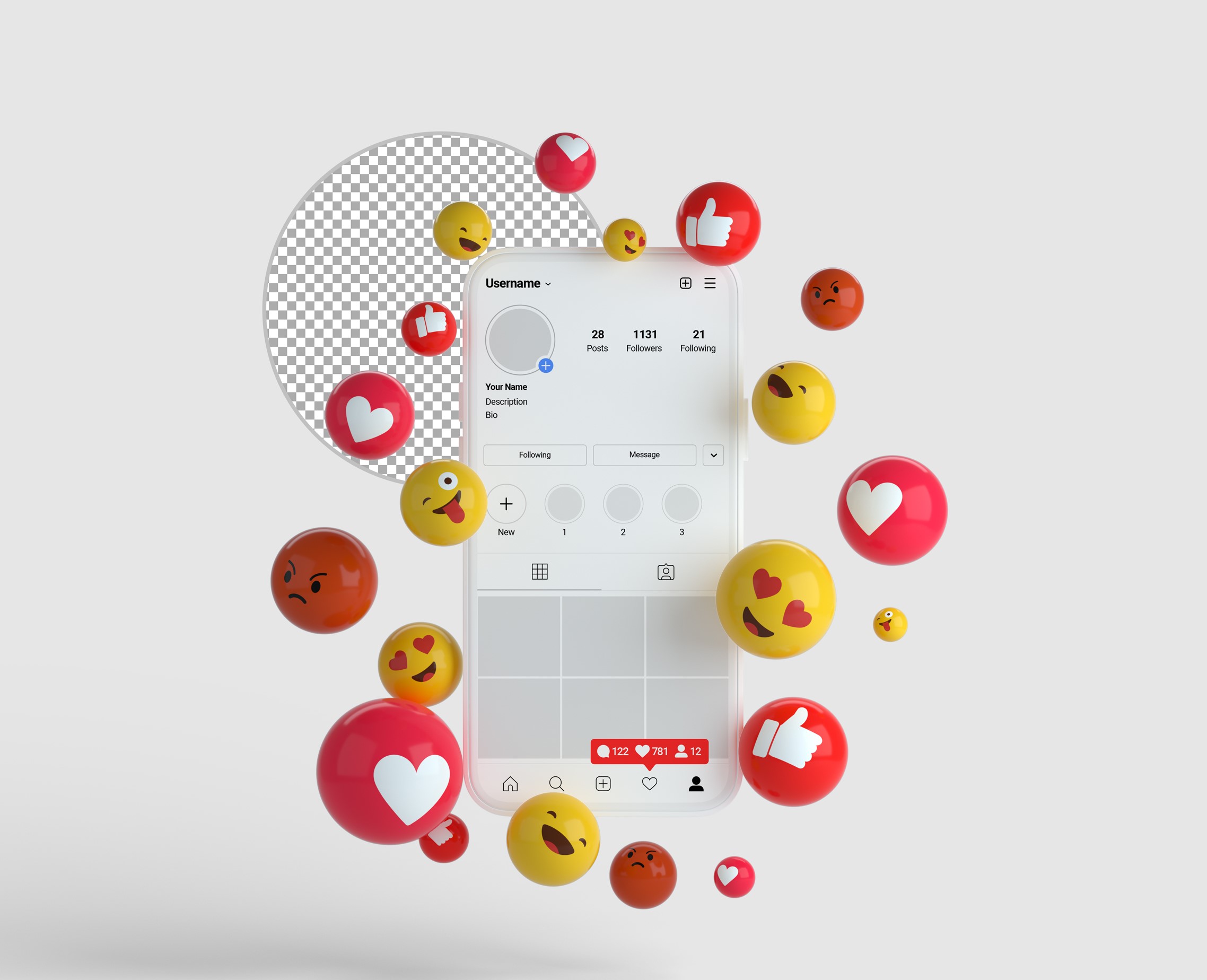 What to avoid?
Social media is a digital platform for storytelling and sharing. We all know how it feels when we scroll through our feeds, only to find someone who posts way too often or just spamming their followers with unrelated content that doesn't add anything unique but rather makes them seem spammy instead of creative. If you find yourself posting too often, make sure to use the carousel and album features on Instagram.
You need to freshen up your content and keep people interested by experimenting with what you post. It's not about changing the aesthetics of how things look; rather, it means varying which topics are covered in every piece of post, photo, or video. Add carousels or albums in there, too.
If you don't want to spend time on social media, make sure your content fits all of the channels and post it everywhere. But how to make things easy?
Do you have a WordPress website? If not, it's time to get yourself one. You'll never regret this decision as it will save tons of your valuable marketing hours. And we got a problem-solver! It is FS Poster – auto poster and scheduler plugin.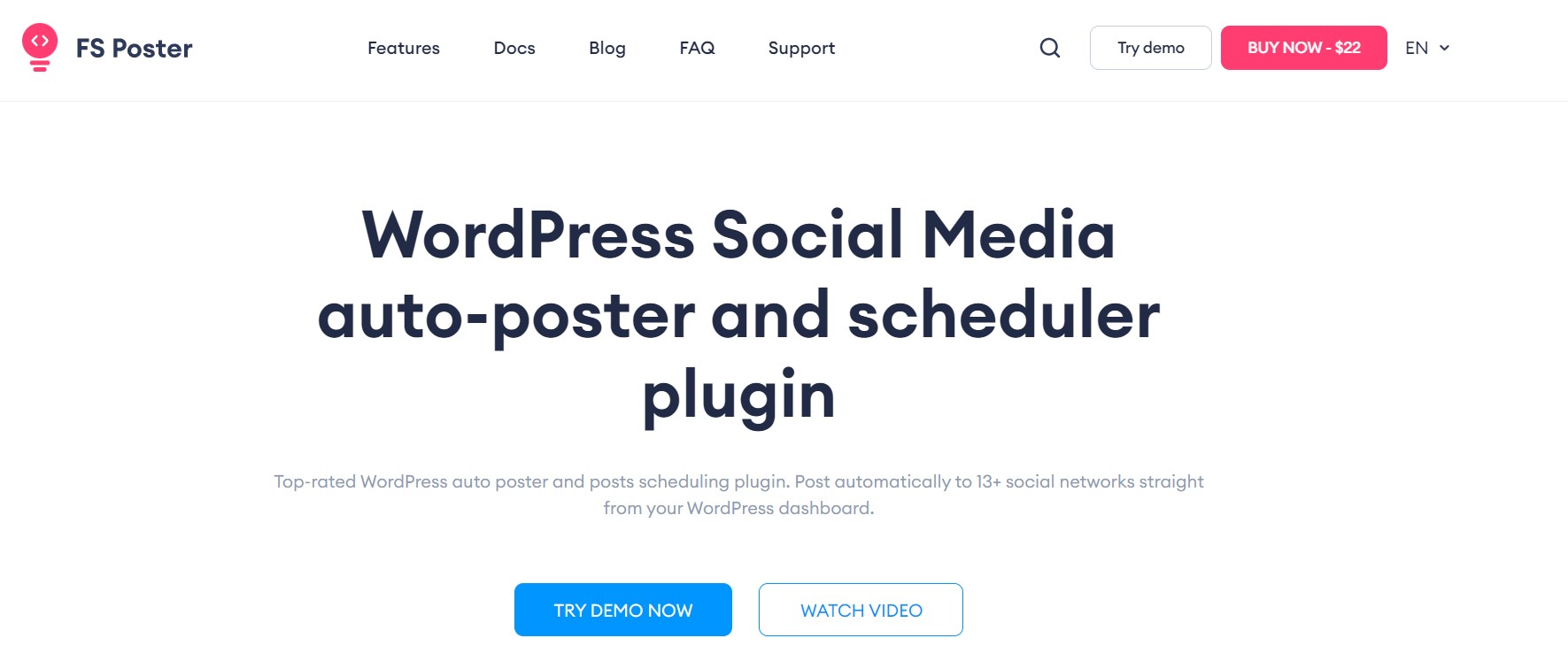 There are dozens of WordPress plugins available for integrating automated social sharing plugins into websites. Among these, the FS Poster plugin is a powerful tool that allows you to publish your material across all prominent social networking sites. You can also schedule your posts to go live at a specific time or publish them across all of your social media platforms at the same time.
Just go, and try demo, for getting more information!
It is time to get all the best social media aesthetic ideas
1. Who is your audience?
The first step of getting into any marketing plan, make sure your target audience is clear. Who are they? Who is your social media persona? What do they like and where can we find them on social media platforms such as Facebook, Instagram, or Pinterest? What type of content will resonate best with this niche group but also keep people from seeing it as spammy behavior since we all know how those things can really hurt a company's image?
In order to maximize your ROI, build a personal profile that targets the specific interests and habits of those who are most likely going through what you're selling. To be successful, it's important that you have an effective, appropriate, and of course best social media aesthetic for your social profiles so people will want to follow.
Who are you trying to target with this project? What types of design styles would most likely catch their eye, or can speak specifically about them in terms of who they want the audience members on these platforms to feel like when viewing content?
In the end, dressing your business up with a personalized brand aesthetic depends on the audience, knowing them will make things a lot easier.
2. What is your brand?
The way you present yourself on social media should be tailored to the people interested in your business. If it's a bank, then flowers and nature picturesque may not work for them when trying to promote themselves online because their target audience will most likely have different interests than what they do which means if these aesthetics are used, this could alienate potential customers even more so when building trust through familiarity is needed instead.
You can't start anything without knowing yourself thoroughly enough. Then, your brand's personality is the most important aspect in understanding how they should be portrayed. Your value should be clear too. Your brand has an identity. So, you need to understand the personality, tone of voice, and value of your brand.
You need to be familiar with your brand message and of course the branding guidelines. Also, brand colors are probably going to define all aspects of social media channels so they should have a lot in common from fonts down through colors used on logos or icons for different types of content such as photos vs video posts, etc. We will talk about colors in the next title.
3. Best social media aesthetics comes from colors and editing!
Colors
Choosing the right color palette for your brand is important. You want to make sure that it's not only aesthetically pleasing but also reflects who you are as a company or individual with what colors represent each aspect of yourself.
Whether you are a designer or just trying to create something that looks good, it's important for your designs to have harmony. Your color scheme should be an ideal blend of colors with boldness in different tones so they can showcase the best parts about yourself and all work done up until now! Having strong palettes sets designers on course towards making unique pieces using combinations.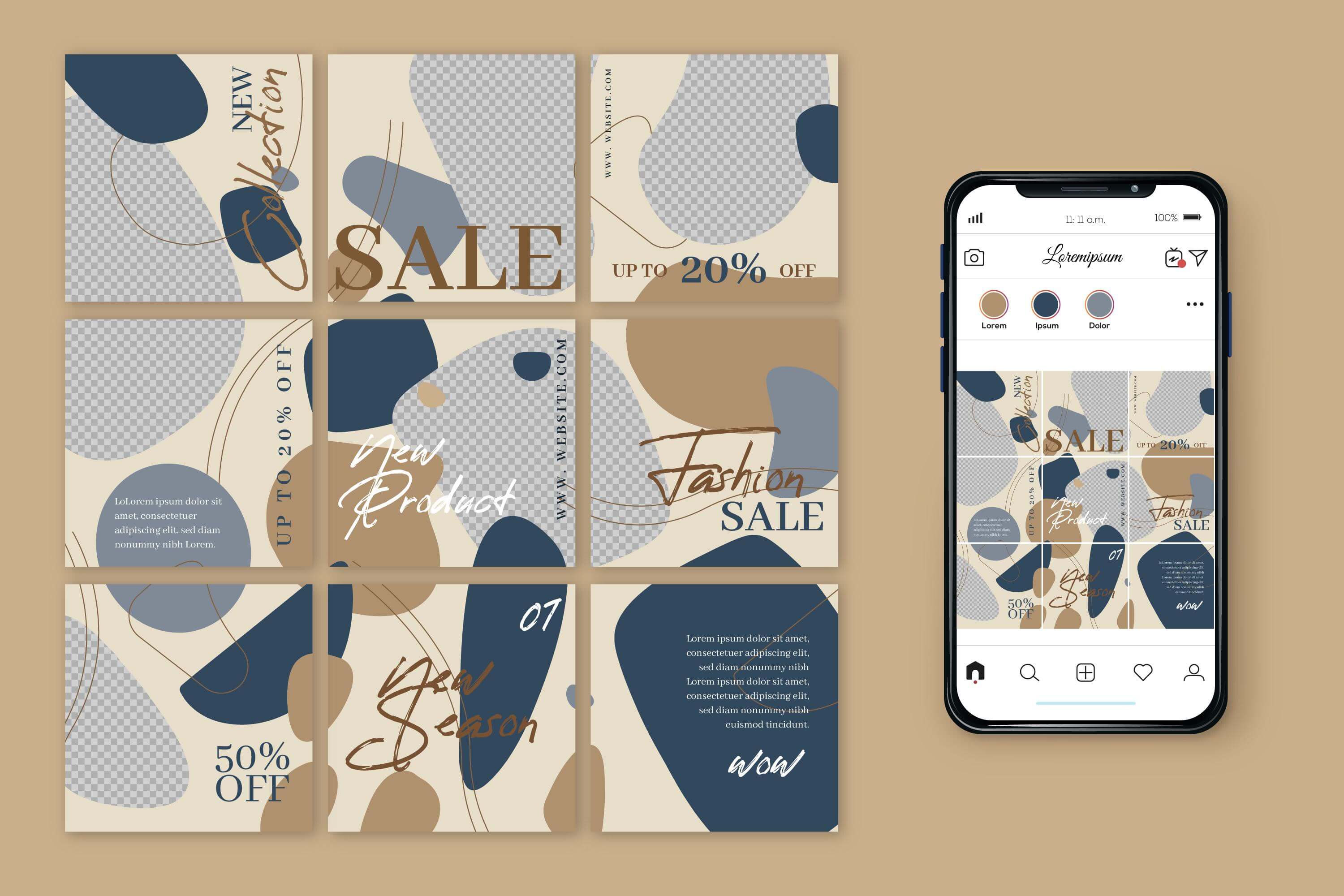 When designing your Facebook cover and profile, think about the colors that will help people identify with you. That's why it is important to use these same tones across all other content on social media platforms as well; applying them in logos or any images related projects may make visitors feel more at ease while browsing through pages of brands they never knew existed before.
When it comes to social media aesthetics, fonts can also help customers remember your brand. When posting on Facebook or Instagram, for example, having a unique yet uniform font as an overlay with images might be useful, along with using Flaticon for free icons for social media, which might be useful in building the aesthetic of the company page you have created.
Editing
Editing your photos to be consistent with the aesthetics of what you have going on is a must. The more you can keep consistency, the better. Try editing on different platforms and explore what works best for your creativity. Explore presets from different designers in order to find one that suits you best before starting any new projects.
There are so many apps and programs to help you. Editing, cutting, or filtering programs, like VSCO, Picsart, Adobe Photoshop, Lightroom, and Snapseed, or video editing programs, like InShot, Vimeo, iMovie, LumaFusion, Adobe Premiere can be your number one helper.
4. What is your platform?
To make sure that you're building a consistent brand across all of your social media platforms, be sure to use the same profile images and channel names on every platform. This will help give people an idea about who they can expect when checking out any one of these official channels for updates from yours.
It's important that you stay on point with the vision for your social media profiles. From what we can tell, this means making sure to post quality content and designing an aesthetically pleasing user experience - such as Instagram captions or Twitter background images (or both).
It should be noted that working on your different social media platforms individually doesn't imply a lack of aesthetic. The theme is what remains constant and it's only the content you plan to share, which needs optimization for each platform separately - but this can include images or videos depending upon how they're used within.
5. Know your content
It is the thing. What do you want to post? What type of content do you want to publish? Photo? Video?
Actually, you'll never get this right. You should keep trying, though, because when you understand who your content is actually speaking to and how they feel about what kind of information or story-telling approach would make them happy. Understanding who your content is trying to speak with will allow you the freedom and confidence in knowing that developing the best social media aesthetic has been mastered.
That's why your tone of voice matters a lot. What is the voice you want to communicate? The more time you spend thinking about this decision, the easier it will be to come up with a solution. Deliberate thought is necessary for making thorough and considered decisions that meet your needs as well those of others - even though they might not feel natural at first!
In Conclusion
When it comes to creating the best social media aesthetic, there are several variables to consider. With these exciting concepts in mind, here are some fantastic methods to get started with developing best practices and establishing a presence across numerous networks.
Generating amazing content isn't enough to establish a social media style. It's also about the tone of voice you use for each post, how often it goes out and what time periods are most active on your account - all things that will help ensure everything stays aligned so people can find their way around easily without getting lost in an ocean of information.