How to Build a Social Media Team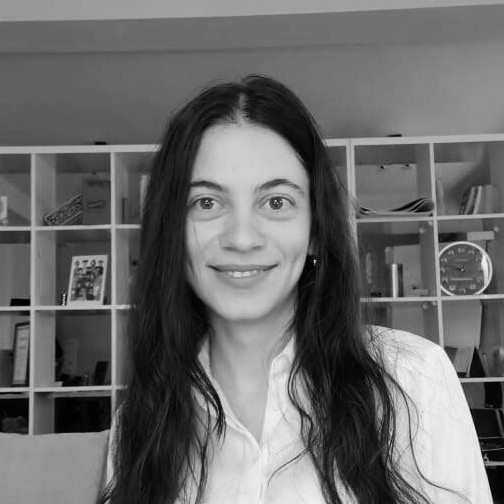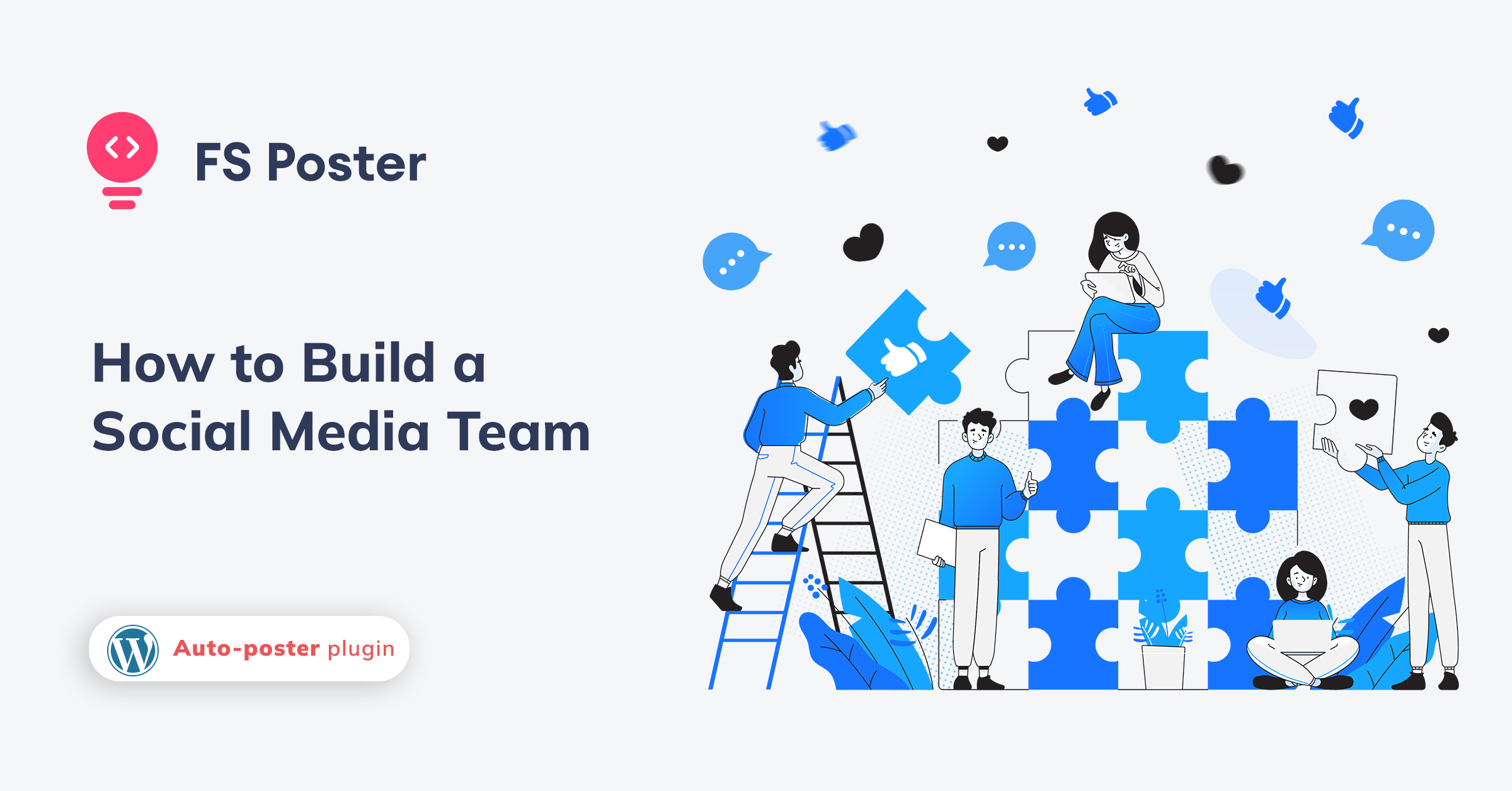 Social Networks
Jan 19, 2022
Updated at: May 23, 2023
How to build a social media team that underpins your marketing strategies and hand growth? How to find the right roles and people that you can rely on your business's social presence? All companies ask themselves whether they start going social or re-building their teams.
Why do you need a social media team?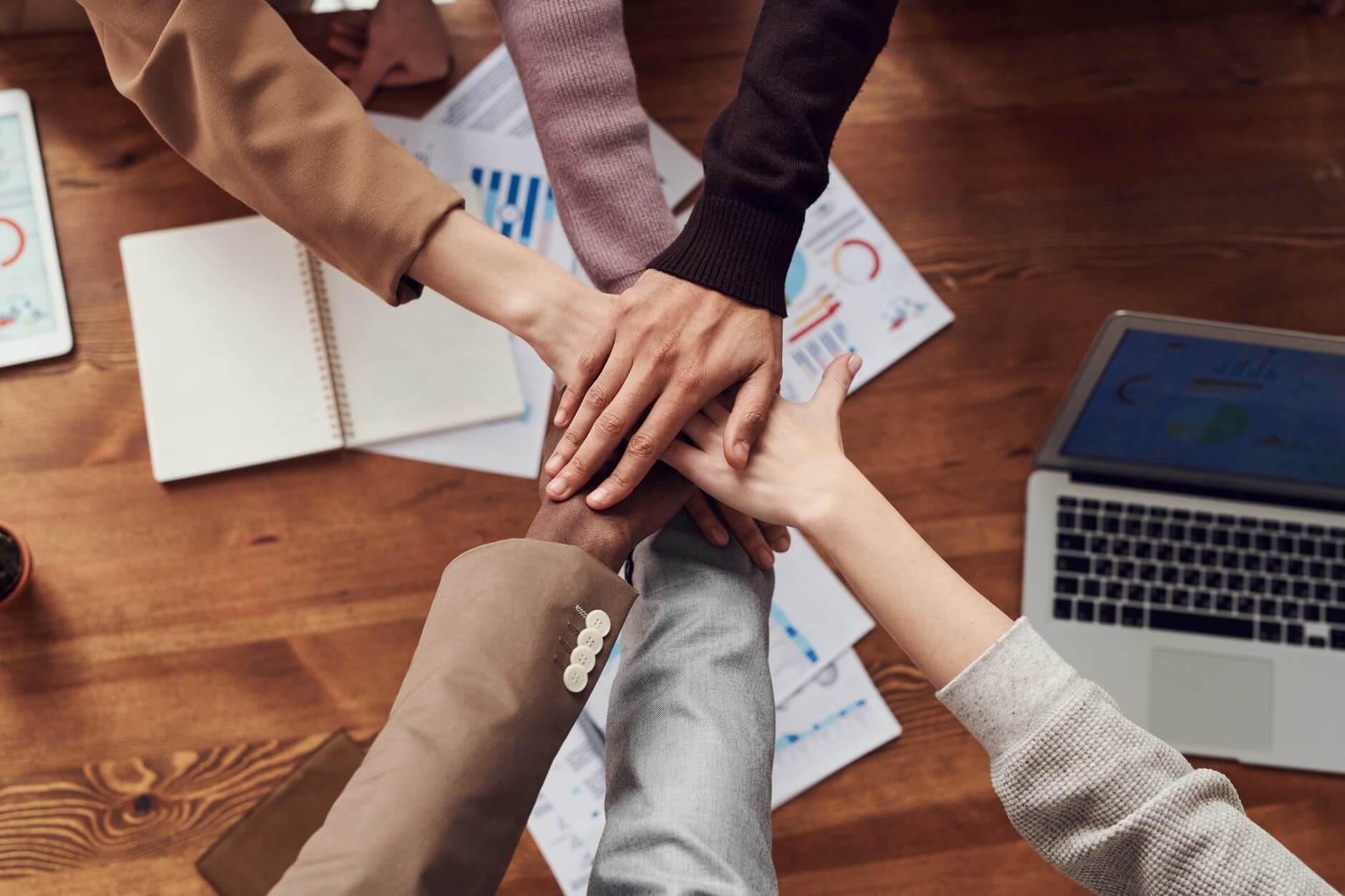 Social media is far more than just a social media presence, and it is a new marketing frontier. All businesses need an outstanding social media presence for continuous growth, from baby products to high-tech services.
As social media evolves, there come more platforms, tools, and roles involved in social media management. A couple of years ago, we would not hear social media analyst or community manager positions. Now they are part of holistic and dynamic social media teams.
When you build a social media team, you should do it with the care and commitment you would dedicate to other departments.
If you put the wrong players in the team, it would be much more complex and costly to fix later. A slugging team will also hold you back when you push forward.
5 steps guide on how to build a social media team?
1. Define your social media goals
You must set your goals before finding people to fit them. Goal-setting is a proven method of increasing motivation thus commitment towards those goals. Having your goals and objectives defined will make attracting the right staff and attaining those goals more accessible.
Defining social media strategies must be accomplished based on the company's needs for the upcoming defined period. Let's say six months or a year. They should be aligned with the needs of your business to give the expected results.
Knowing goals further helps define team size, set appropriate team structure, purchase tools, build a content calendar. Social media goals you can aim for:
Brand awareness
Traffic
Lead generation
Customer service
Community building
Sales
Public relations
Engagement
2. Assess your resources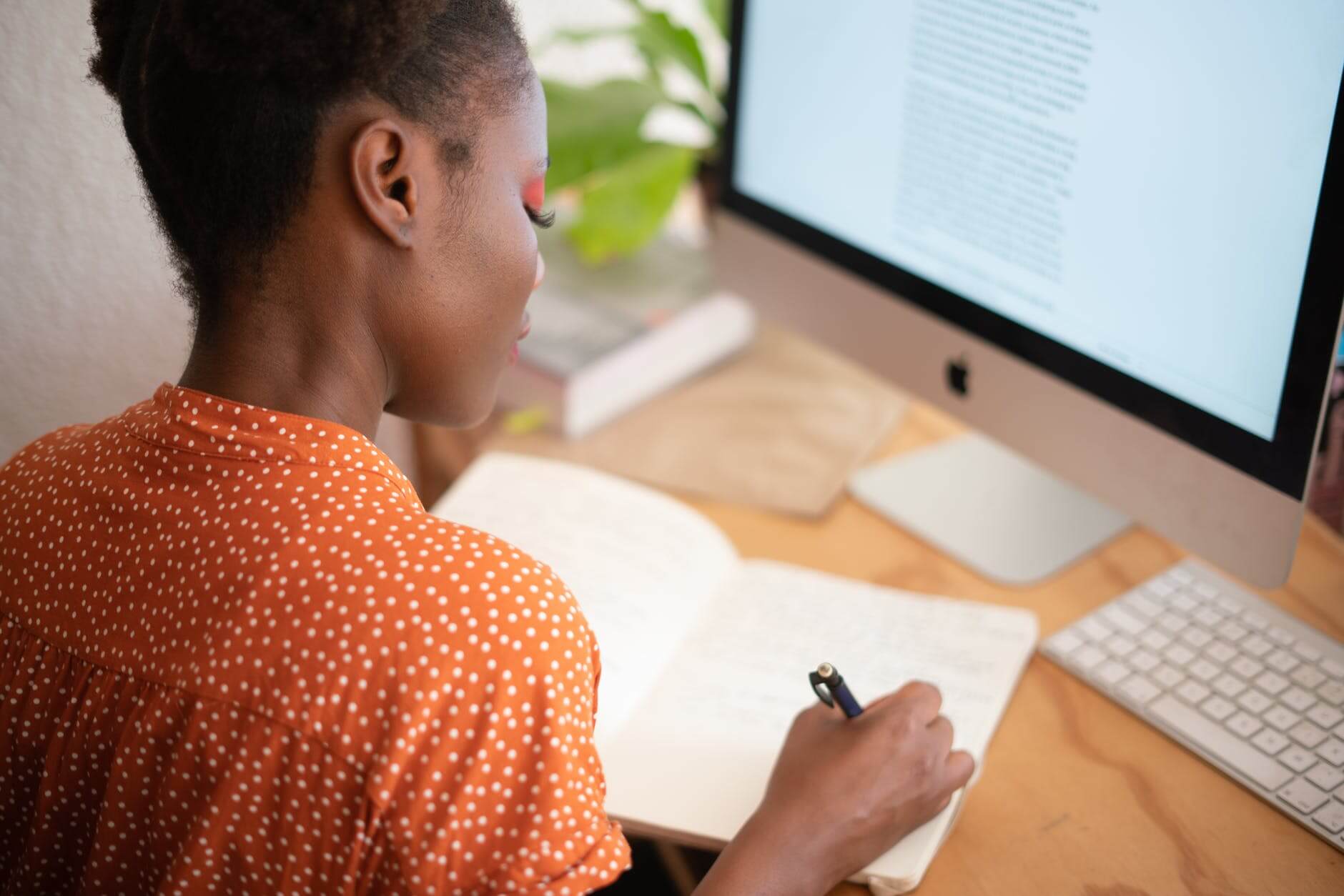 A solid understanding of your resource is a crucial prerequisite for building a social media team. What you maintain in your stack defines the size of your team, budget, workforce. Resources can also go beyond the in-house team.
The key factors that will influence your decision when building a social media team:
Budget
Your budget influences how many people will be hired the number of tools to be purchased. It will also determine the scope of projects to be executed. Identify can your business support those social media objectives? How will you handle rough months?
If you are on a tight budget, you will think about the pivotal roles whose responsibilities cannot be replaced. You could also consider freelancers who do not require regular payments.
Some projects require working with professional freelance marketers or outside agencies. Try figuring out how they can complement your resources to set other resources within the team.
A brand with large social media presence agencies would be costly. Assess if your internal team can handle upcoming projects before budgeting for an external agent. It might be better to work with an internal team acquainted with your brand values.
Resources
Resources take from marketing tools to physical tools you possess. Have you purchased the right computer for the designer? Having your website-ready articles written before increases your social media team's productivity.
KPIs
You also need to identify your capability to handle those resources. KPIs help to attain set objectives in a given time. No goal is achievable if it is not measurable. Map out the ways to achieve goals and how to spend your resources. Here you list down:
The number of social media channels
Smart social media KPIs
If needed, OKRs (objectives and key results)
3. Understand the required skills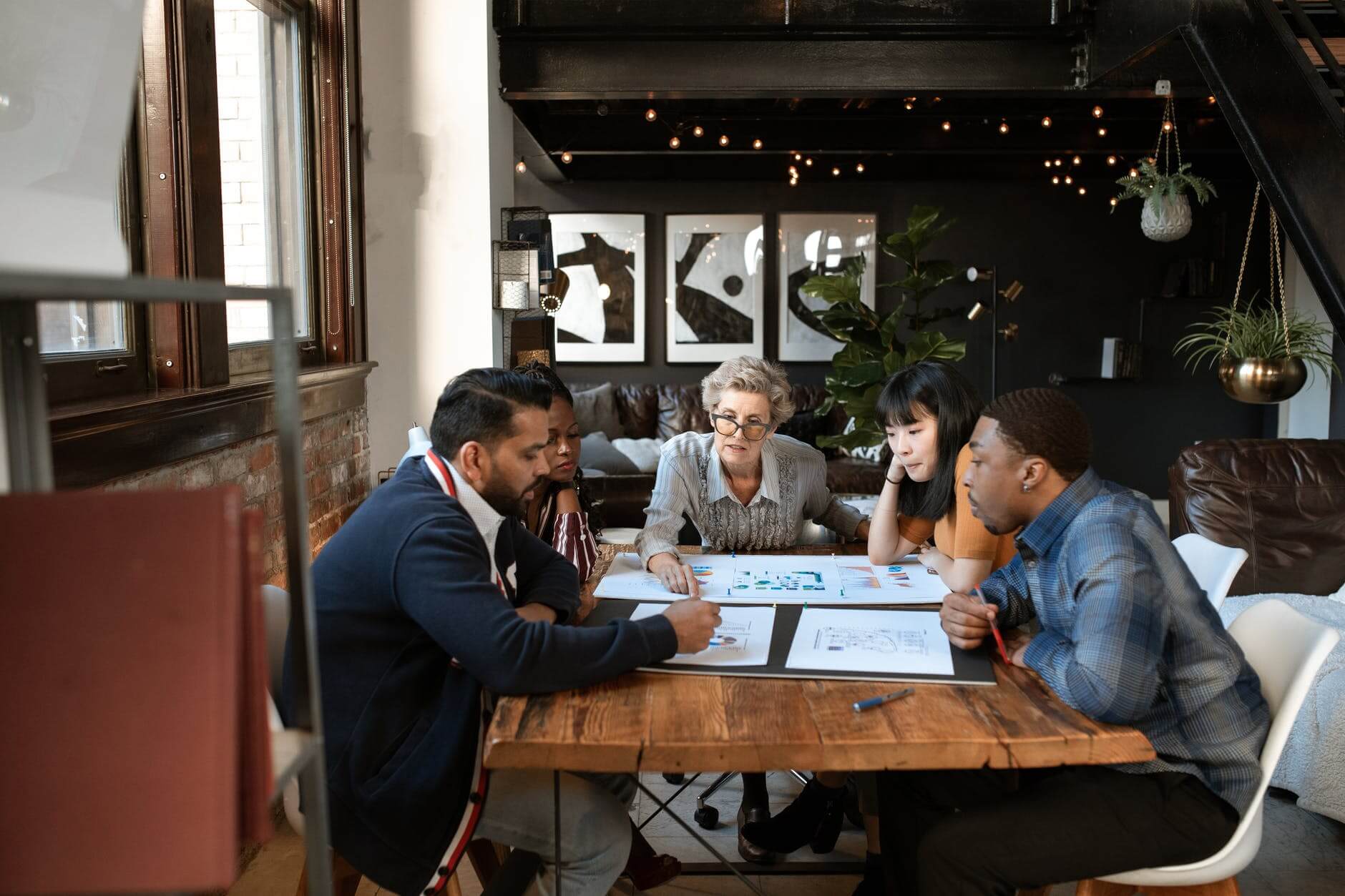 The core of investing in building a social media team is knowing who you need to put in your group.
Do you need an entire house staff or social media manager will do the job? This decision depends on several factors:
Are you an agency or a brand?
How many social media accounts do you manage?
How often do you post?
What type of content do you post?
Do you run social media ads?
To decide on the team size and arrange KPIs, it is essential to understand the key roles and skills required for your teams.
A social media manager
If you can only afford a single person in the social media team, it should be a general social media manager. This is why an effective social media manager needs to possess a wide range of skills.
This person may have a thorough knowledge of paid ads; he should understand how to strategize and manage social media channels. This person needs to execute social media campaigns, create content, reply to comments, research and analyze audience data, publish content while keeping an eye on the social listening part.
Your social media manager needs to gain a solid knowledge of the industry and social media marketing trends. In teams of large sizes, the manager's responsibilities can overlap with the strategies of others. In those teams, managers focus on managing people and getting things done on time. When you insert the right person, they will effectively manage community managers and social media analysts.
Content creator
Social media content is not explaining the features of your product. The content creator is a copywriter with a creative mind. The person should be on top of industry news and social media trends to feed the audience with relevant content.
How the content is delivered has a significant impact on how the audience reacts to it and how the people acknowledge your brand.
In large companies, a content creator might work with a creative team. Sometimes, they are asked to multitask design, photo or video editing for tasks in small groups. If you are building a social media team, think about what you will expect from the one. Maybe your existing content writer can handle the task.
Graphic designer
A designer is in charge of visual assets for social media. They are required to have attention to detail and visual cue. The designer needs to know at least one design tool.
Apart from technical skills, they need communication skills to work with a content creator, align with brief requirements, and ensure brand consistency.
Community manager
Community managers focus on specific social networks to interact with the audience. Their responsibilities are replying to comments, answering questions, and engaging in social discussions.
They also keep an eye on social listening, reacting in real-time to whatever might be beneficial for the company. Community managers play a crucial role in business relations on your brand with customers and advocates.
Sometimes, they can act on their accounts to add a more human approach to the conversation. The person is not a customer service representative, but they may give feedback to your teams with product-related comments or questions raised during discussions.
Social media advertiser
An advertiser has a strong sense of budgeting and understanding of social platforms. He sets, adjusts, and monitors paid campaigns so that the business gets the most out of each movement the lowest budget.
Advertisers are required to launch campaigns across multiple platforms like Facebook, Instagram, or Pinterest while measuring their performance against set goals. They are usually a quantitative person capable of running A\B tests statistical analysis and are comfortable transforming those insights into actionable results.
Paid specialists work closely with the social media manager and content creator to tweak the best-performing ad.
These are the prominent roles that mid and large-size companies have on their social media teams. As we said, you can diversify the skillsets among existing team members within small teams. But for agencies or enterprises, you can extend the social media team to separate brand managers, influencer managers, social media analysts and have ahead of social media positions for overseeing all titles.
4. Decide the size of the team
There is no ideal size of the social media team. There are social media teams of different sizes. Some companies have only one person that handles every aspect of social media management. At the same time, there are agencies or mid-sized companies that have over 20 employees on their boards.
Yes, the size of your social media team depends on your company profile.
The size of your company. We cannot expect a team of 10 people to devote 5 roles to social media. Start-ups or small businesses may not even need a dedicated person for social media.
Your hiring budget. The higher your budget, the more people you can have in the team.
Resources available for social media. The more resources you have, the fewer people you need to hire. Having automation tools and lots of content in your hand decreases the need to gather more people around.
Your social media goals. As your dreams get more significant, the more people you need to reach them.
The role of social media in your company. With all being said, if social media is the primary driver of sales or conversion, you can afford to hire bigger teams. Pinterest or Instagram is the leading sales channel for lots of small businesses. Hiring a dedicated designer and content creator impacts how the audience engages with their posts. 5.
5. Identify the required tools
Not all tools can replace people, but they create efficiency to a great extent. From content curation to scheduling, there are many social media tools designed for helping teams to automate their work.
When equipped with excellent tools, your social media team will harness the power of social media. The types of social media tools you will need:
Team communication
Gmail has a friendlier interface for communication. It is also considered the most professional channel for communicating with customers.
But emailing can be daunting within the team. Discord or Slack is more appropriate for team collaboration. You can join all members create dedicated projects channels, and integrate with other tools.
File storage
You may get lost while handling too many tasks. Google Drive provides enough space to store your files and folders. It also provides a collaborative environment for your team. Instead of saving files on a computer, you can make them accessible for everyone.
Task flow management
Even with communication tools, it can be daunting to track every detail of the project and catch up with updates. Having dedicated task flow management software in your toolkit will ensure the timely delivery of tasks and efficient management. The most used task management tools are Asana, Trello, Flow, Wrike, Atlassian, etc.
Design
Design tools may differ depending on how deep your design team is. Standard tools used by professional designers are Photoshop, Figma, Coral Draw, etc. Small businesses usually opt for free design tools that do not require complex design skills—Canva, Snappa, Crello, and Colorcinch help create visually appealing images for social media.
Although they are not for professional designers, they are great for small teams who cannot afford a designer or pro tools.
Content scheduling
Social media scheduling provides a substantial amount of efficiency for social media teams. Instead of publishing each post one by one, you can find the best time to post them and schedule them for that time. By relieving the stress of catching the right time, social media scheduling tools help share your posts on the time you assign.
FS Poster removes the hassle of posting on different platforms. The WordPress scheduler supports 15 social networks. This lets you schedule total posts to groups, personal accounts or pages, boards, and stories. You either schedule or auto-post websites posts or choose to create a direct schedule without posting content on a website.
Full automation helps users enrich their social media feeds and increase organic traffic while working on other crucial tasks. Check out the features to review all benefits.
Hiring too many people initially might give you an insatiable situation.
Ending thoughts
A social media team can make or break your social media marketing.
From business goals to skills, roles, and tools, we got you covered to build a perfect team. Yet a strong team is not only tied to the devices or skillsets of its players but how they are motivated for theirs. Make sure to pass through great motivation and inspire your employees.
Do not waste another day thinking about your dream team. Rool your sleeves up and apply our tips on how to build a social media team now.