How to set up a social media calendar for your business? Guide for marketers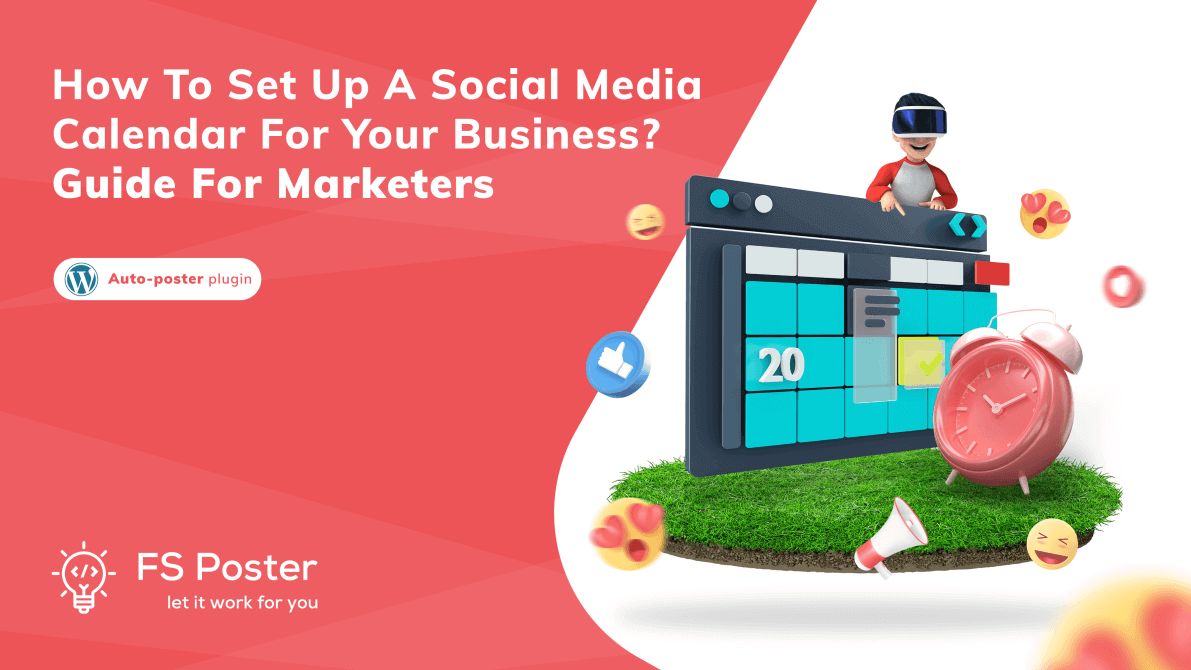 Social Networks
Jul 09, 2021
Updated at: Jun 01, 2023
Brands can sometimes get on social media and post topical content, but they may not always manage to handle it all in one time. In most cases, brands need to plan ahead to publish relevant and timely content. The act of publishing said material is merely a small part of your social media marketing strategy. What actually counts is what comes before it. When it comes to posting to social media, having a strategic plan is critical for your brand to achieve high engagement rates. Planning is the heart of strong social media strategy.
Do you want a better method to organize, and publish your content on social media? Knowing how to set up a social media calendar can help you with that. Social media calendars can help you view all the posts planned in the coming weeks or months. Most importantly, it will help you make your post in advance so that you are ready to share it at any time.
Calendars assist you organize yourself to avoid the dreaded rush of coming. Marketers may use a social media calendar to plan out posts for full weeks or months in advance, freeing up working hours to think for the future – and to quickly share any breaking news in your sector. Otherwise, you'll waste time each day browsing the internet for material to post for that day, which is a biggest productivity killer.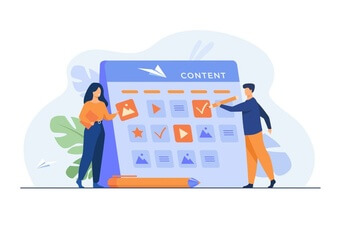 How to set up a social media calendar?

Each entry on a social media calendar typically contains a combination of the following elements:
Exact date and time of publication;
Social networks and accounts where posts will be published;
Copy of posts and creatives such as photos or videos;
Tags and links that included in posts;
Another related information, such as post or story content.

There are some points of how to set up a social media content calendar.

Where is your audience?

To make sure you're using your social media calendar efficiently, you'll need to know where your audience engages with your brand. You probably already have a basic idea of what platforms these will be, but check your social analytics before scheduling anything. Facebook Audience Insights or Instagram Insights can be a good fit for this.

When should you post?

Do not forget, Every brand's post time varies. So you need to post when your audience is most active. The following is a recommendation based on the latest research on how frequently to publish to each social media platform for maximum visibility:
Find out what kind of content your audience likes?
Once you've narrowed down a few fundamental themes, it's a good idea to utilize a more in-depth research tool, such as social media listening, to discover more about what your audience wants to see. Get a comprehensive view of hashtags, keywords, brands, and topics that viewers like you are working on on various social platforms for competitive research.
You may utilize this information to create pieces that are highly relevant to your audience and to reach out to new people who might be interested in your content. Create a variety of material to determine what your audience responds to the most. Use a mix of promotional content, entertaining content, and curated or user-generated content.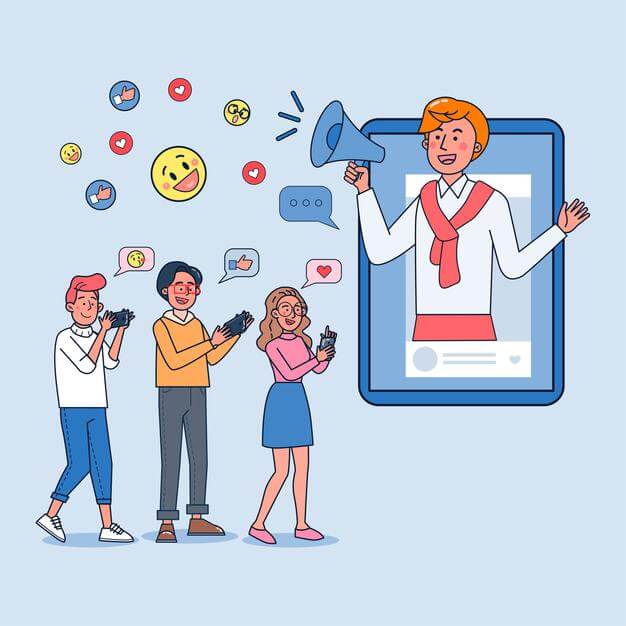 How to build a social media calendar

There are several steps to creating an effective social media calendar:
Review your social networks and its content

Reviewing is essential for improving content strategy and increasing your Return Of Investment. Social media reviewing template must be contain them:
Start with our social media audit template. This will result in precise, up-to-date data on:
Impersonated accounts and outdated profiles;
Security of account and passwords;
Objectives and key performance indicators (KPIs) for each branded account, broken down by platform;
Your audience, their demographics and personas;
Your account manager for what work on your team;
Your most successful posts, campaigns and tactics;
Gaps, underwhelming results, and opportunities for improvement;
Key metrics for measuring future success on each platform.
Choose your social channels

If you know your audience and their interests you can choose the best channel to interact with them. Can they be on TikTok? Or does this social media platform suit your brand? The better you understand them, the more successful you will be at running social campaigns.

Decide what your calendar needs to track

After figuring out what your content calendar looks like, start adding additional advanced details. Such as the format of the platform ( feed post, IGTV, Story, poll, live stream, ads, shoppable posts, etc.). Geo-targeting (i.e., is it global, American, etc.) Paid or organic? (If paid, then additional budget details might be helpful) Has it been approved?Has it been posted? And at the end analytics and reporting of results.

Okay, now that you have collected all the information you can collect, it's time to start using the skeleton of your daily, weekly, and monthly social media rhythms.
You need to think about:
How frequently you want to post on each channel;
The ideal time to post to each channel;
Who will approve posts.
Invite your team to review, and use their feedback to improve
Send the creative to your colleagues, account managers or who are responsible to look at it. Receive the approval. And go on.
Start publishing/scheduling
Ready to post and run your campaign. Sometimes your working shift can be full, have no time to post or problems can occur. In that case, a program with a scheduling feature is your best choice. Visit website to discover more features.

Now you know all the ways and tricks how to create a social media calendar. If you're having trouble finding the time to implement your social media strategy and generate the content you need, useful social media tools on the link can assist.

Like many of us, we have limited resources and time. Small businesses don't have enough people and money!
There are never enough employees or funds in a tiny firm! You can discover via years of trial and error:
When you arrange your activities and place them on a schedule, you get more consistent outcomes;
You can better align with your plan by putting the events on a calendar;
You devote less time on social media.
Here are some pointers for social media calendar template for small business:

Tailor it to YOUR specific needs. To work with, download a copy of this social media calendar template. The Word and Excel formats are editable. Every business is unique. Change it to suit your needs.
Begin slowly. If you try to accomplish too much, you may become exhausted. Once you've mastered a social networking platform, gradually raise your activity level.
Assign roles and duties. Determine who will be in charge of carrying out your social media calendar. That may be you or an employee. Alternatively, you could hire an independent contractor, negotiate on terms, settle on a price and sign a contract. If you go with a contractor, we strongly advise you to look at some contract templates and start customizing them to your needs.

Your strategy determines your power under social media management. A well-planned social media content schedule allows you to spend your time wisely and focus on other elements of your marketing strategy. While you are thinking about how to set up a social media calendar FS-Poster plugin will be your essential aid in scheduling posts on multiple social media accounts. Try Demo to learn more about all the features.