The Best Time to Share a Post on LinkedIn in 2022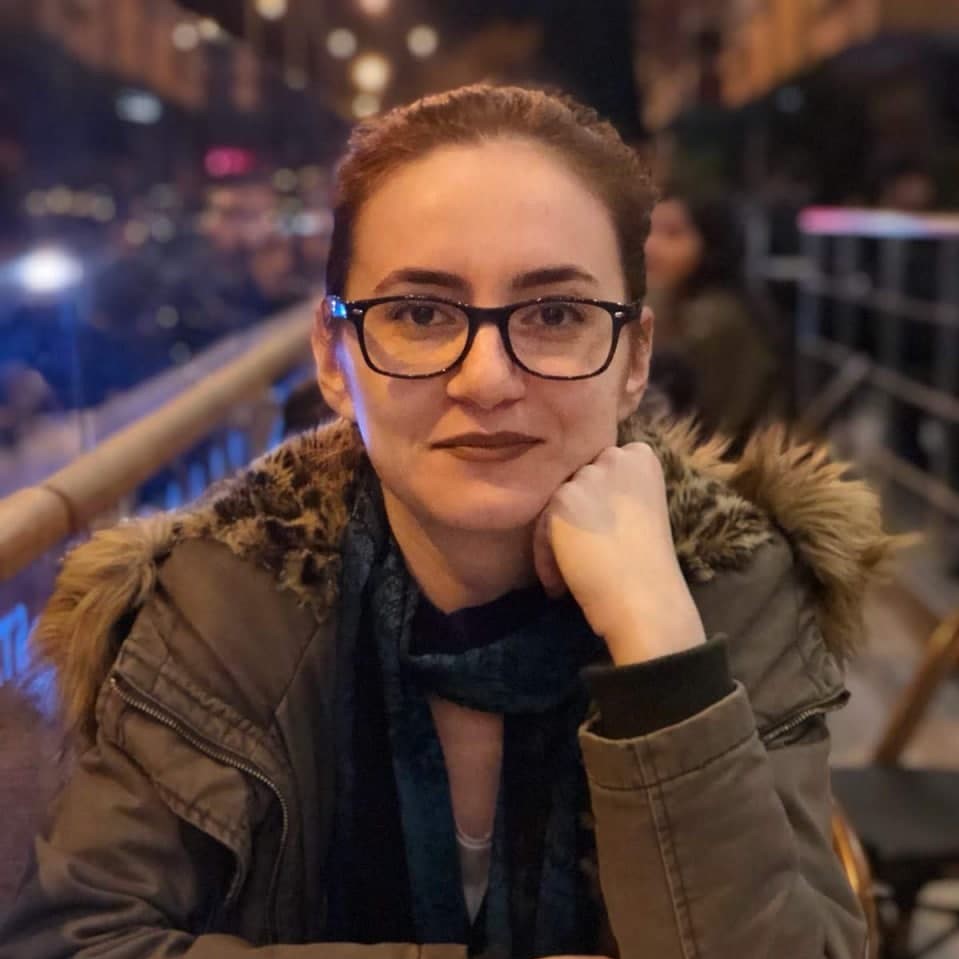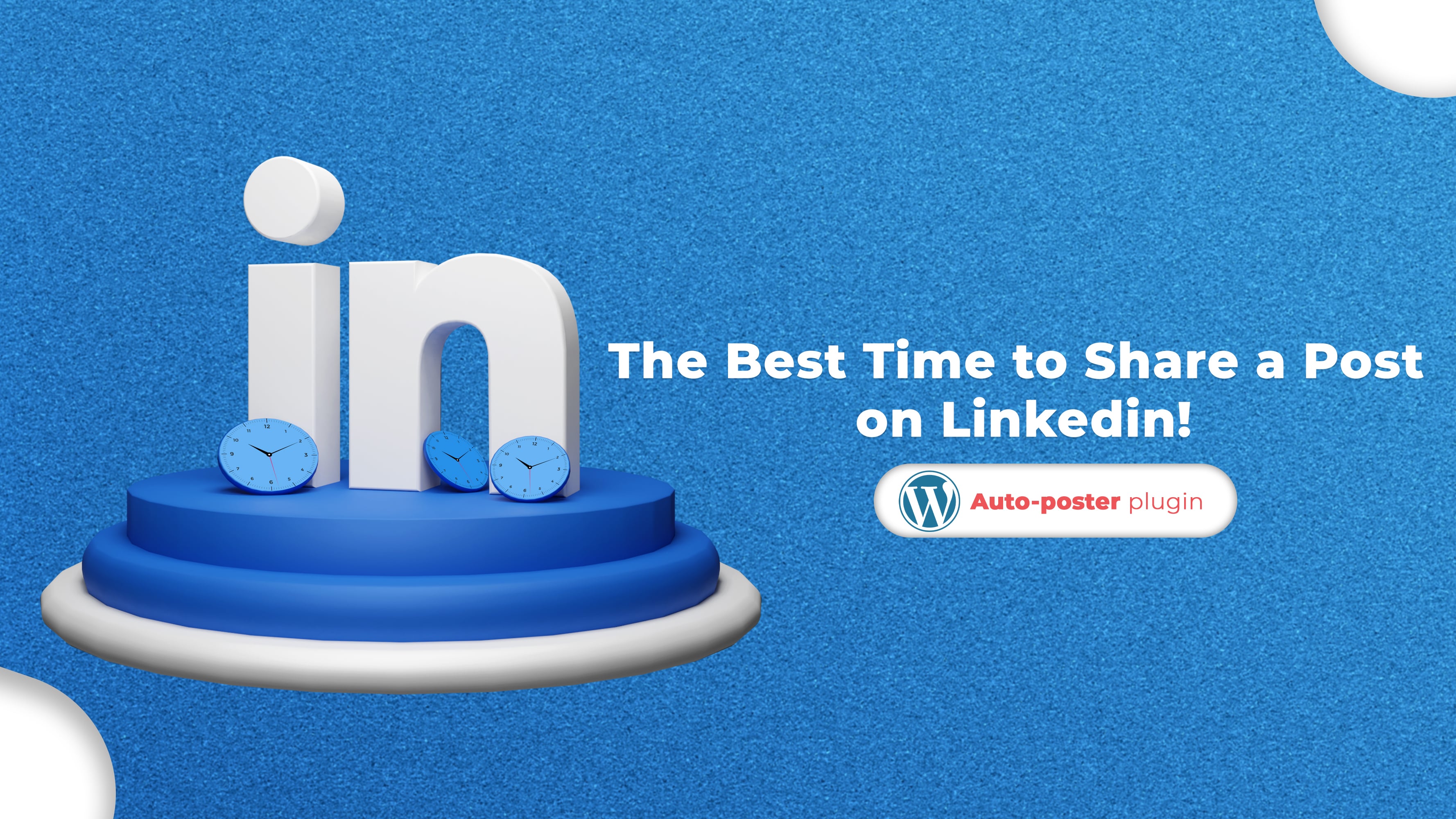 Social Networks
Feb 16, 2022
Want to know the best time to share a post on LinkedIn for the best results?
There are several different perspectives on the best time to post on LinkedIn. Such as the best time to post jobs on Linkedin, the best time to post on LinkedIn groups or business pages.
Lately, we shared a blog about The Best Time To Share A Post On Facebook 2022 and The Best Time To Share A Post On Instagram (2022) but today we looked at the most recent findings on the best times to post on LinkedIn 2022 to hit the target audience for this report. Although the right time to the best time to share on Linkedin can vary depending on various factors. The research into this subject is a great place to start.
LinkedIn is a business-to-business social networking site that is mainly used for people looking for jobs or employers. Platforms like Facebook, Twitter, TikTok, and Instagram, on the other hand, are more oriented toward personal experiences and work well with B2C brands.
How Much Do LinkedIn Users in the United States Use the Platform?
The majority of LinkedIn users visit the site at least once a week, with around one-fifth doing so regularly:
Regularly, 22% of consumers.
33 % of users use it at least once a week.
87% of people use it at least once a month.
LinkedIn attracts a diverse group of business professionals who use the platform for marketing their content, post industry news, networking with colleagues, and using its recruitment and job advice resources.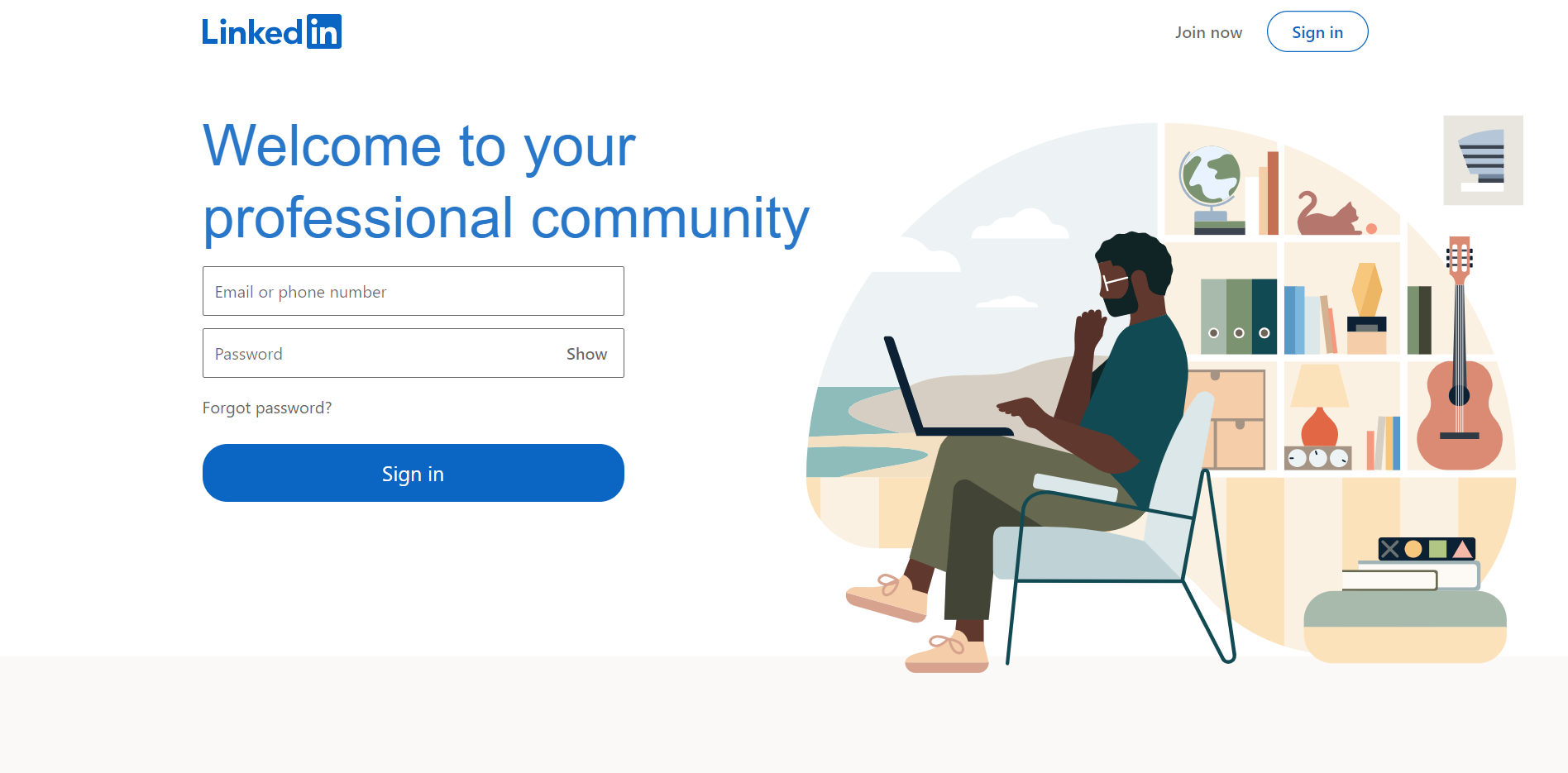 What to consider when finding the best time to share a post on LinkedIn in 2022
The best time to share a post on LinkedIn during the pre-COVID-19 days, according to Sprout Social, were weekday mornings. The better days were Wednesdays between 8 a.m. and 10 a.m. and at noon, Thursdays at 9 a.m., 1 p.m.–2 p.m., and Friday mornings at 9 a.m. Though COVID-19 has made some updates, we'll keep you updated as more information becomes available.
When browsing for the best time to post Linkedin, here are a few things to keep in mind:
The weekday
What is the best day to post LinkedIn?
Tuesday, Wednesday, or Thursday are the best days of the week to share on LinkedIn, with Wednesday receiving the most interaction. Given that the website is a specialist network, it's not surprising that Mondays and Fridays are the least used and engaged days of the week. On weekends, though, LinkedIn utilization plummets.
Breaks during weekdays
LinkedIn is mainly used by industry opinion leaders, career hunters, and business owners during regular business hours, with engagement declining significantly after 5 p.m. and on weekends. There are, of course, natural breaks during the workday as LinkedIn interaction rises. Lunchtime is usually the busiest time on the platform, but mornings often see a lot of activity. Professionals are most likely to take an afternoon break at the end of the workday as engagement surges again.
Time zone factors
What time to post on Linkedin also depends on time zones. When creating and publishing content on LinkedIn, you'll certainly need to remember time zones whether you're a regional, national, or global brand. To target as many people as possible, some LinkedIn advertisers send out messages at various times in different time zones.
However, we don't advocate because LinkedIn's algorithm penalizes people who post several times a day. Our advice is to plan your content for when most of your audience will be on LinkedIn. If you're in the USA, the best time to post is EST since that time zone has the most people.
The target market behavior
When determining what is the best time to post on Linkedin for your company you have to check with lots of factors outside of your business. Keep track of the behavior of your target audience, examine how the target demographic uses LinkedIn, whether they're online and involved, and what types of content they prefer to see. Time zones and lunch hours are also important considerations. You will learn more about your target demographic and use social media channels like LinkedIn by using social media insights and social listening software.
Frequency of posting on LinkedIn
Two to five days a week, up to 20 times a month, is the optimal posting pace for LinkedIn. It's not a good idea to post more than once every weekday to the platform. Since LinkedIn's algorithm is designed to show consumers a diverse selection of material from various creators, posting more than once every weekday is likely to damage than improve.
Also, LinkedIn's algorithm lets users view the content of days before on their feed. If your posts get substantial attention during the initially-posted hours, it is more likely to get more engagement throughout later days.
If you are wondering how often you should post on social media as well as LinkedIn, you have to consider all factors.
Scheduling your posts on LinkedIn is the best for keep your posting frequency. Now you are able to schedule and auto-post to LinkedIn from WordPress. FS Poster auto-posting plugin will let you do this. FS Poster has a lot of features that will make your LinkedIn marketing easier. Try our demo version.
The type of industry
Your industry will also influence when is best to post on LinkedIn. Different sectors prefer posts at other times. B2B businesses, for example, had the most traction in posts posted between 11 a.m. and 2 p.m., while B2C companies and tech firms fare better outside of the 9 a.m.–5 p.m. window, according to research. According to the study, the best times to share a post on LinkedIn for various verticals are:
Media and Software: Mornings through the week or outside of regular working hours.
Higher education and healthcare: Weekdays from 10 a.m. to 2 p.m. (10 a.m.–2 p.m.).
B2B businesses: Check the LinkedIn analytics on weekdays in the early hours, at lunch, and during commute periods
B2C businesses: Weekdays at lunchtime or outside of regular working hours
The quality of content
LinkedIn's user base comprises companies and professionals who are undoubtedly using the site to advance their careers, network, develop themselves as opinion leaders, and increase their visibility with employees, clients, and business partners. To that end, blog entries, related third-party content, native video, text posts, photos, and infographics perform best on LinkedIn.
What is the best time to share a post on LinkedIn in 2022?
When is the best time to share a post on LinkedIn 2022, on average? While the right time to post on any social media site depends on various factors, the analysis provides a valuable starting point. You should post according to these rules and then experiment with different posting times and see how you can increase participation and get closer to your objectives.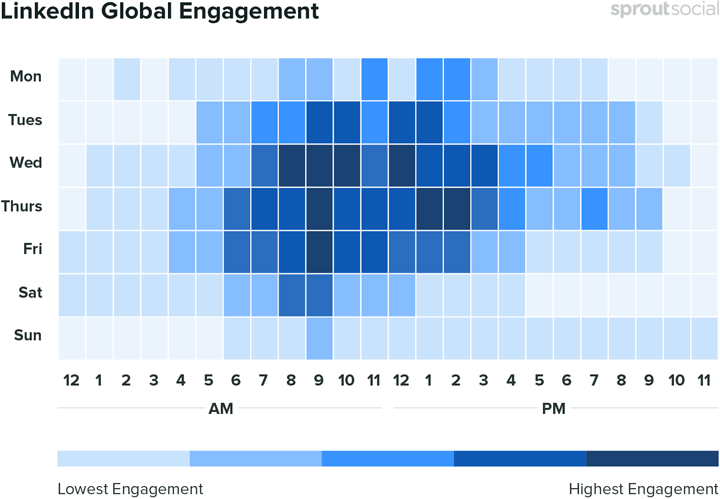 According to some reports, the following are the best times to post:
HubSpot: Wednesdays from 10 a.m. to 12 p.m.
Sprout Social: Wednesdays from 8 a.m. to 10 a.m. and at noon; Thursdays from 9 a.m. to 1 p.m.; and Fridays from 9 a.m. to 2 p.m.
Buffer: Tuesdays, Wednesdays, and Thursdays between 7 a.m. and 8:30 a.m. and 5 p.m. and 6 p.m.
Oberlo: 10 a.m.–11 a.m. Tuesdays, Wednesdays, and Thursdays
Quintly: 7 a.m.–8 a.m., 12 p.m., 5 p.m.–6 p.m.
SMB Balance: 7 a.m.–8 a.m. and 5 p.m.–6 p.m.
Final Thoughts
LinkedIn allows internet marketers to communicate with each other and their target audience through a wealth of easily available, cutting-edge content. Simultaneously, they should be aware of what to write, not necessarily how and whether to publish.
It's logical for you or your social media marketing team to schedule your LinkedIn posts so that the best content reaches the right audience at the right time. It can be the difference between fantastic success and loss over and over again.
Because of the essence of internet commerce and marketing, social media scheduling should be taken seriously. To help meet and serve your target audience, review LinkedIn basics, your posting schedule and try to find the best time to share a post on LinkedIn.
So, what is the best time to share a post on LinkedIn for your industry? 🤨