Best way to generate leads on Linkedin for your business
Social Networks
Aug 19, 2021
To know the best way to generate leads on LinkedIn you have to come through different marketing strategies. In this blog, we will talk about how to generate leads through LinkedIn.
LinkedIn acts as a leading sales and marketing channel for many industries to introduce and promote their products. It offers endless opportunities to connect with professionals and easily reach out to prospects. Using the different LinkedIn features you can create awareness around your products and strengthen your reputation. You can position yourself as a thought leader by building up your personal and brand profile, providing high-quality content, and participating in LinkedIn communities.
On top of everything, it is an ideal platform to generate high-qualified leads. LinkedIn offers various ways to listen to and network with interested users and turn them into potential clients. Some marketers use the platform as part of their marketing while some completely focus on LinkedIn lead generation strategy to bring potential customers. To be precise, 45% of marketers acquired customers through LinkedIn.
How to generate LinkedIn leads?
1. Optimize your company page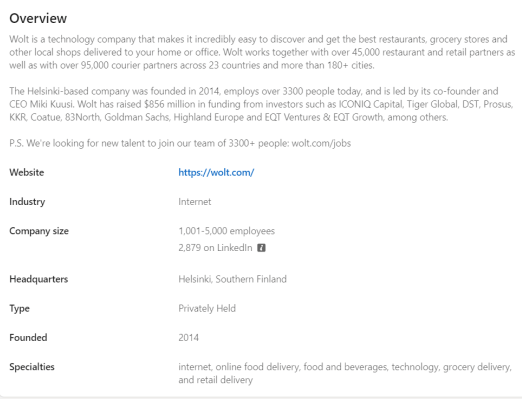 Creating a powerful company page is the starting step of LinkedIn lead generation strategy. A great company page is beyond uploading a brand logo. You need to add compelling content that attracts people to your page. Explain what your company specializes in the description section. Regularly update this part with the latest achievements like the number of sales, new services. It would be great to add your target keywords to the company description page. And, make sure you put the right CTA that matches your business.
Showcasing your locations and contact forms is a vital element of a great company page. LinkedIn allows you to claim a custom page URL, which is also good for SEO. Do not forget to add community hashtags to reach a larger audience.
2. Optimize your personal profile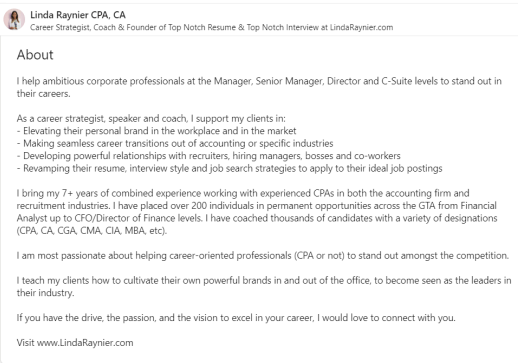 Same with your company page, you need to optimize your personal profile to look like a credible community member. Trusty employee profiles attract their connections and also strengthen the company profile. Choose a background photo that reflects your profession or vision and optimize it for screen sizes.
Write a catchy headline that features your background. About sections is the best place to tell your story, and how you started the company, achievements, and your future vision. Make sure to fill out other education, experience, skills section, accomplishment section to assess your professional background. Displaying a couple of recommendations from your seniors, mentors, or customers will boost your authenticity and secure reaching out to prospects.
Nowadays, entrepreneurs, consultants, salespeople, even juniors leverage their LinkedIn profiles to build a personal brand.
3. Post relevant content
To establish a trusty industry expert profile, you need to create relevant content that people are curious about. Leave some space for promotional posts and heavily focus on providing valuable content that serves followers' needs.
Depending on the concept, consider different types of content like photos, carousels, videos, LinkedIn articles to broaden up the topic and make it more interesting. You can run original research, expose reports, share case studies, blogs to attract attention to your solutions, and also get more website traffic. With insightful content, you will organically reach out to more like-minded people that fit your ideal customer profile. And regularly check your analytics to see what works best for you.
By constantly sharing meaningful content you get more engagement and show up on followers' feeds. For more reach and engagement, find out the best time to share a post. However, you may find it difficult to catch up with LinkedIn's busy hours. There are lots of marketing automation tools that can help with this. One of them is FS-Poster - social media scheduler. The WordPress plugin supports 14 social media networks to provide the best online experience for clients. With FS-Poster, you can auto-post an unlimited number of posts, blog images, videos, or directly share them on the company page, personal profile, or LinkedIn community groups. Try Demo to see how it works.
4. Pin a post
May "seem" less powerful in words, but wisely optimizing your pin post can turn to be the best way to generate leads on LinkedIn. How? Featuring a special post on top of your profile can intrigue visitors to engage with them. You can pin any post that can generate leads. It can be a small pitch video explaining who you are. For example, with a prospect in mind outlook, introduce yourself and explain how you can provide solutions to prospects' pain.
Or, you can link to your latest report, biggest case study to gather potential customers at the front of your sales funnel. Periodically, try different content like team photos, customer interviews, featured news, to echo what is happening to you.
5. Join LinkedIn groups
LinkedIn groups are perfect to know your audience and build up your reputation especially if you are at the beginning of LinkedIn marketing. They are great to showcase your expertise with real cases. You can share articles, videos without over-promoting them. Because most LinkedIn groups ban pushy content.
Getting involved in a group discussion can increase your network and spot prospects in pain. You can ask questions or see what members are complaining about, what they want more. As with your company page, you need to keep consistency in your group engagement. The more you engage, the more trustworthy you become.
6. Add connections
Growing your connections is the best LinkedIn lead generation method. But the key here is not to send connection requests to random people for the sake of getting prospects. It will not bring genuine followers or increase your engagements. You need to concentrate on relevant connections to organically grow and generate leads. Connecting with current customers and engaging with their community would be better in this case. If you can, ask existing clients for referrals, or connections that your product matches their needs.
Tip. Do not send standard connection messages to your potential client. Make personal approaches and give them a cue to connect with you.
7. Send message
What if I tell you that a warm approach is the best way to generate leads on LinkedIn?
If you follow the above recommendations you guarantee to get those connections on your list. Leads can view your profile, browse your company page, and accept the offer. If you cautiously made your connection list, sending them personal sales messages can be the fastest way of turning them into clients.
As a conversation starter, you can thank them for connecting and introducing the idea of your business without being pushy. Once you start to get replies, proceed the conversation with more sales-oriented data. Try to emphasize their pain and embed your unique solution into them.
8. Host event
Interacting with your community in real-time can be the best LinkedIn lead generation method. Live events are great to grab attention towards your company page and give space to stand out. Last year LinkedIn saw a 427% increase in live streams. Since LinkedIn boosts events, the chances of reaching a larger audience are more with events. You can touch lots of hot topics like digital transformation, entrepreneurship, customer support, web design, and architecture. Plus, you can announce your product updates, explain new features. These videos will be later saved on your profile where visitors can always watch them.
9. Respond to trends
With LinkedIn hashtags, you can reach an audience beyond your followers in the meantime. With the hashtags you add to the company profile, you can view and engage on trending posts from your company page. You can also search for broad and niche hashtags to discover the latest news.
10. Work with Influencer marketing
If your organic marketing strategies take too much time to convert, consider influencer marketing as the best way to generate leads on LinkedIn. Influencers have key decision-makers in their audience list who dedicatedly engage with their posts. What these influencers say creates buzz around them. Influencer marketing helps to expand your audience and get great results faster. Before connecting with influencers identify your audience, your unique value proposition, and your campaign objectives. Once you reach out to influencers, you have the opportunity to introduce your brand and promote products to more interested people.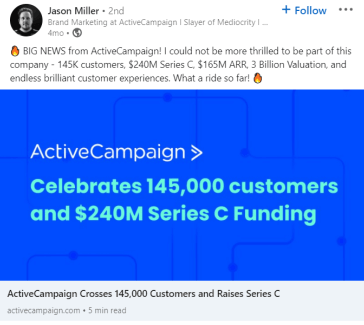 You can initiate employee advocacy to boost your brand reputation. Compared to your page, employees are more successful to authentically expose your company culture and bring more leads. To make this efficient you can set KPIs and establish guidelines for employees.
How to generate leads through LinkedIn ads?
Targeting
Linkedin is the second most popular platform for paid B2B marketing after Facebook. It has various targeting options to bring interested users towards your content. One of them is to retarget your website visitors based on the page or content they interacted with. With the Matched Audiences feature, you can retarget your existing prospects by their contact information. LinkedIn will match profiles with the given company names, email addresses to target them.
You can also create a lookalike audience by extracting data from website visitors, matched audiences to find fresh leads.
Lead forms
You can run a lead generation campaign with LinkedIn's Lead forms. This feature enables you to collect users' contact data who are interested in getting your content. You can link your home page, lead magnet, power blogs, original research to collect them. Just pick the Lead generation objective when creating a campaign.
Sponsored posts
Spreading your existing content can be part of your LinkedIn lead generation strategy. If you find it difficult to identify what type of content users may like, use your ready posts. You can promote your most liked, engaged, or clicked posts among your target audience.
Wrap up
By knowing the best way to generate leads on LinkedIn you can increase the number of high-qualified leads and reduce the sales velocity. Strategically apply above mentioned tips to reveal how to generate leads on LinkedIn.