How to Use LinkedIn for Sales Prospecting? | Tips to Apply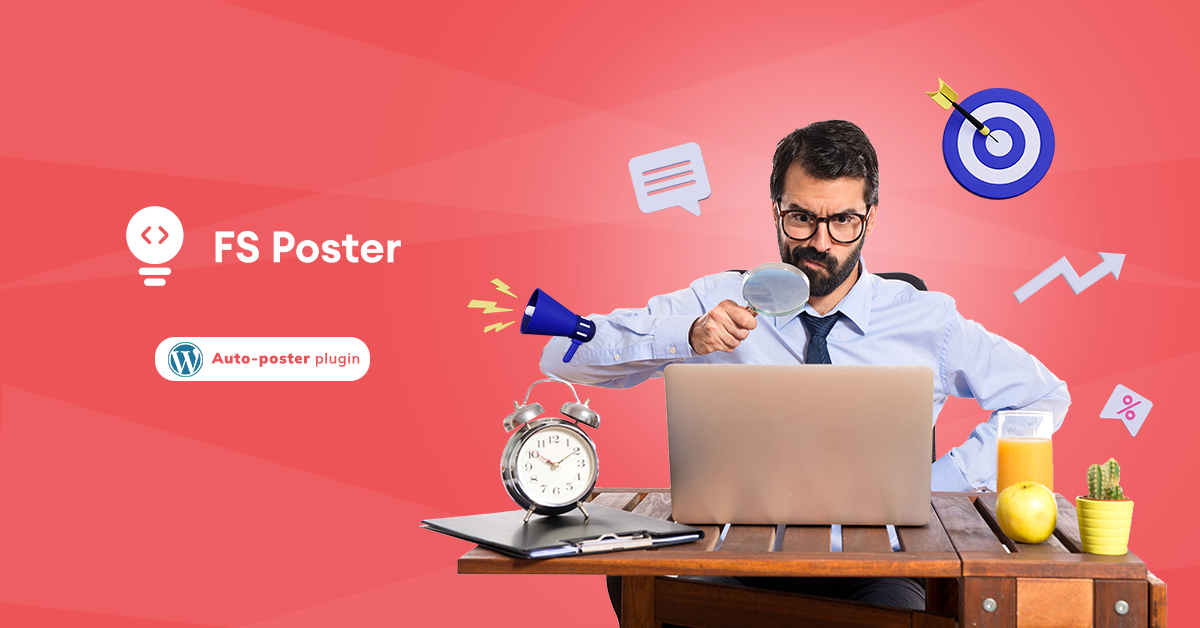 Social Networks
Nov 05, 2021
Knowing how to use LinkedIn for sales prospecting will help to build trusted relations with customers and guarantee self-maintaining revenue.
Recap on sales prospecting, it is the process of reaching out to leads for creating sales opportunities. Previously done through cold callings, now sales prospecting is shifted to cold prospecting where sales reps or executives in small teams approach prospective clients with business offers. Since people consume content online and make their decision online, social media and emails took over the role of phone calls and provide better results.
As a business platform, LinkedIn remains the strongest choice for lead generation and prospecting.
How to use LinkedIn for sales prospecting?
1. Build your personal brand
Despite sales and marketing activities being run on enterprise-level you need to engage with activities on a personal level. In fact, most of the LinkedIn sales prospecting tips cover personal commitment rather than company promotions.
Optimizing your profile is the first step of learning how to use LinkedIn for prospecting. A polished user profile implies a strong personal brand. Whether you are a blogger, startup owner, or sales rep, this can turn your profile into a sales vendor. And it needs to be constantly updated to create a fully complete salesperson profile.
Remember, your profile info should deliver an "I can do this for you" vibe to prospects. Turn your creative gears on to write a captivating Headline that resonates with your role. Include your sales pitch in the Summary section. Authentically describe what brought you to this position. Do not structure a task-based summary while using LinkedIn for sales prospecting.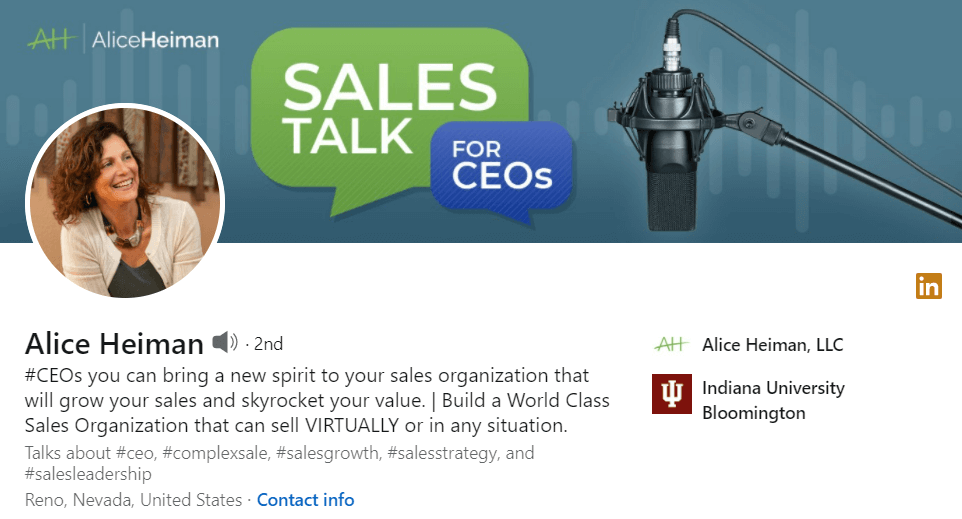 Featured media covers up our profile optimization advice on how to use LinkedIn for sales prospecting. Use this section to showcase your product demo videos, brand presentations, featured articles about your company or product. If you are an influencer, share your brand campaigns, articles that give you recognition.
2. Share insights
Providing more information before approaching prospects increases the chances of getting positive responses. According to LinkedIn, 62% of B2B customers respond to salespeople that share insights related to the buyer. So, lead your profile with impactful information to proceed on understanding how to use LinkedIn for prospecting.
Regularly publish interesting and original content that meets customer expectations. If you find it difficult to create worthy content, think about the questions that prospects frequently ask. Create non-commercial content around those questions while mentioning the benefits of your solutions. People buy benefits, not products.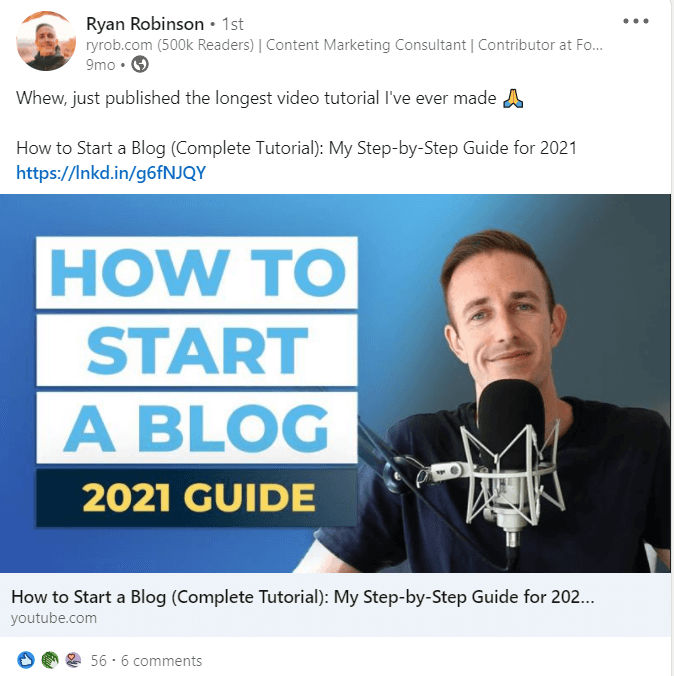 The timing of your LinkedIn posts is also important here. Although LinkedIn's algorithm brings engaged posts to users' feeds even days later, you get the highest engagement within the first hours. Find out the best time to share your post to get the highest engagement and reach the right people.
A great social media scheduler will arm you to keep consistency on your social sharing. Using FS Poster you can schedule or auto-post unlimited posts to your personal or company profile, community groups. It allows you to keep your profile fresh while you focus on other crucial aspects of the business. You can try Demo to learn how it works.
Additionally, share your connections' or prospects' content that you find interesting and related.
3. Sync with CRM
You might encounter warm prospects that do not immediately turn into leads. If you do not keep them under control sooner or later those prospects will shy away from your brand. Management of built relations
Manually keeping track of various lists is not what smart entrepreneurs are supposed to do. Instead, you can add their data to your internal CRM to coordinate all customer bases from one account. Those prospects can later be used for targeted LinkedIn ads or other campaigns.
To sync CRM with LinkedIn Sales Navigator you need to upgrade to a Premium account. A paid account provides additional enhancements for lead generation, nurturing relations, and LinkedIn marketing. You can also use an email extractor and export their contact details to CRM.
4. Utilize endorsements
A little trick here to even elevate your community skills is to utilize endorsements. Give a shout-out to people you really appreciate, be it your team, mentors, investors, this will show your profile to people beyond your imagination. This way you do not only reach prospects, indirectly make them reach out to you.

Do it on a reciprocal basis. Approach people that you have relations or established value before you jump into the endorsement part. Kindly request endorsements from people that you worked with or had business affairs with before.
5. Always be connecting
As you would tell, an important part of using LinkedIn for sales prospecting is enlarging your network. Completing preliminary steps gives a strong ground to make a great first impression when talking to prospects.
Networking has always been a game-changer for the success of any businessperson. But, with the rise of social media, it gained tremendous importance between all levels of working groups.
Through growing your network and staying engaged in those communities, you are getting closer to answering how to use LinkedIn for sales prospecting. But in order to connect with new prospects, you need to know
How to find prospects on LinkedIn?
1. Use LinkedIn search
Even without using a premium account, you can discover many ways to know how to find prospects on LinkedIn. LinkedIn has a sophisticated search panel that most people forget to use. By using advanced filters, you can narrow down your research and find more like-minded people within seconds.
When you search for a specific job title and pick people, it narrows down the opportunities by:
Connections (1st, 2nd, 3rd)
Number of connections
Locations
Past or current companies
Industry
2. Join communities
Joining groups and communities are highly effective while using LinkedIn for sales prospecting. Conduct research of what groups your customers and prospects gathered in. Make a list of these groups by their member size, engagement level. Then pick 2 or 3 groups that you will dedicatedly share content and engage with members.
But joining an active group is a job in itself. Most credible groups have tight policies and procedures you have to confirm prior to entering. They work much like Reddit or Quora where you are trying to build reputation and relations with members through authenticity. And when the time comes you will be the choice of community to provide value.
With the value giving method, how to use LinkedIn for prospecting research shifts from cold prospecting to warm prospecting.
3. Check for "People Also Viewed"
How to find prospects on LinkedIn beneath the appearance? Well, LinkedIn has a People Also Viewed feature that displays a list of profiles based on different categories such as profiles that people also viewed, job titles, company employees.
According to your search queries, you can come up with a list of people identical to your target prospects or lookalike audience.
4. Consider your competitors' network
If you newly joined the platform or have made your sales prospecting strategy yet, you may refer to competitors to get insights about how to find prospects on LinkedIn.
As LinkedIn's network is searchable you can find the customers and prospects your competitors have connected. This way you can prepare a precise pitch for ready customers to switch to your products.
5. But work Smart not hard
Be mindful of whom you are connecting with when using LinkedIn for sales prospecting. If you randomly send invitations to all business people you find attractive, it will ruin the later rounds of lead generation. In the best case, uninterested users will not open your emails. But they can report your quests as spam, send unpleasant replies, thus causing a bad brand reputation in the end.
After connecting to the right people, you need to keep track of those leads. Always follow up with prospects that you made inroads into sales offers. There happen to be cases where even if prospects seem warm about offers and ready to buy, they drop the deal at the last minute. Most salespeople were trained to prioritize a single prospect or lead at each target group. Research shows that this strategy does not respond to the current state of B2B sales. To minimize the risk of the deal drops and close more deals, you have to prioritize multiple prospects from each target group.
Bottom line
When used correctly, LinkedIn is a goldmine for prospect outreach and building relations. But it can be daunting if you are new or do not know how to start. We gave you actionable recommendations to learn how to use LinkedIn for sales prospecting. Since everyone has a limited time to focus on customer outreach, it is better to incorporate LinkedIn sales prospecting into your overall sales and marketing pipeline. One last step is to ensure that your efforts on LinkedIn are planned and measured.