LinkedIn Ads Tips and Tricks to Succeed in 2023
Social Networks
Feb 07, 2022
Updated at: Dec 26, 2022
Whether you want to gather qualified leads or build lasting relations with professionals, well-prepared LinkedIn ads tips and tricks can help to create effective ads.
As the largest professional platform, LinkedIn provides advertising services for over 55 million listed businesses to grow their networks and expand their business operations. Knowing the nitty-gritty details of LinkedIn ads before going into making them will help to create the best results.
Without further due, let's jump into the top
6 LinkedIn ads tips and tricks to run effective campaigns
1. Choose the right objective
Identifying campaign goals comes at the top of the LinkedIn ads tips and tricks we would give to any business. It is important that you set goals before landing on the ad platform. The nature of your goal depends on the type of achievement you yearn for. Is it growing the audience, selling particle products, or gathering prospects?
Knowing your objective also helps to determine the type of content you will create and the ad format that we will broadly cover later on. To ease the work of businesses, LinkedIn uses objective-based advertising, allowing users to get through all three stages of the sales funnel, from awareness to conversion.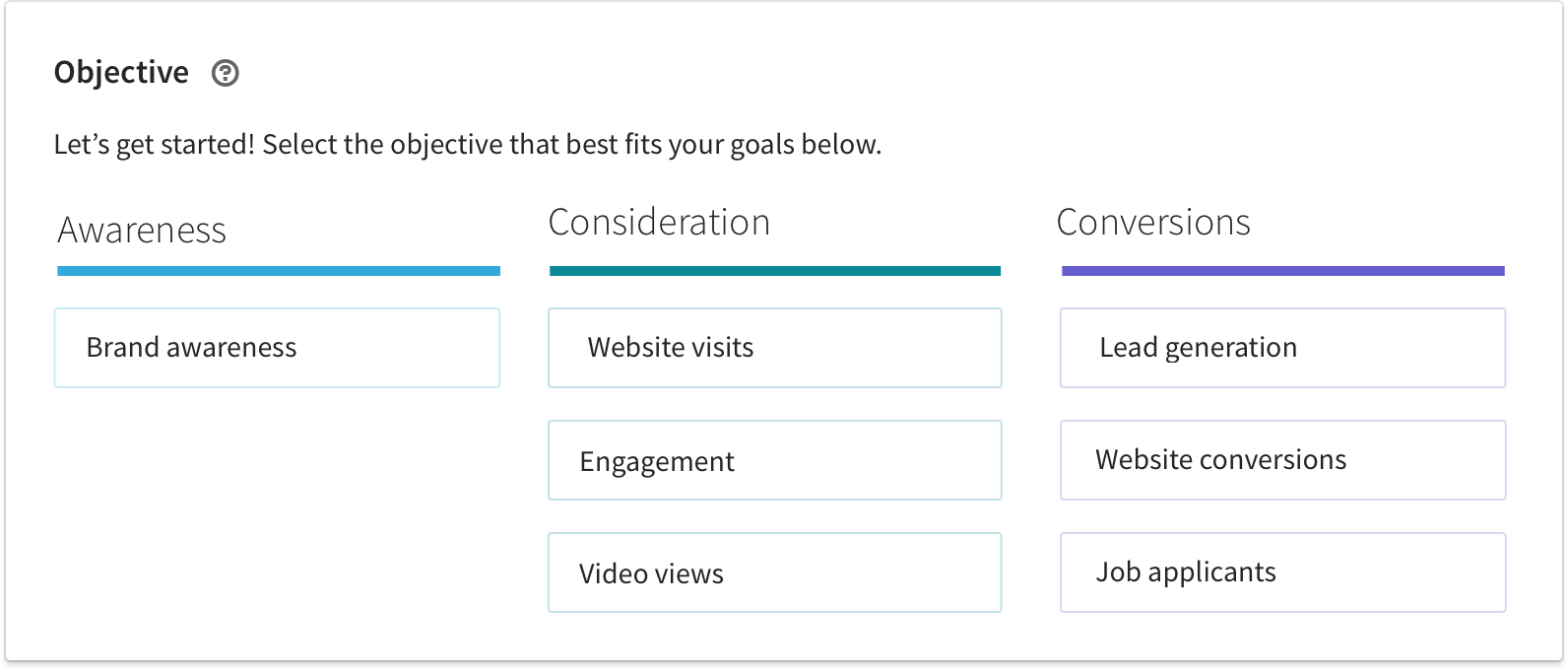 On LinkedIn, there are three main objectives you can pick from:
Awareness
If you want to bring more eyeballs around your sponsored content, this is the one you can try. Through these campaigns, you can grow followers, increase views
Consideration
Coming in the middle of the funnel, consideration ads help to target users that are somewhat familiar with your brand. These ads work when you want to drive website traffic or a landing page or encourage users to engage with your sponsored content.
Conversion
But, if you want to hold more precise results in your hands, we suggest conversion-related LinkedIn ad tips for you. You can inspire users to take further action on your website.
Moreover, you can spread your job openings with a sponsored post. These ads will help to reach out to people that you can target in your later campaigns.
If you want to easily generate leads, Lead gen forms are specific LinkedIn ad tips we recommend. They are pre-filled forms with the accurate profile data of users who submitted the forms.
2. Create personalized ads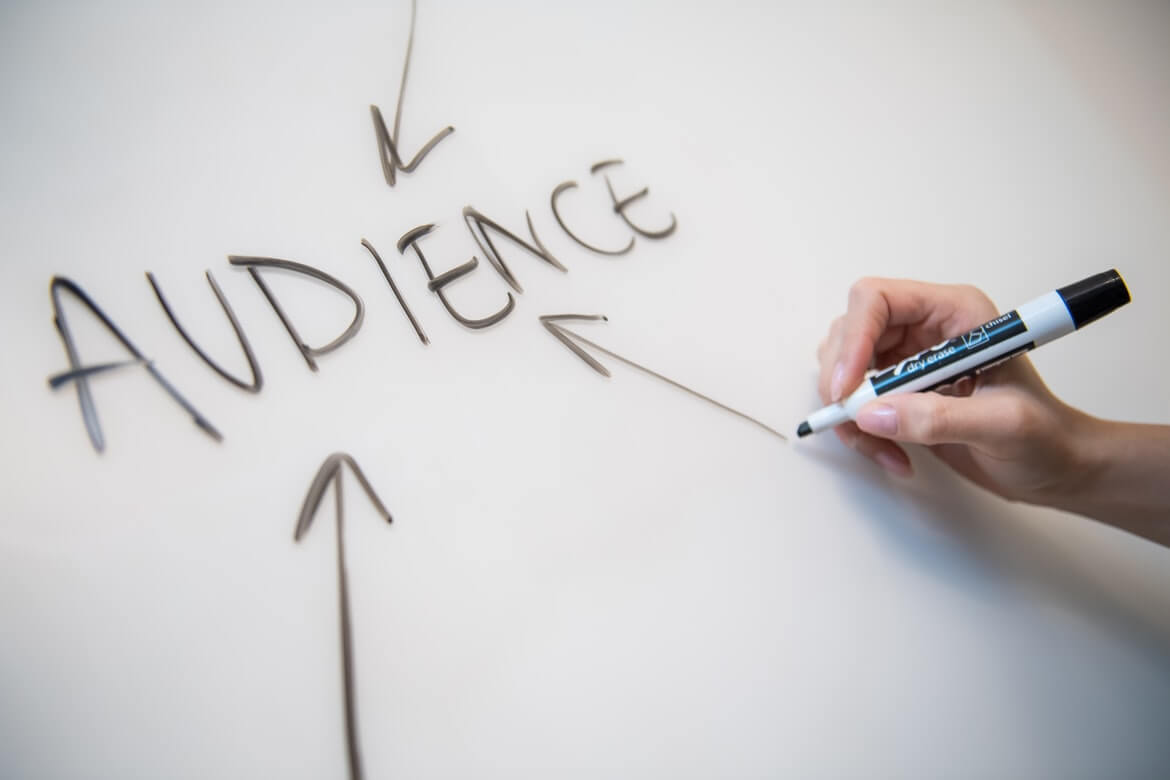 Finding the right audience plays a huge part in the tips for LinkedIn ads. Because you must know who you are trying to reach. Based on the audience, you create your content and decide on the ad format. Thankfully, LinkedIn offers a large variety of audience parameters:
Location of users
Audience attributes: company category, company connections, company industry, company name, company revenue, company size
Demographics like their age or gender
Education - degrees, the field of study, member school,
Job experience - job title, member skill, seniority level, years of experience
Matched audience: uploading a list, visiting your website, opening or submitting a Lead Gen form, engaging with your LinkedIn page, lookalike, engaging with your LinkedIn event
Interests of users - groups, mentioned cared areas
These are the main audience groups that you can choose to target people. Crucial note here, each user has their own reasons for being familiar with your brand. Personalization is among the most important targeting tips for LinkedIn ads. By creating personalized ads, you reach out to people that share the same interest as yours. In this way, you can increase your engagement rate and get people involved in your business.
Other targeting LinkedIn ads tips concern content curation. Even a hyper-specified targeting group can be insufficient if you deliver the same ad copy for all groups. Imagine you own a human resources software company where products appeal to different industries like software developers, law consulting firms, and medical institutions. But, these industries may have distinct requirements like the security of data, integration channels with other software programs, payroll accounting, and many more. When your ad copy speaks directly to the needs of the target, you master the art of LinkedIn ads.
3. Complement the ad's objective with the right ad format
Our LinkedIn ads tips and tricks about ad format are to match them with your campaign purpose. To meet your ad objectives, LinkedIn differentiated 10 ad formats. Also, note that these ad types depend on the type of content you deliver.
Linkedin text ads are intuitive ad formats that can be seen in square, horizontal, tall, or long forms depending upon the user's device. They pop up in the right column of the desktop only in written text form.
Sponsored ads are much like organic posts appearing on the homepage feed of the target audience. These ads work much like boosted Facebook or Pinterest ads. You just choose which audience you would like that post to reach. LinkedIn puts a promoted tagline and a Learn More button to distinguish those posts from the organic ones.
Our priority LinkedIn ads tips here are to bring your best-performing LinkedIn posts or evergreen content that always get attention from users forward.
Single-image ads are the most common ads that we see on LinkedIn. Basically, they feature high-quality images with some small text on them. This format works best if combined with the sponsored content format. As said before, you can feature your industry research or most engaged blog posts to boost their reach.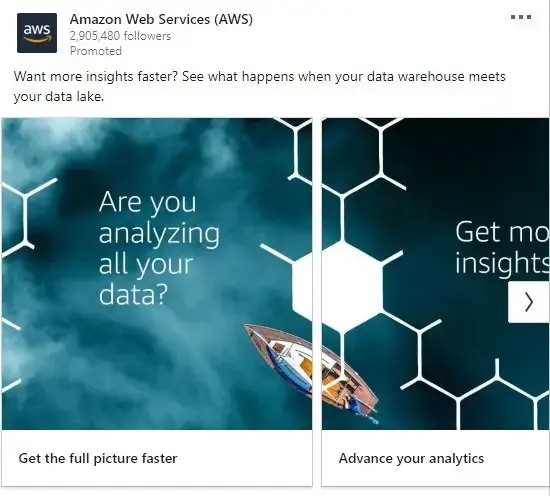 While Carousel ads are forms of Sponsored content that feature swipeable series of content, you can tell your brand story, showcase offers \ products, and share customer testimonials. The key LinkedIn ads tips and tricks for running successful carousel campaigns are to prepare enticing visuals and strong text to keep readers swiping till the last slide.
LinkedIn gives access to impressions and clicks for each slide, helping advertisers to find the best way to tell their brand story.
Video ads are great for increasing engagement and encouraging users to interact with your content. Spotlight ad is another type of sponsored ad you can run to increase conversions. When a user clicks on a spotlight ad, you direct them to a landing page or homepage of your website.
But, if you want to increase the number of leads immediately, proper tips for LinkedIn ads are to run message ads. This is a powerful tool for B2Bs, who actively engage with prospects on the platform. Unlike other LinkedIn ads, they develop a personal touch when connecting with the target audience.
Additionally, LinkedIn has follower and job applicant ads that you can run to drive more followers around your brand.
4. Make sure your ads look professional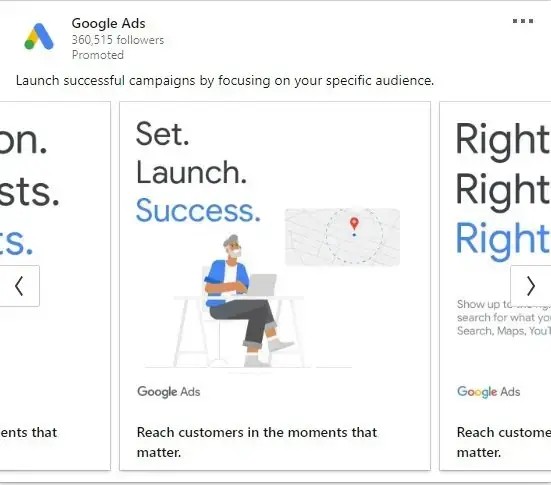 When you run an ad campaign to reach like-minded people, either prospects or colleagues, you need to look professional and positively reflect your brand image.
Our top LinkedIn tips and tricks are to check out ad copy for spelling and grammar errors. After that, make sure that you deliver a clear message that will move your place in the readers' minds. Use actionable headlines that fit the context of the ad and make readers interested. Yet, keep them short and sweet.
About visuals, they need to look authentic with the nature of the information you provide. A weak visual can ruin the whole campaign. Try to avoid lighter background colors that will make visuals blend with the feed. Infographics or GIFs are more likely to get higher impressions.
Especially with conversion-based campaigns, do not forget to finish them with a catchy CTA.
When it comes to the appearance of paid posts, the platform has its own tips for Linkedin ads:
Keep ad titles under 150 characters
Add descriptive copy under 70 characters; copies that exceed 100 characters can be truncated on desktop
Instead of thumbnails, embed large images the size of 1200 x 627. In practice, ads with large images generate a 38% more click-through rate (CTR).
Add a clear CTA so that audience knows how to respond to the content
5. Run a video ad
There is something special about videos that make them achieve higher results. By commanding the audience's attention with sight, sound, and motion, they generate higher brand consideration and lead generation. Unlike native video posts, LinkedIn video ads can last up to 30 minutes, where you can deliver larger information with specific insights.
There are lots of ways you can try video ads. First, you can showcase your product demo or unbox physical products. Every day business professionals come to LinkedIn to search for new products or better offers.
Research done by Digivizer found that product demos drive the highest video completion, engagement, and CTR rates. Their effective Linkedin ads tips suggest including offers, promotions, or deals to get a higher completion rate.
Additional LinkedIn ads tips and tricks are about using compelling thumbnails and video texts that lock users to the screen. Although audio is an important component of the video, the majority of LinkedIn video ads are watched sound off. Considering that uploaded videos are automatically opened in the feed, visually communicating your key messages will definitely improve your results.
Seems like LinkedIn positively responds to animated videos. Ads with motion graphics have more impressions and 3% more CTR than video ads.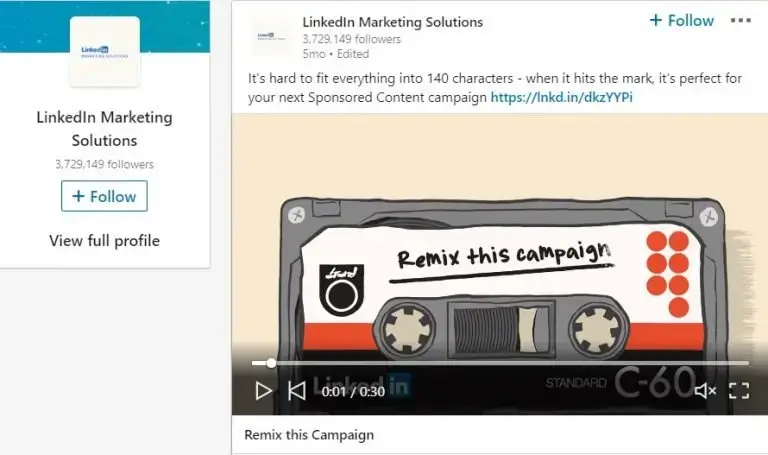 6. Test your ads
You may be satisfied with the results of the current campaign until you perform the next best one. Testing provides an excellent opportunity to try different ad formats, content types, and audience groups to find out the optimum way to present your campaigns.
Through A\B testing, you can compare multiple messages or ad creatives to find out which one resonates with your target audience. You can also play with your audience parameters too. Just duplicate campaigns and slightly change the criteria to see which group is more sympathetic to your ads.
One of the LinkedIn ads tips that we suggest about ad creatives is to alter ad text lines or visual elements to the same audience and see which one generates higher leads, impressions, or engagements. If you launch a video ad, try animated, human-centered, or word-focused videos over time to see how your audience responds to them.
Testing different targeting combinations and ad creatives ensure that you release the most effective version of your ad.