The importance of storytelling in marketing to boost customer engagement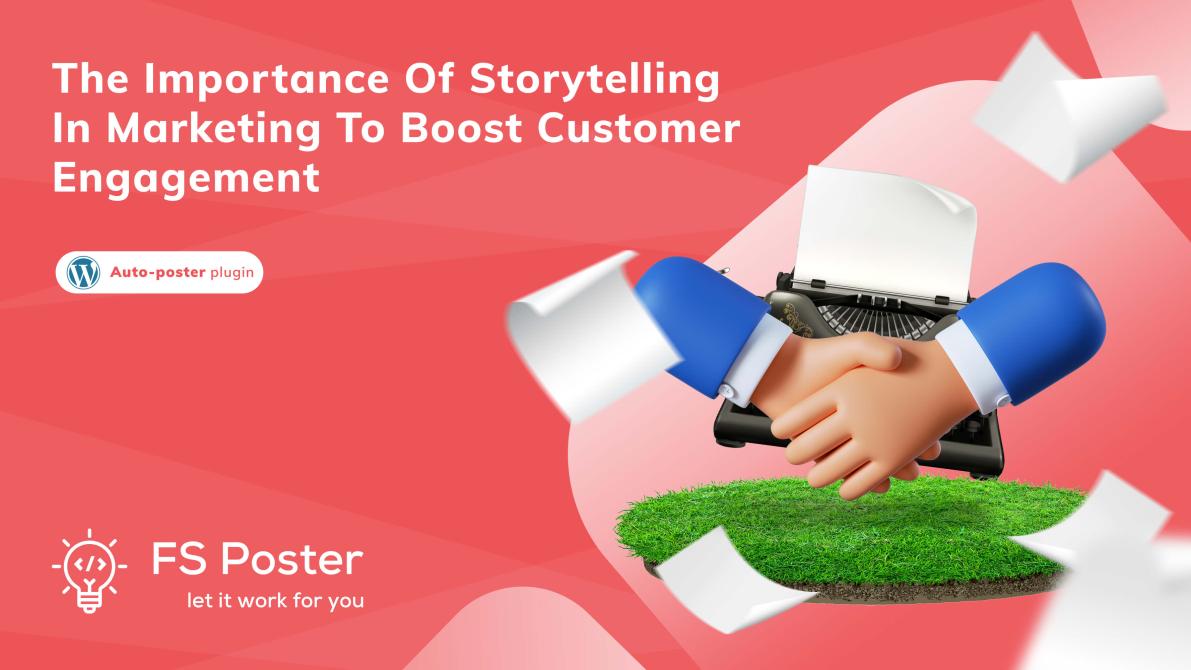 Social Networks
Jul 17, 2021
Storytelling has a direct impact on conversions and ROI. The study done by Headstream shows that 55% percent of surveyors are likely to purchase from a brand if they are influenced by the story behind it. It enables marketers to organically spread their message and connect with customers.
The importance of storytelling is that it lays down its roots in pure reality. Instead of regular advertising practices, it focuses on commonly shared values between the brand and its customers.
The importance of storytelling in marketing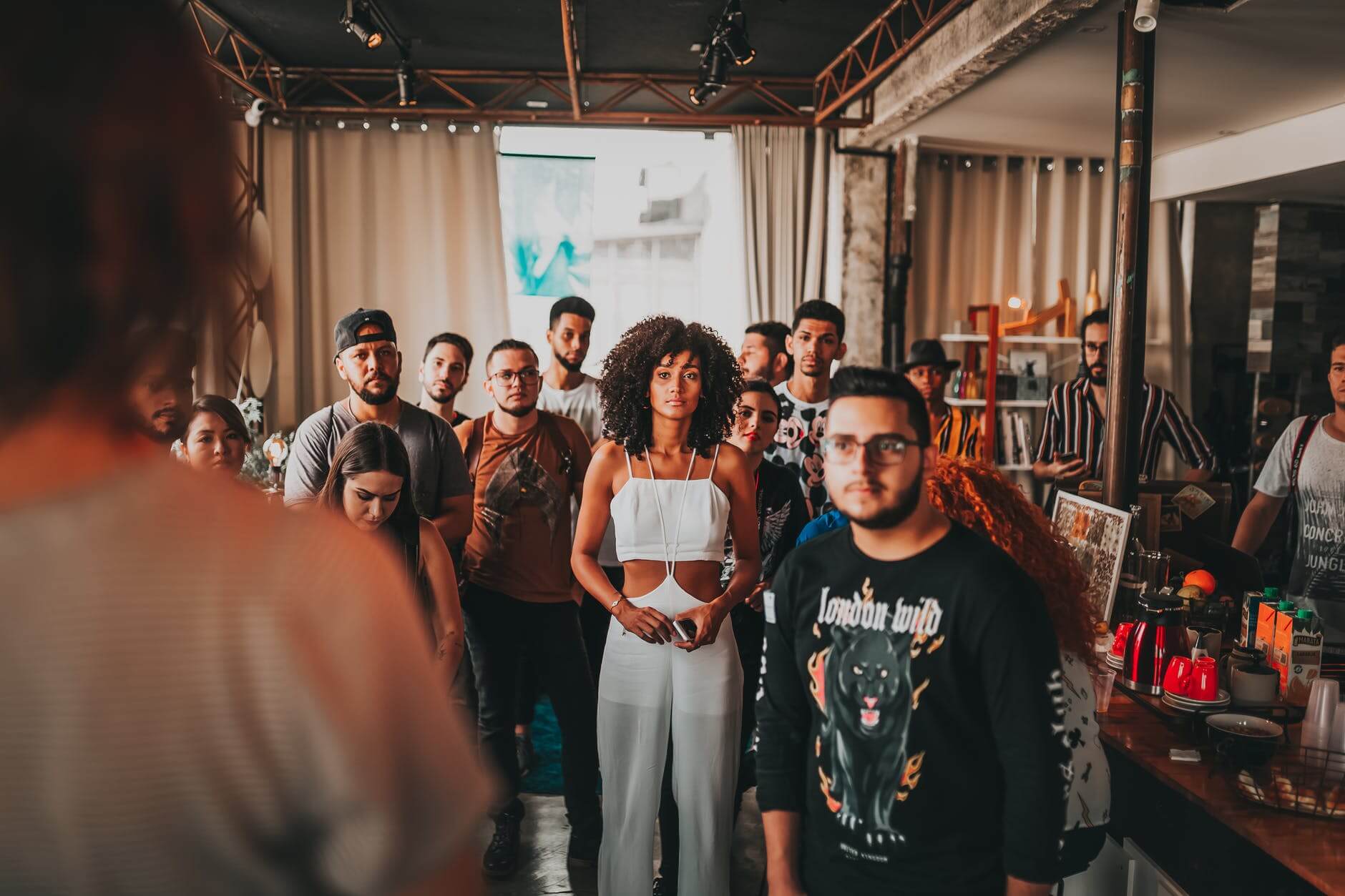 We humans have different reactions to stories and plain statistics. Though digits are a captivating method of grabbing the audience's attention, narratives add emotions and build links to the story. It helps brands to build deeper relations with customers. By communicating with customers through meaningful stories, your brand position ascends into an unattainable shelf.
Importance of storytelling in marketing is hidden in its learning opportunity. It is a powerful technique to comprehend the market conditions your brand is surrounded by. You do not always present a single brand story to the audience. If you are devoted to storytelling as your long-way marketing strategy it will take more than just sharing a story. To tell a story you need to observe facts, get to know customers, scrutinize your brand path, and transmit those research into memorable stories.
As with other marketing strategies, you will practice different storytelling elements, individual plots, characters, and various occasions to make distinguishing stories. And then, analyze how those stories are received by the audience, their influence on the market, eventually relation with ROI.
Plus to being a content marketing strategy to engage with consumers or potential customers, storytelling is a powerful tool to maintain brand awareness out of the market. Though the target audience is the preliminary group you target, you can reach out-of-market users via successful storytelling practice. What it helps is to disseminate to a broader audience and maintain higher brand awareness.
What makes powerful storytelling in marketing?
Great stories have fundamental elements that stick with the audience till the end. Think of them as raw materials that need to be collected, molded, assembled, and packaged into the right boxes.
1. Character
In marketing literature, it is controversial whom to put as the main character or hero of your story. The hero can be either your brand or your customer. In case you pick the brand as the character of your brand, you need to introduce it in a differentiated and relevant way to the chosen audience. Brand storytelling requires a solid foundation to start the story. The hero brand has goals, core values that connect with audience interests.
Perhaps, the most heart-touching hero brand campaign launched by the diaper producer Huggies. In 2015, they launched a scientific campaign "No baby unhugged" to promote the benefits of skin-to-skin contact for babies' immune system, brain development. Starting from its motto "Huggies believes in the power of hugs" the brand went against conventional advertising and proved power of storytelling in marketing.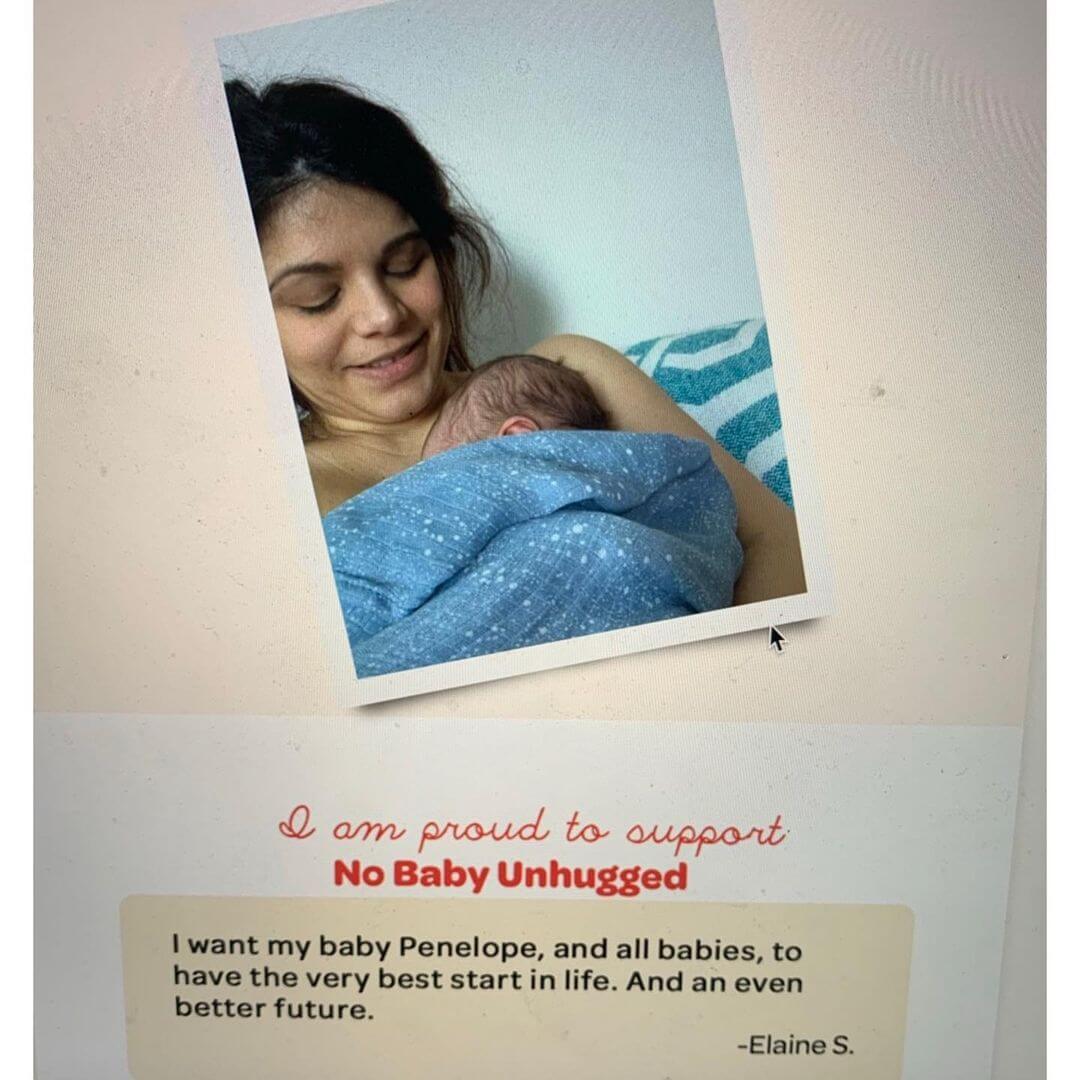 If you choose to appoint the customer as your main character, make it through the challenges they face. Highlight their needs and exemplify what you offer to meet those needs.
2. Emotions
Not all decisions are made rationally. Although we accept ourselves as rational creatures who are capable of making thoughtful decisions, we unconsciously use our emotional responses to make purchase decisions.
You may not have outstanding features considering the number of service providers, price differentiation. The emotions that are imposed on an audience are what really drive a sale. They regenerate the power of storytelling in marketing. Successful storytelling triggers emotions to create a connection and make it relatable to the subject.
So, you need to define what your audience will love apart from the features or the price. The closing company H&M developed a social media campaign "She is a lady" to destroy the stereotypes of being an elegant lady. The commercial was meant to embrace diversity.
To implement emotional branding into storytelling you need to maintain a consistent brand voice. Without that, you will face difficulties in building lasting relations.
3. Conflict
No story is powerful unless it includes a contradiction. The fight is the law of the jungle. The fight you have gone through is what turns a soldier into a warrior. Every hero, every success story has its own conflicts in it.
People tend to have empathy over struggles rather than pure success stories. Fight across the road, shows the dedication it took to come to the place you are in now. As it says in the song "...Fifty percent pain, Hundred percent reason to remember the name". But, whenever you put the conflict in your story, you should define the goal or motivation to overcome the struggle.
It does not have to be just your fight. You can dictate the pain your customers are coming through and inject your solution as a cure. This will bond the hearts of listers to your values.
4. Resonance
The goal of storytelling is to make it memorable for the consumers. And the way to make the story resonate is to provide useful content. It is when your core values or beliefs serve customer needs when your solution resolves their struggles.
A big part of creating content that resonates with customers is to know them. You may need to get out of the digital world to know customers, observe their behavior to understand them to create persuasive content. Learn their demographics, psychographics
The communication platform Slack positions itself over emails. It offers channels that help to get rid of switching multiple email lists and keep teams on the same page. For its clients, it replaces mail overload to a great extent and ensures productivity with separate project channels.
How to utilize the power of storytelling in marketing?
Once you understand importance of storytelling in marketing and know its key elements, you need to take action. Below we list the practical steps to run storytelling marketing.
1. Be authentic
Not all great stories need to be told. You may have a jaw-dropping story about founders, employee management. But, as long as it is not aligned with your brand mission or values it will not contribute to customer engagement.
2. Use valid marketing tools
While storytelling is the art of words, it still requires marketing tools to some extent. The tools provide data about what are the interests of audiences, what captivates their attention, how they react to the past storytelling practices. Based on the findings you will curate your storytelling content and present it most fittingly.
Using the right tools for social media management increases the importance of storytelling in marketing. Social listening tools help to gather customer talks through chosen keywords. With the help of analytics tools, you can track the performance of shared content and use results as a guide for future content creation.
When you define what story to share, you need to cache those ideas, ready content in a reliable store. Creating a content calendar will help to keep content and match messages for each platform. If you have a bulk of content to be shared, it will be a daunting job to manually publish every post. This is when social media schedulers become handy.
FS-Poster is a social media auto poster and scheduler made for marketers. Integration with 14 social networks allows to schedule an unlimited amount of content to social media profiles, pages, groups, or communities. The scheduler tool has customized features that help to personalize messages across platforms, audiences. You can view the scheduled posts through the calendar, see the stats of shared posts and their comparison. Check the Demo to get more insights into the functionality of the auto poster.
4. Revive your stories with visual content
Stories kept verbal are just fiction stored in mind. They need to be assessed with compelling visual contexts. When people receive information paired with relative visualization they start to build empathy.
It can be an infographic, explanatory video, or plain photo that glues the audience's eyes to hear the rest of the story.
5. Leverage employee advocacy
The power of storytelling in marketing is that it can be conveyed by any stakeholder. In case you have a tight budget, you can leverage the power of your employees in storytelling. Staff storytelling is effective in customer engagement as it comes from a human perspective rather than brand orientation. Let your employees share their views of your brand. When customers find mutual interest with brand staff, they are more likely to stick to your brand.
The technology brand Dell encouraged their employees to find and share valuable content beyond Dell accounts. The staff was trained to provide informative and helpful content that will be relevant for clients and themselves. The successful program drove thousands of clicks to the brand website.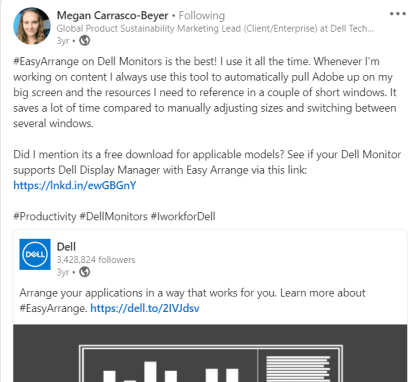 5. Execute User-generated content (UGC)
Who has a true brand experience more than your consumer? User-generated content accentuates customer experience and direct relations with you. Contact loyal customers to share demonstrative testimonials with the public. The most common way of running UGC is social media contests or hashtag campaigns.
The art supplies retailer Pegasus run a creative art contest among its target audience. The contestants were asked to submit their portfolios plus a portrait. In return, the winners will receive a voucher for the website and their work will be featured as the artwork of the month.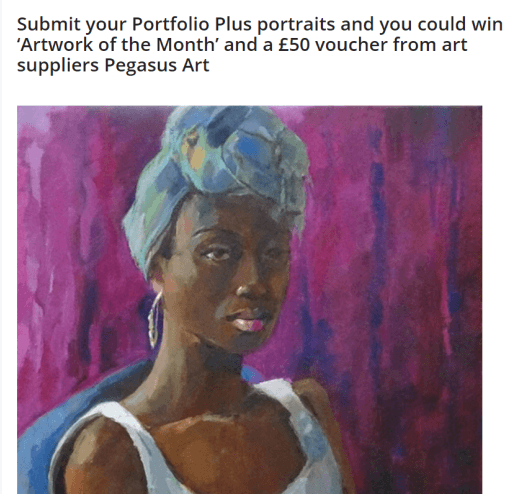 Or, if you can afford it, give it a try to influencer marketing. Influencers are more powerful in building brand awareness and running converting campaigns. Let them share their creative stories over your brand.
What are you going to put in a story?
The power of storytelling is that it compels customers to pursue their favorite brands. Well-narrated stories resonate with the customer's values and build emotional connections. Marketers squeeze the importance of storytelling in marketing to maintain long-lasting relations with customers and raise sales. We'd like to hear your stories. Share them in the comment below.
Also read: