10 Powerful Ways to Generate Traffic, Leads, and Sales from Social Media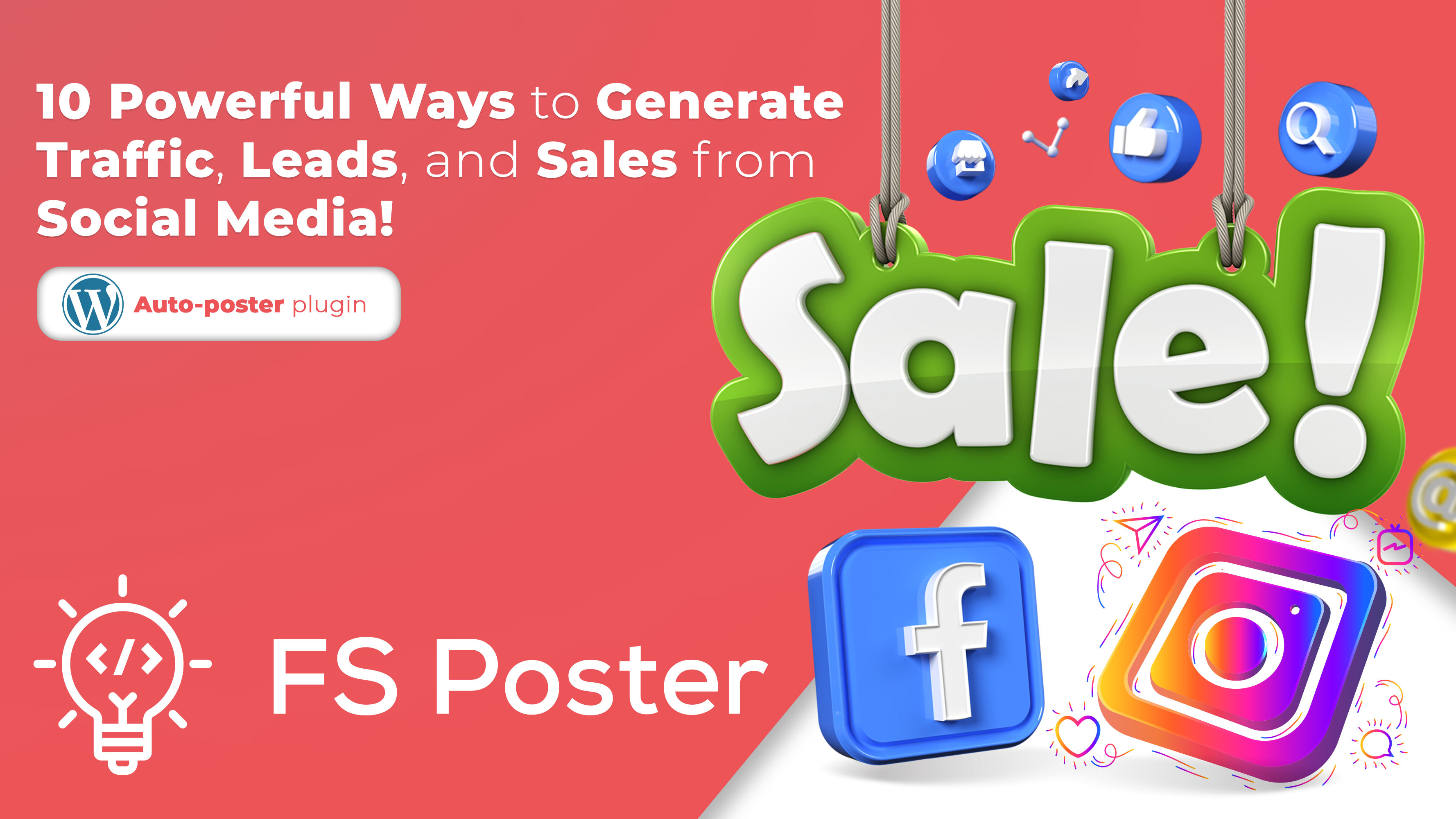 Social Networks
Feb 26, 2021
Social media may not be the first thing that hits your mind when generating leads, but it should be. Social networking affects the marketing of product leads and branding, helping firms to reach a larger audience at a reduced cost, providing more significant ROI.
Using lead generation techniques and advice for social media are expected to produce improved outcomes in the pipeline, from creating market recognition to increasing sales conversions. As a central part of their decision-making process, 75% of B2B purchasers and 84% of C-level managers integrate social media.
Social listening is about watching the brand's social networks for user input or explicit mentions of particular subjects. It helps to create a relationship at various levels of social contact with prospects and clients. Most significantly, for advocates and followers, it makes sense of community.
So how can you help your business using social media? To start with, you can drive traffic to your website.
There are a variety of tactics for social media to boost online purchases. You're sure to hit thousands, if not millions, of people with a few well-placed messages. Social is more significant than ever.
It's still a lot cheaper than investing in offline advertising to conduct a social media promotion. Just a Google Ad will add up, and it takes just a little bit of the time to pull off social media updates.
If you are wondering how can you generate traffic, leads, and sales from social media here are our list:
10 Ways to Generate Traffic, Leads, and Sales from Social Media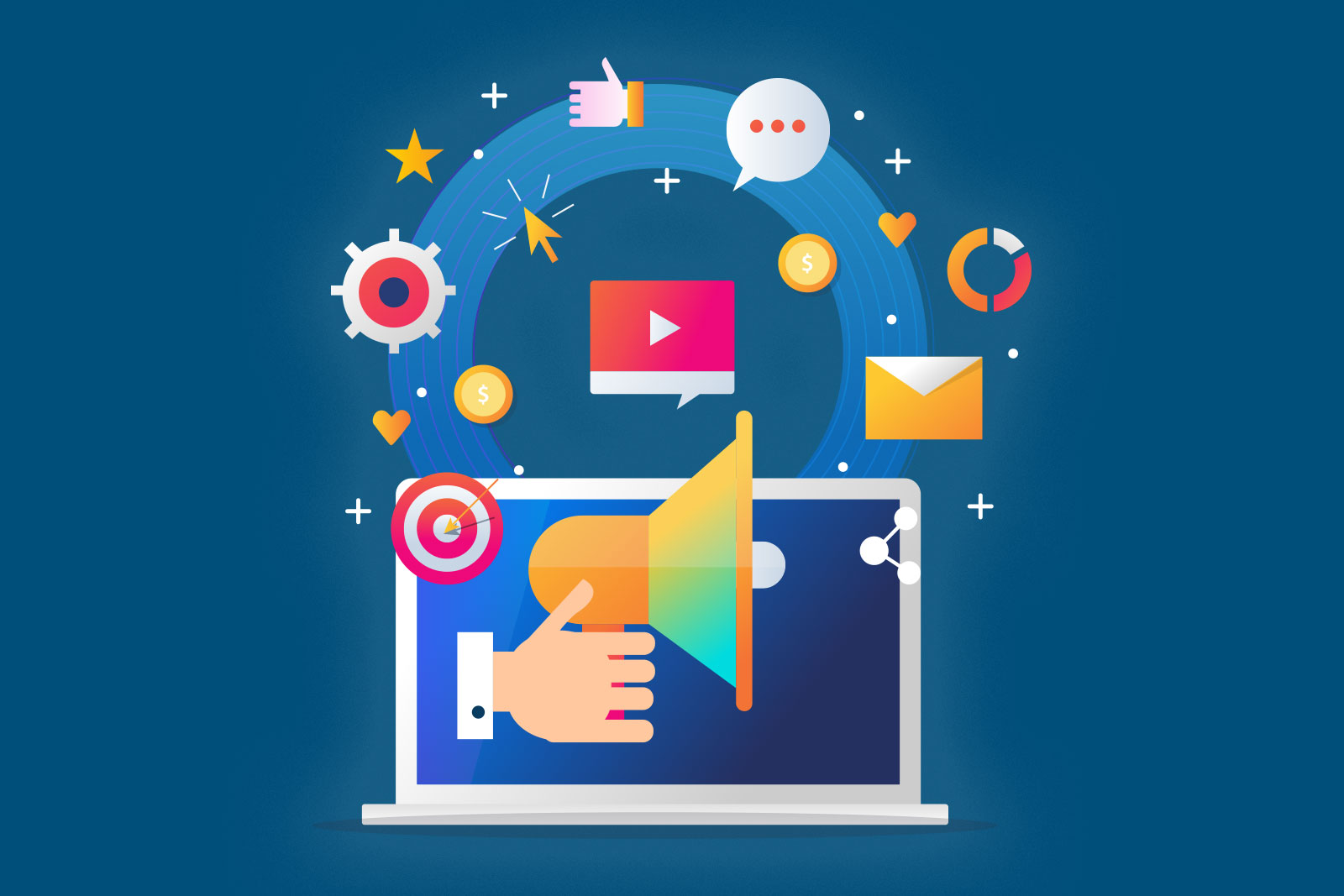 Video marketing for social media is one of the latest developments that corporations are responding to. According to a survey, sixty percent of brands currently use video on social networks.
The social video refers to a video posted on social media platforms that are created & posted. These videos can be updates, stories, profile videos on social posts. You can make one or several small snippets for your company that act as brand-building tools and share across various platforms over time.
Here are the critical steps to creating a successful video marketing strategy for social media:
Define our content marketing targets- You need to set specific goals on what you want your videos to achieve.
Decide your platform- Choosing Snapchat from extensive networks such as Facebook, Instagram and Snapchat can be a perfect way to begin video marketing.
Choosing video types- There are various types of videos and their advantages, such as a product demo, about us, how to, event videos, etc. You can choose what your company needs.
Plan the creation of content- Having a successful content plan saves time and resources. A detailed review of elements that make a video complete should be included.
Social media influencer marketing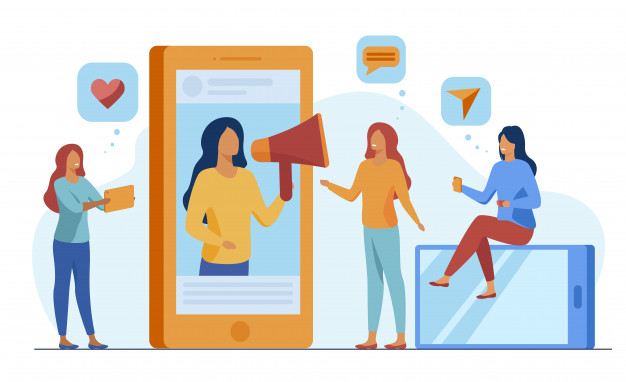 An effective marketing campaign for social media influencers lets you maximize brand awareness, create authority, and communicate with new audiences. It drives traffic to your web and drives leads and services to new consumers.
You ought to leverage social media influencers' strength if your goal is to build sales leads across social media. Have them in their photographs or videos to strategically feature your stuff, or make them share a particular and entertaining tale about your company. You should also partner with influencers who give your product honest feedback and offer tutorials and how-to videos about your product. An efficient way to do that is to make your influencers promote exclusive coupon codes if your goal is to drive sales.
Manage social media channel contests
Running competitions is a perfect way to raise the brand's visibility and create leads on social media. Businesses will enjoy the considerable benefits of gaining leads from competitors, and entrants can further share their positive interactions with friends and colleagues that will cause a viral effect.
Here is how to allow individuals via social media to join a lead generation contest:
It is the fastest way for you to get a massive amount of entrants by retweets, comments, loves & follows. You will thus create leads on social media.
As it is not a direct way, you should expect relatively fewer contestants than for a contest. Click through to the landing page. But via a contest submission form, you can collect details.
Build a network with social media
Is there a social community in your company? If you don't, build it right now. You might wonder why it is essential to create a social media community?
The easiest choice to remain linked with your clients would be via the social media community. You improve your exposure and reach as you include your social followers in their tracks. It will make a massive difference to the company to have a reliable consumer network and continue to support the industry for a long time.
Here are a few social media lead generation tips for expanding followers for B2B & B2C firms:
Host social conversations- Make sure you unite them in their field of concern if you want to host social discussions. It boosts operation and generates enthusiasm for your business.
Offer your audience members incentives- You can highlight the most viewed content to your media followers or launch exciting discussions on your blog. You are giving back in terms of contribution to the participants that go above.
Create personal consumer relationships: By reacting immediately to their posts and questions, you will show your group individuals how loyal you are to them.
Give a voice to your supporters: Your members of the global network will indeed feel unique about being part of the bigger picture. You should give them enough room for their views and opinions to be shared.
For online sharing, use social media
When it comes to online management, content delivery is part of the solution. It is not enough, unless & unless you deliver it carefully, to produce excellent content. Social media profoundly influences the material you share.
A good marketing plan for social media posts has the potential to make your brand stand out overnight and transform your followers into fans. You have to follow a few moves properly if you want to stand out on social media. Only then can you monitor your performance and fine-tune your methodology over time.
Automate the lead generation for social media with chatbots

Instant messaging & chatbots are in vogue for today's advertisers and have become effective weapons. Chatbots allow corporations to communicate far more than humans can with their prospects while at the same time significantly lowering overhead costs.
You can not thrive as an organization by challenging consumers in today's omnichannel environment to meet you. You've got to find them where they are, instead. In any given month, 12 percent of individuals on the globe use Facebook Messenger. Therefore, encouraging customers to make transactions without leaving the app is essential.
Run paid ads on social media for lead generation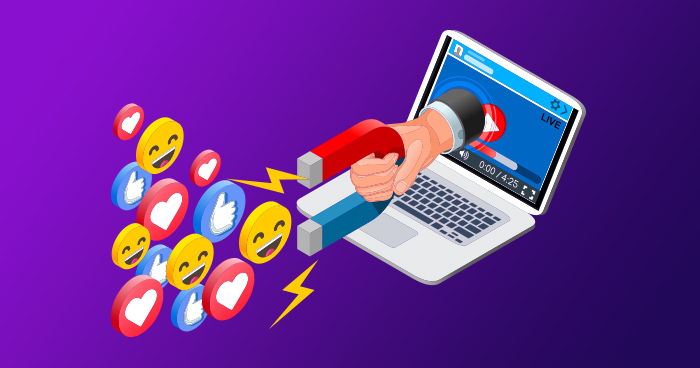 Companies conducting paid advertising campaigns experience advantages such as targeting the exact audience, improved participation, fan growth, and much more. But what is the technique of delivering social media advertising?
Running paid social media advertising means gathering the correct information, obtaining vital knowledge, and using them to make the paid social media more successful and efficient than ever before. If done correctly, it works as a perfect social media lead generation mechanism by saving company time and expenses.
Make it easy to share your posts
What's better than understanding that people are reading the content of your blog? Seeing your mates and colleagues have shared your content!
For example, you've spent part of your lunch break or evening searching Facebook, odds are. You saw a friend post a connection or video of interest, and you clicked-through to learn more.
That is the same level of sharing that you can encourage with your content.
The sharing count does not show this choice, but it allows visitors to share. Not everybody has time to make a copy for their social post, so why not send it to them to take away the stress?
Post during your audiences' active time
If your followers aren't online to see it, what use is sharing on social media? Sure, you can get some clicks, but do they probably care about what you have to say? Or would they add to your ever-increasing rate of bounce?
The perfect time to post on social media is when your target demographic, their "peak time," is most involved. Start exploring the waters until you're more developed to see what moments drive the most engagements and click-throughs.
You might not be active during your active time with the audience. So this time, how do you upload your content? You can use the auto-poster plugin and schedule the sharing of your content. The Fs Poster auto-poster lets you share your WordPress website updated with your social media accounts. Try Fs Poster's demo version and see the features it has.
Concentrate on visual sharing content
It's quick to constantly swipe through a social media stream and skip material that may be informative or otherwise useful. By exchanging visual content that stands out, discourage future site users from doing the same.
Did you know the visual content is 40 times more likely than other content styles shared on social media?
In comparison, 150% more retweets than those without were obtained by tweets with photos. So, you could put your content in front of more ideal consumers if you use visual graphics on Twitter.
Conclusion
The secret to being alive in the world of social media is courage and determination. Marketing tactics for social media are fantastic, but it takes time for them to come into practice. In the long run, these tested methods are likely to yield rewards. For an effective social media marketing strategy, being customer-centric is the only key. Know that when you do it the right way is social media a game-changer.