The Ultimate Guide to Influencer Marketing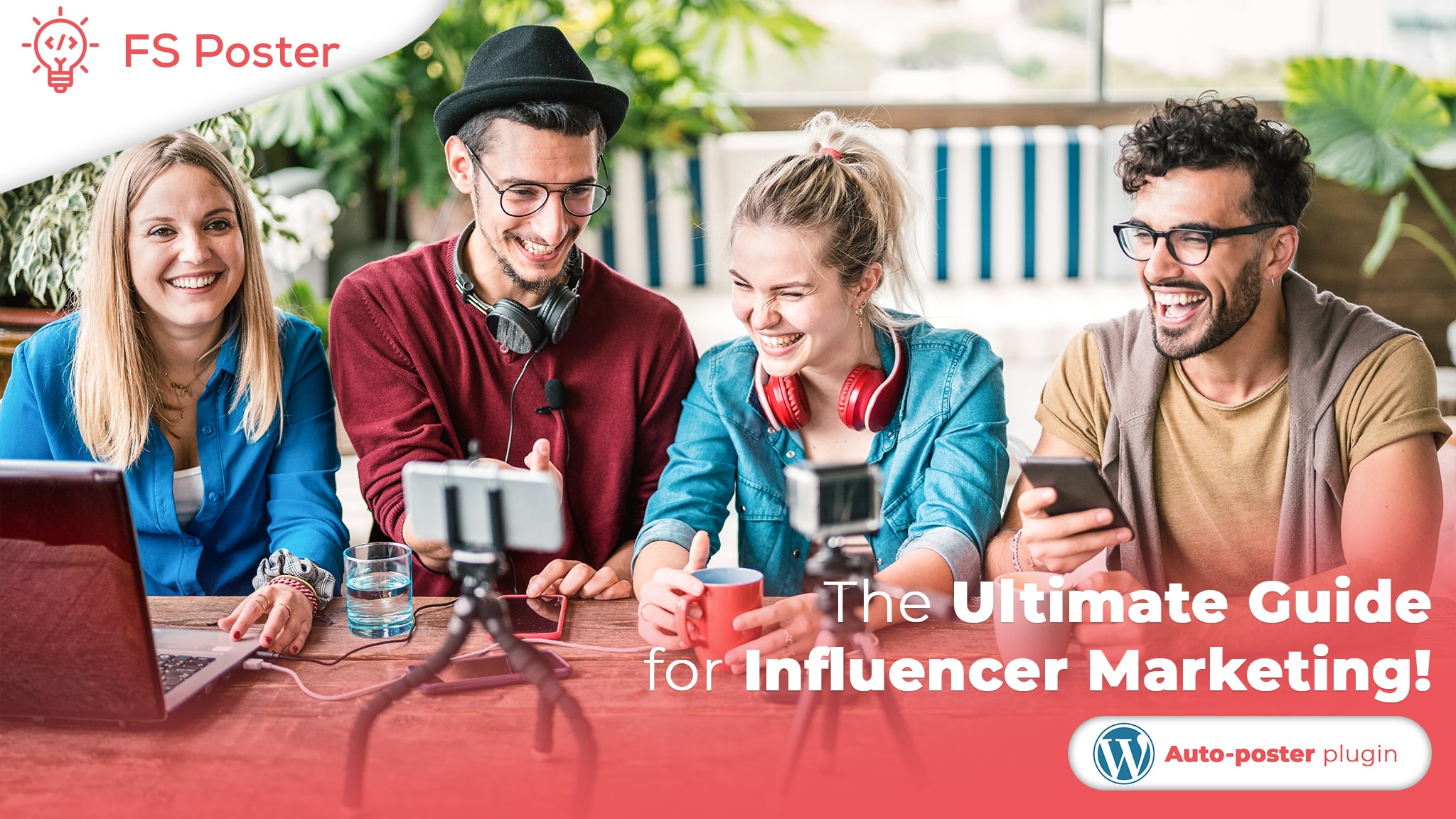 Social Networks
Apr 28, 2021
If you've never heard about influencer marketing, you might dismiss it as just another form of marketing – or even a trend. Influencer marketing, on the other hand, is more than that. It's quickly becoming an indispensable tool for promoting your products and services on the internet. What is the reason for this? Because it is the most authentic and genuine form of marketing now.
For the most part, influencer marketing pays off very well for those who participate. According to a Tomoson study, companies made $6.50 for every dollar spent on influencer marketing in 2016. In 2017, we discovered that for every $1 spent on influencer marketing, respondents received $7.65.
What is Influencer Marketing, and Who is Influencer?
Influencer marketing is one of those terms that means just as it says on the tin. It means that companies collaborate with influential individuals to support them with their online marketing.
Influencer marketing helps to recognize the key individuals who serve as influencers in your niche so that you can ask them about collaborating on brand promotion.
So, what does it mean to be an influencer?
An influencer is someone who influences other people's purchasing decisions. Since he has power, expertise, place, and a special relationship with his audience, an influencer may do this.
He typically has a sizable fan base in a specific market and regularly interacts with them. The size of an influencer's following is determined by the niche in which he or she operates.
Influencers devote a significant amount of time to developing their image and cultivating their following.
If influencers see how your product will help their fans, they can be willing to collaborate with you. They'll be ready to use their brand, experience, and influence to promote the product to their audience.
However, there is one caveat to this. Influencer marketing is only successful if you have a high-quality product to offer. No amount of bribing influencers will get you to repeat sales if your commodity is shoddy, sub-standard, or worse than your rivals'. No authentic influencer would want to collaborate with you.
Why Do You Need Influencer Marketing in Your Business?
When was the last time you looked at a web banner ad? The majority of people are now oblivious to them. Many people who notice them find them so distracting that they use AdBlockers to get rid of them.
You can hardly call display ads good with a global average click-through rate of 0.19 percent.
According to an Infolinks poll, half of the Internet users never click on online advertisements, and 35% click on fewer than five ads a month.
Things have been made more complicated by social media networks. They want your marketing money, but they make it difficult for you to reach out to people with organic content. Facebook's recent updates have exacerbated the issue. They've tweaked the news feeds to prioritize status alerts from friends and families, thus lowering the exposure of company sites.
You may have thousands of friends with whom you share material, but influencers are different. They've cultivated a following of like-minded individuals. These fan bases can be massive – even immense in some situations.
Consider how many more relevant people you could reach with a quality influencer than you could with a more random marketing tool.
Finding influencers and collaborating with them and their audiences to share your message usually is much easier than building a large, committed following on your own.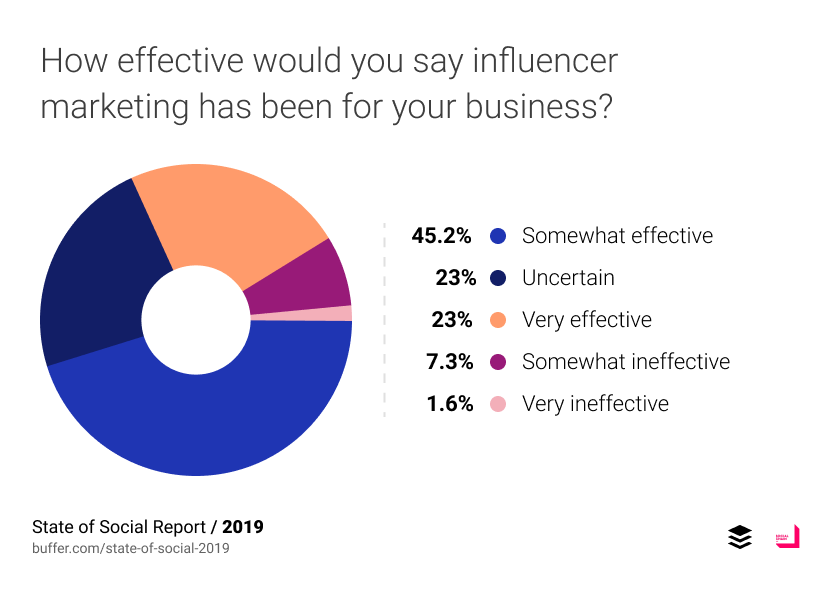 Traditional advertising is not the same as influencer marketing. Many companies, giant corporations, have historically held a close grip on their brand and marketing. In influencer marketing, the strategy isn't successful.
Influencers built their reputation long before you arrived on the scene. And if your company is well-known, you won't be able to have any power over your influencers. You will pay them well, but you do not have them on the payroll. Their fans tend to hear what the influencers have to say, not what you have to say. They aren't on the lookout for your "opportunity."
One of the most significant distinctions between conventional outbound marketing and the modern breed of inbound marketing is this. The client comes to you with inbound marketing (which involves influencer marketing). You can't set the terms like you used to be able to.
What Role Could Influencers Play in Your Business?
The extent to which an influencer may assist you is determined by the sort of working relationship you can develop with him or her. If you use organic influencer outreach, you'll get less support from an influencer than if you paid them for a specific influencer marketing strategy. Of course, the price would be drastically different. Influencer outreach could result in a free favor from an influencer (or at most the price of some free product). Depending on the influencer's star strength, a structured paying influencer marketing strategy might cost a lot of money, but you'll get a lot more in exchange.
The below are some examples of how an influencer with whom you have established an organic relationship might assist you:
Creating a product or service-related story, blog post, or video
Sharing updates on their social media pages to promote you. They may, for example, share a post promoting an article you've written for your blog.
Granting access to you to their website for you to contribute a guest post
Influencers who are paid would be more involved in marketing the brand. They may create advertising materials by writing or filming them. They could share photos or videos of themselves using your product on Instagram or YouTube.
Influencer Marketing's Future
Influencer marketing seemed to have a bright future in 2021. It addresses several traditional marketing problems, such as audience polarization in traditional media and banner blindness in online marketing.
Influencer marketing is still on the rise in many ways – it is still recent enough to be considered groundbreaking. It is now in the ascending stage of the commodity life cycle and has not yet reached its apex.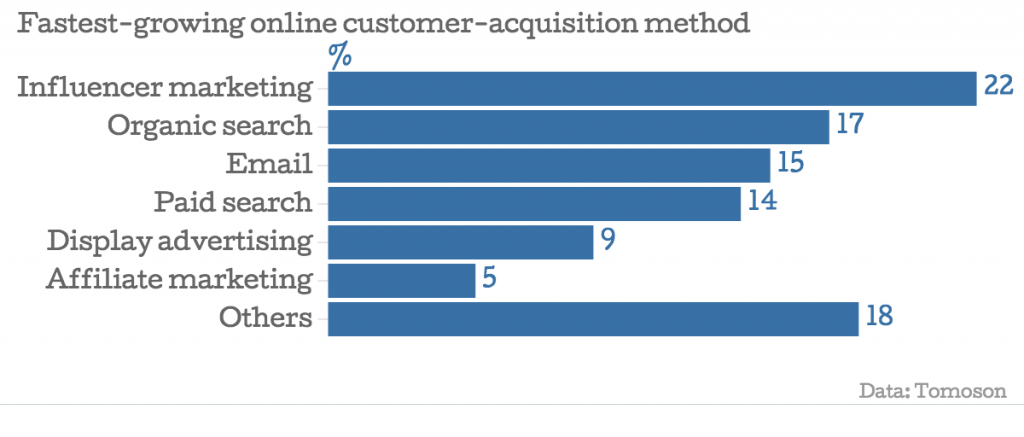 Influencer marketing did not occur a decade ago. A few celebrities endorsed items, often offline, and it was the closest thing we had to influencer marketing as we know it now.
Influencer marketing has hit critical mass, even though it is only in its early stages. There is ample motivation for companies to build influencer marketing infrastructure as more firms invest in influencer marketing. Because, in recent years, the development of platforms has been phenomenal.
How Can You Start?
It's pointless to engage in influencer marketing only because you heard it was common. Your campaign must have a goal in mind.
This is most likely similar to some other aspect of the industry. If you ask any successful businessperson what their path to success is, they'll tell you it's goal-setting.
You must provide high-quality content to be competitive in influencer marketing. A 500-word blog post written to satisfy SEO requirements would fail to capture the interest of an influencer. Your content has to be:
Actionable and accessible
Appealing to the eye
You can directly share your WordPress blogs on 13 social media networks with the FS Poster plugin. Also you can share and schedule posts in social media in our plugin. For information about features visit our website and try our demo version.
How to Find the Right Influencer for You
Any content marketing strategy should aim to show how you can add value to the viewer. In the case of influencer marketing, you must demonstrate that you can add value to your influencers' audiences.
Define Your Objectives
The adage "failing to prepare is planning to fail" refers to influencer marketing almost as much as it does to other aspects of your life. It's pointless to engage in influencer marketing without first establishing objectives. It'd be curious to see how many of the 18 percent of companies who didn't get a good return on their influencer marketing strategy set targets at the outset.
Your objectives would influence the kind of influencer you want to partner with. If you want to connect with people quickly, you can partner with influencers who use Twitter. You may focus on a visual medium like Instagram or Pinterest if you're going to highlight the look and picture of your product. If you want to have in-depth product knowledge, particularly if you're in B-B, you might write a technical article and have relevant influencers share links to it on an industry blog.
However, each of the objectives must be linked to a specific primary success measure. Otherwise, how would you know if the campaign was a success?If you wish to increase revenue, you should compare the sales numbers before and after the promotion. Similarly, if you set your target to increase newsletter sign-ups, you'll have a concrete KPI to monitor.
You must set SMART objectives. Specific, Measurable, Achievable, Realistic, and Time-bound goals must all be met.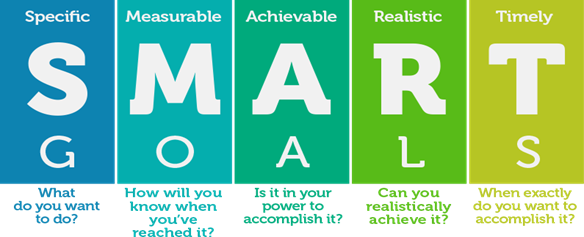 Define Your Target Audience
If you don't know who you want to target, it's hard to find the best influencer.
You may even know who your dream customer is. If that's the case, keep the identity in mind when you look for influencers.
Take a look at how you targeted your campaigns on Facebook, whether you've done good PPC or paid Facebook advertisements in the past. Working with influencers who affect the target demographic is essential for effective influencer marketing.
Final Thoughts
Influencer marketing is a technology, not an art. You'll be able to harness more vital market awareness by taking the steps above, which leads to further conversions and sales.
Remember that influencer marketing isn't something you should outsource or do haphazardly. You'll have to put in the effort, but the tangible benefits of increased brand awareness and a wider audience are well worth it!
You can read these blogs too: