The Most Innovative Digital Marketing Tips for 2022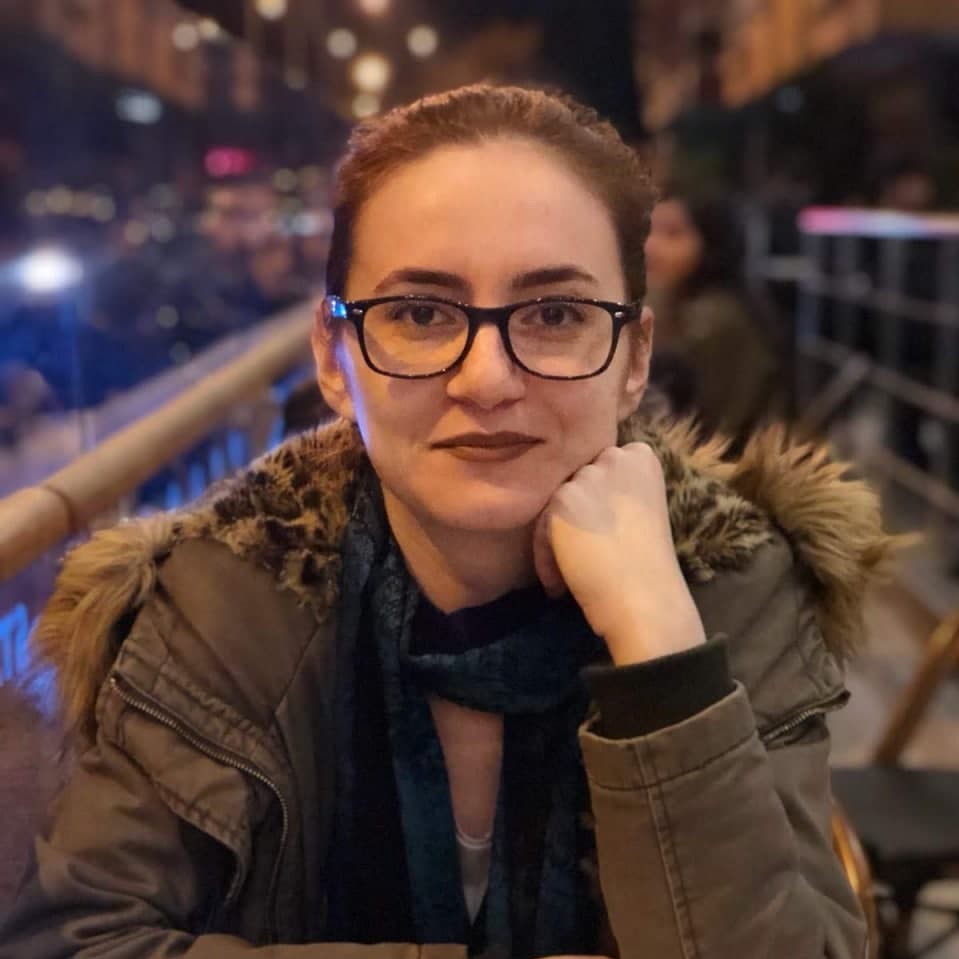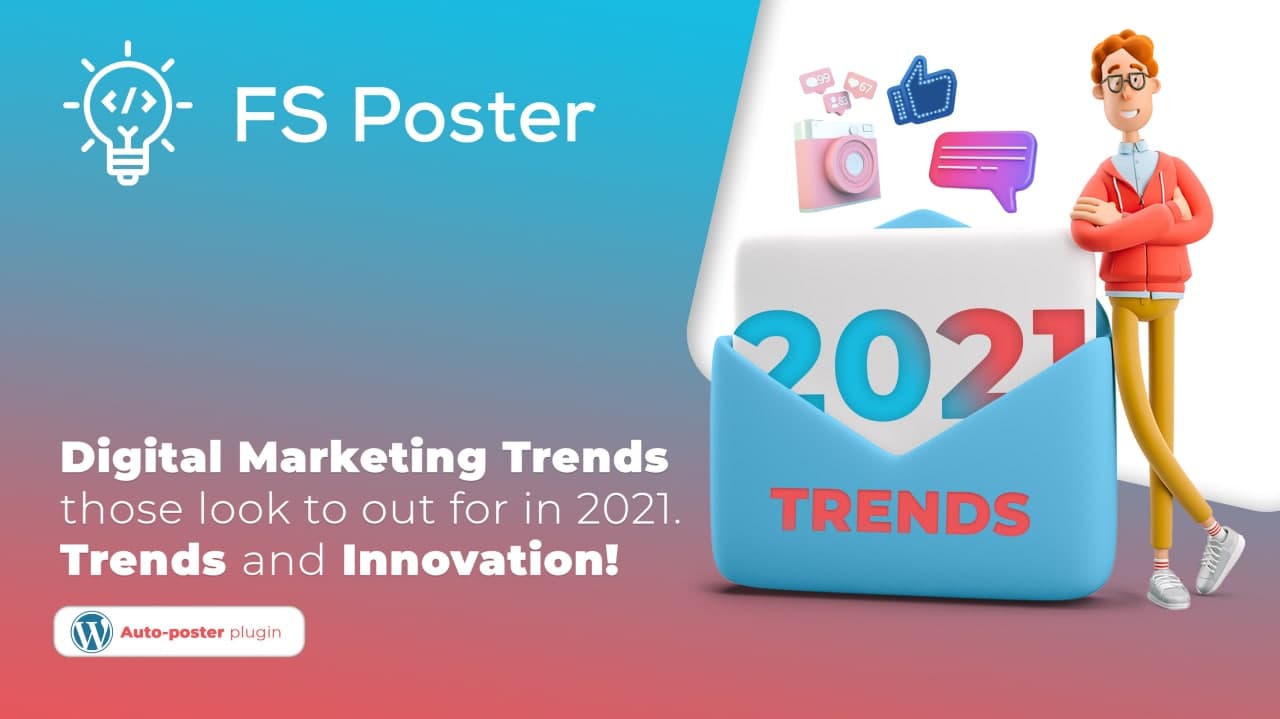 Digital marketing tips
Feb 13, 2021
The current pandemic has transformed how corporations work. We have also seen more goods and services migrate online, and for most of next year, more workers will continue to operate remotely or in a hybrid environment. Months of diverse consumer feedback to pandemics have provided us with insights into the marketing patterns under this new normal and what you might expect in 2022. To attract and maintain existing clients and create more traffic, leads, and sales, what are the leading digital marketing trends for 2022 that your company needs to consider? Start here if you don't know where to start because these patterns might be the best return for your company's marketing:
Social media marketing
In 2022, companies should be ready to devote more money to social media marketing promotion. Marketers are continually making consumer satisfaction a priority amid the pandemic. This will lead nicely into 2022. The pandemic has dramatically increased the amount of time individuals spend online, including how products, brands, and organizations are studied.
Consistency is so critical in social media marketing. To decide your consistency you have to know your customers well. So you know consistency but you don't have time for sharing posts in your audience's active time. In this period auto-poster plugin will help you with the scheduling and automation of your posts.
Our auto-poster plugin FS Poster will let you improve your social media marketing strategy. FS Poster has many features and opportunities. Try the demo version and see the difference.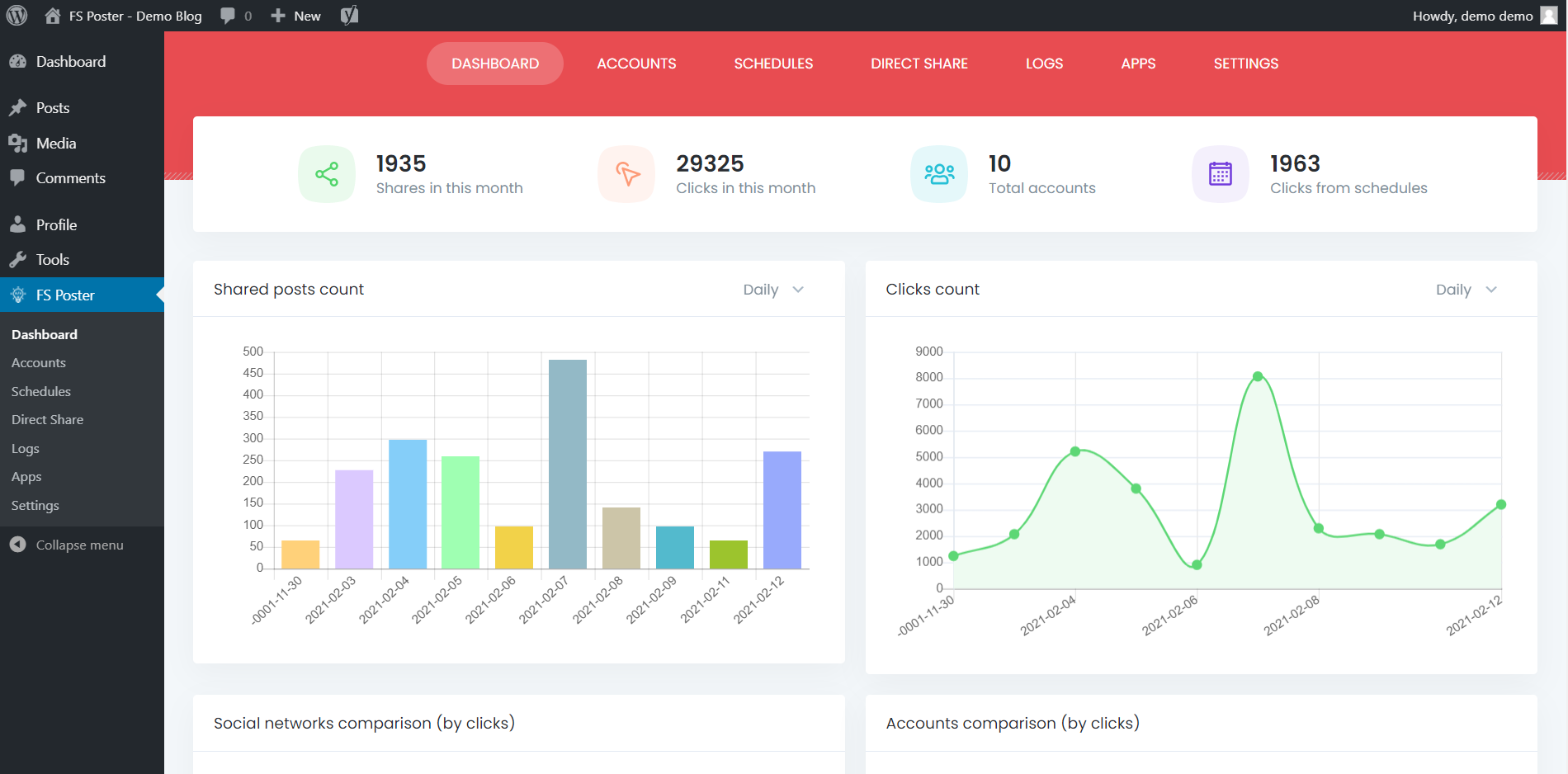 Chatbots
In 2022, chatbots will continue to be a significant part of digital marketing. Instant messaging is used by this AI-based application to communicate with your clients or web guests in real-time, day or night.
Many consumers choose to communicate with chatbots as they are 24/7 available, give timely responses, remember the entire shopping history correctly, and never lose patience. By satisfying clients' needs and automating routine processes, these robotic assistants provide exceptional customer service, which ensures you can concentrate on more critical jobs.
Customization
You need to customize your marketing if you want to stand out in 2022, and that means customized advertising, goods, addresses, and more.
Using videos in your marketing strategy
Video marketing is one of the most significant marketing phenomena today, and potentially for the next 5-10 years.
And we don't only talk about YouTube. As you can make a video post or launch a live broadcast on Facebook, Instagram, or Linkedin, there are plenty of ways to drive more significant interaction with your video marketing.
Influencer marketing trend
Influencer marketing is a type of word-of-mouth marketing that uses crucial leaders to amplify a broader market for the brand message. Influencers may be well-known celebrities, but they are most commonly Instagram or YouTube stars with a large niche audience that can help spread the news across their social media about the company or product.
Voice search
The growing use of voice search has made it imperative for businesses in 2022 to reconsider their digital marketing strategy.
In delivering all the related information that individuals are looking for through audio material, voice search plays an important role. AI is getting more intelligent, and voice assistants such as Alexa, Siri, and Google have significantly decreased the number of errors.
And bear in mind that more businesses can create audio material with the hopes of gaining market recognition, but commercials are definitely on their following route. That means that Alexa, along with a "word from her sponsor," can tell you the answer to your question.
Content is still king in SEO. Creating good content helps you rank in Google.
Compared to outbound marketing, content marketing costs 62 percent less and produces 3x as many leads.
There are smaller up-front costs and more profound long-term content marketing advantages than a paid quest.
Six hundred fifteen million users now use ad blockers, which ensures that many individuals don't see the ads.
One hundred twenty-six percent more leads are produced by small companies with blogs than those without blogs.
Many leading corporations will continue to spend extensively in content marketing across 2022, with Google continuing to value well-researched, frequently updated posts.
UGC (user-generated content)
For advertisers who wish to tap into the Millennial and Gen Z audiences, user-generated content (UGC) is a potent weapon. Giving them an opportunity, such as a coupon, or even working with them for a good cause, you will inspire your viewers to post original material.
When more consumers explore the company and its goods and services, a simple user-generated content approach will quickly improve brand loyalty and drive conversion rates.
Automated bidding for Google Ads
Automated bidding, having made its debut in 2016, is not fresh. However, continued changes, especially in the past year, meaning that the break-out in 2022 is due. Our increased dependency on automated bidding strategies allows us to dedicate our resources to improving other facets of PPC efficiency, which eventually provides our customers with a better result at a lower cost.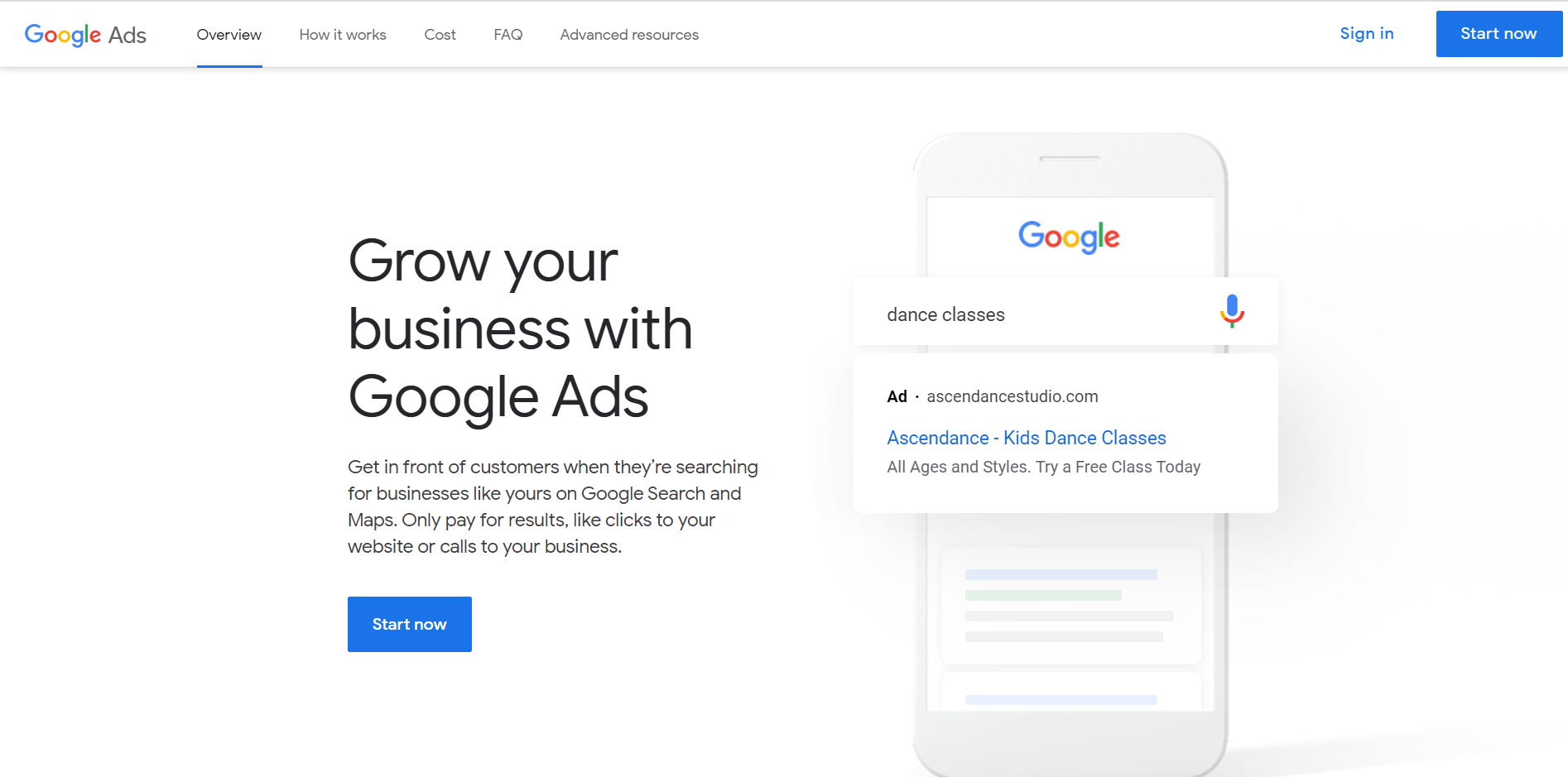 Interactive Content
A perfect way to create value for customers, get them to connect with your company, and learn more about them is to add interactive elements to your website or social media.
Evaluations, quizzes, sports, interviews, digital films, polling, and tournaments include interactive marketing. Contests are a perfect means of increasingly growing your scope and exposure exponentially. The easiest way to bring the brand cheaply in front of many potential buyers is to make your existing customers share a contest's Facebook post.
Segmentation of your existing customers
Since keeping the current clients takes less investment than winning new ones, marketing analysts often suggest that more time be poured into later stages of the purchaser's path. To further raise sales, pleased consumers prefer to say their friends and have referrals. They are much more likely to send you clear and truthful reviews on problems that can only enhance your brand.
Make sure to keep them updated on the internal improvements or procedures that will influence your partnership or communicate with them on social media or email marketing. You have an opportunity to save money when providing your goods and services by gathering data and segmenting your clients.
Analytics
Modern marketing and metrics go hand-in-hand because if you don't invest in improved analytics, the outcomes you want to see will fail to push you. However, the concern is that the consumer journey is now more dynamic. We exist in an omnichannel world where, before making a decision, the average customer engages a company on up to six touchpoints.
5G technology
The dawn of 5G technology, or the fifth generation of mobile technology, is arguably one of the most important new marketing developments of 2022 in a world that has gone crazy for mobile. This update heralds a modern digital communications age, and nearly every industry can feel its impact.
All that is to say, 5G technology, from digital advertisers to the ordinary consumer, would change how we consume web content.
Privacy in marketing
It is apparent that the people are concerned about privacy, and advertisers who rely on those people have no choice but to play or miss out on the new laws. One of the current guidelines is that retailers and advertisers would have to "earn their targets' contact information" instead of engaging in direct targeting.
People want to know that they can trust brands and their personal information is insecure. Digital marketing departments should be strategic to strengthen their adherence to privacy instead of being complacent to gain the loyalty of potential customers.
Security in websites
When a user lands on your site for the first time, they can make up their mind about your security within seconds. They would not stick around if they don't feel comfortable, contributing to increased bounce rates. A high bounce rate is a bad news for your organization over time when you're going to fall in the SERPs as Google knows users don't want to stay on your site for long.
Other search engines (Bing, Yandex)
The most powerful search engine globally is a complex innovation juggernaut, precisely tuned to produce the most important, recent, and detailed results on any consumer search query. A catastrophic failure occurring some time soon is difficult to fathom, making it seem unlikely for any other search engine to give Google a run for its money.
Marketers should ultimately understand their audience and care about where their company's content will be perceived. Optimize the content with more than just one search engine with that in mind.

Focus on the Featured Snippet
Without the user clicking on it, there is a "featured snippet" of highlighted text that Google uses to answer its query.
Of course, this poses a challenge for digital marketing. How can you place the brand message in front of them if consumers can get responses without clicking on anything?
The challenge is to rate for the "featured snippet," offering only enough details to get the user to press for more information and to pique interest.
Image and video SEO
You may know that you can search for photos and videos by typing in keywords, but did you know that you can even upload current images for a search or even take original pictures and search for context? If more people explore these visual search strategies, the overall SEO environment, in general, is shifting.
Also, get acquainted with Google Lens, especially if you're an e-commerce brand. Handle the SEO tactics properly, and as shoppers perform photo searches for items or barcodes, you will steal traffic away from rivals.
Neuromarketing
Neuromarketing is a technique that analyzes measures of the brain function and nervous system of an individual to decide which forms of information they find engaging.
Essentially, it crafts marketing materials (including the website, commercials, email promotions, and content) to elicit unique neural reactions that cause buying-related feelings or responses. To refine your content accordingly and change your tactics, you can use this material to enhance your ads' efficacy.
Conclusion
All while maintaining your hard-earned client base, these critical patterns will help you boost your site traffic, produce more leads, and grow revenue. They are also essential to help you understand the digital marketing trends of 2022 and how they can shape the broader competitive landscape.