Best B2C Digital Marketing Strategies to Apply in 2023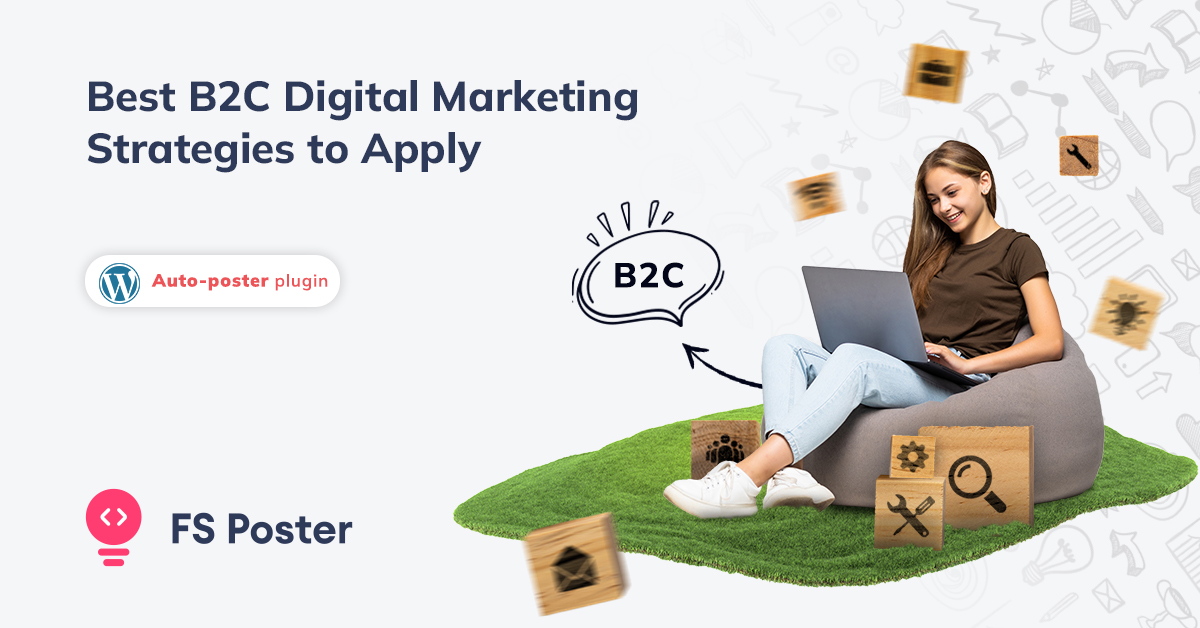 Plugin for WordPress
Dec 17, 2021
Updated at: Dec 22, 2022
How to establish B2C digital marketing strategies that effectively communicate to the consumers and persuade them to purchase?
That's a very good question. Every successful and new B2C marketer is interested in finding a way to attract more customers around their brands and ultimately raise their sales.
What is B2C marketing?
Business-to-consumer, shortened as B2C, is the process of selling goods and services directly between businesses and consumers. And, consumers here are the end-users who stand at the bottom of the product chain, and actually consume the product.
So, B2C marketing is the practice of promoting a company's goods and services directly to individual buyers. B2C digital marketing tactics often involve brands' ability to capitalize on their value, trigger emotional responses, and generate social proof.
We are used to seeing examples of B2C marketing on TV commercials, outdoor billboards where they directly communicate to individuals.
However, B2C products are not only sold in physical stores. The products like e-learning websites, knowledge commerce products, membership websites are traded and advertised through digital platforms.
Difference between B2B and B2C digital marketing strategies
The fundamental difference between B2B and B2C marketing strategies lays down on the technique that companies use to sell their products. In B2B, sellers offer smart solutions to simplify work processes, now automate business processes and gain efficiencies. It requires industry knowledge and the use of the field language to market those products.
But in B2C, you need to sell an idea that emotionally connects you with customers. Sellers need to have their name and style known among the audience, as there are a wide array of providers of similar products. Though consumers make impulsive purchases at times, a message that you deliver has a great impact on either case.
In B2B, consumers are more likely to purchase a product than in B2C. Because businesses always seek efficient and agile approaches to maximize their productivity. They are already in search of better solutions. The role of B2B marketers is to introduce their unique selling propositions (USP) tailored for customer needs.
But, in B2C customers might be ready or interested in purchasing a product. It takes much effort to develop a persuasive B2C marketing strategy.
Yet, the goal in both marketing strategies is to build relations with prospective clients so that they feel comfortable buying from you, over again.
Why is digital marketing important for B2C?
Digital marketing is important for B2C companies because:
-It allows businesses to target a specific audience with laser precision
-It provides businesses with an extremely cost-effective way to reach their target consumers
-It gives businesses the ability to track and measure results in real-time
-It allows businesses to adjust their campaigns on the fly to ensure maximum effectiveness
-It provides businesses with a compelling way to build brand awareness and equity
There are many other reasons why digital marketing is important for B2C companies. These are just a few of the most important ones. You're missing out on a huge opportunity if you're not using digital marketing to reach your target consumers.
How to develop B2C digital marketing tactics?
Setting reliable B2C digital marketing strategies comprises a holistic approach. It starts by introducing consumers to your brand, encouraging them to engage with your brand, and leading them to make purchases. If you use a pipeline model, these stages are awareness, conversion, consideration, and retention.
10 B2C digital marketing strategies to apply in 2023
1. Connect with your prospects on a human level
As we stressed above, B2B purchase decisions are made with emotions and feelings. Few brands take the needed effort to know their consumers and connect with them on an emotional level.
Knowing whom you are talking to is the preliminary step in the establishment of B2C digital marketing trends. Most brands pursue promotional content without addressing customer pain points. If you do not want to fall into this trap, get to know your customers, understand their needs. This will let you create effective solutions that communicate with customer needs.
How? Use available customer pain points shared on the internet and explain how you can address their issues. For example, if you are providing psychology therapy for teens, look for what they are concerned about. You can share the general concerns you find on the internet (without mentioning user names) and explain the causes, required treatments, and then mention your service.
2. Embrace the power of content marketing
Content stands at the heart of everything you do in your B2C digital marketing tactics.
The next step to establish effective B2C digital marketing strategies is developing a winning content strategy. Understanding consumer psychology and justifying their needs give you a leg in this process.
If you want to create brand recognition for your brand, you need to continuously generate content. Use the outcomes of your research to create engaging content that gains consumers' attention for your product.
It can be a blog post, guest post, video tutorial, or podcast. As long as the content is clear, articulate and the brand image is given, it will be easily consumed and spread. It is vital to provide content that gives value to the reader and brings traffic to your website.
3. Use social media
Social media transformed the marketing landscape and generated tons of followable B2C digital marketing trends. It lets you expand your brand recognition and grow sales with a tied budget.
Many brands, especially small businesses, reached success by creating amazing social media strategies.
B2B prospects are interested in showing industry knowledge or statistics to rationalize the reasons for purchasing from you. Read this blog if you are interested in B2B marketing strategies.
While B2C prospects want to feel close to the message you present. Educative posts can still nourish your feed, focus on delivering a valuable message that speaks to the heart of your social media persona.
When starting off on social media marketing, you can try ads to grow followings. But to show authenticity and maintain the level of engagement, you need to constantly deliver fresh content to followers.
Some organic marketing strategies you can apply to grow social:
Follow and interact with thought leaders in your niche or industry
Create branded hashtags for followers to share
Use existing hashtags that people follow and engage in your niche
Share content to boost engagement and website traffic
Creating valuable content takes a big part of your marketing efforts. It takes so much time to generate ideas for social media content creation. And sharing posts to multiple platforms might ruin your time and energy for crucial tasks. Instead, you can look for scheduling tools to simplify the social media posting process.
By automating social media posting, these tools allow you to schedule posts once and enjoy your time on crucial tasks. WordPress users can attain this efficiency with the help of plugins.
As a social sharing plugin, FS Poster lets you schedule unlimited posts across 15 social networks. You can auto-publish or directly post blogs, website content, or custom posts like WooCommerce products.
Having this plugin on your website lets you enrich your social feed and bring more website traffic with less time and budget. To know more about how it works, check out the list of features.
4. Host creative contests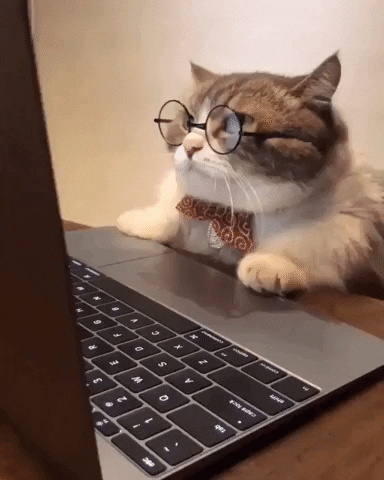 Another creative social media post idea is holding engaging contests. The idea is to attract more interested users around your brand with the exchange of free offers.
Contests work best when rules are simple and the prize is worth it. If you impose a long list of social media accounts to follow, 10 people to tag in comments, you won't receive the expected amount of growth afterward.
Although we are used to seeing these types of events on Instagram, you can host contests on your website, blog posts, YouTube videos, or influencer campaigns.
And, make sure your prize is valuable to your ideal customers. If the gifts have nothing to do with your business, hosting such content will be pointless. For example, If you are an e-learning website, giving a 3-month free course away is much more suitable than a dinner at a fancy restaurant for your target.
5. Turn customers into brand ambassadors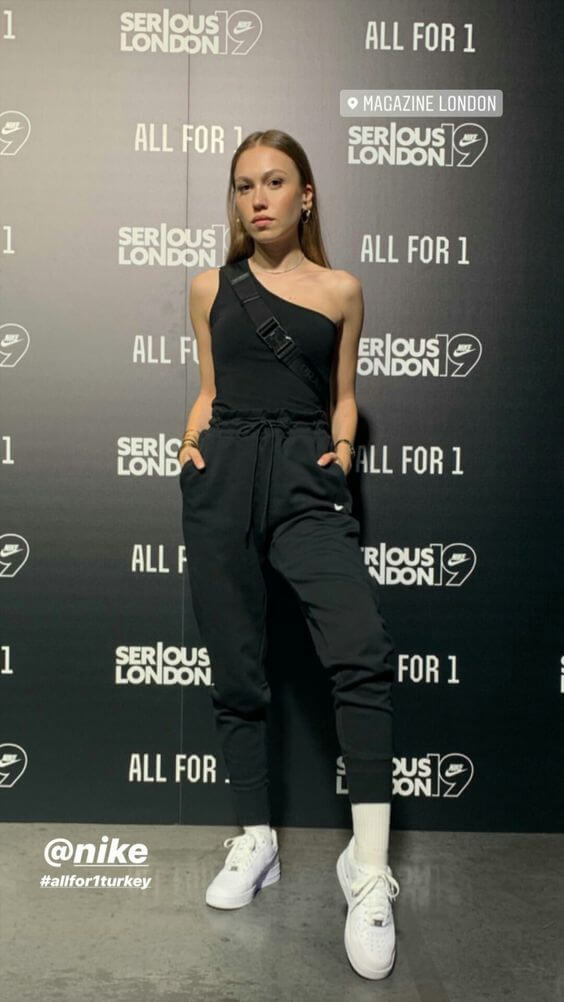 Turning loyal customers into brand ambassadors is also one of the popular B2C digital marketing trends. It is always a good idea to let your potential customers know what your consumers think of your products. B2C customers make decisions emotion-based, yet they also need directions to find the most suitable choice.
The testimonial section of your website shows genuine comments of your customers in addition to your own words. You can display feedback from your Google My Business account, Facebook reviews, or let people mention their comments on your website.
As part of your B2C marketing strategy, you can transform your happy clients into brand ambassadors. As people are more convincing than brands, they can generate more referrals as well.
Best ways to turn clients into ambassadors:
Ask for feedback or testimonials after purchase
Launch referral programs to give rewards every time a user refers a friend
Show user-generated content on your website and social platforms.
6. Build influencer relations
Influencer marketing is an undetachable part of B2C digital marketing strategies. Influencers maintain a good state of relations with their followers and have a big share in the purchase decisions of their followers.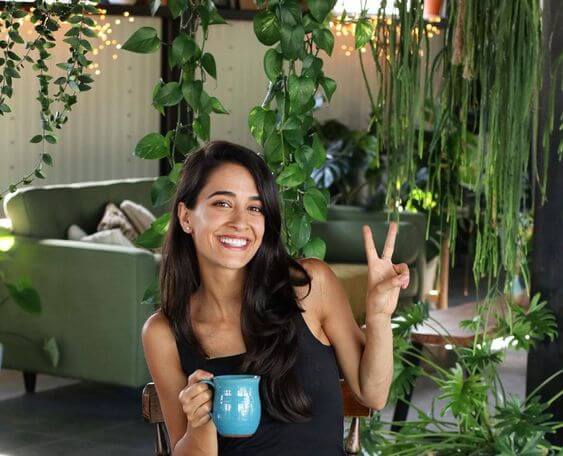 Influencer relations give your brand a personalized tone and emotional attachment to your value. A positive review from them can give your brand social proof.
There are lots of tiers based on influencers' followers. Lean on ones that their followers are capable of purchasing your products. If you offer standard products, look for influencers in your niche. Targeting mega influencers who wear luxury brands is not authentic and will not bring the expected results.
Irrespective of whom you target, be watchful on how you reach out to influencers and your pitch message. If there is any sense of mistrust or disrespect on your pitch the campaign will not work.
7. Optimize your site for SEO
As content is the heart of your marketing, SEO is its brain. The key to setting up an SEO strategy is to be present wherever your clients might be looking for your products.
So, make sure you utilize your website and digital content for search intent. Think about how your customers might look for solutions to their problems. Do they enter questions or phrases in the search bar? Are they likely to put the brand name after certain keywords?
Some searchers look for information while some look for available products in the meantime. Figure out answers to similar questions and design your website based on the results.
Create content that targets all types of search intents. Make sure your name appears on the exact page your ideal customers are surfing through. You can also use the m&a data room to make your targets more achievable.
8. Retarget
Running ads is crucial to have as a part of a complex B2C digital marketing strategy. Retargeting works with associated social platforms for users that made contact with you. Users may not intend to buy at first sight. But seeing your brand name once again can remind you of them and call to buy.
They help to build long-lasting relations with existing and potential buyers and keep them in the sales cycle.
But to get maximum results from your campaign you need to super target your audience. Not all clickers would like to seize your ads. The narrower your retargeting becomes the higher the conversion rate you will receive.
One last, be sure about the time and time zones that your ads will appear. We would like to waste a good copy and lose potential customers due to such a mistake.
9. Optimize for mobile
Mobile optimization is not a newbie in B2C digital marketing trends. We, marketers, have been literally screaming the importance of good mobile practice for the success of any online business.
If your potential customers land on your site or app and leave after unoptimized mobile pages, you are doomed to lag.
Take extra steps to tailor your marketing to the expectations of the mobile-first community.
Whether you create video content, blog posts, PPC ads, make sure they leave the same experience as desktop. This includes email marketing as well. Optimize email copy, images for mobile to get higher email open rates.
10. Never settle down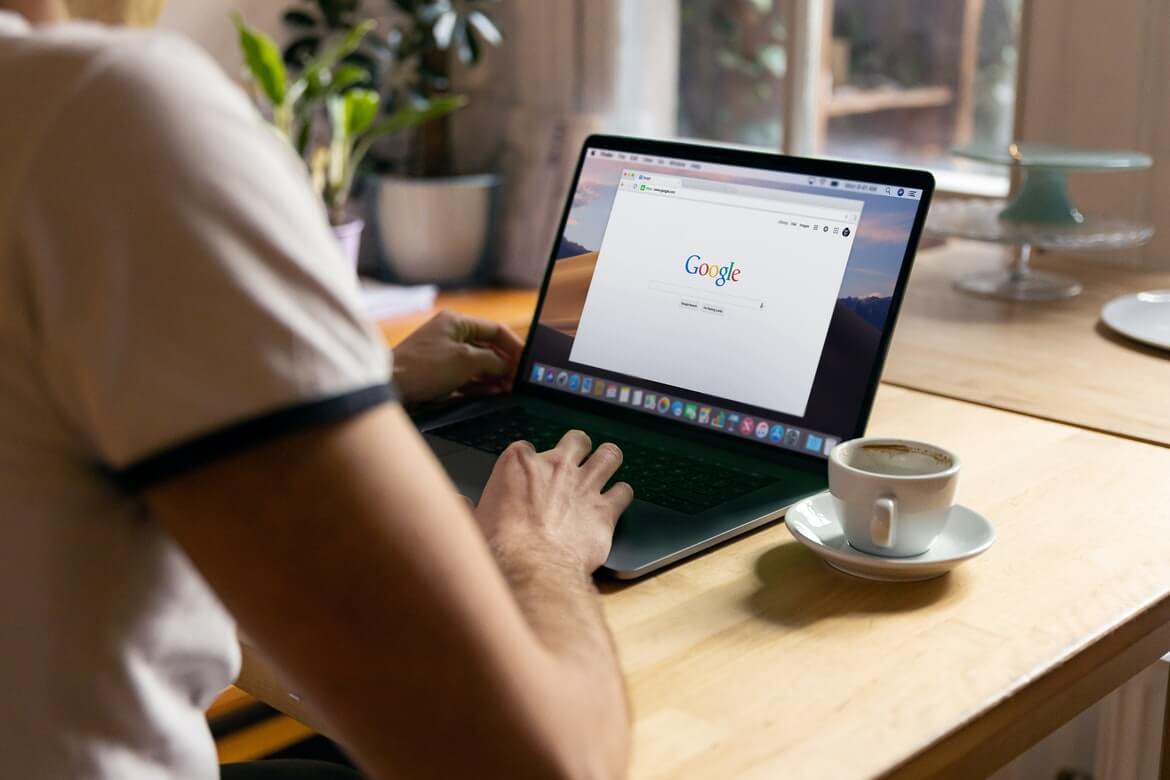 This is a general approach that you have to pursue. Customer satisfaction is a long journey. As it does not start with you it does not end with you either. What you can do instead is to always be in search of new and better ways to improve your customer experience.
Humans are ever-changing creatures. So, does your product. Every year, we witness the launch of new solutions, ideas that are aimed to facilitate our daily life. Take time to explore emerging B2C digital marketing trends and evaluate their feasibility.
Take time to cultivate creative solutions for your existing and prospective customers. If you turn off your creative gears, you will instantly start seeing negative effects. No matter how perfect your product speaks to your ideal customers, without marketing it will be wasted.
Marketing is an integral part of product development. This is why I always hold meetings or catch-ups with teams who actually develop the product and exchange ideas for better B2C digital marketing tactics.
Analyze patterns in customer behavior, go outside of the known. It may sound paradoxical as we were suggesting the best practices to follow. But, there are always new lands, new approaches waiting to be explored.
Periodically assess your B2C digital marketing strategies to make sure that everything is on track. The variables you will look at depending on your campaign goals, social media KPIs, sales figures, ROI, competitor sentiment, etc. Try to pivot existing strategies into more clever steps.
Ending notes
Leading successful B2C digital marketing strategies is not an easy task. It requires you to have eyes in the back of your head. Understand your ideal customer expectations, deliver a responsive website experience, create engaging content across all social platforms, keep competitors under control, many more.
But reaching success does not happen overnight. It is an evolving process that includes your branding efforts, customer behavior, and external market conditions. Once you opt for a B2C marketing strategy, always reserve a room for later adoption of new steps into that.