How to choose a podcast topic that drives engagement? | Full Guide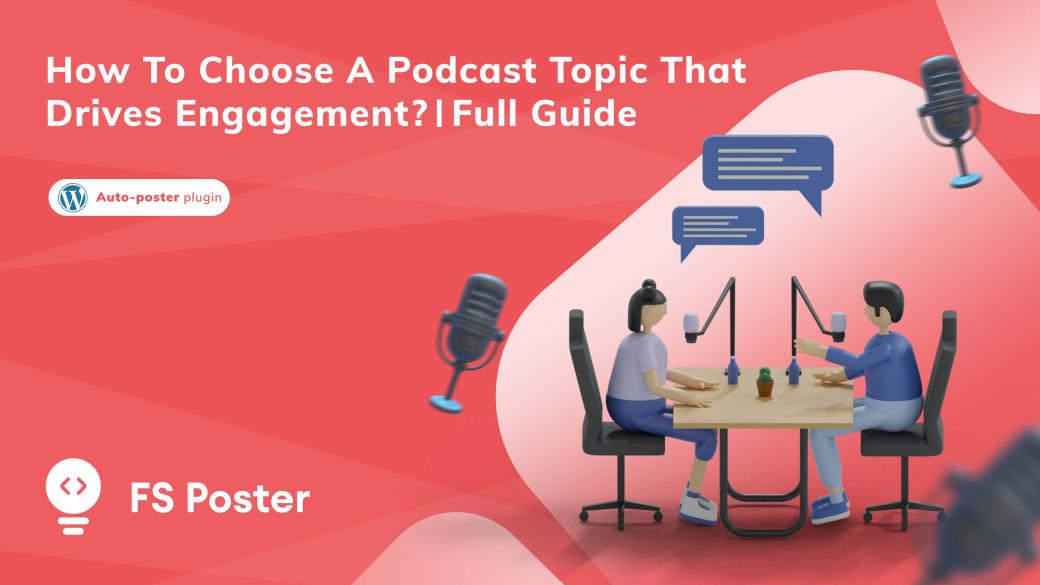 Social Networks
Aug 10, 2021
If you want to extend your reputation into larger horizons, start asking yourself how to choose a podcast topic. Because a podcast is a new way of sharing your ideas and maintaining audience attention in busy daily schedules.
Why start a podcast?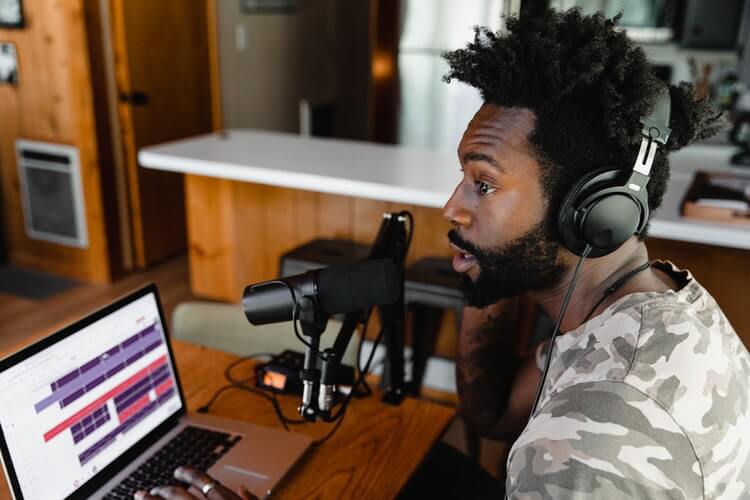 With over 2 million shows in the world, a podcast is a growing content format across different fields including legal services, public services, marketing, B2B, education, health, and pretty much every social sector. The very first reason behind its growing popularity is its convenience for listeners. Listeners can consume audio content while occupying other businesses like driving cars, walking, storing shelves. 65% of podcast listeners use portable devices to tune podcasts. Incorporating podcasts into your marketing strategy has enormous benefits that will make you concentrate on how to find podcast topics:
1. Broad audience
Just like with blogging or social media, by starting a podcast you will gather more interested people around you. Once your podcast gets popular, your audience will also grow. The people who like your content and style will subscribe to your podcast and turn to loyal listeners. Specifically, with podcasts, listeners like to boast about their favorite channels and share them with their communities. Making you build eager listeners for your show.
2. Personalized approach
Writing is excellent but speaking creates one-on-one conventions. It will bring a personal connection between you and the listeners. The high and lows of your tone determine your emotions, excitement about the topic, making listeners understand your thinking patterns on a deeper level. It is hard to authentically make sarcasm or jokes in written content. (Masters nail it, too)
Whenever they take action afterward your recommendations, they will hear your voice, react as you would do.
3. Financial possibilities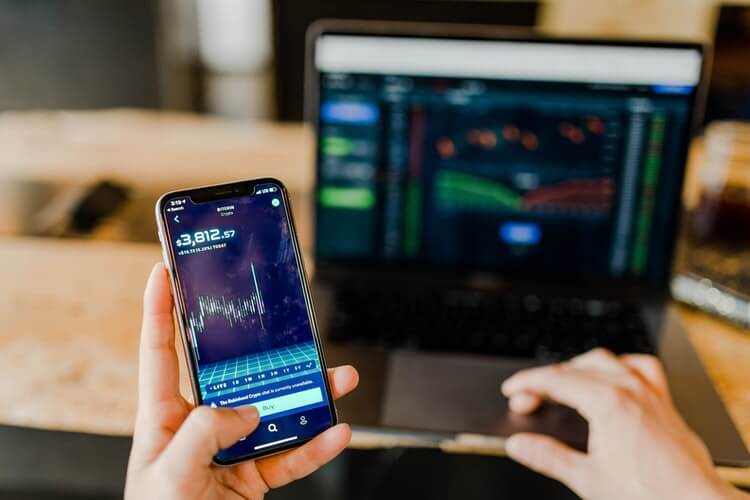 Understanding the financial possibilities is key for answering how to pick a podcast topic. It is a profitable avenue for marketers and thought leaders to turn their expertise into revenue-generating channels. Once you know how to decide on a podcast topic and set up your show, you can escalate it with sponsorship offers. According to statistics, podcast advertising revenues are expected to hit $2 billion by the end of 2023.
As downloads of your episodes increase, you can offer brand mentions, ask for affiliate links from useful resources and position them on your website.
4. Product promotion
It is also a great way to turn your listeners into customers. Familiarity with your content can be related to your products or services. If you are producing content about self-discipline, link your advice to your personal branding courses, ask listeners to visit your site, or register through the link.
5. Authority presence
Consistently sharing helpful information and expertise on a regular basis helps position yourself as a thought leader in your niche. The audience trusts the source that knows the industry and successfully hands it over to them. Increasing your authority in your niche helps attract new opportunities like promotion of service, website traffic, and receiving influencer partnership offers.
How to choose a podcast topic?
Here are some tips to narrow down your list of ideas and pick podcast topics that will drive engagement.
1. Identify your goals
Never have a lack of goals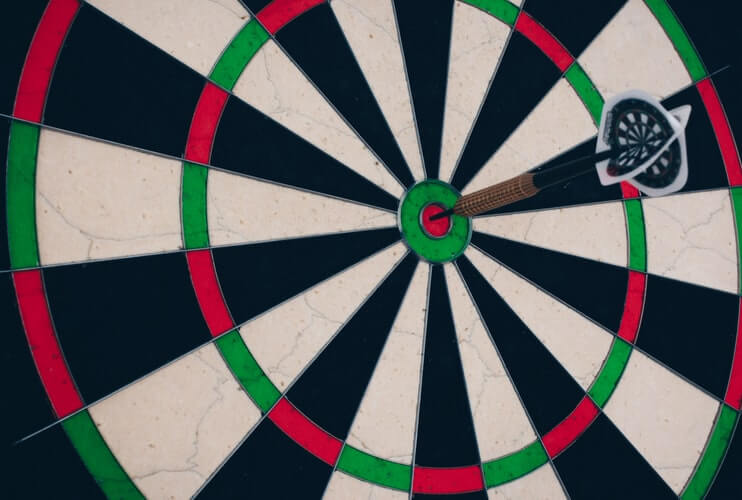 You need to be specific on what you want to do with podcasts. Because your goal will determine how you treat podcasts, what type of content you are going to deliver, frequency of your episodes. A Podcast might be a platform to show your creativity, join discussions, educate your audience, and support your sales channels.
Your style also will change depending on how you approach it. For example, if you want to educate your listeners you may be more descriptive with your words, talk more in a formal way and add supporting data to your content. But if the podcast is an extension of your website blogs, you will probably replicate the same content here.
If you seek to sell your services, you should incorporate highlights of your services, their benefits into the podcast content.
2. Stick to your interests
How to pick a podcast topic that you are genuinely interested in? It is crucial to stand on the topics that you are passionate about and want to explore. You may not be the expert in the field right now. But you may need to spend the next few years of your life on learning the topics and even more curating content for a large group audience. Listeners are going to sense whether you are an enthusiast or disoriented from the topic you talk about. If you are uploading content for the sake of podcasting trust me, you will soon burn out and end up with a loss of time.
Interest, passion are especially important at the beginning, as you are less likely to receive high engagement from the audience. An enjoyable topic will move you forward to continue what you are doing.
If you find it difficult to decide on how to choose a podcast topic, think about your interests, remember what kind of social causes you care about, what type of discussions you usually join.
3. Get to know your audience
Your interests are decent motives to push you forward. BUT, you are podcasting for your audience. You need to understand their needs, interests to serve the best content for them. Content is everywhere, but there is a unique value that brings people to your podcast. Some listeners want to get entertained, some want to walk away from traditional social media.
Coming back to how to decide on a podcast topic, you need to know your audience. I'm not talking about their age, marital status. I am talking about who is on the podcast, which channels they subscribe to, why they are on the podcast not anywhere else.
As Steve Blank says, "you need to get out of your office to know your customers". The same applies everywhere. In the beginning, you can browse niche groups on Facebook, join communities on Tumblr, Reddit to see what people want to know about your niche.
To understand who your audience is, approach them, ask some of your subscribers how they found you, what drives them to listen to you. Knowing your audience, and their problems will take you next to them and make it easy to reach them.
4. Set yourself apart
How to pick a podcast topic that makes a difference?
The podcast is an enormously growing platform for marketers, businesses. Though it is relatively unexplored land for many niches, we can spot the competition among many podcasters. If you want to succeed in podcasting, set yourself apart from existing podcasters.
Understanding your audience can be an inspiration for brainstorming on how to find podcast topics. Giving a solution to their problem will stick them to your podcasts. It can be either your content or your storytelling style that makes you stand out from the rest of the podcasters around. For example, if you are a classic literature lover, and you adore Russian literature. Instead of focusing on broad concepts, dive deep into Russian literature and prepare separate sessions for each writer, book, genre.
Or, if you are a specialized psychologist on introversion, you can choose to cover how to live as an introvert. There are hundreds of podcasts about overcoming introversion, getting socialized. Instead, you can cover the blessing part of introversion, how people can embrace their character without forcing themselves.
5. Use your written content
If you are not sure about how to decide on a podcast topic consider repurposing your written content. This tip is special for those who have a range of digital marketing channels under their belt where the podcast is going to be the next place. But, the trick here is to make your written content sound euphonious. Do not try to exactly express each word as written. Be specific with your words, add emotions to highlight the major points. Make sure you distinguish between reading the written article and talking over written content.
Having said about articles, if you have a website on WordPress you can handle your social media sharing by automation. FS-Poster is a social media scheduler plugin allowing auto post on 14 social networks. You can share your blogs on Facebook, LinkedIn, select images for visual sharing platforms like Instagram, Pinterest or create a completely new post for direct share. You are free to add unlimited social media accounts, groups with a single account. Try Demo to see full features.
6. Host guests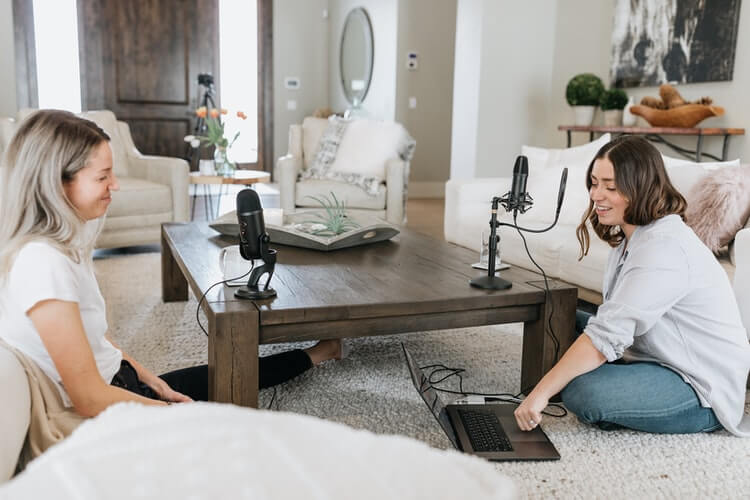 If you are planning to cover multiple topics choose ones that have tolerance for new ideas, new perspectives. Inviting guests to your podcast is truly needed to increase the number of listeners, and keep it more interesting. Hosting different guests throughout the series adds distinct opinions, shared expertise to topics. Exchange of ideas, Q&As adds more sincere air to the conversations, making people come back again.
7. Use keywords
Oh keywords, keywords everywhere!
Do not pass over keywords before finishing a questionnaire about how to choose a podcast topic. The same with other digital marketing channels, your podcast will appear high on search results if you use keywords in a topic.
There are lots of useful SEO tools you can choose to define your target keywords and their weight for success. Prepare the list of relevant keywords and check their performance on Google search. Have a target keyword for each podcast episode and see the estimated monthly searches for that keyword.
8. Find ways to monetize it
Before determining how to pick a podcast topic, take your time to find monetization options. Just like most bloggers, you would want to get the revenue out of your efforts. It is important to understand if the topic can bring financial perspectives with it. Podcast listeners are more dedicated and loyal than usual social media followers. They lean towards the recommendations of podcasters they trust.
A simple way of receiving a sponsorship is joining affiliate programs in your niche. You can also sell your expertise in the form of training courses, personal consultations. Once you create high-quality content and maintain consistency you will start to make money.
9. Link it with your business
How to pick a podcast topic that aligns with your business model?
You are taking time on researching the topic, doing the podcast, editing audio, marketing it. Might sound disingenuous, but you are making all these to help your main business. And placing podcasts on the right spot of your sales funnels is crucial to take what you put in it.
And, the way to do this is to heat up the statements with real practices, personal stories, what you did on certain issues. Randomly listing statistics or benefits of your products may exhaust listeners resulting in leaving episodes halfway.
If you are clear on what you are talking to, what solutions you offer them, how you differentiate yourselves from the rest, how you are bringing them to your business it will be easy to choose a podcast topic that drives engagement.
Say it loud
Responding confidently to the question of how to choose a podcast topic is crucial for the successful beginning and running of your show. The right podcast topic is the one that comes from your interests, solves the listeners' problems, and perfectly fits into your sales funnel. Your how to come up with podcast topics journey will be competitive and challenging. Strategically planning your calendar, creating meaningful content, and consistently hosting podcasts will eventually make you maintain a loyal audience and raise sales.