How to Define Social Media Goals for Your Business?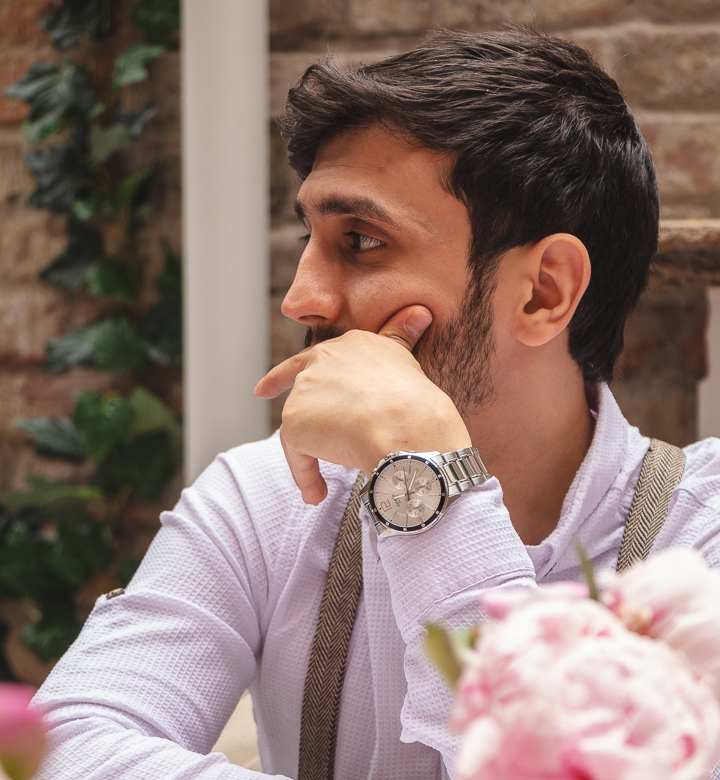 Social Networks
Jan 26, 2021
Today the success of new business companies depends on social media activities unless they don't decide to put a lot of investments on advertisements on different platforms. Social media marketing can have immense value for branding, but most businesses are not always sure about this value and don't know how to evaluate it.
Social media marketing strategy is similar to the SEO audit check or optimization. So, creating a social media marketing plan is not hard and painful when you have a clear vision about what to do. But in most cases, people are still trying to define and finalize their social media objectives.
According to the research, nearly half of marketers declare their biggest struggle is aligning their social media campaigns with company goals. The reason is lacking concrete social media marketing objectives or general guidelines for every business.
In fact, each company built their own social media goals, and as a result, they get different effects by doing so. Social media works differently for every niche and audience.
This article will go through several steps and explain how to define practical social media goals for your business. After reading our article, you will know what you should do day-by-day to meet the business needs, get more engagement, and reach more people beyond your capacity.
Let's get started.
What are social media goals and why do they matter?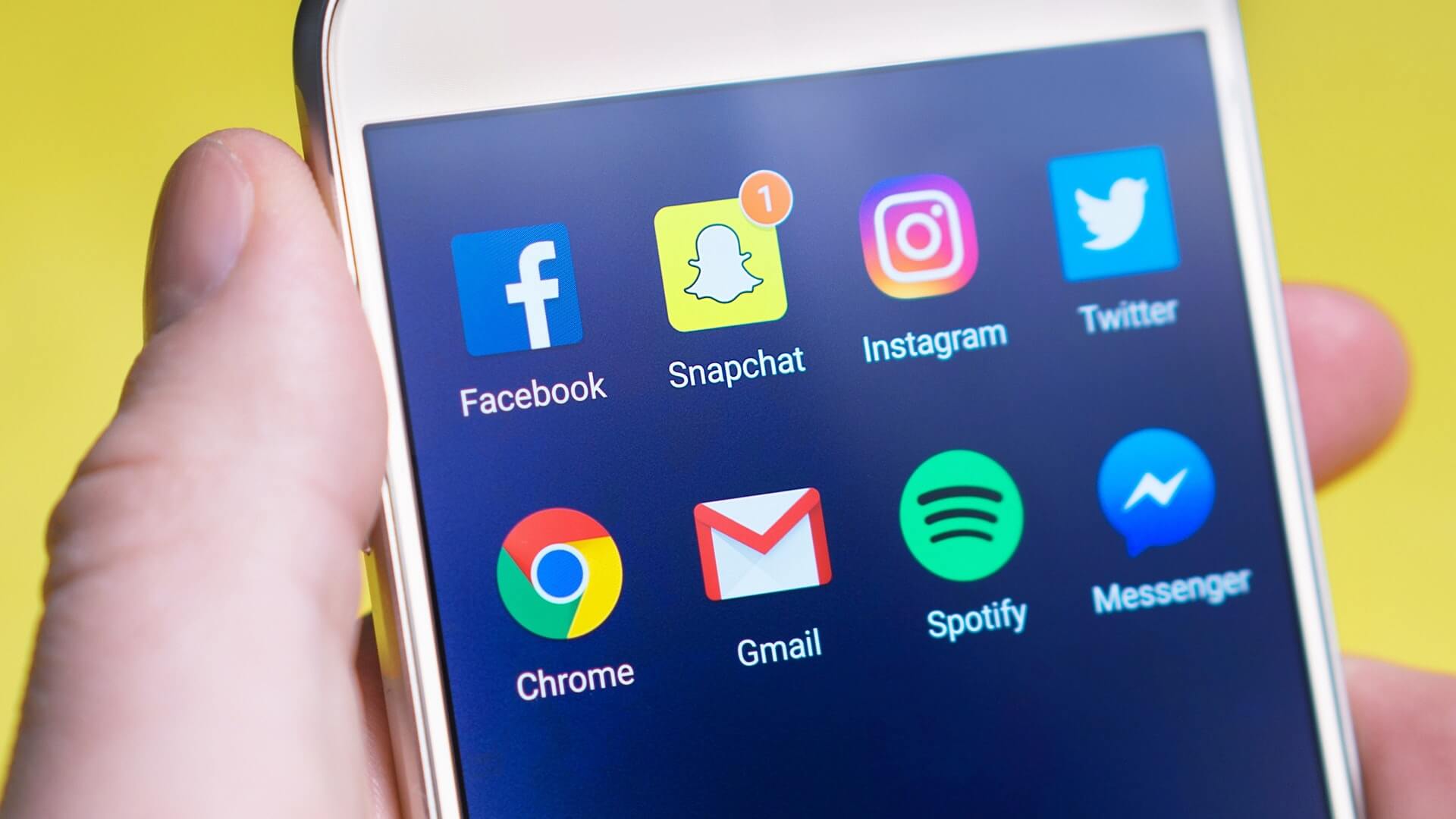 A social media marketing goal is a declaration of your desire to accomplish through your marketing activities. You can set goals for everything from a single ad expense to a social media campaign. But keep in mind a social media goal is different from a social media marketing strategy though both are important for your business. In brief, social media goals are the blocks of your social media strategy. Each goal represents a different piece of direction which makes the complete strategy.
So, you might ask what exactly social media marketing strategy is built for? Well, the answer is simple: social media strategy helps businesses to increase brand awareness, build engaged communities, sell products and services, advertise products to target audiences, track the performance and adjust the plan accordingly, and measure how people are engaging with the business.
What is a social media strategy?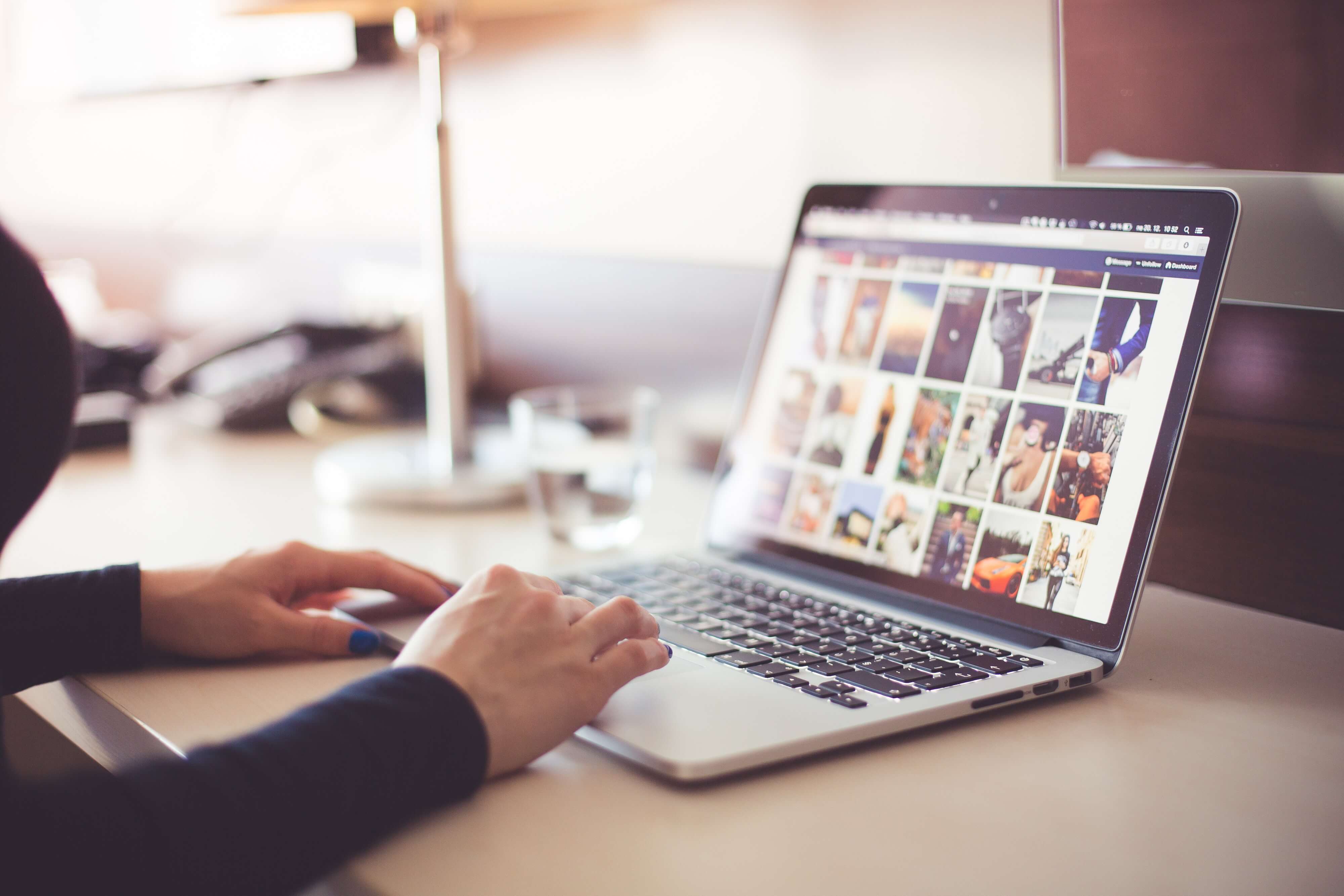 A social media strategy is a plan that includes social media marketing objectives, tactics, and metrics to measure progress. Usually, people build these strategies as a document form, including extensive details of each component and how to apply them for business goals.
A social media strategy plan must include a list of all existing and planned social media accounts along with specific goals for each platform. It means each account (if they represent a different niche and audience) must connect various social media objectives and the business's general digital marketing strategy. Good social media planning should define the roles and responsibilities within your team to reach more progress and be effective as much as possible.
Social media strategy should be specific by deciding what you want to focus on and how you want to increase the traffic. While defining social media strategies, you must find a way to measure them. Quantifiable metrics can help you compare your progress and adjust your goals accordingly.
In addition, you should be realistic when you define your expectations. Social media goals and strategies can be tricky sometimes; you have to know how the goals get you one step closer to achieving high-level objectives. While doing so, think about your mission, vision, and business objectives. It must be relevant to people's expectations to gain more engagement.
Last but not least, each social media goals have to be subject to a deadline. A deadline can change everything; you can measure the performance of the social media strategies according to the given timeline for a certain period of time.
With that being said, let's see
Common social media objectives for effective social media strategies.
1. Setting SMART goals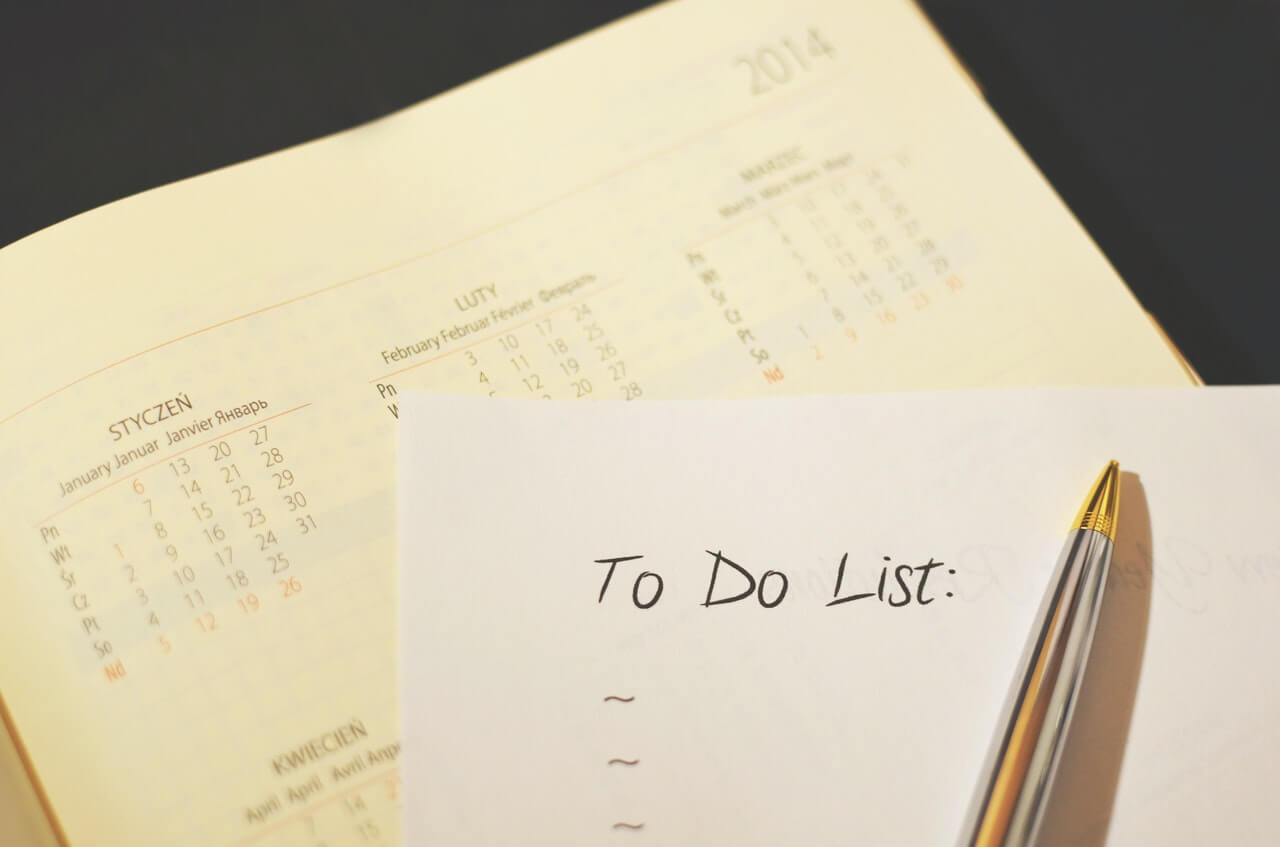 Once you have figured out how you will set up your social media strategies, it is time to determine goals for your plan. The first and foremost goal is setting a framework that will define the whole picture. In the literature, it is called SMART social media objectives.
Specific: Set clear, simple, defined, and engaging goals for your business.
Measurable: Check the analytics and performance of your social media marketing.
Achievable: Define achievable goals to reach high-level priorities.
Realistic: Be always realistic. Consider your budget and social media targeting.
Time-sensitive: Set deadlines. Compare each period one by one to determine issues and achievements.
These five elements should be your crucial framework of social media strategies.
2. Build brand awareness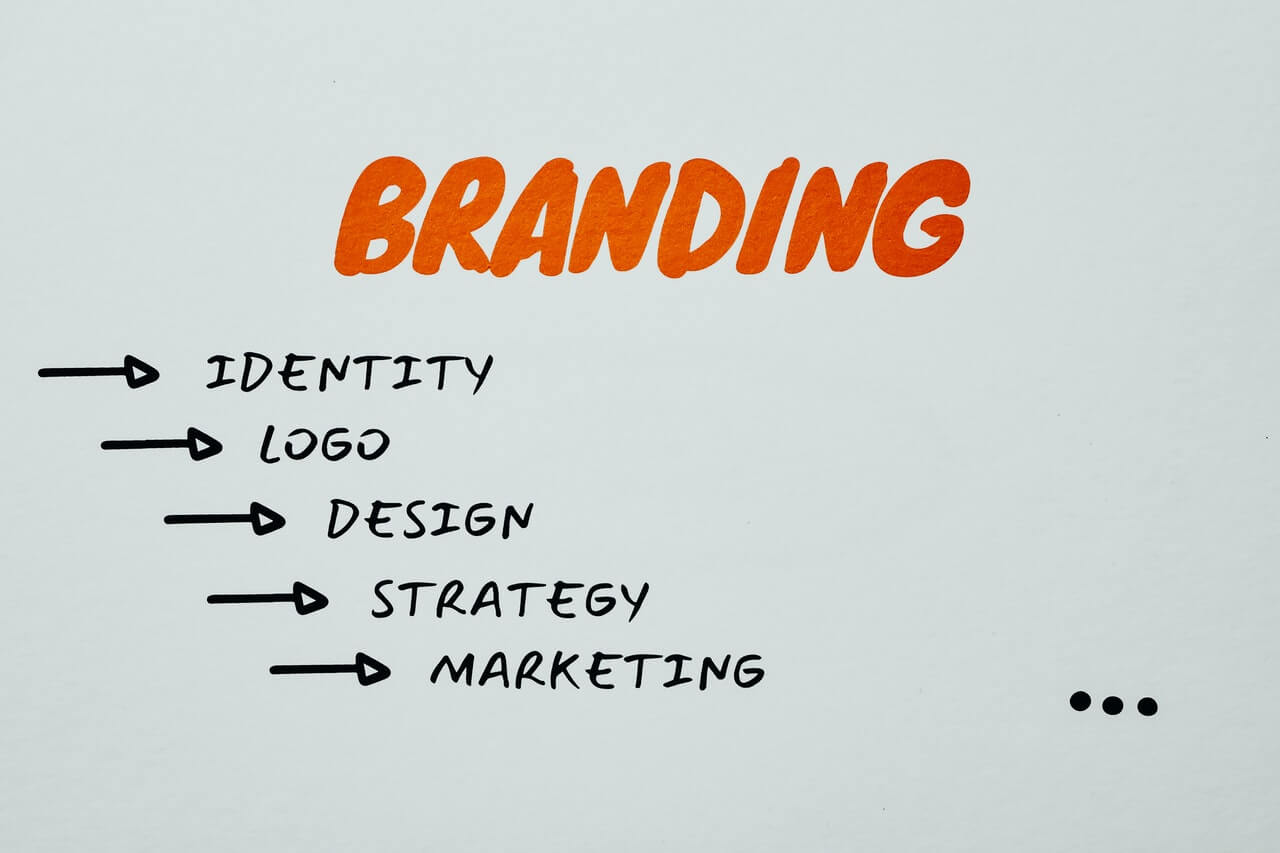 One of the most important tasks of your social media marketing is to promote your brand. Building branding awareness means increasing the number of people who are aware of your brand. This goal is the best, particularly for small businesses launching a new product or service into a new market. You should know your audience period by period to increase your brand awareness. You can measure brand awareness by applying special filters to your goals:
Post reach - Social media algorithms work differently. Shared content might get a different engagement rate. Therefore, you have to check and measure how many people have seen your post since it went live.
Growth rate - This indicator measures audience growth by each post. Your primary goal is to create a post that brings people to your social media channels.
Share count - If you have a good number of share counts, most probably your page will grow fast, and you will reach your priorities in the short term. Therefore, make outstanding designs and create interesting headlines to grab people's attention.
In addition to this list, our recommendation is to use video promotions for your brand. Nowadays, people prefer to watch videos instead of reading long-paragraph texts. In addition, video promotions are the best way to deliver brand goals, products, and services to people.
By doing so, you can explain everything in detail, which later on can convince customers, visitors, or audiences to purchase your products or follow your page/social media channels. For video content, YouTube, TikTok, and Instagram are the best platforms to organically reach a considerable amount of visitors.
3. Drive traffic to your website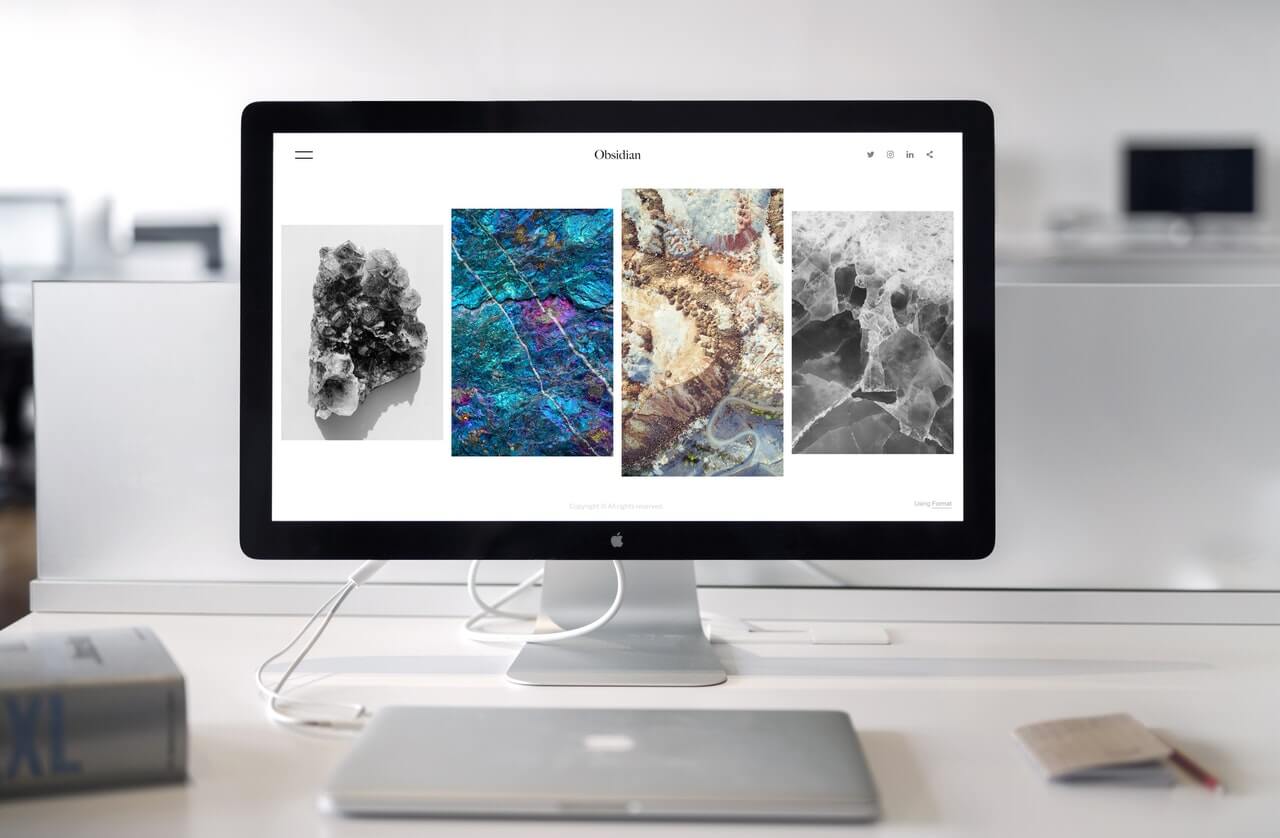 Another step of promoting your business on social media is driving visitors to your website or blog, who might even turn into your customers in the future. To do so, you have to set specific goals for your website branding as well.
Unfortunately, social media websites are not URL-sharing-friendly; they do not prefer to show published URLs to people. But if you put quality content and attention-killer headlines, it can reach more people than you expected.
There are several ways to measure traffic to your website:
Traffic from social media - on your WordPress website, you can use several plugins to measure the read count of your blog content. In addition, Google Analytics can show the proportion of traffic driven into your website from different channels.
Post reach - as we mentioned above, social media platforms are not URL sharing-friendly. Your blog posts will probably get less engagement and reach rate than other posts. However, each blog post will have a different reach rate. You can compare your blog post engagement numbers and define which headline/content/blog post is read and shared by people.
Clicks on blog post links - Sometimes, people put all necessary information to the post along with links. It has advantages and disadvantages. By doing this, you can reach more people due to available data. People prefer to get information directly from the post without clicking on other sources. But in the long-term, it has disadvantages as people will not click the link unless it is a checkout product/service. Therefore, you must find a balance between blog posts and social media content.
4. Build a community around your business
The best way to reach people is to gain more followers and convince them to share your blog posts or social media content. There are several ways to create a community: Facebook groups, paid subscription plans, Twitter chats, Telegram groups or channels, etc. Each platform has a different engagement rate and audience.
Tracking audience numbers will help you understand your audience; however, in recent years, the number of closed communities and chats has increased, and businesses are benefiting from it. It means that when you create private groups or channels, people get more interested and try to reach them.
Moreover, one of the best advantages of groups is a notification system. By default, all members get notifications about new posts. Even if the notification option is not enabled, they see recent posts in the news feed. So, you will always get your audience's attention when you publish new content.
5. Effective customer service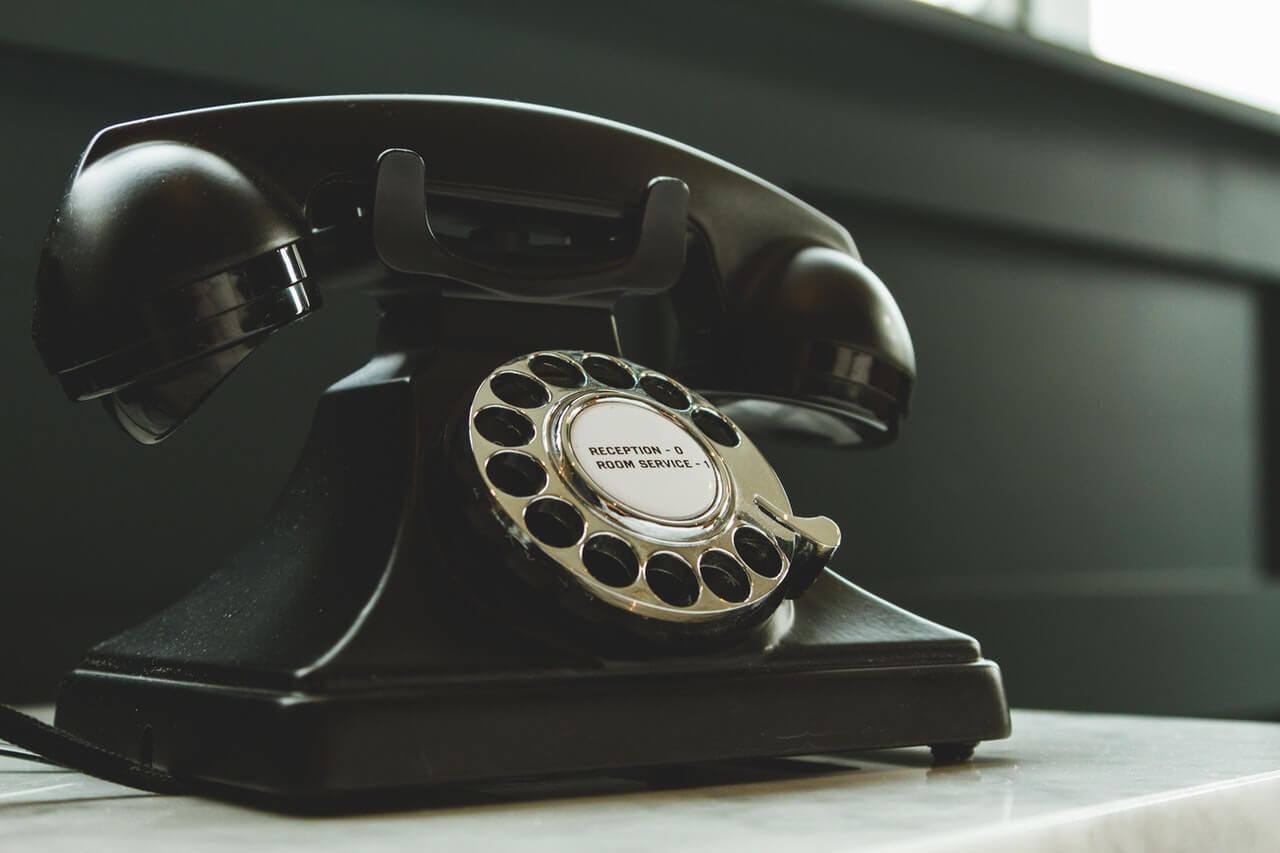 Having a good and solid customer service system on social media can help to increase revenue, customer satisfaction and retention, and overall branding awareness. If you sell a product or service, people will always ask questions; even you declare everything on your website.
Therefore, you need to build a system to answer all questions, comments, and mentions regarding your business. People avoid those pages or businesses that do not provide a solid, detailed answer or simply ignore people's reviews.
The customer service should monitor the page every day, react to all comments, answer direct messages, check mentions, and evaluate reviews. By doing so, you will understand how many people saw PR campaigns through social media.
In addition, by reviewing comments and messages, you will realize how many people are sharing or talking about your content. In the beginning, if you are just starting your business, it might be difficult to manually track all social media mentions of your company.
6. Growing your audience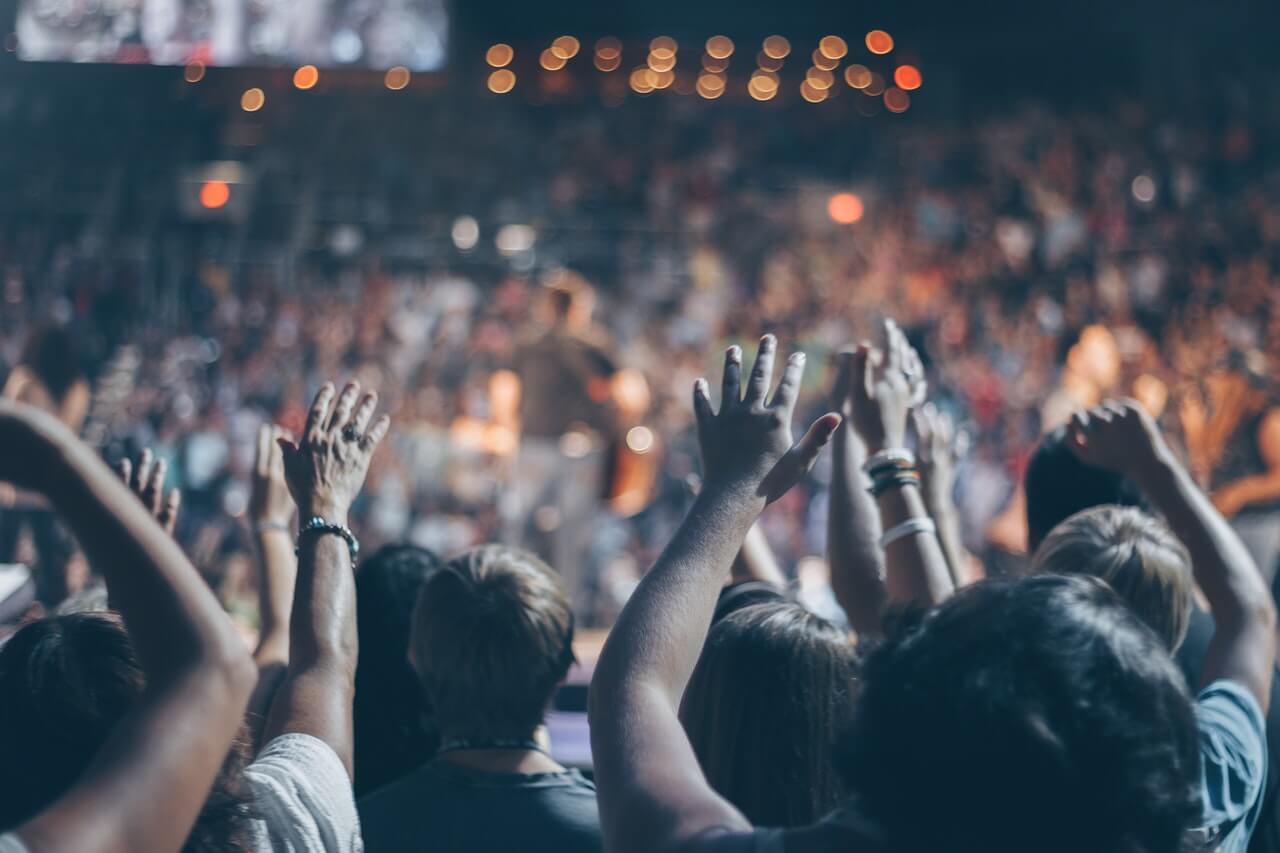 Now, it is time to talk about growing the audience and reaching more people. Nowadays, getting more people and bringing them to the page/business is difficult. Because more prominent people/companies saturate almost all niches, it does not mean you can't get recognized easily or in a short time.
You can use several methods to invite people to your social media channel and website. Here are the top three effective ways:
Applying Business goals: Yes, you have to use business goals for your social media strategy. It should be almost similar to reach your high-level goals.
SMART social media goals: Your content should be specific, measurable, achievable, realistic and time-based. In addition:

Increase the number of post impressions period by period
Achieve 100+ overall social shares within three months per blog/website article
Improve branding awareness by getting more comments, mentions, and messages

Social media KPIs: You have to use social media metrics as your WordPress website:

Checking social media advertisement impressions, shares, reactions
Comparing reach and engagement numbers per social media post
Understanding your audience by their age, gender, behaviours, interests, location, and many more analytics
7. Gather data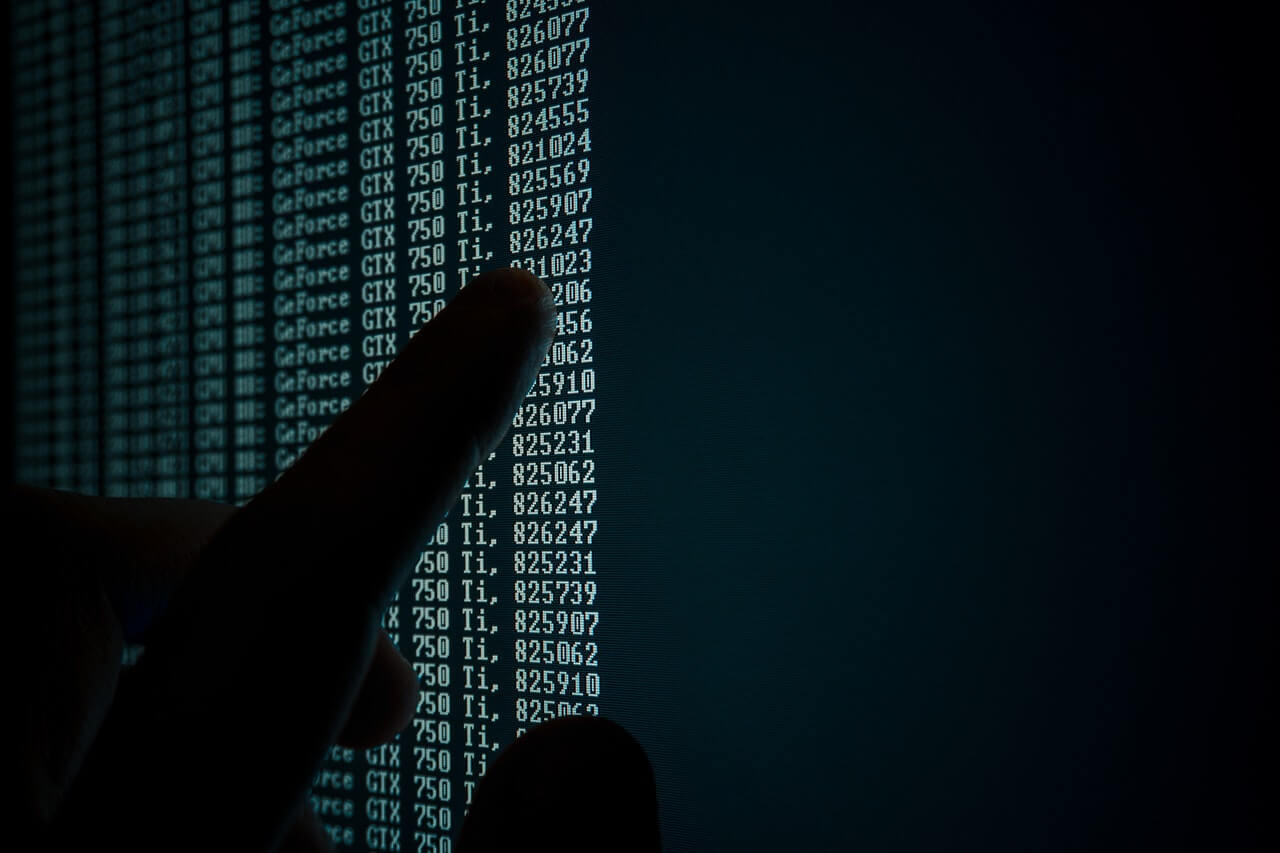 Data is the essential factor of social media strategies and business goals. Without data, you will not reach more people, promote your content, get sales, and bring website visitors.
Do not make assumptions. False advertising may bring you an utterly irrelevant audience. For instance, some people think Facebook is the best platform to reach the young generation; however, numbers show that Facebook's average age demographic is actually 30-49.
Social media analytics is similar to Google Analytics. It can provide a ton of valuable information about who your followers are, where they live, what they like, how they behave and interact with your brand on social media.
Social media insights can be used to improve your strategy and target your audience. Small business owners can use these insights to better understand what their customers want and need in order to craft the most successful campaign that will reach an audience.
8. Get to know your competition
In your area or business field, most probably, you are not the only person who provides a service or product. Odds are your competitors are already using social media, and you should find out what they're doing. It could give you some ideas that you need to succeed.
Before promoting your business and setting ad campaigns, conduct a competitive analysis. A competitive analysis will help you understand who your opponents are and what they're doing well by enabling you to see what's expected in your industry. That way, you can use this information to set social media targets for yourself and learn more about the potential return on investments.
Use social media to learn about your competitors. Check their content, posts, audience, reaction rate to understand overall performance and place in the current market.
You might find that one of your competitors is dominant on a specific social media platform and that most of their social media efforts are concentrated just on that. So you might want to focus more on platforms where they're not so popular and see if you can get a lot more fans there.
9. Do social media audit
If you have several social media channels, optimizing your social media objectives and strategies is critical to boost rankings and attract more visitors. As a result, your audience will grow, and you will get better results day by day.
A social media audit can be tricky if you don't know what's going on your social media pages. You can analyze your page and fix all critical issues by performing a social media audit. In addition, you may create new strategies if your social media channels' performance is not as expected.
Before starting social media audit, try to answer the following questions:
What's working well on my page, what's not?
Who is engaging with my social media pages?
What is the essential metrics of the existing audience?
How does my social media presence compare to the competition?
Once you find all answers and gather the data, you can plan how to improve your strategies and goals to optimize social media pages. The crucial point is to know if your audience is still on your page. Then you have to find out how they use these platforms and how you can achieve your goals.
Moreover, during the social media audit, you will discover fake and inactive accounts on your social media page. These imposters can be harmful to your brand - they can affect your social media performance. Remove them from your pages and report.
10. Create social media publishing calendar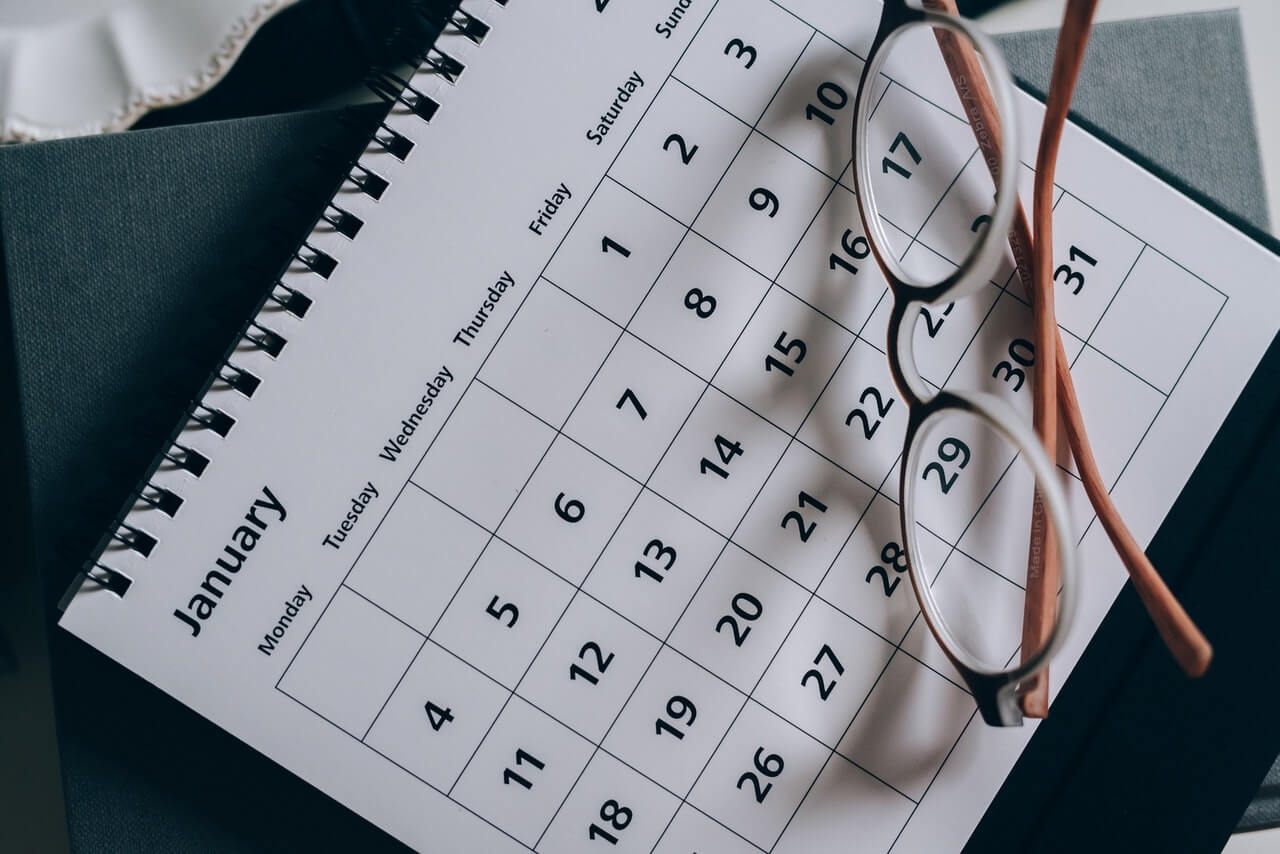 Make sure you know your social media and business goals before you plan your content strategy and social media content calendar to make sure each post is aligned with the purpose of your social media profiles.
If you are new and just started your business, make sure that you follow up on the 80-20 rule: 80% of your posts should be informative, educative, and entertaining, while 20% should directly promote your brand.
Sharing your article on different social media channels is integral to your SEO strategy. We have a dedicated article about sharing a blog post on social media, explaining the primary strategy and social media for outreach. If you haven't checked the article yet, take your pen and notepad as we provided the necessary information.
Here is the brief information about social media sharing:
Facebook – posts 1-2 times per day. Depending on the content and audience, Mondays, Wednesdays and Thursdays are the best times to post on Facebook. During the weekdays, 1 p.m. is the best time, but people engage less between 5 p.m. – 7 a.m. Avoid posting on Sundays.
Twitter – posts 6-9 times per day. The best period for the posts is 9 a.m., but if you want to have more activities, you should post between 8 a.m. and 4 p.m. You can post on Sundays, but we don't recommend it because people always try to have family time during weekends.
LinkedIn - posts 1-2 times per day. The most active period is weekdays. Overall, between 8 a.m. – 5 p.m., your posts will reach more people depending on your network activity.
Instagram – posts 1-3 times per day. It is the same as Facebook; however, start posting after 10 a.m. as people become more active later in the day.
Luckily, we have some good news for you. FS-Poster is a dedicated plugin to share your blog on social media whenever you want. FS Poster lets you publish your posts on the most popular social networks. You can also schedule new blogs, re-publish previous content, and enable a direct share of individual posts on every platform. You can auto-post to 15 social media networks from WordPress at the same time. For more information about the plugin, please visit the official website.
Final remarks
Setting the correct social media goals is crucial to developing an effective social media strategy and presence. Furthermore, determining the optimum social media goals can help you achieve tremendous growth in all areas of your organization.
Setting SMART goals and aligning your social media activities with them is an excellent way to ensure online marketing success. You can track your key performance indicators more precisely after having a clear set of objectives.
Spend some time reviewing your goals on a frequent basis to see if you're still on track or if anything needs to be tweaked. Measuring, adjusting, and repeating the process is a winning formula.
To sum up, plan, create, and schedule posts on every social media page. To understand and improve your goals, track relevant keywords and topics. Always check social media insights to improve your presence and brand awareness.