Top 10 Social media KPIs for small businesses to track in 2023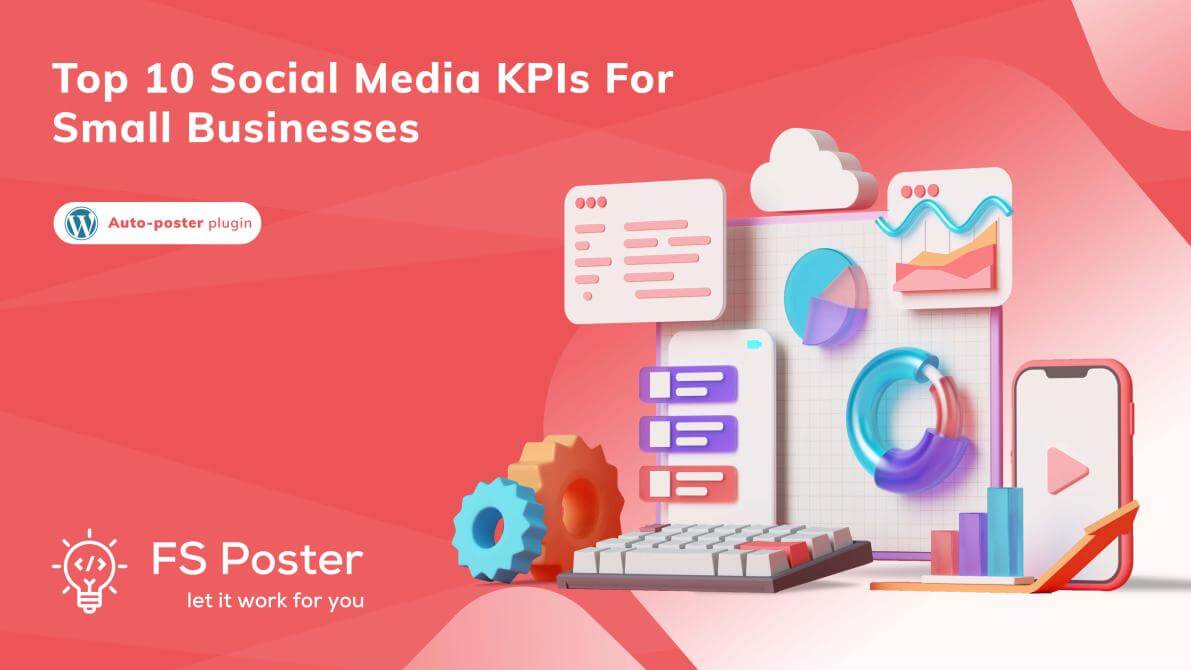 Social Networks
Jul 13, 2021
Updated at: Dec 26, 2022
Key Party Indicator? Or Kyiv Polytechnic Institute? What is KPI? :)
When your client or boss comes to you and asks, "How is the social media strategy of your business going?" you will begin to measure all the data that you can on your social media. This data-based information is called KPI, or more accurately, Key Performance Indicator. Businesses use KPIs to assess performance over time, evaluate whether goals are being reached, and determine whether changes are required. This is a sort of performance assessment that may help you understand how your company or department is functioning.
It does not matter if your business is big or small. Every company requires strategy as well as operational measurement. When it comes to choosing the correct KPI for a small business, there are two rules to follow:
1. KISS
Keep it simple, stupid. Make it as simple as possible to grasp so that your employees know what they need to do.
2. SMART KPI
Specific, Measurable, Achievable, Relevant, and Time-bound. SMART KPIs will make it easy for you and your team to commit to your objectives and work toward them consistently over time.

Importance of KPIs for small businesses
To keep track of the company's health.
KPIs are a gauge of a company's health. To keep track of your company's vital signals, you just need a few KPIs. Only measure what you wish to move so you may focus your energy on where it will have the most impact. We've discovered that measuring a few KPIs in each of four categories is critical: employees, customers, processes, and revenue. These are categorized as human racial studies.
Measure your progress over time.
The importance of KPIs for small businesses also lies down in tracking key outcome indicators such as revenue, gross profit, position, and the number of employees. Set goals every second and quarterly, and use weekly KPIs to measure your progress towards your goals. Setting the right KPI for small businesses can help you measure your progress toward long-term goals and business strategies.
To make changes and keep on track.
You need leading indications in addition to your results to warn you when you're at risk of missing those targets before it's too late. Common small businesses' KPIs assist you in predicting what will happen in the future as well as your future outcomes. They tell you if you're on track to attain your objectives. There are two types of leading indicators: There are two qualities of a leading indicator. It is quantifiable and has the potential to have a direct influence. If it's on your dashboard, it's a fantastic KPI to keep your project on track.
To solve a problem or engage in an opportunity.
Use a combination of KPIs in your dashboard to quickly get the right information for solving a problem or engaging in an opportunity. Let's say you are in a slump in sales. Finding some KPIs for small businesses can help change the flow (probably the number of outbound calls, the number of held constants, and the number of exhibits attended). Place them on your dashboard and track them weekly to see if you've found the right lever to help you generate more predictable sales. Or let's say you have a good idea for a new product. You cannot test on multiple clients and validate KPI for small businesses before running at scale. You can monitor the number of interested customers, NPS score implementation time, number of defects, and more.
To look at trends across time.
Another Importance of KPIs for small businesses is that you can start to see trends in your figures if you measure the same KPIs quarter after quarter. These patterns can aid you in a variety of ways in your business. You can forecast your slowest quarter and use that opportunity to update your system or implement a company-wide training initiative. Perhaps you've noticed that your sales manager always makes predictions.
A Step-by-Step Guide to Choosing and Tracking KPIs

Choose one or two measures that contribute directly to each purpose.

While your company has numerous moving elements that are critical to its operations and profitability, keeping track of everything that is going on within is impossible and inefficient. For one thing, not all metrics are worth keeping track of. Measuring too many metrics may produce an extra effort that is ultimately ineffective.
Make sure you meet the appropriate KPI criteria

Consider the following questions for each KPI you're considering:
Is it possible to quantify it?
Is this KPI something we can use to influence/drive change, or is it something we can't control?
Is there a link between this KPI and our overarching strategy and goal?
Is it easy to define and comprehend?
Is it possible to measure it in a timely and precise manner?
Is it useful from a variety of perspectives, for example, customer, employee, etc.?
Monitor and report KPIs
Finally, you should continually review your KPIs and performance on a monthly, quarterly basis, or other predefined reporting frequency. Through regular monitoring, it's easy to see when the results were poor or over-performance and what caused the change during this period.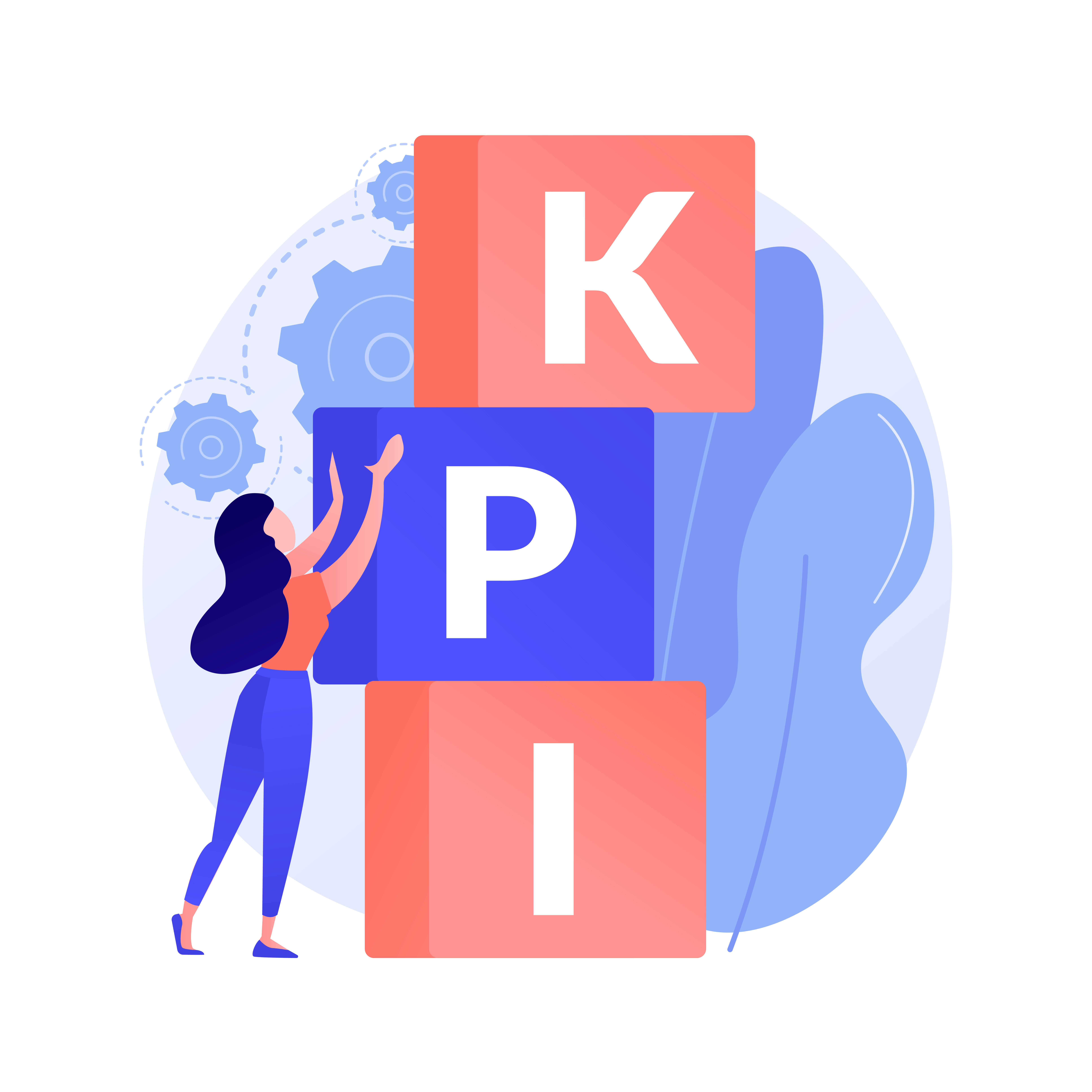 Let's have a look at common small business KPIs
There are numerous social media indicators, each of which may be useful to your company in different ways. To effectively track how your brand's social media strategy is achieving your company goals, consider setting up KPIs in each of the following categories:
1. Number of followers
Follower count is one of the common small business KPIs that is measured during the starting period of the business. It is the number of social media users who have chosen to follow your social media accounts. The quantitative metric shows your power to bring interested people around your social address.
2. Likes
The number of times a follower interacts with a social post by clicking a like button within a particular social media platform. Likes still remain one of the main determinants when it comes to measuring the effectiveness of marketing efforts and engagement rate of users.
3. Comments
The number of times a follower left a comment on an article. Remember: Comments can have positive or negative emotions, so many comments aren't always good!
4. Impressions
Impressions indicate the number of times a post has appeared in someone's news feed or timeline because someone you already followed or knew liked or shared my content is referred to as impressions.
5. Reach
This is how many people have seen the post since it was posted. Reach depends on when the viewer is online and how good the content is. It gives you an idea of ​​what your audience is worth and what's interesting. You can calculate it by dividing Post View by Total Followers and multiplying by 100.
The KPIs mentioned above are accepted as vanity metrics where they just show the number but do not allow you to fully understand your performance. Such metrics are essential for KPIs for small businesses. But there are a few complex metrics that are also common KPIs for small businesses.
6. Clicks
Clicks are one of the easiest forms of participation that can be measured. People who are willing to click on a website or blog link are generally more likely to switch.
7. Conversion rate
This is the percentage of people who complete the activities indicated in your social media CTA (visit your website or landing page, subscribe to a mailing list, make a purchase, etc.) in comparison to the total number of clicks on that specific post. A high conversion rate indicates that your social media post provided something important to your audience, prompting them to take action!
You can calculate it by dividing Conversions by Total Clicks and multiplying by 100
8. CTR (Click-Through Rate)
CTR is the percentage of people who searched for your post and clicked on the CTA (subpoena) contained within it. This can give you insight into whether your content grabs the viewer's attention and calls for action.
You can calculate it by dividing Total Clicks by Total Impressions and multiplying by 100.
9. CPC (Cost Per Click)
CPC is the amount you pay to social media platforms such as Facebook, Twitter, and Instagram for each individual click on a sponsored social media post. Track this to make sure it's a worthwhile investment in the amount you've spent.
You can calculate it by dividing the Total Ad Spend by the Total Measured Clicks and multiplying by 1000
10. CPM (Cost Per Mile or Cost Per Thousand Impressions)
This is what 1,000 people pay every time they scroll through a sponsored social media post.
You can calculate it by dividing Total Ad Spend by Total Ad Impressions and multiplying by 1000.
Wrap up
On every occasion, maintaining many accounts across different platforms is part of your brand's social media strategy. Adopting a social media management tool to measure your KPIs will make your work simpler. You need to determine your common small business KPIs while building a content strategy. So a social media content calendar helps you to use your time effectively and focus on other aspects of your marketing strategy. In that case, FS-Poster will be your effective assistant in scheduling your post on various social media accounts. Try Demo version to be aware of all features.