Top 5 vital tips for successful social media marketing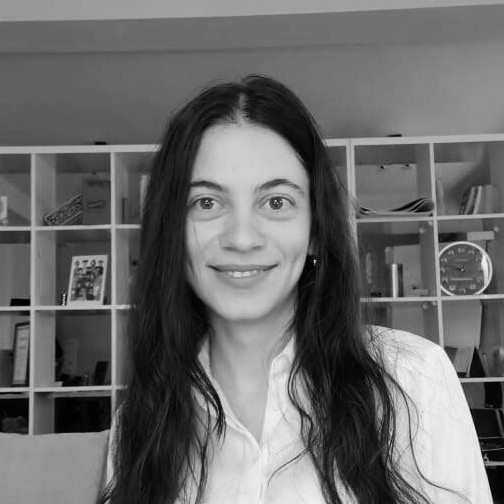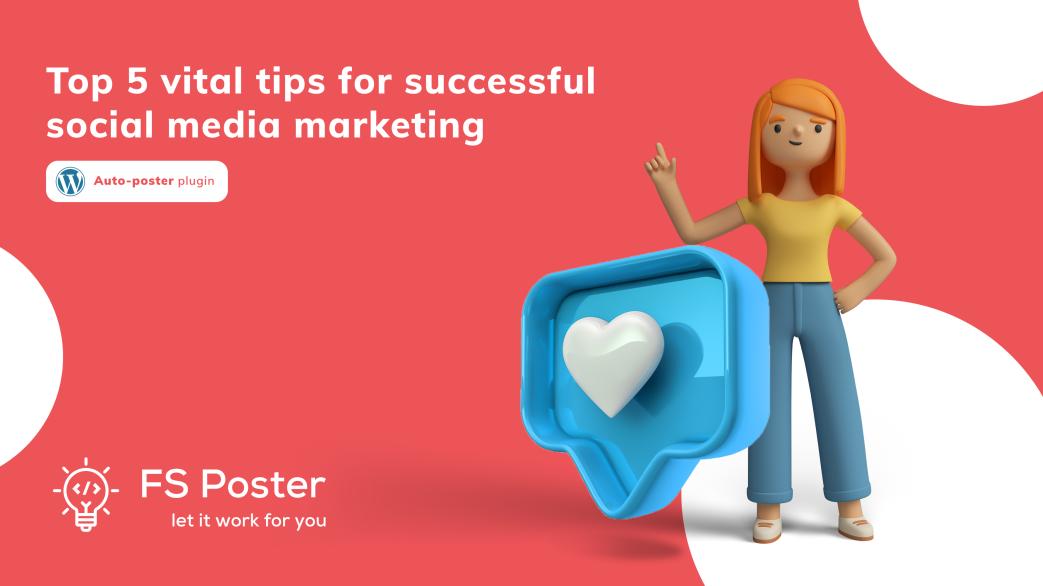 Social Networks
Jun 11, 2021
Either you run B2B or B2C business your social media account is the first place your visitors will look for when they hear about you. More tailored your social media marketing strategy more successfully you connect with your followers. If you have not gone social there are numerous marketing and business opportunities that you are missing out.
What are the key benefits of social media platforms for businesses?
It is no surprise that 73% of marketers find social media marketing strategies effective for their businesses. Social presence gives you different ways for introducing your products, knowing your customers, establishing relations with them, boost website traffic, and ultimately increase sales. The main benefits of going social are:
Connecting with the target audience
The first advantage of the social media marketing platforms is that it helps you to connect with your potential customers without spending extra budget. Interacting with your followers gives you insights into customers and to use the data for further marketing and business operations. Most of the social media platforms have quick survey features that help reveal customer views in a short time.
Branding
Plus to knowing customers, social media platforms allow you to expose your brand messages, create brand awareness. Expressing your perspective towards ongoing social and business matters help you position your brand in the customers' mind.
Relevant communities like pages, events, or groups are extra places that you can implement your social media marketing strategies.
Customer support
Another advantage that social media marketing offers is the opportunity to serve customers wherever they occupy. It lets businesses provide answers to customer questions and concerns in a timely manner. Its convenient and accessible nature makes it perfect for customers to reach your brand and for you to receive customer feedback. Messenger bots allow you to automate your customer service.
Business growth
Social media platforms like Instagram, Facebook, LinkedIn, Telegram offer growth opportunities for small and large size of businesses. By building relations through social media marketing strategies, you can direct your followers to your sales page.
Measurable
The power of social media platforms is that you can measure the performance of your social media marketing strategies over a period of time. Via extensive reporting, you can keep track of ongoing campaigns, cancel or pivot upon the results.

Now that we know how important social media platforms are for your business, it is time to give vital social media marketing strategies that you can start implementing now.
1. Create a social media content strategy
Content is king. You probably have heard this saying. As with every platform, content is the way you present your products and overall brand to your customers and visitors. Effective content strategy should be relevant to the target audience and so that helps to build long-term relations with customers. The key here is to resonate with your value proposition within social media posts.
Without a well-prepared content strategy, your social media posts are useless in maintaining business relations on social media. Content creation is a long setup process starting from the creation of a content plan to measuring the results.
Content of your social media posts should be based on your product type, follower behavior, choice. If your users prefer video content over written content you have to focus more on video content. Considering the fact that visual content is 40 times more likely to be shared, video is no exception.
The first reason for the increasing popularity of video content on social media platforms is its engaging nature. It allows you to grab the user's attention from the first few seconds. It is easy to share your message and link it to a call to action. Your How-to videos can be a direct medium for sales.
Although the length of your video depends on industry, platform, content it is better to keep it short for more engagement. Although Facebook allows uploading 240 minutes of video, videos around 15 seconds are viewed all the way through. It says that 47% of the value is delivered in the first 3 seconds of the video.
In spite of the 60 seconds limit on Instagram, the ideal length for business videos range between 25-30 seconds. Same with LinkedIn, videos around 30 seconds get a 200% full-length view.

To sum up, you should deliver content that you as a customer of a certain product want to consume on social media platforms.
2. A\B test
Creating killer content may be the beginning. Content that you find relevant for the audience may not be the one your customers engage with. You cannot be a hundred percent sure about what really works for your audience until you test. With A\B testing you can figure out what types of content your users want to see, and their reaction you have to test.
Also called split testing, A\B testing is a form of testing where you can test variations of social media posts to find out the most effective one. The key for running successful A\B testing is to test only one variable.
Testing allows you to know:
What type of content has more engagements?
Which time of day people interact most?
Which CTA gets the most conversion?
What can you test with A\B testing?
Text is one of the key elements of social media posts that you can test. Changing description, text length, phrase, punctuation, voice tone, emojis, hashtags can be tested here.
While visuals are the first attention-grabbing element of a post you can experiment with what types of visuals get more clicks. You can change the image, link preview, videos within this category.
CTA is the key point for generating conversions. Here, you can test the text of CTA, the button color, button size while keeping all other variables the same.
Testing time or day will make it clear what time your audience is online and active. The best time differs from the region and social media platform.
When the testing is done, it is crucial to keep records of analysis and optimize content based on the results of testing.
Now that you identified how to optimize your content it is time to
3. Figure out when to post on social media?
Creating a social media calendar is one way of balancing your social media marketing. It assists to plan your social media posts, keep track of their progress in a single place.
Social media auto posting allows you to scale your post publishing practice for all your social media accounts. Considering the number of social media accounts you're running, it is a time-consuming process to upload your posts manually every time.
The main benefit of auto posting is that it keeps your profile engaged with followers while you are busy with your critical tasks.
This is when FS-poster comes to your help. FS-Poster is a WordPress auto poster plugin built for organizing content sharing. With 14 social media integration channels, the plugin helps with social media scheduling, re-publishing previous posts, customizing messages, controlling post intervals, and analyzing the post performances through multiple platforms.

The WordPress scheduling plugin allows you to reduce time waste while sharing posts and keeping your social media fresh by social media calendar.
How to enable FS-Poster?
Once you installed the plugin on your website, go to the Accounts panel to add your social media accounts. The auto poster also allows you to put time intervals between social networks.
Your social media communities like pages or groups will be automatically added to the plugin once you activate it. The plugin offers custom URL, URL shortener options to minimize the risk of duplicated posts.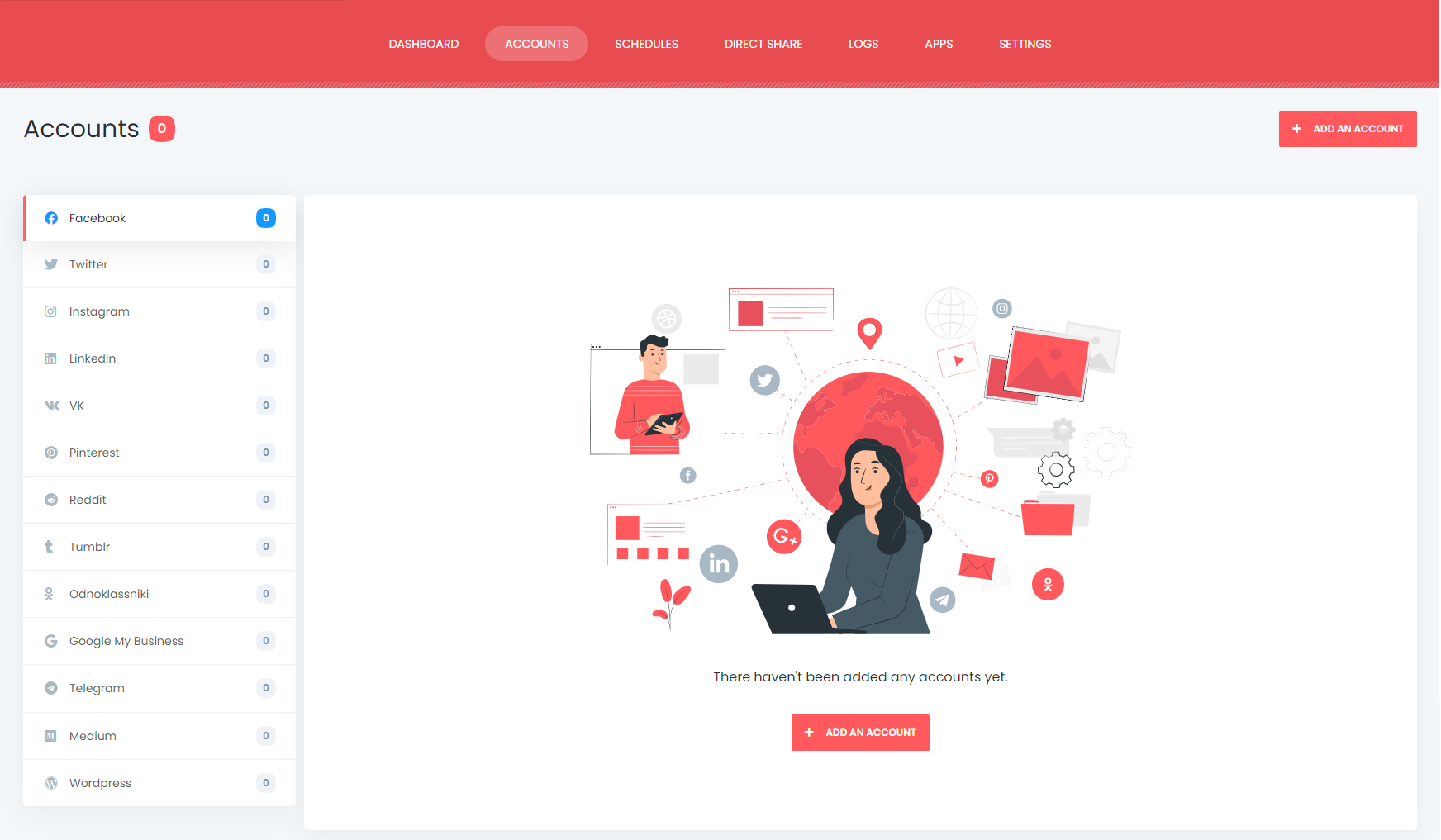 Schedules feature allows putting post intervals, a number of post times, post order options while scheduling. The plugin offers several other features to customize your posts based on messages, post types, published days, social media accounts within the panel. Try Demo now to explore more features of FS-Poster.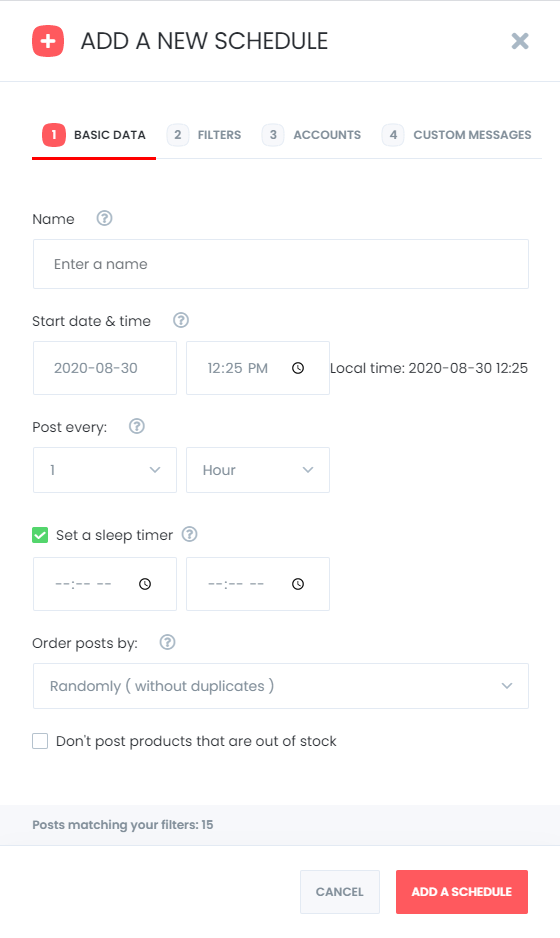 4. Leverage influencer marketing
Influencer marketing is another social media marketing strategy to maintain credibility for your brand. Influencer marketing is a brand collaboration with thought leaders, individuals, or groups who have expertise in their field.
As a word of mouth marketers, influencers are an effective channel to inform users about market trends, brands, and products. The reason why influencer marketing is more effective than paid advertising is authenticity. As influencer marketing was built on trust, influencers have the power to impact the purchase decisions of customers. In fact, for 2019 statistics 89% of marketers found influencer marketing more effective than other marketing channels.
Being the buzzword of digital marketing influencer marketing has gone beyond personal profiles. Now, brands have more choices for leveraging influencers as part of their social media marketing strategies:
User-Generated Content is a popular form of content created not only by influencers but regular users or customers. With UGC social media posts you can easily turn your real users into brand advocates.
Social media takeover is giving access to brands' social media accounts to take control over them. The entertaining form of influencer marketing adds a human touch to brand pages.
Social media communities are like industry-specific groups or pages are an unusual form of influencer marketing. Considering that the interests of community members are the same as your target audience, they are the best place to promote your brand.
Although influencer marketing is on-demand and cost-effective marketing brands have several difficulties in building relations with influencers. The most common challenges for brands on collaborating with influencers are:
Finding the right influencers
Influencer fraudulent\spotting fake influencers
Influencer relations management
Brand alignment
You can find explicit information about influencer marketing in our Ultimate Guide To Influencer Marketing blog.
5. Integrate customer service into your social media marketing
Facilitation of customer services is another benefit businesses can take from social media platforms. Integration of all the mentioned social media marketing strategies into customer services gives you a chance to provide full customer service within these platforms.
Speaking directly to brands via social media platforms, customers get closer to brands and speed up the purchase process.
Create product series on social media
The easiest way to increase awareness of your products is to place product-related content such as How-to videos, tutorials, explainer carousel posts on social media. Doing this way you onboard your customers within social media platforms.
Respond to FAQs in your social media posts
Again, repurpose your customer request into social media posts. Either through separate posts or stories, you can minimize the time spent on repetitive tasks and focus on business growth. Instagram Story is helpful to pin important posts to visitors.
Review customer reviews
Followers' reactions to posts, interests of users via comments, or direct chats give insights about the scope of content and user feedback that can further enhance the quality of customer service.
Final thoughts
We listed 5 essential tips for successful social media marketing along with ways to execute them. Remember, a well-prepared social media strategy will not only boost your messages through social channels but also ultimately give you a competitive edge in the market.
Also read: