How to Auto-Post to TikTok from WordPress [A Complete Guide]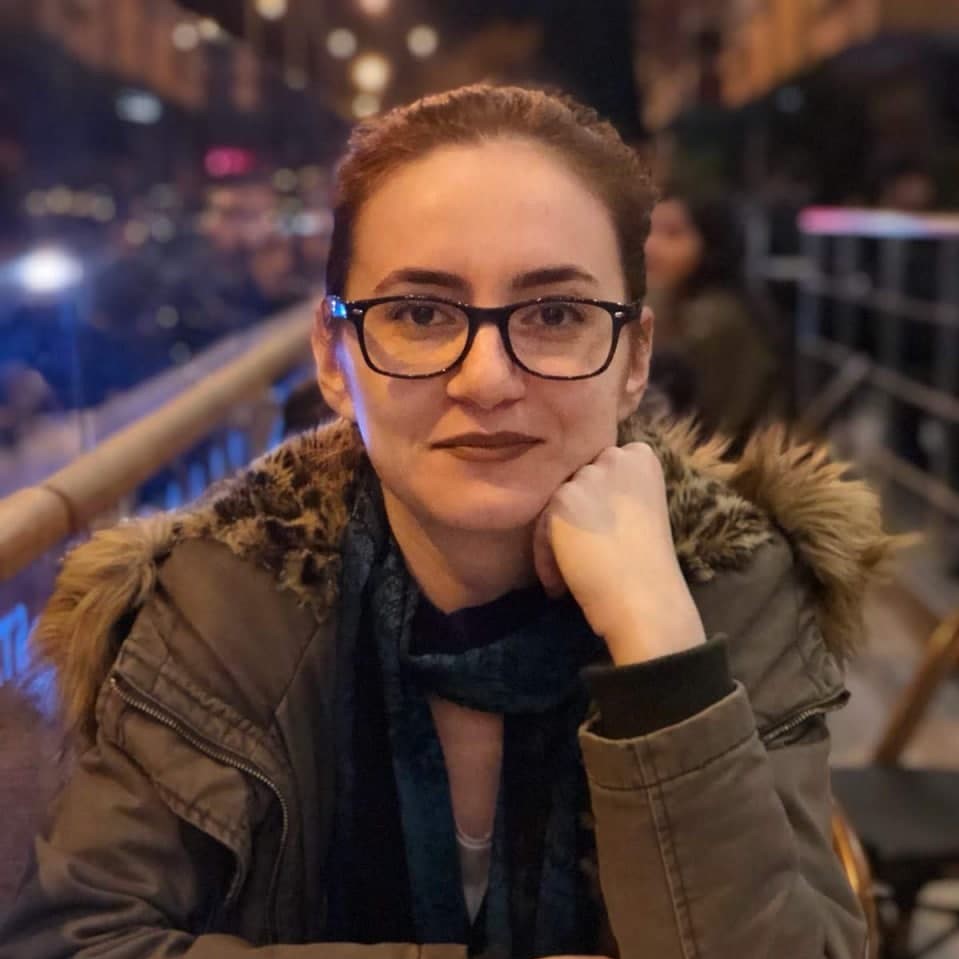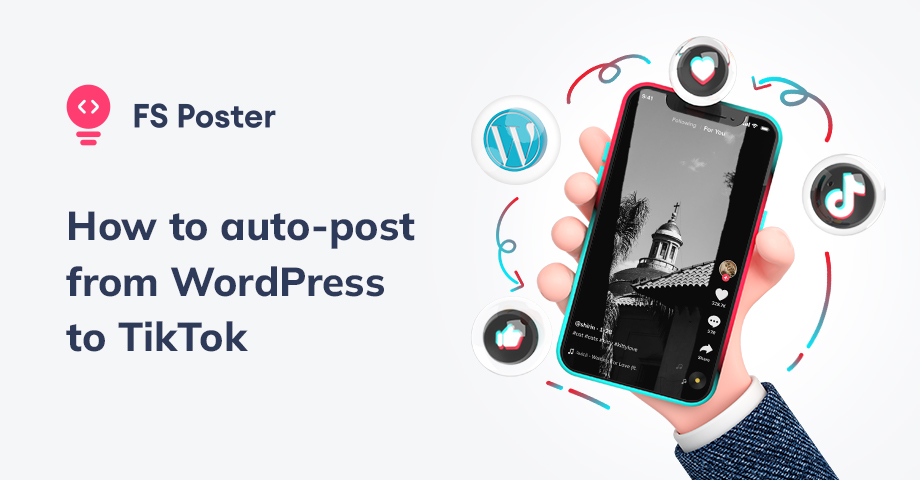 Social Networks
Nov 29, 2022
Lately, we talked about how to auto-post to Xing from WordPress. Now it's time for TikTok. Are you looking for a way to automatically post your WordPress content to TikTok? If so, you're in the right place! There are not a lot of tools that let you auto-post your video from WordPress to Tiktok. But we have made a revolutionary update on FS Poster and added TikTok+Planly integration. In this article, we will show you how to easily auto-post to TikTok from WordPress via FS Poster. We will also provide some tips on how to get the most out of this process. Let's get started!
Why should you auto-post TikTok?
Auto-posting allows businesses to make the most of their social media efforts. While manually posting content takes time and a lot of effort, auto-posting can help businesses save time. It eliminates the need for manual input from business owners and makes it easier to post content consistently to different platforms.
However, not all social media auto-poster tools are created equal. It's important to choose the right one for your business in order to get the most out of your social media efforts.
Posting content from WordPress to TikTok is a great way to reach new audiences and grow your following on both platforms.
First, let's look at the benefits of using an auto-posting tool for your social media strategy:
Automation: By automating your posts, you can save time and resources without compromising on consistency or quality. You can also avoid the manual effort of inputting data into each platform.
Reach a wider audience: By auto-posting your content from WordPress to TikTok, you can reach new audiences and increase brand visibility across both platforms.
Increased engagement: Automation helps keep your posts fresh and engaging so that your followers on both platforms can stay up-to-date.
So now let's look at the cons of auto-posting your TikTok content:
Auto-posting to TikTok can be a great way to save time and effort when it comes to promoting your content. However, there are some drawbacks that you should take into consideration before using this method of content promotion.
The biggest downside is the lack of control over content delivery. With auto-posting, you have no control over when and how your content is posted to TikTok, making it challenging to make sure that the timing of the post is correct. Additionally, there are no guarantees on how well your post will be received by the platform's algorithm or its users - you won't get any feedback as to why a post may have flopped or been successful.
Another downside is the lack of customization when it comes to the content you post. With auto-posting, you are limited to how much you can customize your posts for TikTok, meaning that the content may not be tailored specifically for its platform or users.
Finally, since auto-posting to TikTok uses automated bots, there is no guarantee of the accuracy with which posts are published. This means that if there are any errors in the posts, they may not be caught and corrected in time.
What are the steps for auto-posting from WordPress to TikTok?
Planly is a free social media scheduler tool that lets you schedule and auto-post your content to Tiktok and other major social networks (Instagram, Facebook, Pinterest, Twitter, LinkedIn, and soon Google Business Profile).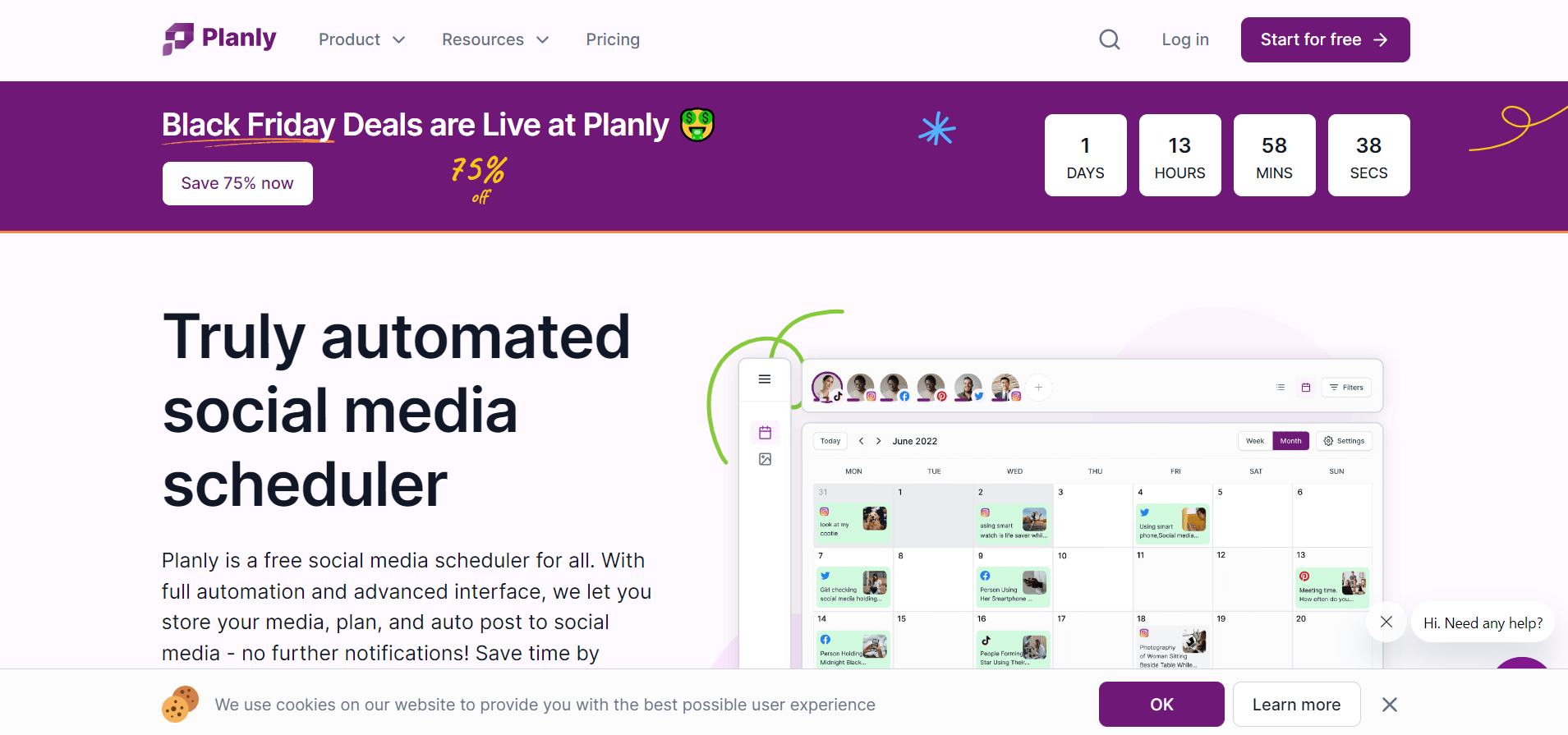 To start auto-post TikTok, firstly, you need to create a free Planly account. You can add 2 social networks with the free plan. Also, you can share up to 10 posts for each social media with the free plan.
While the signing-up process, you must fill in the necessary information and confirm your email address. After creating your free account, you can add your 2 social networks. To do it, you have to click the "+" button.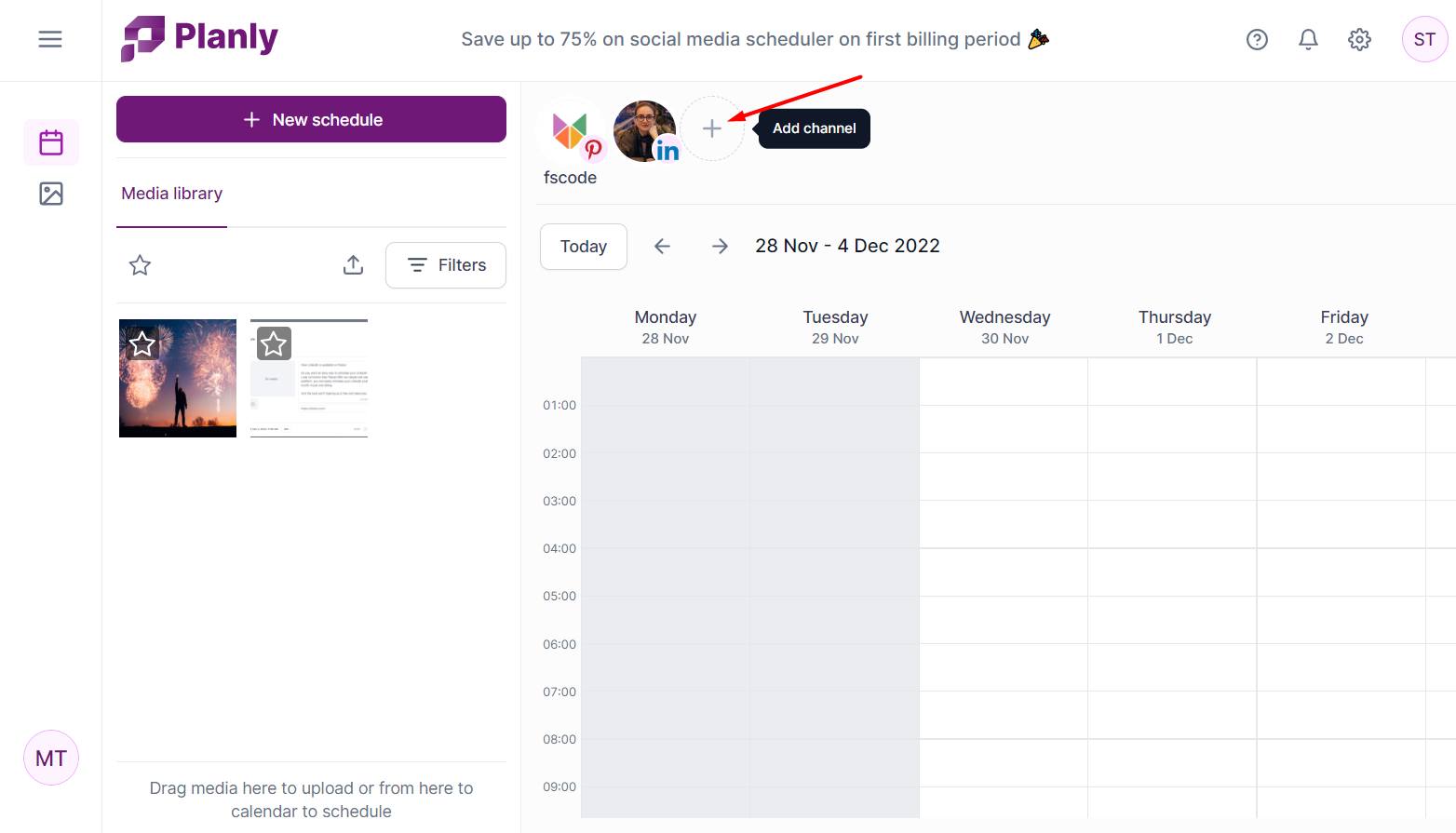 Then select the social networks which you want to add.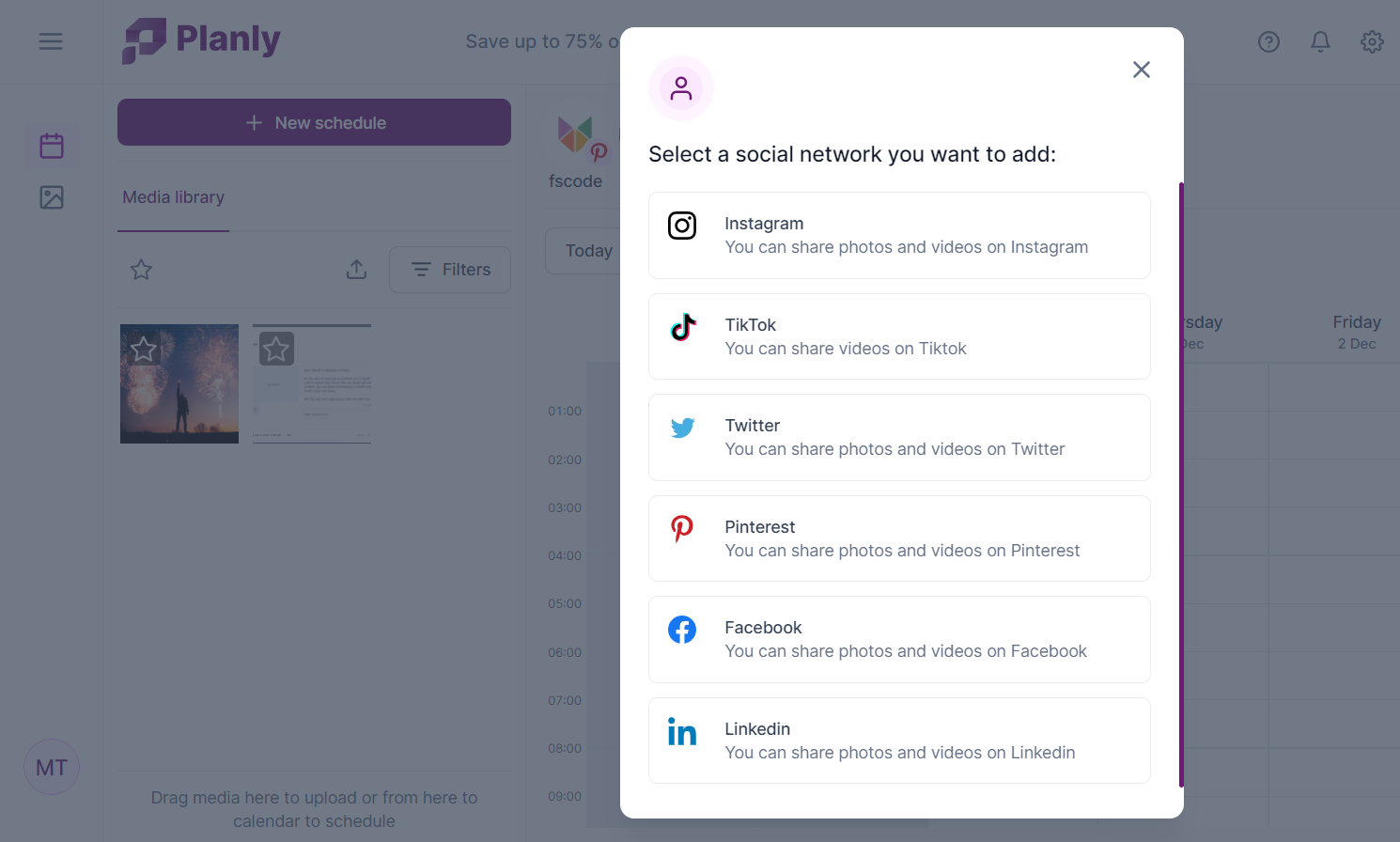 You can incorporate Planly with the FS Poster plugin once you've added accounts to Planly. Create an API key by going to Planly's security settings. After that, duplicate the API key and paste it into the FS Poster plugin.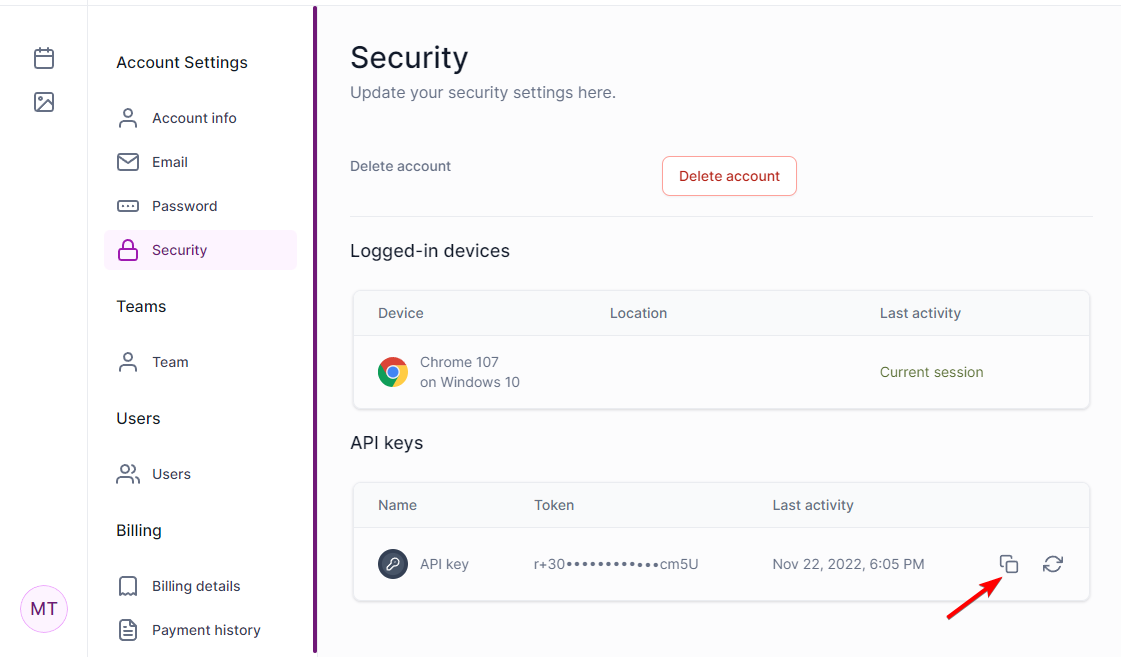 To accomplish that, open the plugin's Planly menu and select the "Add an Account" option.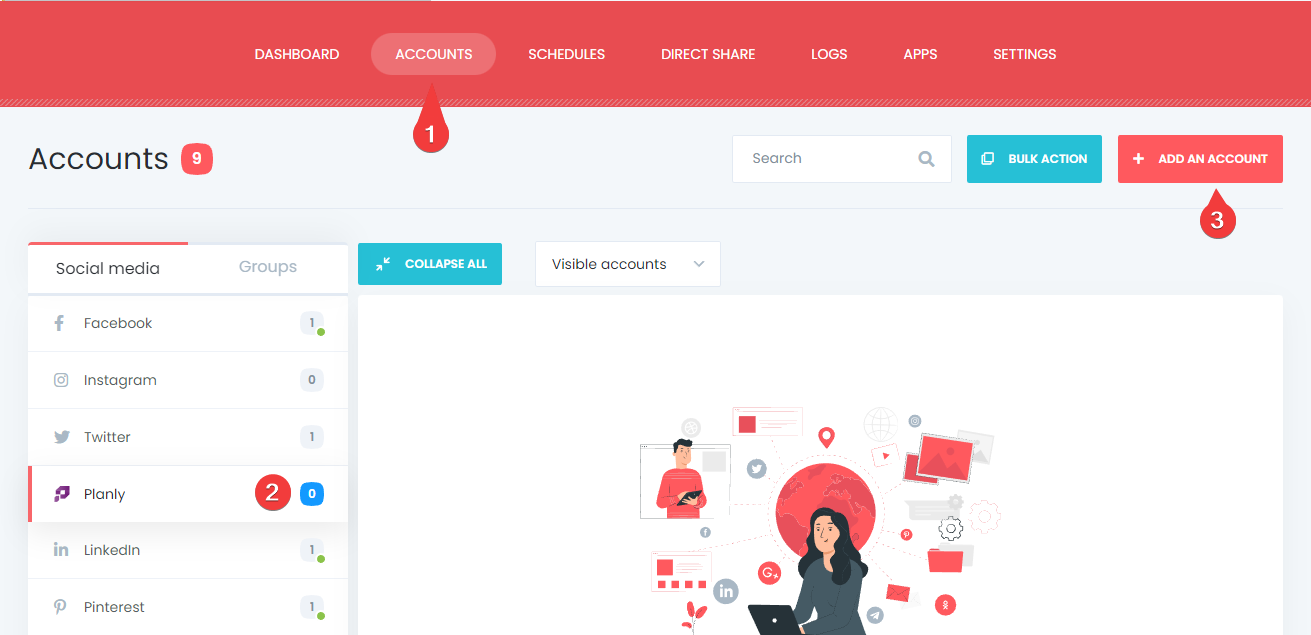 Add the API key by pasting it into the designated input.

And boom! You're ready auto-post your content from WordPress to TikTok via FS Poster.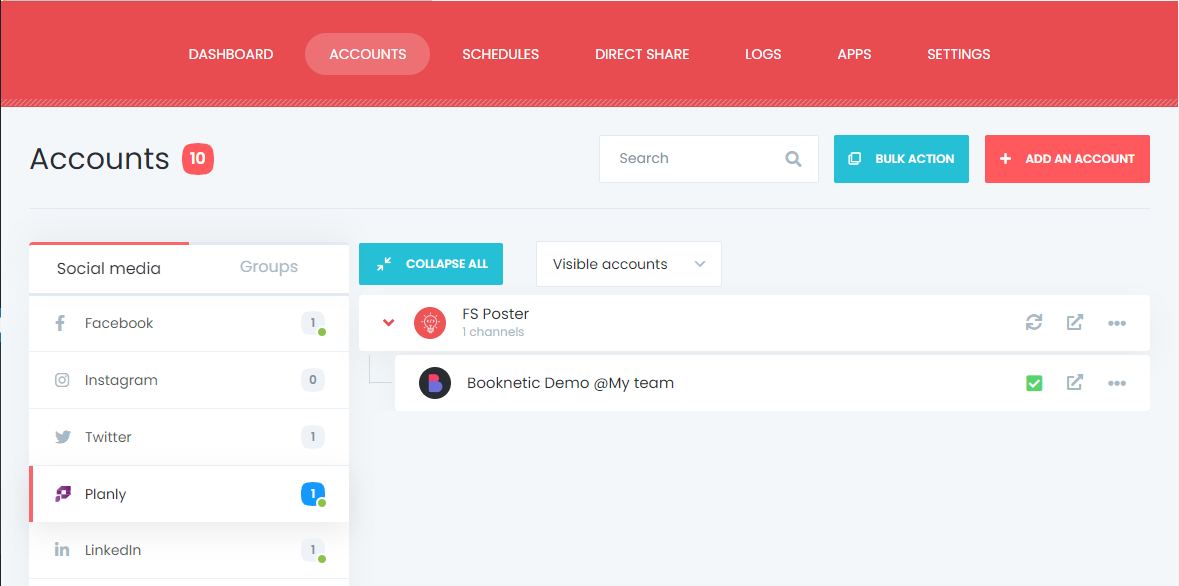 Tips for creating successful videos on TikTok
When it comes to creating successful videos for TikTok, there are a few key tips to keep in mind:
First and foremost, you should focus on being creative. Think about what kind of videos your target audience would be interested in seeing and create content that will grab their attention.
You should also be sure to use hashtag challenges when appropriate and keep up with the latest trends to ensure as many people see your videos as possible.
Additionally, it's important to be consistent with your video production and post regularly. This will help you build a following and keep viewers engaged.
Finally, make sure to include captions so that viewers who don't have the audio turned on can still understand what is going on in your video.
Examples of businesses using TikTok effectively
TikTok has become an effective platform for businesses of all sizes, from small startups to large corporations.
One great example is Wendy's, which has been able to use humorous videos and hashtag challenges to draw in viewers and encourage engagement.
Additionally, fashion giant Gucci has been able to leverage the platform by releasing behind-the-scenes content from their runway shows and events.
Charities have also taken advantage of TikTok by creating awareness campaigns to promote their initiatives. No matter what type of business you have, there are plenty of creative ways to use the platform for marketing purposes.
Conclusion
So there you have it! A complete guide on how to auto-post to TikTok from WordPress. If you're still having trouble or would like more information, be sure to visit our website and read more of our blogs. We can help you with all your social media marketing needs!