Social Media Management Checklist for SMM Managers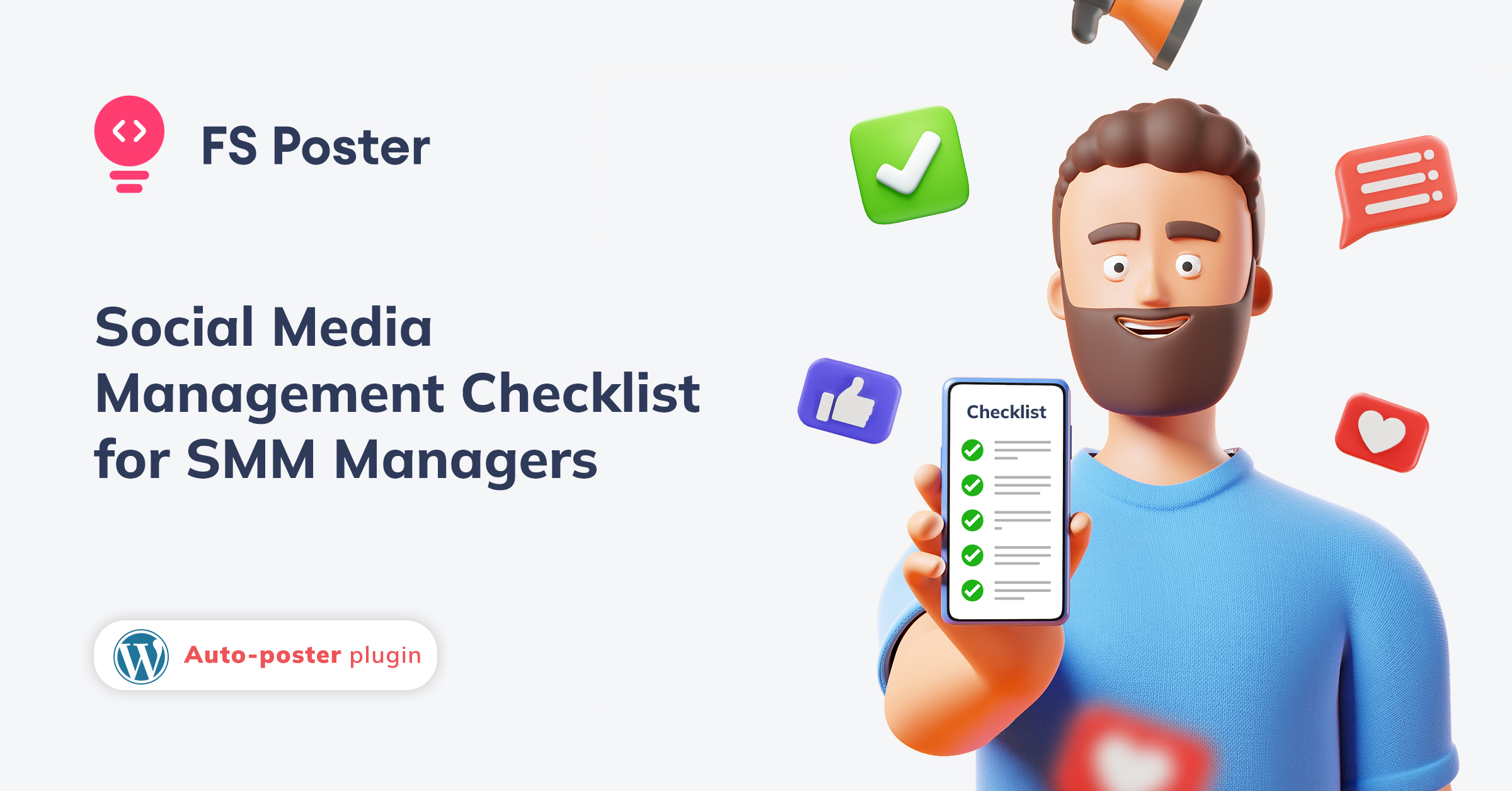 Social Networks
Jan 17, 2022
As a manager, you have to do different tasks every day to achieve your goals. To do things optimally, you need to prioritize tasks. Creating a checklist and acting in accordance with it will help you both grow your business and make it easy in your business.

If you want to have excellent management and run your business unplanned, keep reading our blog.
The Role of Social Media Management Checklist for SMM Managers
It takes into account the important things you need to do and ensures that you do not miss them.
Allows you to ensure that the work to be done is completed
Allows you to productively execute your tasks
Writing down your goals and work to be done will give you motivation and you will strive to be even more successful.
Allows you to analyze the performance of social media activities
Social Media Marketing Manager's Daily, weekly and Monthly Checklist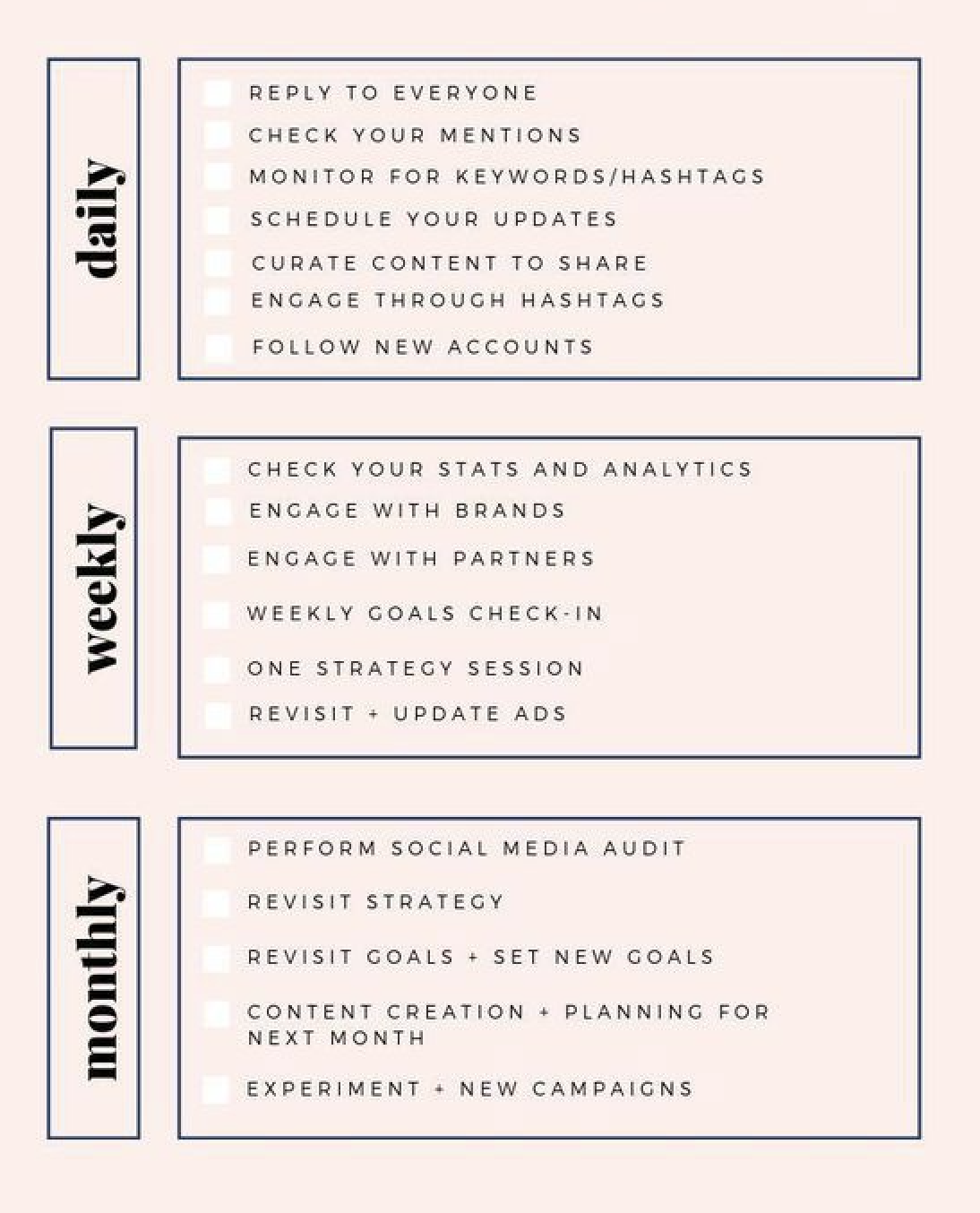 Daily Social Media Management Checklist for SMM Managers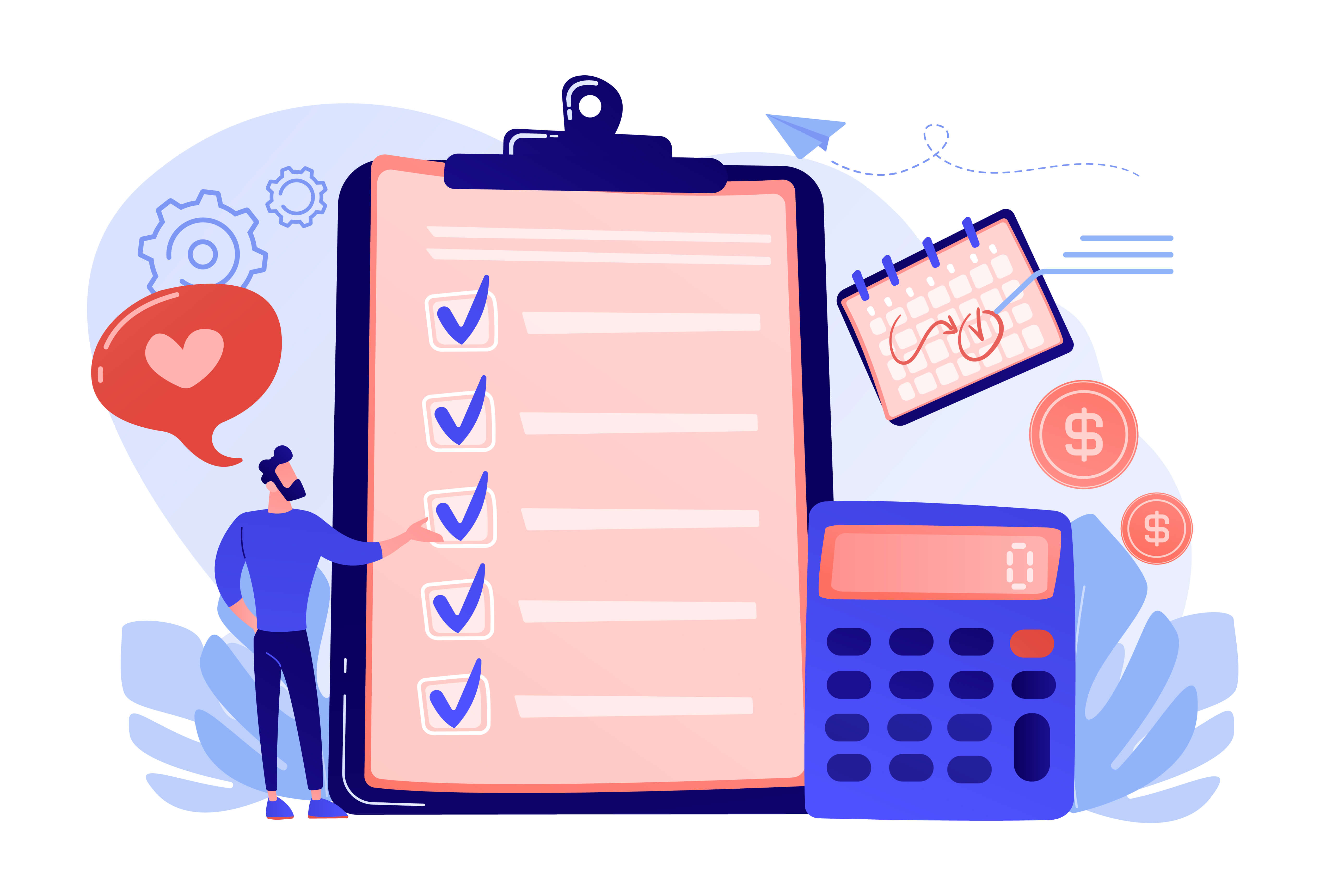 Step#1: Check Your Social Media Calendar First
Checking your social media calendar would be the perfect step to start your day with a plan. Seeing and planning everything at the beginning of the day, seeing what can and will be done will allow you to prioritize strategically and be organized.
Step#2:Review all your Social Media Profiles
Many corporate or personal brands now attach great importance to social media in order to reach their target audience. That's why it's important for social media managers to check their daily social media accounts. You need to post regularly every day and specify what users want. If you want to get better results, you should pay attention to these issues for your posts:
Post 1 to 2 times a day on Instagram
Post on Facebook 2 times a day
Post 5 or more times per day on Pinterest
Post 1 time per day on LinkedIn
Step#3: Following and responding to messages and comments
It is important to specify what your target audience wants. Oftentimes, users let you know what they want in a message or comment. Check all weekly statements and respond accordingly. Visit your social media accounts over the weekend and answer correctly with pages that mention you. The more you react and ensure your effectiveness, the more you can attract your target audience. Responding to negative responses as well as positive responses is one of the important issues. The sooner you respond, the more attention you can get. You need to understand user gigs and help with their problems. The sooner you provide the answers, the better your social media reviews will be. It shows that you have an understanding of user situations and are always trying to improve your customer service.
Step#4: Monitor for Keywords
Tracking keywords related to your business industry allows you to reach more people. Using the right keywords will increase your activity on social media and show you more prominently. If you want to be in the trends, you should pay attention to the keywords.
Watch for keywords or phrases that describe your industry or area of interest, and use those keywords more in your posts.
Watch for keywords being mentioned that indicate someone is searching for a product similar to yours
Social listening tools help tools like Brandwatch and Mention help you with keywords. If you don't mind the price you can choose Brandwatch or if you are looking for a free tool you can use Mention.
Weekly Social Media Checklist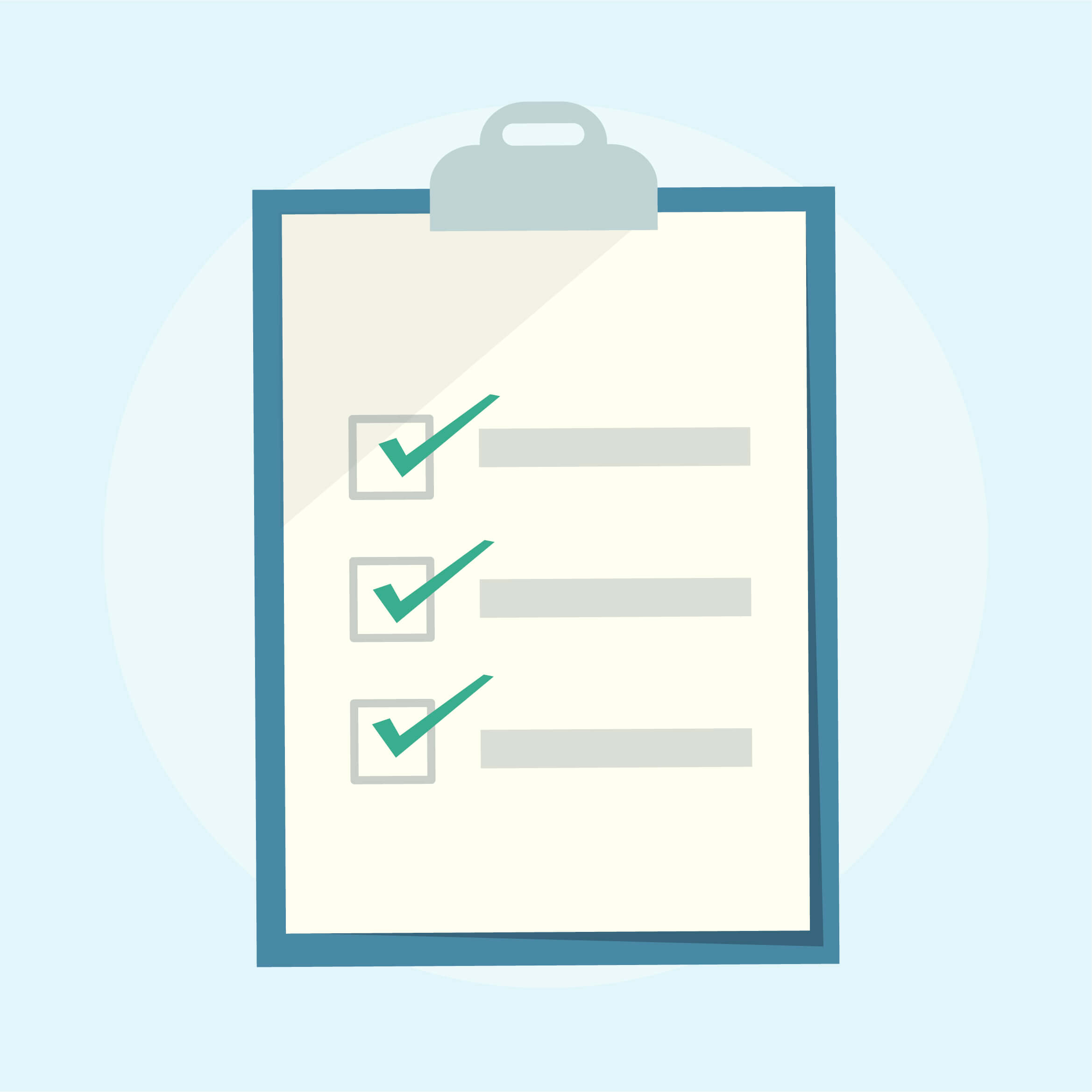 Step#1:Check Weekly Statistics of Social Media Profiles
You need to check the statistics of your social media profiles weekly so you can focus on your content creation and engagement. The best way to understand what users want is to look at your stats and see what they respond more to. You can look at google analytics to see how these posts affect your site Google Analytics, which you can use for free, collects and reports weekly interactions easily and for you.
Step#2:Set weekly target entry
Track the stats you set earlier and see if you've reached your goal. This may depend on your advertising and business strategy. Create ads and campaigns when things don't go as planned. Remember, your business will grow according to the work you do. Generate new ideas every day. Remember that they are watching you just as you are watching your competitors.
Step#3:Update Social Media Ads
Analyze and revise social media strategy. The more assertive and remarkable you are about advertisements, the more you can increase people's interest in the page. For more attention, it is necessary to be innovative, organize promotions and discounts. In addition to posting regularly, it takes creativity to run campaigns and be successful among your competitors. If you have shared ads on more than one of your social media accounts at the same time, you need to analyze and optimize both. You need to analyze which of your ads gets the most attention, edit, and make changes for the ad with bad results. You can check this guide on social media monetization to learn more.
Monthly Social Media Management Checklist for SMM managers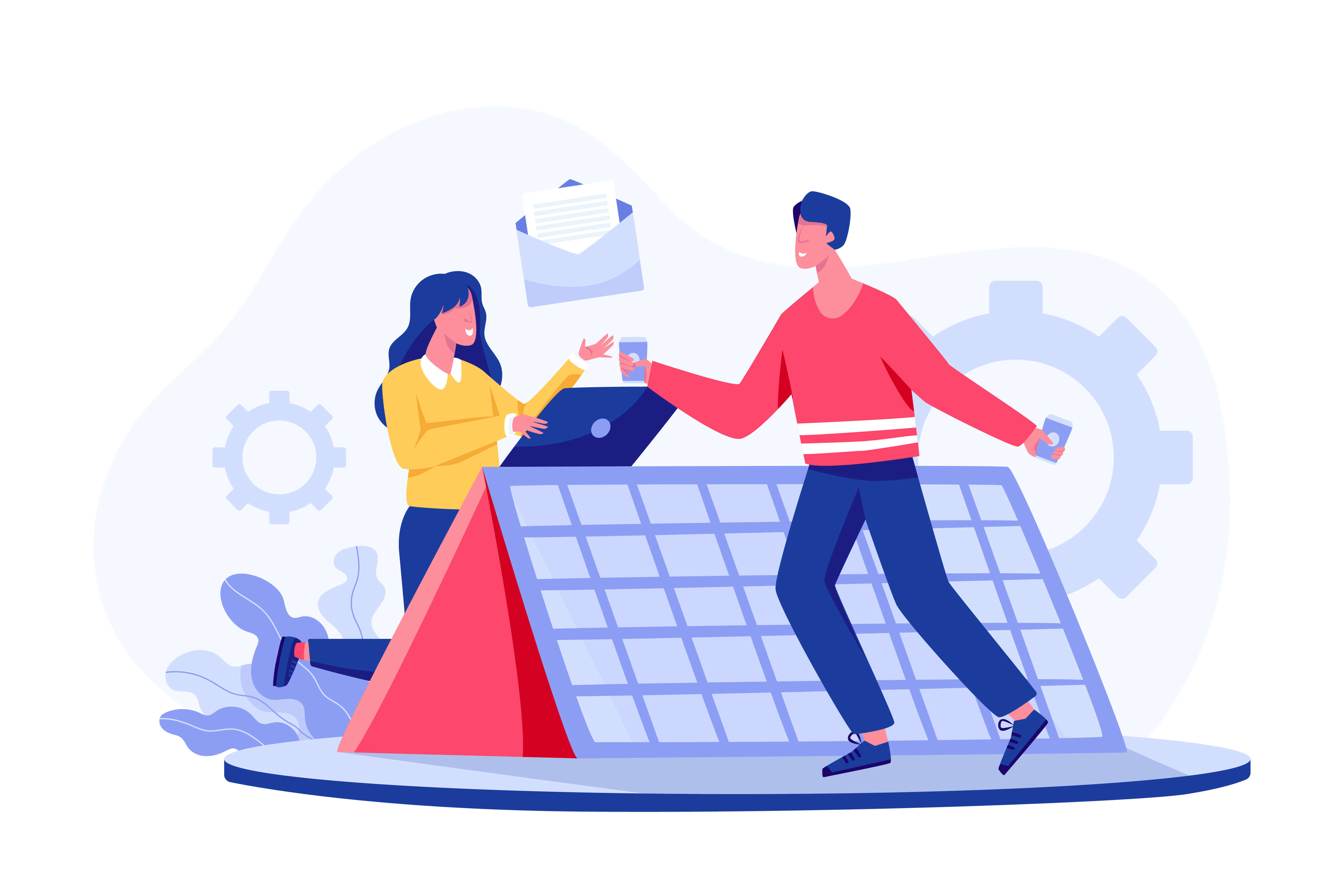 Step#1:Create a Monthly Plan
Create a calendar for the next month, even if you don't know exactly what to do during the whole month, you can basically save what you are going to do. Update calendars and add what's new. This will allow you to be more productive at work and make your week more productive.
Step#2:Connect with Social Media Managers
See the list of all the people who followed you at the end of the month, follow back the pages you need to follow back. Look at the list of all the people who follow you at the end of the month, follow the pages you need to follow from the pages that follow you. You do not need to follow everyone who follows you. It's a great way to connect and build strong connections with social media managers who do the same job as you to build a solid community.
Step#3: Schedule a Monthly Meeting with Your Team
Have a meeting with your team and talk about how much work you did in a month, their successes, unsuccessful jobs, or what to do in the future. Investigate the problems faced by each employee in any matter and take appropriate action.
Step#4:Connect and Interact with Influencers
Reach people who can add value to your business, the more people you connect with who do the same job as you, the faster you can learn about your business. Learning about your business from people with prior knowledge will help you grow in a short time.
Finally
The checklist is an important issue to complete all tasks on time, to give instant answers to users, to control your competitors and make a difference with them, and to take more strategic steps in your business.
We have come to the end of our social media management checklist for the SMM manager's blogs. The checklist is an important issue to complete all tasks on time, to give instant answers to users, to control your competitors and make a difference with them, and to take more strategic steps in your business.
It will help you work efficiently and attract more people to you. In addition to the recommendations we give, I would like to talk about a product that will be useful to you.
If you do not have time to share on your site due to your hard work, you can easily share using FS Poster, a 5-star social media planning plugin. It allows you to plan and publish 15 social networks, an extensive list of features will help you have rich social media feeds and increase your website traffic organically.