How to increase your Instagram engagement rate?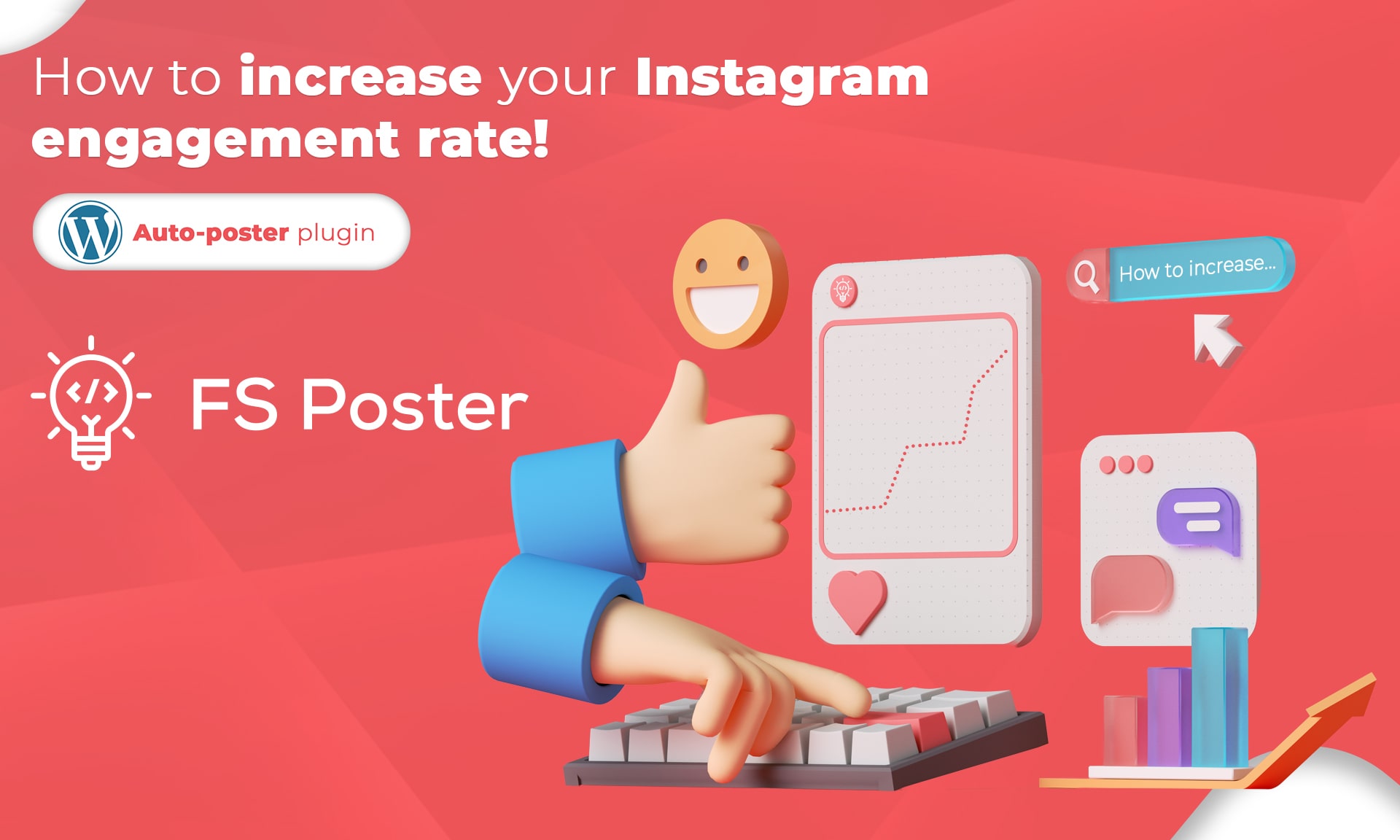 Social Networks
May 13, 2021
Instagram engagement is all about establishing a connection with your target audience — without it, you're essentially speaking to an empty room. Keeping track of your Instagram engagement rates not only allows you to see how your social media marketing activities are paying off, but it also allows you to develop deeper relationships with your fans. That connection could make all the difference for small businesses. Optimize your Instagram profile and read our tips for increasing engagement rate.
What actually do we mean when we say "Instagram engagement"?
Counting your thoughts or supporters isn't the only way to measure engagement. It's all about tracking how your audience interacts with your material.
Engagement on Instagram is measured using a variety of metrics, including:
Comments
Shares
Likes
Saves
Followers and growth
Mentions (tagged or untagged)
Branded hashtags
Click-throughs
DMs
These kinds of acts show that people aren't just looking at your stuff. They're genuinely interested in what you're saying.
Why is engagement important to us? To begin with, it indicates that the material is having an impact on your audience.
Second, Instagram's algorithm prioritizes deep interaction. The greater the level of interaction, the more likely the post would be promoted in the newsfeed, drawing more eyes and ears.
How can you figure out your Instagram engagement rate?
Instagram tracks how users interact with your tweets, IGTV, Instagram Reels, and Instagram Stories. Likes, comments, posts, save, page clicks, profile visits, followers, and reactions to Instagram Stories are all Instagram indicators that affect the engagement rates.
If you're looking for an Instagram engagement rating formula, look no further. That depends on how you define engagement: distance, impressions, the total number of followers, video views, and so on.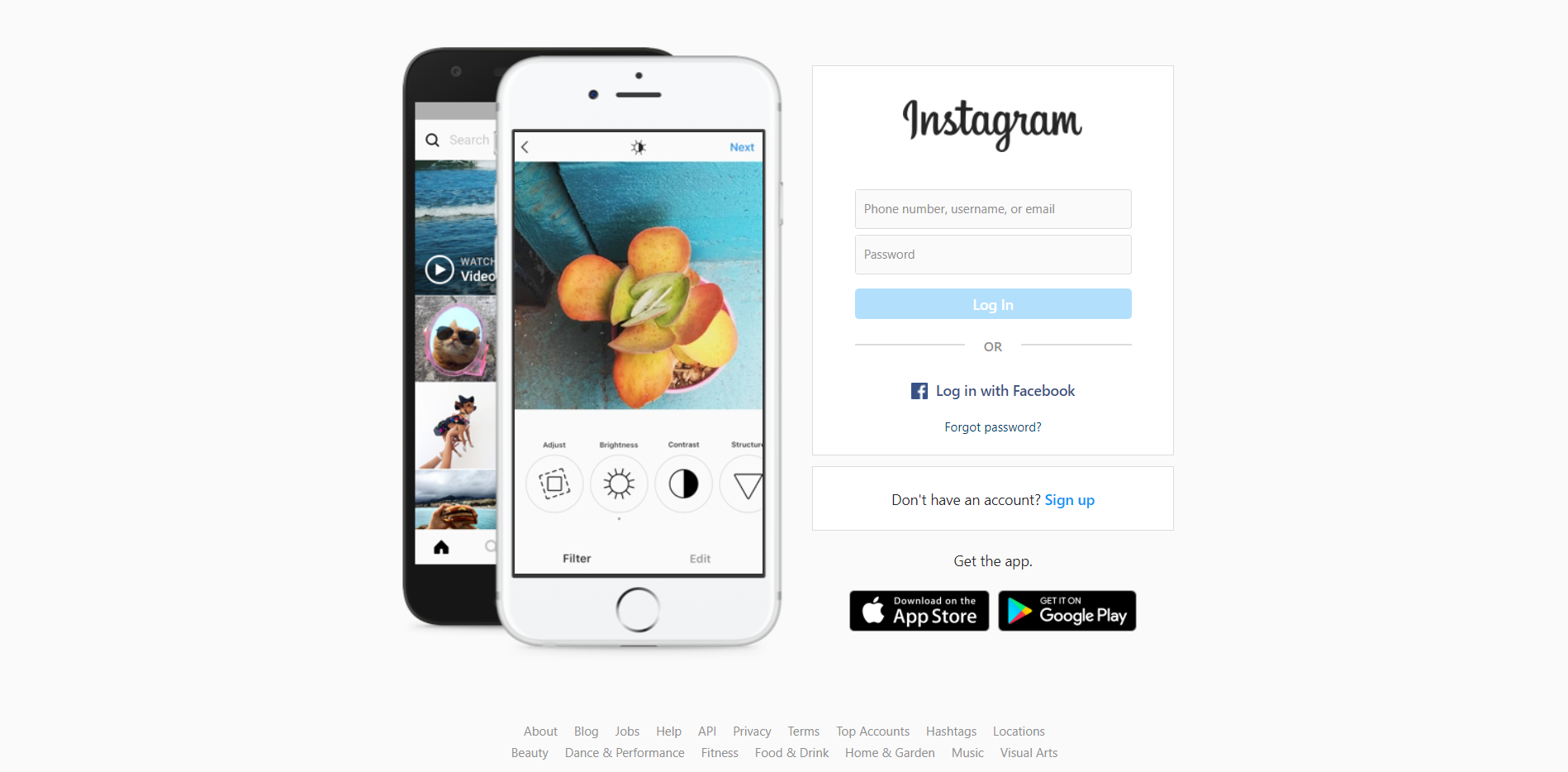 What defines a reasonable Instagram engagement rate?
While the word "reasonable" is subjective, you will be shocked to hear that a reasonable Instagram engagement rate may be as low as 1%.
And that seemingly low figure is relatively familiar across sectors: a survey of 1,800 Instagram accounts from 12 different industries found an overall participation rate of 1.6 percent.
Consider what makes commitment vital to you before labeling your engagement rate as positive or inferior. Giveaway posts can generate a lot of interest, but do they result in further sales? Do more likes lead to more sales?
Tips for increasing Instagram engagement rate
Since increasing engagement rates is all about engaging with your specific audience, there is no step-by-step roadmap. On the other hand, these strategies will assist you in determining your audience's preferences and tailoring potential material to them.
Get to know the target market
It isn't easy to create excellent material if you don't know who you're writing for.
Your target audience's demographics will influence the style of content you publish, your brand voice, and even the days and times you post.
Be original
On social media, it's preferable to be genuine and relatable rather than flawless. Share material that reaches beyond your slick ad strategy to introduce your brand's actual customers and perspectives.
That might mean posting behind-the-scenes videos of an Instagram post, writing a cheeky caption, or accepting responsibility for any errors.
Share your good photos
Instagram is a multimedia medium, in case you didn't notice. Though you don't have to be Annie Leibovitz to succeed on Instagram, making photos that stand out from the crowd is essential.
And if you're not a professional photographer or graphic designer, there are a plethora of options available to help you give your photo a boost.
Consistency is essential
Since the Instagram algorithm prefers regular users, sharing regularly would help the posts reach a larger audience. Experiment with your posting schedule to find the right moment for your brand to share on Instagram.
Consistent posting boosts your Instagram participation. As users engage with your posts, Instagram knows to expose them to them more often. It's important to remember that more isn't always better. Businesses post only once a day on Instagram on average, and they don't see a spike in interest as they post more often. Knowing the best time to share a post on Instagram is essential.
If you don't have time to post your content on Instagram consistently, you need an auto-posting plugin. If you don't know How To Post To Instagram From WordPress Automatically FS Poster is here for you. FS Poster is one of the best plugins for auto-posting your WordPress blogs to Instagram. Visit our website, meet our features and try our demo version.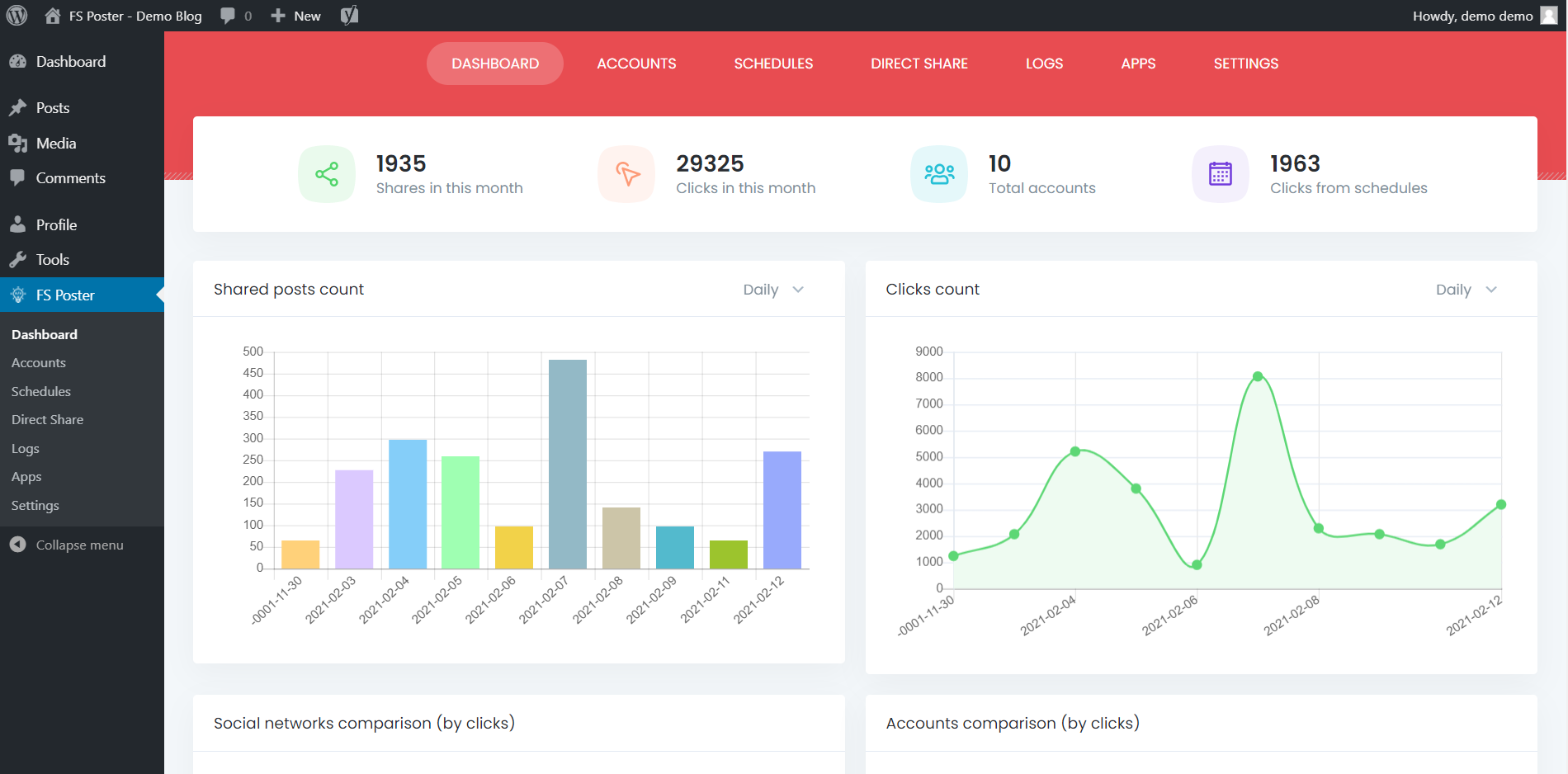 Analyze what's working and what isn't
Analyzing your posts to see what resonates with your followers is a brilliant first move if you want to increase your Instagram interaction score. It would be best if you started planning and shipping more content in that format until you know what kinds of content are having the most interaction. If user-generated content receives more engagement than other blogs, for example, you may consider sharing more user-generated content.
Figure out the engagement rate for each of your posts over a week or month to assess the material and make notes about which posts have the most engagement.
Take advantage of Instagram's interactive functionality
Using immersive Instagram Stickers in your Instagram Stories is essential. Instagram polls, surveys, quizzes, and sliding scales are all examples of stickers that encourage your followers to interact with your content.
What's incredible about Instagram Stickers is that it just takes a second to vote in a survey, score an adorable dog picture with the most hearts, and so on — and all of those short acts promote contact between your fans and your posts.
Make it a topic of discussion
Don't claim to be praised because you put your content out there. Enable people to engage in back-and-forth conversations with you.
To promote feedback, have questions or a call to action (CTA) in your blogs. Posing questions to the listeners is a perfect way to crack the ice and get them talking. Just make sure you respond to comments and DMs the same way you will to phone calls to your company.
Experiment with various forms of content
Instagram allows you to upload material in various ways, including single-image posts, carousel posts, IGTV, Instagram Reels, and Instagram Stories. By varying the post styles, you can see the formats the audience responds to the most.
According to studies, carousel posts have the highest engagement rates of all post forms, with especially high rates for posts that combine photos and videos. However, what works for other companies can not work for you.
Create a powerful brand image
Concentrate on critical areas such as displaying your profile, developing style habits that keep your photographs looking fresh, and mastering hashtag use. To increase commitment and loyalty, you can connect with your followers daily.
You will present a constructive and reliable brand to your target audience by plotting out your procedures and brand best practices for Instagram.
Make a hashtag with the company's name on it
An effective Instagram marketing campaign often includes a sponsored hashtag.
A general advertised hashtag is the best place to launch. It should be brief, unforgettable, and contain some of your brand names.
A branded hashtag will help you increase the visibility of your posts, drive traffic to your profile, and build a deeper community around your brand. It would also aid in the organization of your content, making it more accessible and trackable.
Put the hashtag in your bio so that anybody who visits your profile will see it.
Use video material
Video is both visually appealing and entertaining. So engaging, in particular, those video posts earn 38% more engagement than image posts.
Create compelling captions
A thousand words are worth a thousand pictures, but a thousand words are still worth a thousand words.
Instagram captions have a maximum length of 2,200 characters and can have up to 30 hashtags. Captions that are well-written provide meaning and highlight the style of the business.
Go live on Instagram!
Using Instagram Live to broadcast live videos is a fantastic way to communicate with followers, post updates, and increase interaction.
80% of viewers would rather watch a live stream than read a blog post. Give them just what they want!
You will answer questions live, greet audiences by name, and invite your audience into your world in a personal, entertaining way with a Live video. If you're so interested, you can also use Instagram's latest Live Shopping feature to create an e-commerce audience.
Answer questions and comments
It's only respectful to respond as the feedback started pouring in — in response to all your exciting new picture and video stuff, of course.
Recognizing your commenters and engaging in debates helps your fans feel seen and heard, and they are more likely to interact with you in the future.
Experiment on new stuff
Unless you try, calculate, and tweak, you'll never know what works better for your brand.
The uniqueness of social media is that it was designed to be used for trial and error. If something succeeds, you'll know pretty quickly; if it doesn't, you'll learn a valuable lesson with little chance.
So think beyond the box. Just make sure to focus on metrics to see how successful the big plans are.
Conclusion
Though there's no doubt that Instagram is a competitive environment, there are still many innovative ways to increase your Instagram engagement rate.
So consider using these tips the next time you're preparing and strategizing your Instagram posts and see how your audience reacts.
You can read our other blogs too: