The best time to share a post on Instagram (2021)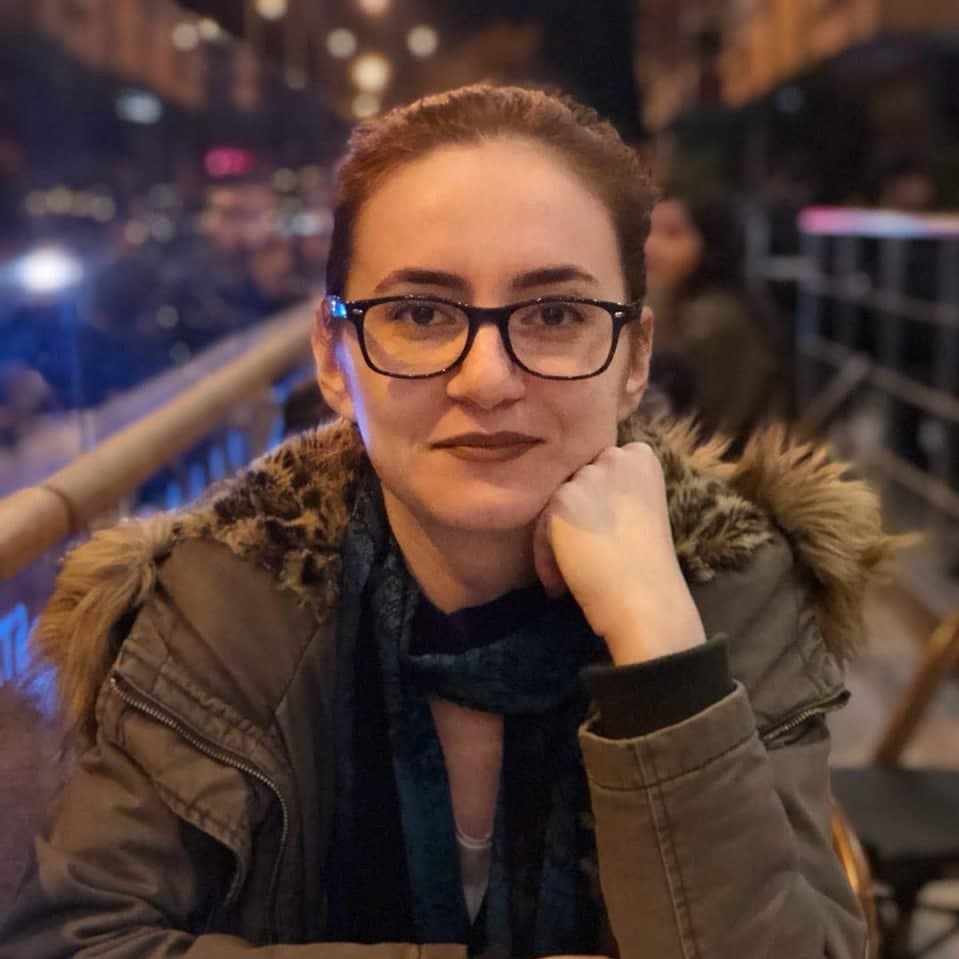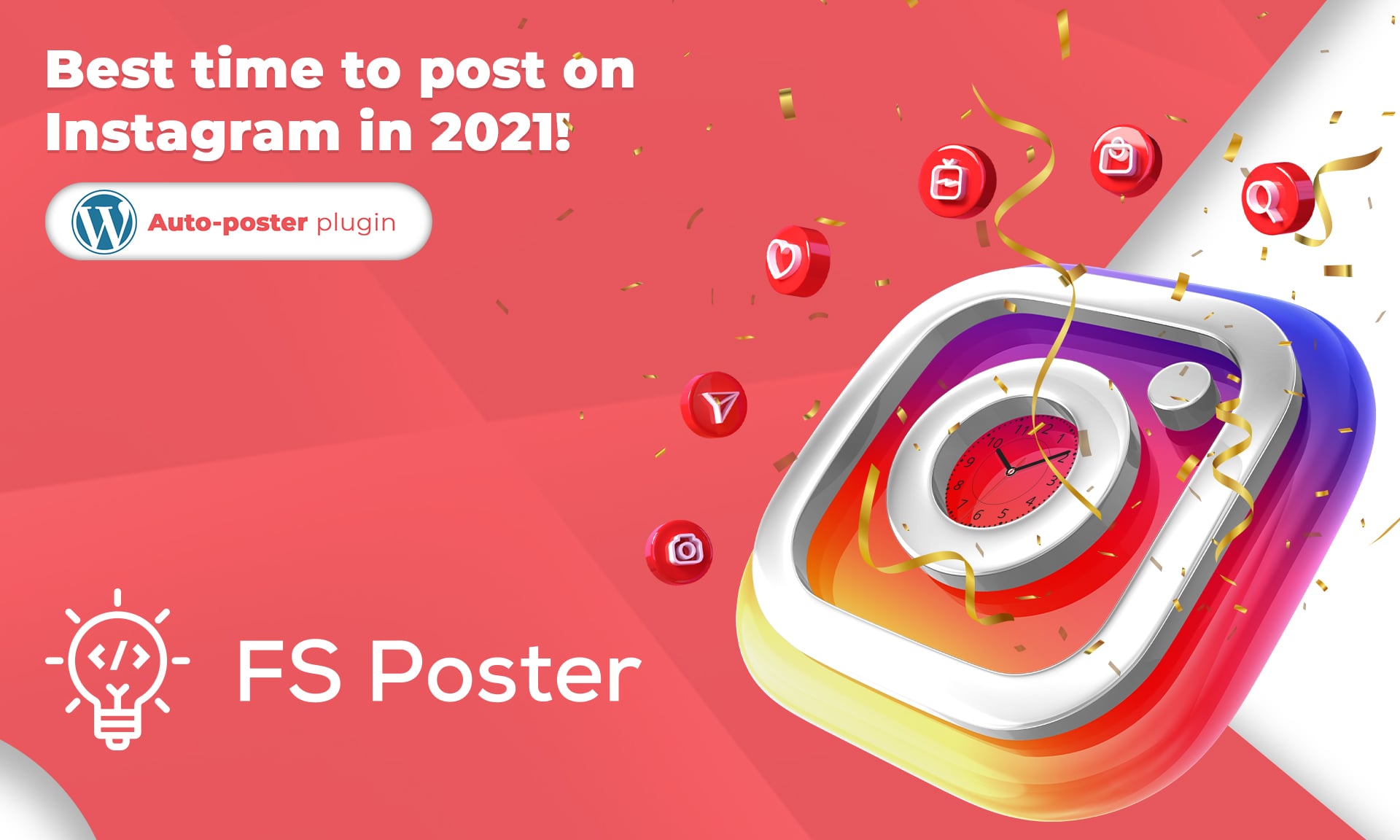 Social Networks
Apr 20, 2021
Over the past two years, Instagram's code has improved, making it even more challenging to upload transparent content on the platform. It prioritizes messages from users' friends and families, with company posts having a lower chance of being added to people's queues. It gives much less weight to company posts that contain connections that would redirect users away from the Instagram app. Businesses who want to thrive on Instagram must master the platform. And that involves determining the best time to share on Instagram. In this blog, we will show you how to find the best time to share on Instagram in 2021.
You probably think that we'll give you a specific time to share on Instagram. Unfortunately, it isn't that straightforward; there are far too many variables to consider.
The majority of the research we looked at determined an "ideal" time for you to share on Instagram. Please keep in mind that both are dependent on the time zone, and not all blogs recommend the same time zone. The majority of these polls recorded results in CT (Central Time US).
Even though you'll probably update more than once a week, studies show that the best times to post on Instagram are:
The best time is between 2 and 3 p.m. on Thursday (HubSpot)
Wednesday at 11 a.m. and Friday at 10–11 a.m. (SproutSocial)
9 a.m.–11 a.m. EST (Later)
Given the differences between tests, it's easier to choose a broader range of hours rather than a single optimal time to post on Instagram – you'll be posting more than once a week anyway if you want to excel.
On Instagram, engagement is typically the priority
Although each company is different, most companies want to increase their Instagram engagement as much as possible. Likes and feedback are two types of traditional Instagram interaction. People have recently started to incorporate likes, shares, and direct messages into their posts. The above forms of interaction from Instagram spin-offs, such as Instagram Stories and IGTV, will then be included.
This means that there is no specific concept of engagement anymore, but it does include all interactions on Instagram with your social followers/customers and your company.
According to HubSpot statistics, the average Instagram post gets 5,963 likes. Your own Instagram account statistics might deeply disappoint you. That figure, however, is the average, which is highly affected by viral posts posted by influencers. According to HubSpot, the median number of likes on an Instagram post is even closer to 100, which means that half of all Instagram posts get less than 100 likes.
Influencers inflate the average number of views on an Instagram post in a similar way. When these mega-posts are factored in, the average Instagram article receives 100 comments (up to 150 comments for video posts).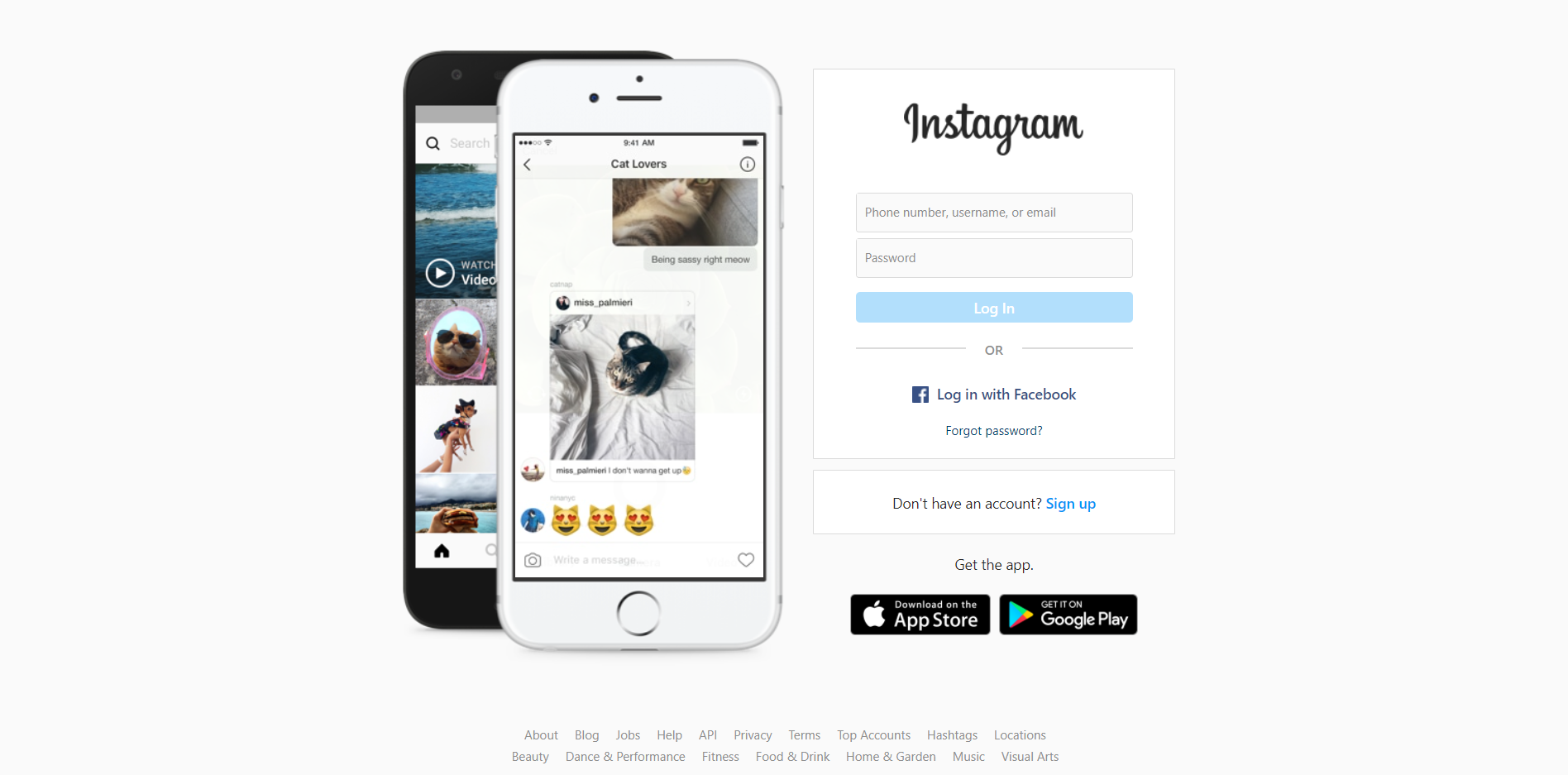 Compelling content is essential
One of the most critical takeaways from the above statistics is that producing content just the sake of creating content is pointless. Engaging content can perform exceptionally well and drive high engagement rates. Content that isn't exclusive isn't worth the time and effort it takes to create.
However, you must factor in posting hours. You may be able to come up with exciting material. However, if you post it at an inopportune moment, no one can see it. People can't like, post, or comment on things that they don't see.
When searching for the best times to post on Instagram, there are a few things to keep in mind
There are few things to keep in your mind while looking for the best time to post on Instagram. Here are they:
Even at the same time of day on different days of the week, there can be some variation in Instagram engagement. For example, the inclusion of 5 a.m. in the above list will surprise you. The explanation for this is that people often check their phones for updates during the week as soon as they wake up. This suggests that Monday through Friday, people are more likely to search Instagram first thing in the morning than on weekends. On a Monday, though, participation could be lower because people are trying to get the week started and have less time to look at Instagram before work.
Many people check their Instagram accounts during their lunch breaks, particularly at lunchtime.
In the same way, people's attention in their jobs decreases in the late afternoon, and many of them turn to Instagram instead.
The more geographically diverse your audience is, the less critical posting times become. If your target audience is based in a single time zone, make sure you use the time zone to schedule your Instagram posting times, even if it isn't your own.
If you want to make an Instagram post at wake-up time, you want to make it the time that the majority of your crowd is only waking and getting up for the day.
Keep an eye on the target audience
It's ok to stick to these "best technique" posting hours. However, if the audience is not the same as the average, these posting times are meaningless to your account.
Instagram Insights are available if you have an Instagram Business account (which any company and influencer should have). In Instagram Insights, go to the Followers section to learn more about what the group is most interested in on the website. It's only natural that you arrange your posting habits to reflect this.
Such social media management platforms, including Later, provide information about when your Instagram audience is live.
Posting Frequency on Instagram
If you want your Instagram account to look new, you can update it regularly. It's possible to write one to three posts per day. Share a mix of various post styles, making sure you don't come off as overly involved in only making sales. However, it would be best if you chose to deliver high-quality content over producing a large number of entries.
You have to know How Often You Should Post On Social Media. Because the frequency is so critical in social media posting.
Different industries prefer to post at other times
The optimal posting times can vary depending on the industry you work in to add to the mystery. HubSpot's results, for example, indicates a simple difference:
Times to post on Instagram for tech companies is Wednesday at 10 a.m.
Saturday at 11 a.m. and 1 p.m. are the best times to post on Instagram for B2C businesses.
Monday at 8 p.m. is the best time to post on Instagram for educational organizations.
Tuesday at 1 p.m. is the best time to post on Instagram for healthcare companies.
For non-profit organizations, the best times to post on Instagram are Tuesday at 3 p.m. and 9 p.m., Wednesday at 3 p.m. and 4 p.m., Thursday at 2 p.m., and Friday at 10 a.m. and 2 p.m.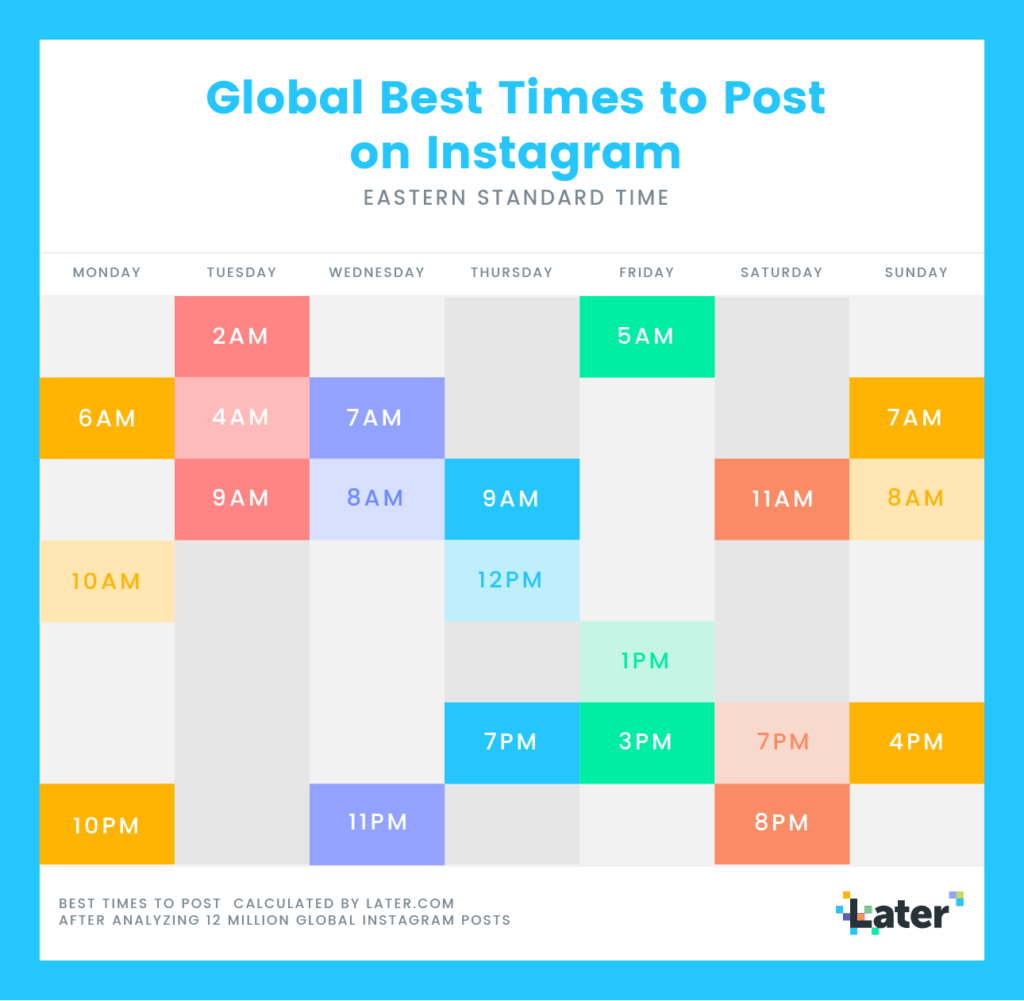 Experiment with different posting times and keep track of your progress
You can build a spreadsheet to watch how much engagement you get when you post at different times on different days if you'd rather crunch the numbers yourself.
Begin by selecting five separate times during the week. For example, if you find that your followers are most active between 5 p.m. and 9 p.m. EST, schedule your posts to appear 5, 6, 7, 8, and 9 p.m.
Try to keep track of how many views and comments each post gets, as well as the date and time you published it, in your spreadsheet.
However, you may not be present on social media when your audience becomes the most active. If your website is built in WordPress you can handle this process with the help of specific social media management software. Auto posting plugins are one of the practical tools you can use to refine your social media and deliver better content to followers whenever they need it.
You will increase engagement by scheduling your posts
We've already touched on this a little bit: if you post while your audience is most engaged on Instagram, you'll get more interaction. But did you know that Instagram commitment multiplies over time?
When a post receives many views, shares, and saves, Instagram will move it up in users' feeds and maybe give it a spot on the Instagram Explore list, which might lead to even more interaction.
It's a cyclical process: increased engagement leads to increased visibility, which leads to increased visibility, which leads to increased engagement.
The Importance Of Scheduling Your Posts To Social Media is so critical these days. FS Poster auto-poster plugin can help you to increase your engagement. You can share and schedule your blog posts from WordPress to Instagram and 12 other social networks. Visit our website and meet the features of our plugin. Our demo version is always available for you.
Weekdays are best for important posts
Although the differences are minor, average Instagram engagement varies from day to day.
B2B firms, for example, may see higher engagement during the week when their customers are at work, while bloggers may see a higher concentration on weekends when their customers are more likely to read their blogs.
If you are looking for The Best Effective Instagram Story Ideas To Increase Your Brand Engagement, follow our blog posts.
Conclusion
Instagram is a fantastic tool for companies to meet their marketing objectives, but in 2021, it won't be enough to share content anytime you can.
You will increase interest, drive traffic, and attract new followers and fans by preparing and organizing your posts ahead of time for the right time to share on Instagram.
There are a lot of ways to find the best time to share on Instagram. We tried to give you some of these ways. In the end, it is up to you to determine the best posting time for your own company.
You can also read these blogs: