How to Make Instagram Stories More Engaging 2023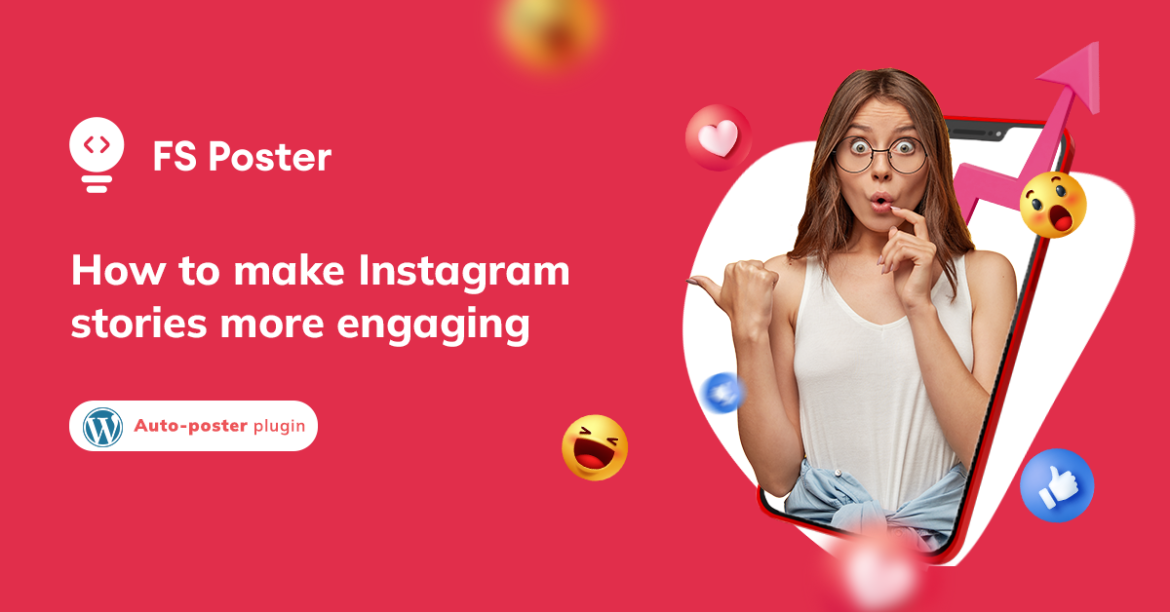 Social Networks
Nov 12, 2021
Updated at: Dec 26, 2022
You know my name, not my story 😉
Instagram stories are the most significant way to communicate and engage with users directly. So, it can be an excellent method for growing your business on Instagram.
As the name indicates, you should narrate or display a scenario in your "Stories" section. And the next goal is to interact with your followers through this story. But how?
Don't worry! You are going to discover how to make Instagram stories more engaging today.
First, what is engagement?
It is indicated as likes, comments, shares on Facebook and Instagram, favorite, retweet on Twitter, follow on Tumblr, etc. They are all signs that people are interested in your content and want to connect with your company.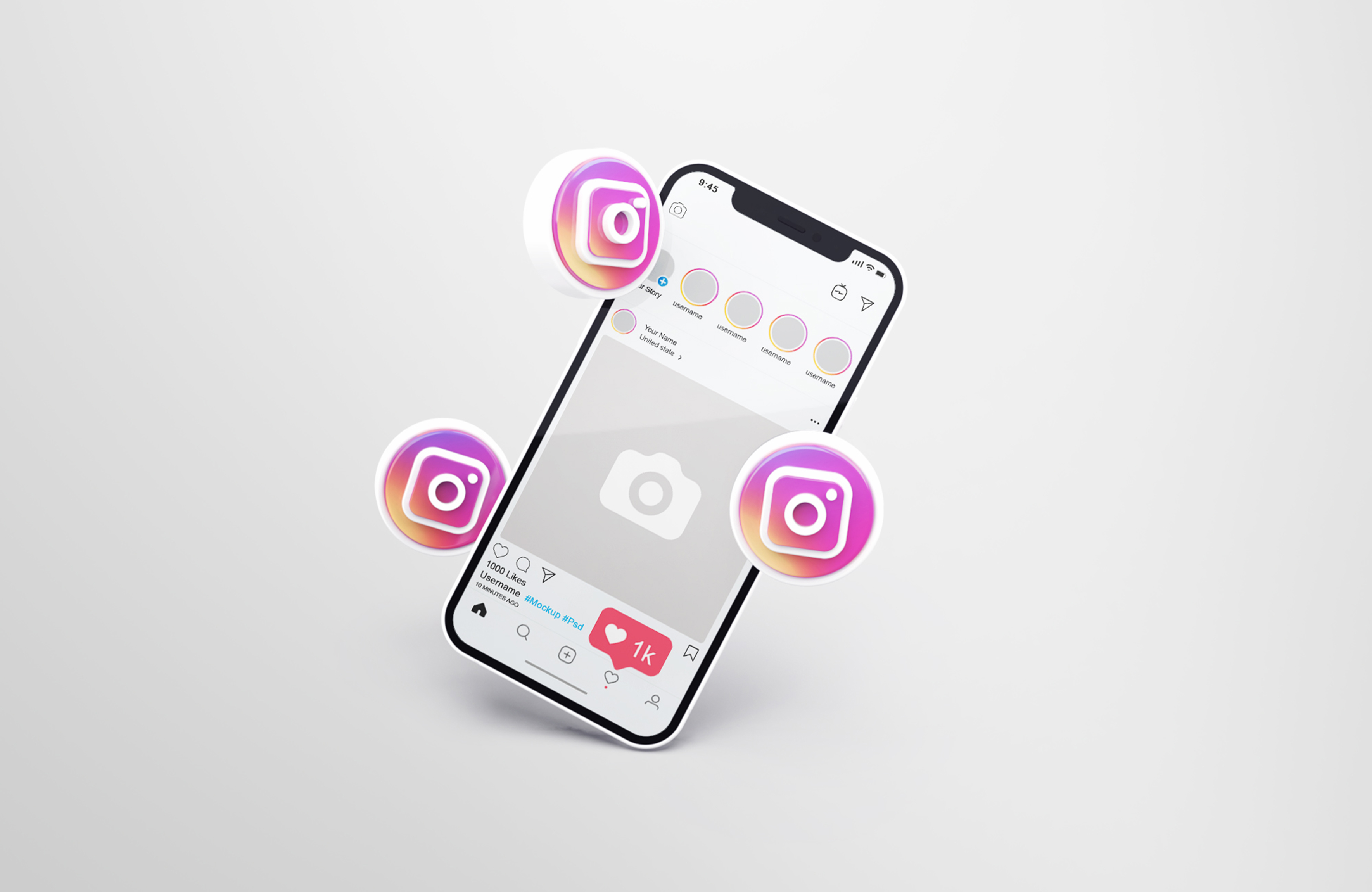 What can be an engagement on the Instagram story?
Instagram stories are short-lived posts that appear at the top of a user's profile and expire 24 hours later. It is constantly updating and updating. These freshly-updated features also help to connect with users.
The number of viewers, reactions (also just emojis), shares (only tagged people can share your story), and replies you receive can all be measures of engagement.
How to measure Instagram stories engagement?
Measuring your Instagram story engagement rate over time will allow you to see how your content affects your engagement and growth. Accurate analytics can provide a vivid view of what's happening with your followers.
Analyzing Instagram story engagement rate is critical for growing an engaged community. Include polls, ask questions, and invite people to express their thoughts or questions with you throughout the slides - it will make them want to stay tuned!
You will do calculations through Story analytics. There are three ways: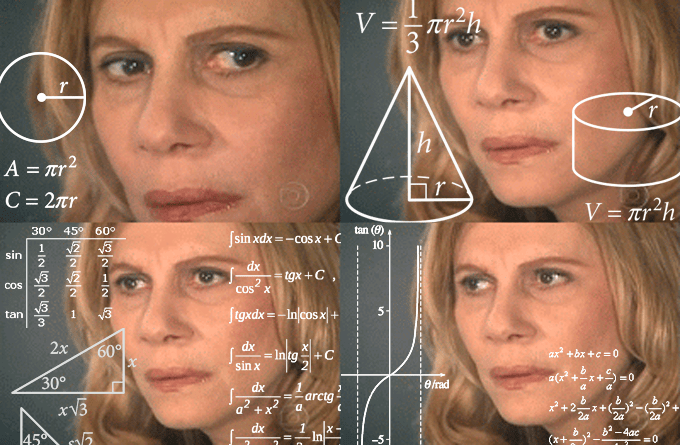 1. Interactions/impressions = engagement rate
2. Total reach / Total Followers x 100 = Engagement Rate
3. Total interactions/total reach x 100 = Engagement Rate
*Interaction - profile visits, replies, follows, shares, website visits, sticker taps, and more.
Let's don't make you wait so long on, and pass on how to create engaging Instagram stories
1. Promote
Instagram lets you advertise your story. You can boost most types of content via Instagram ads or make an ad on Facebook Ads.
Don't forget that you can utilize up to five interactive components, including a location sticker, a hashtag sticker, tappable text, and @mention stickers. Alternatively, you can use a single countdown sticker. The polling sticker and the Swipe Up CTA may only be used on advertisements produced without a pre-existing post. However, emojis, GIFs, music stickers, link stickers, more than one sticker, and more complicated creative tools should be avoided.
Decide on an objective, create an ad creative under specified dimensions, and choose a target audience, ad placement, and a captivating CTA.
Focus on first impressions, especially the first three seconds of video advertising, and carefully place text since it conveys your message.
2. How to make Instagram stories more engaging by producing relevant content?
As we mentioned, Instagram stories have lots of innovative features, like adding music, asking questions, pools, gifs, stickers, filters, and so forth. Add fun, and uniqueness, make people message you, and share your story or profile.
Templates
For instance, making one-of-a-kind themes for Instagram Stories has become widespread among Instagram users. Templates may be used for several purposes, such as boosting sales or highlighting a person or phrase of the day. You may also develop quizzes or "pick your favorite" templates to share with your audience so they can screenshot, complete answers, and post in their own Stories.
Repost
Social media is all about the authenticity of your content, and you can create that by sharing it on social platforms. Every time you put up a new post on Instagram, share it for everyone to see! While most people will only get access to what's in their feed (an algorithm essentially controls it), stories are more likely than regular posts because they appear at the bottom right side, where many users keep scrolling through news feeds. It is recommended to share all posts through other social media channels like Twitter or Facebook because it can also help increase Instagram story engagement rate, so many more eyes get exposed than just those who view only via their followed account alone.
You may also repost from other accounts what you find relevant and enjoyable, so maybe this page will share your stuff as well, giving you extra followers and engagement. 😉
Resharing throwback memories as #tbt stories or posts are also insightful.
Live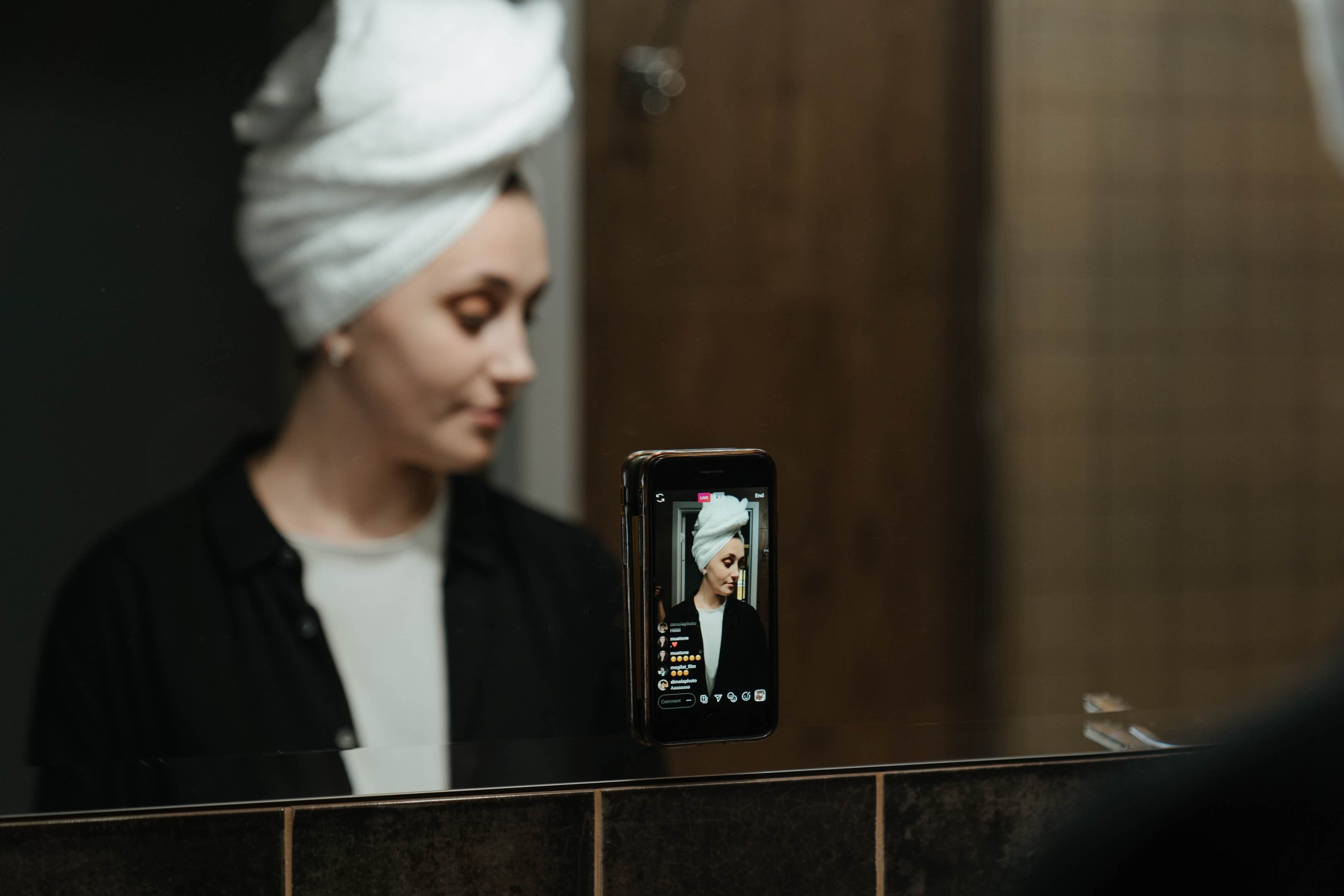 With Live Stories, you can engage your audience in a whole new way. Not only will they get notifications when it's time for them to tune into the stream - but they will also by watching their favorite influencers' stories more often than ever before! You could do promotional videos or interviews, give people behind-the-scenes looks at what goes on, or take part in game shows where viewers answer trivia questions about whatever topic is being discussed that week; there are even tutorials if this isn't something specific happening right now but would be valuable down the road.
Highlight
The old way of storytelling is fading away. Instagram's new feature, "Highlights," allows you to post your stories in a bio section on the profile page which can be easily found by other users and sorted into groups for easy consumption.
The best way to make your highlights stand out is by giving them a unique cover that matches the tone of voice you want for this project. You can do this through editing, selecting from one of your customized options, or creating something fresh altogether.
Several tale material options are available, but you should select one that fits your style. If you need more creative Instagram story engagement ideas, check out our best effective Instagram story ideas blog.
3. How to create engaging Instagram stories via influencers
Instagram influencer marketing is a great way to work with key thought leaders in your industry and push the message of what you have going on.
"Done-for-you" marketing might be the future of business, and it just got a lot easier. Marketers who know how to get influencers' attention on social media have taken advantage because they're fronting their own Stories.
By putting the best of these influencers at front-and-center of your Instagram Stories, you can encourage people to visit your account just because they're curious about this person, which leads directly to more traffic!
The well-known and easiest way to increase engagement with influencers is to ask them to include the link in a sponsored post.
4. Post on time
Knowing when to publish on Instagram is extremely important, particularly when combined with the automated schedule. It's critical to plan out your content and how many stories you want to publish each week. Keep it basic and set weekly and monthly goals that you know you can meet with your current workload.
As you know, most of your audience is online during certain times. Spend this time wisely by posting when they are most likely to see it so that more people can engage with what you have posted. Furthermore, if you know the time of day your account's engagement rate is highest, you may arrange your stories appropriately to attract the most views.
Sharing stories regularly takes a lot of time, especially if you're short on time. Instagram, however, does not offer a function for scheduling stories. But don't worry; there's always a way out!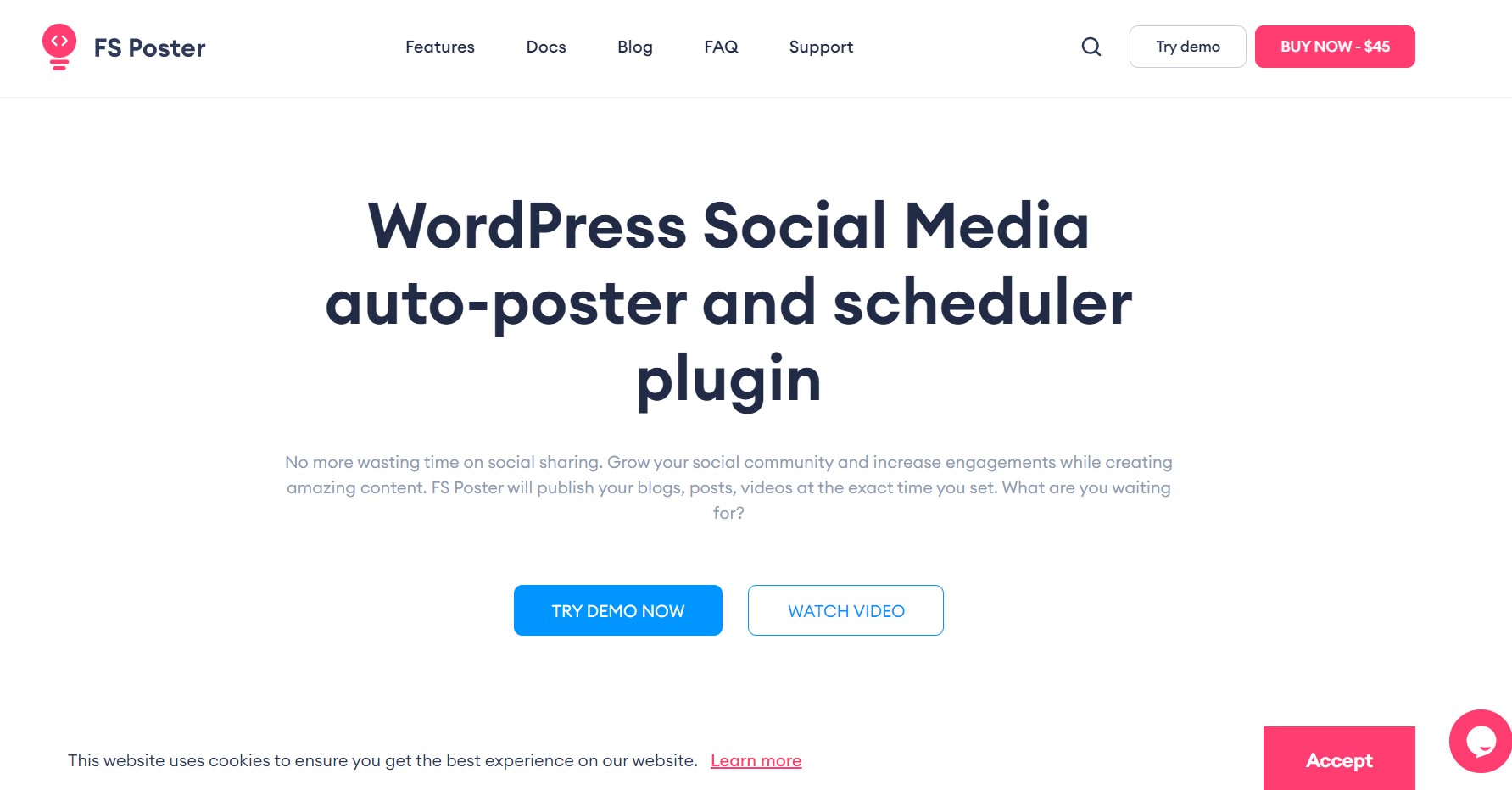 Of course, every business has its website, right? If yours has been built on WordPress, you are lucky. During this period, the FS Poster auto-poster plugin can help when searching for how to make Instagram stories more engaging. You'll be able to share all of that great content from within this plugin straight into your social networks without any effort at all - no more wasted minutes spent waiting while sharing settings sync over wifi or cellular data connections needed here.
Just try the demo to learn more!
In Conclusion
Finally, we talked about Instagram stories, creating engaging Instagram stories, and how to measure Instagram stories' engagement. When it comes to making your Instagram Stories more attractive, a few simple rules mentioned above in the article can help. All you need is the output tone; in this case, it should keep people engaged and wanting to know what will come next - just like an exciting book or film!