Best free WordPress Instagram plugins to integrate in 2021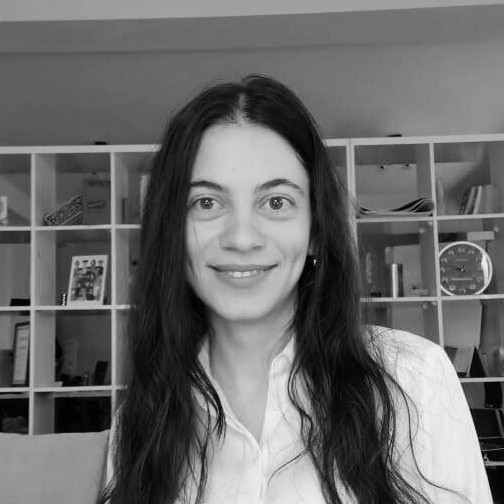 Natella Mammadzadeh
Author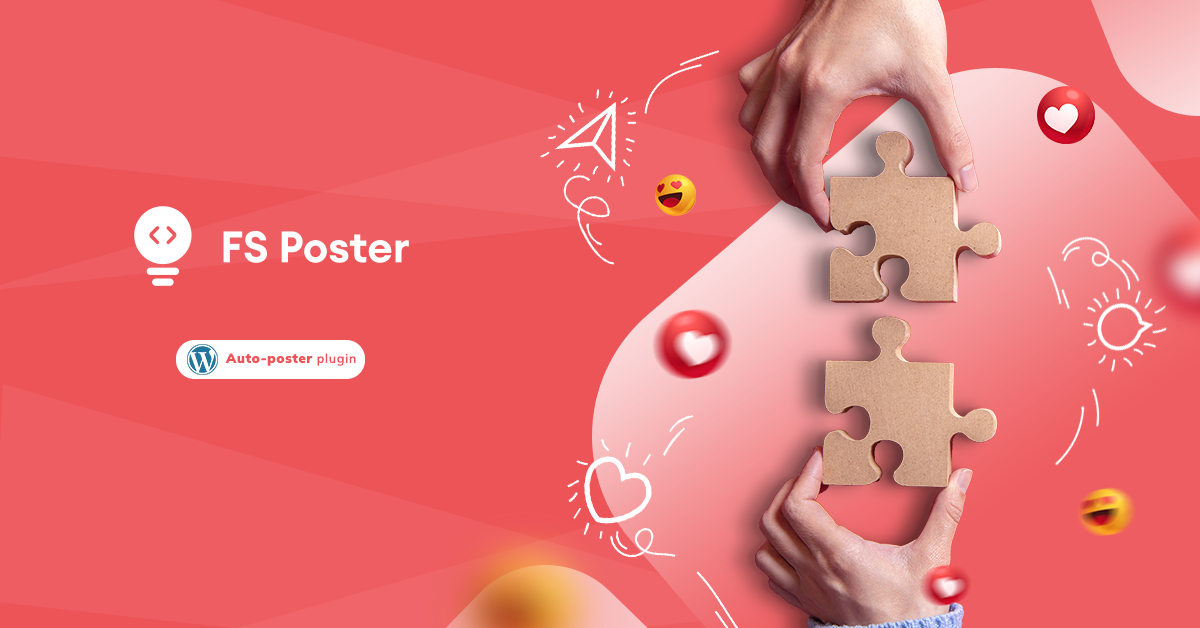 Plugin for WordPress
Oct 12, 2021
Whether you want to display an Instagram feed, easily share social media posts, or run an Instagram giveaway from your website, the best free Instagram plugins for WordPress will do the job.
With over 1.3 billion active users around the world, Instagram is a lucrative avenue for small and large firms, influencers, and entrepreneurs. On a daily basis, the average time spent on the platform is approximately half an hour per person a day. Which stresses its role in the day-to-day life of the average internet user. From growing your social media followers to boosting sales, integrating Instagram into your WordPress website provide a whole lot of benefits
Free WordPress Instagram plugins are great to experiment with creative website content and see its results in real-time.
We cherry-picked the list of
Best free WordPress Instagram plugins to improve your social presence
1. Smash Ballon Social Photo Feed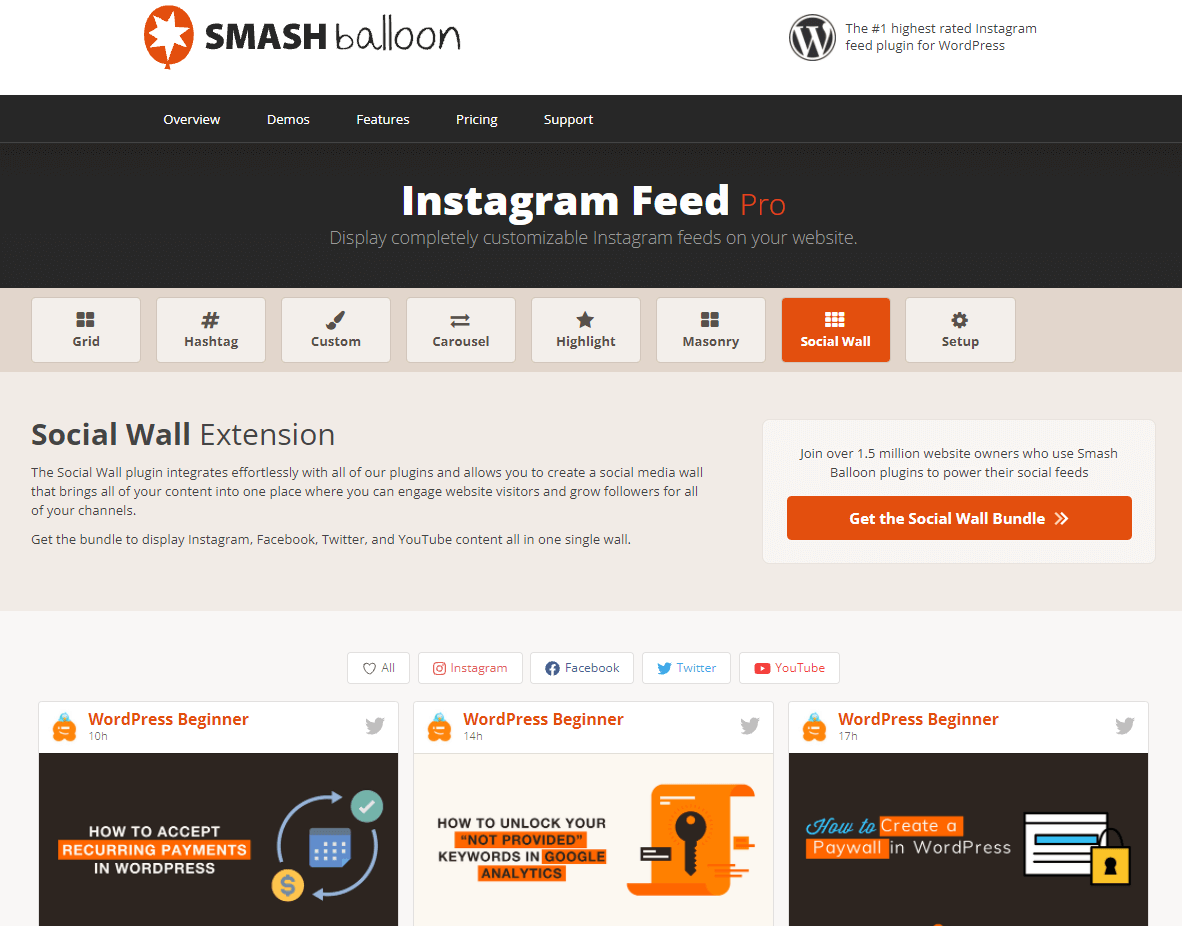 With over one million active installations, Smash Balloon Social Photo Feed is one of best free WordPress Instagram plugins in the market.
The plugin gives you lots of control over how your photos will be displayed on your website. You can decide on the number of images that will be displayed on the screen, adjust their sizes, display thumbnails or full-size images. The optional load allows visitors to view more content at their intent. A super responsive plugin ensures that your website feed will present the same appearance on devices of any size and category.
Befitting the characteristics of best free Instagram plugins for WordPress, it allows website owners to display multiple Instagram feeds throughout various pages. Connecting various accounts to the website, it allows you to display the content of ranging sources. Due to its smart feed cache and backup functionality, your photos will be always displayed without slowing down your site speed.
The free version comes with lots of built-in features for creating a custom photo feed. If you afford it, you can upgrade to the pro plan to make the most out of it. The paid account offers more dynamic galleries like hashtags feed, social wallpaper or shoppable feeds where you can display post engagements and drive more sales.
2. Social Feed Gallery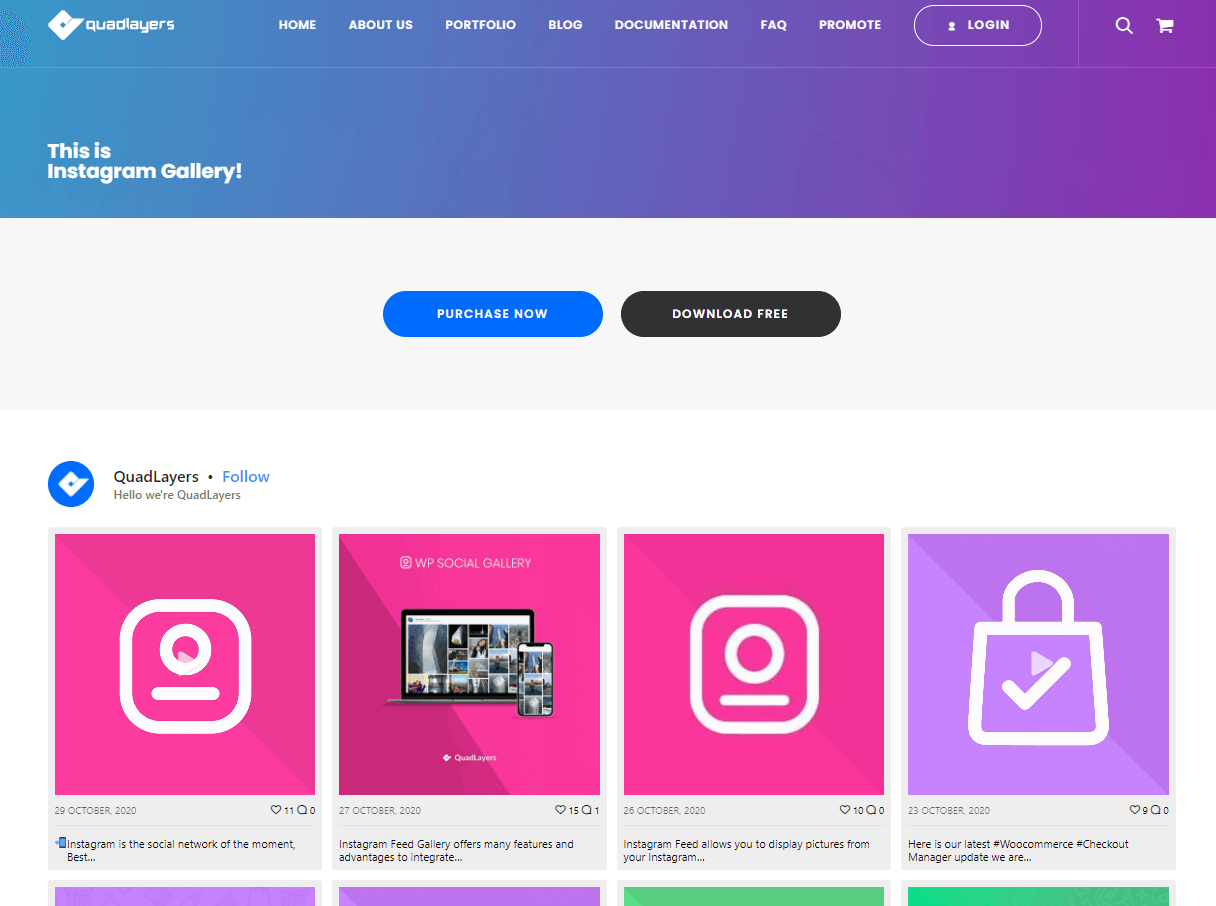 Developed by Quadlayers, Social Feed Gallery is another easy-to-use plugin to create an Instagram feed on your site. Like other best free WordPress Instagram plugins, it gives you options to change the position, appearance, and layout of your feed choosing from gallery or carousel options.
Its API optimization includes data caches features that reduce site loading and minimize the requests. Also, the plugin has a hover overlay that displays each post's comments and likes when users hover over a post.
Unlike many best free Instagram plugins for WordPress, it has a customizable lightbox pop-up that allows users to view Instagram posts on your website. Its premium version allows users to add an unlimited amount of users and create a separate feed for each of them. Here, you have additional features like masonry and highlight layout options; display user profile; display image caption inside Instagram picture popup, and many more.
3. RafflePress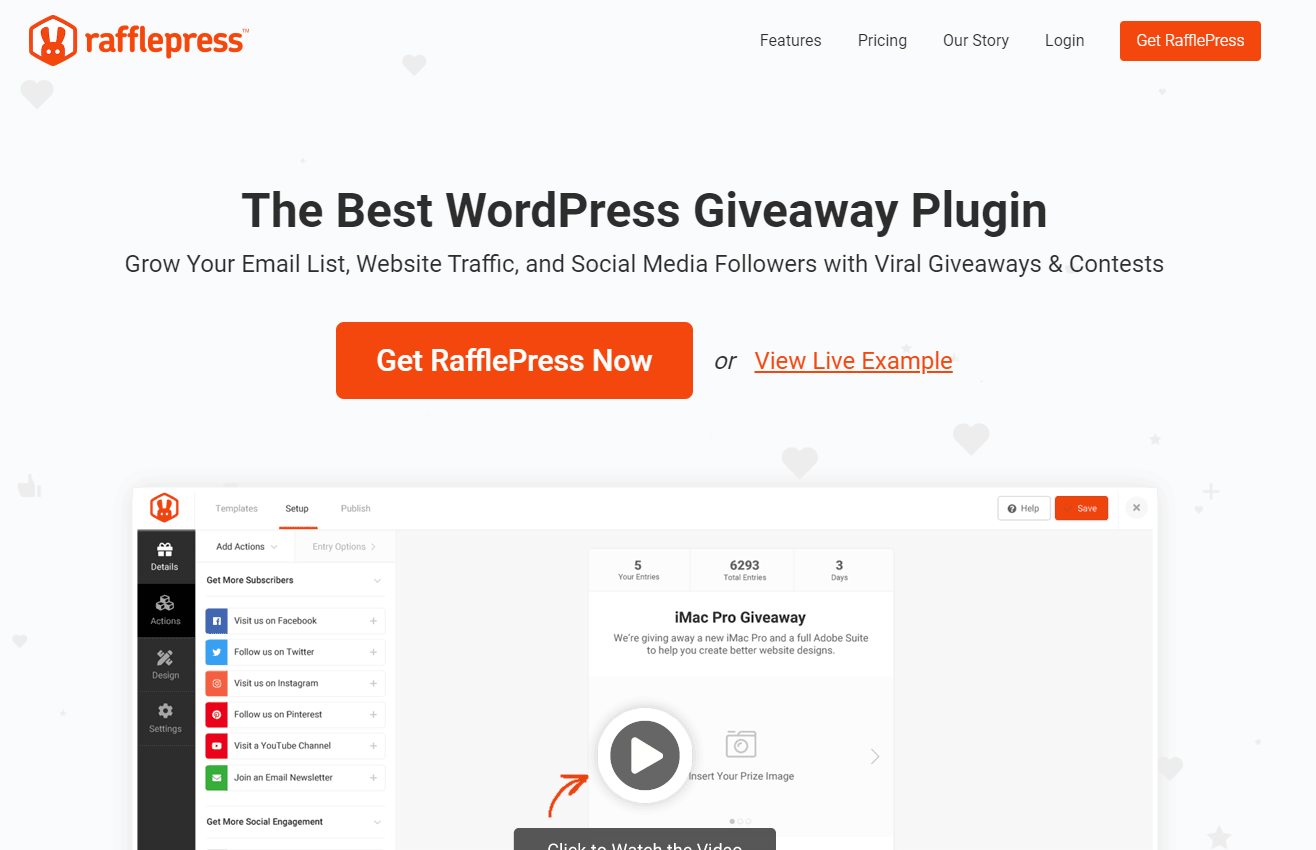 If you plan to make viral giveaways and grow your website traffic then consider RafflePress. You can either start with the pre-built giveaway templates or use the drag & drop giveaway builder to easily create successful campaigns. These templates are inspired by successful internet campaigns and aim to give you huge results. Further, it also comes with tracking and retargeting capabilities that are rarely found features in best free Instagram plugins for WordPress.
Depending on your request, you can ask followers to land on specific pages, engage in posts, and even ask them to enter email addresses. Because of its complex marketing and sales opportunities, RafflePress stands at the top of best free WordPress Instagram plugins for contests. It supports various email marketing services like MailChimp, Active Campaign, Drip and has Zapier integration to connect CRM and marketing apps.
By implying the word of mouth marketing strategies into the plugin, it helps you to unlock viral growth by converting website visitors into brand ambassadors. Using its built-in viral sharing, you can grow your website traffic without paying any ad. This feature rewards users when they refer a friend or share your contest on social media. Using the bonus actions you can reward extra entries for watching a video, subscribing to your YouTube channel, and joining Facebook groups.
4. Instagram Slider Widget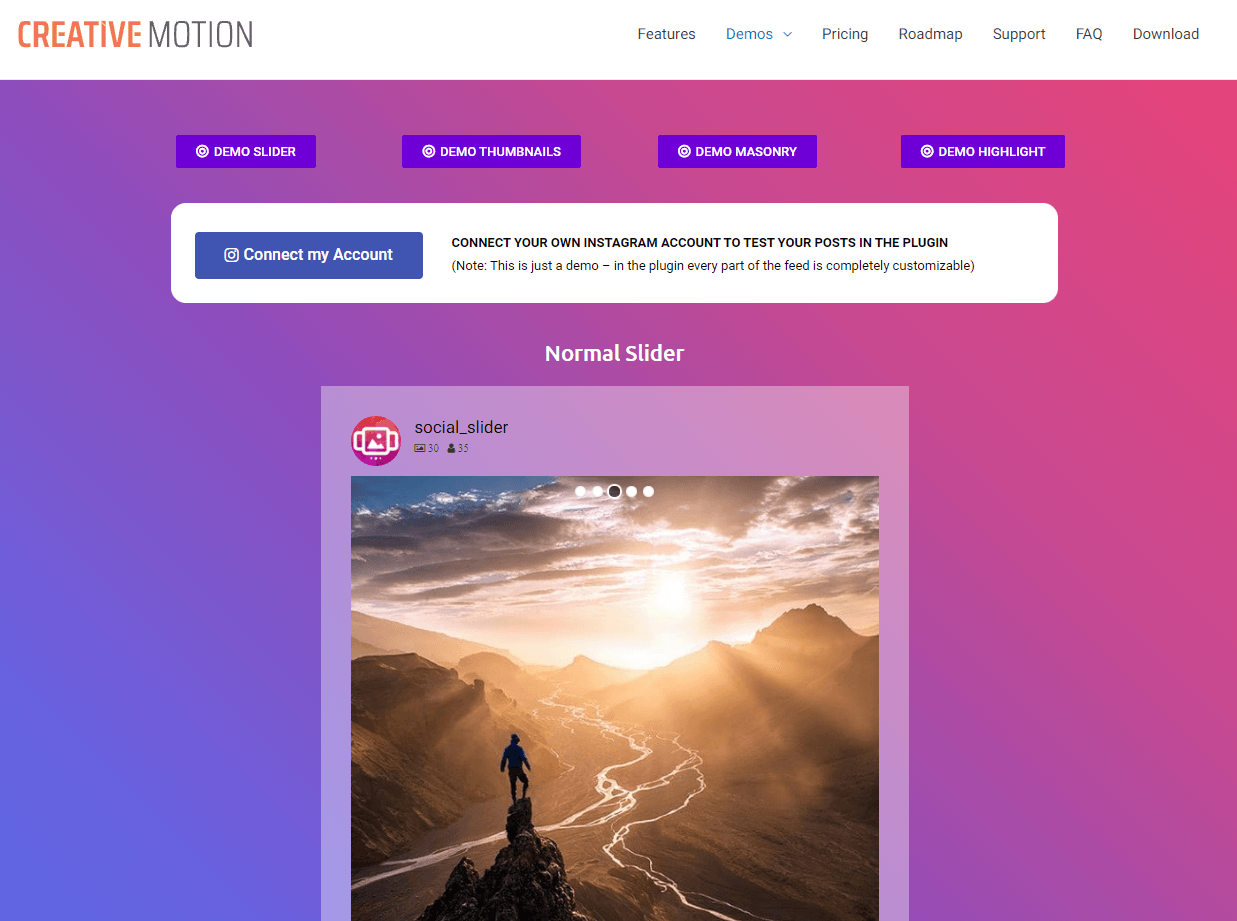 Yet another plugin to import your Instagram photos to your website is Instagram Slider Widget. Rather than giving a basic grid look that is used by other best free Instagram plugins for WordPress, Instagram Slider Widget displays your posts in a slider view. You can customize the layout by picking the number of images, columns, and feature images by thumbnail, medium, or full-sized images.
It gives you options to sort images randomly, by their post dates, or engagements. Another distinct feature from the previous best free WordPress Instagram plugins we mentioned is separate mobile settings. This enables you to set up a different layout for different devices thus providing an optimum user experience to users.
While a free account has these powerful features you can get more with the Pro version. It gives you more feed layout, a pop-up lightbox for full content view, and several accounts authorization that will help to create more vibrant website content.
5. 10web Social Photo Feed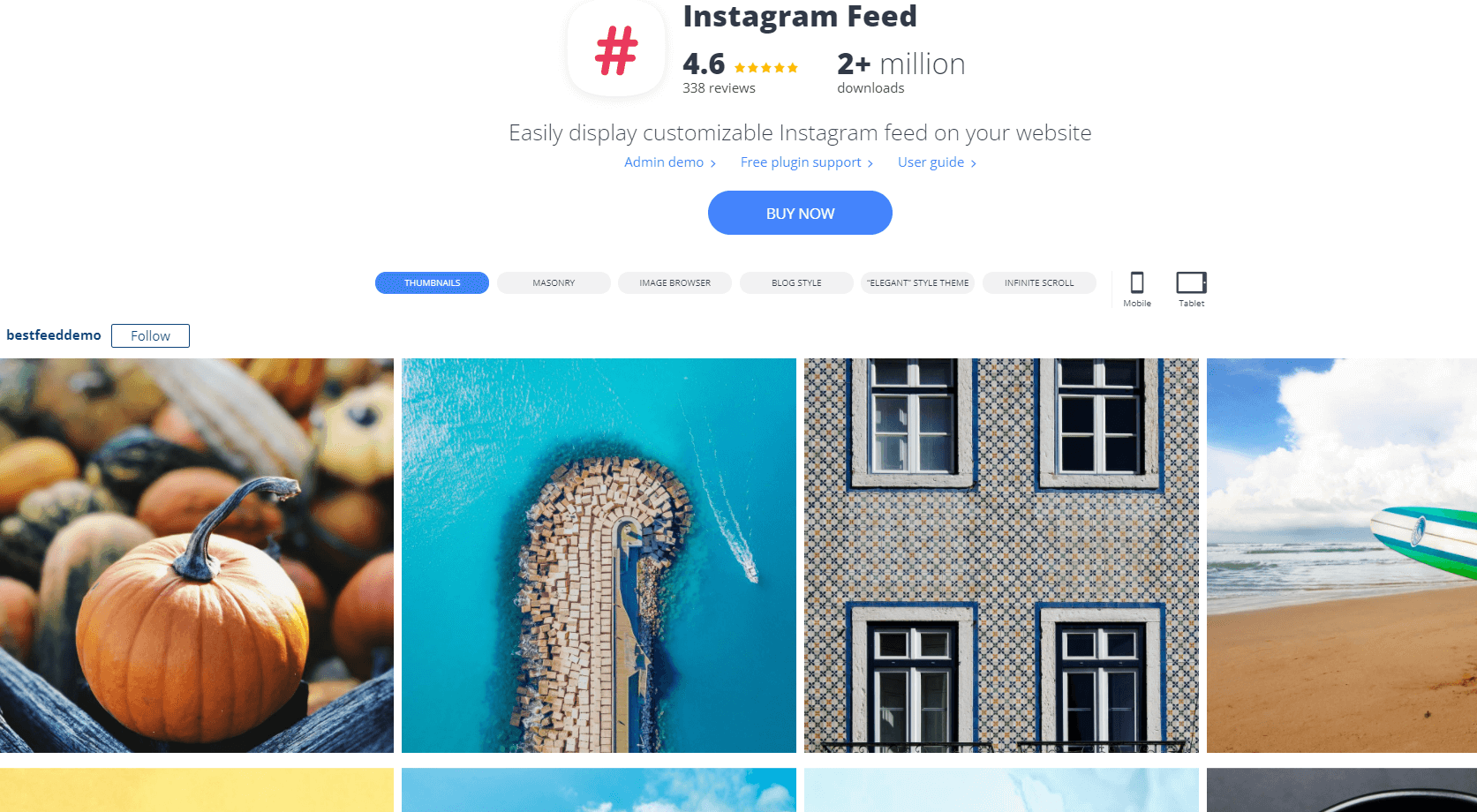 10Web Social Photo Feed is the next solution to create a customized Instagram feed on your website. It is a plugin primarily made for photography websites, travel or food bloggers to jazz up their posts with their Instagram photos or videos. It lets you create website galleries by embedding your entire timeline to the website posts. You can either use a shortcode or the plugin's widget for a straightforward application. Customization features include the number of posts to show, page redirect upon the click, and media loading options.
It has various sorting options based on the date, like, comment, or random basis. You can create single feeds that display images from your accounts and a single hashtag. The lite version allows you to create thumbnail or regular-sized images while premium got more options. Customer support for free plan users is its superior feature to the majority of best free WordPress Instagram plugins.
6. Feed them social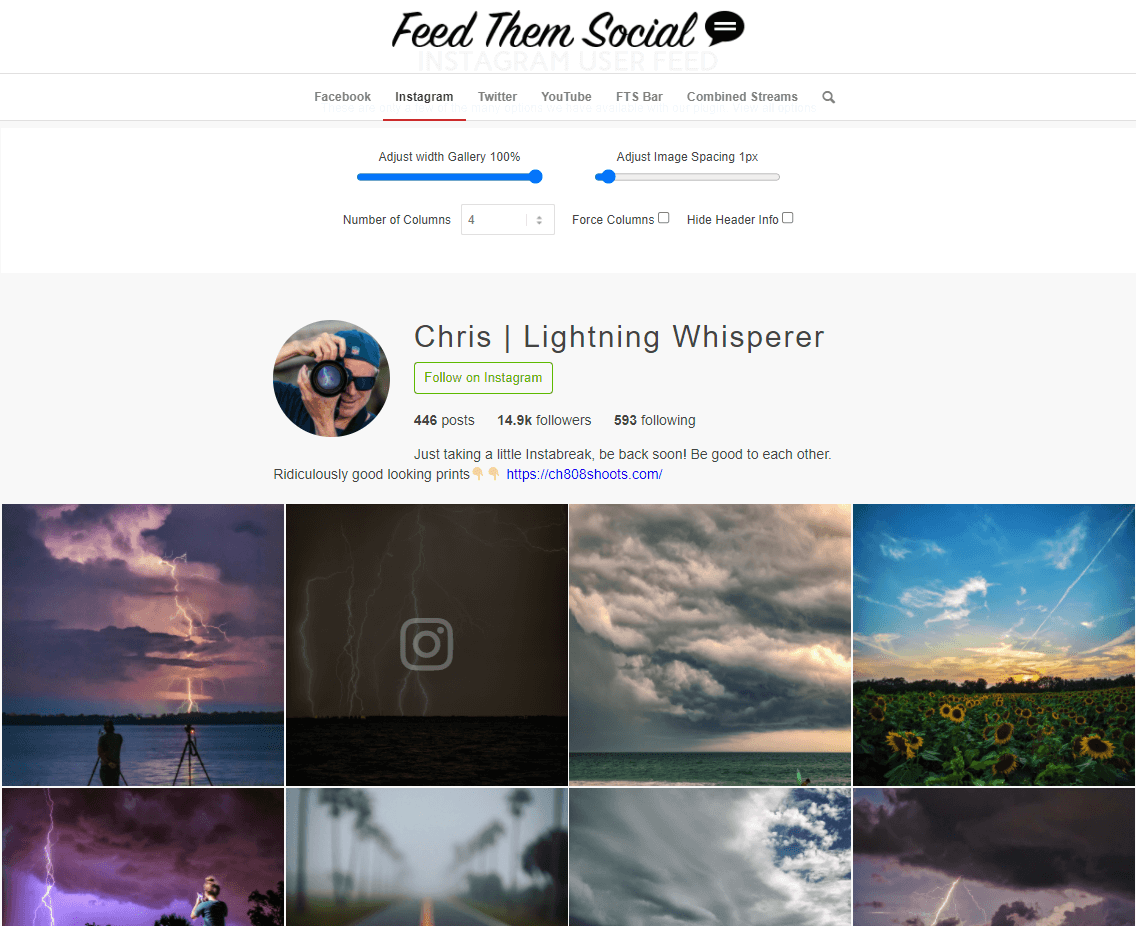 Feed Them Social is a highly customizable plugin to display content from a range of feeds and accounts. You can choose to show them from accounts, hashtags, and further decide whether to include profile details or not. Depending on how you would like to showcase them in your profile, you can place the feed in your posts, pages, even in sidebars of the pages.
For a more enticing look, the plugin comes with two buttons above and below where you can invite visitors to follow your account. However, multi-platform support is its key differentiator from the rest of the best free Instagram plugins for WordPress. Meaning, you can also create Facebook feeds, albums, groups, or events, Twitter feeds, Pinterest boards, and pins with this single free plugin. The plugin gives you more room to combine various social media feeds and relatively have more potential to grow your social media presence.
7. Spotlight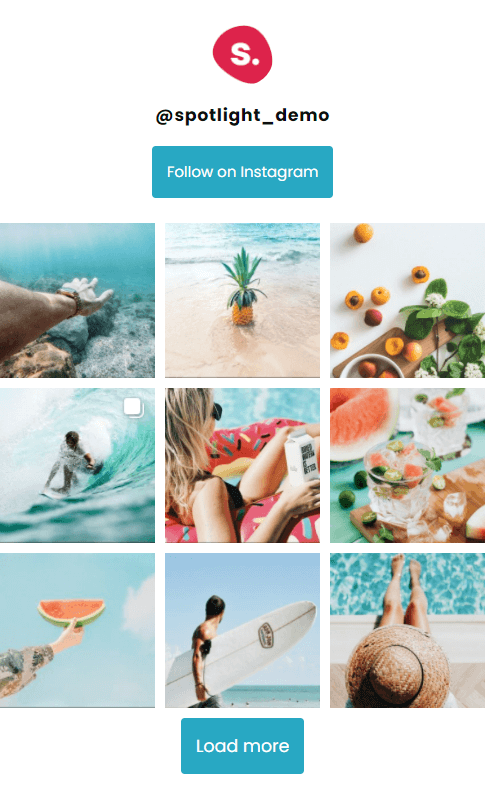 Spotlight provides a no-code solution to create unlimited Instagram feeds on your website. You can make the feed match your overall style by picking from 4 premade design layouts or create your own. Additionally, it has a live preview customizer that gives you control over the design of your layouts. The hover effect can be triggered upon the movement of the cursor over posts and the pop-up lightbox to display full-size images.
The same with other best free Instagram plugins for WordPress, you can define the number of posts and columns in the feed and order them by their popularity, post dates. It allows you to connect single or multiple accounts, combine multiple accounts into a single feed, and create unlimited Instagram feeds across your pages. On top of that, you can embed photos from private accounts and show their likes and comment counts.
Due to its range of exclusive features, Spotlight stands high among the best free WordPress Instagram plugins. Other notable features include showing profile photo and bio section, follow button, and load more buttons on the appearance.
How to post WordPress content to Instagram?
These were free Instagram plugins that enrich your website content by linking with your Instagram feed. But, there are lots of plugins that can fill out your Instagram feed by auto-posting your WordPress content. FS Poster is a social media scheduler allows to post across 15 social networks including Instagram. For Instagram, you can auto-post images, banners, and the videos used within the WordPress posts, and add custom messages or use ready shortcodes. Unlimited post-scheduling capacity helps to elevate your social media presence without too much effort.
Once you select the post, you can decide to share them on which platform, set their post frequency, and order. It also comes with emoji support that you can cheer up your posts. Check Demo to find out more about the plugin.
Wrap up
The aim behind compiling the list of best free Instagram plugins for WordPress is to ease the process of linking social media platforms to your website. Your first job is to define what type of content and accounts you would like to introduce to your website. Then, you need to decide whether you would like to display your feed on sidebars, in the footer, or inside pages of posts. Because based on these, you can pick the one that will carry out your requests. The only step left after choosing the plugin is to customize the feed like layout style, the number of columns, the orders of posts to display.