Best TikTok Account Ideas to Apply in 2023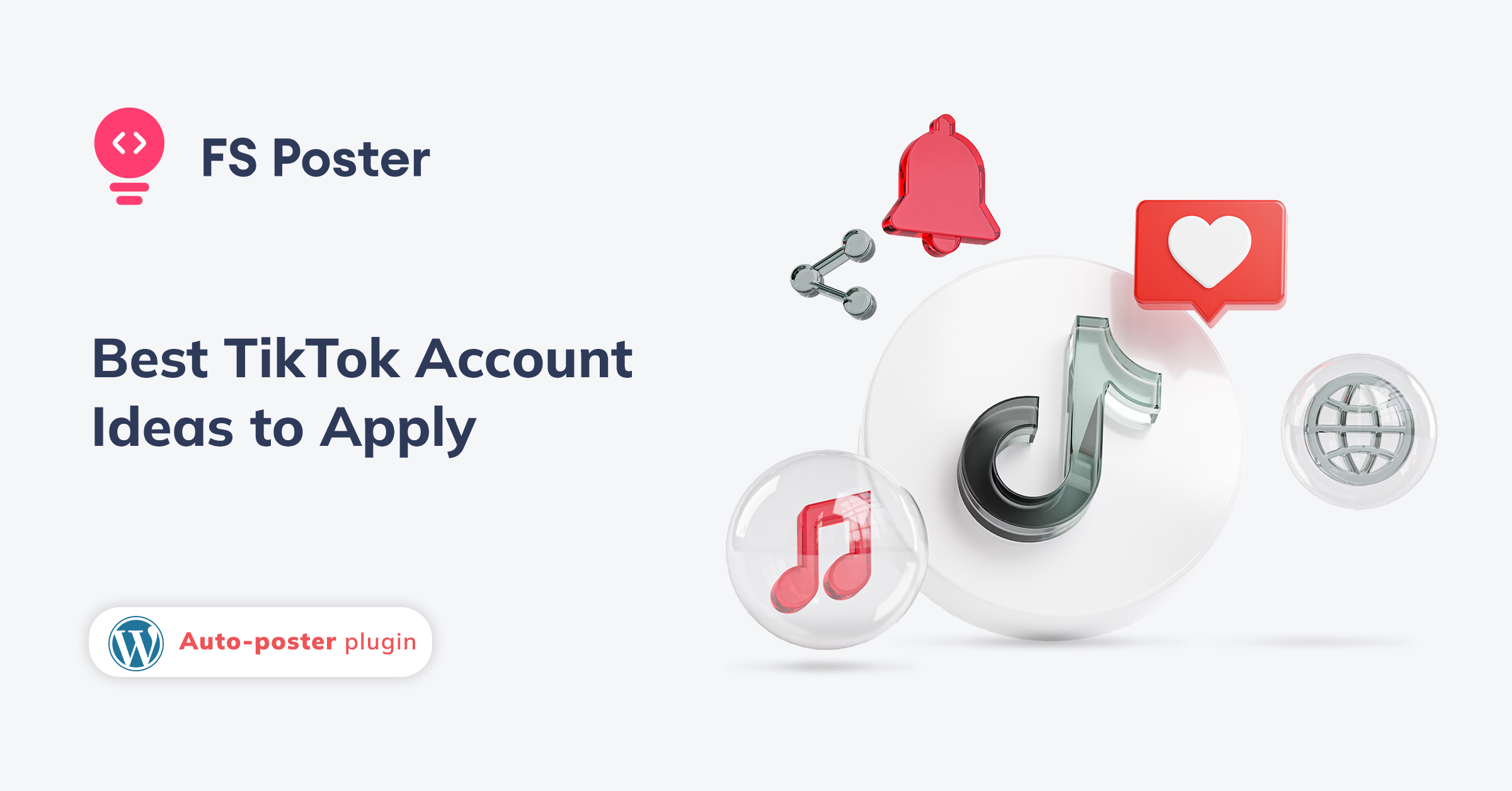 Social Networks
Jan 07, 2022
Updated at: Aug 02, 2023
There are endless ways to grow your followers when it comes to finding the best TikTok account ideas.
TikTok is a short-form video-focused social networking platform. Mainly popular among teens and the younger generation, the platform hosts a variety of user videos from genres lip-synching, pranks, dance, tricks, or jokes. By surpassing over 1.6 billion active users, TikTok is the fastest-growing social platform on the market.
We could all agree that the 15-second time limit was the unique proposition that made TikTok here. This lets creative people show their aptitudes and inspirations and spread them among the like-minded network.
On a desktop, mobile, or web, users can view millions of videos every day. But to upload a video, they need to create an account.
As the platform grows, the type of content also shared changes. We used to view the dancing type of videos; now we can find videos from different topics.
In this blog, we will look at on-trend TikTok account ideas to boost your popularity on the platform.
11 best TikTok account ideas to grow your profile
1. Go viral with social media challenges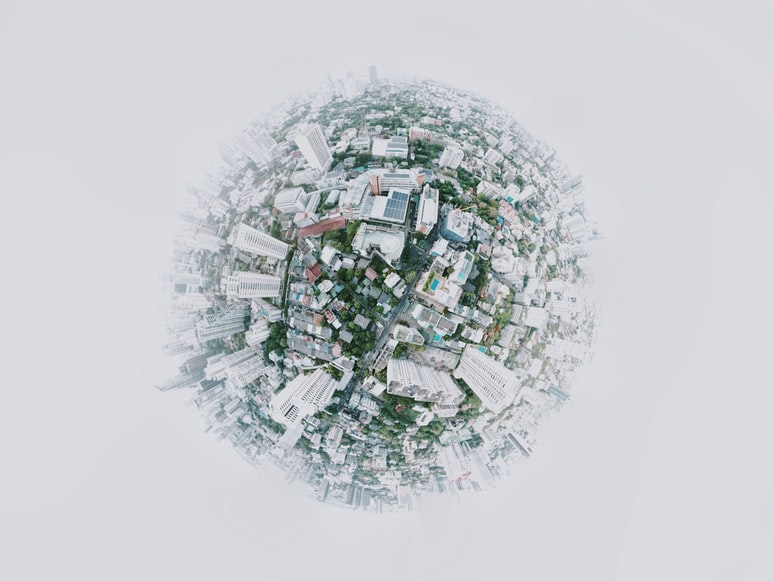 Just for any other platform, social media challenges are on-ice post ideas for TikTok accounts. Social trends present you with an opportunity to embrace your unique style over common concepts.
Challenges share specific hashtags that encourage users to create videos on the topic.
Does not matter if you just started your account or have been on the platform for years; challenges are the best way to keep up with your followers and enrich your feed. Participating in trending challenges opens your profile to larger audiences.
Moreover, if you want to take this one step further to
2. Create your branded hashtag challenge
There is no limit to getting creative ideas for TikTok accounts.
Are you a copywriter? Then start a challenge on the #beststartinglines on TikTok.
Are you a bibliophile? Tell your favorite line from the book you recently finished and ask followers if they share their favorites with the #myfavoriteHarryPotterline hashtag. Easy-breezy!
If you run a business account, you can start branded hashtags to boost awareness and user engagement of your products. Lots of companies benefited from branded hashtags on TikTok. Oreo launched its Stay home Stay playful challenge during quarantine which was embraced by celebrities as well.
Or Apple's usual User Generated Content (UGC). Apple continued to start the #makeitCinematic campaign that reached over 3 billion views.
3. Share your daily routine
Vlogs act like visual journals of daily life. Lots of influencers on YouTube or Instagram made a career by sharing their daily lifestyles. Be it mom bloggers, lifestyle influencers, food gurus, or entrepreneurs who raised their business after video sharing.
This is also a great opportunity to turn creative roadblocks into working machines.
Share what you are handling in your day-to-day life and inspire others with your solutions. This would be especially important for business people or entrepreneurs who deal with a variety of topics in a workweek.
Do not be nervous about sharing unpolished areas of your life. Do not cut off the pieces like your team getting crazy on brainstorms or moments like feeding kids. The idea is to lead authenticity and interact with followers.
To convey the emotion, you want to bring, add relevant music and sound effects in the background.
4. Share a sneak peek into daily life
A little is similar to the previous idea. But here, you only focus on single parts of your day instead of a whole day or week.
Did your app go to PROD? Was the demo successful? Have you just reached your monthly sales target? Congrats! 💃
Why not share those happy and exciting moments with your followers too? Do not accept this as bragging about your success. Sharing is what social media is made for.
You can use short videos to reconnect with your followers and keep them updated on the current state of actions in your life or business. These are samples of works that can hook viewers into your profile or even bring them to other platforms like websites, play stores, or sales pages.
5. Educate your audience
If you still think that TikTok is for a goofy and fun type of content, I bet you are wrong. Tutorials of all varieties go well on social platforms. You can come up with dozens of the best TikTok account ideas to enrich your profile and grow your social followings.
Indeed, TikTok is an amazing platform for providing informative content in a digestible way. Quick tutorials are the best TikTok account ideas if you want to stick followers to your page.
The time limit saves you from overloading viewers with tons of informative content in one go. As content creators, we may forget to approach from the viewers' point of view while explaining heavy subjects. But short tutorial TikTok account ideas will help us to focal points of the content.
I learned how to easily put my hair after a TikTok video. Check the link to see)
If you do not know where to start, take a look at your Facebook reviews or FAQ about your business on Google. If you are a law practitioner, consider sharing important pieces of community law or amendments to keep followers educated and updated. Doctors can also use the same approach to spread awareness about diseases and ways to protect against them.
Or, if you are a software programmer, share the nuances of product development, the types of bugs, and common problems that coders face, and explain how to avoid them.
All businesses have the opportunity to get their messages across with the right TikTok ideas. To make educational videos more visible, create dedicated TikTok playlists.
6. Share live videos
TikTok lets you stream live videos to interact with your audience in real time. You can incorporate other TikTok account ideas into a live video and make them even more outstanding.
Are you planning to join a 30-second #tellmewhoyouare challenge? Go a step further and make it live. Or are you preparing for a job interview? Well, good luck. Make a quick live video before the meeting to get some recommendations from followers and soothe the excitement.
Though TikTok live is not as popular as Instagram or Facebook live, definitely among the most effective social media post ideas to try.
7. Tease a new product or campaign
Teasing a new product is also among the best TikTok account ideas for physical product-makers. First, you take followers into the product-making process. Second, this builds anticipation for your upcoming products.
This allows them to gather feedback from the audience and, if needed, make refinements on time.
8. Host a Q&A
The next creative way to boost interactions is hosting a Q&A. In 2021, TikTok launched a Q&A feature for Creator Accounts.
When a user leaves a comment under a Q&A session, her comments will be labeled as a question.
You can reply with comment responses, premade, or live videos. Q&A sessions are also added to the creators' profile bio. Users can browse earlier questions and submit new questions from a separate Q&A page.
This feature aims to empower conversation and bring the community together. Give a place for Q&As in your social media content calendar to increase engagement.
9. Share a story
Storytelling is a way to hack into the digital world. And TikTok gives you a chance to hustle within a few minutes.
The platform has its #StoryTime hashtag that surpassed 13 billion views.
Depending on your practice area, the concept of your TikTok video storytelling can change. It can be about your recent updates; how you landed your job; how to be confident in any circumstances; 3 tips to win the interviewer's consent, or the law of attraction).
C'mon. Don't be shy. Make them sound like you are hanging out with friends. Since TikTok is an entertaining platform, you don't have to squeeze yourself into a strict persona.
If you trust your sense of humor, trick your stories with your jokes. Telling short stories while adding your flavor is a way of engaging with your audience and presenting yourself. Adding a bit of humor to advertising videos will make them more authentic.
10. Partner with influencers
Just like Facebook, Instagram, and YouTube, influencer marketing works well for TikTok. Working with TikTok influencers lets you connect with their audience and benefit from their style.
For product endorsements, you can let influencers go creative and promote your products in their style. To keep authenticity at the top, make sure to mention sponsored tags.
Business accounts may consider profile takeovers. Usually, takeovers are cross-promoted on both brands' and influencers' profiles. This way, followers will find shared interests between their favorite influencers and your brand vision.
There are a couple of steps to look at before reaching out to influencers. A follower count should not be your first criterion. It is important that chosen influencers' values and audiences align with yours. Irrespective of the context of the collaboration, your campaign should have a planned goal and target to reach. Make sure to set KPIs and track them to measure their success.
Here is the influencer collaboration of Tiffany & Co on the launch of their products.
11. Create a branded filter
Same as Instagram and Snapchat, TikTok lets you add lenses or AR effects to create special effects. Your brand can benefit from this feature by creating its custom filter. Because creating effects and filters requires design expertise.
You may consider creating filters for major events or long-term projects. This can boost awareness of your brand or campaign and grow followers. Branded hashtags also trigger engagements with branded content from fans and followers.
12. Automate your TikTok posts
Automating your TikTok posts will let you focus on the creative part of social media marketing. Finding the right TikTok scheduling tool is sometimes challenging. So that's why we have created Planly for you. Planly is a TikTok and Instagram scheduler with a lot of new and useful features.
Final words
Now you keep the best TikTok account ideas by yourself. These are surefire ideas for TikTok accounts to keep their community engaged and entertained. Whether you are a business or a digital content creator, these TikTok account ideas will help you to move your profile and grow followers.
They will save you during creative crises, crazy work schedules, calm holidays, and pretty much on every occasion. The best thing about these ideas is that you can repurpose the same content for other platforms like Instagram stories, and LinkedIn videos, embed them into your blogs, etc.