What is User-Generated Content and Why do You Need to Have it?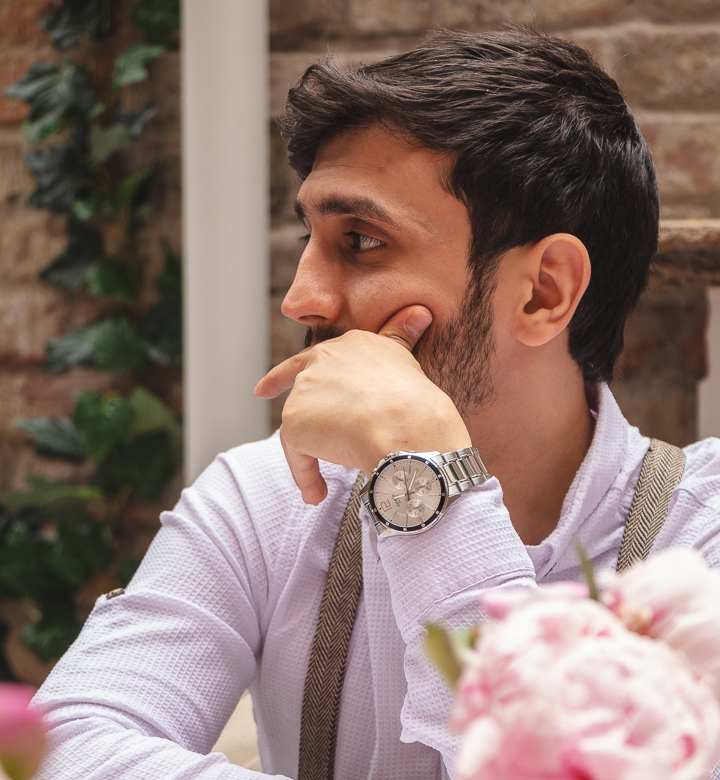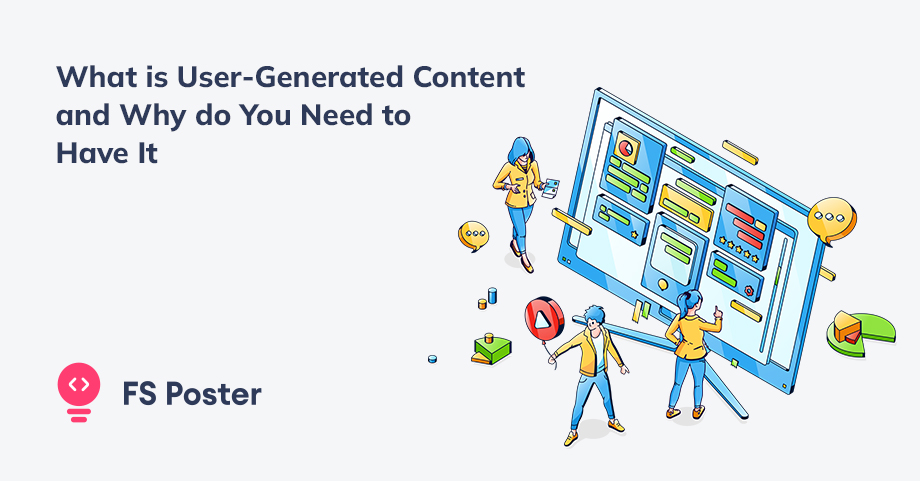 Social Networks
Apr 03, 2022
Let's first start to elaborate on user-generated content definition. User-generated content (UGC) is a type of content created by people in the form of text, video, images, reviews, etc. Before diving into the understanding of UGC, let us briefly explain the motif of user-generated content.
Imagine you travel somewhere and have some cool clothes visiting unique places. You are ready to show off to the world by posting images or videos on your social media profiles. Or you just received a long-waiting product, and you post an unboxing video with initial reviews to your YouTube channel. No matter what you publish on these platforms, all these examples are user-generated content.
Now let's think about another scenario. You purchase a product and shoot an unboxing video for your YouTube channel by expressing initial thoughts. The product owner (producer) reaches out to you and asks if they can share your videos or review other products on your channel based on the partnership agreement.
This is a strategy of the brands taking advantage of user-generated content as part of their digital marketing policy. The good side is that you can benefit a lot by providing such a service. If you want people to notice you and pay more for your products, you should promote them with user-generated content.
This article will guide the benefits and consequences of user-generated content and explain why it is vital in the digital age. In brief, you will:
understand the benefits of user-generated content,
understand how big and small brands approach the user-generated content,
get practical tips to increase brand awareness, engagement, and conversion.
With that being said, let's get started.
What is user-generated content?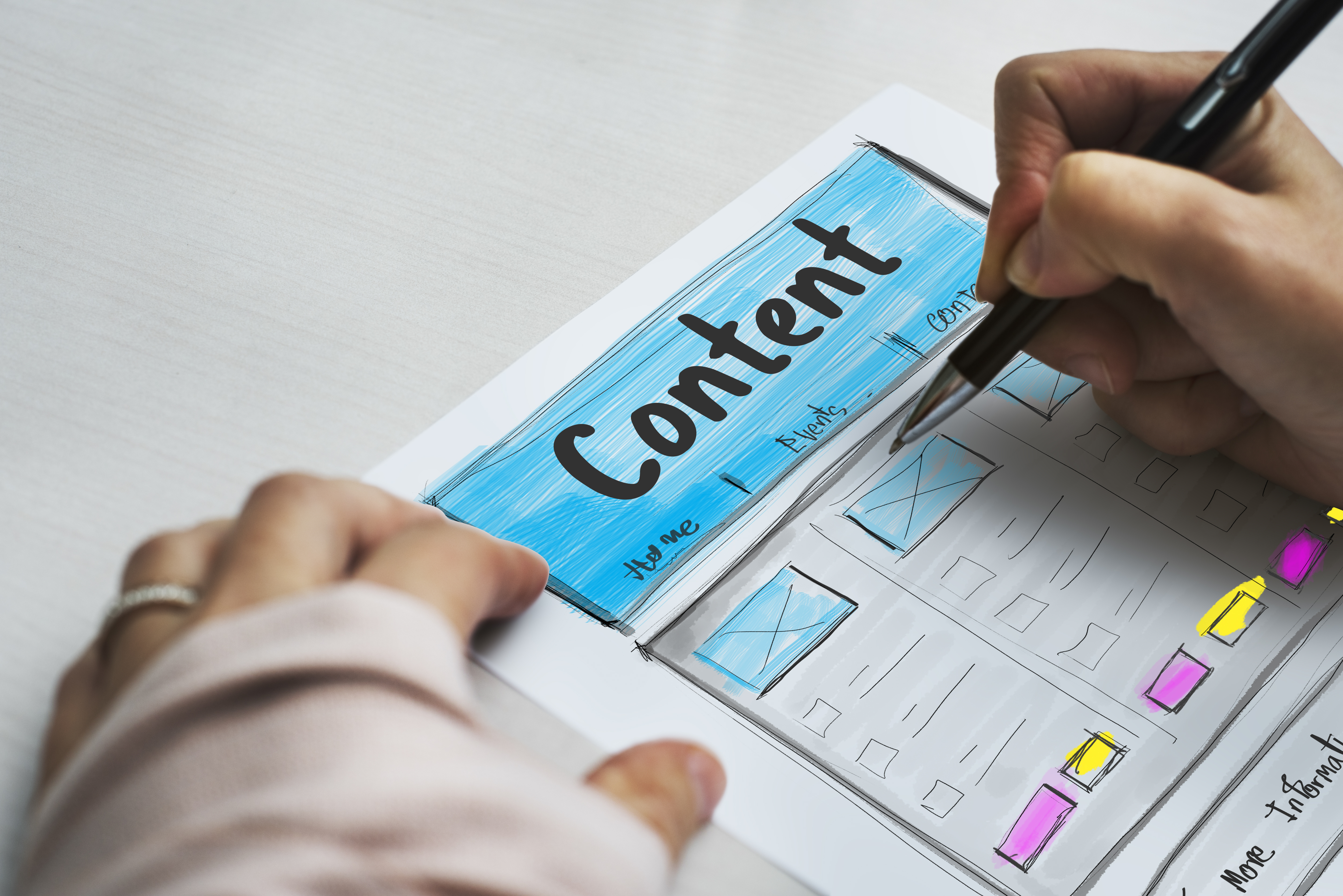 As mentioned above, user-generated content is image, text, video, testimonials, reviews, tweets, blog content published by fans, subscribers, or followers.
People like to create their content and share it across social media platforms. Usually, user-generated content refers to unpaid/unsponsored posts. Brands like this type of content because they don't pay for it but get a tremendous engagement rate. Of course, several factors are also important such as quality, value, benefits, and many more.
Think about it. You purchase a product and recommend it to your friends. Let's say a few of them decide to buy and recommend it to others. As a result, the hype grows and reaches many people.
It feels good to hear that customers are satisfied with your products, but what's even more exciting is when shoppers leave reviews—and they're all voicing their satisfaction. Creating awareness is a million dollars question for any business, but customer content is one great solution. You see, in this way, the content you make amplifies what existing customers are saying about you on social media sites.
For instance, in the past years, Coca-Cola made personalized coke bottles, and everyone went crazy for them. People started to share their personalized coke bottles under the name of the "Share a Coke" campaign. As a result, Coca-Cola's customers became "unpaid advertisers." This campaign and people's interest brought millions of revenue and a whole new image to the company.
Brands can gain a lot from the benefits of user-generated content by leveraging it well. The reach of this type of organic content can go a long way for brands, but it's important not to overdo it too. User-generated content is not always about your products. It can also be lifestyle or value-related content that aligns with your brand values and audience.
Why is user-generated content important?
User-generated content is a must for today's businesses. It can be used at all customer journey stages, such as on social media and other channels like email or landing pages. There was initial resistance to user-generated content importance, but the evidence suggests this is coming to an end.
Businesses have been finding new ways to use it and are starting to recognize its importance. But with phone cameras getting better every year and social networks making UGC easily accessible to brands, it's no longer something they can afford to ignore.
With the rise of social media, consumers have become the world's greatest content creators. According to the research, there is a 4.2 billion active social media population around the globe. They share billions of images on Instagram; they post millions of videos on YouTube or TikTok.
As a result, user-generated content increases brand awareness, and people's campaigns play a constant role in the marketing world.
UGC is authentic
Today, many brands are struggling with competing to be found online, and competition is tough as every day, new players join. As a result, buyers are more selective about the brands and their products. Because there are so many players in the market, people have more choices. What the alternatives offer is also important. Brands provide more or different services to stand out in the market.
We know what businesses say about themselves is just thought of as marketing, but actually, people trust the recommendation from a natural person much more. Nowadays, many marketers agree that authenticity and quality are essential elements of successful content. People ultimately trust other people's opinions because it helps them decide and purchase. Therefore, many brands have user testimonials and review pages to show the quality of their content.
UGC inspires brand loyalty
User-generated content provides a chance to the customers to be part of the brand's growth and success rather than being an onlooker. People love to express their feelings and emotions towards their favorite brands. It influences brand loyalty & affinity as people like the opportunity to be part of something greater than themselves.
The advantage of user-generated content is the communication between the brand and customers. It opens a new level of interaction which helps build and grow an engaged community. In addition, it gives a deep understanding of the pros and cons of the service to the brand. By sharing audience content, you can increase customer loyalty as well as establish a deeper relationship with your readers. More user-generated content in your marketing equals higher levels of brand enthusiasm and increased brand loyalty.
UGC enhances customer trust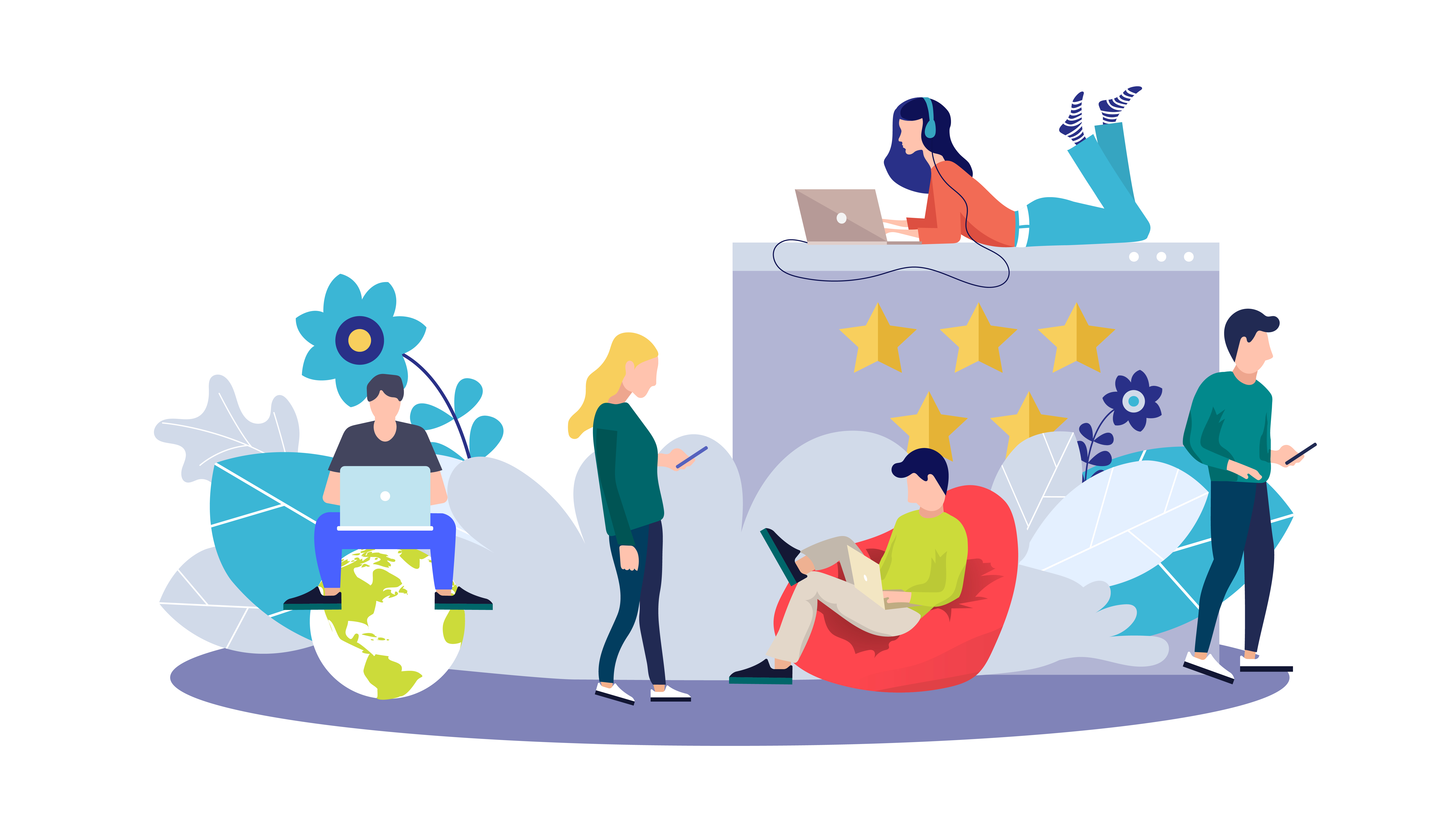 Social media is the most powerful tool today. It can promote or demote the brand very quickly in a short time. In fact, most people rely on social media posts and reviews as part of their decisions. Social media users can express their opinions more openly. They talk about the features of the product they buy and its impact on their lives, usage experiences, and recommendations to other people.
The use of UGC has been shown to increase consumer trust for the reasons mentioned above: it's authentic. By allowing your followers to contribute content, you're opening up a new avenue for communication and engagement with your audience. UGC is highly trusted, memorable, and usually easy to come by, making it the most effective type of content these days.
UGC influences consumers
User-generated content is incredibly influential in the final stages of the buyer journey. It can help you convert and persuade your audience to purchase your products. It is great for giving potential customers confidence in your product. For example, someone might see a picture of a group of people who live just like they and all use your product, which could make them want to buy it too.
Besides, it is also cost-effective. A post by an influencer can have a massive impact on your business campaign's success, but you may also spend millions of dollars. Instead, asking your customers to share their thoughts about your products could increase sales and conversion rates. Relying on user-generated content is a cost-effective way to scale your business and introduce new marketing strategies. You don't need to invest in hiring a famous creative agency for content creation & brand assets for your campaigns. The solution is simple: connecting with your audience is cheaper and easier to manage than investing in larger-scale brand awareness campaigns.
Types of UGC should you use?
UGC can help you leverage your marketing strategy into more sales. One thing that is often overlooked by brands looking to incorporate UGC into their marketing strategy is this content. While many are aware of UGC and the benefits it can provide, it's essential to know what types of this content exist. There are three types of user-generated content that you can focus on and increase brand awareness along with sales and growth:
Visual user-generated content (images and videos)
Testimonials and comments
Reviews
Visual UGC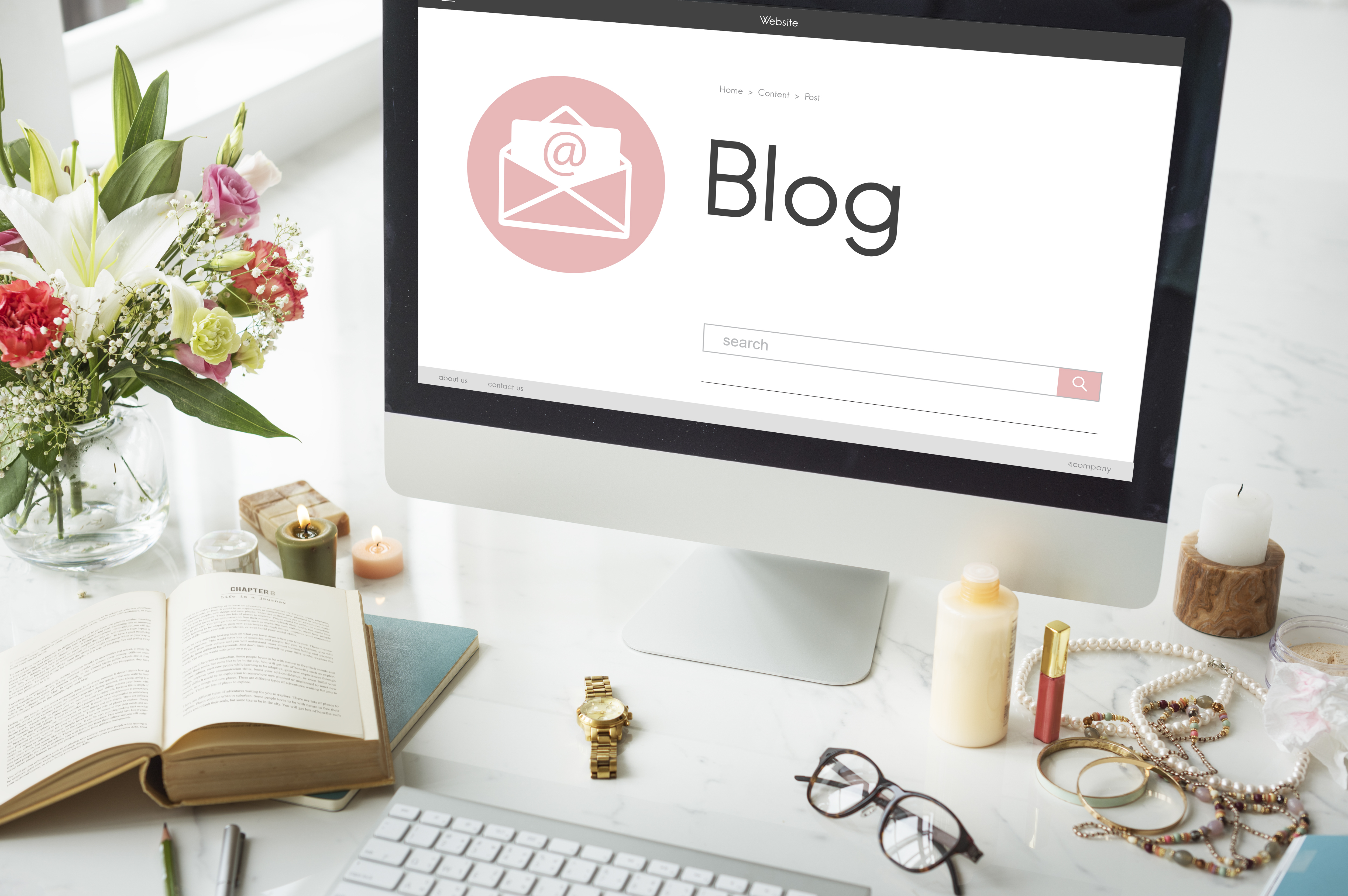 Visual content is the most used and effective type of UGC in the digital world. From time to time, big tech companies announce competitions and ask their customers/followers to share their thoughts by sharing images or videos. For instance, when Samsung asked their customer to create stunning photos using their Samsung smartphones, they made a lot of engagement and visual content.
In brief, when a customer creates and shares a photo or image of the product, brands create visual user-generated content without any effort. Especially sharing this content on social media is what brands are looking for. In fact, sharing a photo of a sunset or unique moment is perfect visual content, isn't it?
Testimonials and comments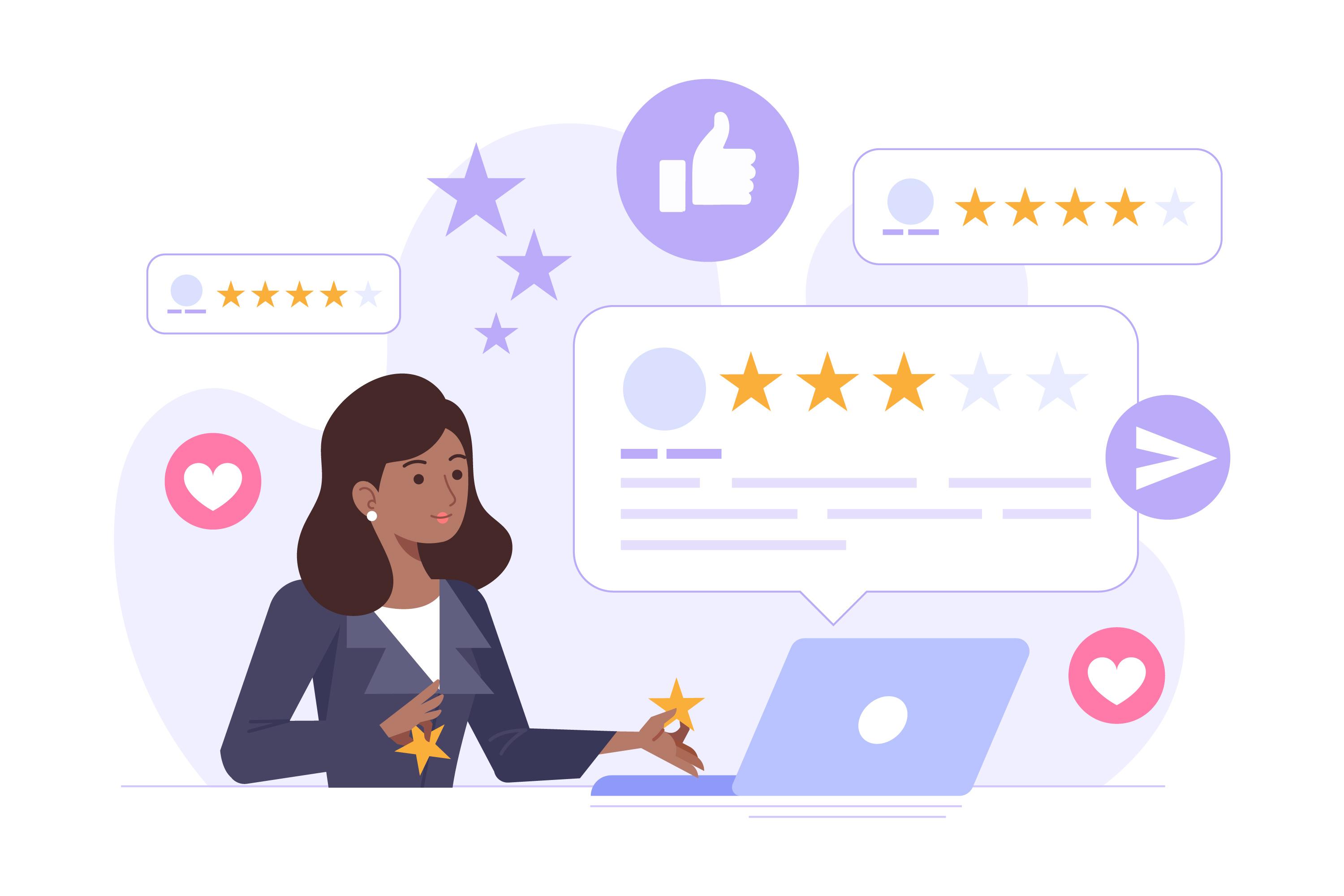 The best time to get reviews is when a product has been successfully delivered, and you can follow up with customers to ask for feedback. Reviews and comments show your potential customers that other people have benefited from the product too. Nowadays, during the post-pandemic, many people started to create videos or online classes and sell them to people. Topics vary, of course, but if you follow the trends, product reviews videos about experiences go viral easily comparing digital ads. Most brands prefer to send their products in advance to several famous reviewers to stand out among their competitors and gain more customers. Before making a purchase, you first try to find reviews about the product to know the benefits and how it will change your life.
Usually, this type of content is called testimonials and comments. Because you get only information about the product, but you also learn positive and negative sides of it. User-friendly platforms, such as Facebook and Twitter allow you to use customer feedback in your marketing. When you get customer testimonials, the key is to remember that they are not all equal. Some will be from happy customers and others from unhappy ones. It can be tempting just to use the lovely comments, but these testimonials may not always paint the complete picture of what your business is doing.
Reviews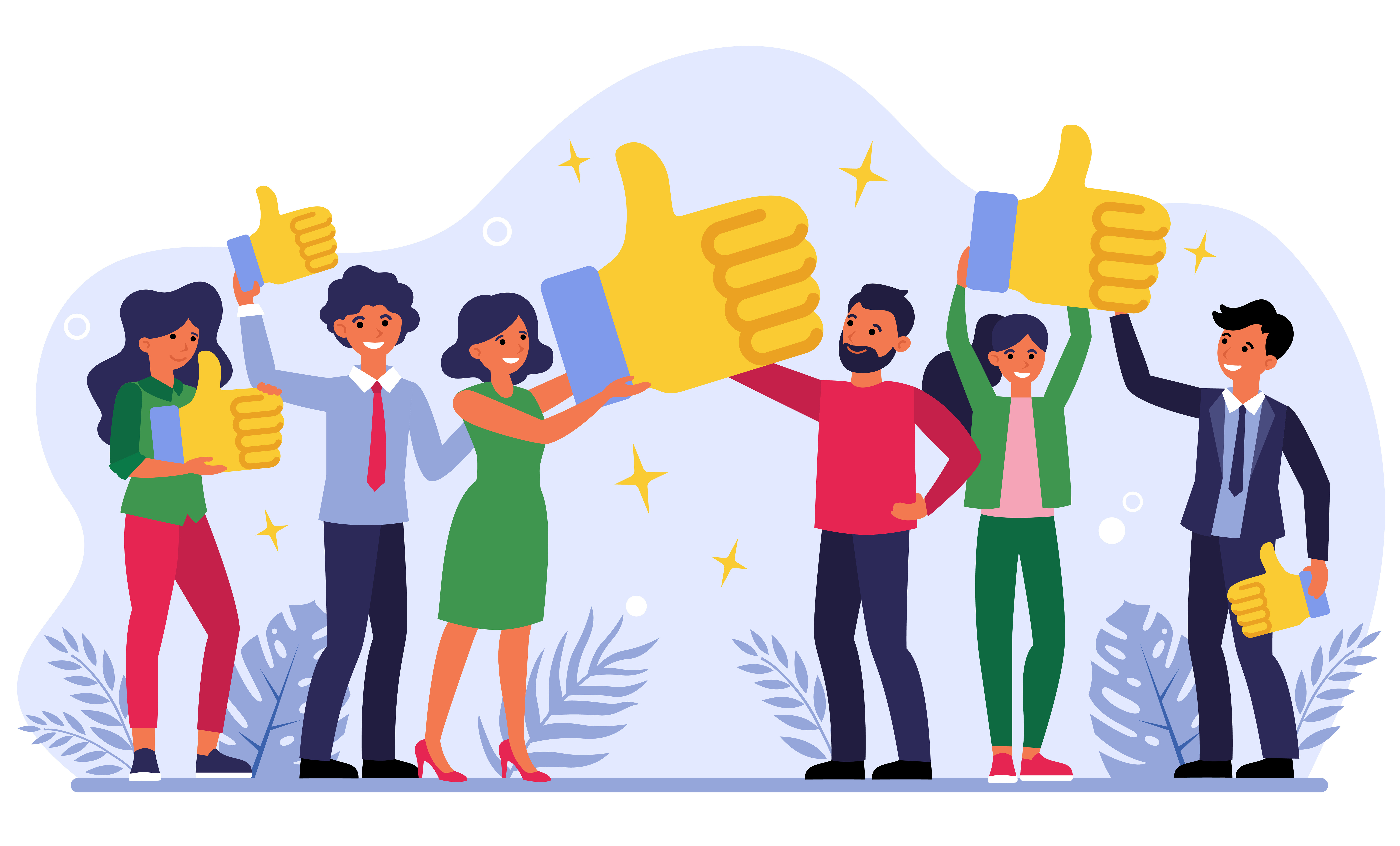 Reviews for products or online businesses can be seen everywhere online, and they are vital indicators of customer satisfaction. Most people consider reviews before making a purchase decision of any kind.
Reviews are best left below the product on the product page. That way, somebody who's looking at this particular type of product can read reviews and feel fully prepared to buy it. Reviews can be a good strategy for your brand. You can use reviews to create awareness for the quality of your products or services.
How to set up a successful UGC strategy?
Every company has its own story and promises something to its target audience. However, people tend to question whether messages are just a ploy and that companies only want their money.
When consumers see other customers saying good things about your brand, it reinforces the story your brand is telling. This can work to affirm their opinion of your product or service and motivate them to share a positive review themselves.
1. Choose the right platform to shine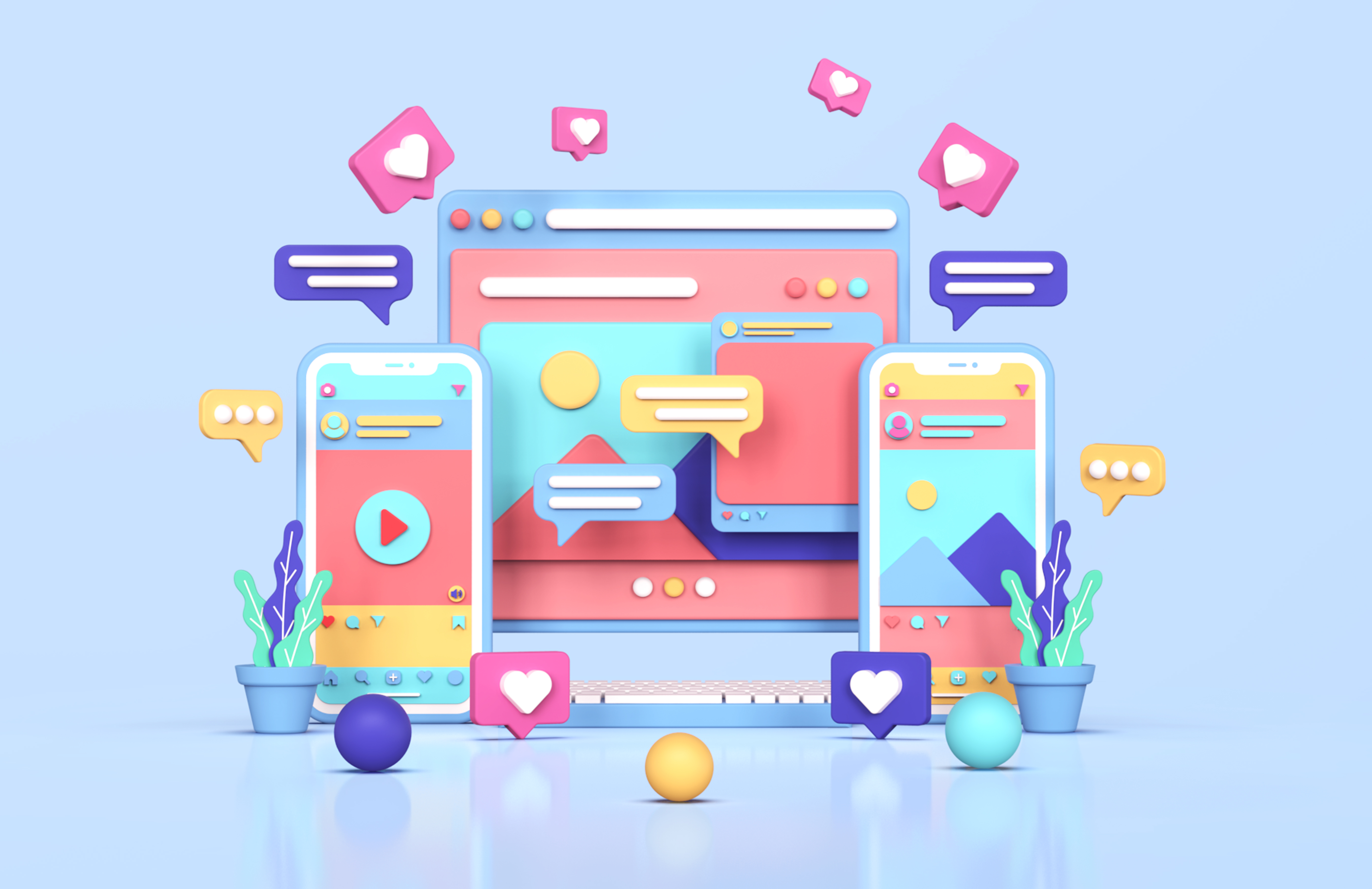 Before setting your campaign goals or social media goals, you should know where your audience lives on social media and where they have influence and share valuable content.
It may be difficult to tell which one is best for your audience with so many networks out there. Similarly, you should pick a network and then consider what types of UGC work best on that particular app.
Facebook: This platform is a great place to share video content and images along with extended text and headlines. Use Facebook to go viral and boost engagement. Facebook has a rigid algorithm to organically reach people in many cases, but you can do a lot by boosting a Facebook post or using its ads manager as it offers professional experience.
Twitter: Although this platform has limited characters, Twitter is an excellent platform for going viral. Most designers agree that it is crucial to let the images do most of the talking since Twitter has a character limit. Doing this can make you look elegant and modern, and it also provides a more immersive experience for users. Hosting events? Use your Twitter feed to cover them in real-time and easily snap up any user-generated content so that you can retweet it later on.
Instagram: This platform is the best to share short videos and compelling images to go viral and bring customers. It is important to understand its algorithm to leverage Instagram Explore and discover the power of hashtags. You can get reviews, feedback, clicks, and even sales by using Instagram stories.
TikTok: This platform is relatively new comparing others, but it has already a billion active users. On the best side of this platform, you are not limited to algorithms or hashtags. There is no shortage of user-generated content, and it is easy to discover. All you need is to create an attractive video and put tending music. TikTok's culture is all about natural, raw videos. They encourage candid posts rather than polished reviews or stories. Check our TikTok account ideas blog to get some inspiration.
LinkedIn: This platform is the world's largest social network for professionals. If you share any UGC on this page, it must be relevant to your brand's goals. Reposting user-generated content and promotional posts is strictly prohibited. Instead, use LinkedIn to share professionally-created material that aligns with your brand.
2. Set specific goals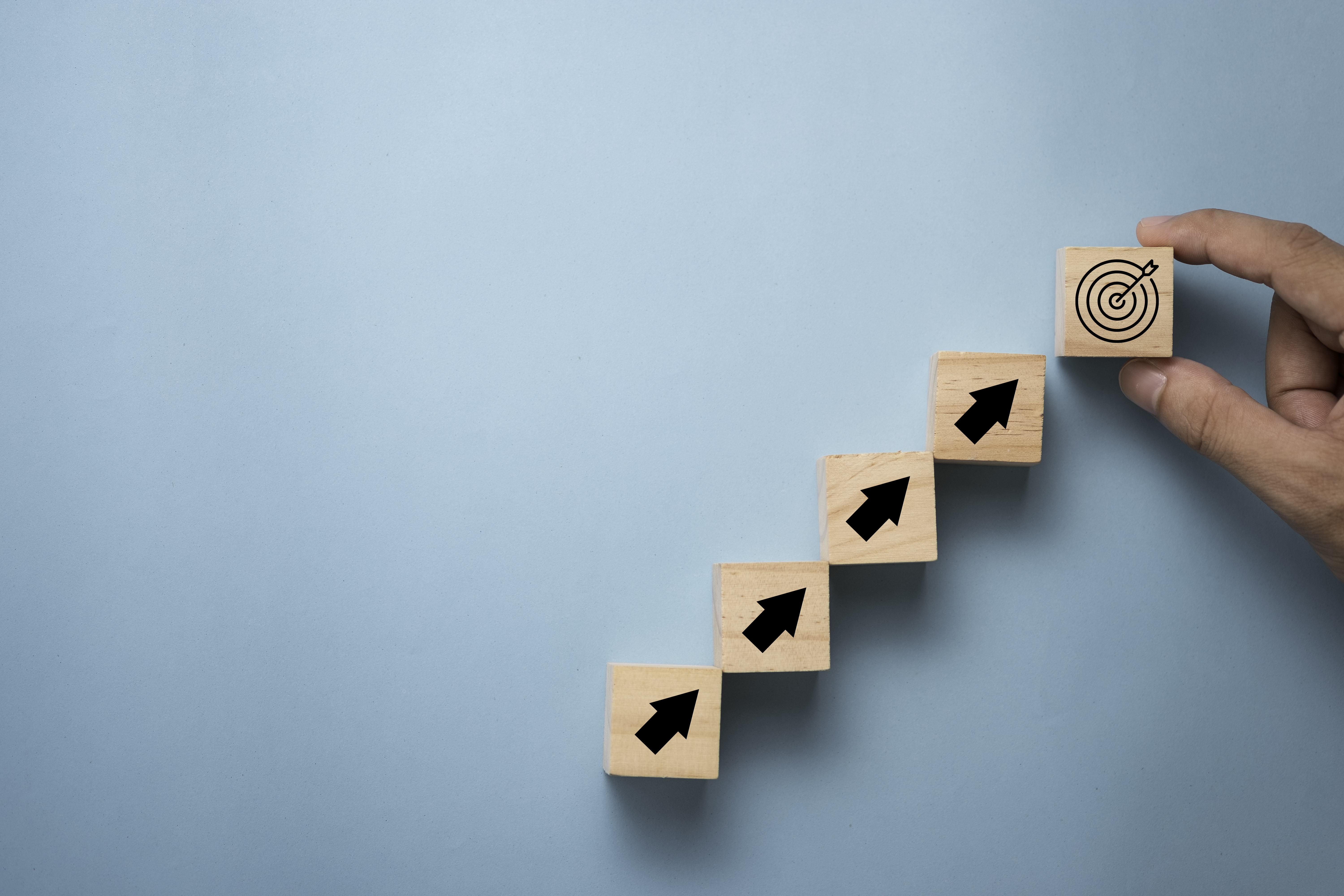 Like your primary content strategy, the UGC plan needs specific goals and guidelines to succeed. You cannot wholly manage this type of content, but you can get the desired result from your audience by using several tips and strategies.
Brand engagement: Everyone loves sharing content getting more likes, appreciation, and comments. Even people want to share a helpful post; the primary goal is to gain acceptance by the community. Therefore, setting engagement goals is a wise step to get UGC campaigns. A higher number of comments, likes, and mentions signify that people are interested in your posts.
Conversion rates: Any successful strategy requires a thorough understanding of your target audience. You have to analyze your audience period by period. People's expectations and preferences change every year or period; make sure you follow up on their needs and current trends.
You should give reviews and unboxing videos a high priority in your campaign to boost conversions. They are more effective than most other forms of marketing and can increase the size of your following on social media sites.
Build a trust: People tend to trust others' opinions rather than statistics and flashy content created by brands. Building credibility is often a pressing issue for any company. Whether you have had some bad press or you're starting fresh, there are many ways to work on developing your reputation.
User-generated content establishes a special connection between customers and brands. It establishes credibility with consumers, so when you track keywords and phrases, you will understand your service's trust level and quality. In most cases, if people are posting positive reviews and feedback on social media or review sites, it is a good sign that people trust you.
3. Declare what type of content you want
Sometimes, it is wise to ask people to write or share their thoughts about your products. Brands are doing this in several ways. Some of them announce a competition to share images and videos of the products, some send you emails to review the product by answering several questions.
But it would be best if you were transparent with brand rules and regulations towards user-generated content. Because when you ask for visual content or thoughts, you should provide a comprehensive guideline to follow up. In this way, your audience will know how to share the content and what information they can include.
This will encourage your audience to put more effort to describe your products and connect them to their lifestyle. As a result, you will get compelling content, vivid images, positive feedback, and organized posts in no time.
4. Collaborate with your community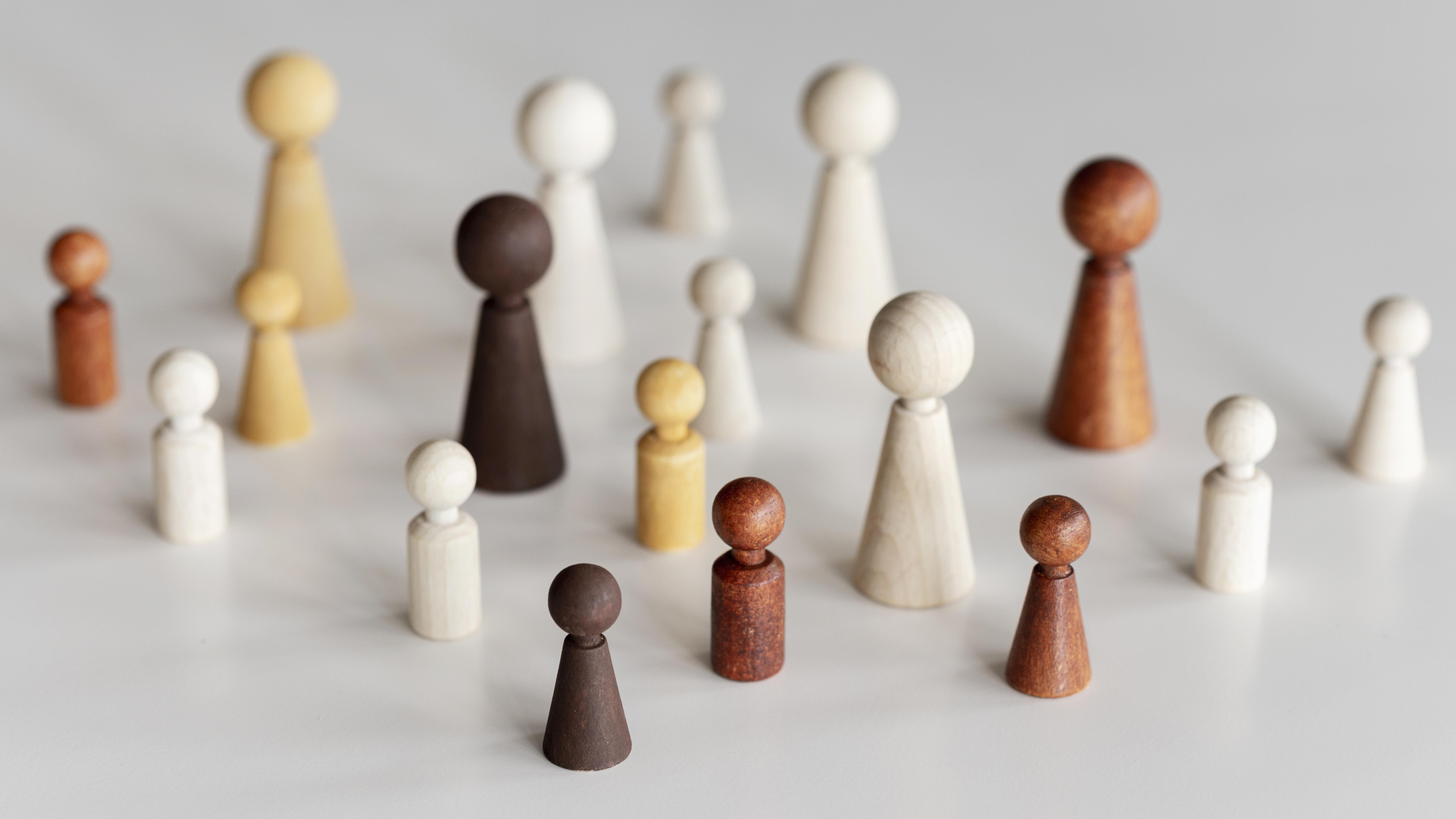 One of the best characteristics of the UGC is that it increases engagement and strengthens your community. That's why many brands have social media channels to communicate with their audience. For consumers, receiving a mention or repost can mean a lot simpler it can excite them and make them follow you more effectively as they will feel a part of your brand.
In addition, by sharing their content, you build a bridge between your brand and customers, but people will also tend to create content to go viral and show loyalty towards your business. As a community manager, you have to create a persona for your brand. A buyer persona is an idea of what type of customer you would like to have. It's important to know who you are talking to before addressing the needs of your market.
Creating a buyer persona is helpful in understanding your customer and what they need. Marketing, sales, or support teams can use them to understand better the type of material that will resonate most with each user/customer emotionally while also getting some insight into how this affects conversion rates!
Do not underestimate the importance of followers to a successful social strategy. Always be courteous and present people with value. Answering questions, giving recognition, and considering customers' needs will put you one step ahead and increase your presence in the community.
Engaging with your audience is hard - make it easy for yourself and take the time to design an online personality. Whether tweeting or Instagramming, do not treat social media as a chore. Take the time to think about what makes your Facebook posts different from everyone else's.
Wrap Up
User-generated content is one of the best ways to organically increase brand awareness and invite more people to try your products. You'll discover that using the proper tools to help you identify, manage, and display UGC is the most cost-effective and scalable approach to creating visually compelling, shareable content that consumers seek.
If you outsource content marketing to your audience, you will spend less time on content and reap the rewards of better marketing numbers. When brands engage with their audience regularly, they are guaranteed to stay top-of-mind and be at the forefront of people's thoughts. If you want to take your social media sharing to the next level, you can try FS Poster. The plugin allows you to auto-post to 15 networks, engage with followers, and see their analytics. Check out features to learn more.
The power of UGC is a much more significant aspect of digital marketing nowadays, and it will be in the future. Brands are making the most out of their audience's abilities and taking a step back from pushy sales tactics. We hope this article helped you get a better idea of user-generated content. Ready to start leveraging user-generated content? Then go ahead, take the opportunity!