Top 6 Effective Tips About How to Go Viral on Twitter
Social Networks
Nov 19, 2021
Viral virus
Ever wondered how to go viral? Some people may not be aware that social media and the internet can make your business much more accessible. A strategy is known as "viral marketing" uses existing networks of friends, family members, or followers on sites like Twitter who share information about a product with each other in order to it spread faster than if only one person tells his/her personal story about what they love (or hate) and then it is going viral on Twitter.
Viral marketing or "viral advertising" has been around for a long time and it's still one of the most effective ways to promote your products. The strategy, also called social cascading, was first used to spread information about an outbreak in Africa where people would talk with their friends until someone told them what they just saw on TV - then he/she passed along that news by word-of-mouth which led others into watching too.
The truth?
The fact about viral marketing is that it is, in principle, very straightforward. You just make a video or other sort of material that appeals to your target audience and post it on the internet for them to promote, with no assurance that they would share it after seeing it.
A lot of the time, virality happens by chance. A piece of material that catches the public's interest may just go viral, swiftly spreading over social media platforms like Twitter or Reddit with no conscious plan behind it though.
Sometimes people think that you need to make funny content for going viral on Twitter. But the main aim is to make the content shareable and widespread. Look at: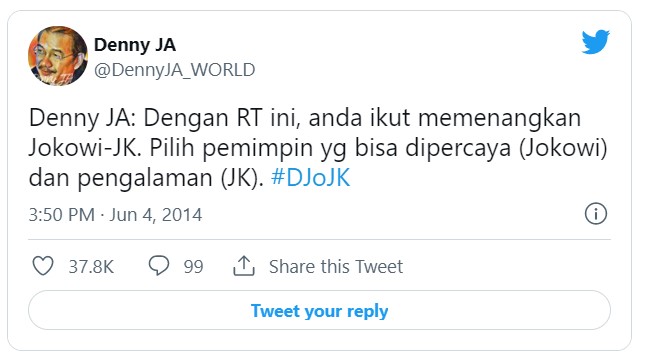 An Indonesian political consultant tweets about his support of Joko Widodo, who runs for president. And if you say so, the tweet worked ? Widodo is still the president of Indonesia.
On the other hand, if you are pretty famous, all of your tweets will become viral. As we can see from Elon Musk. Even his last tweet was sensational: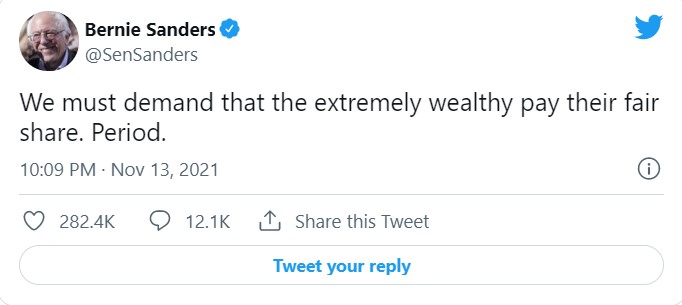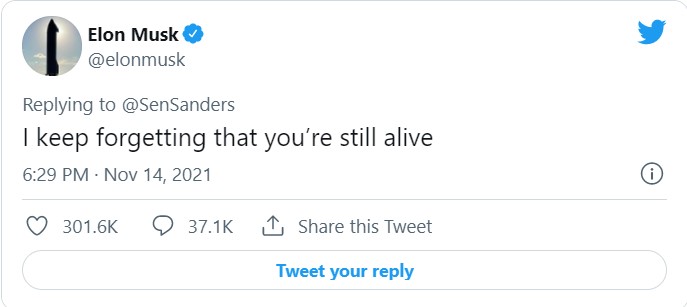 That's so inappropriate, Elon. ☹
Anyways, a successful "viral" advertising needs three ingredients:
1) A great idea
2) Creative execution
3) Fostering engagement from viewers/fans who may then pass along others' interest back onto themselves
As we started from Twitter, let's discuss the best ways to go viral on Twitter
Social media has become a household name in today's society. Twitter is one of the most well-known platforms, and for good reason. It has many perks like being able to reach your desired audience and solve any issue faster than before. It also provides an opportunity to make your voice heard on any given topic.
According to research, becoming viral on Twitter is determined by its impact, whether positive or negative. Salud M.J. Zafra, a computer scientist from Jaén University, said that adding expressions, hashtags, URLs, and mentions has a considerable favorable influence on the average number of retweets, which leads to virality.
Another factor that may contribute to your tweets going viral — and which may explain why negative tweets are more popular — is that people may equate negativity with intellect. This includes a notion known as hypercriticism, or the hypothesis proven by Harvard University and Carnegie Mellon University academics that individuals intuitively assume negative words are more clever than positive words. This implies they are more inclined to regard negative remarks as intellectually superior and are more likely to be negative themselves while attempting to appear intelligent.
It is up to you to choose your side ?
6 best ways to go viral on Twitter
1. Memes!
Humor, in particular, memes is a great way to make people laugh. Humorous content can be more shareable because it has higher levels of engagement than something without humor. You don't need any experience or skills when posting your meme-worthy moments from everyday life for all the world sees them too.
Humor and memes are a great way to show your followers that you're not just another brand. They should also take into account the importance of Twitter as an influential platform for spreading content, which means including humor will make it easier than ever before to get noticed by other users.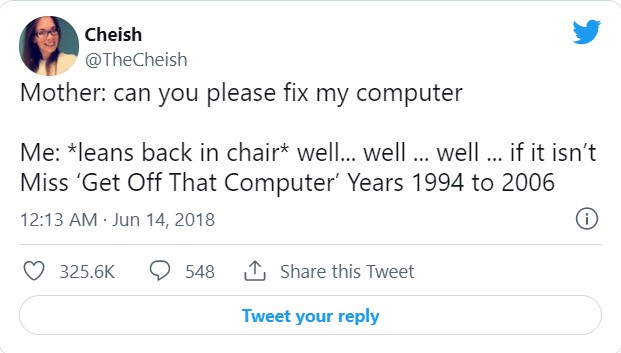 Well, yeah, LOL.
Also mixing real-time marketing with memes and creating the new and best way to go viral on Twitter. You all have seen the Bernie Sanders Sitting meme, right? Almost most people and brands have used him as a meme on their posts but went viral simply.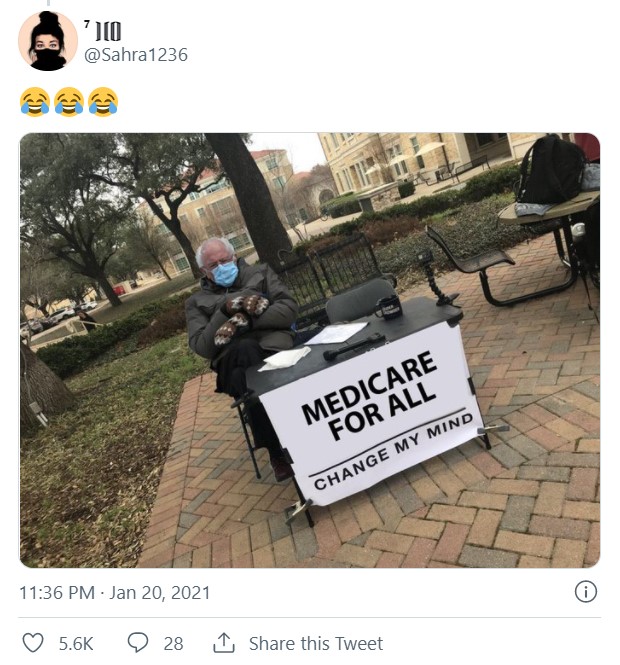 Or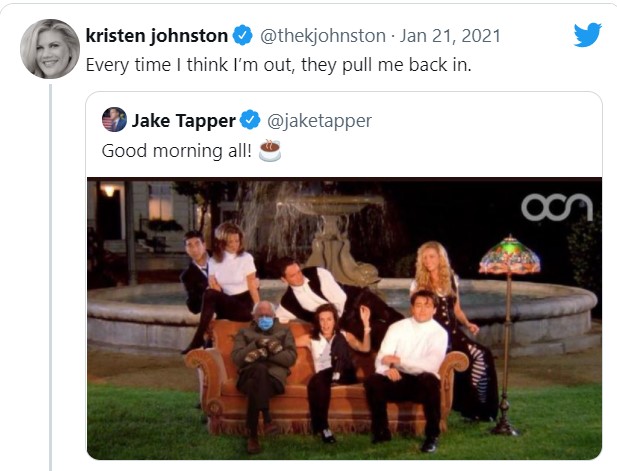 He was everywhere with some relatable emotions and an interesting pose, making it perfect for use in all sorts of contexts.
2. Show your pet!
Who doesn't love a sweet puppy or small cat videos? These harmless and innocent creatures are always loved and shared by every single person in the world.
And you don't even need to create special content for them! Just record your dog is eating something, or cat is sleeping, being cute always counts. Some can have interesting talents like your bird is singing or your hamster sticking too much food in its mouth. No matter what, if you are intending to tweet only pet videos, it will work.
3. Hashtags
There's an old saying that goes something like this: "The more hashtags you use, the higher chance of going viral".
Nowadays we live in a world where everyone is on social media and if your tweet doesn't go viral right away it could be because there were too many keywords or phrases used. So why not try adding some trending ones? You never know until you give them all a shot.
Clever use of hashtags will help you reach an interested audience. If your content appeals to the person using them, they're more likely to engage with it and share their thoughts on Twitter.
The best way to get more exposure on Twitter is by using trending topics and popular hashtags.
You can also use your tweet's tone of voice for engagement, just like how you would when posting about the news in real life.
When you post on social media, think about how your audience will be interacting with it. Make sure to include hashtags thoughtfully and use visuals like GIFs or videos in order for people's feeds to get more attention from others scrolling through their newsfeeds.
If you use too many hashtags, your tweets will be confusing and people might not follow them. A good rule of thumb is 1-2 per tweet; however, if there's a big event happening then feel free to experiment with more.
4. Promote
Twitter ads also work for marketing, but not 100%. Trend topics are what makes Twitter great, and you can promote them in the "Trends for You" section.
The best way to go viral on Twitter, and especially when you notice it starting to go viral, is to promote other social media accounts. This can easily be done by replying with a link and letting them know that they're following the right person by giving a username.
5. Influencers
When you think of all those new eyes on your content, company, or product and the traffic from people in an industry related to yours - having influencers mention it can be rewarding.
Having an influencer mention and promote what you have on offer can be the key that opens up all sorts of opportunities. Now imagine how many eyes will see it after they share their loved ones' posts with them - not only are these individuals helping spread awareness around this awesome content, profile, or product but also providing valuable feedback from real users.
Look at the greatest influencing people on Twitter, Elon Musk again. When he tweets about bitcoin, it changes, increases or decreases over time, and that's the biggest impact on him, again.
6. Timing
The last key step to going viral on Twitter is to post on time and wisely. It's important to know when you should post on social media platforms, too. It can be helpful if your followers are willing and active during the day. Keeping your content plan a mixture of scheduled and spontaneously generated tweets can keep you up to date with the latest information.
If you own a WordPress website and want to engage your Twitter audience, or if the idea of generating blog articles, posts, and content for just one post has been holding back from publishing on platforms such as Twitter because it's too time-consuming then consider using an auto-poster plugin for your website.
There are hundreds of WordPress plugins for automatic social sharing that can be integrated into the websites. Among those, FS Poster plugin is a powerful tool that allows you to share your content on all of the most popular social media platforms. It's easy and quick, just head over here for more information. You can also set a predefined time for your posts with scheduling options or share them simultaneously with your social media accounts.
If the shared post includes both text and an image or video, the first 280 characters are shared with the image or video. If the post has both text and a link, the surplus content is eliminated, but the complete link is shared. If a link is longer than 280 characters, it is deleted from the post and just the content is shared. You may set up the plugin to share your material as a link card view or to upload images. If your photographs don't display in the link card view, you may debug your website on Twitter's developer page to figure out why.
Try Demo to learn more about the plugin and just read our blog on how to auto-post to Twitter!
In Conclusion
The best way to get people talking about your company isn't with paid ads, but through a viral marketing campaign. This entails creating content that's interesting and exciting—as well as making it easy for potential customers or fans of yours interested in being heard by sharing this information themselves.
By using effective strategies for going viral on Twitter, you'll love your work, you can talk about it with total authenticity and people will be hungry for more from the way that you communicate. But: