Best Twitter WordPress Plugins for Your Website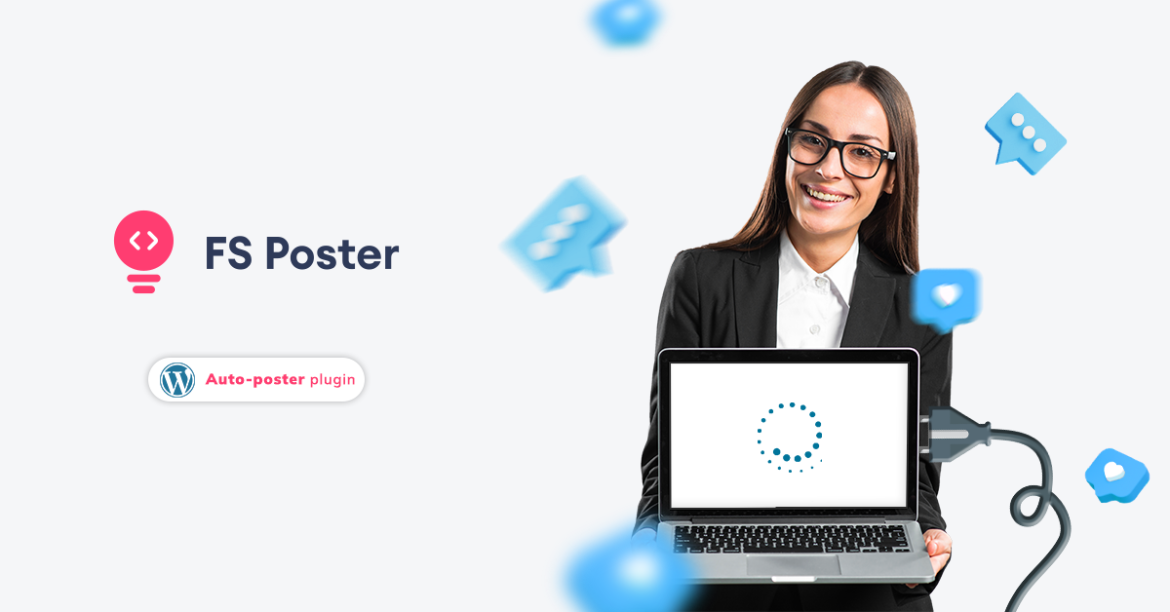 Social Networks
Nov 03, 2021
It is absolutely required to have a Twitter account; but, having a Twitter plugin for WordPress websites is much more essential. The combination of Twitter with WordPress will find things simpler to lead tweets, increase traffic, and save time through automated functions. That's why our collection of top Twitter WordPress plugins will be your best buddy in your Twitter marketing strategy.
8 best Twitter WordPress Plugins for 2021
1. FS Poster
With FS Poster - the best Twitter plugin for WordPress, you'll be able to share your WordPress blog posts and all custom post types on Twitter. The compatibility with 15 different networks guarantees that there will never be any downtime for sharing content across various channels.
Twitter will give you the option to share your posts on one account, but if you have several accounts and need large numbers of tweets sent out in a short time period? A Proxy could be helpful. Also, if a person shares a high number of postings from the same IP address at their home or company, they can be banned.
Our "The best time to post on Twitter" blog may be helpful if you can't manage it.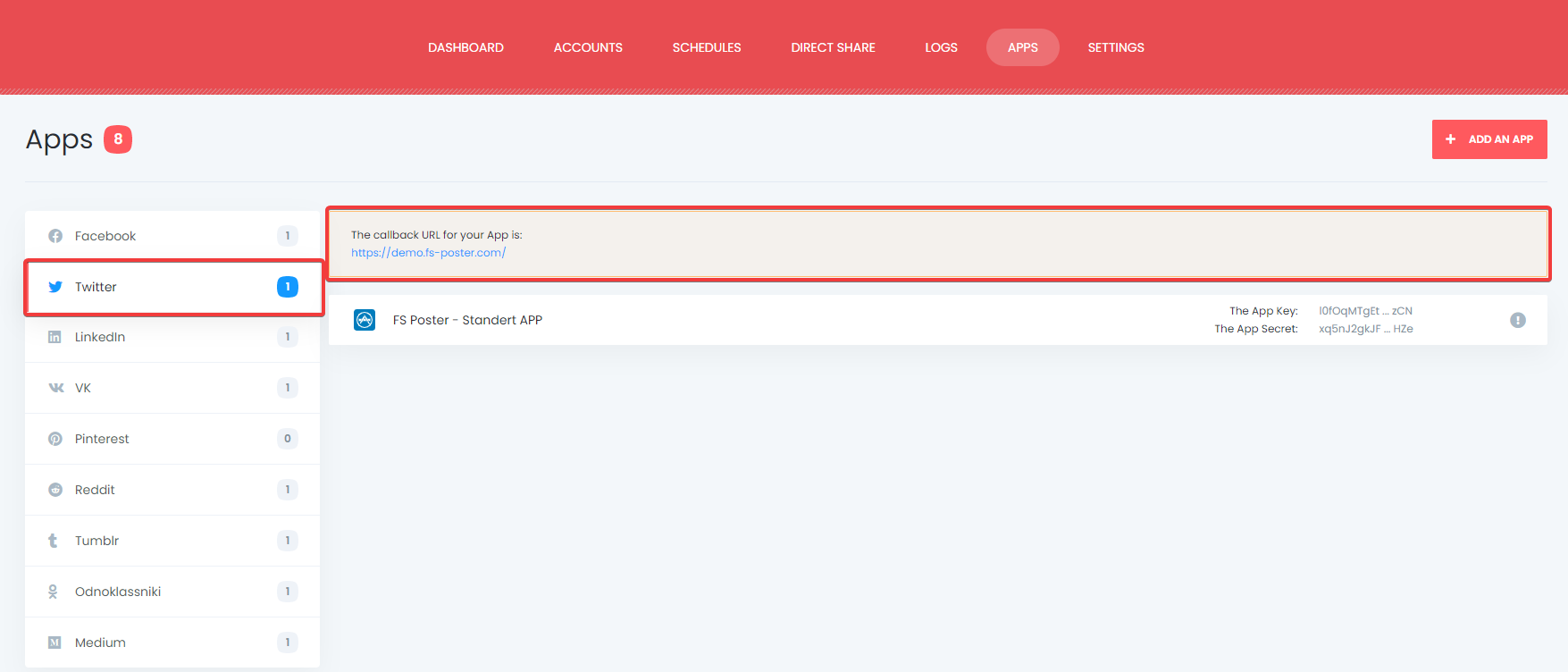 Additionally, If the shared post includes both text and an image or video, the first 280 characters are shared alongside the image or video. If a post has both text and a link, the surplus text is eliminated from the text while the complete link is shared. If the link is longer than 280 characters, it is deleted from the post and just the content is shared. You may set up the plugin to share your material as a link card view or upload pictures.
You may acquire all of the present features as well as future upgrades for $45 one-time purchase.s
Also, you can check out FS Poster's guideline of how to auto post on Twitter, or try Demo to learn more.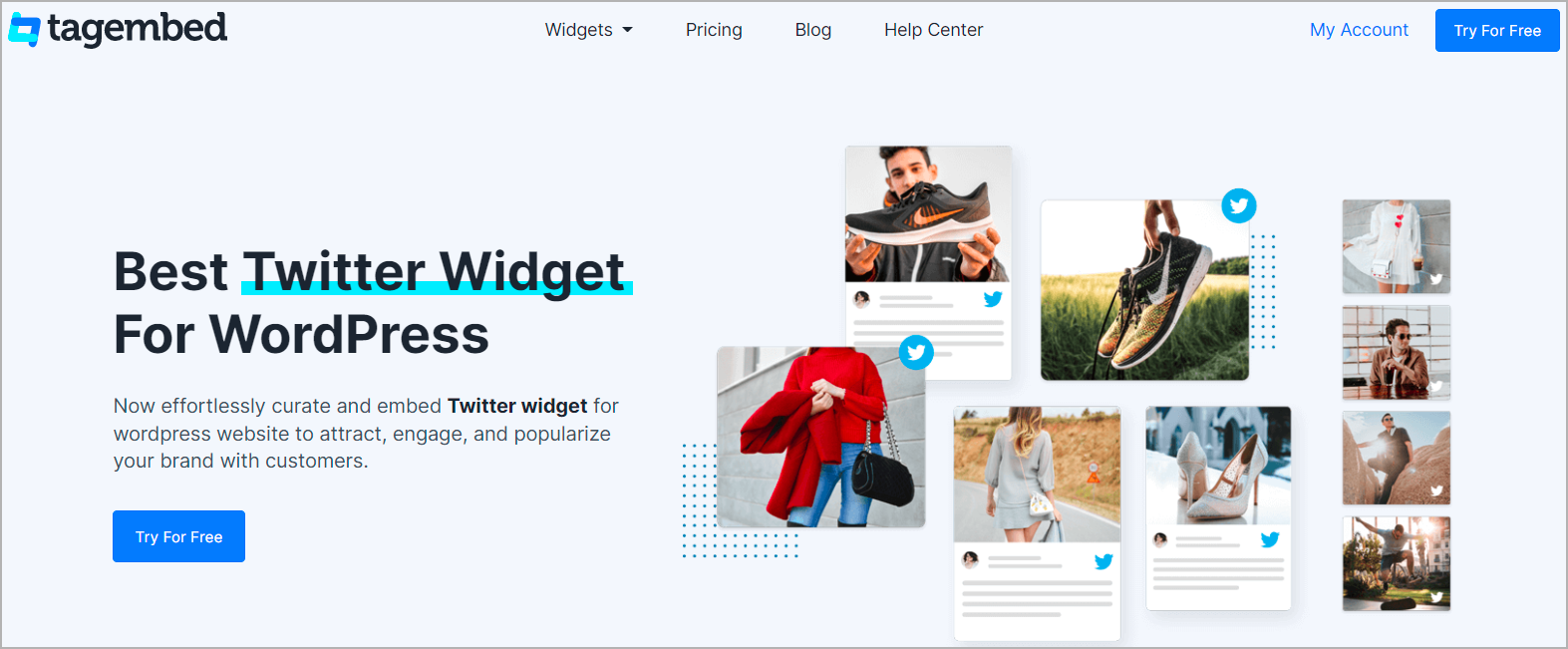 Twitter Widget for WordPress by Tagembed is another robust WordPress plugin that helps users improve the visual appeal and functionality of the website. The plugin helps users collect, curate, customize and display social media content from 18+ social media platforms.
The plugin also provides a dedicated Twitter widget that enables users to display Twitter feeds on websites. With the help of this plugin, you can accumulate content using hashtags, mentions, Twitter handles and more.
Also, it offers some useful features that add great value to this plugin. Like, it allows you to customize the widget as per your need by changing the font style, font size, and more. Moreover, you can also remove the content that you think is irrelevant or inappropriate for your website. Custom CSS, custom CTA, responsive feed, auto-update are some of the other major features of this plugin.
3. Better Click to Tweet
Better Click to Tweet is a free plugin that allows you to include "click to tweet" buttons in your posts. It works well with the WordPress block editor.
Use a simple shortcode or Gutenberg block to create tweetable content for your readers. Readers are urged to share a quotation as well as a link to your content through Twitter.
Then, whenever you need to add a Click to Tweet quotation, use a shortcode in the manner [bctt tweet="xxxxxxxxxxxx"] replacing the xxxxxxx.
In the visual editor, click the blue birdy symbol in the toolbar to add a properly formed shortcode to your content.
Although the Better Click to Tweet plugin is free, there are no options for customizing the appearance of your quotes. You may modify the design of the quotations by adding your own CSS, or you can pay for the premium add-on, which has a variety of various styles to select from.
It includes a free version, however, the licensing for sites ranges from $29.00 to $129 for one to fifteen sites.
4. Smash Balloon Custom Twitter Feeds Pro
The Custom Twitter Feeds plugin will display Tweets that are perfectly consistent with the design and functionality of the website, and it comes with a plethora of customization possibilities.
Using the Custom Twitter Feeds plugin will make your Tweets pop by automatically creating and displaying a "Twitter card" for each link in your feed.
Make a curated list of Twitter accounts and then show it as a feed on your website.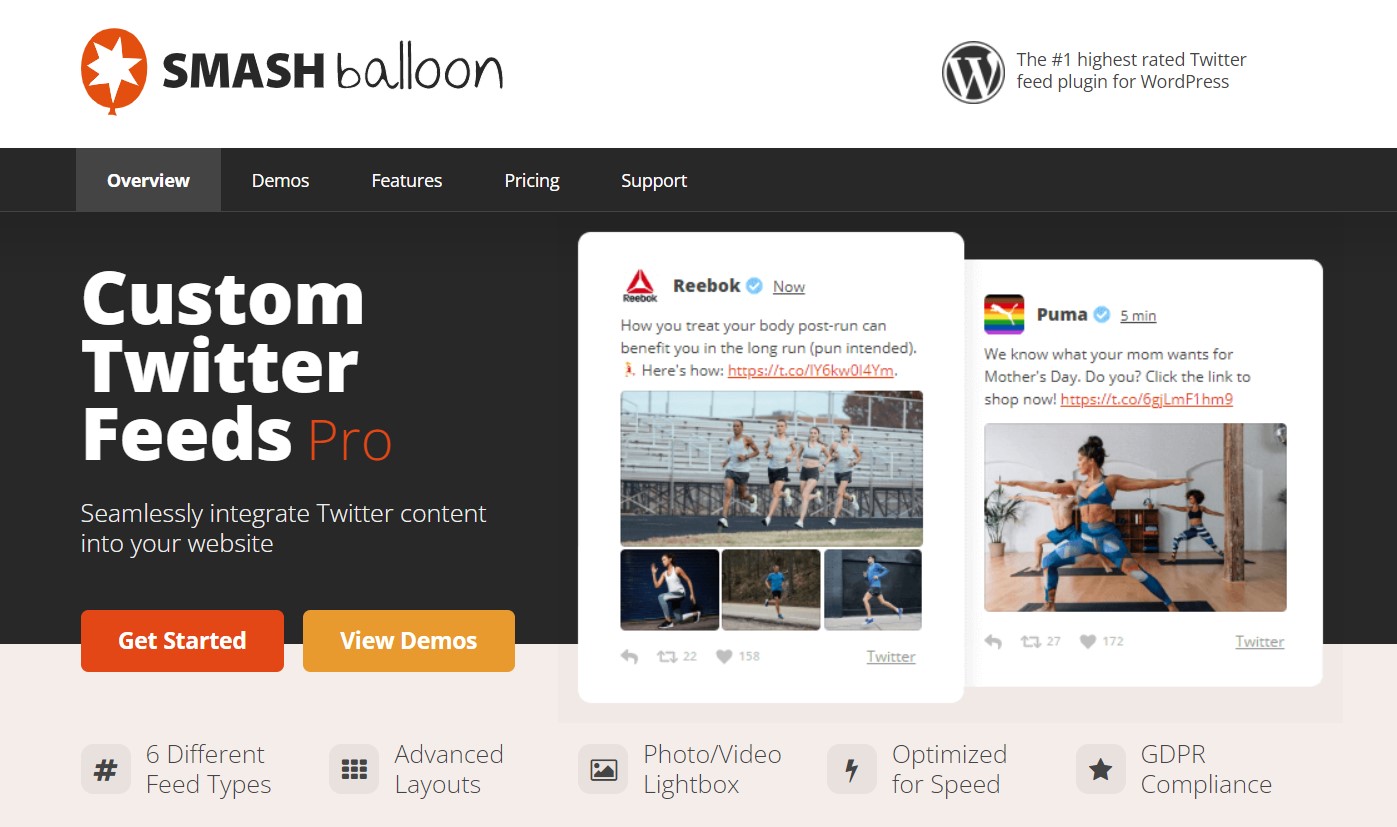 Or at the top of your feed, show the number of tweets and followers. To attract more followers, you can provide a "Follow Me" button.
It has a 30-day money-back guarantee, and pro versions are starting from $98/annually, to $598/annually.
5. Shared Counts
One of the well-known and best Twitter WordPress plugins - Shared Counts adds social network share buttons. Sharing buttons improve traffic and engagement by allowing visitors to share your posts and pages with their social network acquaintances.
It has a strong Twitter integration and uses a third-party API - Twitcount.com for the tweet button. In addition, retrieve both HTTP and HTTPS share counts to avoid losing statistics while changing your URL.
It also lets you show social sharing buttons in a variety of ways while keeping your site's performance up to date with smart caching and lean assets.
The other best part is it is completely free to use.
6. WP Twitter Feeds
This best Twitter plugin for WordPress is very, very easy to install and configure. WP Twitter Feeds allows you to display the most recent tweets on your WordPress website and makes use of the most recent Twitter API to simply collect and display your Twitter Feeds in numerous locations.

You no longer need to copy and paste the code from Twitter into your settings; simply install the plugin and configure the parameters.
On the options page, you may specify the duration of the fade effect, the number of tweets to display, and other parameters.
The plugin can also be included in the list of best free Twitter WordPress plugins.
7. GS Twitter Feed
GS Twitter Feeds is yet another best Twitter WordPress plugin because it is basic, adaptable, and efficient.
It lets you get the most recent tweet from any Twitter account, hashtag, user card, or collection. The plugin supports shortcodes and allows you to place Twitter feeds by simply copying and pasting the given shortcode.
It also collects the most recent tweets from any Twitter account, shows the number of Tweets, Following, Follower, and Likes at the User Card, and configures the number of Tweets to display.
Purchasing depends on the number of site usage, starting from $24.99 for one-site, to $299.99 for an unlimited site license.
8. Twitter Feed
If you are searching for the best Twitter WordPress plugin that shows a feed for a given profile or hashtag on the website Twitter Feed must be your first choice. The elegant and effective Twitter WordPress plugin allows users to leverage Twitter posts in a variety of ways. Twitter feeds and Twitter testimonials are also included.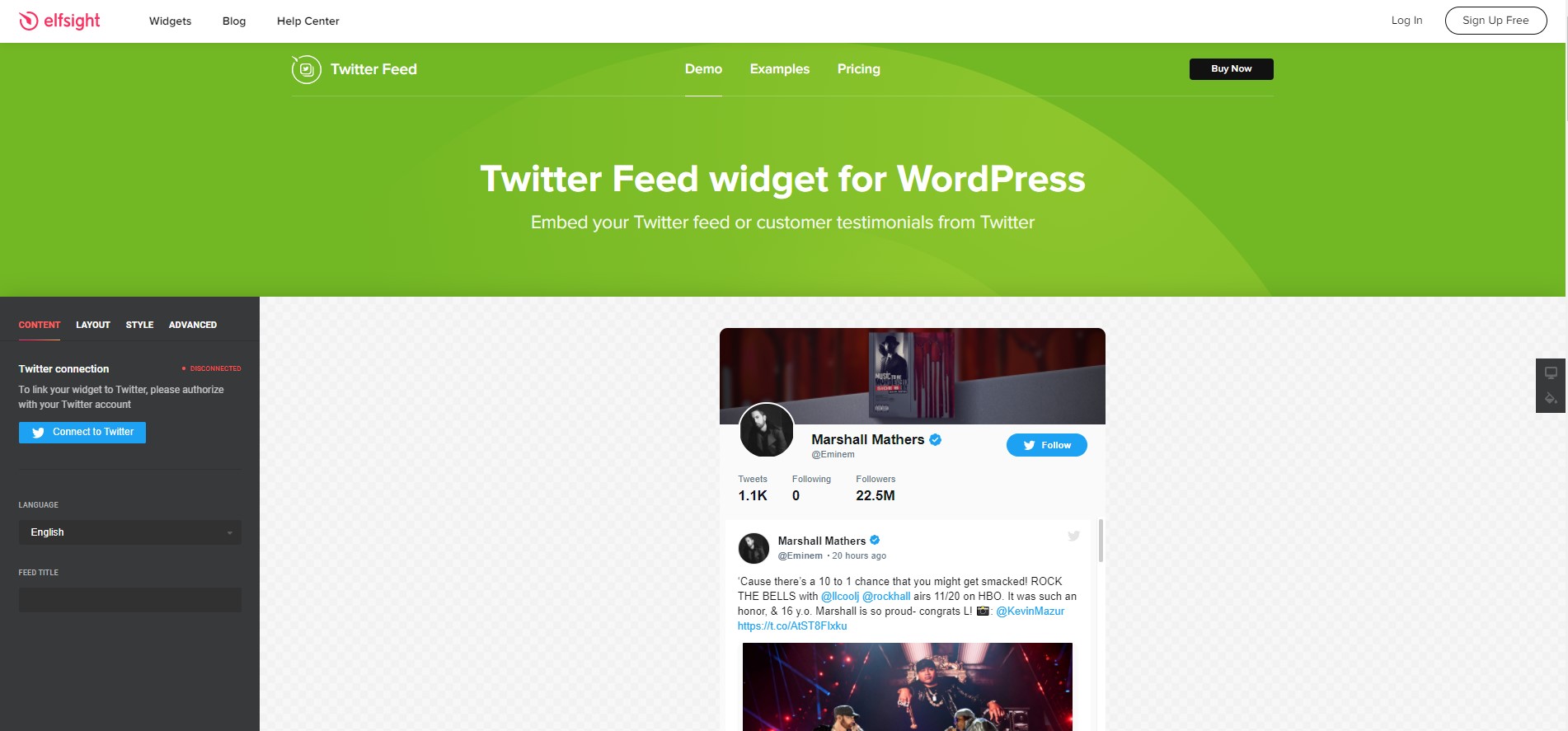 Twitter Feed can assist you, if you want to embed a Twitter page or timeline on your site, need to show a selection of tweets by hashtags on your site, or increase the number of followers. The
Twitter plugin also has been translated into 22 different languages. Simply select the one that is appropriate for your audience.
It is only $29 on CodeCanyon with the regular license.
9. WP to Twitter
WP to Twitter differs from other best Twitter plugins for WordPress because of its powerful integration with Twitter. It is a system for showing your most recent tweets, retrieving them from other accounts, displaying and restricting tweets based on Geolocation, and using URL shorteners for links.
The plugin is very simple to use thanks to shortcodes with numerous customizable options. There are several template options to pick from. In addition, a Twitter timeline layout style is included.
This plugin is available in both free and premium versions. A one-year license costs $59, while a permanent license costs $229.
To Conclude
Our list of best Twitter plugins for WordPress includes all of the essentials, such as auto-sharing, scheduling, showing the number of total followers, likes, comments, hashtags, layouts, and URL shorteners. Choosing the right one will result in skyrocketing your Twitter marketing plan. Good luck!