Best WordPress blogs to read in 2023 (Top 11)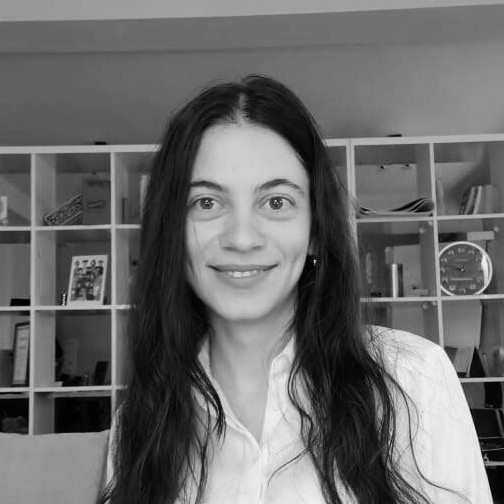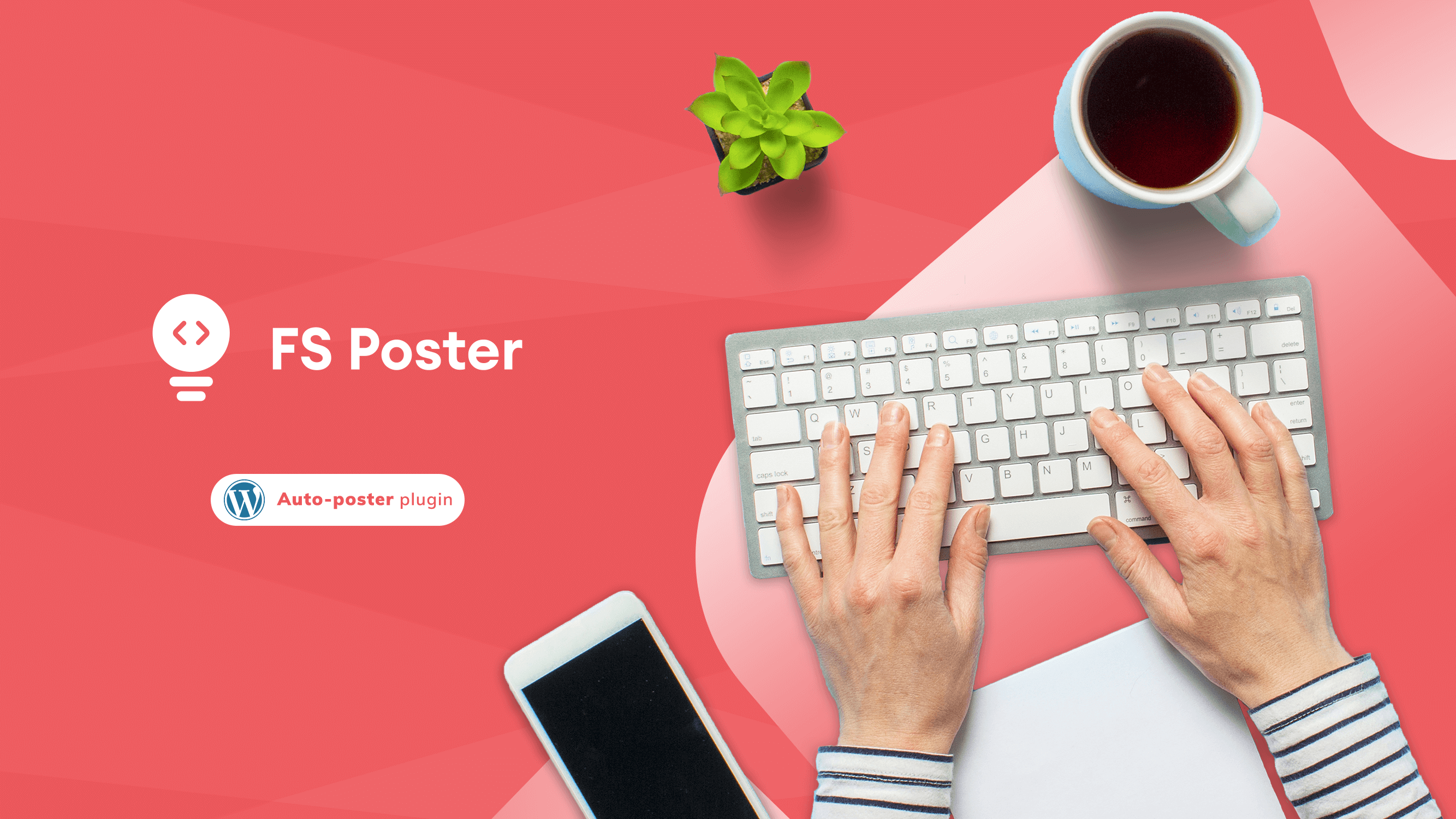 Social Networks
Sep 23, 2021
Updated at: Dec 26, 2022
The best way to stay informed and updated on WordPress news and products is to follow the best WordPress blogs.
From the start of WordPress, its community has constantly been growing by adding bloggers, developers, and web designers to its crew. As WordPress enthusiasts, we always have to stay abreast of the latest happenings, evolving trends, and new features to deliver optimal website experience and viable content to our users. Whether you are a beginner or a professional on WordPress, there are specific topics that you have to keep an eye on constantly. There are many excellent blogs to enrich your WordPress knowledge.
Here is our list of …
11 best WordPress blogs you have to follow in 2023
1. FS Poster
It will sound far from modest.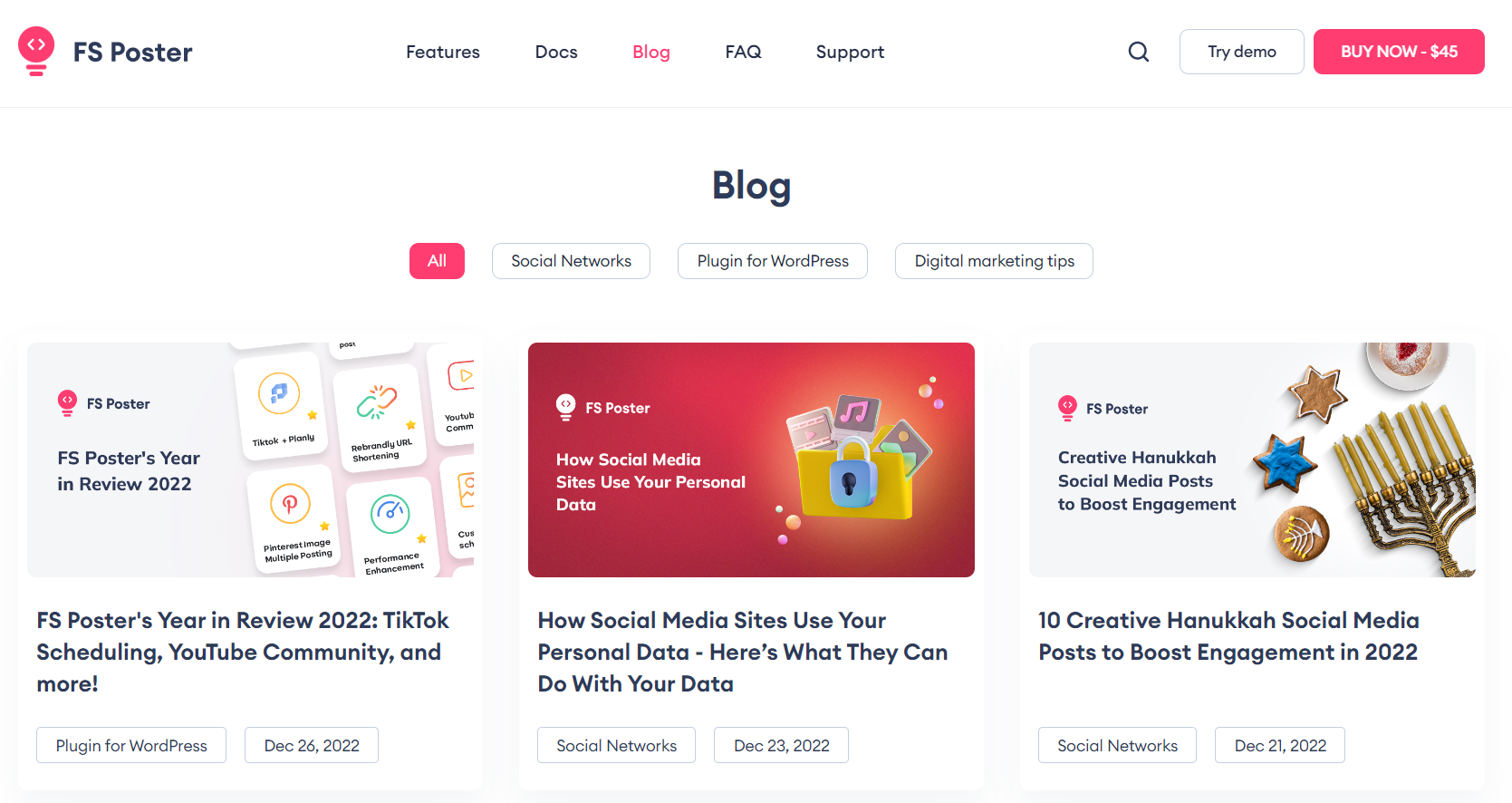 Owing to the coverage of other blogs mentioned here, we decided to add our own blog to the list of best WordPress blogs to read.
Specialized as a social media scheduler, FS Poster also pays great attention to the maximization of its clients' experience. Rather than focusing just on WordPress social media integration, FS Poster pursues a holistic approach to WordPress site owners. FS Poster blogs fall under various categories like WordPress practices, email marketing, separate social media network optimizations, social media management tools, and best practices for different social networking platforms.
Comparison posts and review posts act as WordPress guides for picking the right plugins or themes based on the users' needs. Also, you can find an extensive amount of tips for successful social media experience, running paid campaigns, best tools for efficient management of operations.
The scope of content expands as we increase the number of social platform integrations along the road. Plus, to a wide range of topics and depth of inclusion, consistency is a vital element that claims it amongst WordPress blogs to read. If you are keen on making top-notch social media management, subscribe to FS Poster's WordPress blogs to read them.
2. FS Code
FS Code is one of the best resources for WordPress website owners. If you are looking for the best themes and plugins for your WordPress website, you can read FS Code's comparison blogs. They share their honest reviews about all plugins and themes.
FS Code has blogged about different parts of digital marketing too. If you want to boost your rankings, you can read about SEO in FS Code.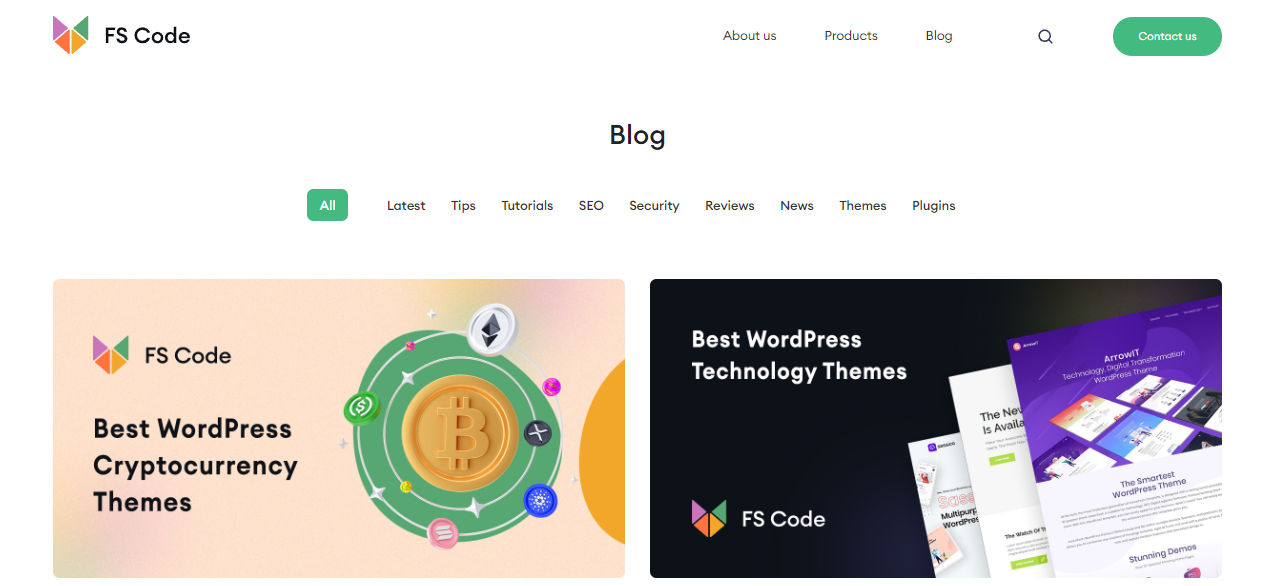 3. WP Mayor
Being in the market for long years, WP Mayor prepares authentic content on areas that you may need for your website development. Previously started as review lists, it extended its context to tutorials, news, guides, and templates. Review posts are well grouped into patterns so that you know what to find where.
Prioritizing users' points of view, WP Mayor centers on different topics like WooCommerse, social media, and eLearning to help them make the most out of the WordPress site.
Definitely among the best WordPress blogs if you plan to purchase templates and plugins or migrate to another hosting. Recently, the site launched its podcast channel making its content digestible for every occasion.
4. WP Beginner
Not all of us have mastered WordPress skills. WP Beginner is a hugely popular WordPress blog that delivers content from the beginners' perspective. Due to its straightforward and easy-to-digest explanations, it comes at the top of the best WordPress blogs. Structured writing style and in-depth coverage of topics ensure each user will leave the site cognizant of the topic.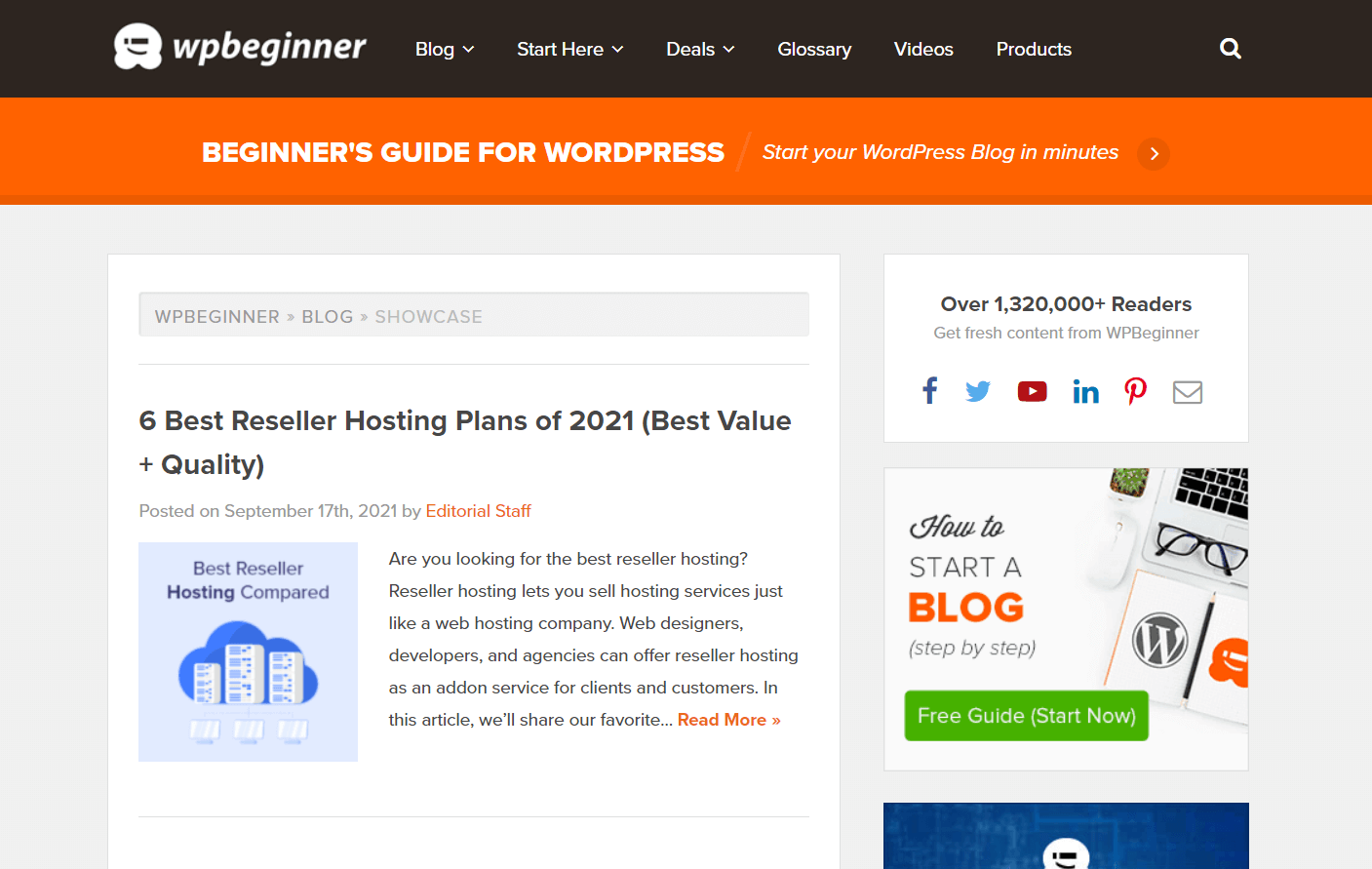 Although its main focus is beginners, complex topics appeal to experts, professionals, as well as WordPress bloggers. Plus, simple tutorials and guides for establishing a good website experience, WP Beginners includes different categories of WordPress blogs to read. It features plugins, themes, comparison content, and coupon offers that your website can take advantage of.
5. WP Tavern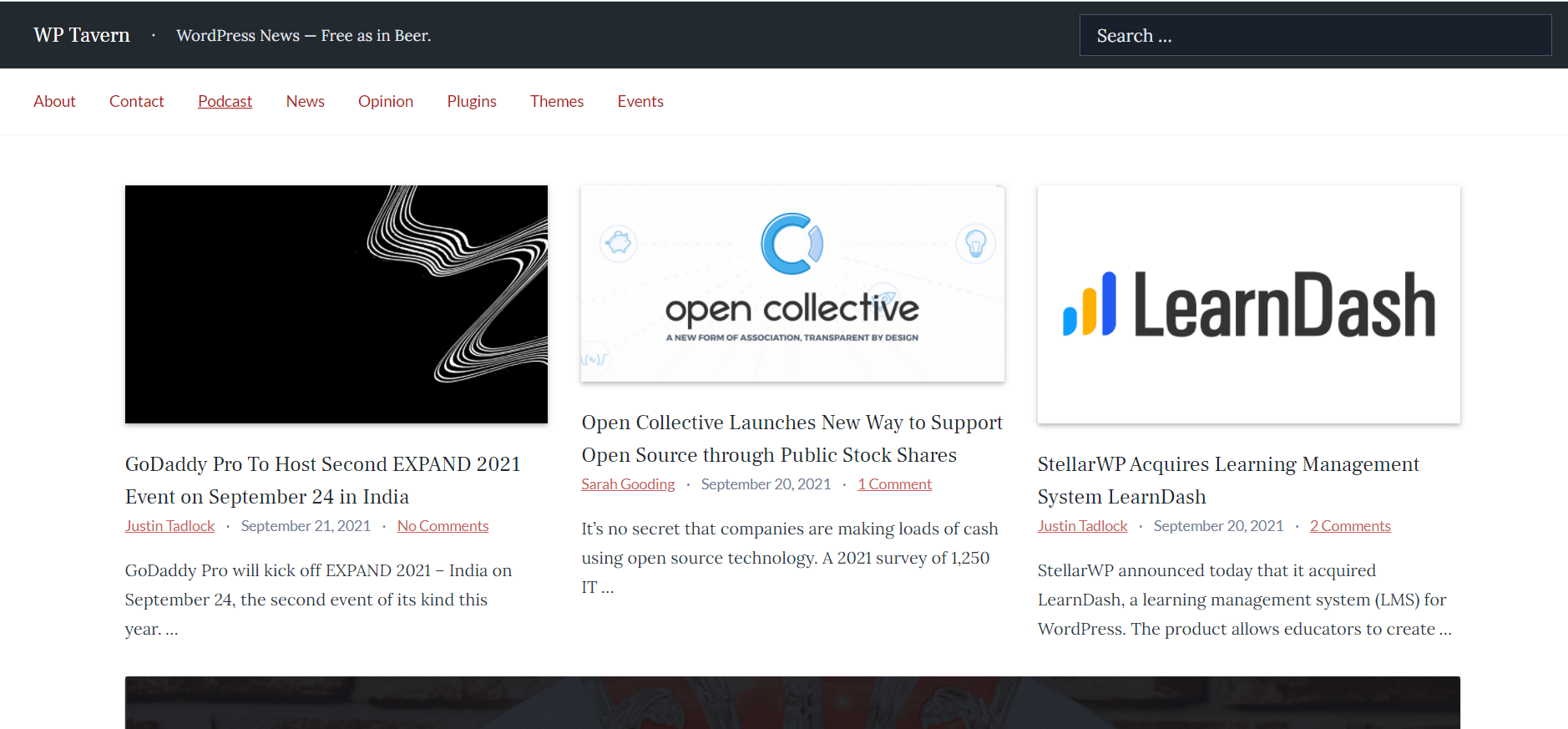 Focusing on delivering WordPress news, WPTavern covers WordPress releases, issues, bug fixes, and business-related aspects. Since most of the content is fresh and posted daily, it always grabs attention and invokes user engagement in the comments. Plus, it also covers themes and plugins you may want to check out. The opinions section highlights best-case practices using editors, widgets, cookies, etc.
The availability of podcast streaming makes it stand out from the majority of best WordPress blogs out there. Inviting specialists from business owners, web development, site security, digital marketing, and WPTavern raises attention around the essential topics.
6. WooCommerce blog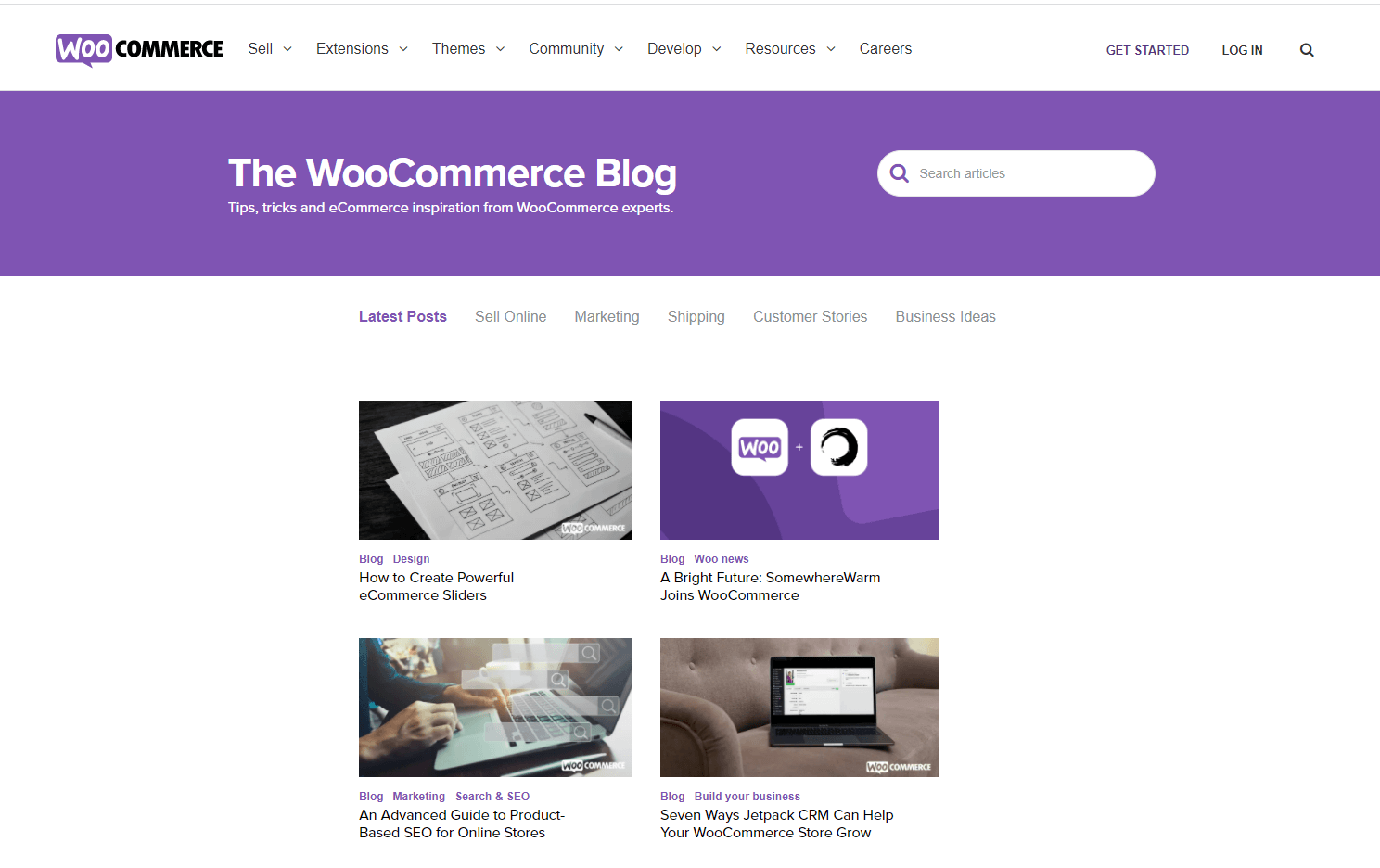 If you have an eCommerce website, you are aware of the importance of the WooCommerce plugin. WooCommerce blog helps website owners establish their online sales journey and improve sales practices with a wide range of blog categories. It regularly updates users on the latest news and new features on WooCommerce Plus.
It also comes with a separate developer blog to instruct its implementation at a professional level. Besides the technical part, it touches on business and marketing perspectives to lift your eCommerce experience. Through customer stories, you can get insights into real practices of this product and list your own takeaways. Overall, it is one of the best WordPress blogs that successfully comprises user and developer perspectives into a single content strategy.
7. WPSetup
Although it is not mentioned among the popular WordPress blogs to read, WPSetup is on its way to becoming a reliable source for WordPress news. With different subjects under its umbrella, it balances vital elements for the optimization of WordPress sites. WordPress configuration prepared several excellent writing,s including total reviews for page builders and visual composers. WPSetup also contributes to marketing strategies. Different blogs improve site SEO, speed optimization, and monetized site content to make the most out of your WordPress site.
Along the hosting side, it made beginner guide for website hosting, affordable hosting alternatives, structured reviews for most hosting services mentioning their pros & cons, and price points.
8. WP Explorer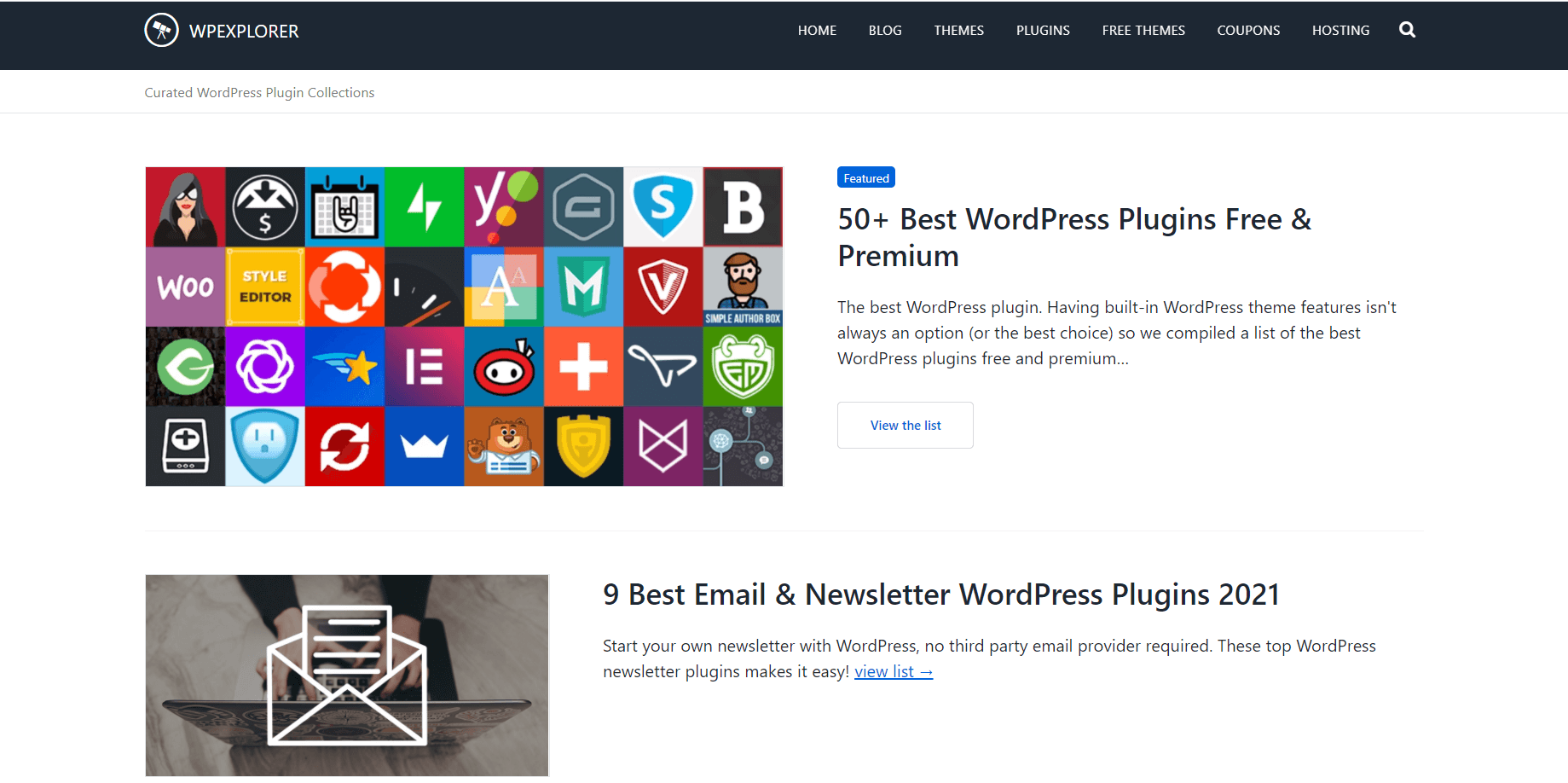 As the name implies, WP Explorer combines every topic you might need to explore on WordPress. Well-known for being a reliable source of information in its context, they prepare quality content for easy-to-follow guidelines, tutorials, comparative reviews, and wide-coverage WordPress blogs to read.
Not settled with these, WP Explorer gives tips and tricks for improving site SEO, enhancing its security, gaining more site visitors, and monetization of your site.
Packed with separate news categories for hot deals and the latest product releases, it fills out the profile of the best WordPress blogs in the market. If you are looking for an expert that will instruct you through every stage of WordPress development, add this to your checklist.
9. Elementor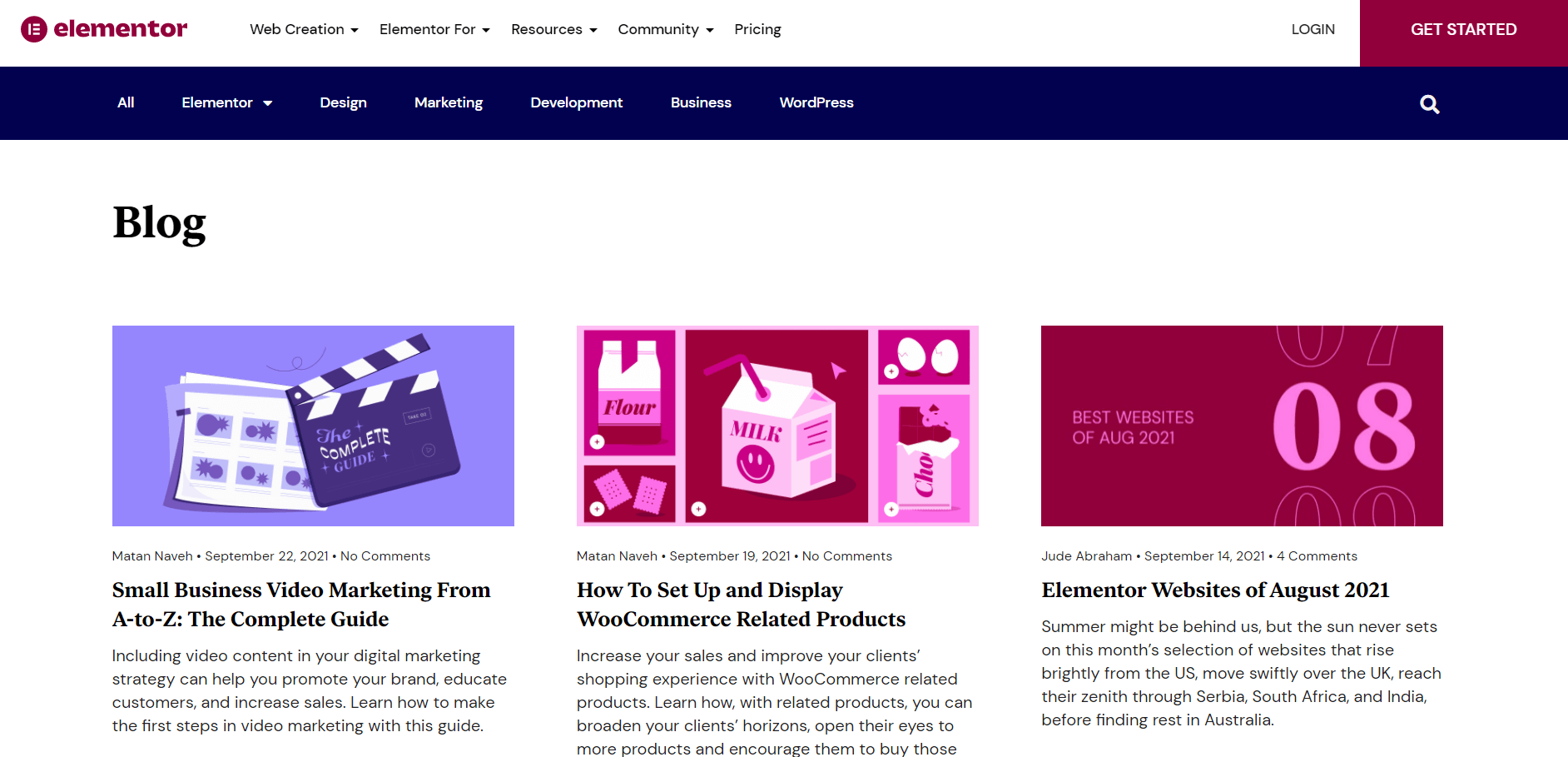 Most of us are familiar with Elementor as the best free WordPress page builder for developing dynamic websites. Well, it also serves WordPress users with quality content in various areas of website optimization. By featuring Elementor-built websites, it gives inspiration to site owners or developers on making great sites.
Aside from diving into Elementor's usages, it touches on several other topics of WordPress site development. Web design, marketing, eCommerce, and eLearning are top priority areas always featured here. It also holds regular interviews with freelance experts and community events for the exchange of great ideas and real practices. Overall, rather than being the most instructional blog, it is more on the inspirational side; you can find insights into experts' works.
10. Colorlib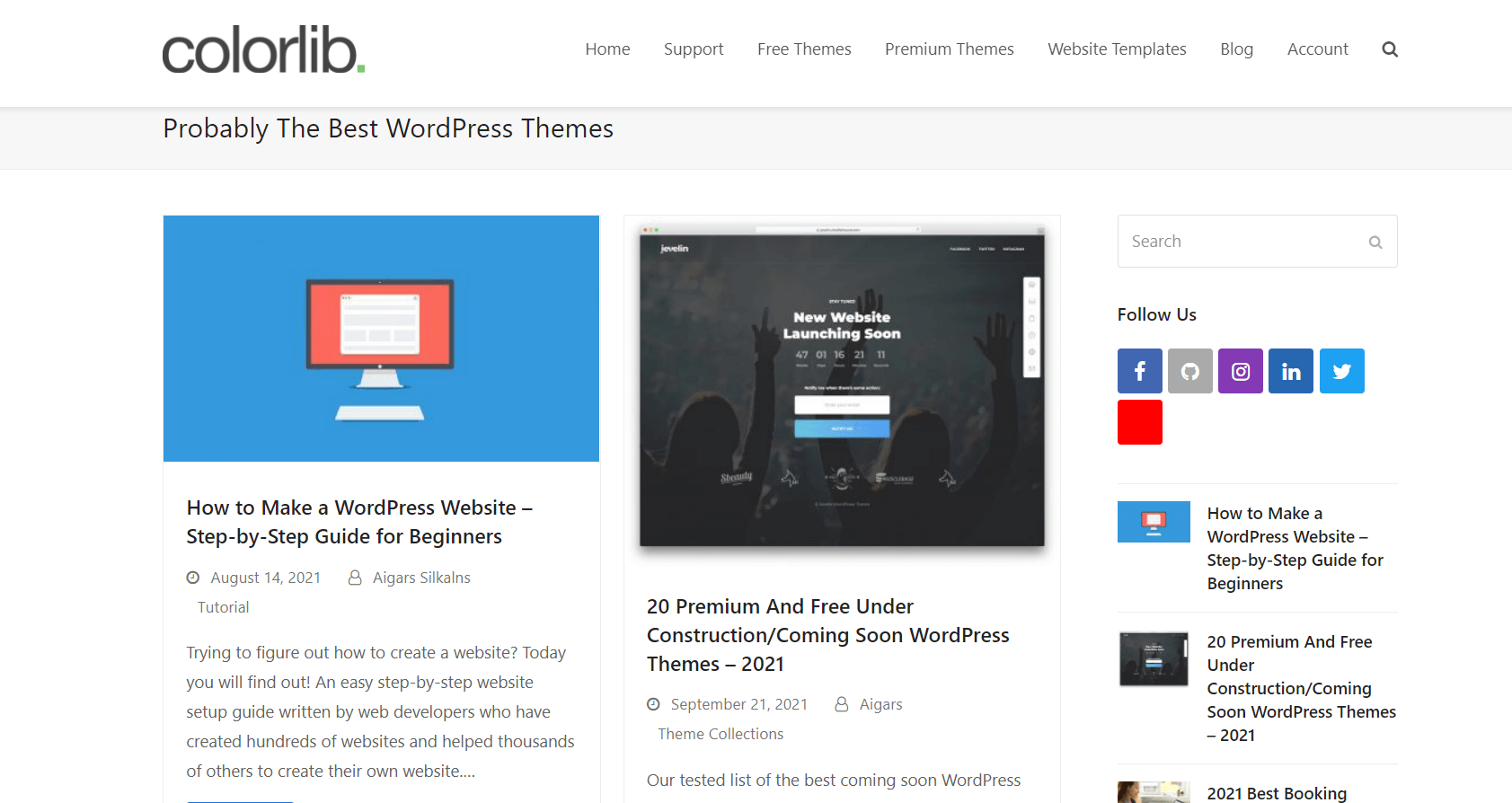 If you have ever searched for niche themes, "best themes for freelancer," or best fashion themes," sure you have seen the Colorlib list there. Essentially being a WordPress theme developer, Colorlib produces awesome content around themes. But, it does not limit its context to WordPress templates. Hence, you can find detailed plugin guides, listed hosting blogs, website building, and design. Colorlib makes it easy for visitors to reach their preferred content by Grouping its content into various categories. The tutorial gives excellent tips on adapting to digital experiences, improving coding skills, and monetizing website content.
11. WPKube
WPKube is yet another WordPress blog making great articles for a range of WordPress-related topics. Whether you are looking for a theme, plugin, or hosting, you will find tons of alternatives with nitty-gritty details of all. From beginner's level to professional's understanding, it provides thorough tutorials for all stages of WordPress development.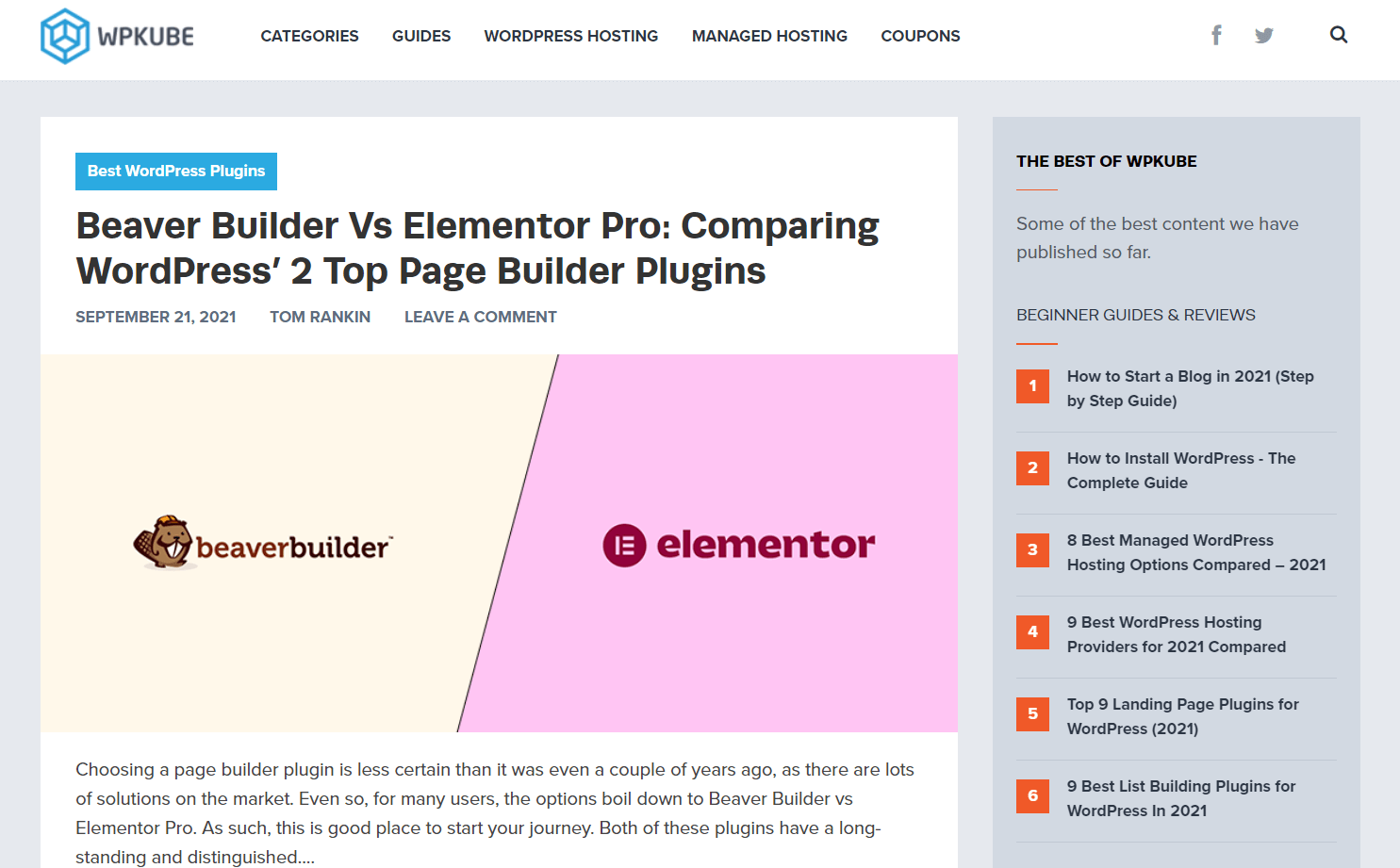 Also, you will find detailed lists and reviews of different WordPress products. The coupon section gives you the initiative to follow to blog and purchase quality products. Other than that, the dedicated tips & tricks page elevates it to important WordPress blogs to read. Here, you can uncover extra tools, and real practices you can implement. The news part is also great for seeing changing patterns and the latest updates in WordPress.
Wrap up
Indeed, plenty of influential blogs deserve to be listed here. As you can tell, we cannot manage to wrap all the best WordPress blogs into the top 11 list. We aimed to bring the ones that meet all WordPress users' business and technical needs while skipping the ones that replicate each other in terms of content strategy. Keep a pulse on these sites if you want to stay ahead of the curve.