How to auto-post your blogs on LinkedIn?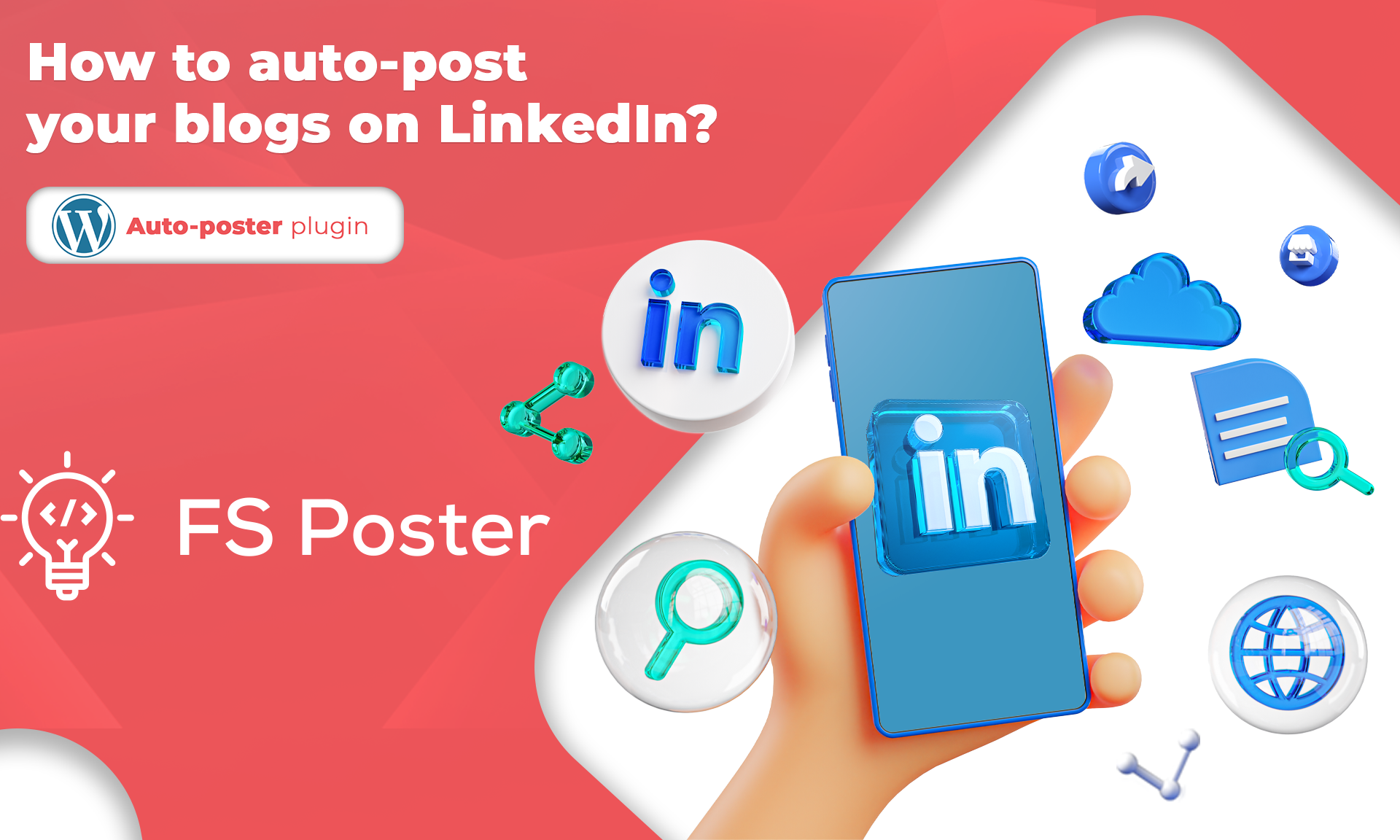 Social Networks
Apr 10, 2021
Whether or not you are interested in LinkedIn, you almost certainly have a profile there. There's still a fair chance you're not getting the most out of the social media platform. On the other hand, LinkedIn can be a significant traffic generator and a career builder. That's why LinkedIn auto-posting is critical now. You don't know what could happen if you can get the suitable material in front of the right people's eyes. And, if you're already producing excellent material, why not publish it directly to LinkedIn from WordPress?
Why LinkedIn?
People who use LinkedIn are the productive, inspired ones who are interested in the Next Big Thing. Or, instead, life hacks. Alternatively, there are efficiency tricks. Maybe only thoughts and concepts they haven't considered — or considered in a particular way.
Any of this is recorded on your WordPress blog. Since you're relying on SEO and organic traffic, your content isn't reaching the demographic of people with whom you're associated on LinkedIn. The issue is that they aren't looking for it, and they aren't aware that they need it.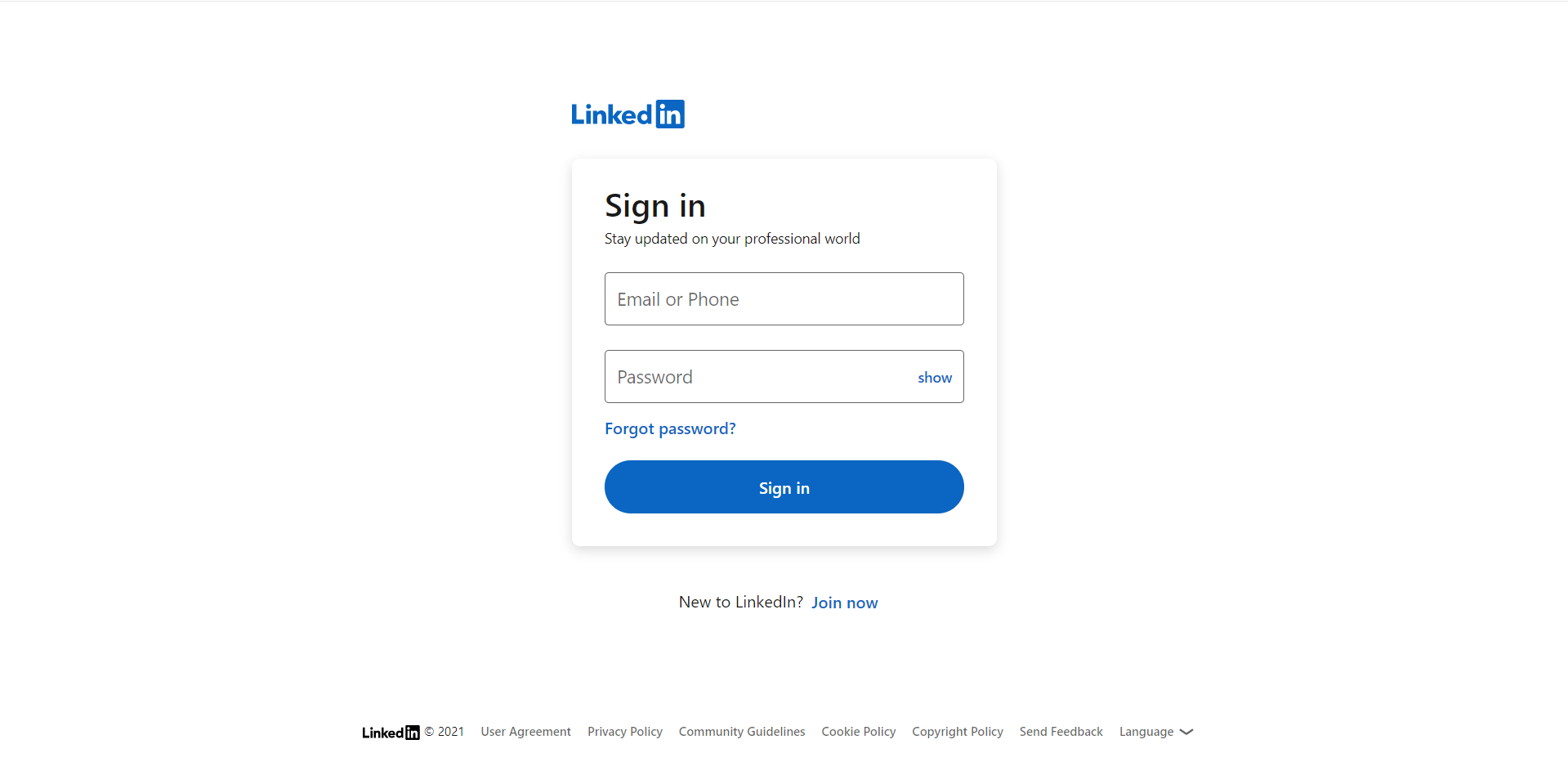 There are two basic approaches to publishing content for personal profiles to grow networks and relationships on LinkedIn: LinkedIn Pulse and status update
The first is LinkedIn Publisher, which allows members to create long-form articles (typically five to seven sections) and share them with their LinkedIn networks.
The second option is to use a LinkedIn status update similar to Twitter and is suitable for quick, brief alerts and messages.
Experts claim that in the last few years, engagement with LinkedIn published articles has plummeted. Furthermore, the short-form status update is gaining in popularity and interaction.
Posting quick status changes with videos, photos, blog links, or just a basic quote is a safer choice. The below is a basic LinkedIn content strategy:
Provide helpful material that is relevant to your market and target audience.
Post three to six days a week at the very least.
Don't just share your material; blend it in with content from other outlets.
Make yourself more discoverable by using related hashtags.
If you own a company, a LinkedIn company website may be a valuable platform for sharing knowledge about your company and providing a central location for people to look for job openings.
If you don't already have a LinkedIn company profile, keep in mind that you'll need an active LinkedIn account and will have to use the web edition of the software to create one.
To build and own a company website, you'll also need a checked email address and "enough" contacts.
Why auto-post blogs on LinkedIn?
LinkedIn auto-posting will help you get more visitors to your website
Compared to Twitter and Facebook, LinkedIn sends a significantly higher number of visitors to company websites. A two-year analysis was led by experts, who gathered data from 2 million visits to 60 corporate websites. The findings discussed how much traffic each machine generated:
LinkedIn accounts for 64 percent of all website clicks.
17 percent on Facebook
14 percent on Twitter
There are over 300 million active users of LinkedIn
As a result, it is the third most popular social media platform. Understanding the correspondence wars on this forum is critical about both the amount of traffic you can add to your web and the fact that it caters to an older demographic.
A status update on LinkedIn hits 20% of the fans
This is a remarkable statistic, particularly compared to other social networks like Facebook and Twitter, where one post will get under 10% organically.
LinkedIn is a forerunner in social media evolution
Research conducted by HubSpot researchers looked at the websites of over 5,000 companies and found this to be so. According to a study, LinkedIn traffic has a 2.74 percent conversion rate on guided visitors, 227 percent higher than Facebook (.77 percent) and Twitter (.69 percent)! Before sharing LinkedIn try to find the best time to post on LinkedIn.
How to auto-post blogs on LinkedIn with FS Poster plugin?
There are a lot of ways for doing this. If you have a WordPress website and want to share your blogs directly on LinkedIn plugins can help you. FS Poster is one of the best LinkedIn auto-posting plugins. You can share your blogs on 13 social networks.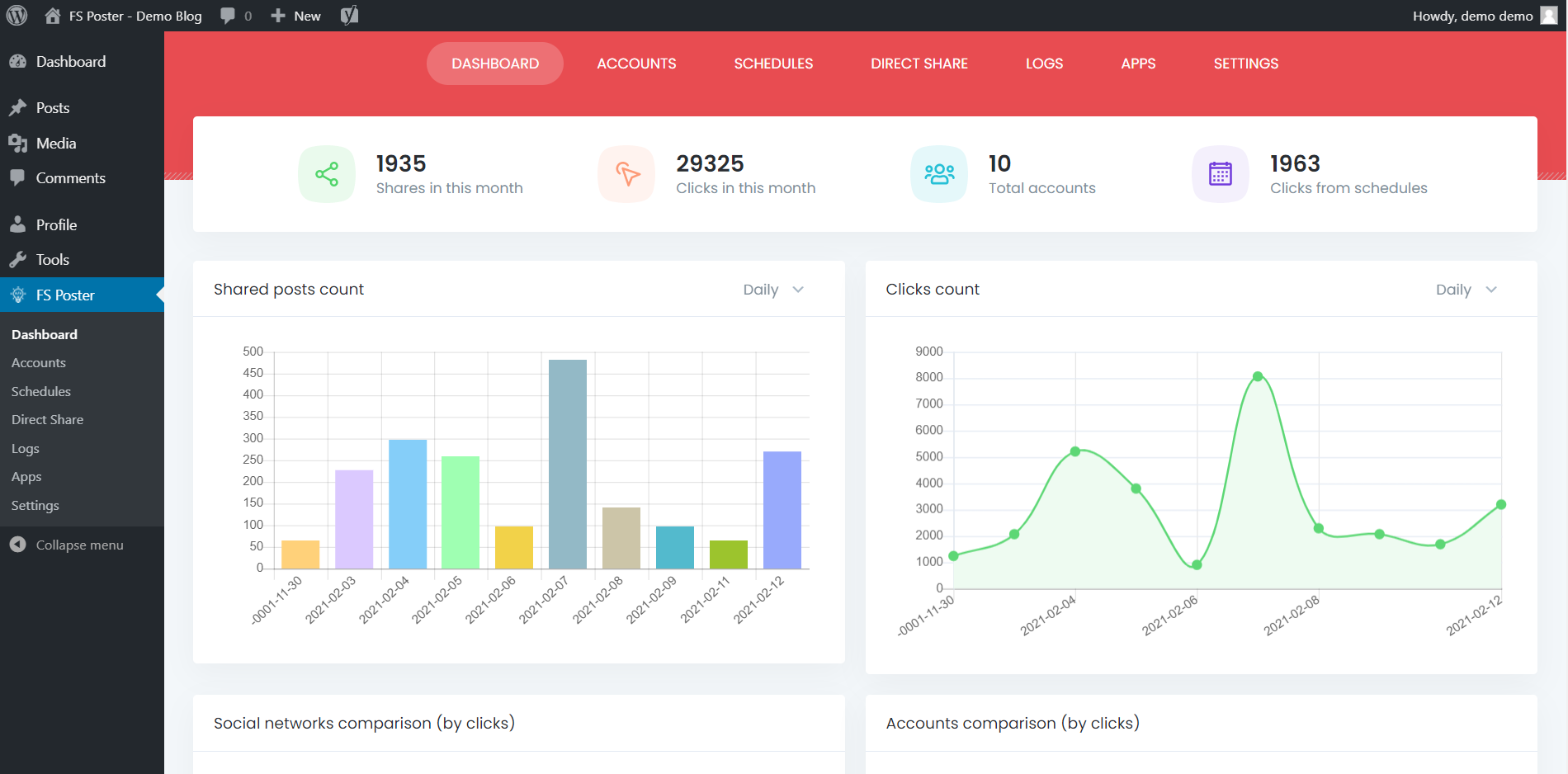 To begin, we must first add LinkedIn accounts to the plugin. You will avoid signing into your account each time you want to share a post by adding accounts to the plugin once. You can also try the prototype version of the plugin while reading the post. On the LinkedIn menu of the Accounts tab, add your LinkedIn account to the plugin. You are free to create a lot of accounts as you want. Select ADD AN ACCOUNT from the drop-down menu.
After that, you must authorize your account by clicking the Get Access button. To connect your account, the plugin uses the basic LinkedIn API.
Someone can be barred if they exchange several posts from the same IP address at home or work. It is recommended that you use your country-specific proxies. You'll be less likely to be deleted on social media if you do it this way. Fortunately, the plugin requires you to connect a proxy to it, allowing you to have more profiles.
You will use the FS-Poster Schedule module to share your posts on accounts automatically. That is very basic and takes very little time. You can use the Direct Sharing Panel to accomplish your target if you don't want to share a post on your blog but want to share or plan custom contents, photos, or links on your account. You can also bookmark these FS Poster articles to share them later.
The Dashboard tab displays the number of likes, taps, and social network comparisons.
Conclusion
LinkedIn is a platform for business people. You can make a perfect first impression on the web by communicating with your connections, entering and participating in niche communities, and exchanging relevant information. You may don't have time for posting your blogs on your LinkedIn profile manually. This time plugins like FS Poster let you schedule and share your blogs on LinkedIn.
As a result, Linkedin auto-posting is easy and essential. Get yourself plugin like FS Poster for auto-posting from WordPress to LinkedIn. FS Poster's features will let you schedule and share your blogs directly to LinkedIn accounts. Try our demo version.

If you liked this article, you might also like these: