Top 10 WordPress Plugins for Linkedin to use in 2023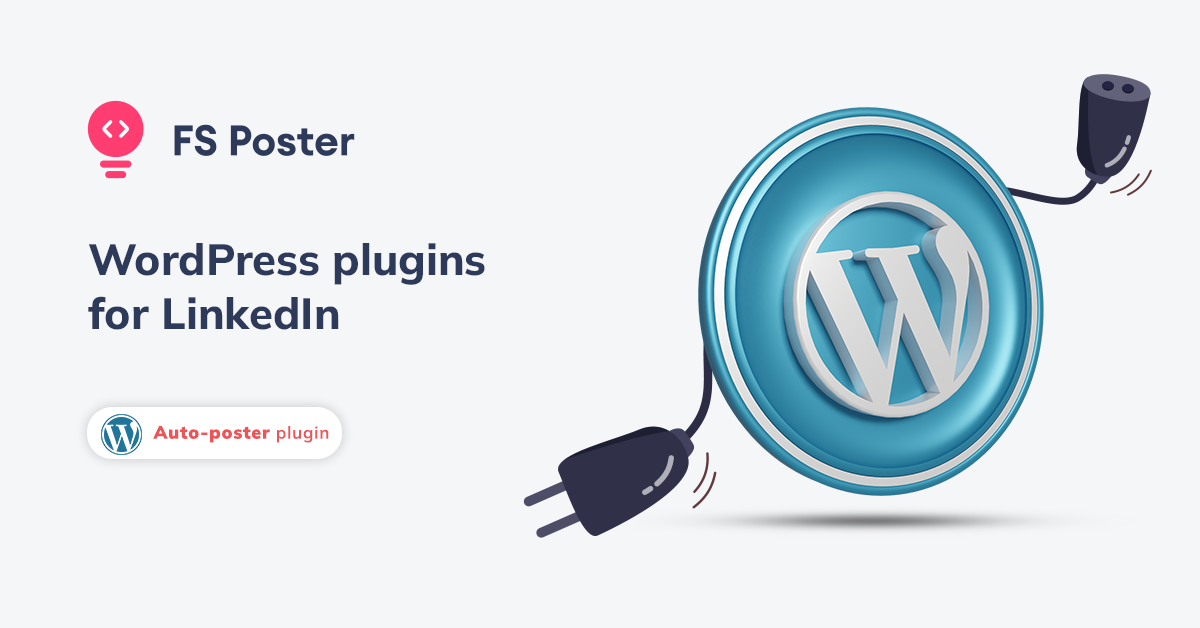 Plugin for WordPress
Nov 15, 2021
Updated at: Dec 26, 2022
WordPress plugins for LinkedIn are developed to drop LinkedIn functionality into WordPress websites.
It doesn't matter which industry you belong to; promoting your business on social media helps increase website traffic and enrich visibility in your niche. Connecting your website to social media platforms like Twitter, Facebook, or LinkedIn makes this process faster.
Used by nearly 800 million people in around 200 countries, LinkedIn is a hub of professionals for startups, B2B, and B2C companies, large corporations, and individual agents. Just like auto-posting to Facebook, increasing your social reach is relatively easy if you pick the appropriate LinkedIn WordPress plugin.
10 WordPress plugins for LinkedIn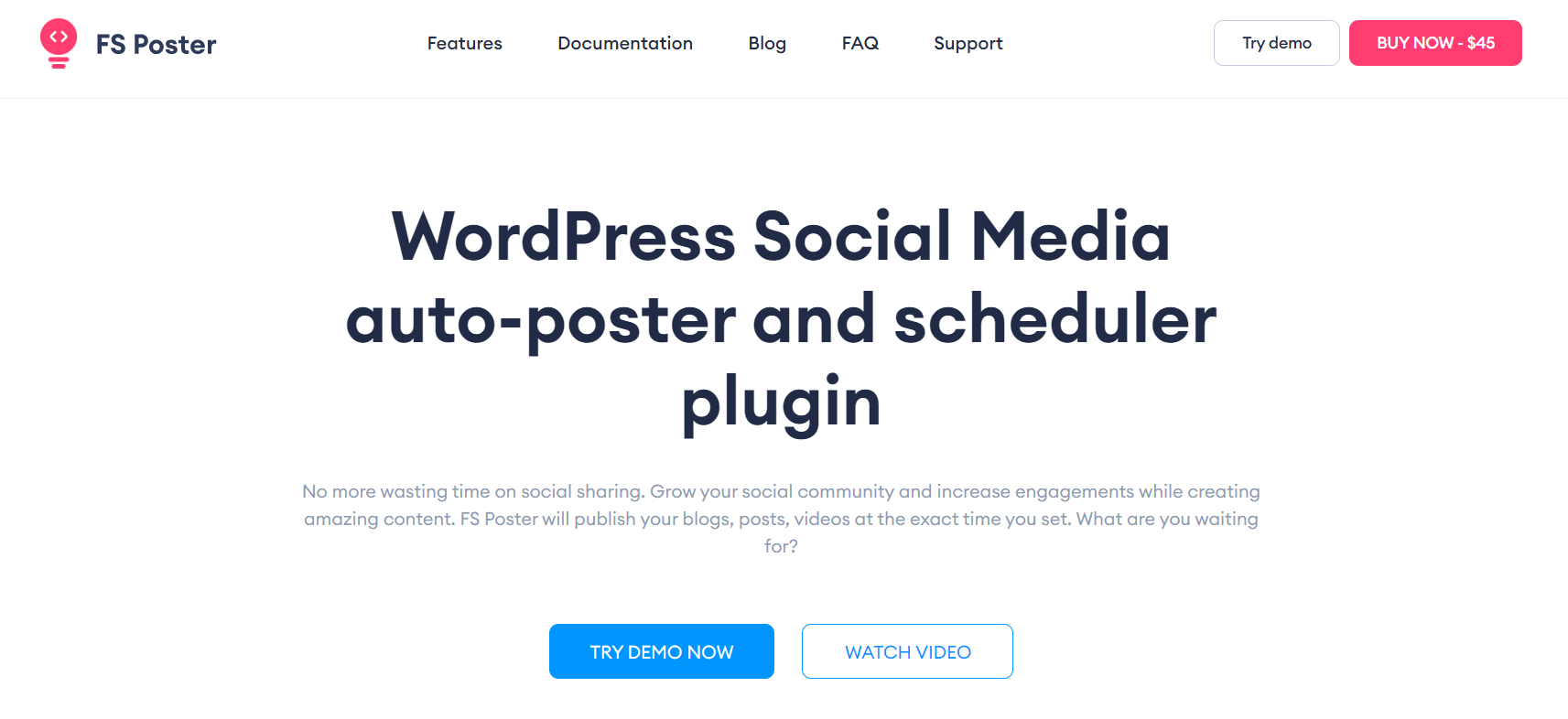 FS Poster is an effective social media scheduler that helps you automate your social media posting. Rather than manually sharing posts, you can auto-post them once they are published on websites or schedule them for the best time on LinkedIn. FS Poster integrates with 15 social networks where you can schedule posts to multiple platforms at one go.
The plugin allows you to schedule blog posts, pages, or custom posts like WooCommerce products. You can define the posting interval and set a buffer time between posts. Use the calendar view to check your social media calendar.
LinkedIn groups are an extra feature that pins FS Poster to other WordPress plugins for LinkedIn auto-posting. The best thing is to schedule an unlimited number of posts on LinkedIn and other platforms.
You can use the direct share panel to schedule posts that are not published on the website. When too many posts are printed from a single account, specific platforms accept them as spam or duplicate posts. FS Poster solves these issues with customizable URLs and URL shorteners. This also helps with keyword optimization.
You can use hashtag support for different post categories. Logs allow tracking of the click counts and engagements of shared posts. It also has a reporting dashboard for comparing platform statistics in a visual form.
You can get FS Poster from the Envato market at a $ 45 lifetime payment. There is a Live Demo where you can try all features to be sure.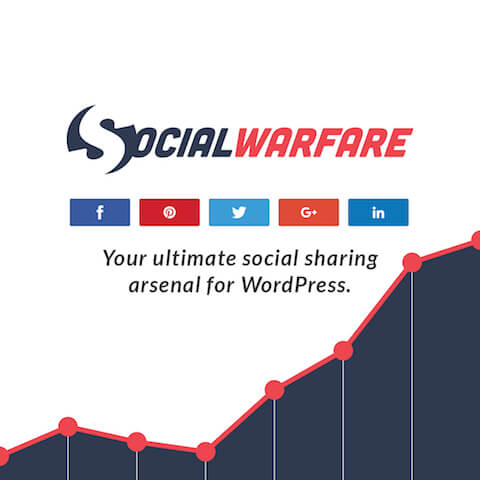 Social Warfare is an easy-to-use LinkedIn WordPress plugin developed for increasing website traffic through social media marketing. Fast loading ensures that you can grow your LinkedIn followers without slowing down your website performance.
Using its ready shortcodes, you can manually place share buttons anywhere on your website. You can create floating share buttons or linked widgets for WordPress. When visitors click on social sharing buttons, they automatically land on your LinkedIn page, where they can follow your page and engage with your social content.
The multi-device compatible plugin looks excellent irrespective of screen size and resolution. On top of that, it allows users to display the most popular posts based on the number of social shares they get. The plugin enables you to customize images, thumbnails, text sizes, or visual elements.
Plus, LinkedIn and Social Warfare have social sharing buttons for most used platforms like Facebook, Twitter, Google +, and Pinterest.
Social Warfare has both free and premium accounts. While you can get all the mentioned features for free, you can get more social networks and Google analytics integration with the premium version. Pro accounts start at $29 for a single website. Additionally, it has a separate plugin for affiliate partnerships.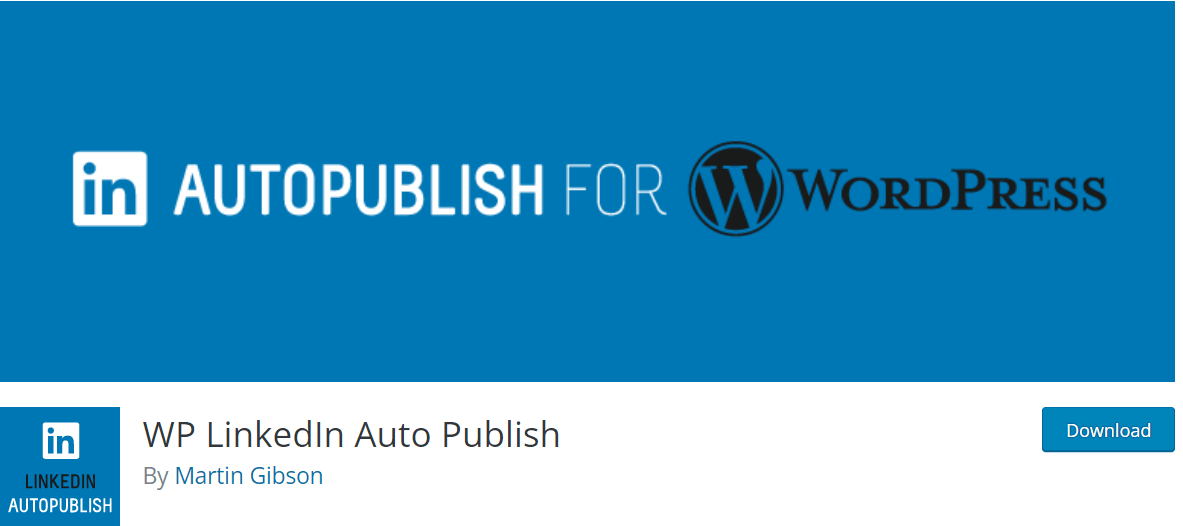 WP LinkedIn is another easy-to-use plugin you can install and configure within minutes. Using the LinkedIn WordPress plugin, you can automatically link your website's blogs, pages, or custom post types to LinkedIn profiles or pages you manage.
You can define the categories you want to share on LinkedIn from the filter items. Then, you select the default profiles or pages to which posts will be shared. Although posts are automatically published, there is a check box that enables you not to share an individual post on each post.
From the settings, you can define the audience of your LinkedIn posts. You can limit post reaches based on their categories, featured images, or post texts. Also, the plugin has shortcodes for default share messages that you can use in post meta boxes on specific posts or pages.
WP LinkedIn Auto Publish is one the best-rated free WordPress plugins for LinkedIn you can download. But it has a pro version called AutoSocial, where you can connect Facebook, Google My Business, and Twitter at $49 for a single site.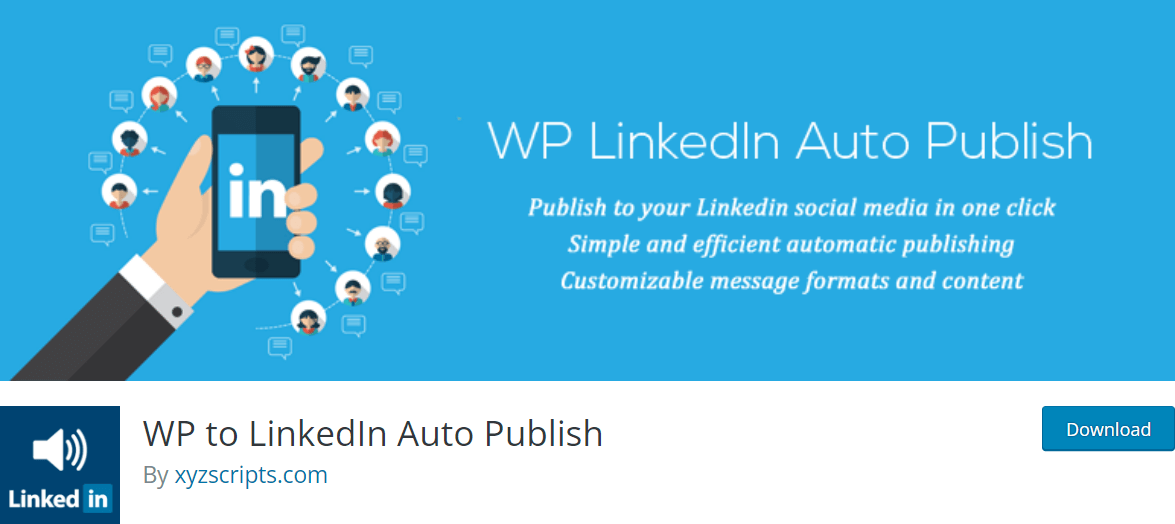 Like WP LinkedIn Auto Publish, WP to LinkedIn Auto Publish is for auto-posting website posts to LinkedIn. It helps to share WordPress posts to personal profiles or business pages automatically. You can decide to share posts with text only or text with attached images using the LinkedIn WordPress plugin.
It has filter support for custom post types as well as categories. You can define which posts are to be shared with the public and for your connections. The customizable LinkedIn WordPress plugin lets you use the message format using a post title, description, category, user nickname, post excerpt, or publication date.
You can get mentioned features for free. Or, if you want to connect more social networks and gain more control over your auto-publishing, you can try other plugins from the same developer. But you have to install and configure each plugin separately.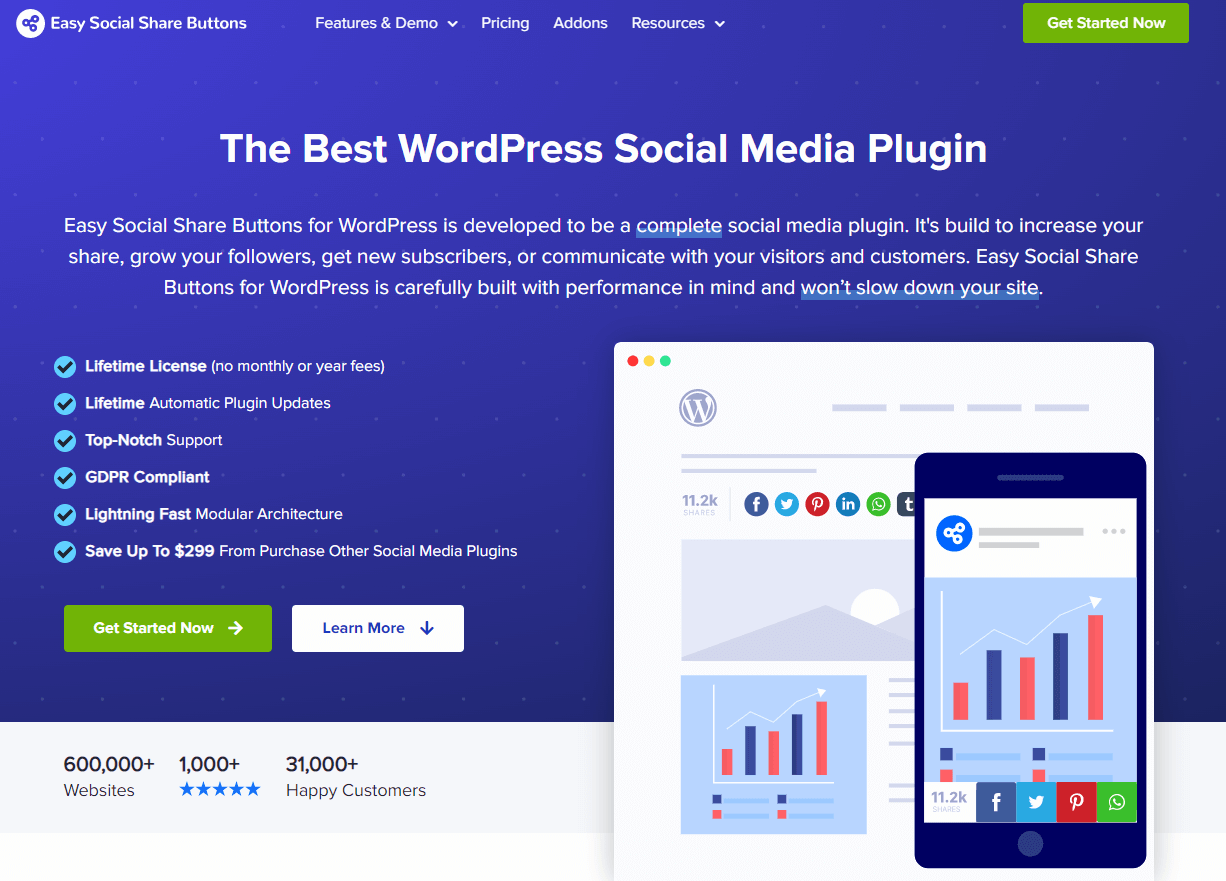 Easy Social Share Buttons for WordPress developed intuitive social sharing features to increase website engagement. Website visitors can easily interact with your content and share them on social media accounts straight from your site. It comes with CTA buttons, 25+ automatic share buttons, and eight content positions to optimize your social sharing.
Being one of the best LinkedIn WordPress plugins, Easy Social Share Buttons for WordPress provide unlimited color and styles, and options for social sharing buttons. Using the plugin's built-in analytics dashboard, you can define button placements and button style as standalone or in combination with others.
It lets you automatically recover lost social share counts that might have been lost during the permalink change. Additionally, it has affiliate integration that automatically generates referral links on social sharing buttons.
Plus, you can auto-publish to multiple social platforms and mobile apps to LinkedIn. You are using the social contact and subscriber forms to gather follower data.
Easy Social Share Buttons for WordPress are sold through the Envato market at $22 with a lifetime license.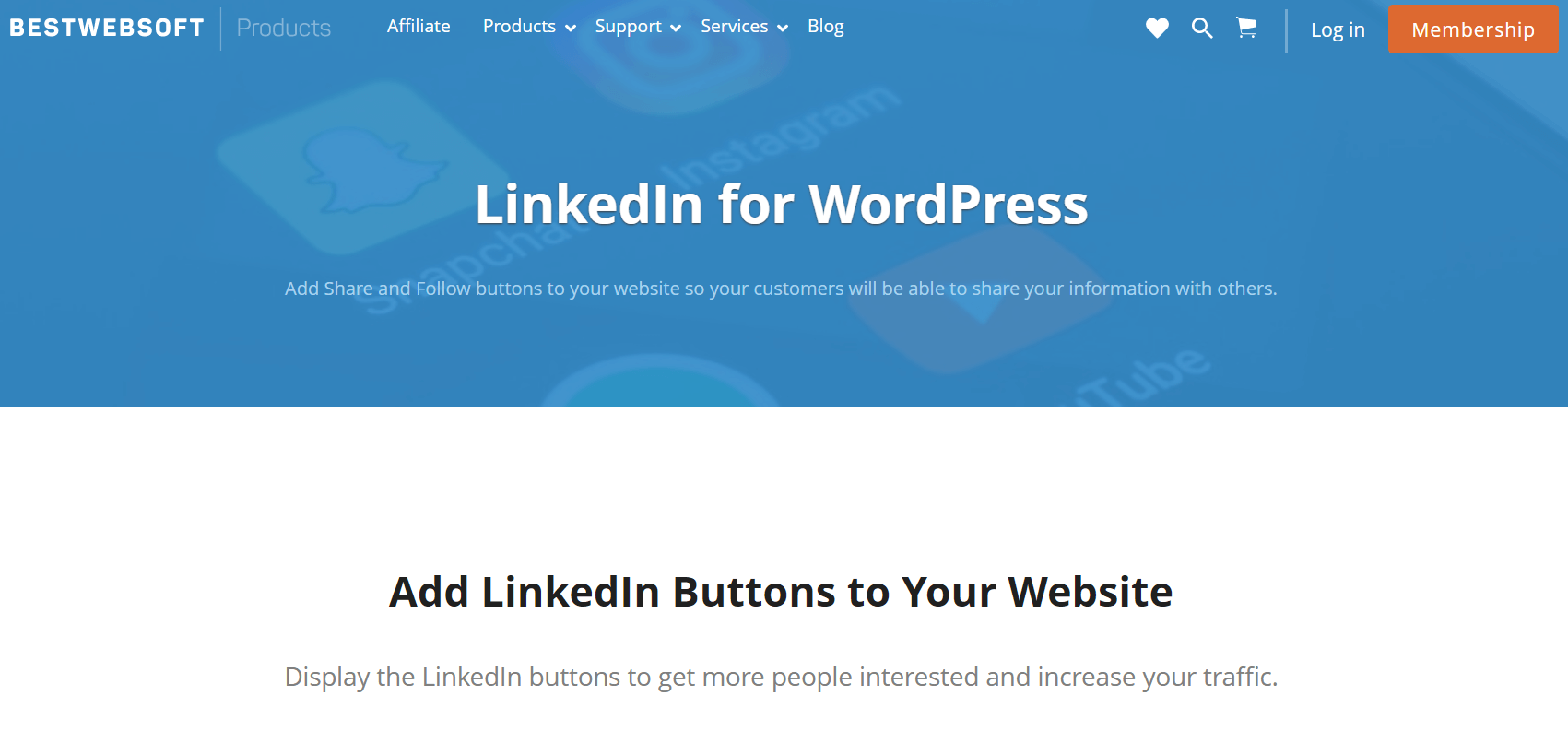 BestWebSoft is a lightweight LinkedIn plugin to increase website engagement without slowing down your performance. It lets you add social follow and social share buttons to posts, pages, or website sidebars.
You can select button position by before, after, before & after, or create a custom position. Additionally, check count modes for following and share buttons like vertical, horizontal, or no count, and even create a custom code using Settings.
Though you can grow your social following with the free account, you can upgrade to the pro version to place LinkedIn buttons for specific pages or posts. A premium account costs $21 per annual subscription, where you will get yearly updates and support.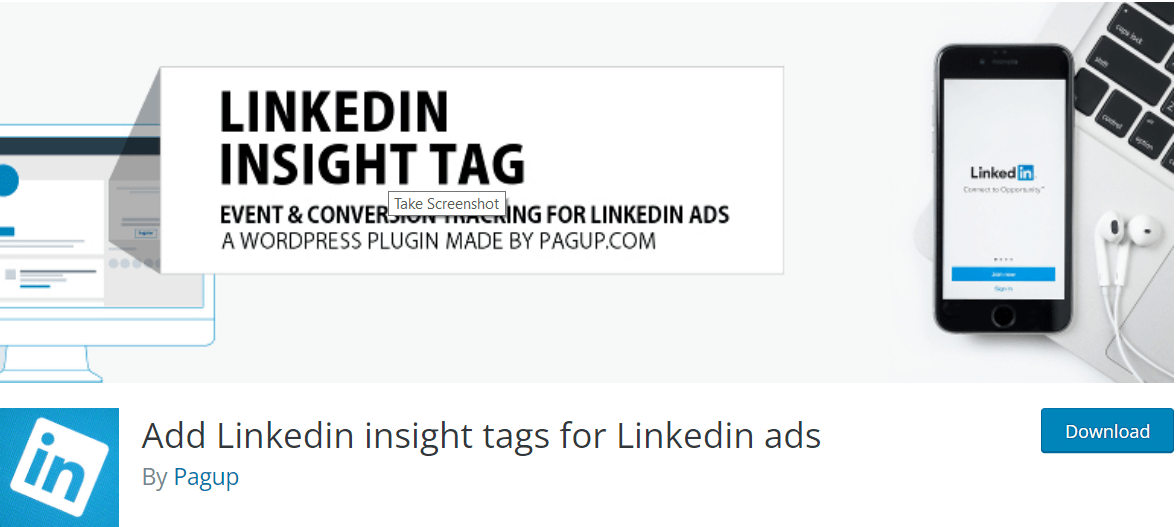 While most WordPress plugins for LinkedIn are for social sharing, the following plugin is developed explicitly for LinkedIn ads. It allows us to understand the profitability of LinkedIn ads by tracking their conversions, clicks, and even audience segments.
You can add your insight tags to all your web pages using the plugin. By inserting your LinkedIn Data Partner ID, you can track your ads stats.
You can measure download, install, or lead events on the website's back-end panel with a free plan. But with the premium plan, you can create events (pixels) on specific pages. Additionally, it lets you track the conversion of products by placing an insight tag on each WooCommerce page. You can measure, check out, add to a cart, and purchase events with this.
You can record every desktop and mobile conversion, whether they converted after clicking or viewing your ads. While it costs $60 annually, it also has a lifetime version at $190.

Unlike previous social sharing LinkedIn plugins for WordPress, WordPress Social Login has social login and commenting features for direct connection. Instead of requiring visitors to fill out registration forms, you can ask them to log in via their social media profiles. Users can comment on your posts from their social media profiles.
It also has several sales and email marketing plugins and customer relations apps. You have the flexibility to display social login icons on your site. You can also redirect users to other pages after logging in or logging out.
Due to multi-platform access, it syncs user data from various accounts like Facebook, LinkedIn, and Google into a single user account. You can create customizable text for social login icons and place them on WooCommerce pages.
The cheapest plan has only social login options. For WooCommerce and email marketing features, you have to pay $29.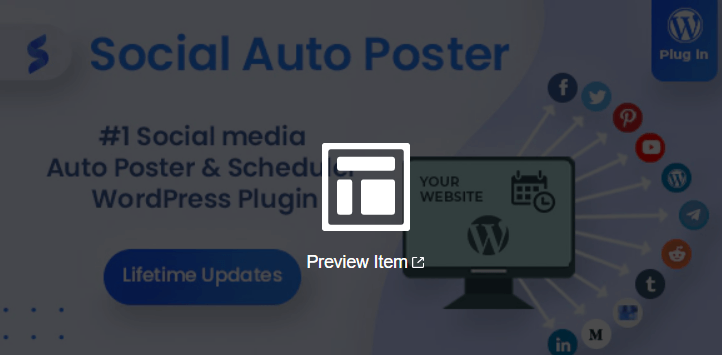 Social Auto Poster is another plugin for auto-posting WordPress posts to LinkedIn. You can use it to publish website posts, pages, or custom post types to personal profiles or pages. This includes posting new and old posts.
Through Google Analytics integration, you can track post engagements and click counts. You can define the categories to be shared on specific platforms and exclude types you do not want to go social. It also lets you share a single post multiple times.
It has a customized message format for each social network—additionally, the hashtag, emoji, and URL shortener support for platforms. The plugin offers $39 for a regular license. Though it has limited network support and features, you can use it to share.
10. Super Socializer

Super Socializer lets you grow your post reaches and boost engagements via social login, sharing, and comments. It enables users to register on your site with their LinkedIn profiles and display their LinkedIn comments under your website blogs.
Thanks to the sleek design, you can easily navigate between widgets on the appearance menu. The customizable plugin allows you to decide on social share icon size, shape, color, and order.
It supports additional platforms like Facebook, Reddit, Amazon, and Dropbox. It is a free plugin you can get by downloading. Although the plugin works for LinkedIn, you need to install additional plugins for customization and integration with other social networks.
Conclusion
LinkedIn has a distinct business nature. If you merge its functionality with site content, you will power up website content performance and automatically turn followers into leads. Connecting your site to LinkedIn increases your chances of reaching more views, higher interactions, and like-minded professionals. Since we do not know which features you are looking for, we brought various WordPress plugins for LinkedIn.