Top 20 Social Media Marketing Blogs in 2023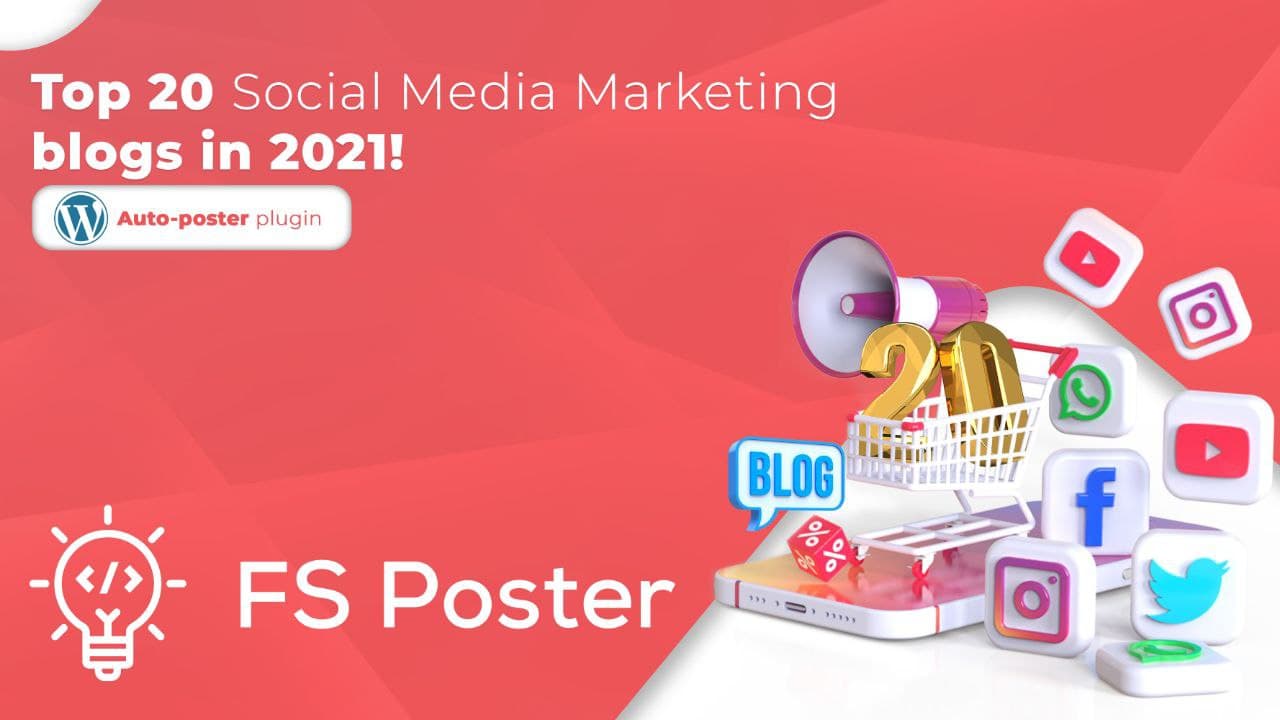 Digital marketing tips
Mar 05, 2021
Updated at: Dec 26, 2022
The social media landscape, like most things in tech, moves at a breakneck speed. Every day, new features and upgrades are pushed out on our favorite sites, users rise and decline, viral patterns evolve, and new techniques and approaches are devised. It can be good to stay on top of everything, monitoring headlines, best practices, and upcoming trends while still developing your social media profile. Following the top social media marketing blogs and updates that provide the most exciting content and perspective on the social media industry is one of the best ways to remain ahead of the competition. We've assembled a list of the best newsletters and blogs to subscribe to stay on top.
This list focuses on articles that address all elements of social media marketing, including the usual suspects such as Twitter, Facebook, Instagram, YouTube, and LinkedIn and younger outlets such as TikTok. From patterns to campaigns to methods to metrics, this collection of social media and marketing posts features a fantastic blend of big names, publications, networks, and a few names that you might not be familiar with.
FS Poster is one of the best social media marketing blogs in 2023.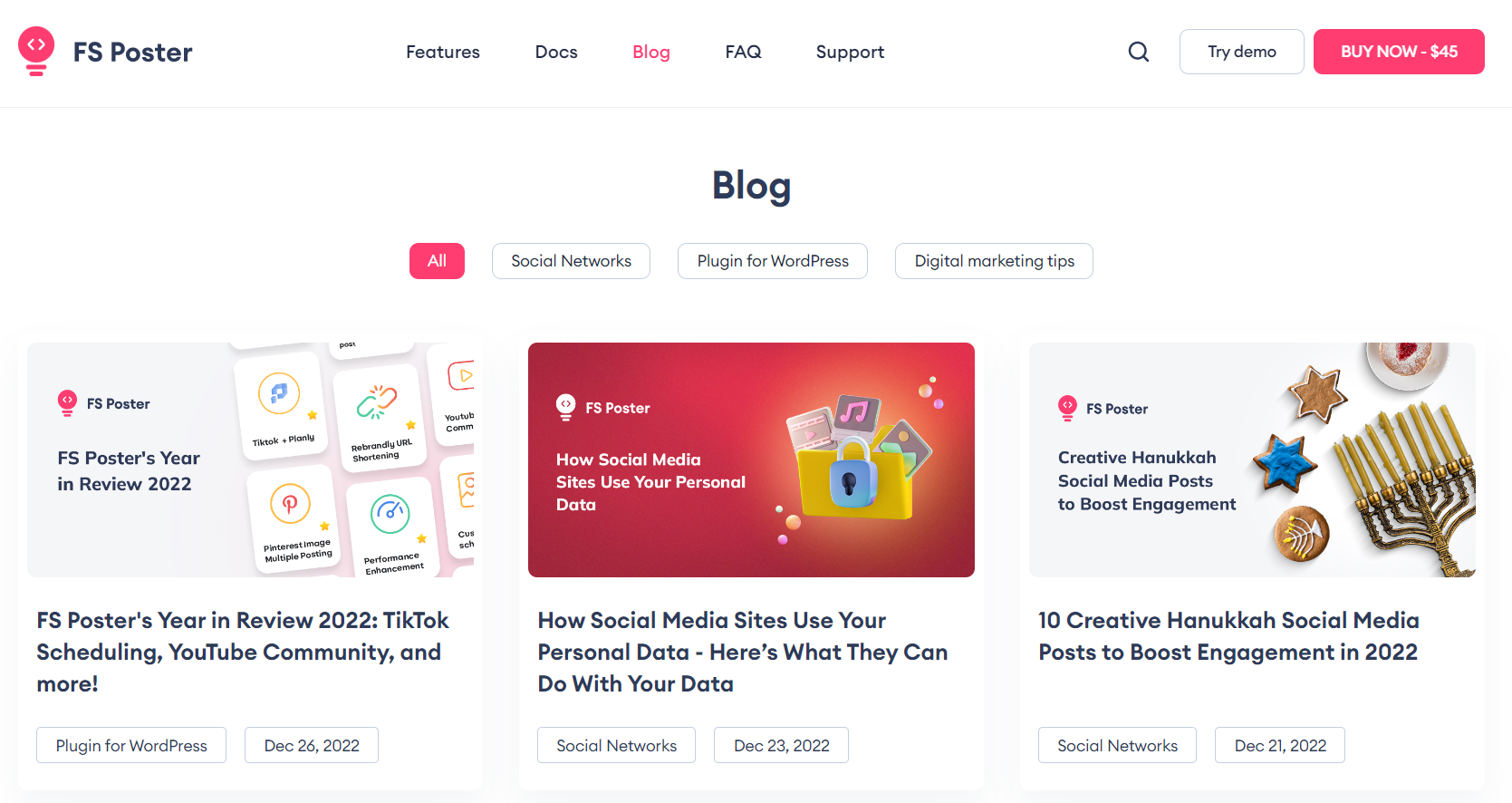 They share good tips for your social media marketing strategy. Also, FS Poster is an auto-poster plugin for WordPress websites. This plugin has a lot of opportunities for your strategy. Try FS Poster's demo version.
My favorite blogs are "The Best WordPress Social Media Plugins in 2023" and "Best Social Media Automation Tools in 2023 [Free Apps Included]." For more information about features and read blogs on FS Poster, visit our website.
Jason Falls' blog, Social Media Explorer, regularly publishes excellent articles on the effect of social media on marketing and public relations. "Social media 2021 Top Digital Marketing Trends To Help You Grow" is my favorite blog in Social media Explorer.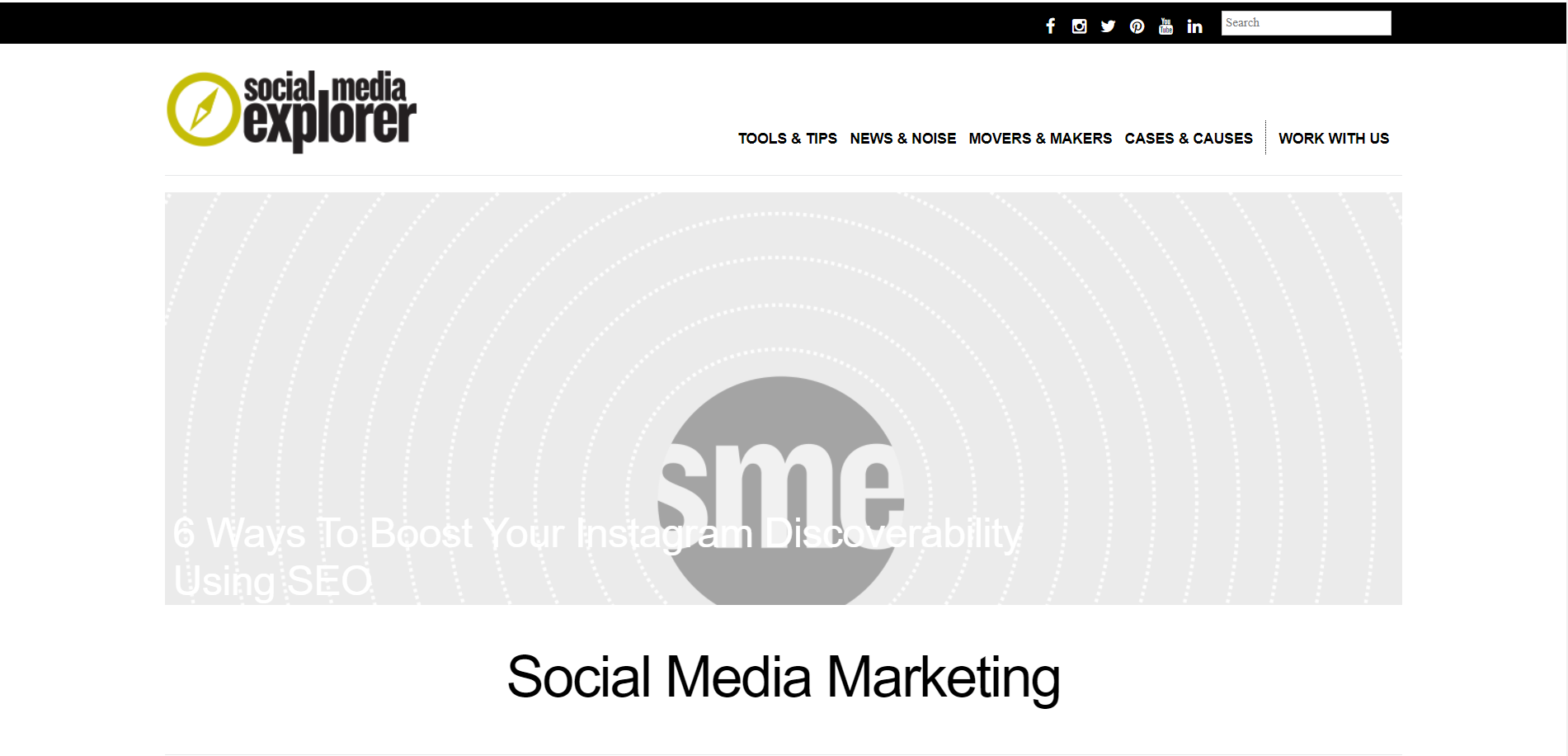 Marketing blog of HubSpot
They aim to cover any subject that a modern marketer might like to know on the HubSpot Marketing site. Social media is included as well. You can find content and original analysis about particular sites, such as Instagram, in addition to general posts about social media marketing. They have a lot of good articles. My favorite blogs about social media marketing are "31 Instagram hacks, tips, & features everyone should know about" and "13 clever ways to get more comments on Instagram this month".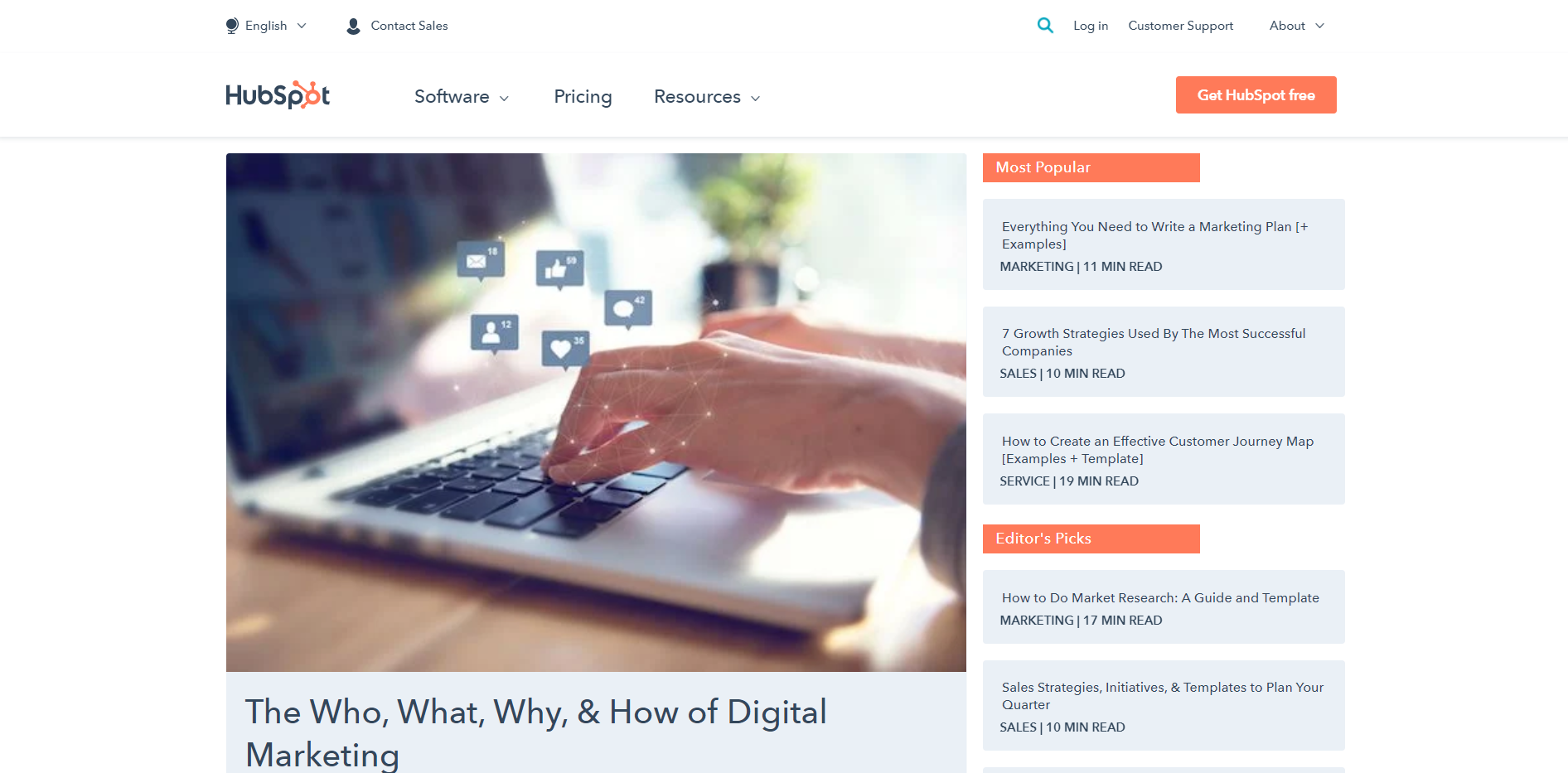 The Future Buzz, Adam Singer's blog, takes a straightforward approach to social media campaigns and SEO issues and isn't hesitant to speak out about strategies and techniques that he believes are harmful to advertisers.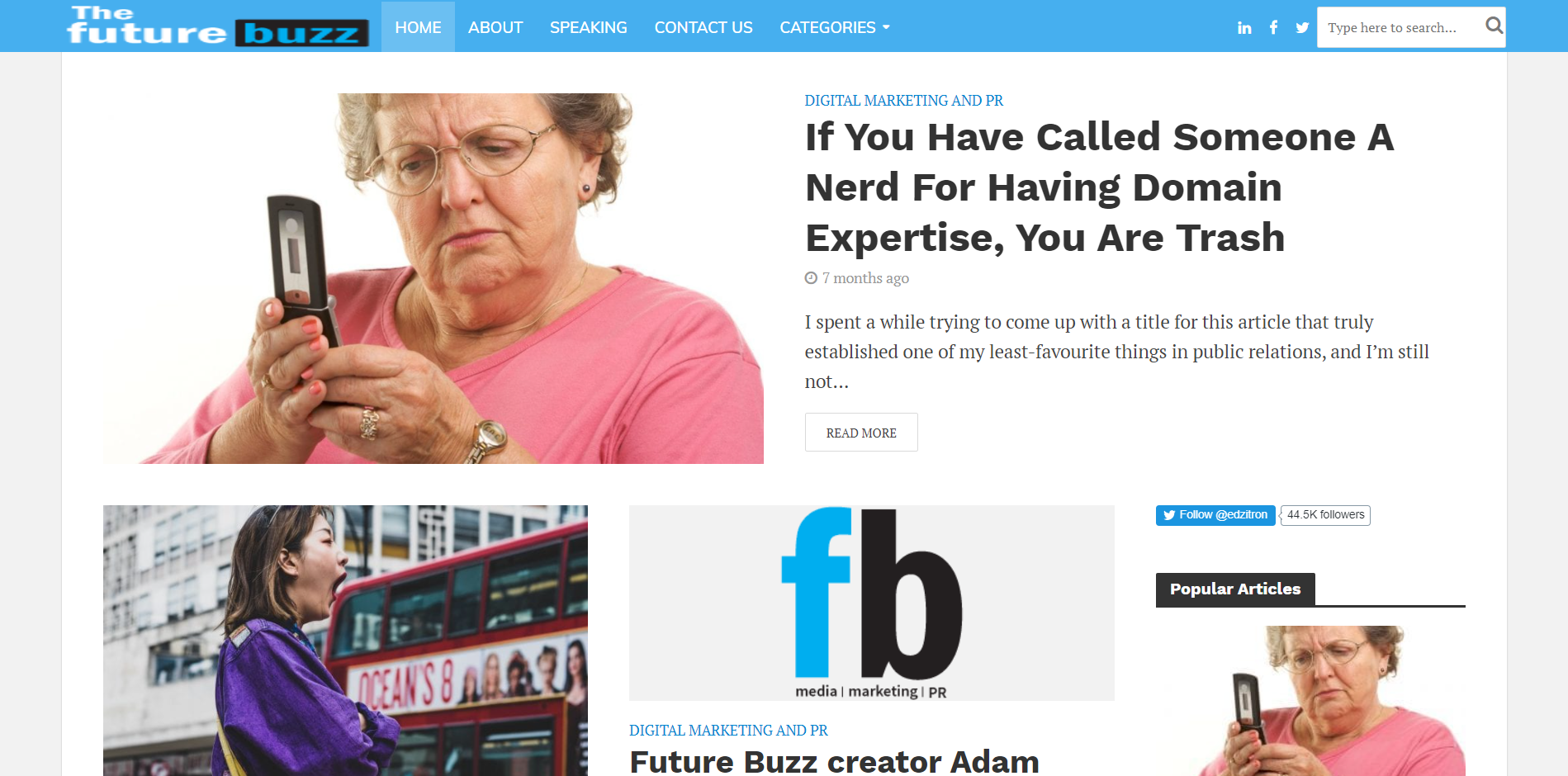 Social Media Today provides a rich blend of breaking news on social media's most recent trends as well as cutting-edge advice on how to get the most out of and channel. Twice a month, the blog holds live Twitter chats on various social media issues using the hashtag #SMTLive.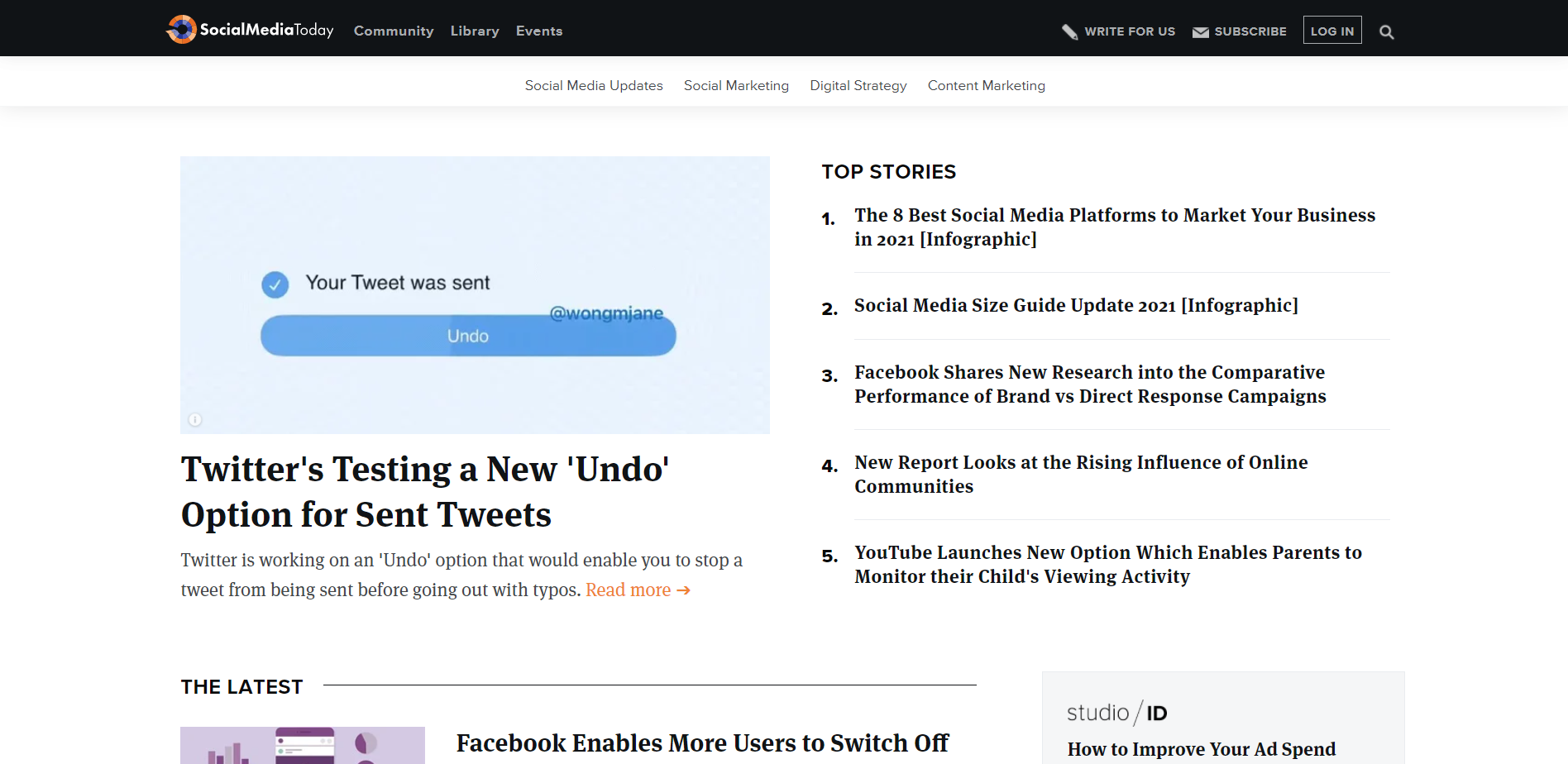 "The 8 Best Social Media Platforms to Market Your Business in 2023" is a good blog for new marketers.
The Social Media Examiner is a fantastic blog that we love reading because it provides invaluable insight into social media. It is billed as the world's most significant social media marketing blog to assist you in navigating the ever-changing social media landscape. Sign up for the email to get the most up-to-date information sent directly to your inbox.
"How to Use Facebook Ads to Reach Global Markets" is one of my favorite blogs.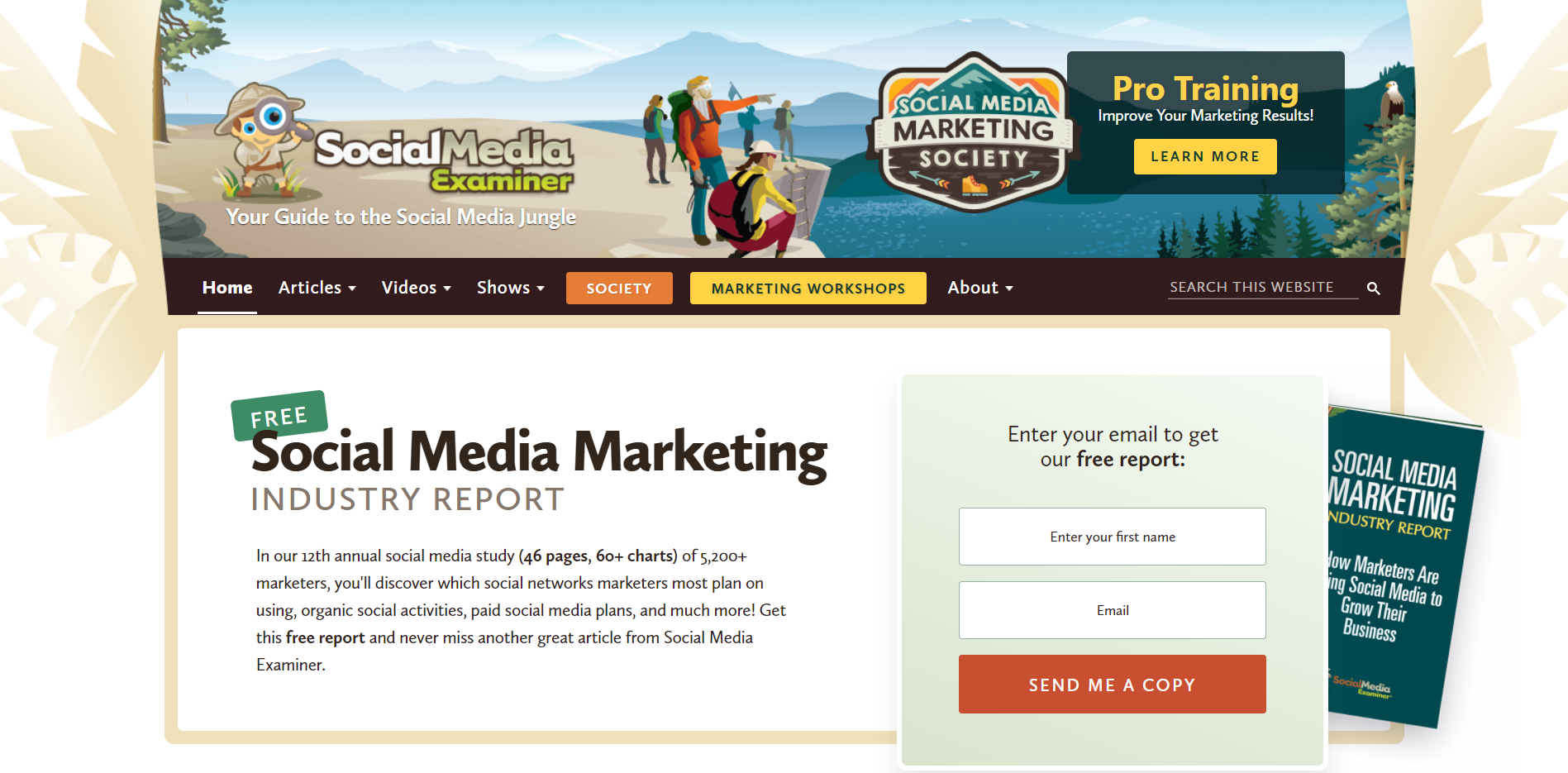 Hopper HQ is committed to assisting people in being the best at social media marketing, and one way they do so is through their blog. They have a lot of material of social media tips, tricks, and best practices. They also publish a weekly newsletter with the most up-to-date information and upcoming developments.
"5 Marketing Tips for Better ROI on Instagram" and "8 Essential Digital Marketing Trends for 2023" are perfect for digital marketers and beginners.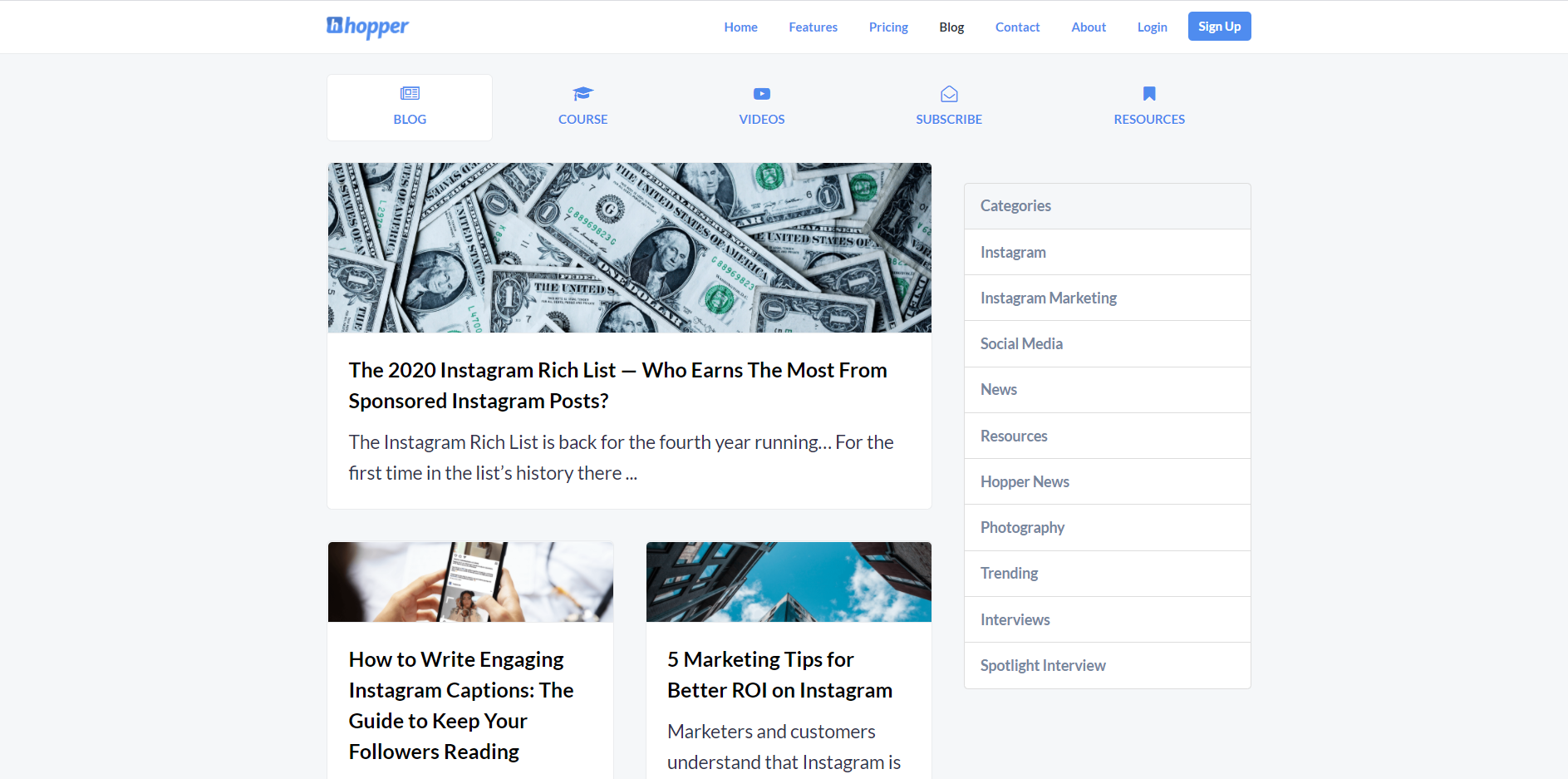 This accessible property is an all-in-one resource for content creators, with everything from social media to email marketing. The Social Media Hat also features a list of recommended marketing resources, allowing you to adapt what you've learned on the blog to your marketing efforts.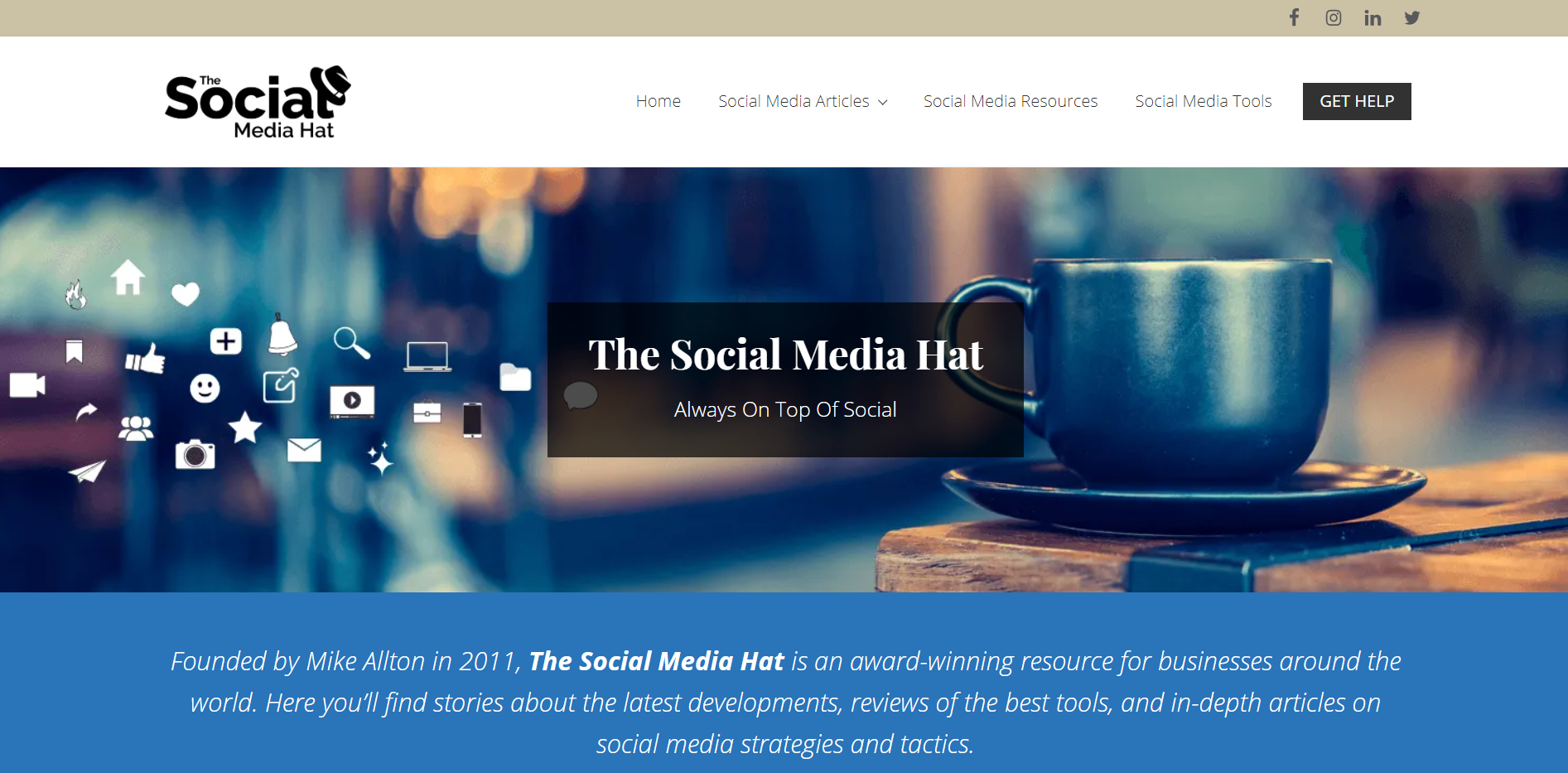 Marketer Jon Loomers' website is a must-visit for those wanting to expand their Facebook profile. Jon Loomers' platform is geared toward "advanced Facebook marketers," with a wealth of training, tutorials, and tools to help you improve your Facebook marketing.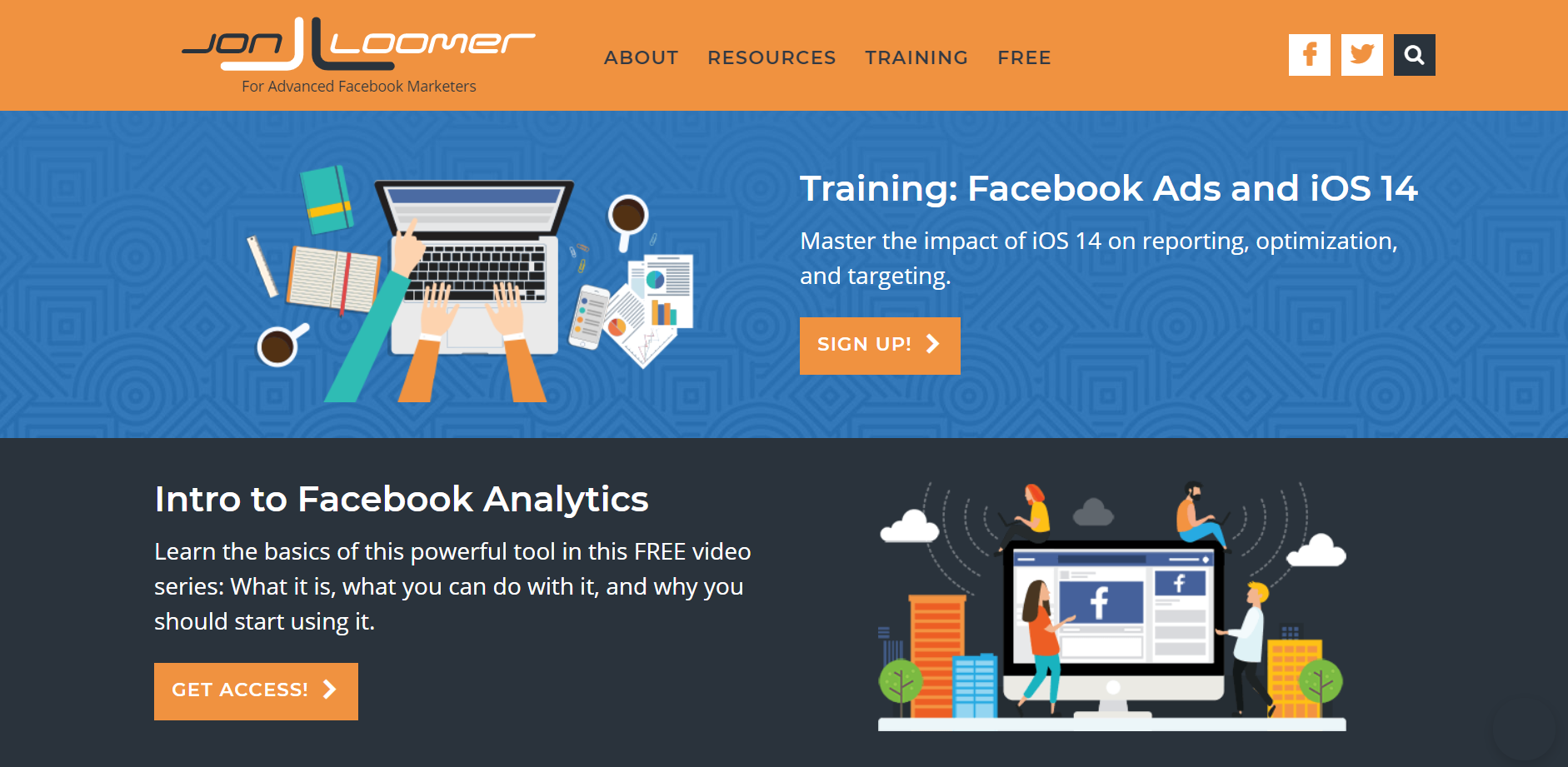 Gary Vaynerchuck is well-known, but did you know about his fantastic blog? The blog is filled with useful material such as animations, podcasts, and blogs to help the social media efforts. He is still brimming with priceless diamonds.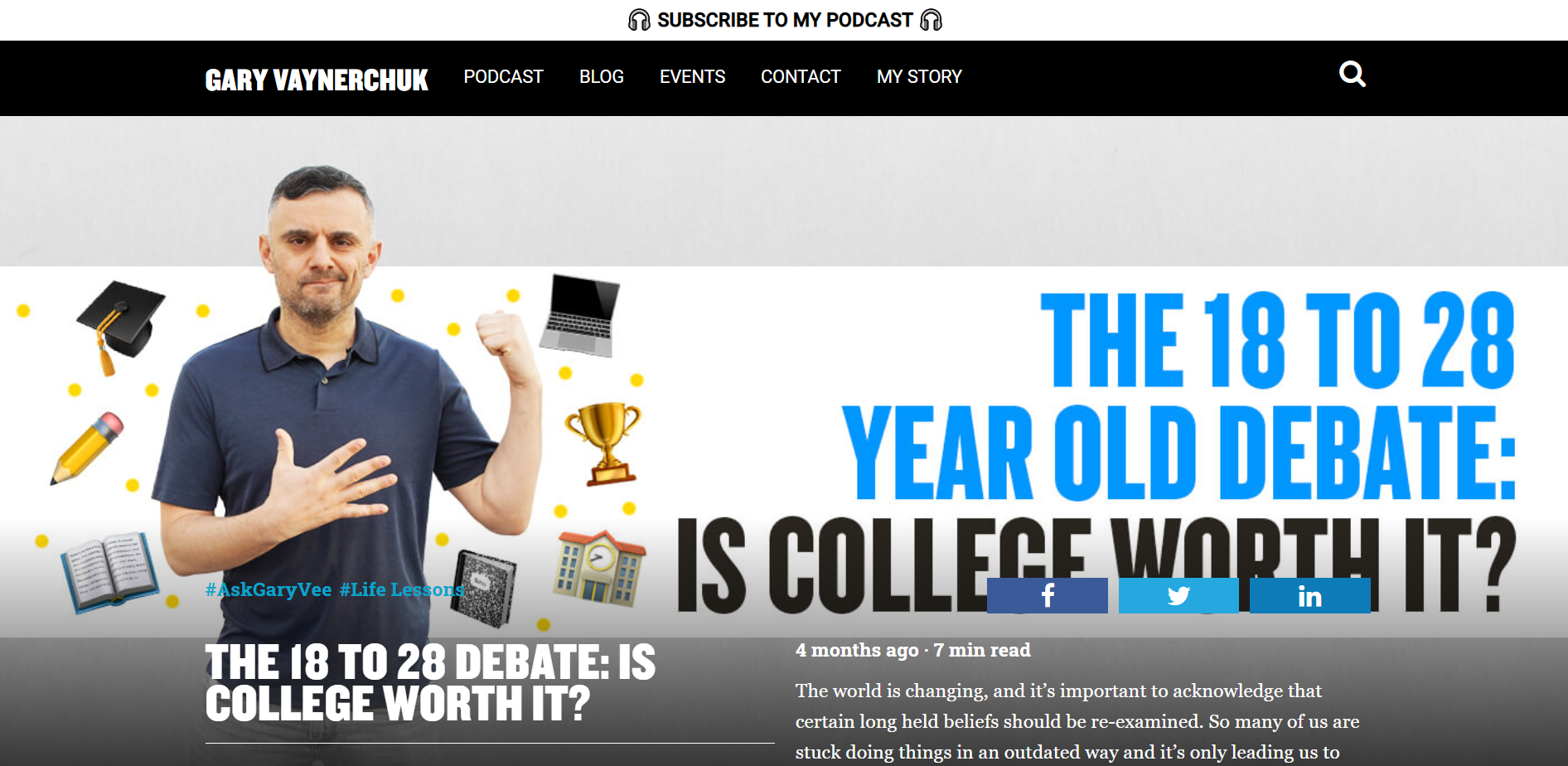 Another brilliant blog is run by a single person, Peg Fitzpatrick, is a social media speaker, mentor, and blogger who has written "The Art of Social Media Power Tips For Users." She frequently posts helpful articles and tutorials on her blog. Many websites, such as Instagram, Pinterest, and Twitter, provide valuable information and advice.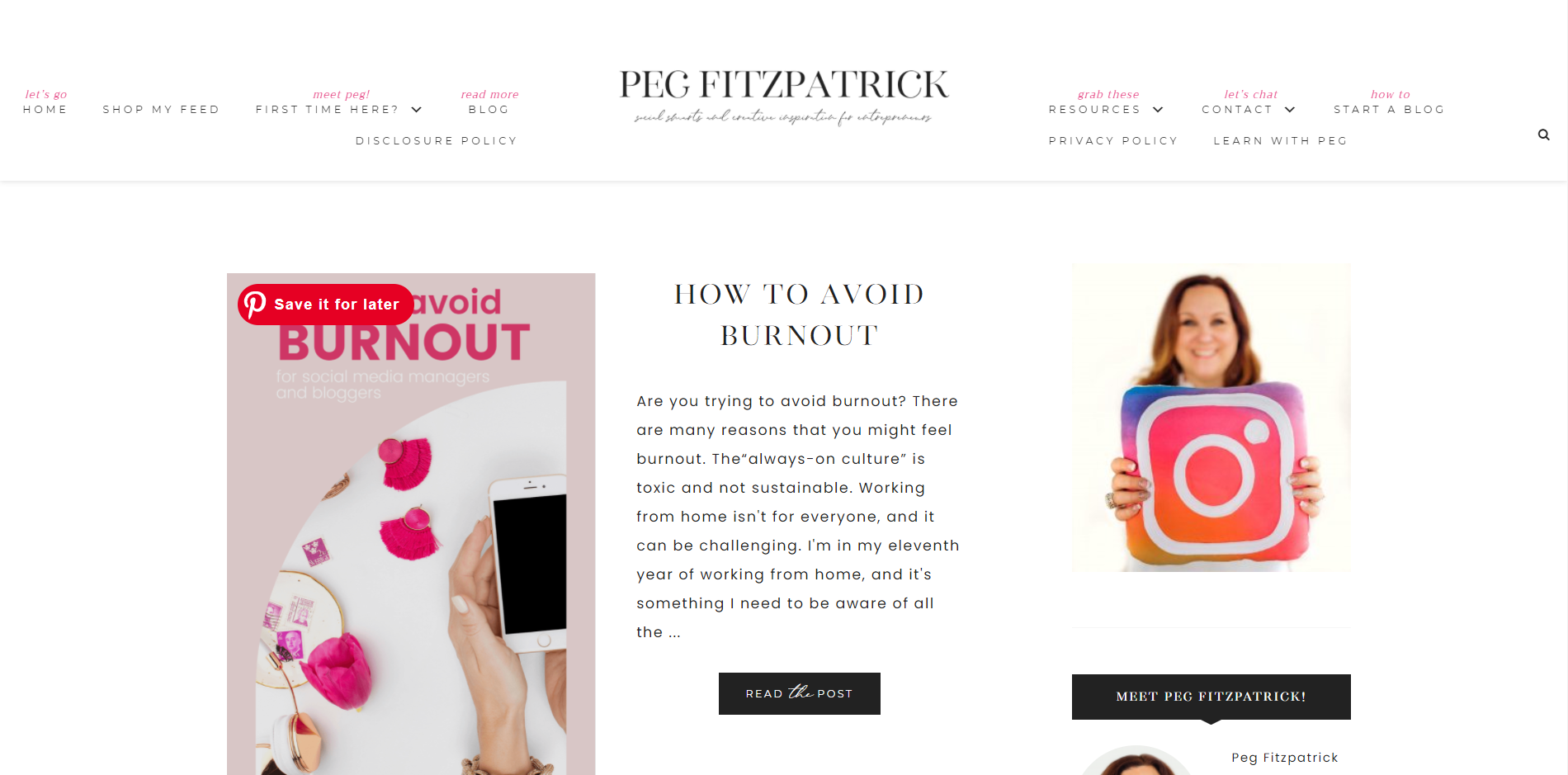 Sprout Social is a famous social media management tool whose insights blog is constantly up to date by a team with the latest social media marketing best practices: from what content to share to how to use chatbots for improved customer experience.
"6 ways social media analysts drive business growth" and "The most important Instagram statistics you need to know for 2023" are the latest best blogs.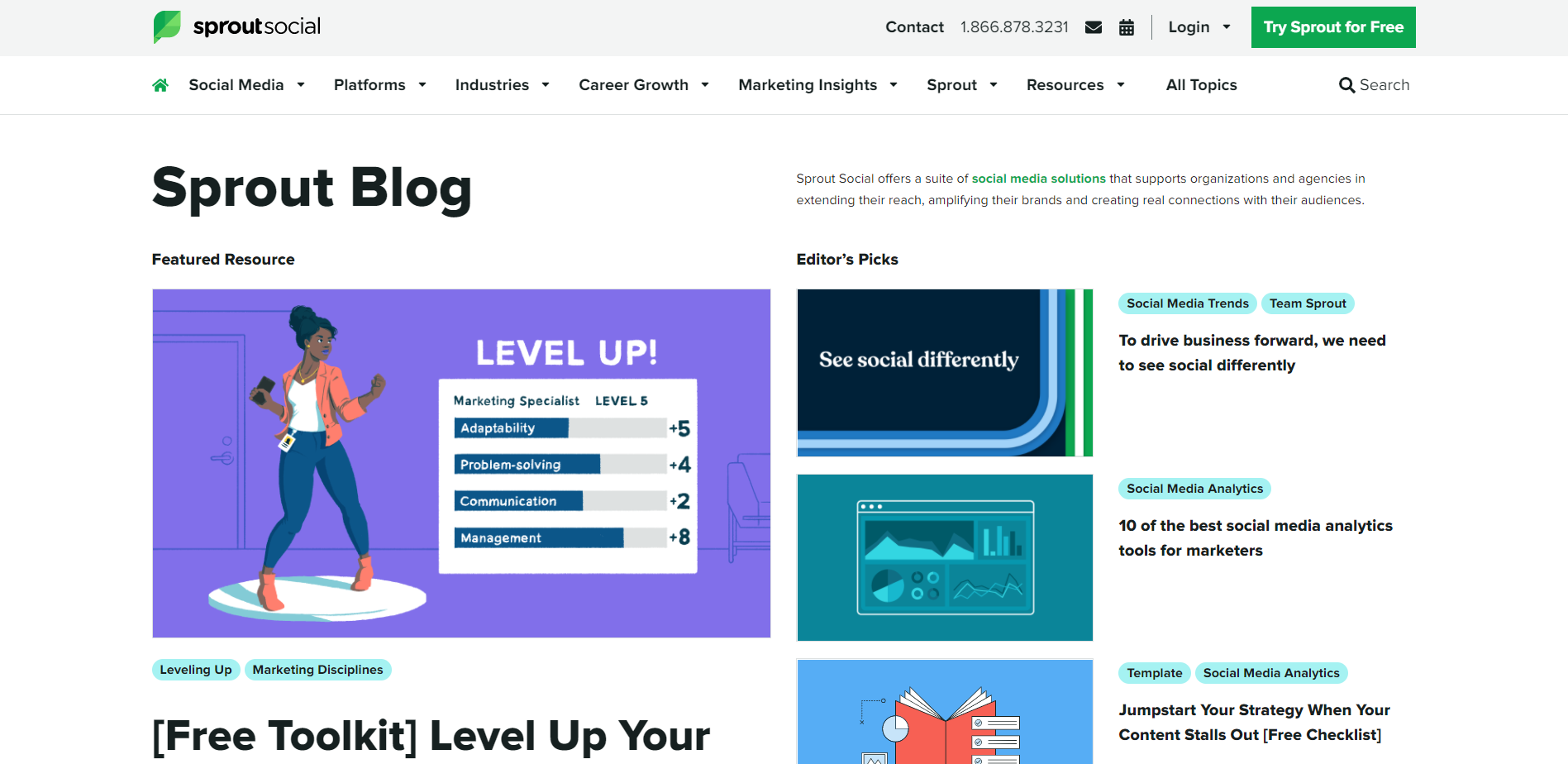 Neil Patel is a marketing specialist, trader, and consultant who has partnered with large corporations such as Amazon, NBC, and General Motors.
Patel's analysis and observations have been published on our blog a few times, but he also has a website where he posts articles. Although many of his pieces are about SEO, he also writes about other digital marketing aspects, such as social media. "10 successful Twitter advertising ideas" is one of the best blogs in blog of Neil Patel.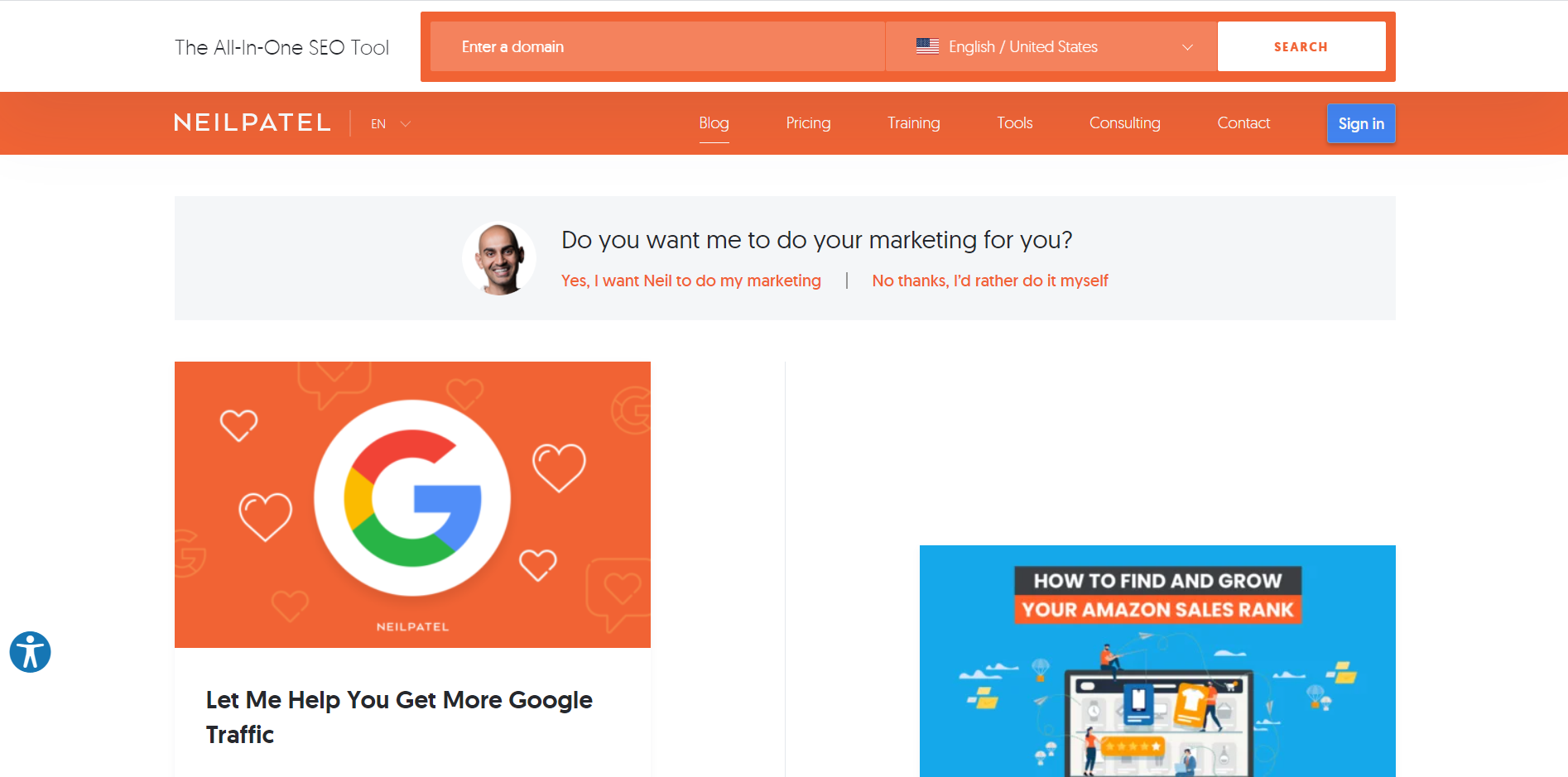 Rebekah Radice is a multi-award-winning social media influencer, and her blog demonstrates her knowledge of the field. Her blog condenses popular social media issues into actionable material that informs advertisers of what they need to do. She also hosts the Brand Authority podcast, which expands on the problems she discusses on her blog.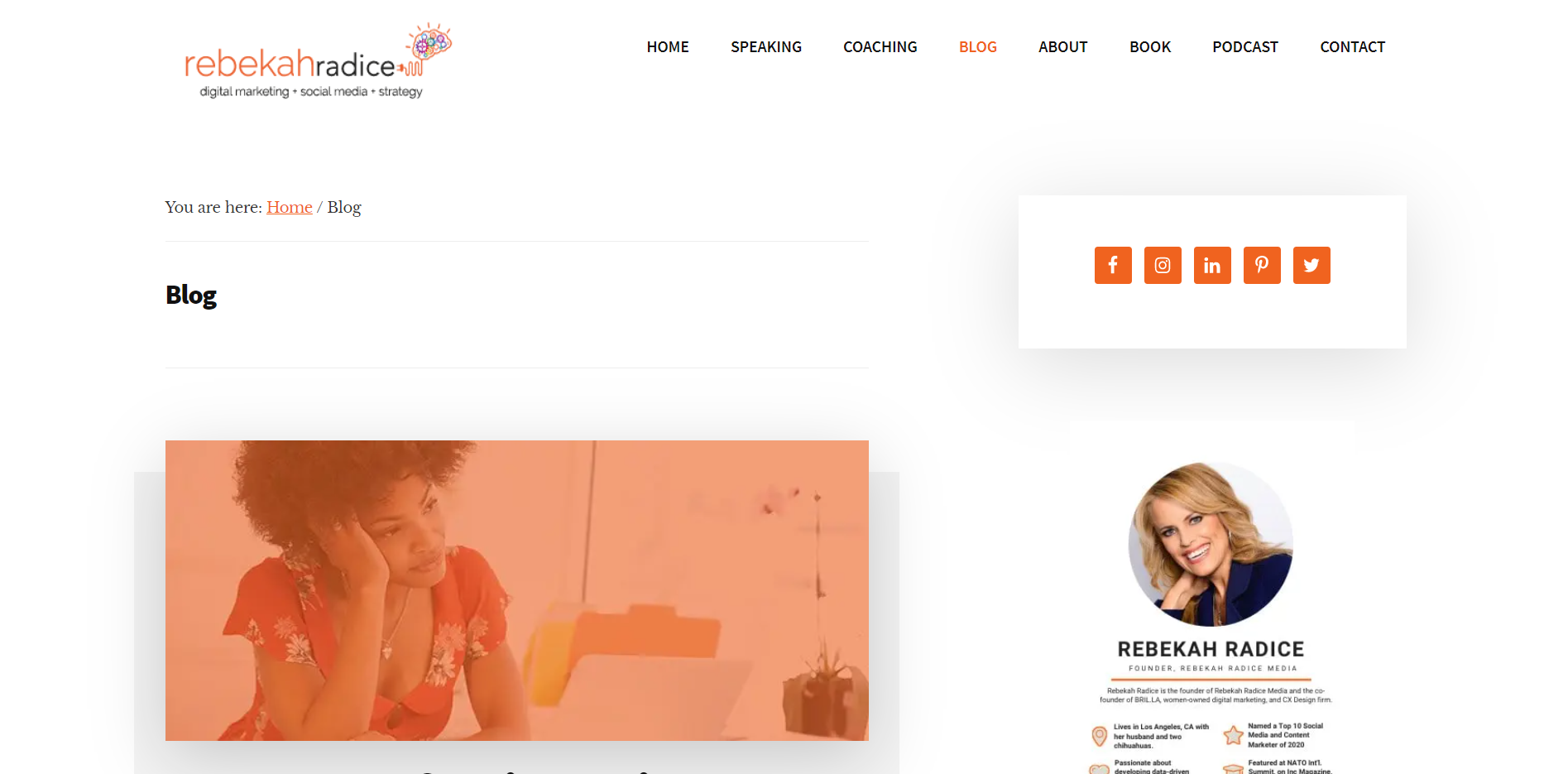 Mari Smith has been dubbed the "Queen of Facebook," and her Facebook-specific blog backs up this claim. Smith draws on the most recent Facebook trends to provide up-to-date tips for today's social media marketers, as well as plenty of video marketing guidance.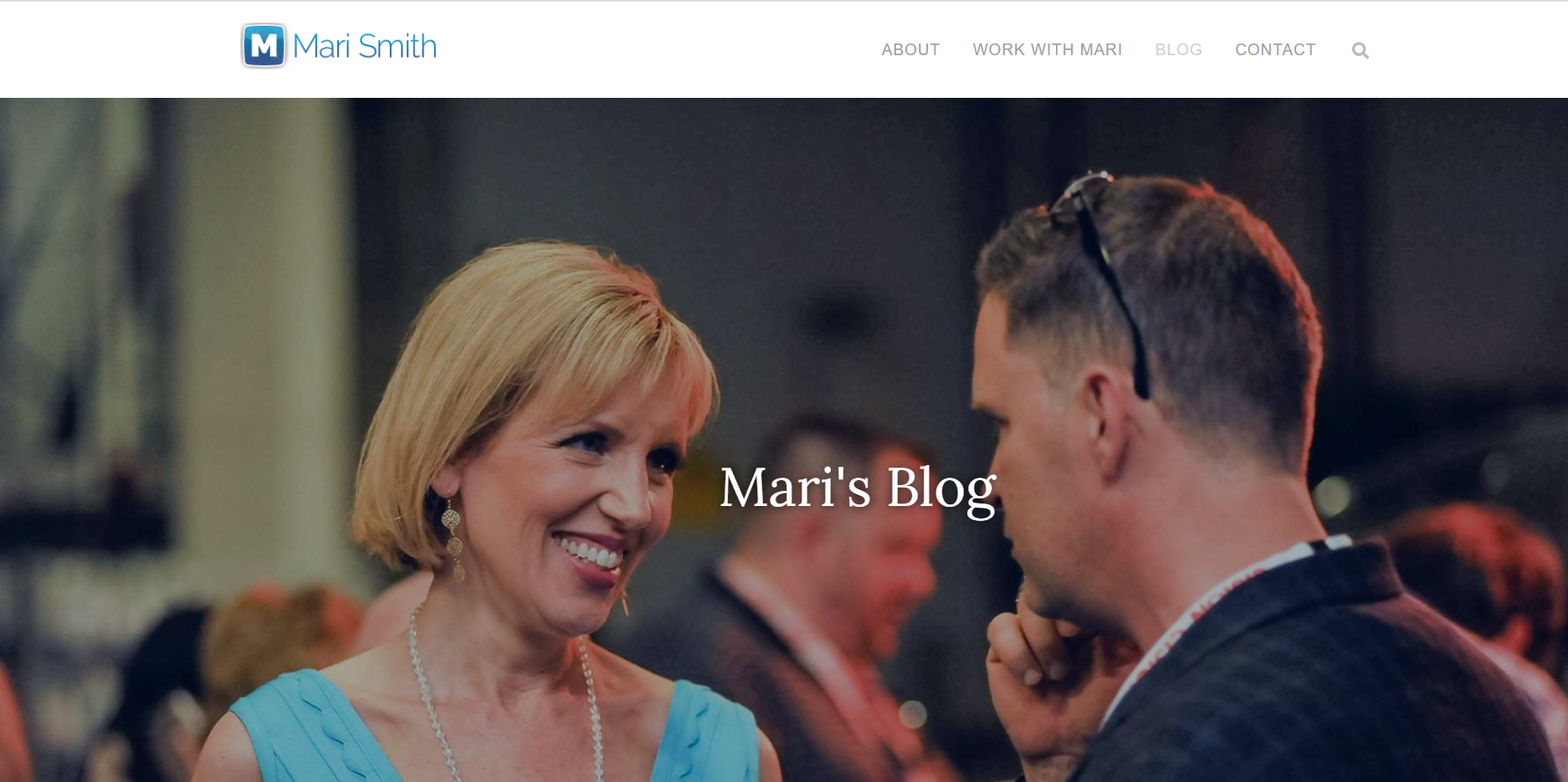 Buffer, like the other blogs on this site, publishes a few social media-related articles each day. Buffer, one of our social media group manager Krystal Wu's personal favorites, also uses animations, original details, and infographics to share visual stories about social media techniques.
"Instagram Stories: How 18 Brands And Influencers Are Using It (And You Can Too!)" is my favorite Buffer blog.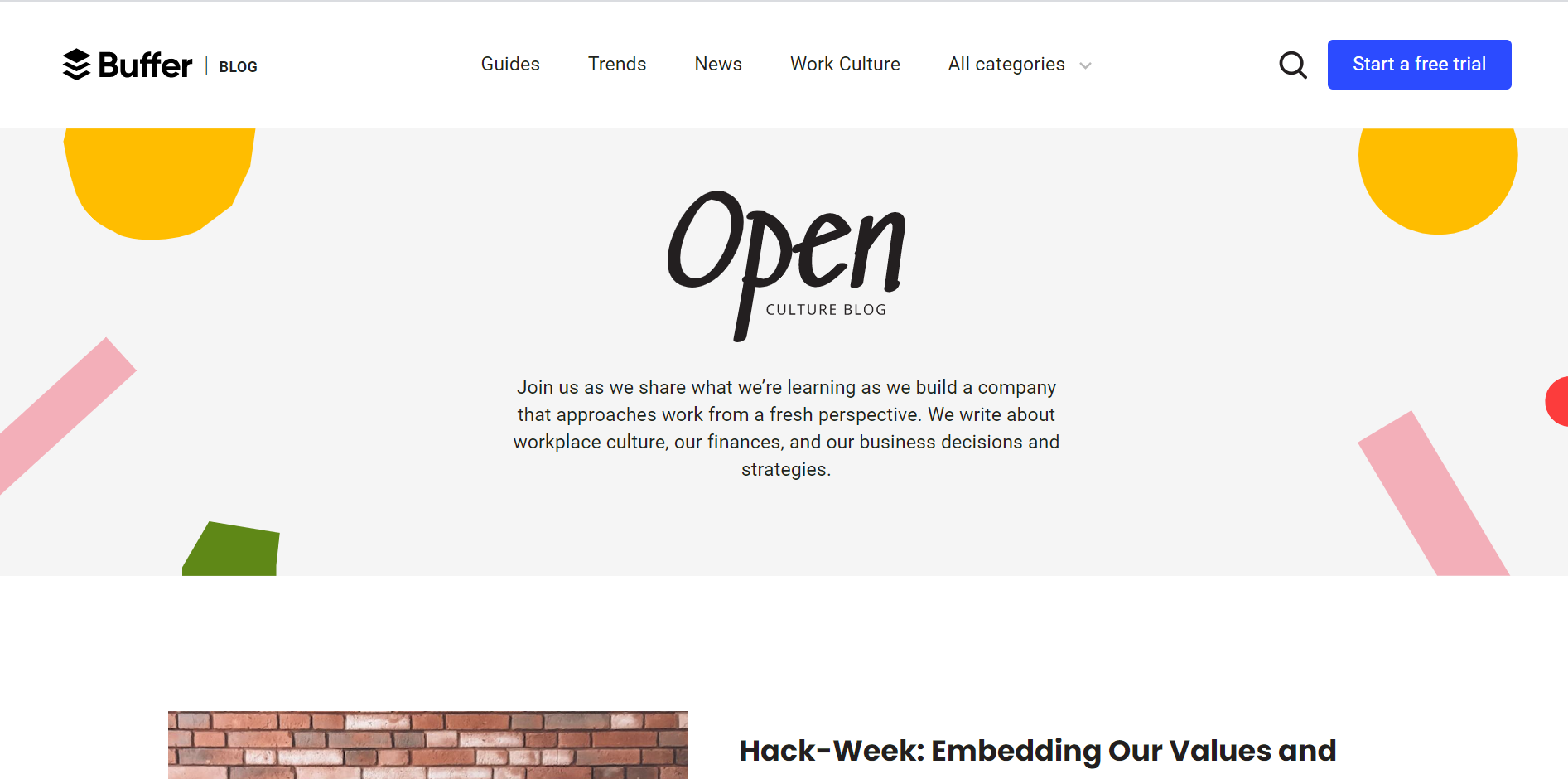 Moz is well-known for its search engine optimization software and recommendations (SEO). The famous Moz Blog often shares social media tips from an SEO viewpoint.
"How to Use Instagram Like a Beauty Brand" and "The Battle for Traffic: Organic SEO vs. Social Media Marketing" are the best blogs.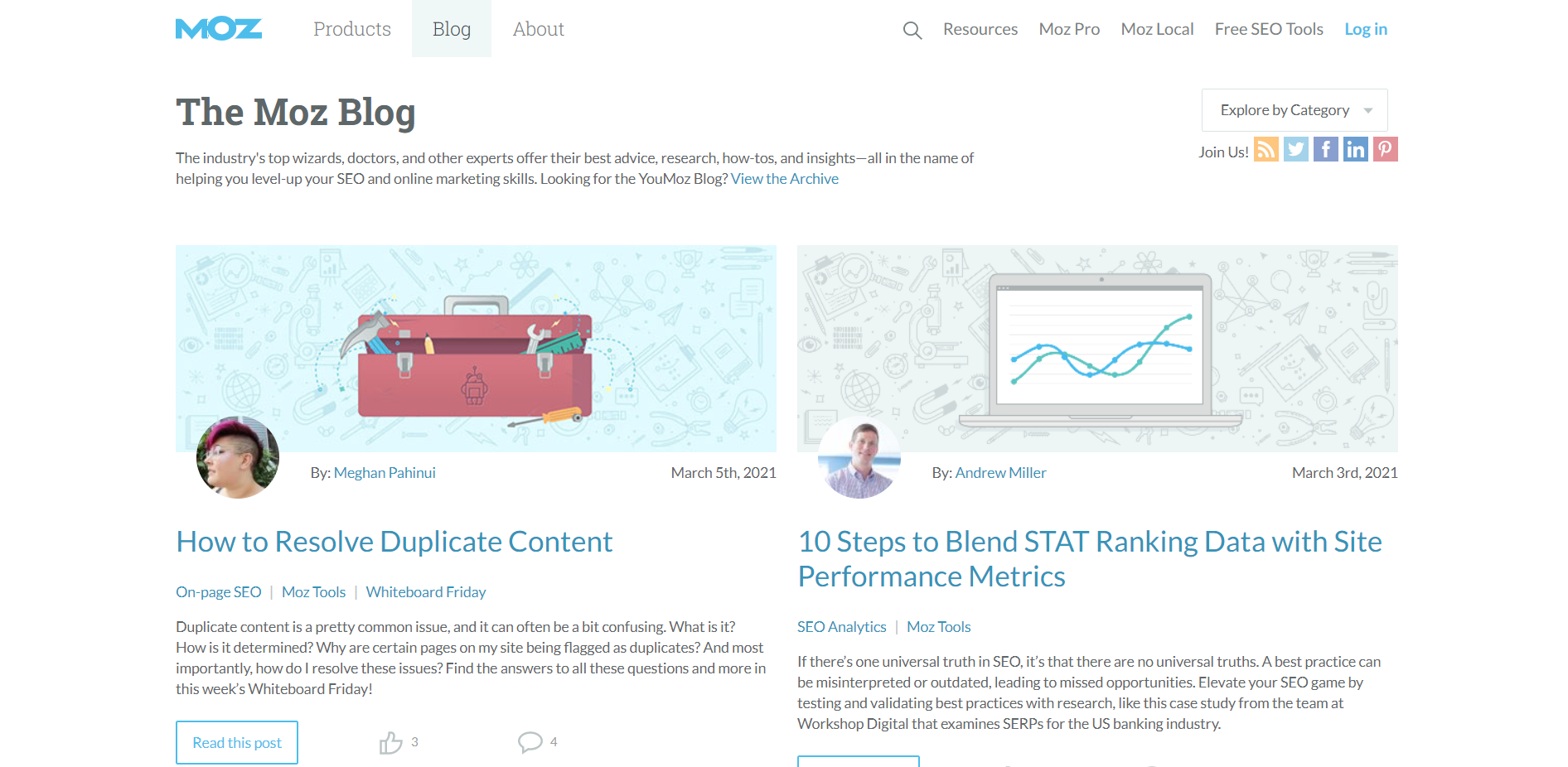 DreamGrow is a content development company that focuses on social media. The blog is aimed at both content owners and marketing strategists, and it teaches people how to use social media to improve their careers and personal lives.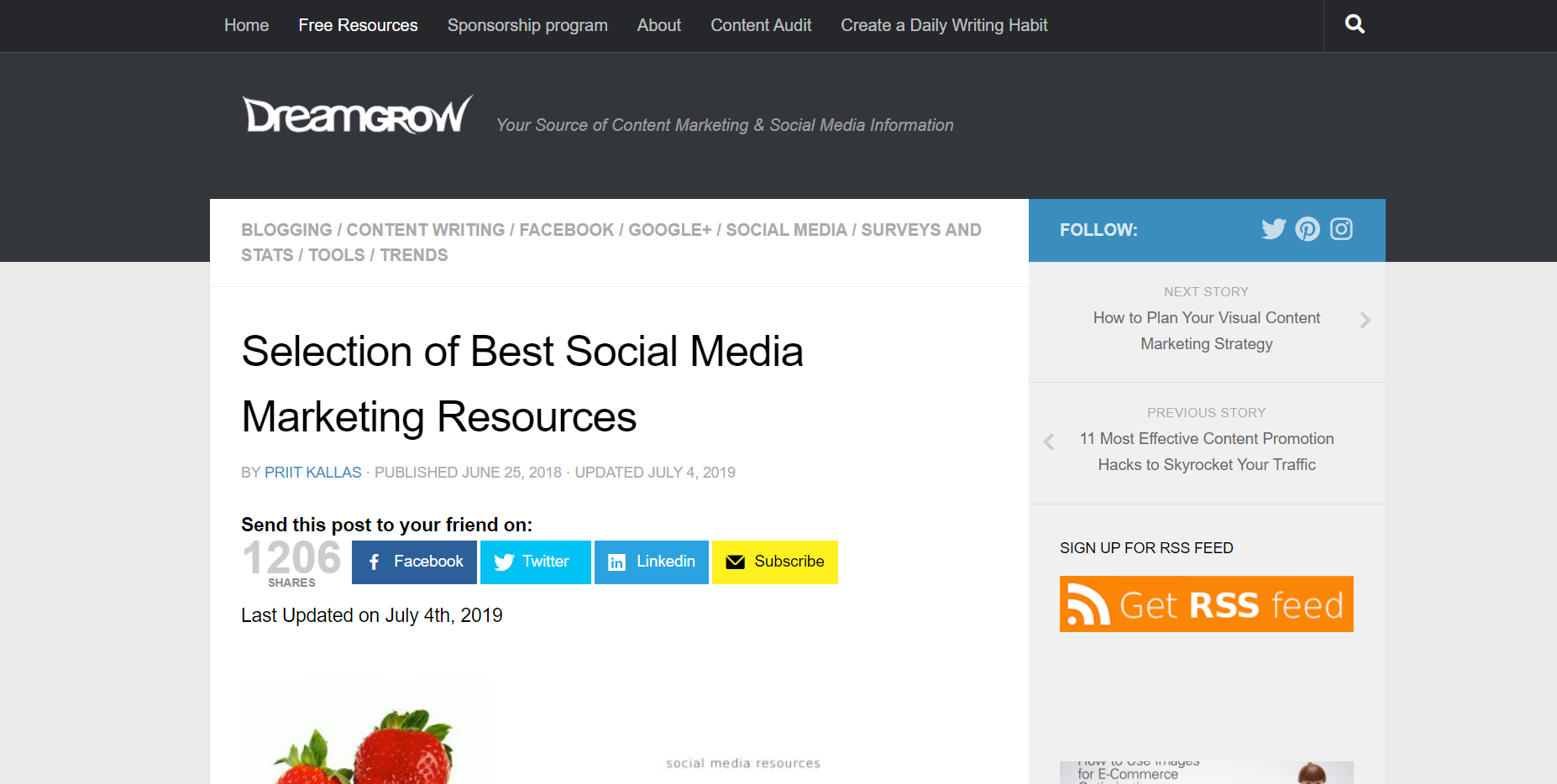 Duct Tape Marketing is a must-read for small business owners looking for strategic and tactical tips on using internet marketing and social media to expand their company.
"6 Easy Ways to Optimize Your Facebook Business Page in 2023" and "5 Free Social Media Management Tools to Make Your Life Easier" are my favorite blogs.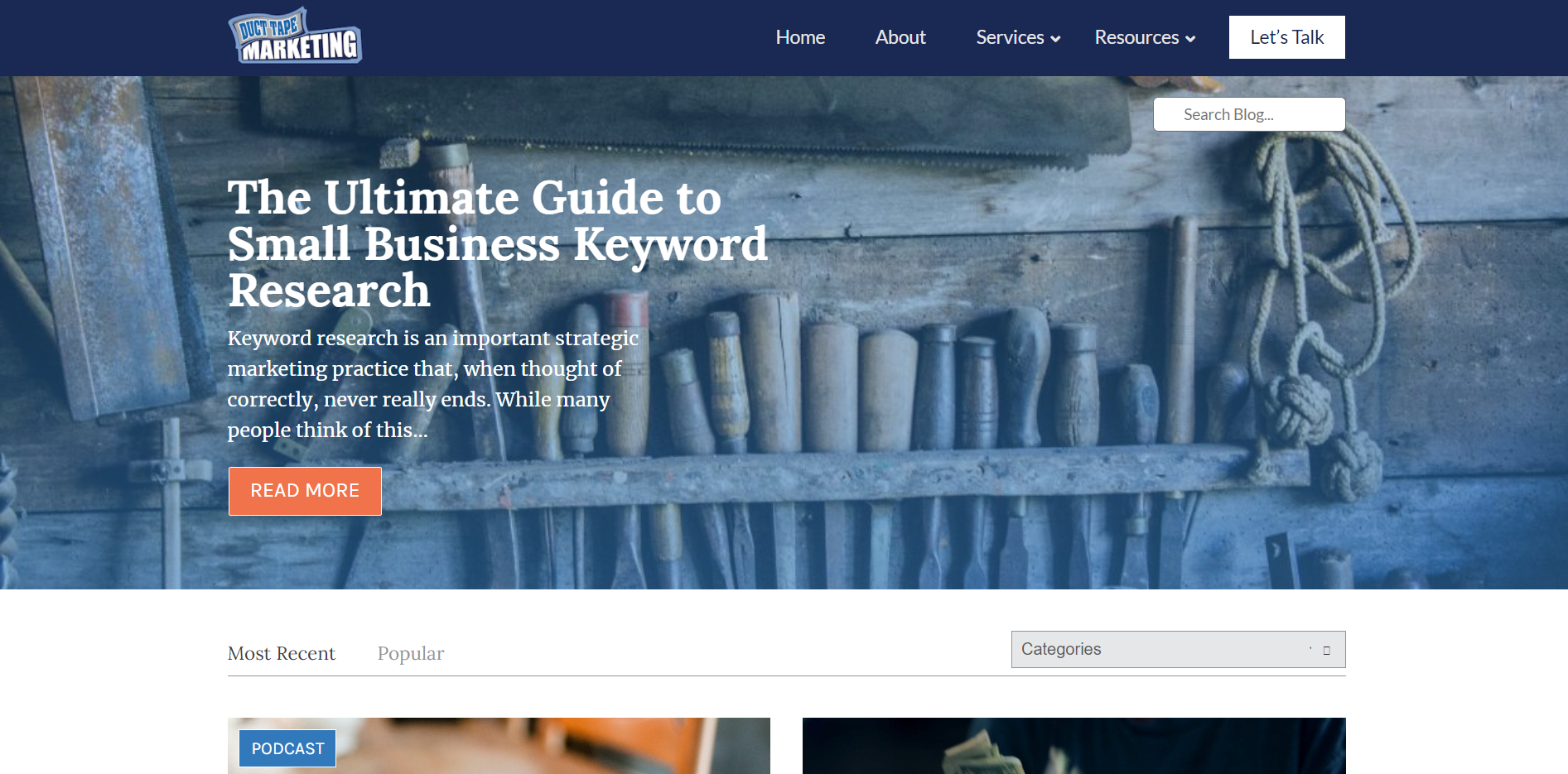 David Meerman Scott, an author, and speaker, offers great theories and real-life explanations of social media's effect on marketing, as well as easy-to-understand material for non-marketing executives.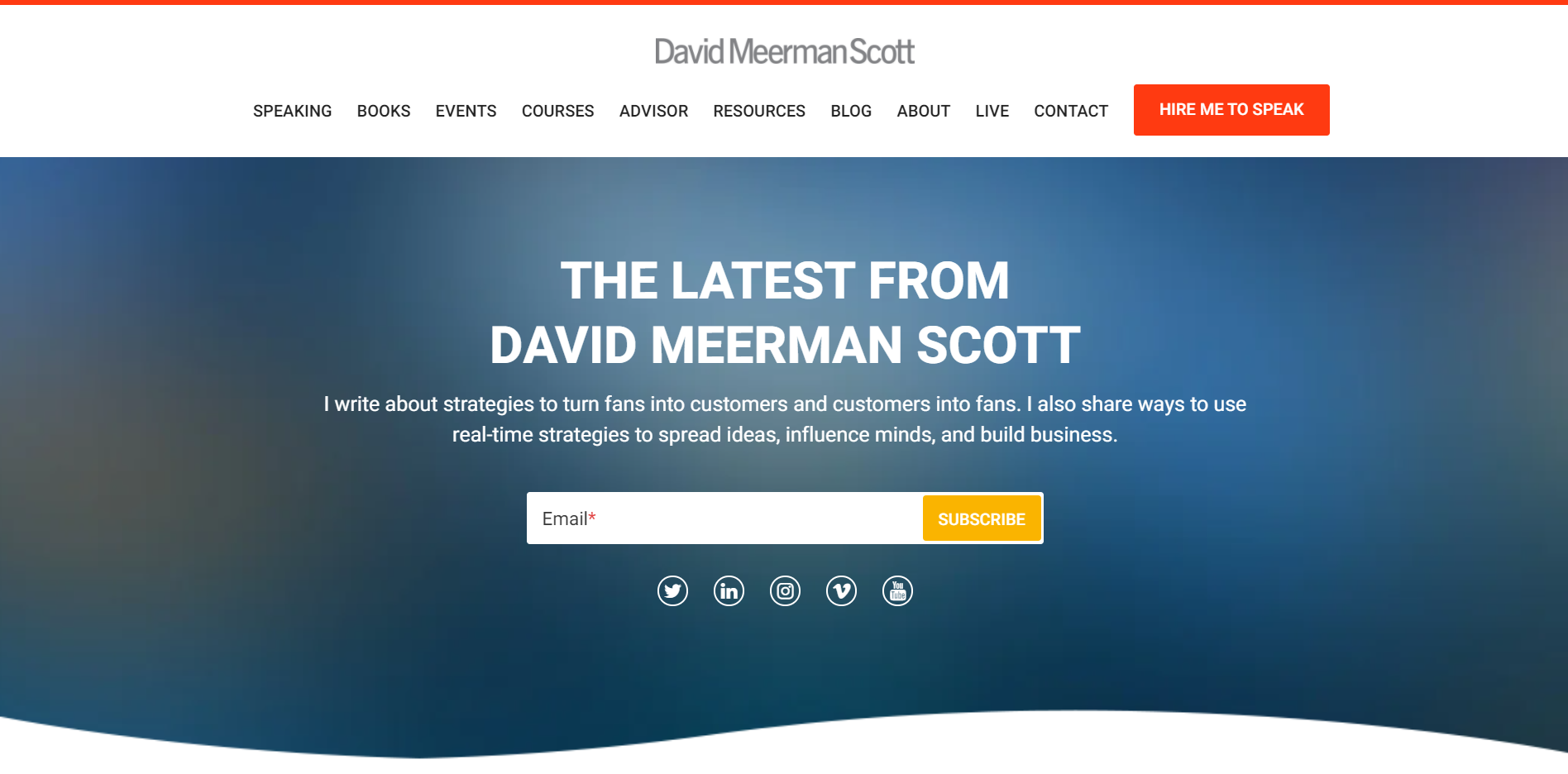 Final Thoughts
The number of social media marketing blogs available is infinite, and it can be daunting for you. You don't have to read each blog on this list daily. You need to skim the ones that place the most emphasis on your squad and tactics.
When you find a favorite blog you like, add it to your email list to receive regular updates in your inbox, which will remove the need for endless searching.