The Best SEO Tools You'll Need in 2023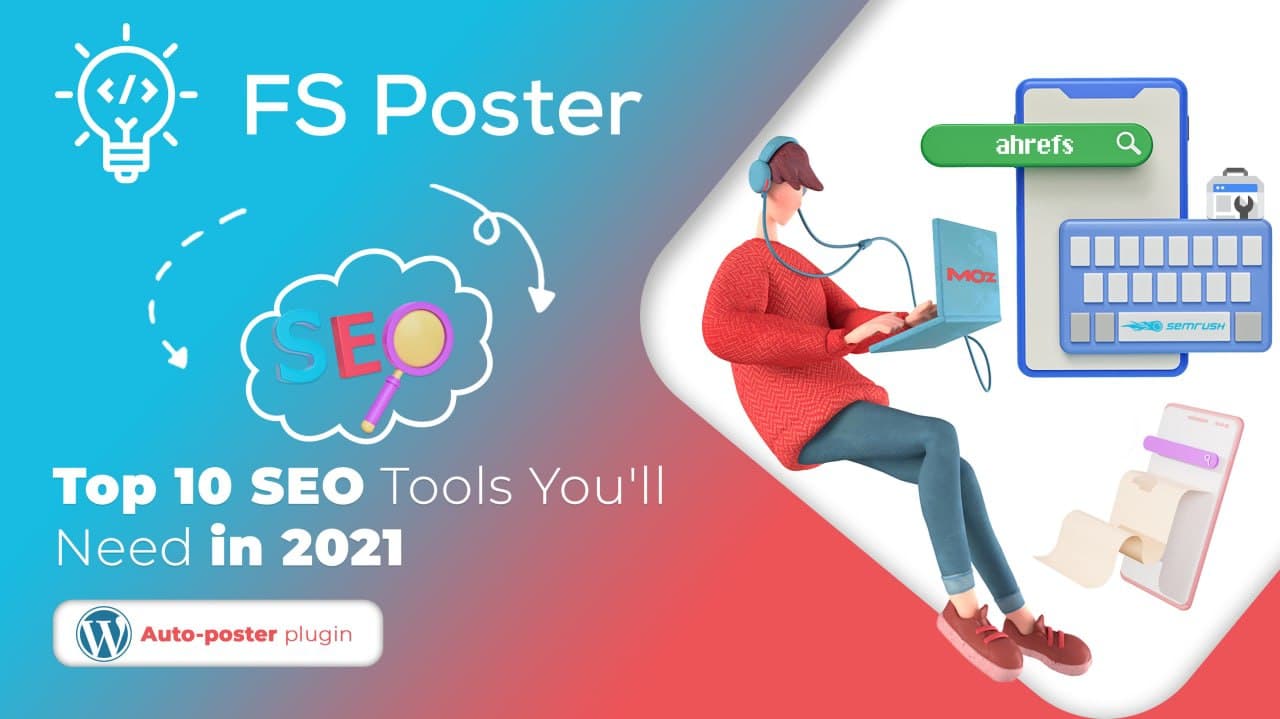 Social Networks
Feb 22, 2021
Updated at: Dec 26, 2022
SEO or Search Engine Optimization, the practice of organic search engine results, increases the amount and frequency of traffic to your website. This blog has listed the top 10 SEO tools you'll need in 2023.
To understand SEO's true sense, let's break down the concept and look at the components:
The amount of traffic You might attract all the visitors in the world. But if people come to your site because Google tells them that you're a resource for Apple computers while you're a farmer selling apples, that's not quality traffic. Instead, you want to draw visitors who are genuinely interested in the goods you sell.
When you get the right people from those search engine results pages (SERPs) clicking in, more traffic is more straightforward.
A large number of specific SERPs are made up of advertisements. Any traffic that you don't have to pay for is organic traffic.
How SEO operates?
You may think of a search engine as a website that you visit to type a question in a box and Google, Yahoo! With a long list of links to web pages that could potentially answer your question, Bing or whatever search engine you're using magically responds. That's right. But have you ever thought about what the magical lists of links are behind?
Here's how it works: Google has a crawler that goes out and gathers data about the content they can find on the Internet. All those 1st and zeros are brought back to the crawlers' search engine to build an index.
While Google does not make its algorithm's inner workings public, based on filed Google patents and claims, we know that websites and web pages are ranked based on:
You don't want to see websites for truck tires if you check for "chocolate chip cookie recipes." That's why Google searches for sites that are closely connected to your keyword, first and foremost. However, Google does not merely list "the most relevant pages at the top." That is because, with any search word, there are thousands (or even millions) of relevant sites.
Authority is just like it sounds: it's how Google determines whether the content is precise and reliable. Generally speaking, the more links a page has, the higher it ranks.
Content can be relevant and empowering. But Google won't want to position that content at the top of the search results if it's not helpful. Google has openly declared a difference between "higher quality content" and "valuable" content. That's why Google launched its previous "Helpful Content Update" began on August 25, 2022. Google claims this: The helpful content update aims to better reward content where visitors feel they've had a satisfying experience, while content that doesn't meet a visitor's expectations won't perform as well.
It can be tough to master SEO optimization, particularly if you're starting. Luckily, it's easy to find the best SEO software. We've gathered all of them on this list.
Why Use Software for SEO?
You are spared from tedious keyword testing and data processing through SEO tools. You can see what works with these methods and which aspects of the plan might benefit from any tweaking. The best SEO resources often give reports on how you match up to rivals and where the most significant prospects lie. What's more, they allow you to quantify countries, regions, or languages for search results.
It's getting better. SEO software will help you measure the efficiency of each site on the fly if you're handling more than one website. Several entrepreneurs throw many data into spreadsheets and review it manually with numerous blogs.
Top 10 SEO Tools
Ahrefs
One of the top 10 SEO tools is Ahrefs. When it comes to being the greatest website crawler, it's only second to Google. As it's the best SEO review tool around, SEO experts can't get enough of Ahrefs' Site Audit functionality. The app illustrates which portions of your website require updates to perform higher in search engines. You will typically use Ahrefs from a competitor research viewpoint to evaluate your competitor's backlinks for using them as a starting point for your brand. This SEO tool can also be used to find the most related material in your niche, review and fix broken links on your website, and provide a rundown of your best-performing sites.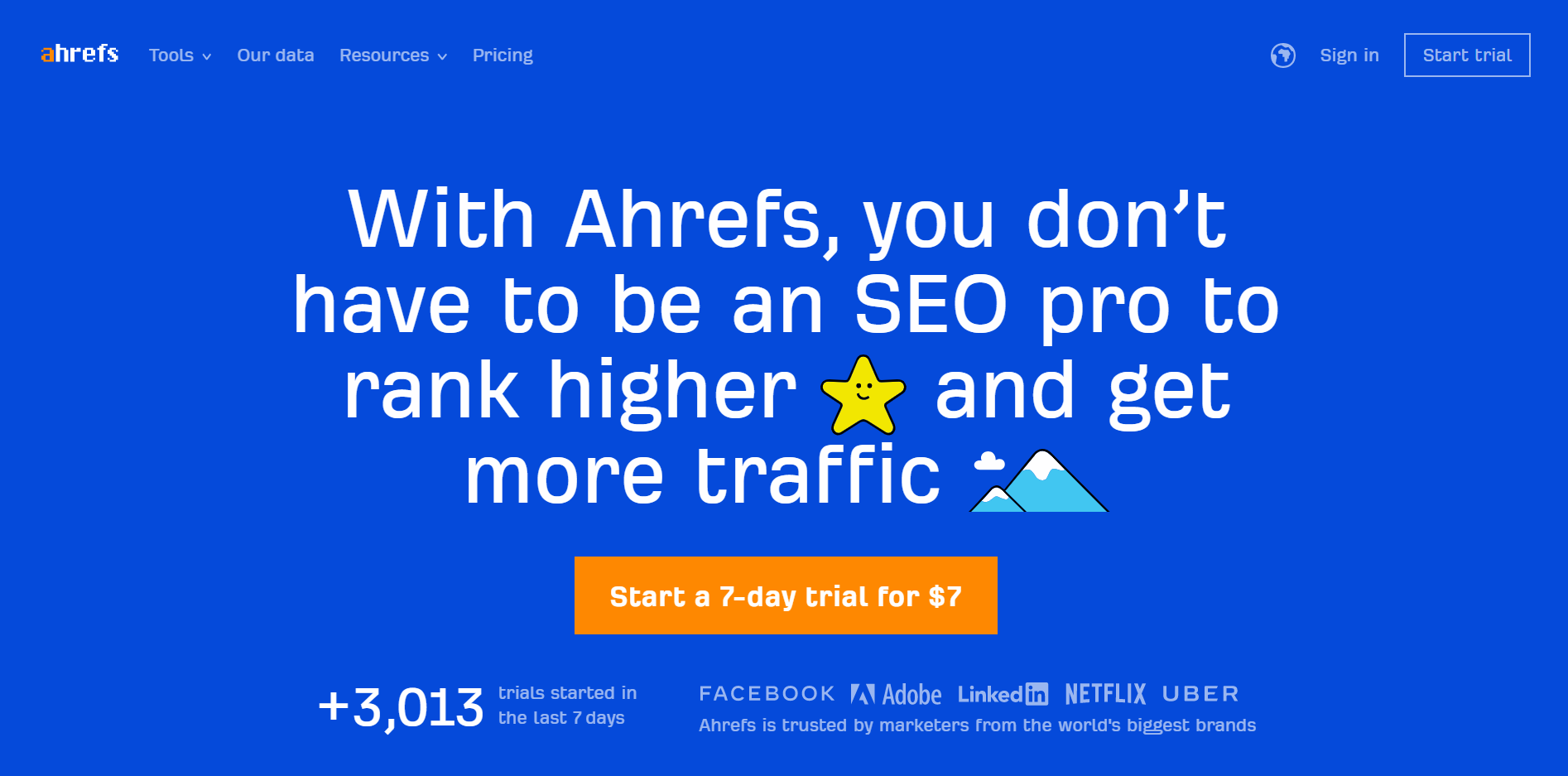 Google Search Console
Google Search Console, available free to anyone with a website, helps you track and report on your website's existence in Google SERP. You need to check your website by inserting a code into your website or going through Google Analytics and applying your indexing sitemap. You can monitor what gets indexed and how your website is portrayed with this account, but you don't need a Search Console account to feature in Google's search results. As an SEO checker tool, Search Console can help you understand how your website is viewed by Google and its users and encourage you to customize Google search results for improved efficiency.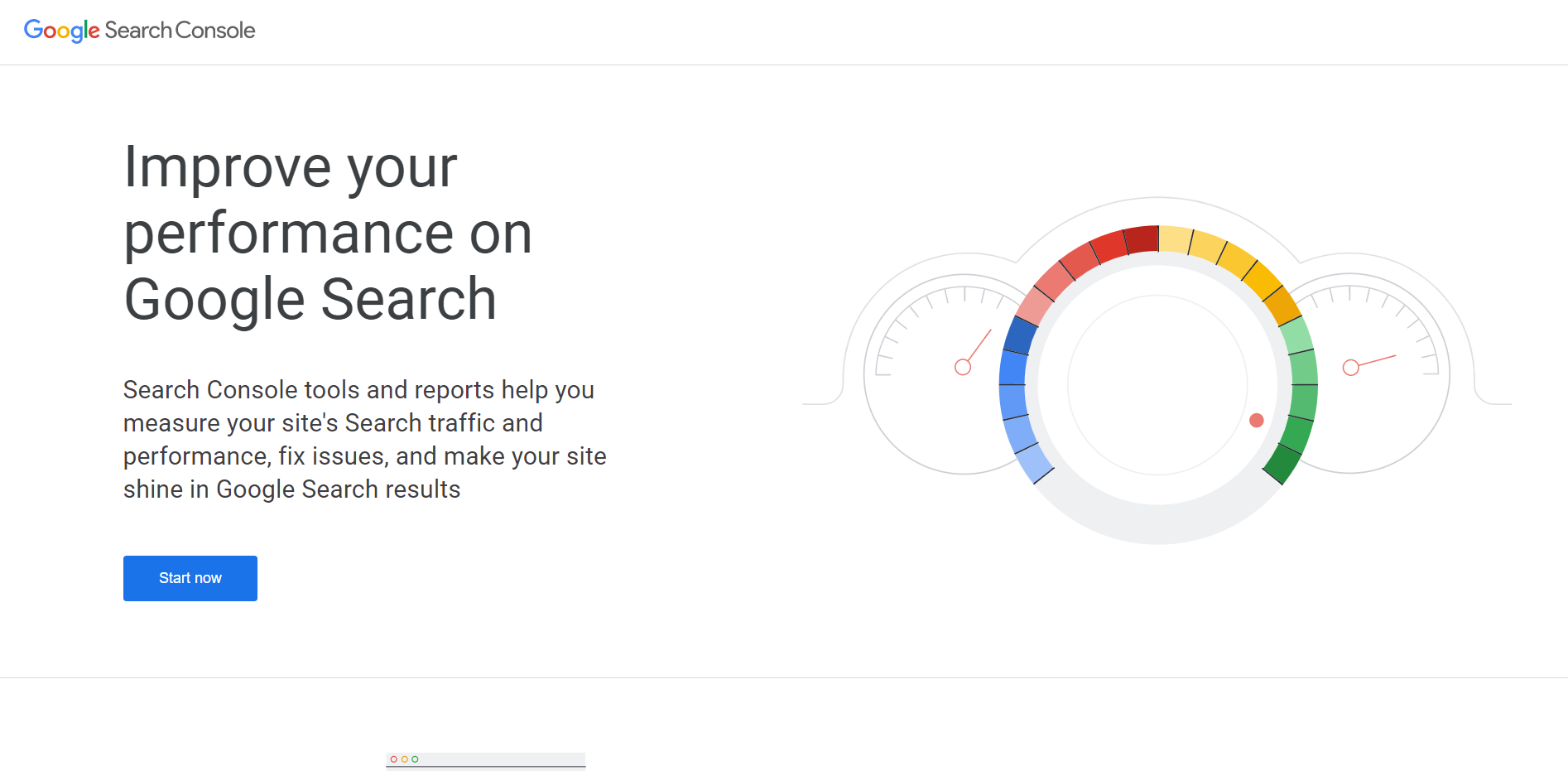 Ubersuggest
Ubersuggest, created by Neil Patel, is a free keyword search tool. It lets you find keywords and the search intent behind them by showing the top-ranked SERPs from short to long-tail keywords. With hundreds of recommendations from this excellent and free keyword tool, you can pick the appropriate keywords to use on your website. Ubersuggest's metrics include keyword length, competitiveness, CPC, and seasonal patterns in its studies. Excellent for organic SEO and paying PPC, this method will help you decide whether and how competitive a term is worth targeting.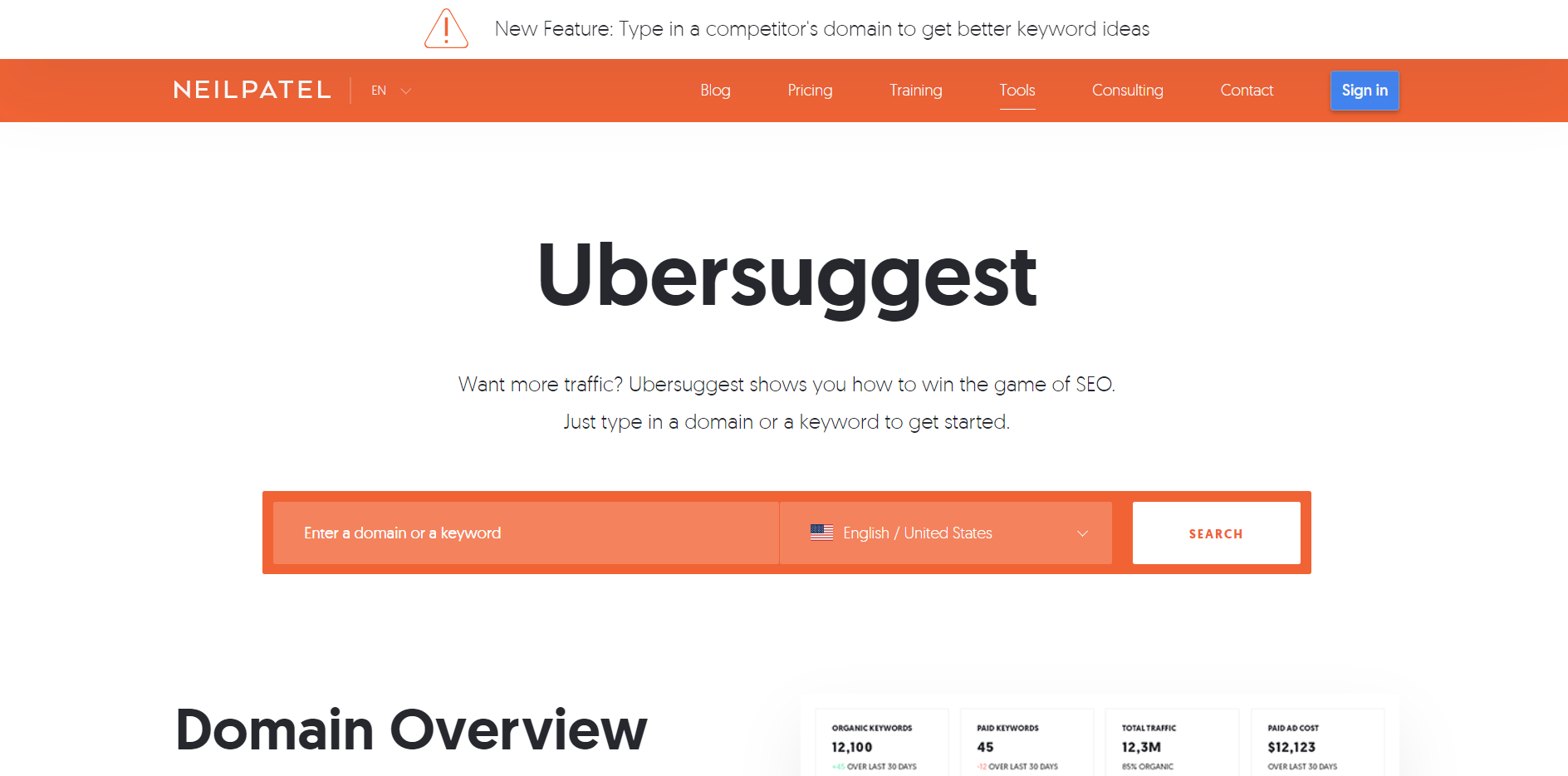 SEMRush
In the SEO culture, tools like SEMRush seem to be favorites. Experts appreciate that they help you quickly review your rankings and recognize improvements and new ranking possibilities. Domain and Domain comparison is one of this SEO app's most common features, allowing you to quickly equate your website with your competitors. You can compare keywords and domains if you're looking for analytics results to understand your website's search results and traffic. The On-Page SEO Checker tool SEMRush enables you to track your rankings quickly and find any tips on boosting your website's efficiency.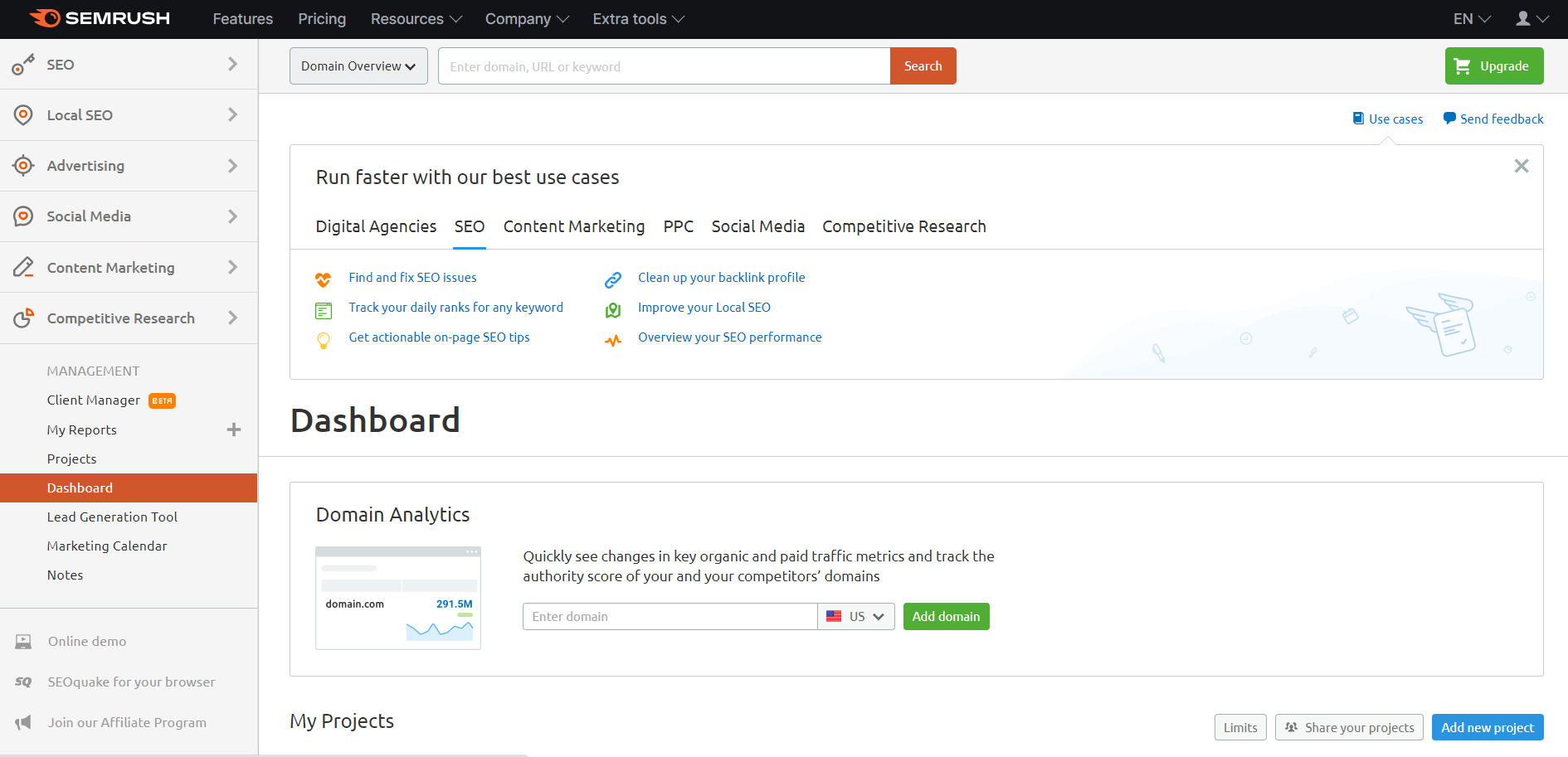 Moz Pro
Moz Pro SEO applications keep popping up as one of the best SEO resources practitioners currently use. Some specialists raved about how, amid Google's daily algorithm updates, Moz was still up to date. Others appreciated the chat portal of Moz, which often helps them to get an informative answer to any question asked. Moz is a full-service powerhouse, whether you're looking for keyword recommendations or a web crawl. You will gain valuable insights into your website's success and how it can be enhanced. They also have a free MozBar toolbar that you can download when searching every page to see the website's metrics.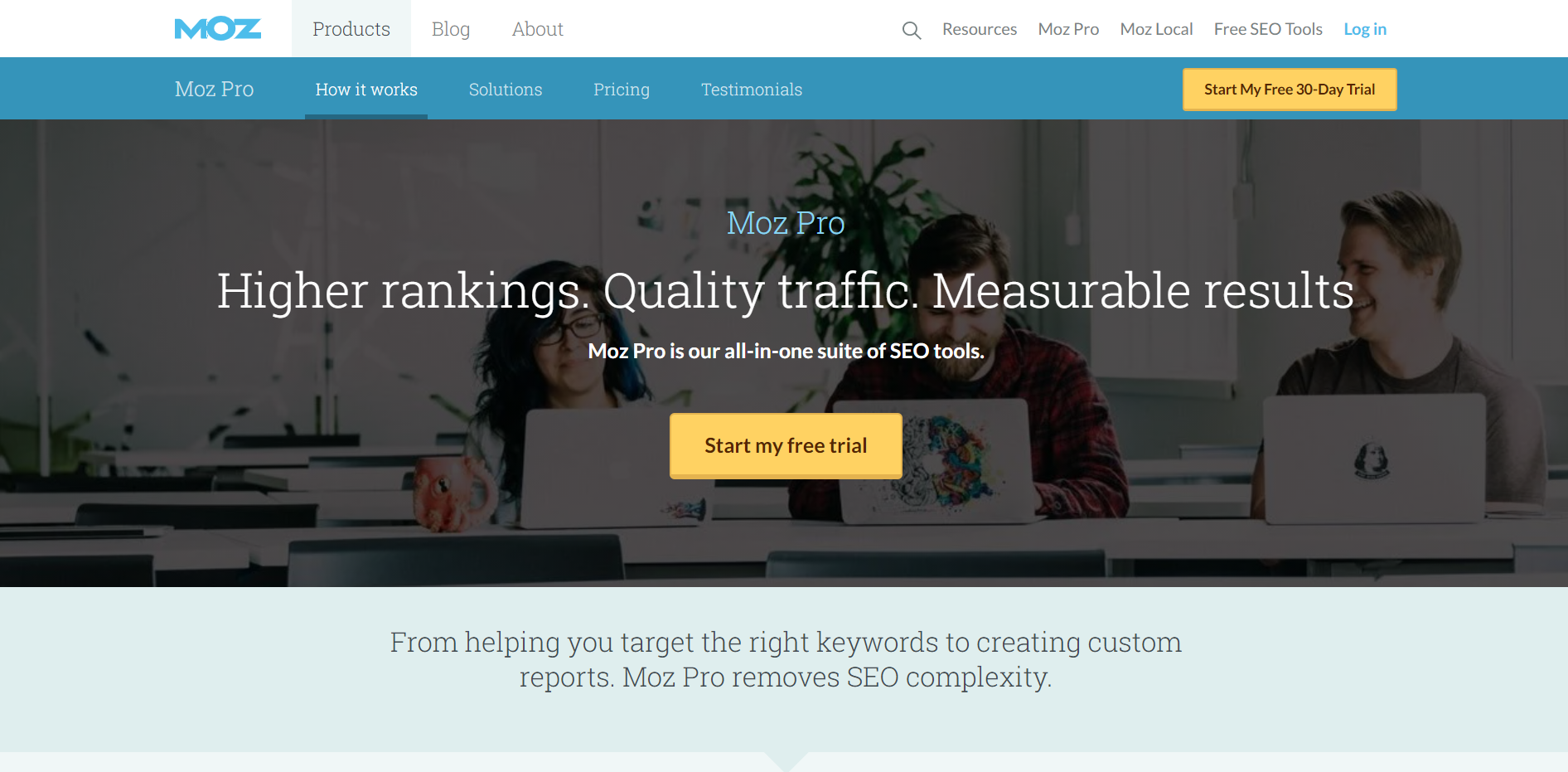 KWFinder
An SEO keyword tool such as KWFinder allows you to identify long-tail keywords with lower competition levels. Professionals use this SEO platform to identify the right keywords and run backlinks and SERP research reports (Search Engine Results Page). Their Rating Tracker tool lets you quickly assess your rating based on one main parameter when monitoring your progress. Plus, if that's not enough, to make you rate your website any better, you can get many fresh keyword ideas.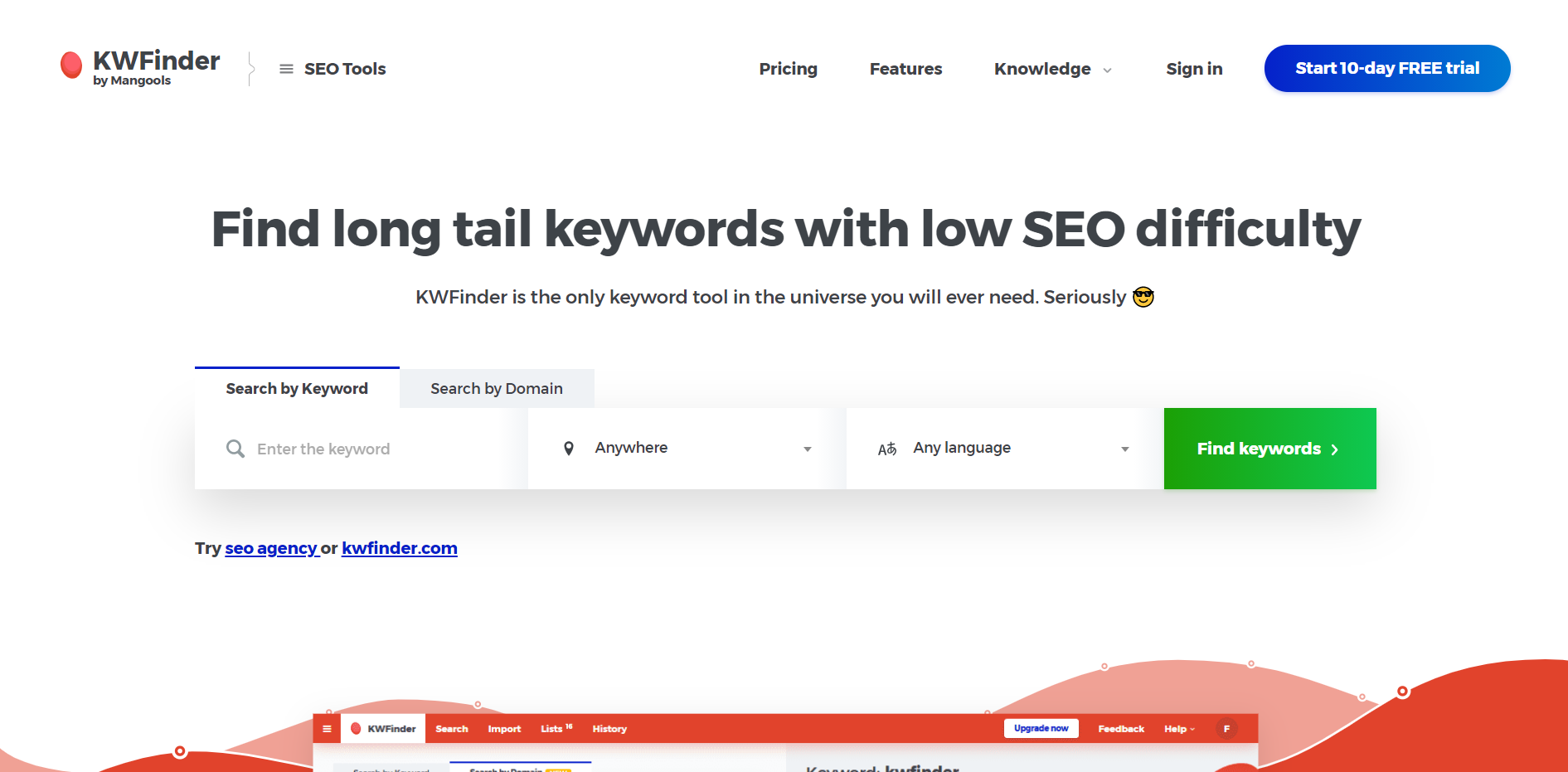 SpyFu
Although SpyFu has an incredible premium edition, all of our experts were pleased by its free features. If you're starting, you can quickly expand into the paid parts once you start succeeding. The number of times a keyword is checked per month can easily be interpreted when quickly calculating the rating complexity for that keyword. To decide which keywords they use, you may even analyze your rivals. You can also quickly see how many organic keywords competitors' have, how many monthly visits they earn, who their paying and organic opponents are, the promotions they run for Google Advertising, and more. You can search your competitors or your page.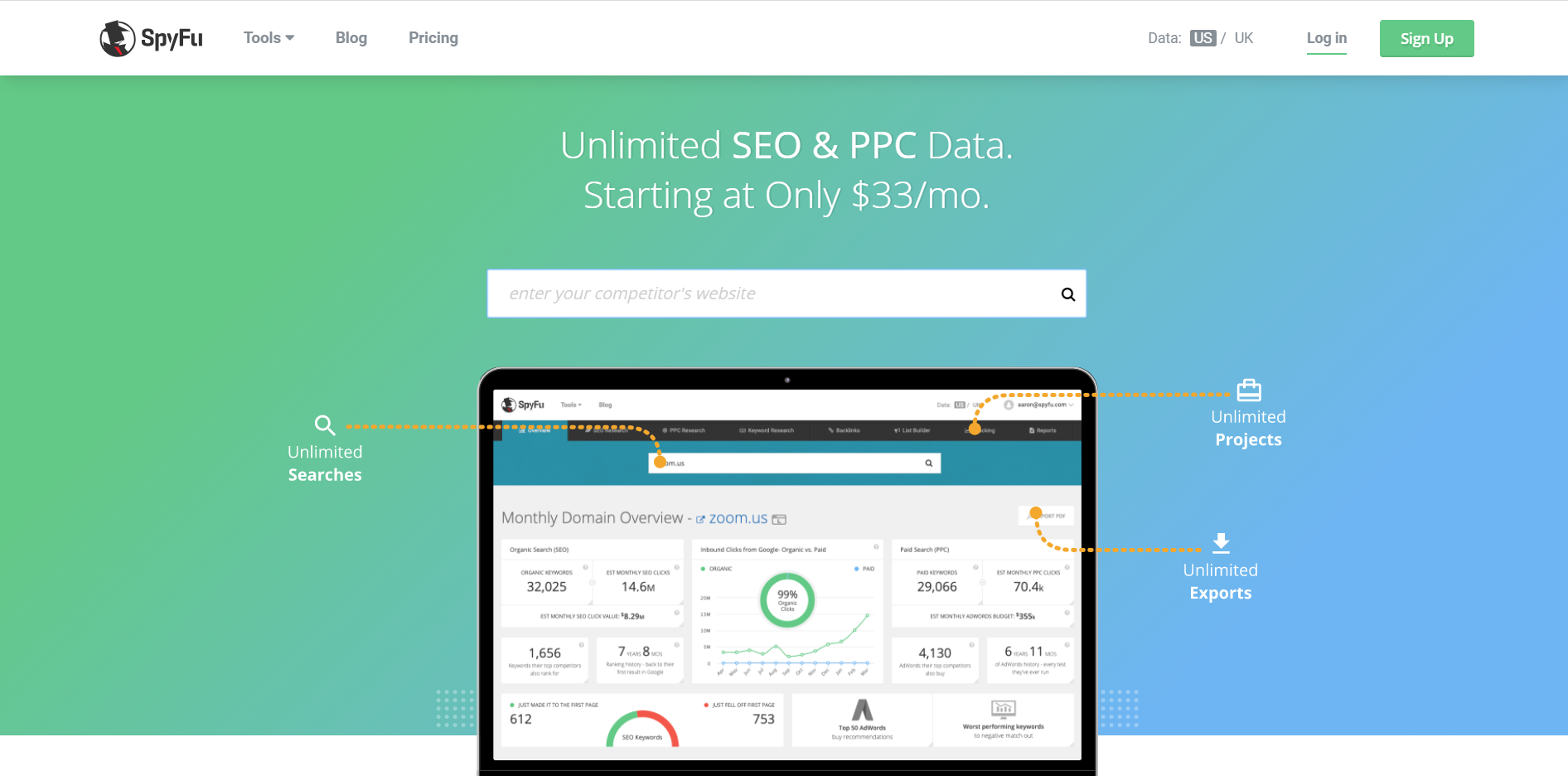 Keywords Everywhere
Another fantastic and free SEO Chrome extension is Keywords Everywhere. It aggregates data from various SEO tools such as Google Analytics, Search Console, and Google Patterns to help you to know the right keywords on which to rate. The method of selecting the right keywords for your website is streamlined through free SEO tools like these. And you can use only this tool to save you a massive amount of time, rather than clicking through many websites every day.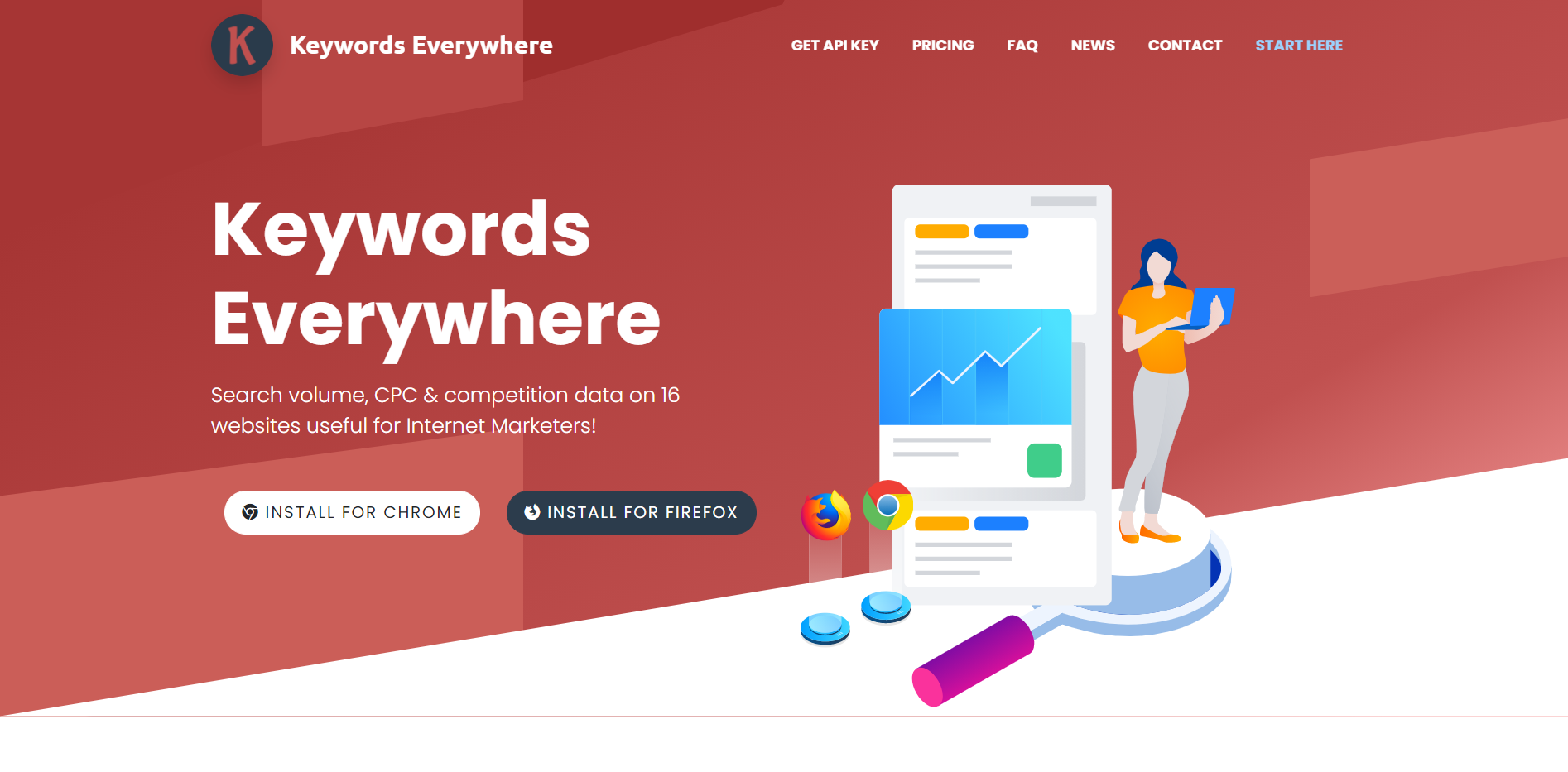 Screaming Frog
Professionals regard Screaming Frog to be one of the best SEO resources online. Making this tool evaluates the website super quickly for doing site audits; they enjoy how much time they save. We talked to every person, and the pace at which you get insights from Screaming Frog was faster than other online SEO resources. This tool also tells you about redundant content, fixing mistakes, poor redirections, and connection-building enhancement areas. Top SEO experts deemed their SEO Spider tool to be the best feature.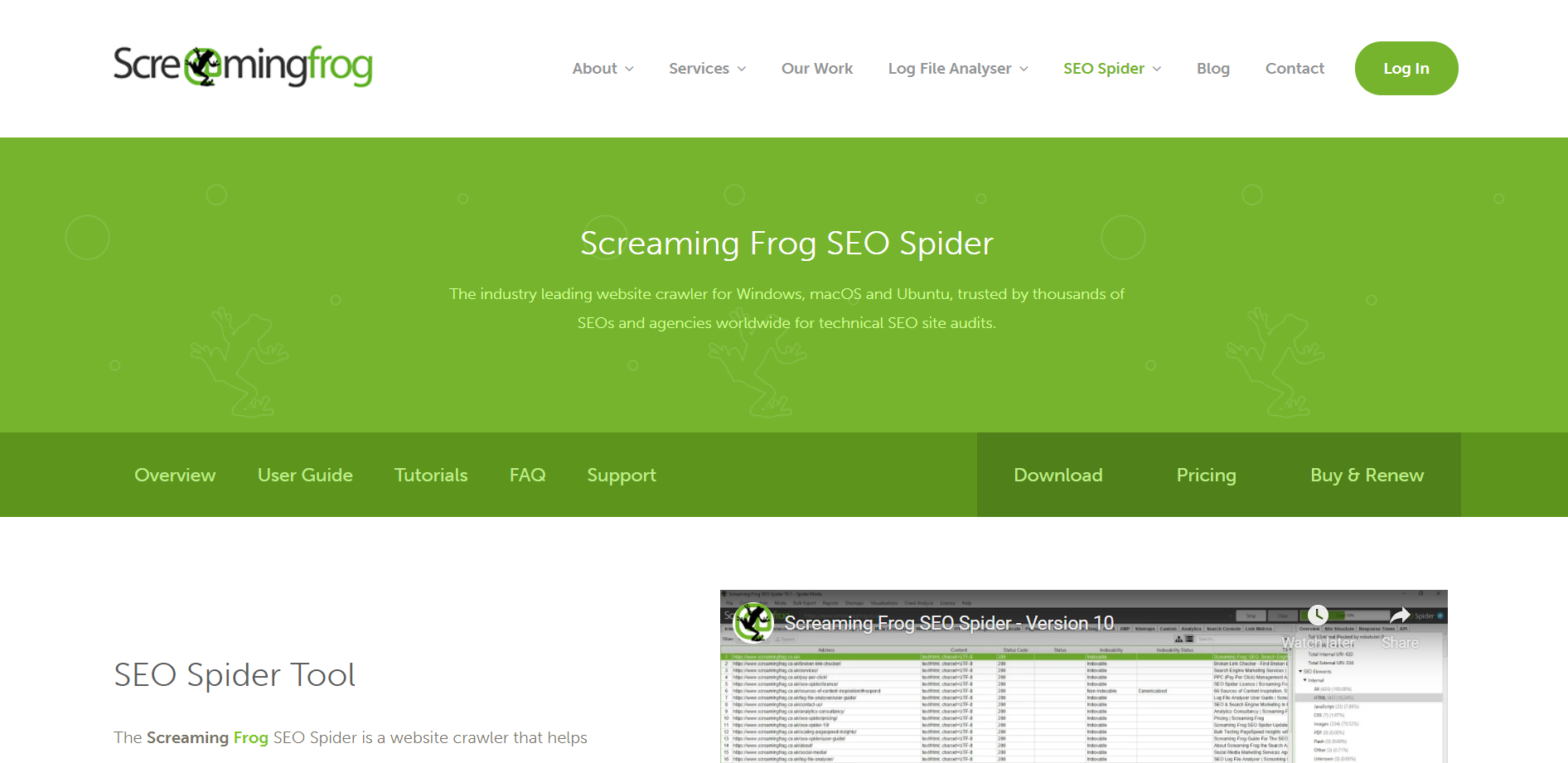 Answer the Public
Free SEO tools such as Answer The Public help you quickly find topics to write about for your blog. People use this method to build content around particular keywords to rate online higher. For example, you're looking for topics about 'fitness.' To build content around keywords such as health, yoga, hiking, CrossFit, and workout, and cover the whole range, you can use this free SEO app. It's perfect for discovering ideas for featured topics. To think that you are recruiting a freelancer to produce content for you, you need to import and submit this list to them. It will only take you 5 minutes, making it one of the most effective ways for new websites to come up with SEO subjects.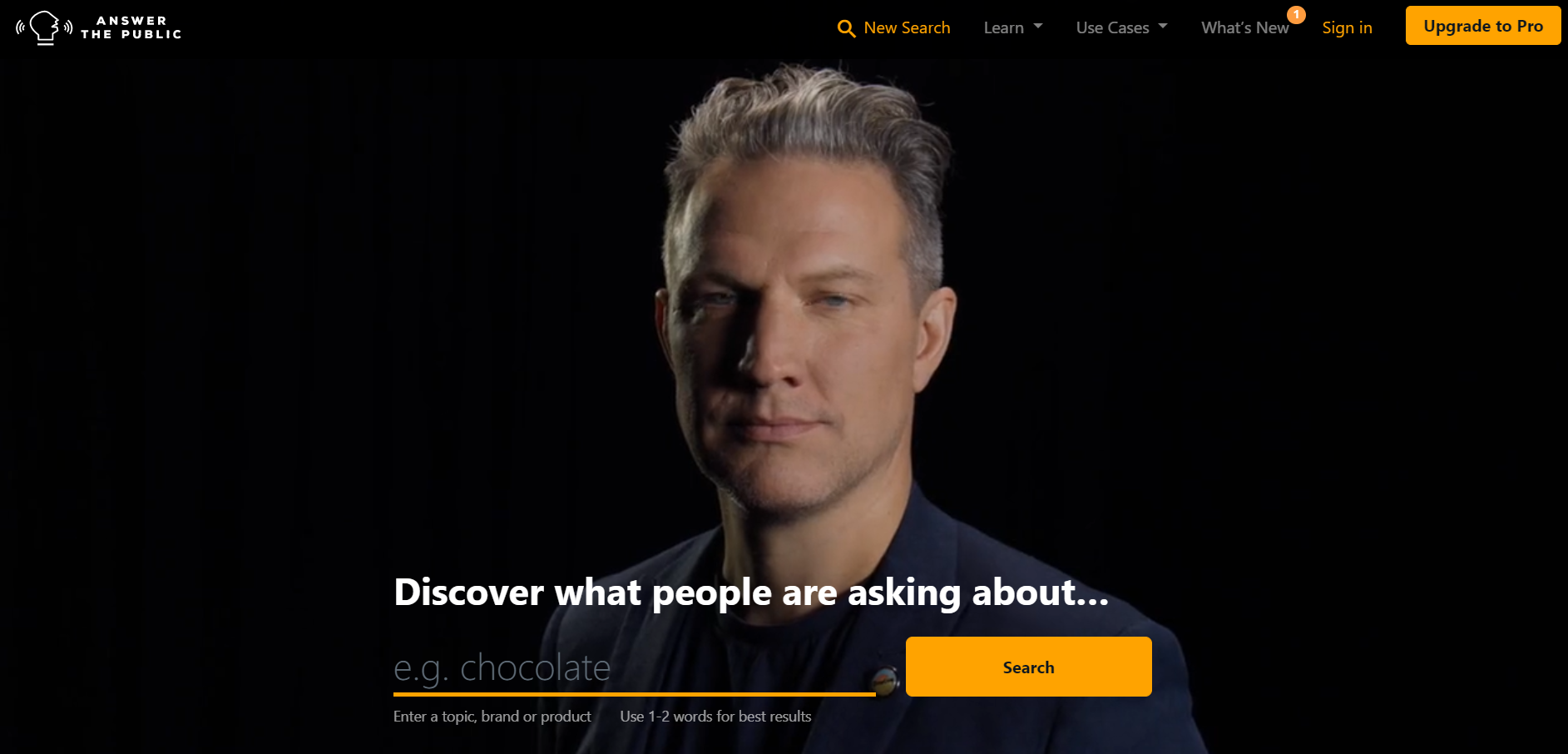 AlsoAsked
AlsoAsked is a great and new tool for SEOs to use. You are able to improve your content and demonstrate to search engines that your page is likely the best potential result by using the data provided by AlsoAsked. This data provides you with the questions that are most closely connected to any particular user's query.
AlsoAsked's easily accessible graphical interface presents you with a hierarchy of questions, giving you a natural method to organize the pages on your website and the internal ties between them.
Personally, I recommend AlsoAsked for creating and optimizing your content. The tool gives you all the related questions people search on Google. The tool gives you 3 free searches each month. If you want to search more, you have to continue with premium plans.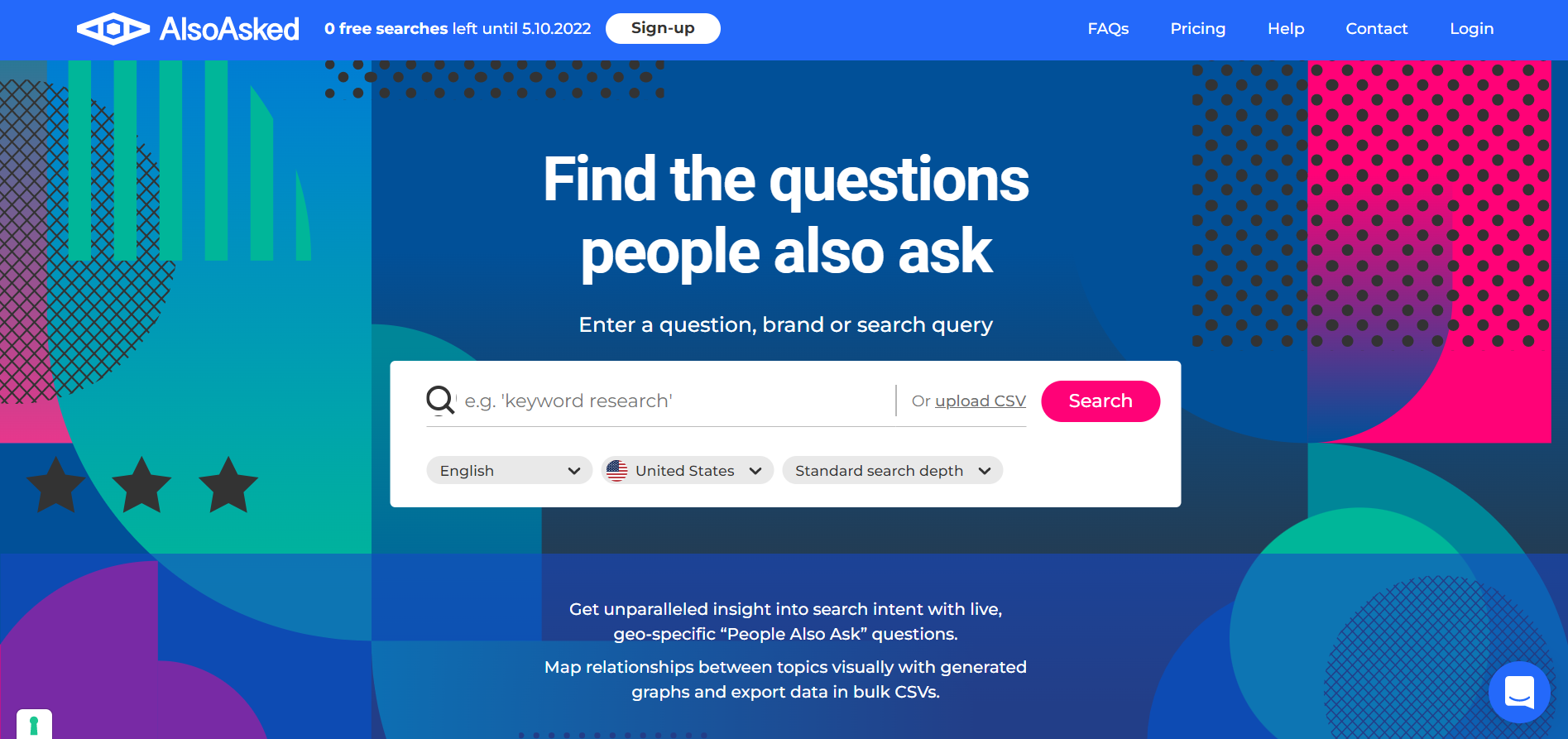 BrightLocal
Brightlocal allows you to monitor your competition, track rankings and citations, and provides a service to produce citations in addition to providing insights into your Google Business Profile. You do not need to enter your credit card information to use their site for a free trial period of fourteen days. You shouldn't pass up the opportunity to test this all-in-one local SEO tool.
Some of these characteristics include the following:
Create listings on more than 40 essential websites.
Keeping track of ranks
Tracker for citations
Organize the current listing information.
Remove duplicates
Reputation management
BrightLocal, especially its Local Search Results Checker tool, is great for SEOs who do local SEO.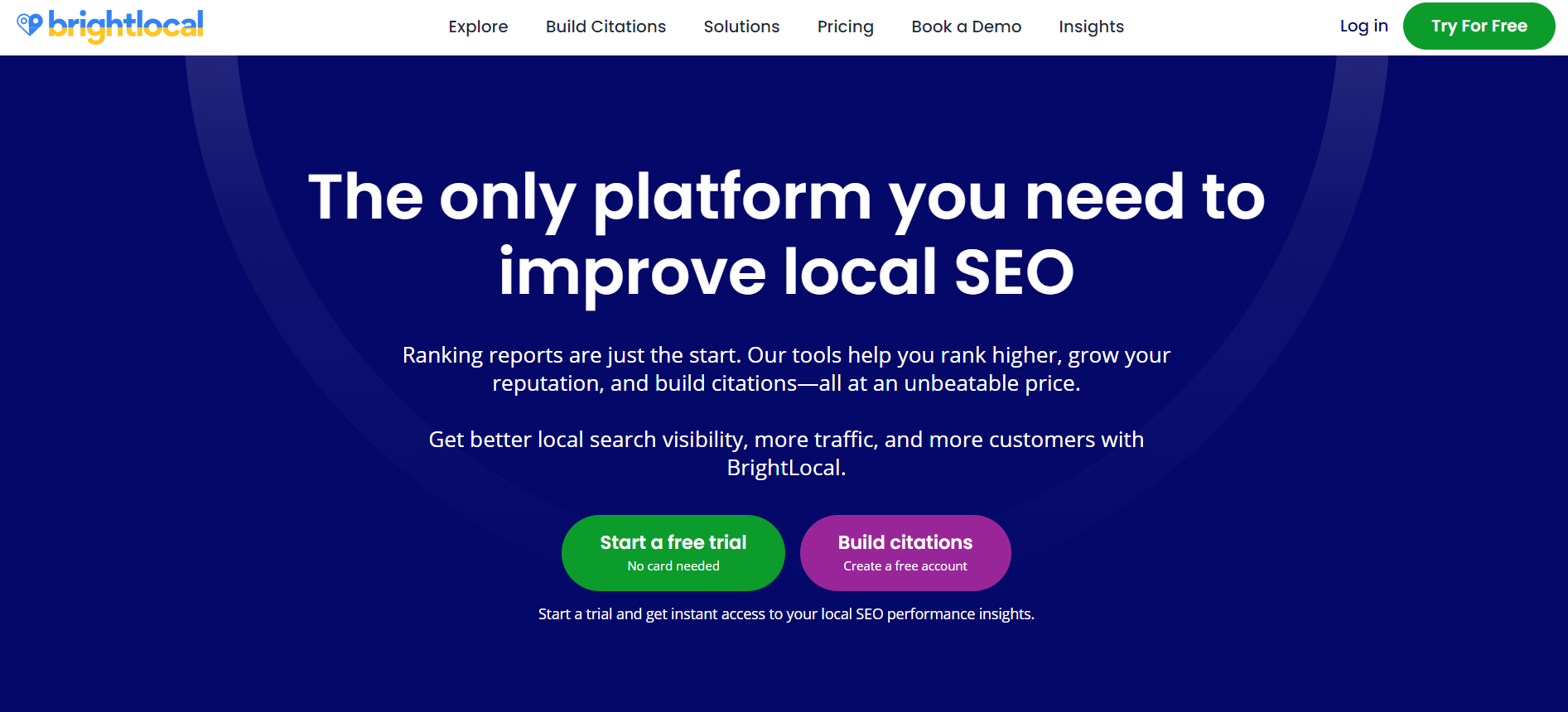 We have listed above the best free and paid the best SEO tools you'll need in 2022. They provide you with perspectives that would otherwise take years to make. That said, to get the results you deserve, you'll have to put in the effort. That means creating SEO-optimized content, rewriting all your product pages, taking what you have learned, and making changes from these SEO tools. If you're on a budget, you can experiment with any of these tools with free features or trials. Just check them out. To rank higher in SERPs, learn what you need to change.
Conclusion
We hope you can find the best SEO resources for maximizing your blog traffic in this post. FS Poster is a WordPress auto-poster plugin that has a lot of features. Try FS Poster's demo version and make your decision later.