The Best YouTube Marketing Strategies in 2023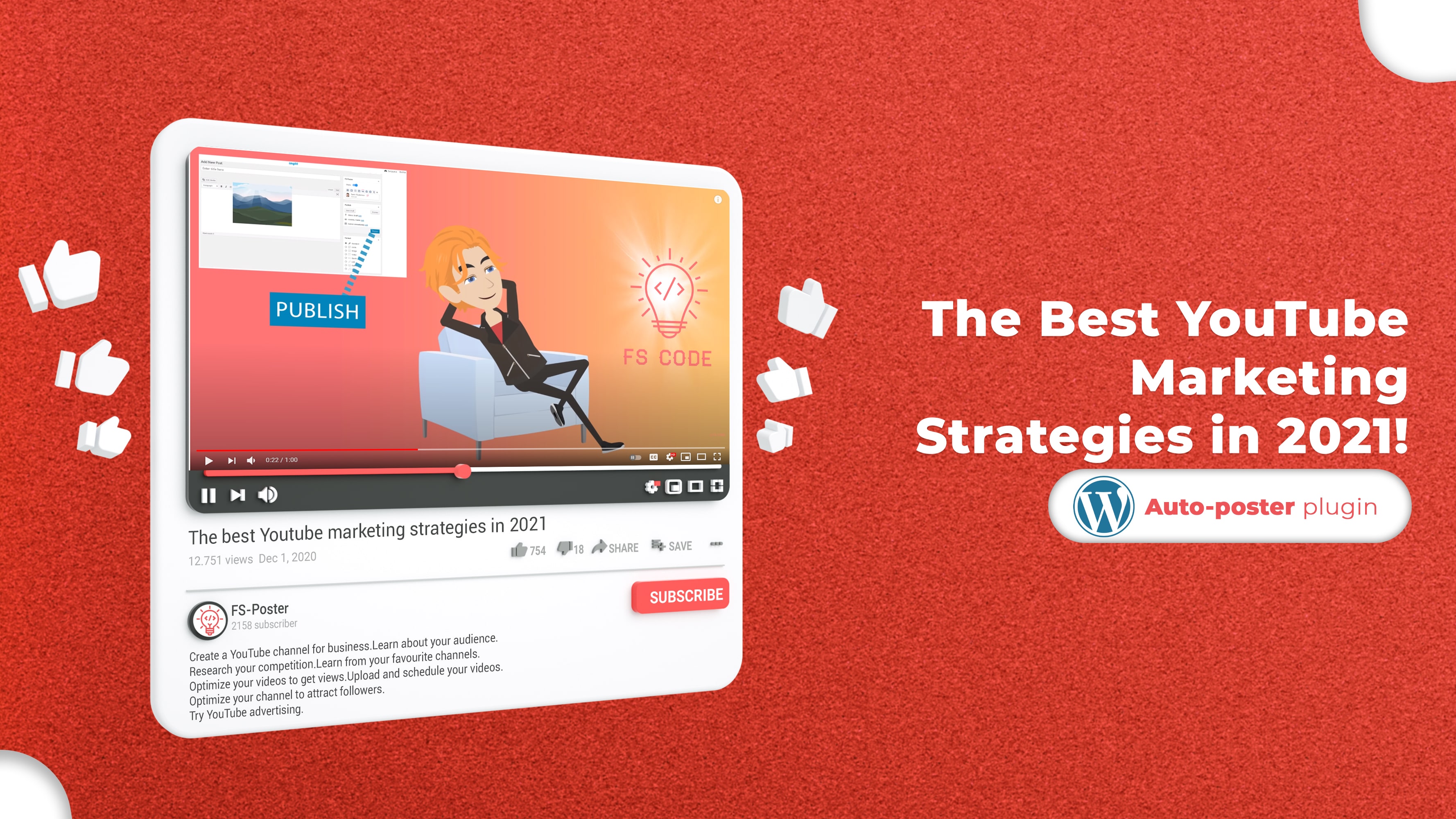 Social Networks
May 07, 2021
Updated at: Dec 26, 2022
You would use both the latest and the old methods to get a successful YouTube marketing strategy in 2023. Your approach will be influenced by new technologies, features, and changes on the website and the social media marketing industry.
Did you know that visual content is the most common in your target audience? The crowd prefers videos over other types of graphic material. If you own a retail business or have B2B services, there's a lot you can do with videos to create engaging content for your customers. On this video-sharing site, you can do a lot to promote your company.
If you don't have a YouTube channel for your business, you can build one right away. The good feature of YouTube is that you can log into several Google accounts for your brand channel. As a result, a YouTube channel would allow teams to collaborate more efficiently.
YouTube still has a large audience. Use it in the right way to reach out to large audiences. Create a solid YouTube marketing campaign to help you gain attention from your target audience.
To help you get started, lately, we have shared 10 ways to grow your YouTube channel, and in this blog, we've put together the best YouTube marketing strategies: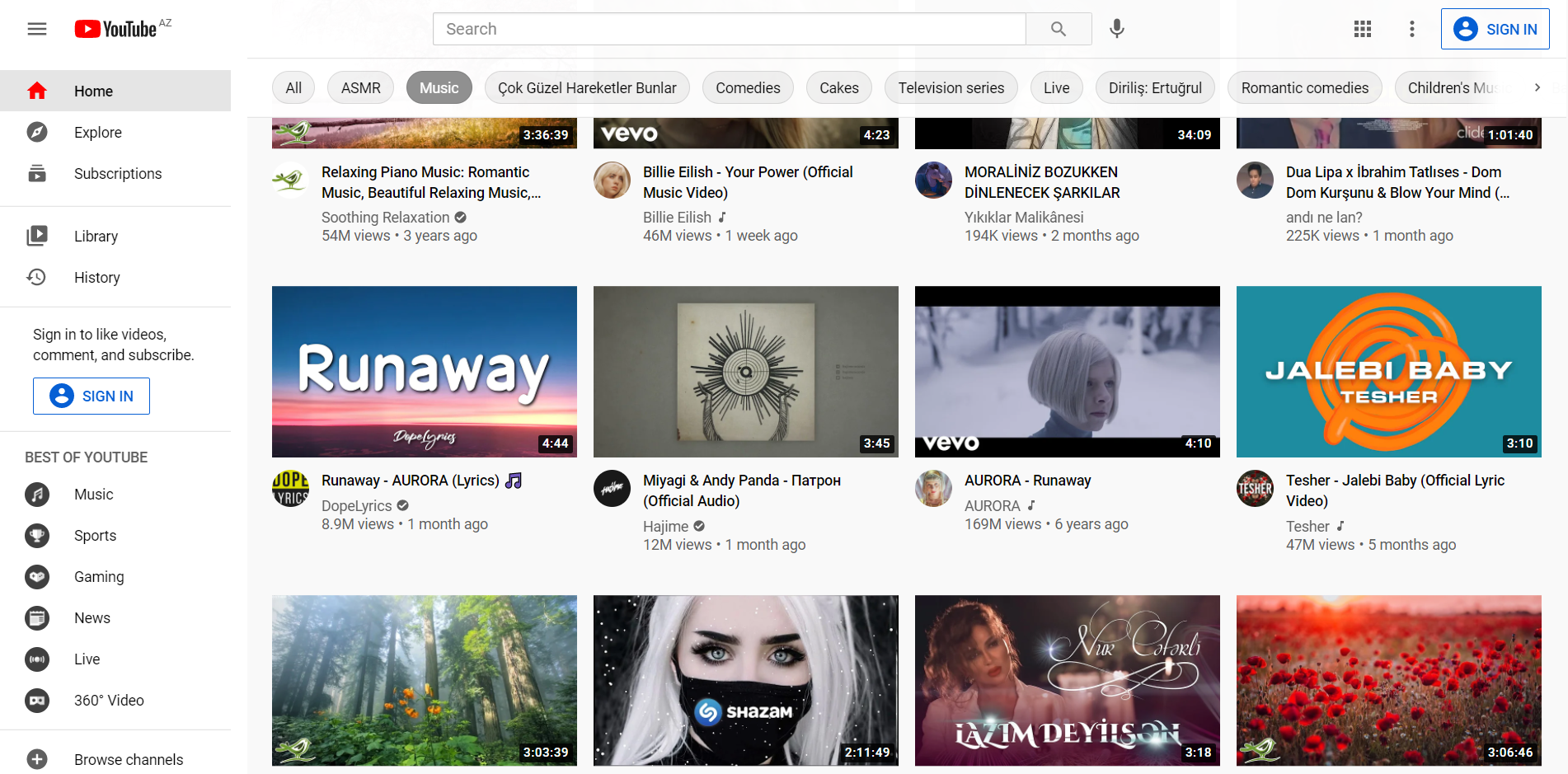 Make a business-related YouTube page
Begin by creating a Google Brand Account. You can make a YouTube channel using your usual Google account, but only you would be able to use it. Furthermore, the account may be under your name, and based on the privacy settings, viewers will be able to access your email address.
Multiple registered users can log in at the same time with a Brand Account. And if you don't need it right now, it's a bright idea to have on hand as the company expands. You can also open and maintain several YouTube channels with a Brand Account.
Find out who is your target audience
Set aside some time to think about YouTube demographics if you're just getting started on YouTube.
This provides demographic information such as the location of the majority of visitors (nearly 15% of web traffic originates in the United States), the primary age group (81 percent of 15–25 year-olds), and viewing habits (70 percent of watch time is on mobile). If your target demographic is younger, keep in mind that Gen Z audiences are more likely to seek short-form material.
You will have access to an Analytics tab if you have a YouTube channel for business. Use this tab to learn more about your YouTube following if you already have one. Keep track of the amount of time the audience is watching and the demographic data you have access to. Do they corroborate your suspicions? How much can your other social media platforms' viewers overlap?
Read through any feedback left by viewers to see what you might find from their desires and tastes. Also, take a look at the Community page. This is an excellent spot to ask a question or build a survey if there's anything important you'd like to hear.
Examine the competition
YouTube, like every other forum, is a dynamic market. You will see how the channel compares to rivals and find openings by doing a competitor audit.
Determine who the rivals are
Make a list of three to five competitors to begin with. If you're not sure, use Google Ads' free Keyword Planner or other keyword research tools to see which businesses rate with your brand's keywords. Alternatively, see what networks come up as you look for the exact keywords on YouTube.
Keep track of main metrics like subscriber counts and viewership to use as benchmarks for your channel. See what keywords are used in the names and explanations. See what people are doing in the comments section of these videos. Their target demographic will likely be similar to yours.
Conduct a SWOT review to determine each competitor's strengths, weaknesses, opportunities, and threats. This is a helpful guide for identifying what's working and what's not, as well as where your channel can carve out a niche.
Your favorite channels will teach you something new
Go to your YouTube subscriptions and history. Take note of the methods and styles that capture your interest as you go. What entices you to return to these favorite channels? How they drive views, subscriptions, and participation.
Take a look at the most famous videos on YouTube. And if these videos have nothing to do with your company or market, you will learn a lot from them. Are these all high-production films, or are any of them taken more casually? What is the average duration of these videos? Is there a host for them? Do they use text overlays or special effects?
Do the same exercise for your favorite brands. Begin planning your YouTube marketing strategy. What kind of content is appropriate for your company? Will you use YouTube to tell stories, provide tutorials, or build your brand as a trendsetter? Or a combination of the two?
You can increase the number of views on your videos by optimizing them
YouTube is a search site for videos. Videos are ranked by names, keywords, descriptions, and other criteria, much like Google, which owns YouTube. Then there's the YouTube suggestion algorithm, which accounts for 70% of what users watch on the platform.
Optimize the videos to appear in search results and receiving more views. We've made a guide on how to get views on YouTube. However, here are a few SEO pointers to get you started:
Create an attractive title
The title is one of the most critical factors that YouTube's algorithm and viewers consider when evaluating your video. Include important keywords. In YouTube Analytics, go to Traffic Sources and see what words users use to find your channel.
Place the most relevant keywords at the top of the page. Save it until the end, whether you're counting episodes or parts of a movie. While YouTube allows for 70 characters, we suggest keeping it to 60 or less. Your title would be less likely to be cut off in recommended images, browse, and mobile results if you do it this way. It's a no-no to use excessive punctuation, all-caps, or vulgar or sensational words.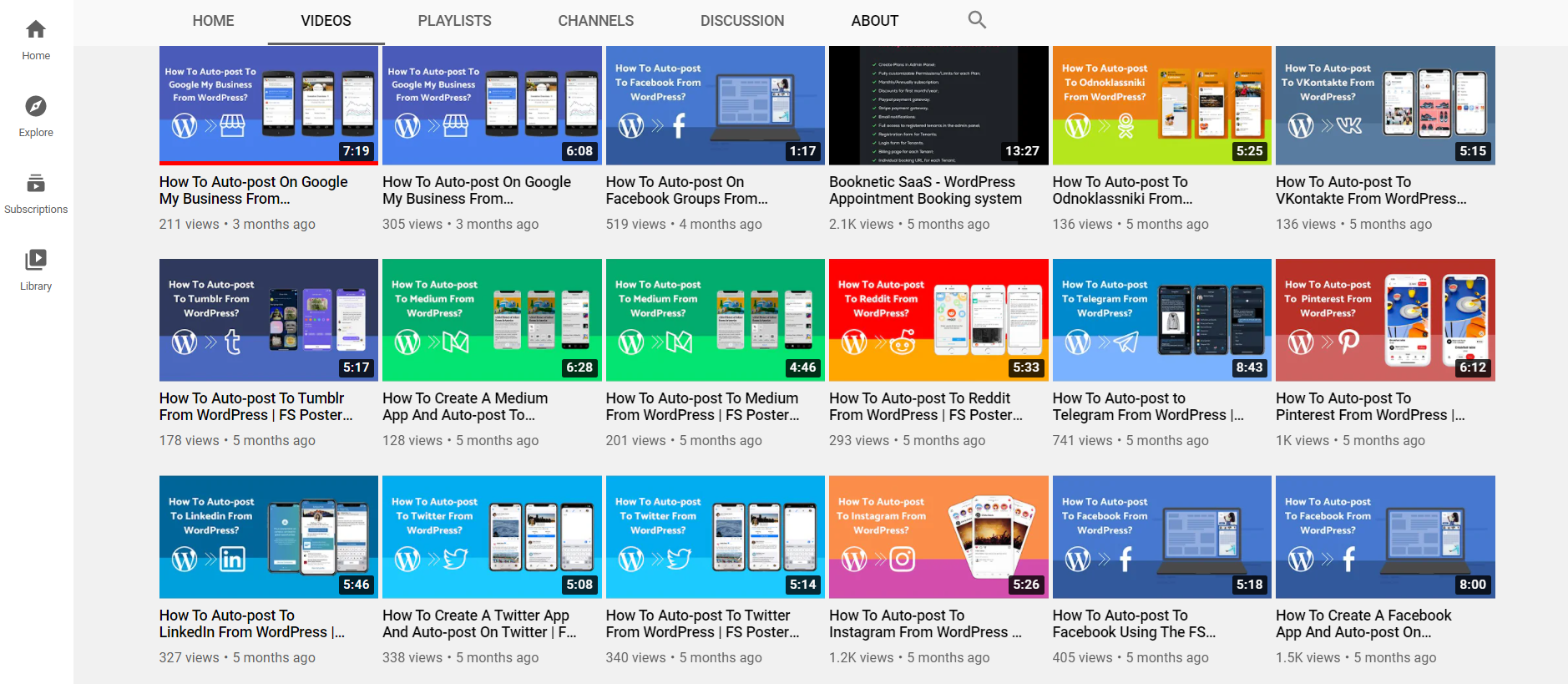 Create a keyword-rich summary
Provide a short overview of your video subject in the first few lines of your description—plug in the keywords you've chosen as soon as possible. Make an effort not to come off as spammy. Write in a logical, natural-sounding manner.
The Show More button on YouTube displays approximately 300 characters (roughly three lines) above the Show More button, which users must press to see your full definition. This is where you can give the video more meaning. If you feature multiple items, for example, have links to each of them.
Try to upload and schedule videos
It's time to schedule your videos for release now that you've finished creating and optimizing them.
YouTube has also replaced conventional network tv with most 18-34-year-olds. It hasn't, though, entirely replaced expectations. People still expect videos to be available regularly, particularly webisodes and episodes.
Examine the channel's metrics to see if there's a day or hour when ratings and participation are solid. If you've figured out the right time to write, make it a point to do so daily within that window.
Scheduling your posts to social media networks is essential. If you have many social media accounts, it will be hard to share your WordPress post on each account. This time auto-posting lets you post from WordPress to social media directly. FS Poster is the plugin that will allow you to do this process. FS Poster has a lot of features for making your auto-posting process easy. Try our demo version.
Optimize the platform to gain more subscribers
Optimize your YouTube channel to make it easy for users to search and watch you. Here are some suggestions for optimizing your account for quests, likes, and followers.
Make your YouTube profile complete
Finish up your YouTube page if you haven't done so before.
Include social media icons in the banner
Your YouTube banner is an excellent place to have a few primary connections. This area can be used to connect to your website, other social media accounts, or even an auto-subscribe prompt. Let the most important aspects of your business stand out.
Make a trailer for your channel
Your YouTube channel trailer, like a movie trailer, serves as a sneak peek at your channel. When an unsubscribed visitor lands on your website, channel trailers begin to play automatically. As a result, it's best to say they're unfamiliar with your page and, perhaps, your brand.
Make playlists for your videos
Don't depend on YouTube's algorithm for anything. YouTube playlists automatically play a sequence of videos, allowing viewers to stay on your site without being diverted.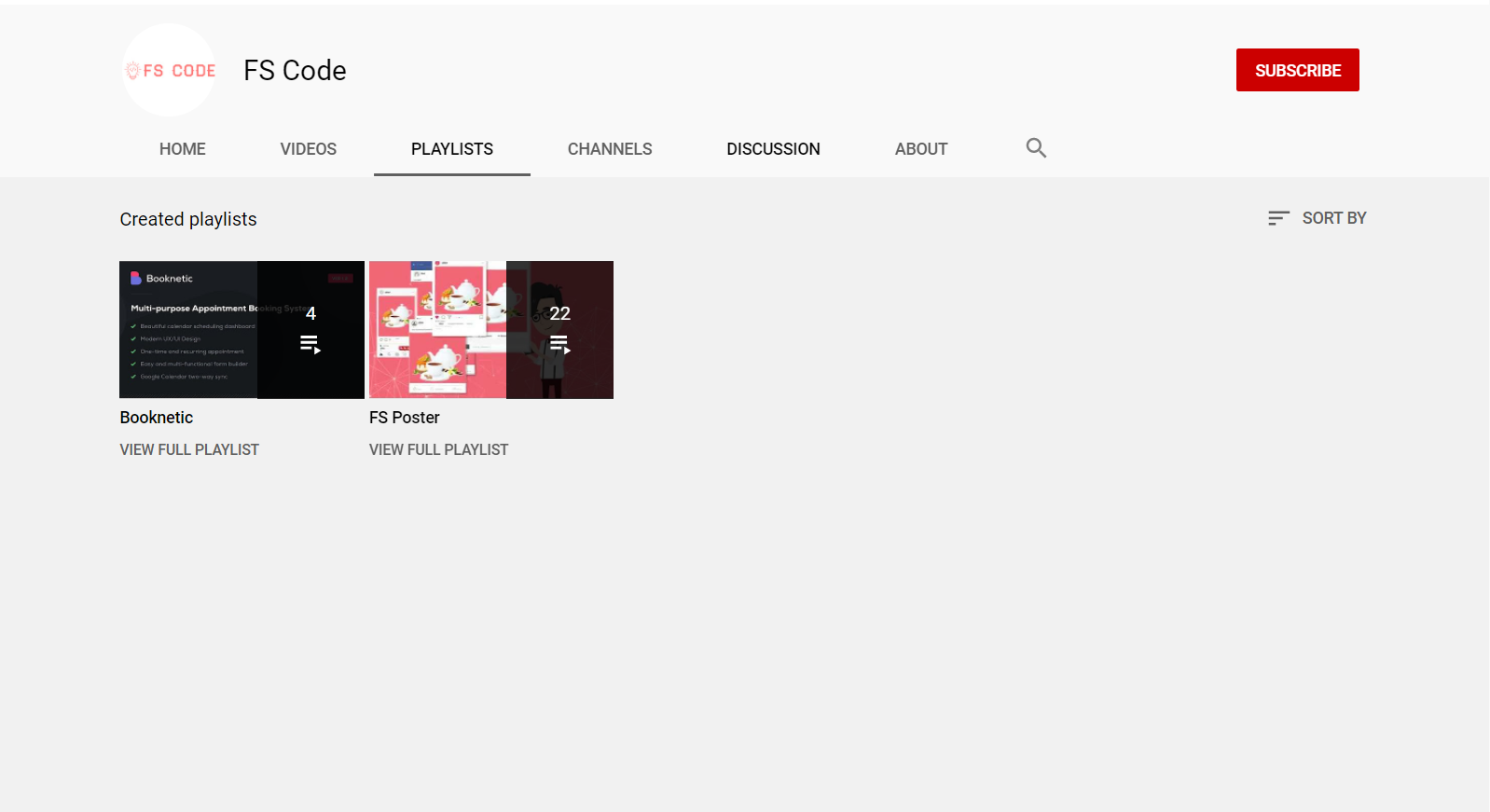 Add captions and translations if necessary
Just 33% of the most popular YouTube videos are in English. Furthermore, more than 60% of a YouTube channel's views come from outside the creator's world. With YouTube's built-in translation software, you can attract a wider audience with your posts.
Try ads on YouTube
YouTube advertisements will help you meet people that aren't subscribed to your site. Do you want to expand your YouTube channel? Choose an audience that you believe will be interested in your material.
Do you want to advertise your business, an upcoming event, or a new product? YouTube advertisements are also helpful in this regard. People are three times as likely to watch streaming video advertisements as they are to watch TV ads.
Consider collaborating with an influencer
Acting alongside an influencer is one of the easiest ways to promote the brand and attract a larger audience on YouTube.
According to Google, 60 percent of YouTube viewers would rather listen to their own creator's shopping tips than that of their favorite TV movie star. What is the reason for this? It's also much better to connect with developers. Creators will pass your reliability and confidence to the brand with the right relationship.
When it comes to these collaborations, let the influencer speak for themselves. You'll have a more significant effect on the influencer's reputation if you want to assert greater leverage on the relationship. This detracts from the effort's sincerity, which their supporters will notice right away.
Analyze and adjust
It's time to start tracking your progress now that your YouTube channel is up and running. It takes a little research to get YouTube ads right. It's cool if not everything works, as long as you benefit from it.
Use YouTube Analytics to track the success of your videos and track the development of your channel.
Final Thoughts
YouTube is no longer just a place for funny videos, with over a billion daily users. Search engine organic traffic has increased by 157 percent as a result of the video. YouTube is a serious marketing tool that allows the company to sell content visually appealing and entertaining.
When it comes to YouTube marketing strategies in 2023, it's essential to use inbound marketing strategies. Create content that tells a compelling narrative while also providing valuable facts to your audience. Market that material on social media, Twitter, and the company's blog or website, among other outlets. Include cards and end screens with transparent CTAs to optimize the content.
Here are our other blogs you may be interested in: