How to promote a business on Pinterest as a beginner?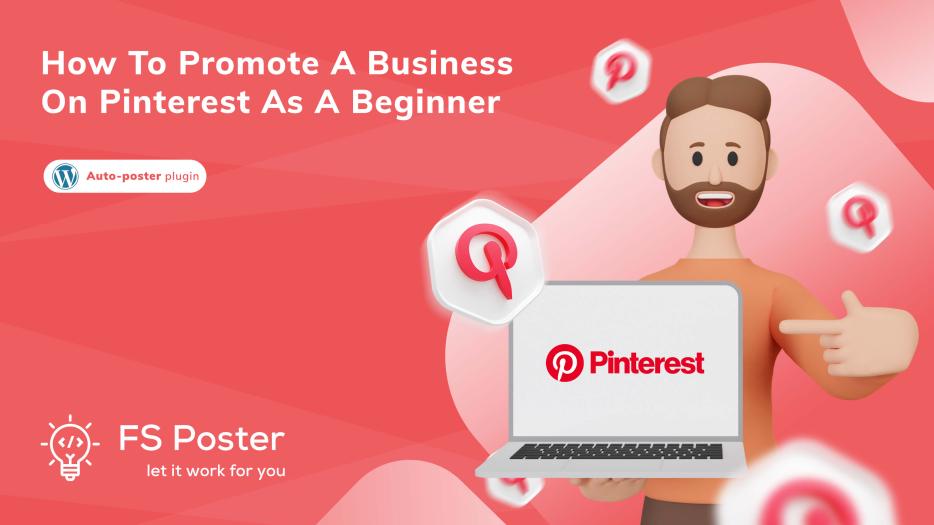 Social Networks
Jul 24, 2021
As a business owner or blogger knowing how to promote a business on Pinterest might energize your online marketing strategies. Because it allows users to adopt graphical content, sharing such practices helps increase online presence and revenues. If you ask yourself a question "how do I use Pinterest to promote my business" then this blog is for you. Since Pinterest has enormous marketing opportunities we approach it from beginners' perspective and provide simple and achievable solutions.
Pinterest is a visual search engine for collecting ideas, inspiration and sharing them. Posts created here are called pins that can be repinned or saved. You can create pins by uploading photos from your device or click the Pin button on images you find online. Created and saved pins are stored in boards where you name and arrange them on your profile.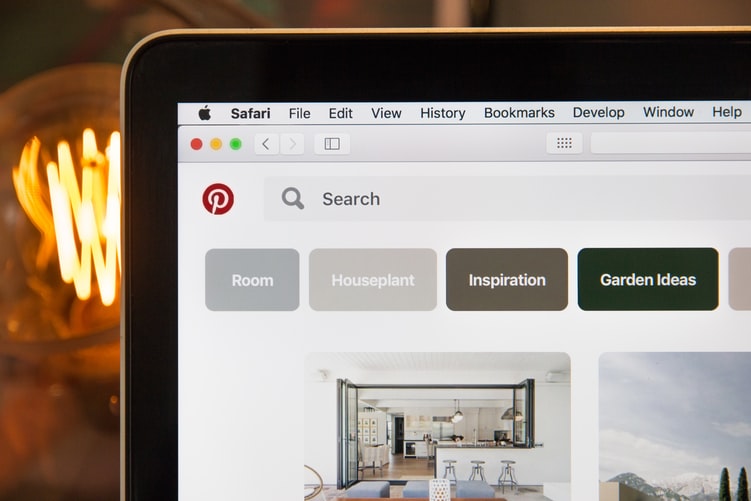 As a visual discovery engine, Pinterest displays keywords and suggestions when you start typing on the search bar. It presents aggregated content around your interest. Pinterest is a platform that can be used to market:
Digital products like software solutions
Physical products like jewelry
Consulting services like architecture design
Blogs like marketing content
Or, the mixture of them
According to statistics, 97% of the searches are not brand-related. The data implies that using Pinterest to promote your business is not the same as social media marketing. The hallmark of Pinterest is that you have to shift your "me" mindset to "you" in here. You can go to Instagram, Facebook, LinkedIn, or other social platforms to announce what is happening around your business, and what are the new feature updates. But on Pinterest, you have to talk about the benefits and features of your product that have solutions to the audience's problem.
Why do you need to promote your business on Pinterest?
Pinterest enables marketers to extend their strategies onto more concentrated areas on the internet. Reaching over 470 million monthly active users, Pinterest is the number one choice when users go for inspiration.
It is the best place to discover your audience preferences and current trends around you. Search suggestions and curated content ideas help to discover hot topics and create content accordingly.
With a Pinterest Business account, you can access several features that are not available in the regular version. Broad profiling gives you an opportunity to express your background, solutions, link to your website, and insight into the number of monthly viewers.
Additionally, you can promote your business on Pinterest with its ads and campaign options. You can create ads from brand awareness to traffic, app installs, and conversions. It has hyper-specific targeting options that help to target the right audience, keywords, interest groups, location, and gender with the user data. We could say that ad generation is the strongest benefit of a Pinterest Business account.
Analytics is yet another benefit of using Pinterest to promote your business. Detailed data helps understand the visit pattern on engagements, impressions, clicks, and website pins. You can also view the demographics, device categories, organic and paid content by filtering. Seeing even tiny progress on visits will encourage you to be more persistent on Pinterest marketing.
How do I use Pinterest to promote my business?
First things first, create a profile. It may sound basic, but having an attractive profile will help to get more exposure and bring more followers around your boards. You need to design it as your business card including all the necessary data in it.
The fact that profile is the first place visitors can interact with your brand, you have to create first impressions that make visitors want to learn more about you and urge them to visit your website.
Be sure to add your website URL to your profile. Even interested visitors may become reluctant to search about you. Without this, you are less likely to increase website traffic from Pinterest.
Make it easy for people to buy your products. If you are posting a photo of your product and praise it, people will love to know how to get it. If you cannot link the sales page of the product then make sure to link to a page that gives details on how to purchase it.
Claim your website. Pinterest lets you authorize your online presence by claiming your website and social media accounts. Whenever you create a pin your profile picture and name will appear on top of it. It also presents you as an authentic user helping be more discoverable and rank high on searches.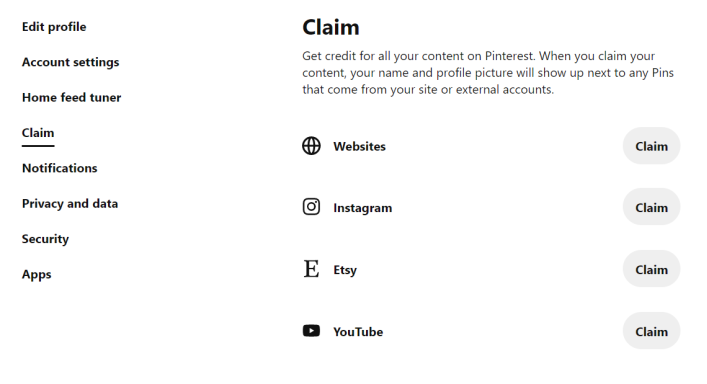 Choose the right words. Be descriptive of what you are posting. Use keywords on descriptions and decorate them with enticing words. Include words that make people feel as if they are enjoying the product. Let's say you are selling creative pillows, use the word soft. Or, if you are posting the blog include ultimate, successful words to inform the reader about the vitality of the content.
7 ways for using Pinterest to promote your business as a beginner
After knowing the benefits of the platform, you may ask how do I use Pinterest to promote my business as a beginner. We have collected a list of strategies that will help you to start Pinterest marketing now.
1. Always add description
Whether you pin a photo or a video, always add a description of what it is about. And, make sure to use keywords in each description. It will help Pinterest and other search engines to show your pins on the results page.
2. Create various boards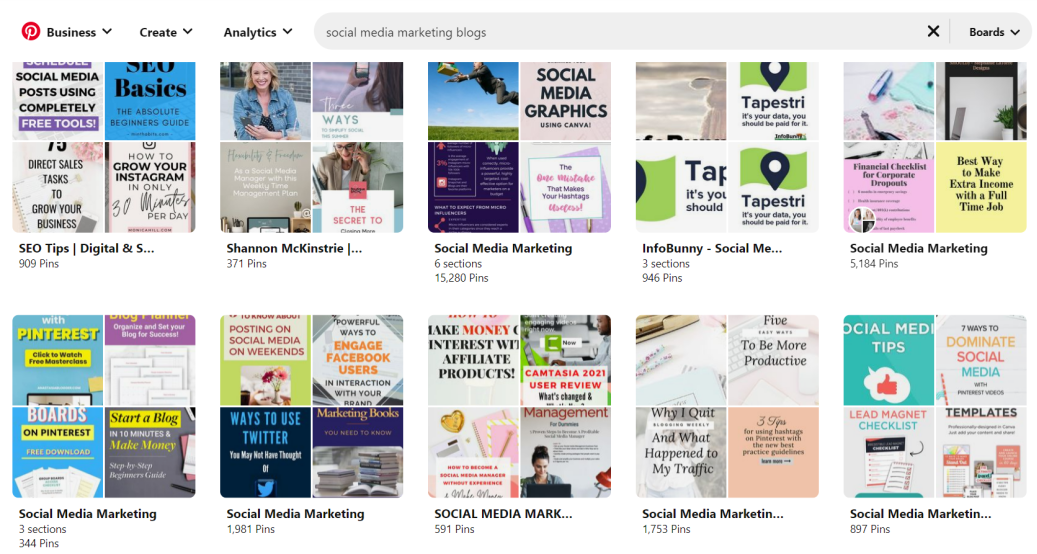 Boards are essential to promote your business on Pinterest. They help to organize your pins and also help people to easily browse your profile. Create boards that are relevant to your business, give creative names, and design them with quality images.
Instead of creating boards that invite people to buy, create boards with wider focused content. You can have separate boards for infographics, blog takeaways, feature highlights, product benefits, and how-to videos. The common mistake of Pinterest marketing is creating irrelevant boards to get higher reach.
3. Create multiple images for the same post
It may sound ridiculous at the beginning but bear with me. As a social media marketer, you know that the same post generates different sentiments from people. That's why do not overlook designing various post versions to promote your business on Pinterest. . Create a variety of pins with different design elements and words in them. Use different headings that will awaken users' curiosity. For example, if you are selling baby dolls, put different background colors or change the angle of the dolls in each post. If you are sharing your marketing stories, enter multiple titles like " 3 benefits of scheduling social media posts, "How to increase website traffic with post scheduling?"
Multiple images give you a chance to get more views with separate descriptions including different keywords for each pin.
4. Engage in comments
Although there is less verbal communication here when we compare to regular social media or networks like Reddit or Plurk, connecting with followers has a direct influence on how to promote a business on Pinterest. The more you engage with users the higher the chances people know about your product. By responding to followers' questions you are increasing brand awareness and website traffic. Plus you can invite users to mention their comments on the topic you covered, and ask for feedback.
5. Join collaborative boards
As a beginner, using Pinterest to promote your business will not gonna happen overnight. It will take some time to contribute to your work. What you can do instead is to join collaborative boards or groups to increase your visibility. They are shared boards created by one pinned and then opened to other pinners. When you post on the group board the pins have the potential to reach other collaborators' audiences.
How to find the right collaborative boards?
Search the top pinner in your industry and look for their highly engaged boards.
Search for collaborative boards with Pinterest Boards search
Narrow down your keywords up to 4 words
Choose the boards that appear in the first 5 rows of the search result
Avoid boards that have pins unlinked to the title
Check the boards regularly to see if they are actually working for you. Leave the ones which do not provide any saves after a while.
6. Use rich pins
Rich pins are additional information that is not seen with regular pins. It syncs the price and product specifications from the website to the description section so that users can get more information on Pinterest. Mobile users can even purchase it with the Shop button. To get this work you have to claim your website.
7. Schedule your pins
If you are dedicated to learning how to promote a business on Pinterest, consider pin scheduling. As a business owner or content creator, it might be tedious to get around Pinterest for every pin. Scheduling makes it easy to keep your boards fresh without spamming. When you create a pin, Pinterest allows you to schedule up to 2 weeks in advance. Even so, on platform scheduling tool is available for business accounts and allows only one pin scheduling at a time.
If you want to schedule multiple posts, look for more advanced post-scheduling tools like FS-Poster. It is an auto-poster plugin for scheduling an unlimited number of posts on 14 social networks and WordPress websites. You can auto-post to Pinterest your old and recent blogs, define post-interval, and add custom descriptions for each pin. Once you add your Pinterest account to the plugin your boards are automatically added as well.
All you need is to authorize your Pinterest account with cookie method or app API, and then your boards will be added to the plugin. With a direct share, you can also post on multiple boards at the same time. The unlimited pin scheduling option will help you to get rid of tedious pin sharing and concentrate on more important tasks.
It is easier to keep track of your pins with the plugin. Analytics gives you the shares, engagement, click statistics, and comparison to other social networks. Check Demo to see how you can promote your business on Pinterest with the help of scheduling.

Takeaway
These were the dos and don'ts of Pinterest marketing for beginners. The opportunities presented here assist to enlarge brands' marketing and sales horizon. You have to clearly figure out what you want from it and how to promote a business on Pinterest.
And, do not give up if you are not taking what you put in it yet. Due to distinct user experience, using Pinterest to promote your business can take longer than expected.
Remember, consistency is key for beginners.
Also read: