How to use Google my Business to increase the visibility of your business?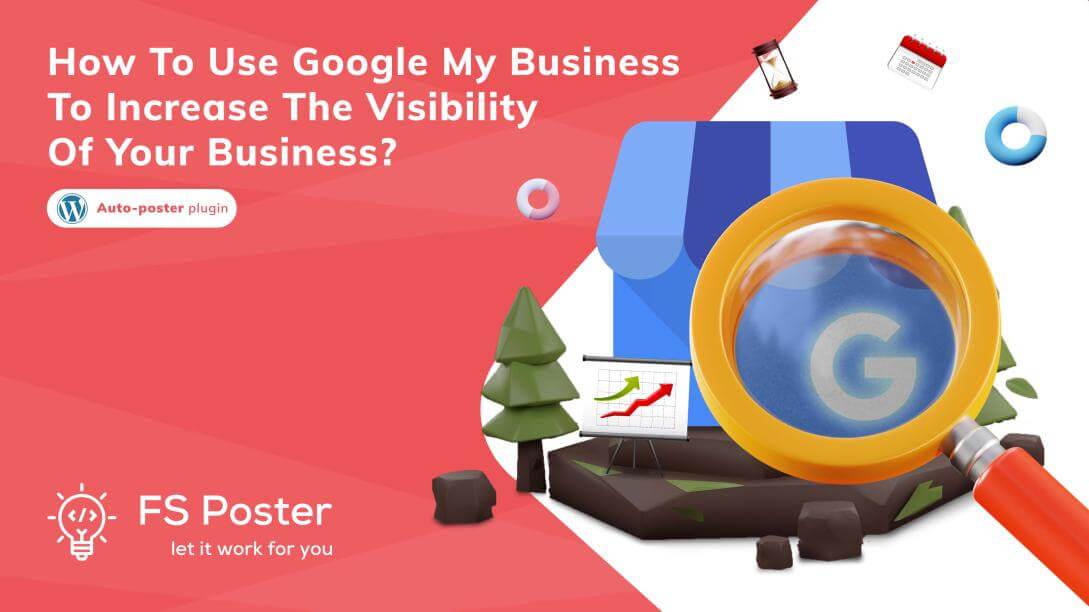 Social Networks
Jul 07, 2021
Many businesses create a Google business listing in order to increase their visibility on Google (known officially as a Business Profile). If you are one of these business owners, you may be unaware that creating a Business Profile does not give you management or editing capabilities, which you will need if you want your Business Profile to work for you as an effective SEO and lead generation tool.
So, how do you gain control of your Google Business Profile? The answer is that you must create a free Google My Business account for that profile in addition to a free Business Profile.

What is Google My Business?
Google My Business is a tool of Google that allows you to easily appear in search engine result pages, when people are looking for you online. It guarantees that you offer clients with the information they need to visit your website or store, contact your organization, or make a transaction. GMB is also completely free, affordable and easy-to-use for businesses and organizations to manage their online presence across Google, including Search and Maps.
Now we know what it is, let's find out
How to use Google My Business?
First, you need to sign in or create a new Google account. Make sure you use the email domain of your company;
Add the name of your business;
Search for and choose the category that is appropriate for your business and click Next
Enter the address of your business. If you have a physical location you can mark it on the map;
Add your phone number, website URL, working hours and also photos of your company. Because all of this information helps customers to connect with you easily;
You are ready to authenticate yourself as the owner of your business once you've reviewed all of your information and ensured that it's all correct. Click Verify now, then Google will send you a five-digit code within two weeks via mail or phone. Enter the verification code from your postcard and you are ready to go.
After completing every step and confirming your account you have to plan what to do with it.
How to use Google My Business effectively
The more information you add on your profile, the easier for Google to match your business to customer searches. We will give you 3 tips to shine on Google search results that will also help to learn how to use Google My Business to get more customers:
1. Upload photos
It shows what your company looks like. According to Google, businesses with photos see 35% more clicks to their website and 42% higher requests for driving directions in Google Maps. Adding photos can let Google know that you're using your profile on a regular basis and that it's up to date, which has a positive impact on your ranking.
2. Post regularly
You can create posts about news, updates, special offers and events of your business. People are more likely to interact with postings that include images, videos, or GIFs. Also decorate your posts with call-to-action buttons that direct visitors to pages on your website. Do not forget that Google Posts remain only 7 days, so be sure to post at least once a week. If you are a Wordpress user and want to schedule or reschedule your posts in the order you can easily auto-post on Google My Business with FS-Poster.
3. Reviews matter
The highest and most rated profile both means that it is a trusted business and improves the Google ranking. For most Google searches, the top three local results that come up are those with lots of reviews and a good star rating. To optimize your profile with reviews:
Always urge consumers to provide feedback, whether through email, social media, or in-person discussions;
Create a "Reviews" page on your website with a call to action to leave one;
Respond to reviews to show that you value their comments and feedback. Don't forget to respond in your brand's voice while remaining respectful and professional.
Never ignore negative ones. Be sure to solve the problem and also offer an apology. It is the way to use GMB to get more customers. Because it shows that reviews aren't just beneficial for one customer; they help people who have the same pain points as them to find a solution and make informed decisions.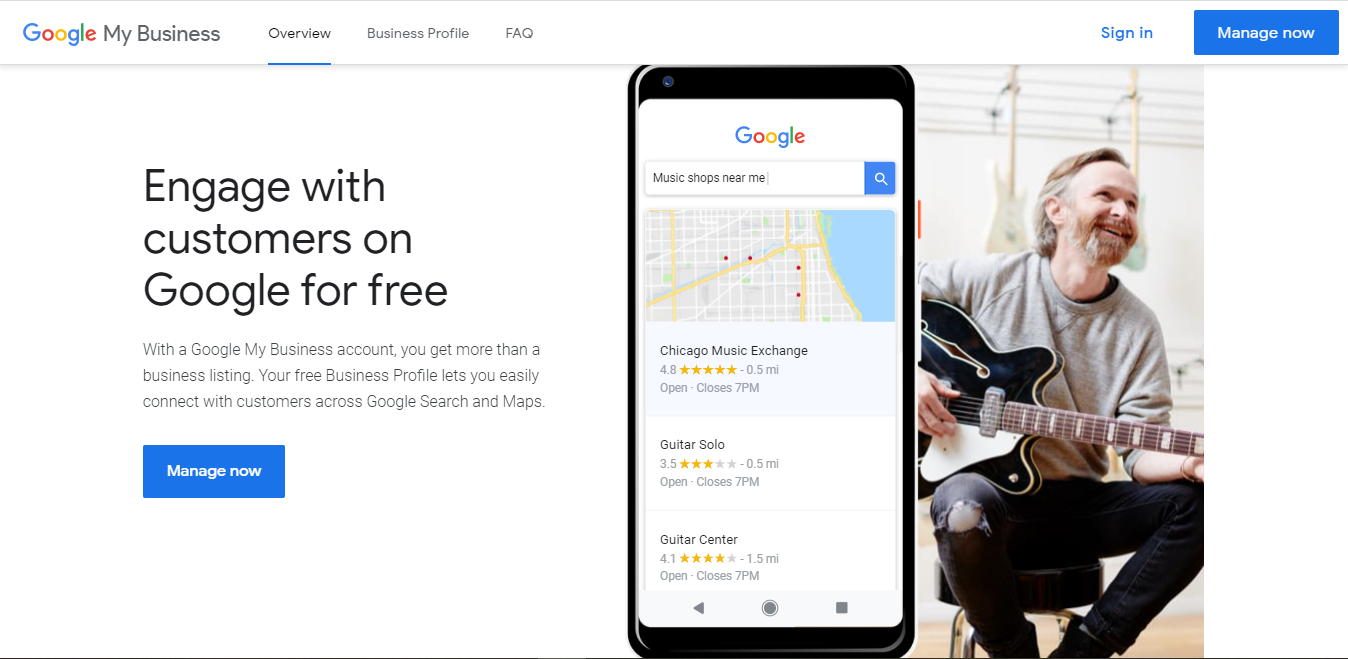 How to use Google My Business for SEO
If you're just starting out with local SEO, your Google My Business listing is a wonderful place to start. Just as Google has algorithms for rating advertisements or websites, it also has algorithms for rating business profiles.
You can use the Google My Business dashboard to help you rank in local search results by including keywords in your business profile or performing other optimizations. A verified and optimized Google My Business profile not only increases your chances of appearing in the local 3-pack, putting your presence at the top of search results, but it may also help your website rank indirectly. You should fill out your contact information, category, characteristics and keywords appropriately.
Google says local search results are based on three factors:
Relevance - how well your company fits the search intent of your customer. Be as specific as possible;
Distance - from your site, you can create and view regional content around your business, saying that you are in a particular region;
Prominence - how well-known and active your profile is.
Not only do they alter form depending on platforms, but Google prioritizes profile sections based on search terms and what kind of information is most important to consumers in a category. Even better, Google will highlight terms in your profile's content that it believes are relevant. On the other side, there must be facts to prioritize and keywords to emphasize on your profile in the first place.
Google My Business is used to enhance your profile and extend your reach in the same way that you (or your agency) would use a content management system like Wordpress to optimize your website for search engines. Google's optimization is basically aimed at optimizing searchers, and it comes down to three things: targeting, quality of information, and trust.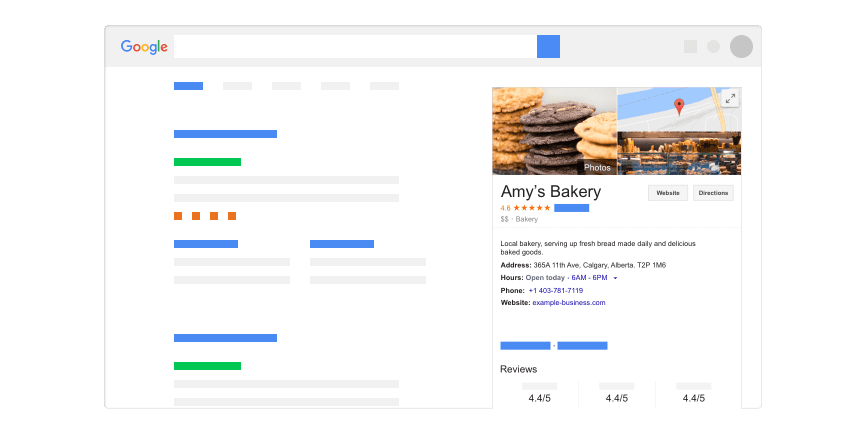 How to use Google My Business to get more customers?
To utilize Google My Business for SEO, include relevant keywords in your Business Profile so Google knows what you're attempting to rank for. Use them in your "from the business" description, comments to reviews, answers to queries, and blog articles.
Maintain information quality
Make sure that you provide the requested information in all sections of your Google My Business dashboard, as the completeness and accuracy of your business profile will affect its ranking. Your contact details, special hours, and characteristics are very crucial here.
Trust is the last but not the least component in our list to get more customers by optimizing your GMB profile. As your company grows, keep your information up to date and correct. Maintain a continuous flow of reviews and reply to them. Additionally, show Google that you are active by routinely uploading photographs and posting content to your Google My Business Business Profile.
Wrap up
Now you know how to build a profile on Google My Business to strengthen your digital strategy. You can create and optimize a powerful page and help your customers to find you better. Try the FS-Poster Demo version to explore more useful features for your business.