How to boost email open rates? | Top 6 vital tips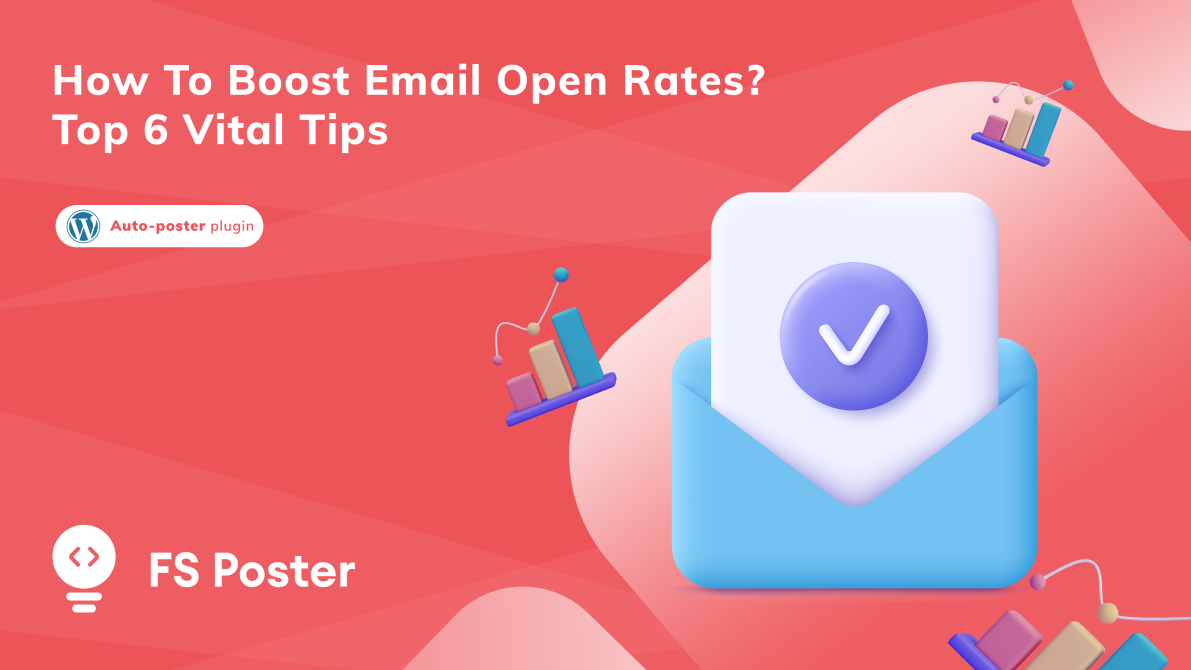 Social Networks
Sep 02, 2021
Updated at: Dec 12, 2022
Uncover financial possibilities by knowing how to boost email open rates!
Despite growing social media marketing and search engine marketing (SEM) channels, email marketing still remains the core marketing channel for brands of all sizes in every industry. A successful email campaign can have a huge impact on marketing and business growth.
Brands usually start with social media marketing or content marketing to build awareness of their products and grow their audience. The aim here is to drive visitors to a landing page through call-to-action. When you ask for their email addresses through CTAs only prospective customers submit their email. By this, subscribers fall into the series of emails about product news, website-related content, or discount offers that nurture your marketing efforts.
The great thing about email marketing is that you only target people that have mutual interests, business ties with you. It allows you to enhance relations with leads and customers.
Why use email marketing?
Affordable. Whether you are releasing the campaign by an in-house team or delegate professional agency costs of running an email campaign are relatively small compared to other paid marketing channels.
Easy to start. Email marketing does not require large teams or complex technical skills. Most marketing platforms provide templates and tutorials on how to release campaigns. A compelling text and the right imagery are the crucial elements to launch.
The immediacy of email. Businesses can start seeing the results within minutes of the emails sent. Especially for sales campaigns, emails can be utilized to accent a sense of urgency and push subscribers to take action.
Engaged audience. Businesses send targeted messages to those who already signed up to receive them, which increases the conversion rate.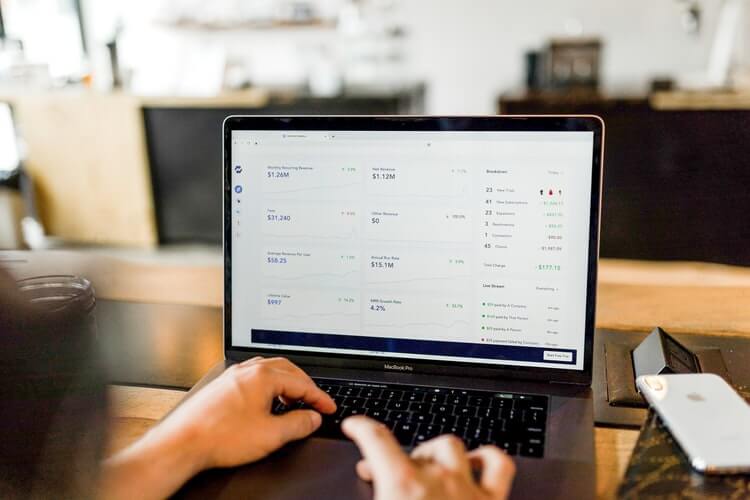 Measurable. With available marketing software, it is easy to track open, click-through, open-to-click, conversion rates. They make it simple to spot which parts of the campaign do not work and figure out how to improve them.
But the problem is that they do not perform well all the time. The first step you start to analyze the performance of email is open rates. It is the percentage of total subscribers who open the email. If there is a low open rate, logically you will receive a low conversion rate. According to Campaign Monitor, the average email open rate for 2020 is 18.0%. And the numbers are slightly decreasing throughout the years.
Key email marketing metrics and KPIs
There are several key email marketing KPIs that you should be tracking to evaluate the performance of your email marketing campaign.
Click-through rate
This metric shows how many people clicked on your email. It is a percentage of total clicks to total delivered emails. To be more precise you can replace total cliques with unique clicks since the same recipient can click on the same link multiple times.
Conversion rate
Conversion rate is a percentage of email receipts clicked on the link in a given email and completed the desired action. This is the metric that all marketers and businesses crave. Conversion rate is especially important for lead generation campaigns where the prospect is aimed to walk through the sales funnel.
Bounce rate
When sending emails it is important that you check the status of emails on your email marketing tool. There is a probability that a certain percentage of subscribers will not receive the email due to some other factors.
The bounce rate is the percentage of email subscribers that did not receive the email. To calculate the email bounce rate divide the total number of bounced emails by the total number of sent emails. A higher bounce rate means lower email open rates.
Open rates
Open rate is an in-door metric that lets you know how many people have an interest in your email campaigns. Email open rate is basically the percentage of email recipients of a given email. Although this does not tell much about the effectiveness of your email marketing at a great level, it acts as a precondition to measure its performance. Once you know the open rate you can compare it with the above-mentioned metrics to spot gaps in your marketing.
How to boost email open rates?
To understand how to improve email open rates you need to pay attention to different variables of email marketing.
1. Write a striking subject line
First things first. When it comes to the subject line you should spend as much time as you spend writing email copy. You should take time on research, collecting data to craft the best subject line you can write.
Companies usually copy the same subject line formula for years making a small improvement on their email marketing. Try different subject line formulas for various campaigns. For example, a subject line that worked on email newspapers may not work the same way for the end-of-season campaign. To ace this game, consider the following tips:
Raise curiosity without going out of the topic. You can use some powerful words to induce the receiver.
Wisely choose the words that match the campaign objectives, subscribers' instinct for that particular campaign
Use conversational language that matches your relations with subscriber
Insert numbers to quickly grab attention
The length of the subject line also matters in this case. According to Martech, subject lines between 6-10 words deliver the highest open rates. There is a rising trend of personalization in email marketing. The subject lines that use a person's first name receive higher open rates. Surprisingly, recent studies found that hashtags or question marks make people less likely to open emails.
Plus to the subject line, you can modify your email text to improve email open rates. Email copywriting is different from writing a website copy for the position of the core message. Not all important points should be saved for the last sentences in the email. On the desktop, you have some space to open the subject of your topic. You can place a compulsive sentence in the first sentence to increase open rates.

If this is your first time trying email marketing and you are curious about how to get higher email open rates pay close attention to this part.
2. Catch them if you can
If you want to know how to increase open rate in email marketing look at your timing. It has a huge impact on whether the receiver opens emails or not. Do not send out emails that will be received overnight or in the middle weekend repose.
You may not hit the perfect time from the first effort. Looking at statistics can help you on how to improve email open rates. The location, age, occupation of the receiver has a great effect on determining the best time. According to MailChimp, the best time to send emails is during weekdays starting to decline Friday afterward. They also found that the optimal time to send emails ranges between 10 AM in the morning and 16 PM in the afternoon.
But the main idea of sending emails is the relevance of the email content with that particular group. To know how to improve email open rates, understand the daily routine of your receiver. What are they doing during the morning, noon, or evening? If the email is entertainment-related the probability of getting higher email open rates during late hours of weekdays is higher than the normal peak hours.
3. Test, test, test!
All the mentioned steps will help you organize your email marketing and generate better results. But, you can never be hundred percent sure about which part did the most work, why there is a decline in revenues, where you lost the thread.
Integrating testing into marketing efforts will give precise answers on how to boost email open rates. Testing will give you valuable insights into your email marketing helping you to state clear hypotheses. With A\B testing you will get answers to a multitude of questions you are doubtful of:
Do your emails with long words in the subject line receive higher open rates?
Are subject lines with emojis more likely to be opened?
Do you receive a higher open rate during midday?
Is the weekend really a failure for email marketing?
Does using names in the subject line really work?
If you do not assess these questions with data, you will always get stuck in your email marketing efforts.
Once you start testing you begin to propose various hypotheses to prove their feasibility. And, some hypotheses sound cool but fail in practice. Sometimes, you will not drive a concrete conclusion based on the testing. We highlight this in all of our articles, the key is to test only one variable when you run A\B testing. If you thrive to learn how to increase the open rate in email marketing, release the campaign at different dates with the same subject line.
And, testing does not end after one round. What you prove today may not generate the same results for the next year's target group. You need to incorporate continuous testing to email marketing, pretty much all marketing channels to be more accurate and portable with your marketing efforts.
4. Commonization kills - empower segmentation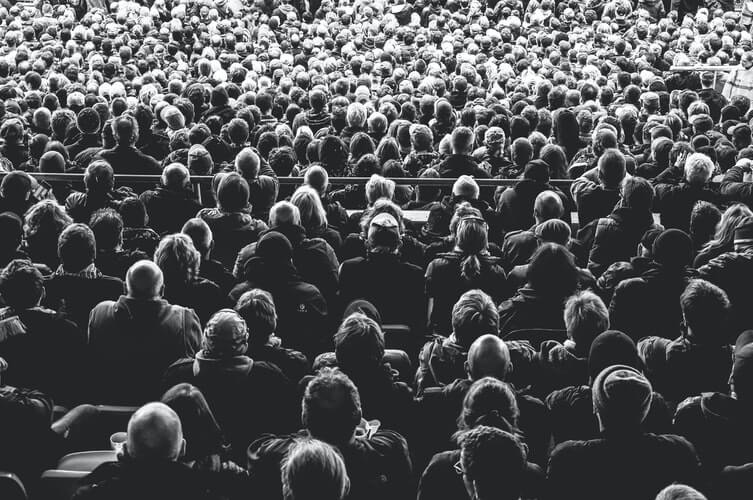 The same as other paid marketing strategies, targeting is crucial to get higher response rates. The research says that the number one mistake email marketers make is sending the same email to the entire customer database. Email campaigns with list segmentation received 39% more open rates.
Grouping your lists into interest segments will help to increase the efficiency of email marketing by sending relevant content. The more relevant the content is, the more receivers will engage with the email. The engaged audience has a different appetite for sales email than those segments who are not engaged.
The ultimate goal of email marketing is to drive revenue. Segmentation helps to progress the audience in your sales funnel. You are more likely to convert subscribers by personalized emails. Aligning your email content to the right audience increases the ROI of email marketing.
Segmentation also helps to send the right amount of emails. If you send out to a large group of lists, the probability of getting low open rates is high. It also increases the chances of spam rates or unsubscription rates. Periodically remove or add email addresses to keep your lists fresh and filled with engaged subscribers.
Depending on your product or email campaign objective, you can segment groups by their locations, interest, website behavior, age, and purchase behavior. Once you list them based on certain criteria, it becomes so much easier to write the subject line, and what information to include in the email body.
5. Check device responsivity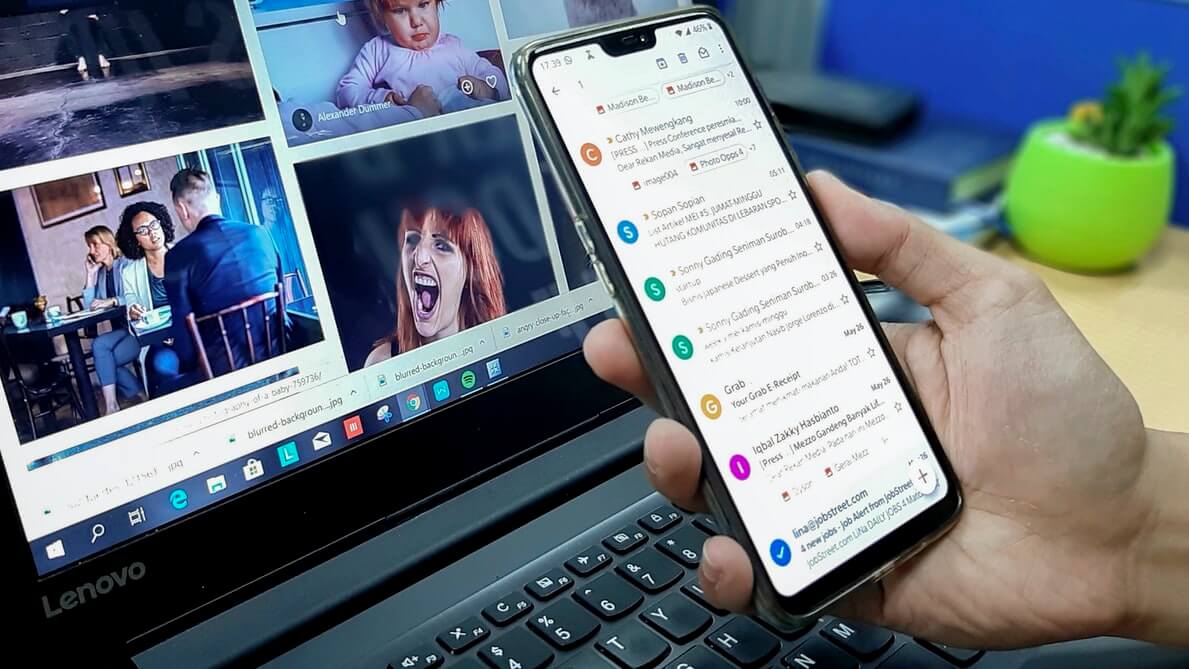 According to Google, mobile users check their emails 3x more daily. This data alone is enough to stress the role of mobile responsiveness like a tip about how to boost email open rates. You may write the best email copy or give the most efficient offer, but if readers find it unattractive your great email marketing will be nothing but a dead offer.
You need to ensure the responsiveness of your email for every device category. Here are vital tips about how to get higher email open rates:
Avoid long subject lines that are not fully visible on mobile devices
Use larger fonts that are readable on mobile screens
Add proper size images and check their load time
Check the proportion of text in combination with images
Use buttons instead of text CTAs for better UX
6. Do not trap into spam filters
1 in every 6 emails goes to the spam folder. Spam emails have zero chance of being opened. Excess spam rate results in loss of profit, and brand reputation.
If you want to learn how to get higher email open rates, take the following steps:
Send from a reliable IP Address. Make sure your IP Address has not been used for spamming in the past
Sending excessive mail volumes at the same time. Spam filters can spot those IP addresses and block them.
Warm up a new domain by interacting with trusted subscribers for a few months
Stop being pushy on email body
Do not scream with upper case letters in the subject line
Avoid salesy language in the subject line like "free", "discount", "buy"
Do not use subscriber emails' for other purposes than they signed up for
Include unsubscribing option
Final verdict
If properly run, emails can be a powerful channel to increase revenues. We gave you the best practices on how to boost email open rates. Process your customer database and utilize it to send openable emails.
One thing to keep in mind is that you cannot rely on a single marketing strategy for successful marketing. You need to integrate your promotional channels to unify communication channels. Your email marketing should include the same content you deliver in other digital channels.