Top 9 Digital Marketing Trends for 2023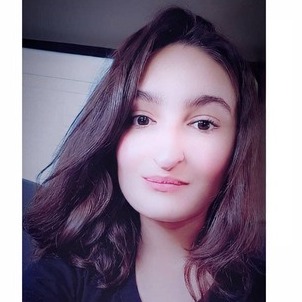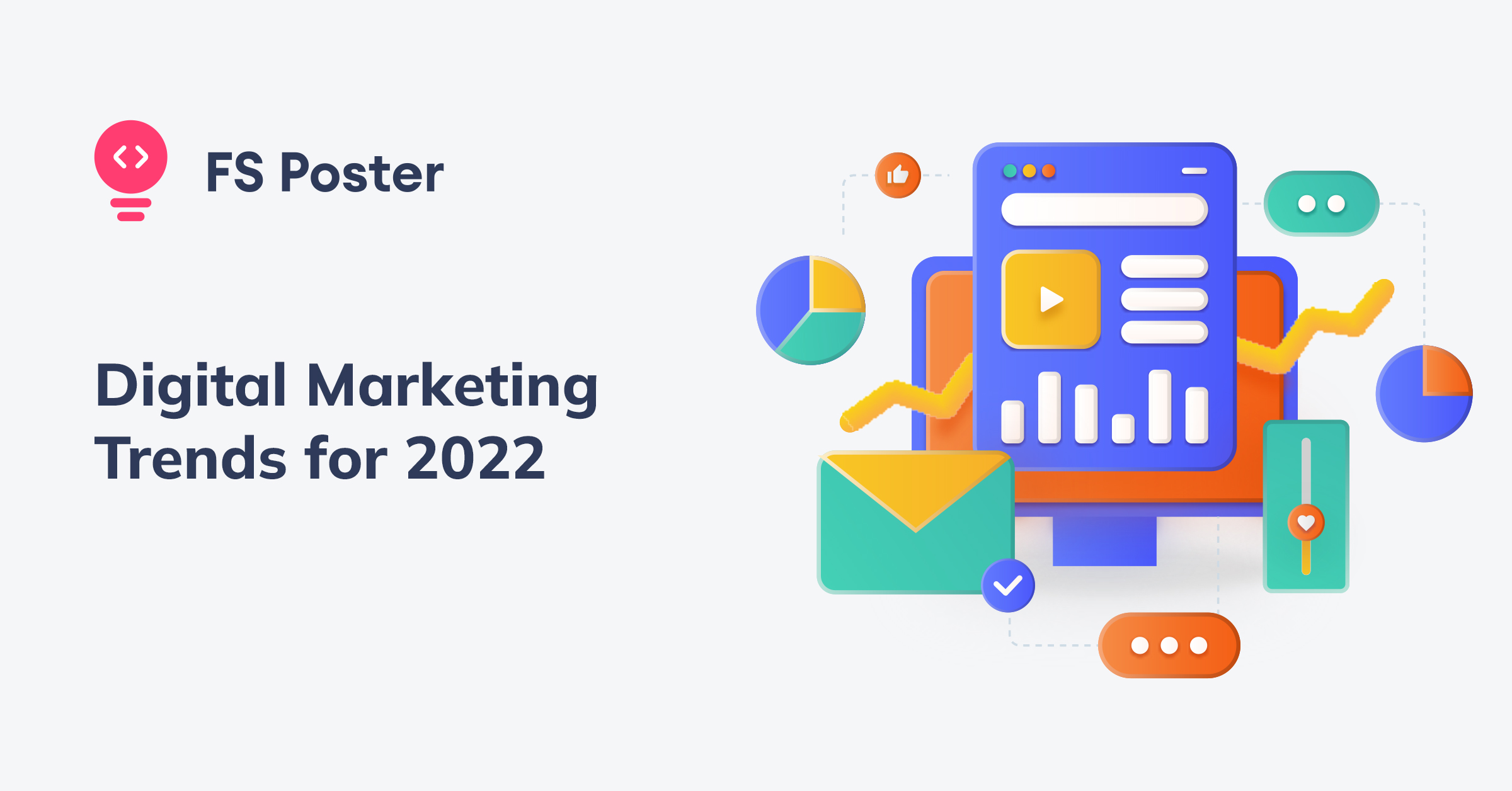 Digital marketing tips
Feb 23, 2022
Updated at: Dec 26, 2022
As we see every year, we are aware that digital marketing is more difficult and more necessary.
There are many digital marketing strategies that businesses that sell products and services on the Internet can implement. However, the strategies applied in marketing are constantly changing. For example, some of the marketing trends that were popular in 2020 multiplied their popularity in 2022, while others are no longer used. For this reason, businesses should constantly follow new marketing trends and apply these trends in order to improve their marketing strategies and increase their sales.
What is the Digital Marketing Trends of 2023?
We thought it worth sharing some of the top trends that will shape your digital marketing approach in 2023 and help you make informed decisions about using technology for business or personal purposes. Here I have chosen the best digital marketing trends for you:
Marketing Automation
Marketing automation; refers to all of the software that can divide customers into audiences in line with their behavior, create customizable marketing messages specific to these audiences, and send the created messages collectively through all preferred channels. Marketing automation uses software to automate monotonous marketing efforts during digital marketing trends.
Marketing Automation will be your perfect assistant to make fewer mistakes and achieve excellent results. Thus, it allows you to earn more profit from your business. And it allows you to focus more on tasks such as manually measuring KPIs and developing your audience.
Top Benefits of Marketing Automation
One of the most important measures in the success of marketers is to increase brand and product awareness. As you can convey the right message to the right customer thanks to marketing automation, your brand will be positioned correctly, and you will have contacted the customer who really needs to know your brand. Thanks to automation, the contact you have established can be segmented, and since your contact will be long-lasting, you can equip your customer with more detailed and relevant information about your products.
Marketing departments have to pay attention to many factors if they are to make an impact today. Social media marketing, email marketing, content marketing, search engine marketing, Google Ads, Facebook and Instagram advertising, online customer service, webinars, and much more digital automation is the combination of all these separate parts and a full-fledged It helps deliver a marketing message.
Thanks to marketing automation, you can easily analyze the behavior of your customers, and as a result of the analysis you make, you can make more sales in shopping. For example, you can make it mean what the buyers of any product buy with this product the most, and you can suggest to the shoppers that "those who bought this product also bought the following products." In this way, you will have the opportunity to sell more, and the customer can have a more positive user experience by remembering the products that they may really need but forgot to buy.
The customer can be contacted through automation before, during, and after the purchase and during the sales process. Digital marketing automation enables us to establish a good relationship with customers. This directly strengthens the company's quality, image, and brand value and affects sales. Even if the customer does not buy the product, he is satisfied with the attention he receives. A brand, firm, company, product, or website can stick in the mind of the customer. If you are looking for a way to improve your business's marketing strategies and reach more customers, With digital automation, you can solve many marketing problems and achieve better results.
Chatbots
Chatbots are AI-powered software you program to facilitate conversations with your customers. You can program your chatbots with specific answers to frequently asked questions (like "Where is your office?" or "What is the price for your services?"; so instead of wasting time and energy answering every single question from your customers, your chatbots can step in and do the work for you.
If you want to strengthen your business's marketing strategy and turn your potential customers into loyal customers, Chatbot will be the perfect digital marketing trend for 2023 for you.
Omnichannel Marketing
Online and offline applications can be defined as marketing and communication strategies created by considering many channels, including branding. Creating a brand vision, creating personalized messaging, and informing content based on interests provide a more consistent experience.
By considering the consumption habits of the people around you, you can determine where your omnichannel marketing consumers are. You can create your marketing channels on platforms such as sites and social media, TV channels.
The content that marketers share with consumers should be on topics that can be of interest to consumers rather than direct marketing messages. This approach should be created in a way that speaks a different but common language for each channel.
Consumers are multi-platforms, from social networks to email and blogs, and use different devices, from mobile to desktop computers and tablets. For this, you need to have a responsive website. All marketers must ensure that the customer can reach the brand on every platform and device.
Privacy and transparency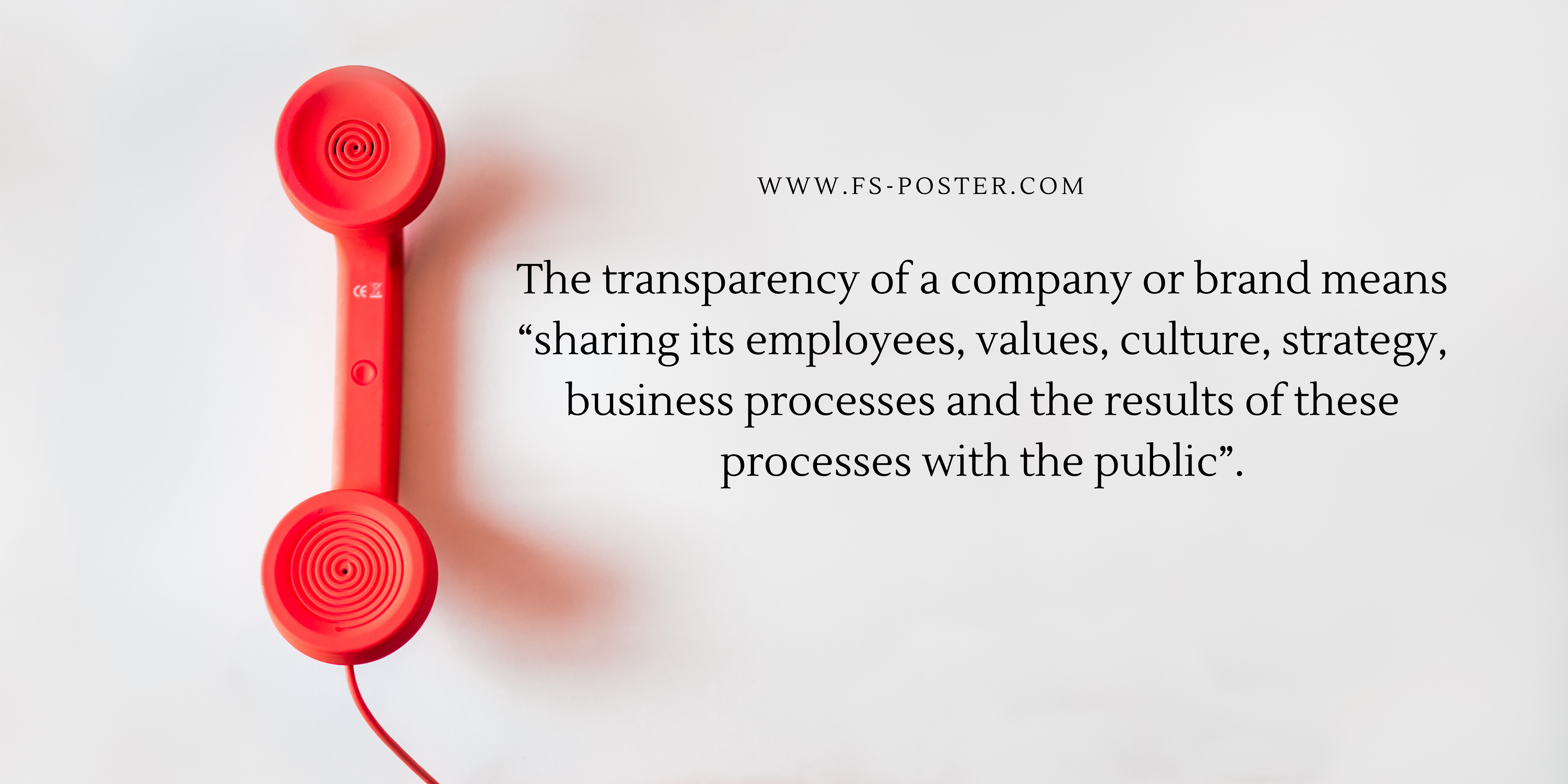 Before we move on to how businesses should protect consumer privacy, we need to discuss what this means in terms of information.
At a basic level, privacy is consumers' right to determine how their personal information is used by third-party organizations.
More than millions of pieces of information are captured every day. This is a very high rate. In the digital world, there is a record of everything from our personal identity information to our card information. Confidentiality is very important so that this information does not fall into the hands of malicious people and is not used by them.
And while this is a simplified list of the different elements that go into digital privacy, it does give you a pretty good idea of the types of data your company probably uses for marketing analytics in one way or another.

Transparency is defined by the phrase that businesses share information about their companies – information that has traditionally been kept confidential – publicly. Working in a transparent manner also creates trust in you and your team.
Personalization
Personalized marketing is the implementation of a strategy in which companies provide personalized content to buyers through the use of data collection, analytics and automation technology.
Its purpose is to communicate with customers and provide them with an experience. 80% say they are more likely to do business with a company that offers personalized experiences.
The benefits of personalized marketing include the following:
The common goal of personalization marketing is to increase sales, increase the number of sales and increase the amount of money spent per sale.
Personalized marketing increases customer engagement. Showing products that customers are really interested in, conveying messages that make sense, and eliminating redundant information.
Thanks to personalized marketing, the probability of taking action from the brand increases. Businesses that dedicate time and resources to implement successful personalized marketing strategies will benefit from a competitive advantage in both brand loyalty and customer satisfaction.
Consumers, email, social media, mobile, etc., tend to engage with brands through a range of channels, including Interacting with the consumer through the right channels and offering personalized, attractive deals allows for increased interactions.
Short videos
Nowadays, people do not care about long videos, just as long blogs do not read. Generally speaking, videos in marketing do not have a set duration. But considering that consumers, in general, give importance to short and clear videos, you should use short videos. Long videos may seem like a waste of time for them, and presenting short and effective videos is among the digital marketing trends today.
Storytelling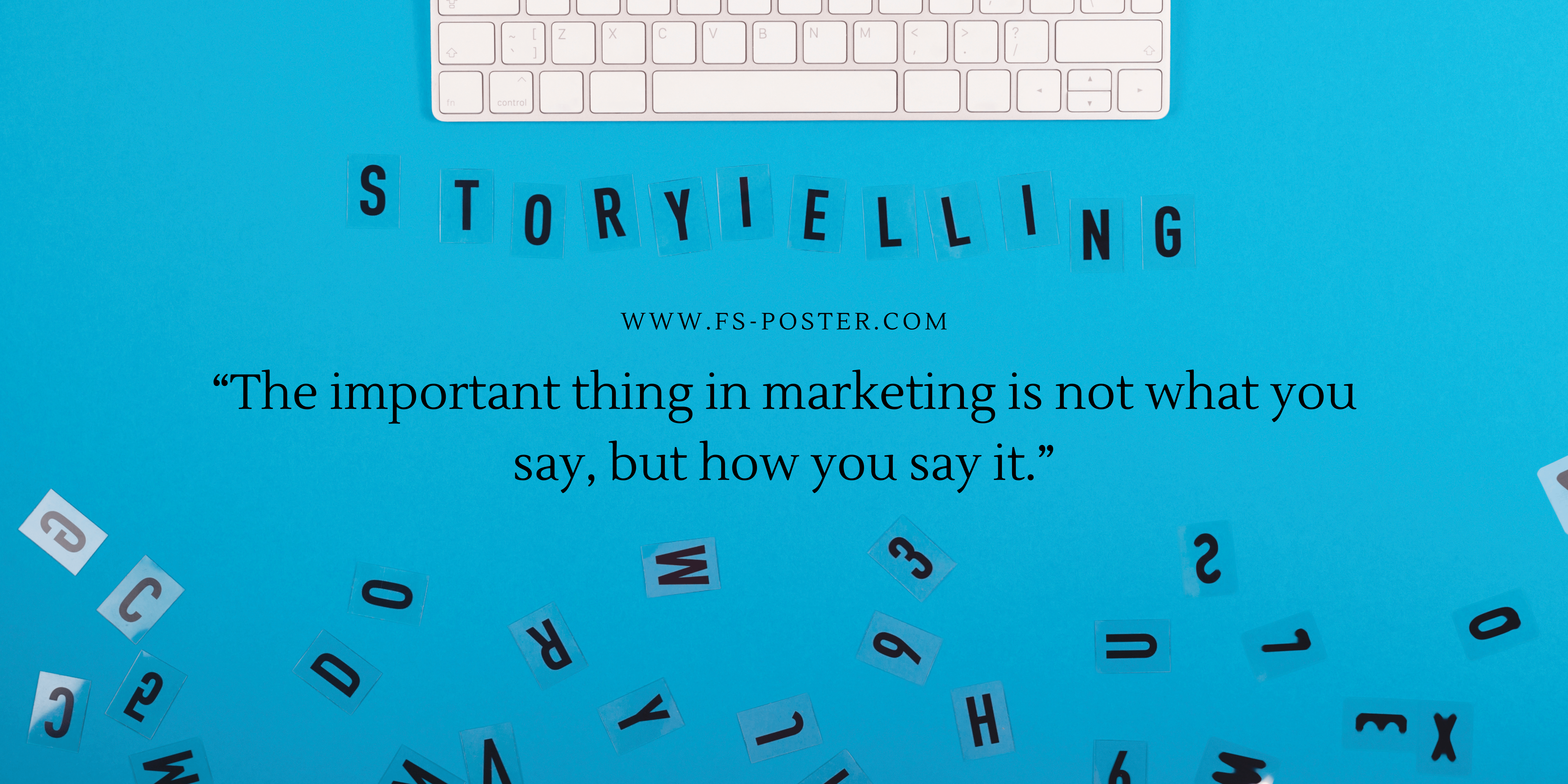 Whether it's a beautiful image or a striking slogan, almost all advertisements in accordance with the traditional understanding of digital marketing are likely to be forgotten. In addition, the small tricks that you do to attract attention in an increasingly competitive environment, which make it difficult to read, do not gain you anything, and it is very possible that there are plans to avoid advertising or such articles in your subconscious. Maybe this is why the technique called storytelling or storytelling has come to the fore.
One of the most influential trends in digital marketing in the marketing world is storytelling. Whatever story you tell for the first time, you create such a magical shape in people's eyes. More than anything, speaking true and fascinating stories will make you bigger in people's eyes.
That's why many businesses now prefer to tell stories in the field of digital marketing in 2023 instead of ranking first in the search engine, advertising in various channels, and making similar posts all the time. While telling a story, he is actually telling about the goals of his company, the commitment of employees, the confidence of customers, or a new product. The decision is yours: Either you will use a method that has thousands of similar ones, and you will get yourself a place in the middle rows, or you will find interesting stories and stand out.
Voice Search
Doing a voice search is a situation that people of all age groups apply for various reasons today. Voice search offers a lot of practicality in terms of quick inquiry and response in this process where technology is rapidly advancing, and there is a race against time.
The ranking of using voice search technology in search engines is also different. The results of our voice searches are featured snippets. Google relies heavily on knowledge graphs and rich snippets to answer voice queries. Searchers want fast and immediate results, and Google understands this and needs detailed analysis.
It is necessary to identify and use question-patterned keywords that are compatible with your site, will provide traffic, and capture your target audience. While doing this, you can try to convert your trafficking keywords into a question pattern.
Mobile compatibility is an important detail in voice search optimization as well as search engine optimization. Having your site mobile-friendly will also increase your chances of voice search queries. In an age where a significant majority of users use mobile, being visible on mobile has become a necessity for sites. Being mobile-compatible in voice search optimization will make you profitable.
Communication
Marketing communication strategy is the planning process for the communication of the marketing strategies that the brand has developed in line with its goals or problems. It is possible to evaluate all kinds of communication efforts toward the goal that the brand wants to achieve under the umbrella of marketing communication.
It is possible to define people working in advertising, marketing, corporate communication, and public relations departments as marketing communicators or marketing communications specialists.
Marketing communication strategies generally consist of five steps, including the above elements.
Evaluating marketing communication opportunities,
Analyzing marketing communication resources,
To reveal the marketing communication goals,
Developing and evaluating alternative marketing communication strategies.
Separating specific marketing communication tasks.
Finally
We have come to the end of our blog, and as we have seen, digital platforms have become a part of our lives in our world.
Digital marketing is an important topic for all businesses, from small to large, and for employees on digital platforms. In order to reach your target audience in a short time and maximize your sales, you need to regularly produce content, basically produce SEO-compatible content and produce useful content for everyone. Considering all these, I have listed the digital marketing trends for you.
If our blog has been useful to you, don't forget to check out my other blogs and let me know in the comments.