Boost Your Social Media Marketing with FS Poster WordPress Auto-poster Plugin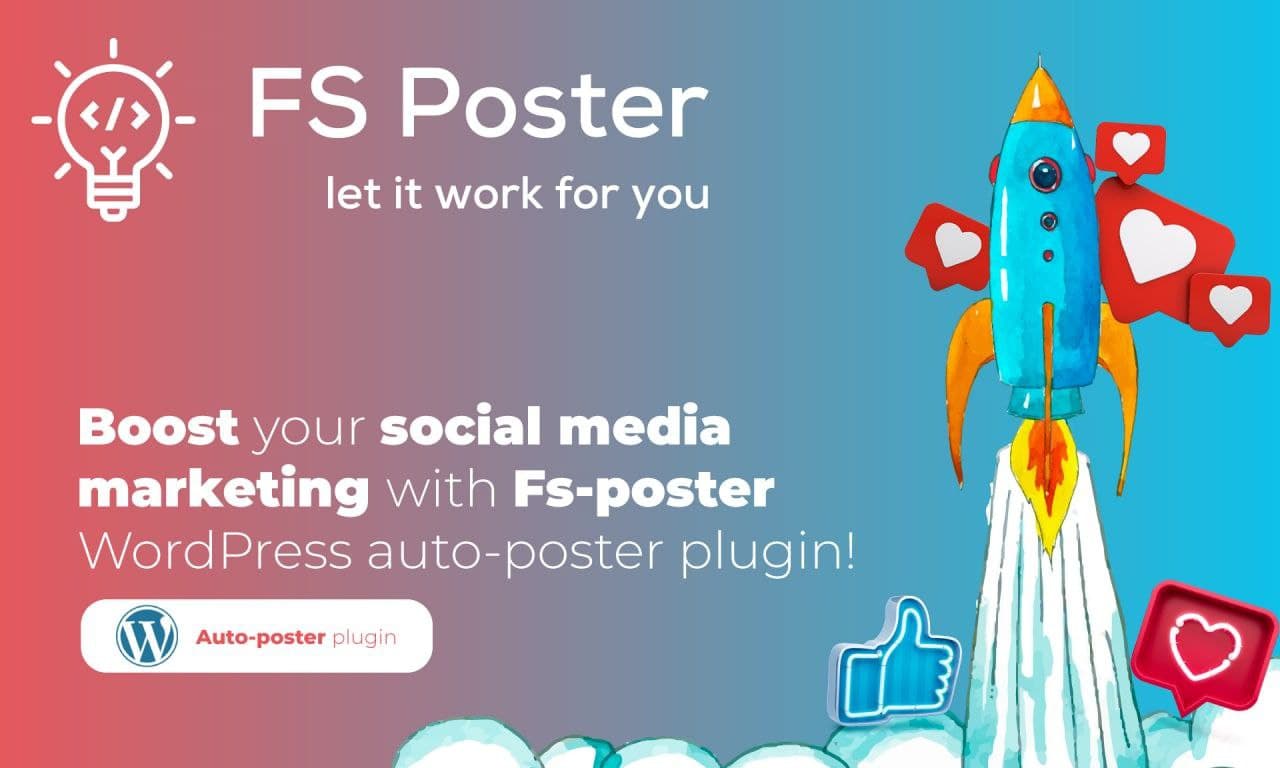 Social Networks
Feb 10, 2021
Updated at: Jan 18, 2023
Publishing content becomes crucial if you want to hit your target audience with it. Nowadays, social media channels help you reach this goal. You may not have time for social media marketing, but you frequently have to share content in your accounts. That's why it is better to use WordPress auto-poster plugins for scheduling and not to spend too much time posting.
If you wonder how you can boost your social media marketing, we shared some tips in this blog. Here are some tips:
Pick your goals and objectives
If you intend to jumpstart your social media campaign, having a solid roadmap, priorities, and targets is crucial. If you don't know what you want, how can you do it?
Not to mention, if you don't have clear targets to begin with, you can't calculate or develop your tactics over time. Your priorities for social media should be consistent with your overall marketing activities.
If you intend to turn a profit, communicating and engaging with your audience is essential in today's marketing. It would be best if you considered your client, inside and out, to achieve so.
If you hope to develop an excellent social media campaign, you should recognize their needs, expectations, and desires.
To boost your social media campaign, run contests
One of the most attractive tactics you can use is to create an excellent social media contest. It'll improve your visibility online, your subscribers, and your interaction.
Carefully select your social media posts
Any bit of material that you share on social media should be thought-out carefully. If you post to post something, you're all wrong about it. You will need to learn each network's various uses based on your posts on the social network. When you learn about the various networks, you will concentrate on which ones you believe your organization can mesh well with.
A significant component to crushing it in the social media campaign is choosing the right words. Depending on the social network you are sharing material on, the way you get your message out may differ.
Keep a minimum of promotional strategies
A long time back, for a good cause, intrusive, mainstream ads went out the window. Customers also do not want to be sold. They want genuine relationships with you to be developed. To get your viewer or clients to believe you, this is the secret sauce. And if they trust you, they'll purchase it from you. When brands and corporations publish so many ads, customers find it offputting.
Use video content in your strategy
Video content in social media marketing is so critical today. It will help you improve your marketing by sharing successful and good videos.
It is certainly no wonder that it should be a high priority to design creative images for social media. Photos will assist you with getting the attention of your audience.
Connect with your customers
It will have devastating consequences on your organization if you do not establish relationships with your audience and clients. The best way to do this is by communicating with the viewers sincerely. This would lead to targeted individuals on your website landing smack dab and buying your services or goods. For any marketing campaign, social media is a vital instrument. And it mostly comes down to the fact that corporations can connect and communicate with their clients in an almost misleading manner.
Use the right social media automation tool
You need to post these blogs on your social media pages for interaction and clicks if you share blogs on your WordPress website. To automate this process, you will need an auto-poster plugin for your website. There are many reasons for using a social media automation tool. If you don't use these plugins, we will show you the reasons why you have to start using an auto-poster plugin. Here are some of them:
Saving your time- In order not to waste it, time is the most valuable thing. You'll create and schedule your posts in minutes for the next few days with these plugins.
Sharing your content regularly- You will be able to share your posts frequently with the auto-posting plugin. So you will keep your social media updated.
Releases you from boring manual processes- The auto-posting plugin will let you spend your time on a creative part of your job.
Increasing your website traffic- Sharing your posts on social media will bring more traffic to your website. This traffic will improve your website's SEO.
FS Poster is one of the best plugins for auto-posting. You can share your WordPress blogs with your social media accounts through this plugin. You will install it in a few minutes and start using it. To use this plugin, you don't need technical skills.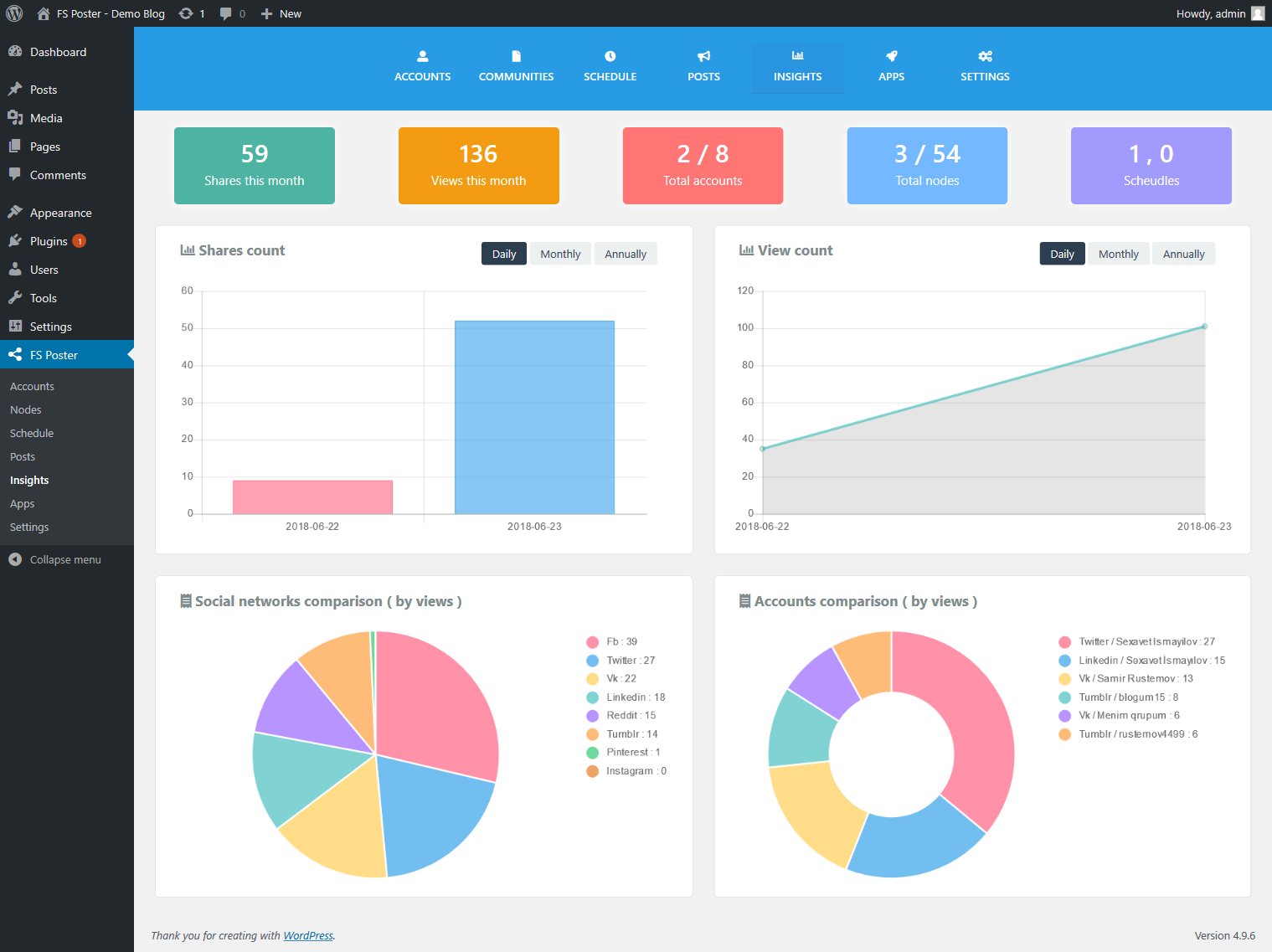 You can also re-share your old posts with FS Poster and plan your content for the coming days. 13 social media networks, including Facebook, Instagram, and Twitter, are supported by the plugin.
If you've been thinking about forming a community on Facebook, now is the moment. You should create a Facebook group for good engagement. With the significant developments in social media, Facebook has been hit the hardest. The Facebook algorithm has improved, making it more difficult for Facebook pages to expand or benefit from it. The best tactic to apply to every social media marketing campaign is to expand a Facebook community.
Promotion is essential to the whole plan
The most mind-blowing, high-quality content on the web might be made, but if nobody has an eye on it, you won't see results. That's when it comes to promotion. Promotion is so critical in the marketing campaign of social media.
Follow the various trends and changes
In social media marketing, keeping ahead of the curb is crucial. It's changing forever, and algorithms are adjusting to the left, right, and middle. Make it your job to keep on top of the latest social media developments and moves. It's essential to keep on top of these patterns and any algorithm improvements to make the most of your social media strategy.
Be a friend with your audience
This is so important. As a faceless company with little individuality, one of the most complicated mistakes on social media is emerging. People tend to get to know the business on a more personal basis in the new era of openness. Today, several brands crack jokes and are not afraid to speak to their fans as their friends would.
Keep your social media accounts fresh
In social media marketing, exchanging posts regularly is so critical. Your fans will forget you if you don't share periodically. Sharing too much is also not pleasant. You have to schedule and regularly share by analyzing and understanding the clients.
You may use auto-poster software to share and organize if you do not want to spend your time in the sharing process. In this process, the FS Poster WordPress auto-poster plugin will help you. From websites to social media pages, you can post your blogs. You can also directly share and schedule content on social media without writing a blog.
It is essential to evaluate the efficacy of social media posts. To understand what your customers want to see from your company, analyzing methods is critical. If you want to boost your social media marketing, follow our tips.
Conclusion
We share tips for enhancing your social media content. Our blog will assist you when creating your strategy. In this process, using the proper auto-posting tool will assist you. Our FS Poster plugin is perfect for your marketing campaign for social media.
We have included information about the FS Poster WordPress auto-poster plugin above. FS Poster has a lot of features to improve your social media marketing. Try our demo version and see the difference.