How to Set Up a Content Repurposing Workflow?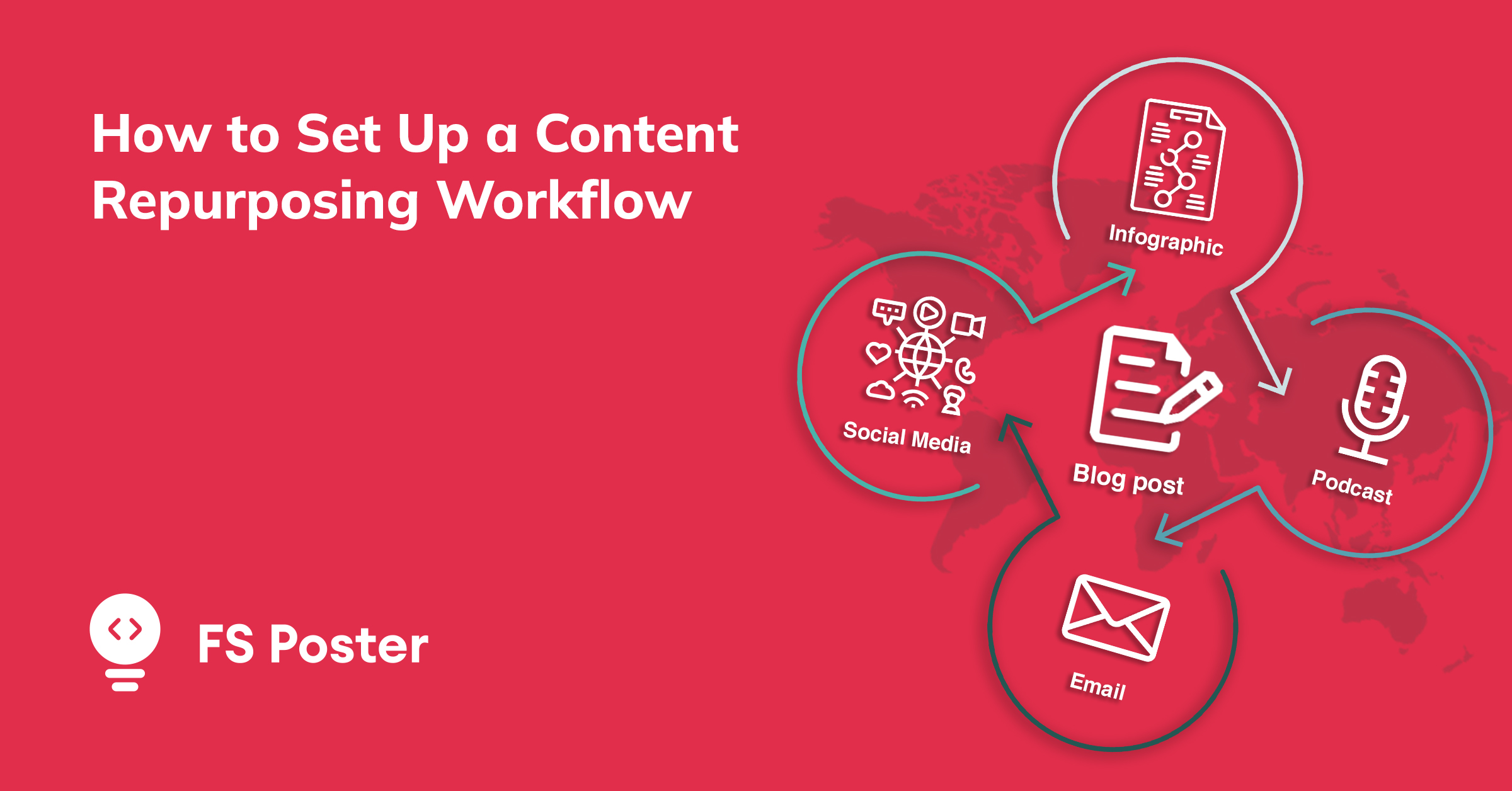 Digital marketing tips
Feb 09, 2022
The content repurposing workflow you have shared will help you increase your work experience. Since you have learned enough from your previous content-sharing experiences, you will not make the same mistakes in your new content and you will do more excellent work.
Before reposting content, compare your previous results and be more sensitive when reposting.
Remember, adding a touch of color to your old content takes steps towards reaching more audiences.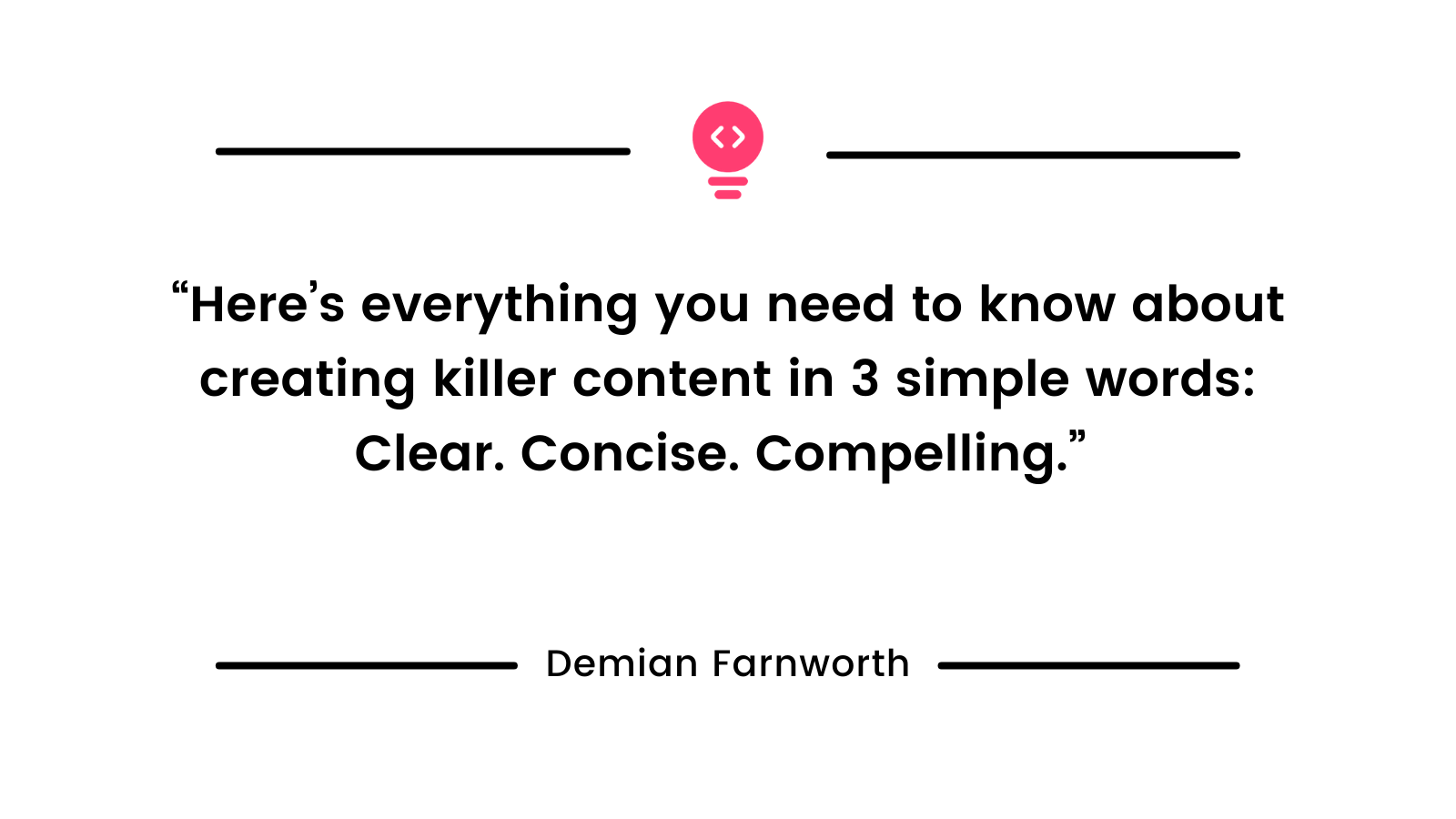 What is Content Repurposing Workflow?
Content repurposing is reusing old content somewhere else. Most of the time, when sharing content, you take care to comply with certain criteria, but as time passes, you can see how many mistakes you made in this content. But when you start again, you don't start with 0 experience, you start with more knowledge because you have experienced it before.
Content repurposing workflow - This statement may sound counterintuitive. However, I will try to show you how important this definition is.
The purpose of setting a content repurposing strategy is to attract a new audience and extract new value from them.
Creating great content takes some effort. Content reuse is brief and general reuse of the content you have shared on your site so far, but that does not mean that copying and resharing your content as content is for reuse purposes. It is often said as "recycling of content".
Why is Content Repurposing Strategy Important for SEO?
There is a lot of information on the internet such as spider tor. Search engine optimizations help marketers who care about search results in this mess.
Most importantly, resharing your content allows you to reach wider audiences. You get more organic traffic by investing less.
The other important part is that your SEO information plays an important role here, you should rewrite or add some popular keywords when making changes to the blog, which is one of the important issues in order to reach more audiences.
Content repurposing template
Here is the content repurposing template created by Ginger Marketing:
The 9 Best Ways to Repurpose Content
1. Update Your Old Blog Posts with New ones
No matter how much accuracy you seek when blogging, you will never be able to write accurately. Or things that are more trending in 2019 may not attract attention now. The first thing you will do is open your blog and make changes up to date.
Of course, the information you change must be dependent on the previous one. Take care not to add inaccurate information. You can be sure that the subtle changes you make will help increase your audience. This is part of the content repurposing workflow.
2. Podcasts
Each period has its own constantly changing demands in terms of content. Today, as everyone knows, video content is in great demand. Even today, it gets extra attention and views. We can actually define the most basic definition of the podcast as "Audio blogging".
Recording your best articles with audio and turning them into podcasts is a great content repurposing strategy for you. Because the top-selling brands are increasing their sales using a podcast and attracting extra attention to themselves.
Remember it's much easier to learn by listening than reading an entire blog post
3. Build an infographic
Since infographics are for informational purposes today, they should be more attractive than your other articles.
The most important issues to be considered while making infographics; Attention should be paid to data sources, statistical information, content, visual elements, as well as to which company and person the infographic was made for what purpose or how appropriate it is to the content of the subject the company is dealing with.
Colors, images, and content used should be clear, simple, and reflect the person or company. It is a great method for content repurposing strategy. If you have a small business, you may be interested in the "Top 10 Do & Don't for Running a Small Business" infographic blog we shared.
4. Videography
It's true that the more blog posts are being read and engaging these days, the more videos are gaining traction with viewers. Turning your blog posts into videos allows people to fully understand what they don't understand on the blog. And instead of reading long blog posts, you can make sure people watch videos to make their job easier. Remember, video marketing is developing more nowadays.
The Importance of Converting Written Content into Video Content
It makes great contributions to SEO studies. Video content will help increase your organic discoverability level in search engines.
With content conversion, you do not have to create content from scratch, you will save time when you make a video of your already existing content by technical development. From here, you can spend your extra time on the production of other content. It will have positive benefits for your time management.
Explainer videos work extremely well for dense or complex topics. Something that might take a few thousand words to explain in writing may only need a minute or so of well-crafted video to achieve the same goal. Similarly, tutorials on highly specific or technical tasks can often be much more effective as step-by-step videos than long written guides.
Meeting with thought leaders in your industry is an excellent way to make valuable connections with influential people in your field and further establish your site as a source of original content.
If you're on Facebook, you've probably seen those gif recipe videos that turn an entire meal into a 30-second video. Of course, time-lapse videos aren't just limited to food gifs; You can shoot a time-lapse video of just about anything from a house being built to its before and after the makeover.
5. Create an Ebooks
The e-book, which has recently become very popular among book lovers, has become more preferred than normal paper books with its many advantages.
E-books are preferred by many people because they can be easily carried in pockets and bags. This book; It can be prepared with different file formats such as PDF, ePub, and Mobi. This situation enables the creation of many alternatives and the development of the e-book sector.
Take a deeper dive into this topic than what you've written on their blog. If you have a better-written blog on any topic, collect it and turn it into an ebook.
6. Turn Blog Posts into Online Courses
If you have a deep knowledge of any subject and you have written it as a blog on your site, you can gain more audience by creating a course from 0. What you need to do is find out which of your content gets the most traffic and choose a starting point for your course.
This time, more people will see your content and you will keep it on your site for a long time. After you add the course to your site, you can show the audience that you are an expert in any subject.
7. Increase your organic visibility
No matter how much you invest in paid ads, it is not as effective as organic reach, unfortunately. Reuse of your content is one of the best ways to repurpose content that helps increase your organic visibility.
8. Convert your content into images
If you share remarkable and unused content on your site, of course, you will have more interaction. Using images or anything visual will be the best choice for your content repurposing strategy. Making a design and gaining more users within minutes will be an inevitable method in this regard.
9. Create a Pinterest instructographic
Although similar to infographics, instructographics show what is done and how. Sometimes things that have an easy explanation can be explained in a messy way on blogs. This time we need instructors. Pinterest is a great platform for this. A how-to post in your old post would be a good opportunity to try out an instruction chart.
Summary
We have come to the end of our blog, sharing content reuse strategies and ways with you. Adding color to your Legacy Content allows you to get extra traffic to your site. It's better to turn each piece of content into another piece of content than to create one from scratch. Remember, it takes more effort to get more good luck. I believe you will find this content repurposing workflow blog a great way to reach an even bigger audience with your best content.
If you are a WordPress user, we recommend using our plugin, FS Poster, to share your content on social channels. With more than 15 integrations and different great features, FS Poster will be the perfect choice for you. FS Poster is an affordable plugin with countless features that you can use for a lifetime by paying only once.
For more information use the Demo now and check out the features