How to Write Compelling Landing Page Content to Get a Higher Conversion?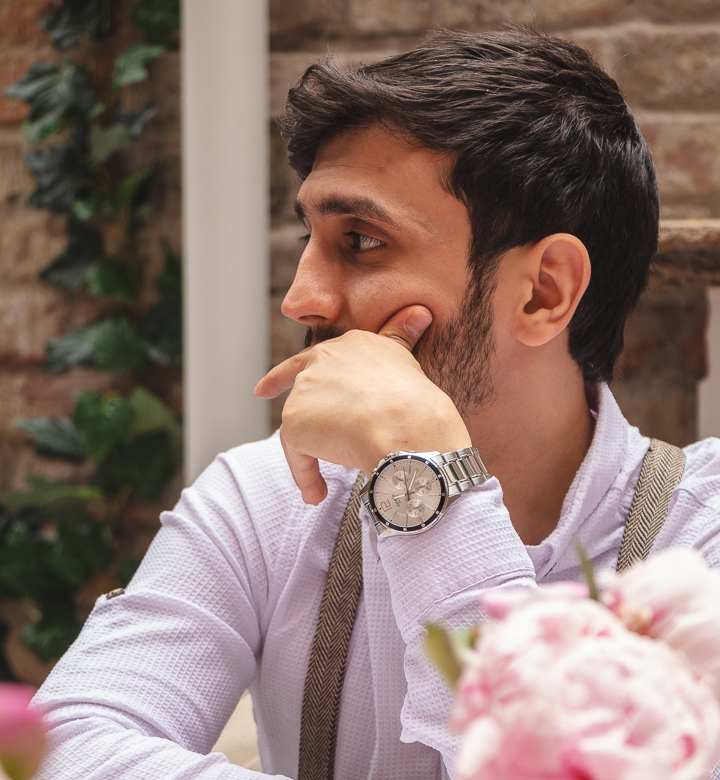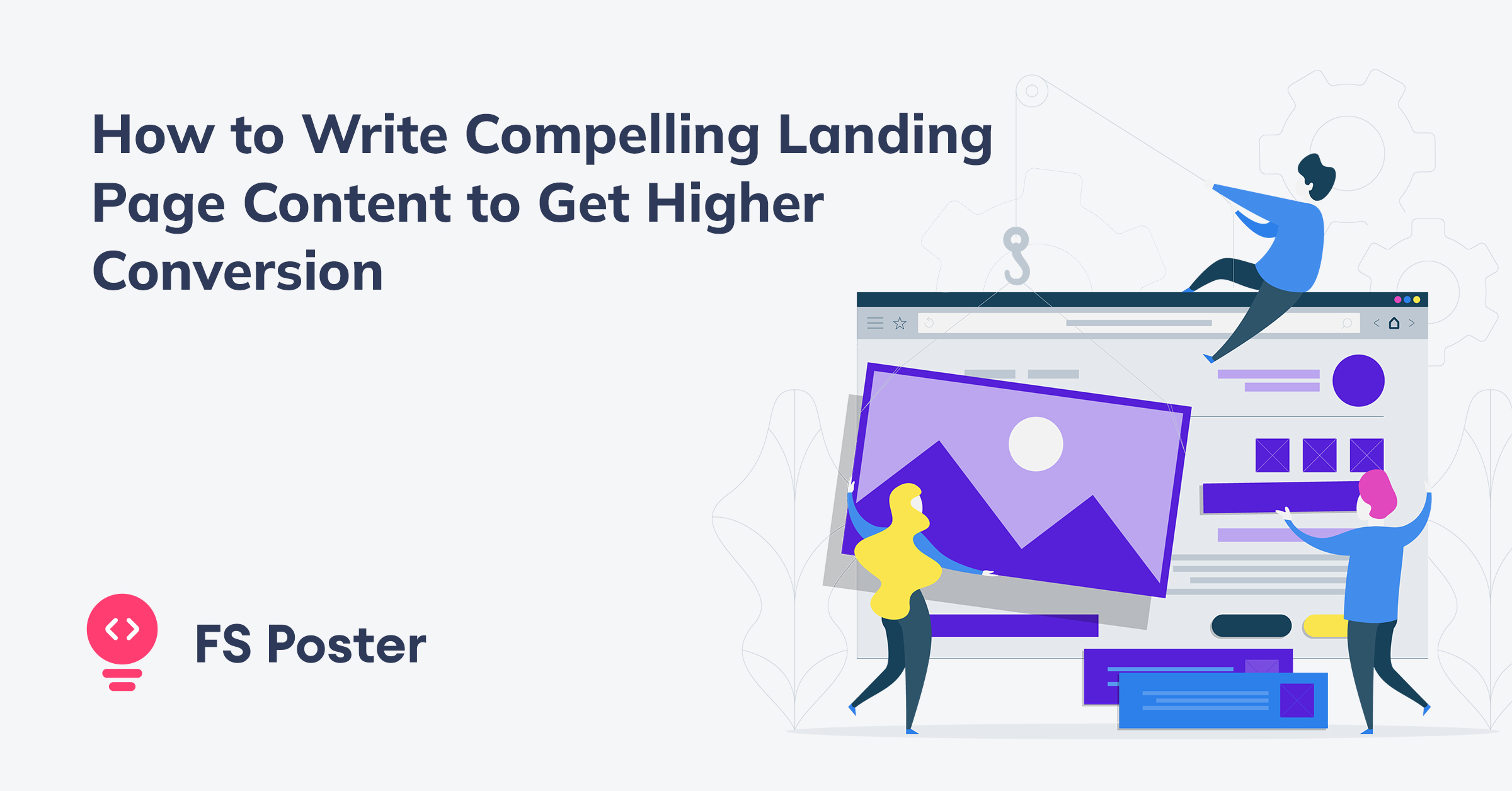 Digital marketing tips
Jan 28, 2021
Updated at: Oct 10, 2023
Landing pages are the most important pages or elements of the websites. A landing page is a designed space that a visitor arrives at on your website after clicking an ad. Therefore, your landing page content must be appealing, marketing-friendly, and conversation-centric. Its appeal for your target audience can measure the quality of content. It should be short, to the point, and appeal to many personas.
Well-written landing page content includes classic business school acronym: AIDA.
Attention
Interest
Desire
Action
No matter how the landing page is designed, the primary goal is to grab audience attention with compelling call-to-action elements, outstanding headlines, and unique and brief content.
Don't forget: Great landing page content always produces sales. Many copywriters have several skills, such as sales, digital marketing, and psychology. Yes, these people should think about people's minds and act accordingly. Because in deep layers of a landing page, conversion is a science of mind: use strategies to process information, make decisions, and affect people's behavior to purchase your products.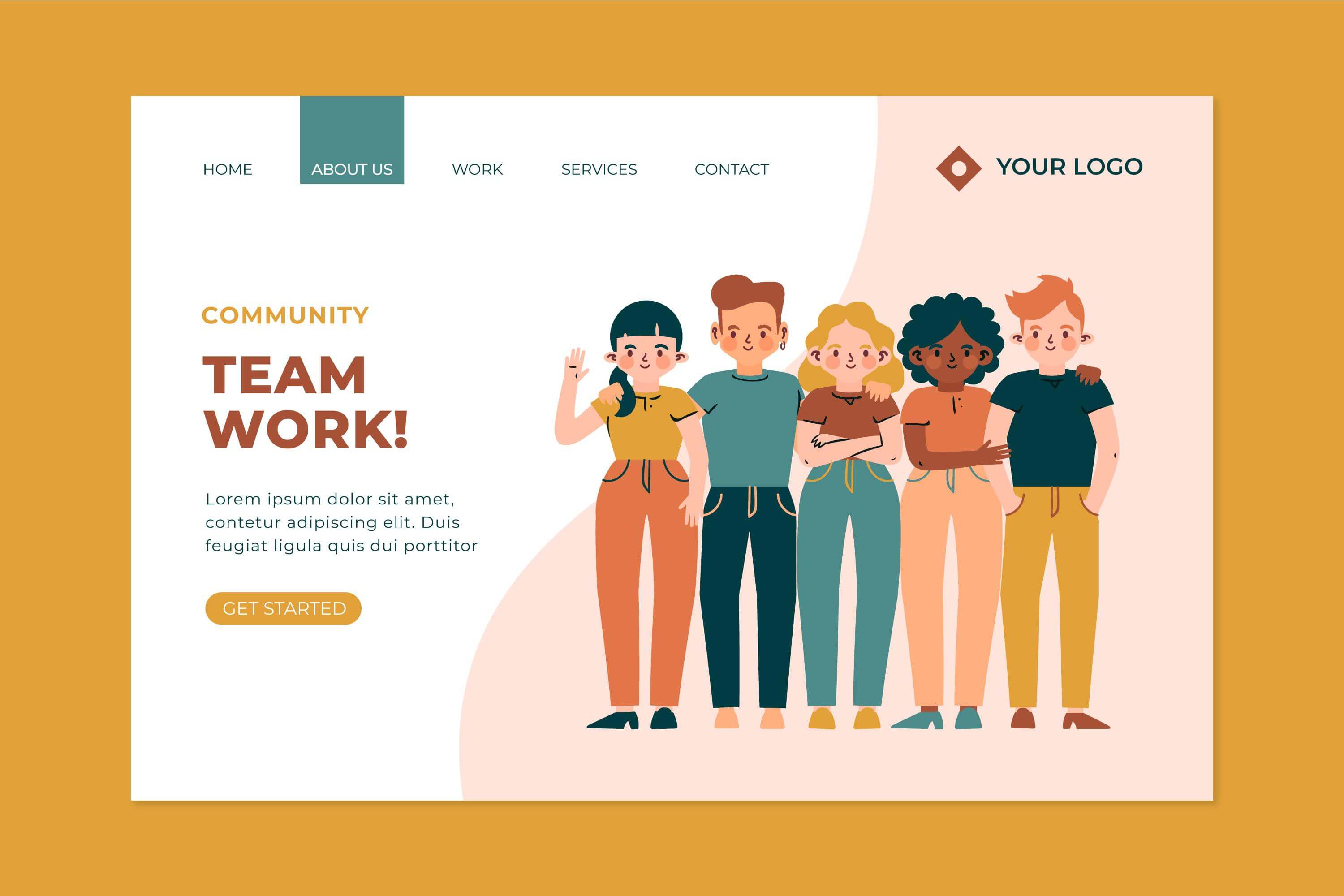 So, before creating a landing page, ask some questions to find out the best strategies for your business:
How do I design a landing page?
What should be included on my landing page?
What call-to-action information should I use?
How do I drive traffic to my landing page?
What is a reasonable landing conversion rate?
And so on, depending on your business profile, audience, and website goals.
This guide will show you how to write a landing page that converts.
Why do you need a landing page?
Before writing landing page content, you have to understand the goals of your business and the expectations of people. Therefore, you need to ask several questions before designing a landing page.
1. What is the goal? Choosing the goal for your landing page is vital. This will dictate what content you need to put on these pages, so it's essential to determine this before initiating the design process. For instance, do you want to gather email addresses, sell products, get messages, or receive inquiries? Or you may have different goals such as getting more subscribers for your newsletter, filling out a form, and so on. The first step is to determine goals before creating a landing page. Aside from writing content for a landing page, goals determine how you will promote the landing page, what KPIs you will use to measure them.
2. Who are the competitors? Doing research about your competitors is the key element of your strategy. To find out your real competitors, you need to understand who are you competing against, how are they succeeding, and how can you copy their success? You will get some great ideas, development strategies, page designs, and content insights by answering these questions.
3. Who is the audience? To understand your target audience's preferences and behavior, you need to know who they are. When designing a landing page, you have to tailor each landing page variation you write to just one persona. It means that you have to address each type of person and grab their attention to your website.
You cannot have one template and apply it to all landing page content. Simply, it will not help, and you will not be successful. Research your target audience to create personalized copy that best responds to their needs. Unless you know who your potential customers are, it will not be easy to write persuasive copy using the voice of the customer.
4. How does the audience get the landing page? Any successful marketing strategy requires a thorough understanding of your target audience. At this stage, it should go without saying that your landing pages should be optimized for reading on any screen size. Your visitor should not have to zoom in and slide all over the website to see your landing page if they are on a mobile device.
Consider the context your audience may come from before you decide on a message - if they came to your landing page through Google, for instance, you might want to craft a different message than if they arrived at it through Twitter or Facebook.
With businesses generating more leads, the value of landing pages has skyrocketed. This is good news if you have a lot, but not so much if you don't. In contrast, it may seem like a challenge to create that many landing pages; there are some things you can do to help the process along.
5. Does the landing page align with current trends? You have to analyze your audience period by period. People's expectations and preferences change every year or period; make sure you follow up on their needs and current trends.
Attracting more visitors to your business requires customized messages according to the trends and your products/services. These personalized messages can help meet the unique needs of your target audience and drive desired traffic to your website.
Social media is a great tool to organically bring people to the website. In this regard, you can select the important pieces of the landing page content and share it on social media to quickly and organically drive the traffic.
By using FS Poster social media auto-poster, you can share your website content across social networks. See the features to know more about its benefits.
With that being said, let's dive into the topic.
Write a compelling headline.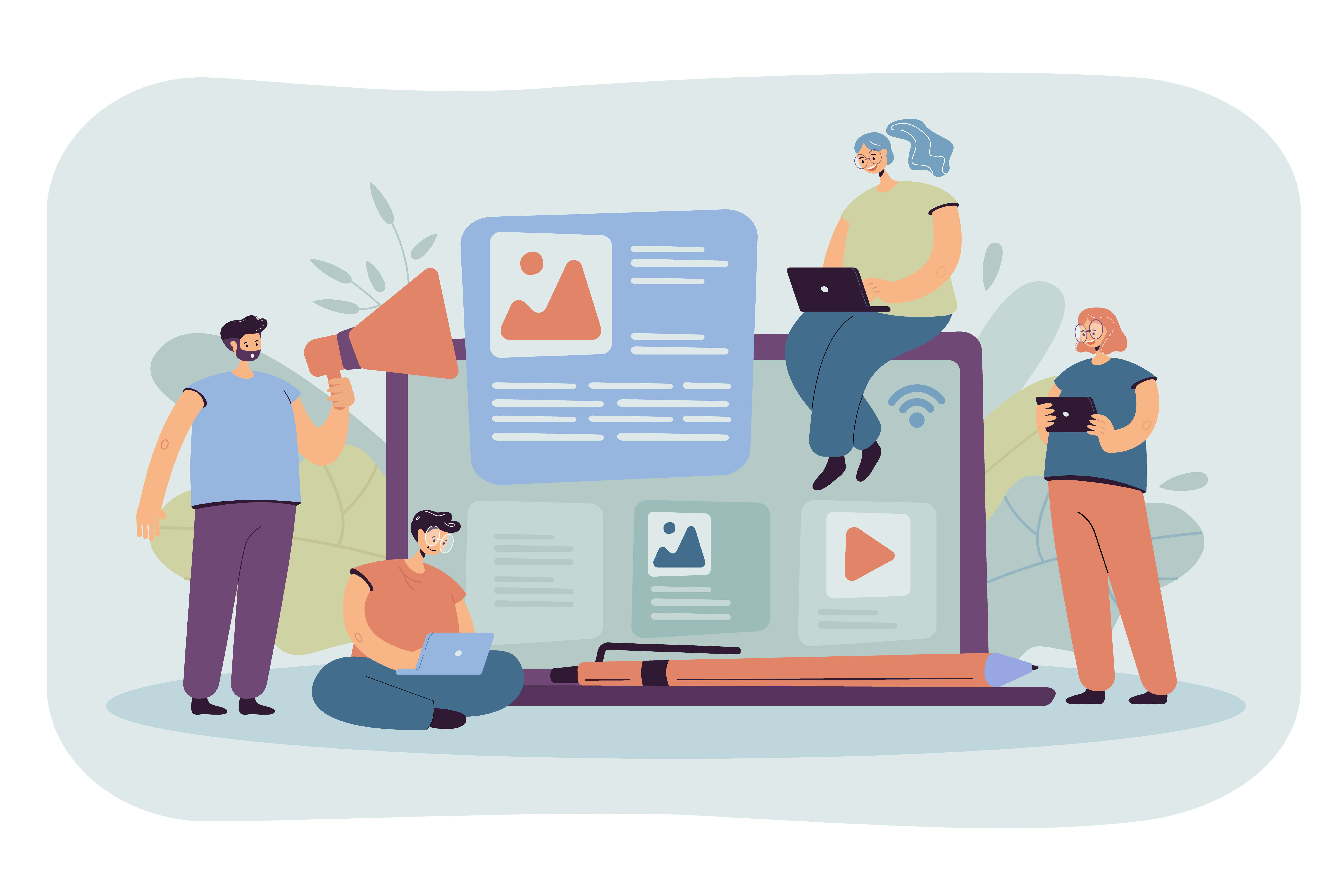 Writing an attractive title is a crucial element of landing page content. People tend to skim the content of any web page before continuing to read or take action. Headlines and content must be attractive to ensure that the content gives all necessary and relevant information. First impressions count; what you write here could entice people to keep reading.
The ideal landing page headlines reassure visitors that they've arrived at the proper place and that the page content is worth their time. If you follow the best practices, your headline will be relevant, personal, active, straightforward, and easy to see. In addition, it will address the visitor's core problem and the solution that your website offers.
All in all, headlines are usually a short part of any content. Ensure that your headlines address visitors directly, highlight the benefits, and show that the process is quick and easy.
Make the Landing Page scannable.
Nowadays, people prefer to read less if they do no't impress the content. Visitors skim the content, and if they like it, they take action. Therefore, your headline, subhead, bullet points, or any other part of the landing page must be an attention killer.
Visitors will pay attention to formatting, such as bold text. You can use bullet points to break up your writing and highlight crucial information.
So, focus on your visitors' demands and expectations. Draw the "big picture" by carefully choosing the title, keywords, and sub-content to ensure that the landing page is relevant to your audience's expectations.
Use customer testimonials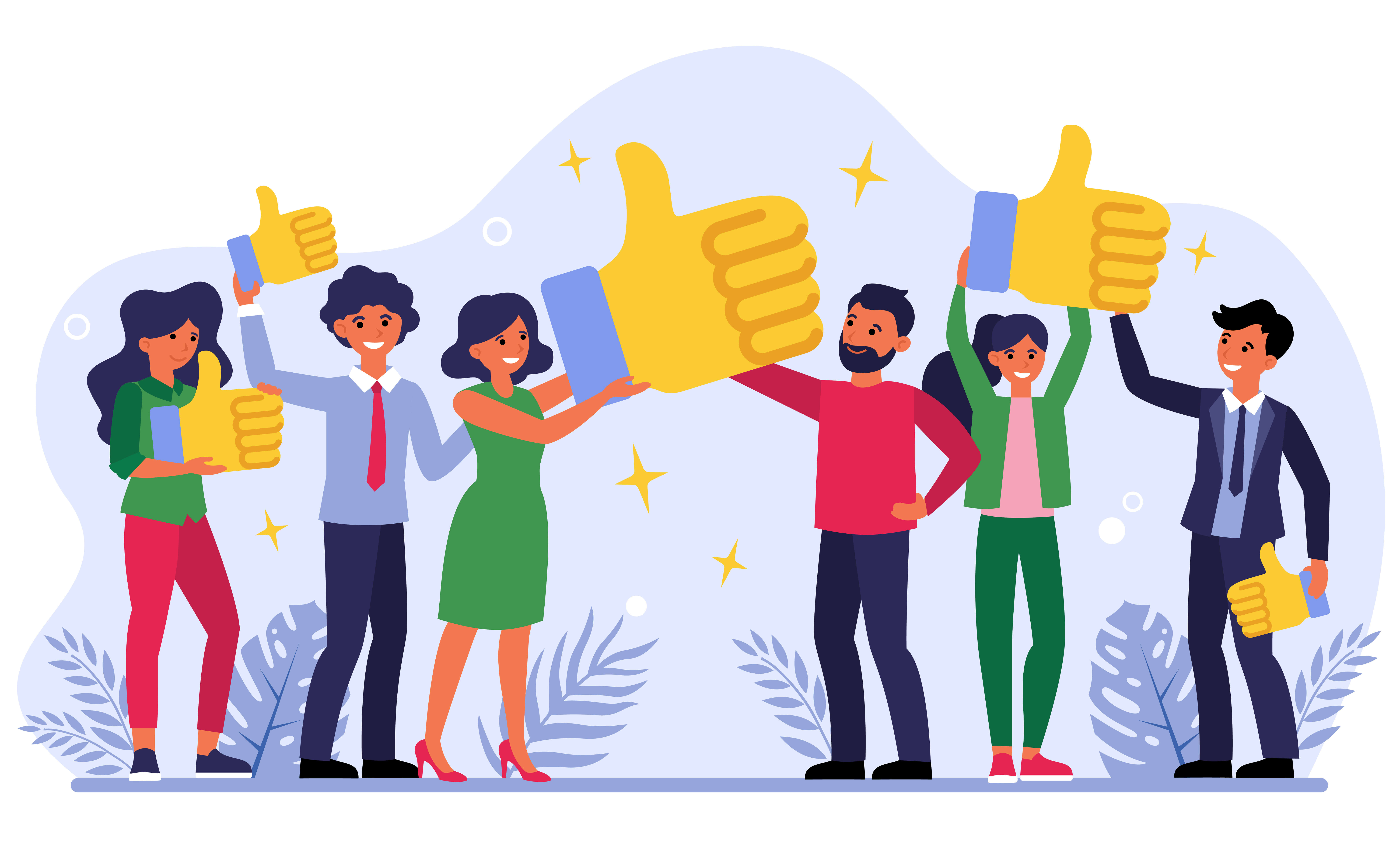 People always prefer to review the product before purchasing. They are in search of trust. Social media and customer reviews are very effective tools to determine the quality of the product or service. Consider this: when you read insightful reviews, don't they convince you to purchase? So, it is the same for the landing page.
Customer testimonials produce great engagement like nothing else can. Because you cannot describe your product/service as authentically as your customers. Customers purchase, try, and analyze the items, then review them. Some people post compelling reviews, so you can copy them and include them on your landing page.
We all know how important customer testimonials are, so make sure to include some on your landing page. You can, of course, either use static or video testimonials. Still, the important thing is that you find what makes visitors most comfortable.
Use plain language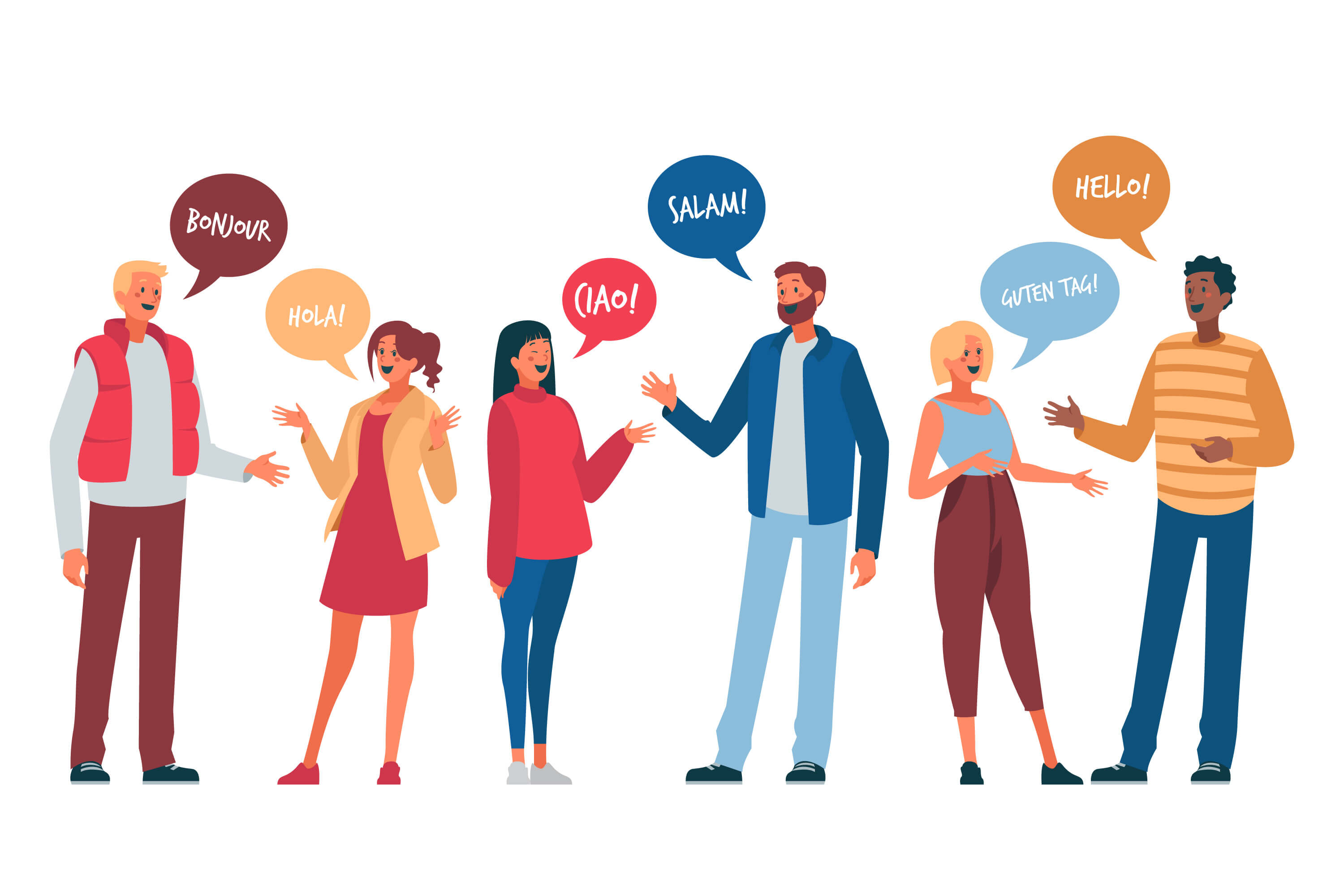 The language of the content matters. You can write perfect, grammar mistake-free, and fancy content for your landing page using passive voice and long sentences. But do they really help to increase the conversion rate?
The answer is NO. Be simple. You may be a good writer or storyteller, but literary prowess is useless when designing a landing page. In this case, your most potent writing skill is simplicity. People do not read fancy sentences or long stories; they want to get the most important information directly from the content.
With that being said, the best landing page content keeps it simple by addressing visitors directly, using everyday language and short sentences, and being conversational.
If you want your landing page to convert, write like a person talking to another person. You can also break a couple of grammatical rules here and there – people do!
Emphasize the benefits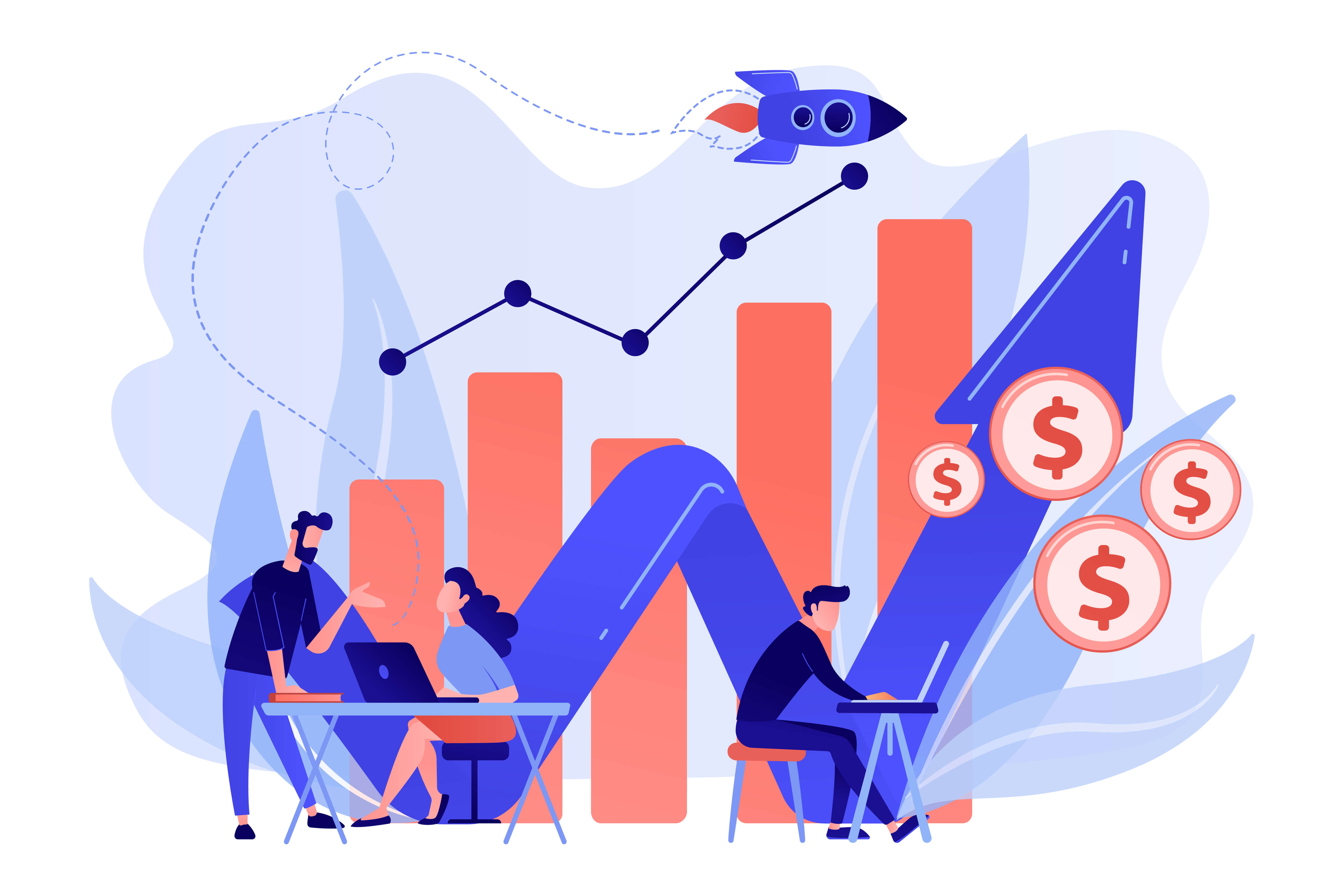 After some period of time running a business, you will find out that people do not care about the products or services. In other words, naming or product/service itself is not "interesting"; in other words, they are interested in your solution that you are trying to sell them.
A few years ago, most businesses spent tons of money on advertising their products by talking only about them. People always miss the most crucial information from the products: what are the benefits and what they will bring to them?
But today, everything is changed. Significantly, the rise of social media revealed people's behavior and thoughts about products or services by posting their feedback. Because people do not focus on the solution because they already know what solution they are looking for. They can also learn about the products and services by researching and comparing them with others.
So, as a result, people want to know about benefits instead of product specifications or information. It is only natural that potential customers want to know how your product or service will benefit their abilities and increase their productivity. It's normal to mention your solution because it gives the customer an indication that they are in the right place.
Use numbers and statistics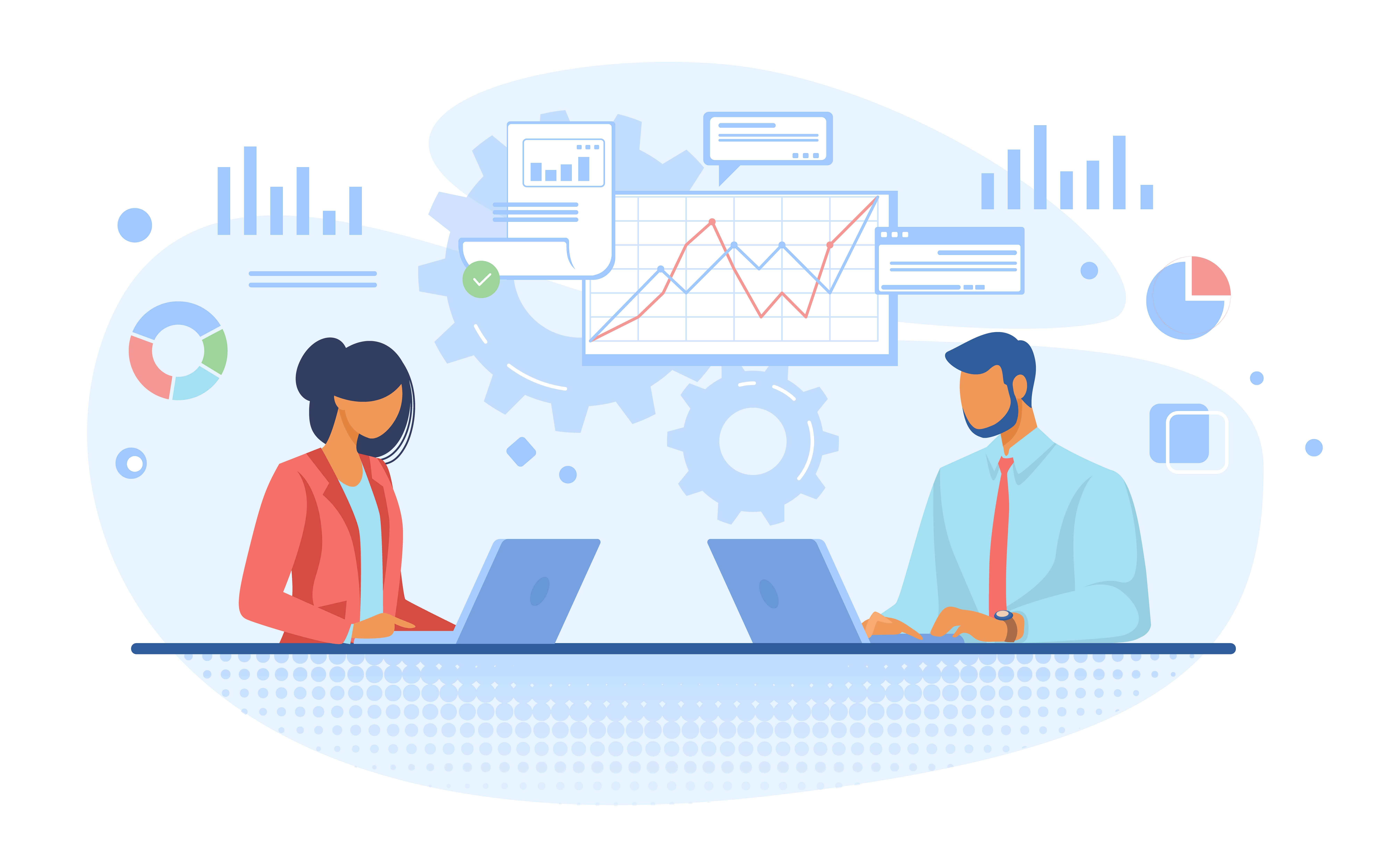 Including numbers and statistics improve conversion rate and engagement. It makes rich and informative landing page content. For instance, take a look at these statements:
According to our business strategy, the sales rate has been exploded.
In the last six months, customer satisfaction has increased by an average of 80% and resulted in 10 times more sales comparing the previous period.
You will probably go for the second statement because it demonstrates clear, specific information by providing valuable statistics. This will help people decide whether they are interested in it. The audience will understand the power of the product, how it would affect their business, and their gain if they decide to go for it.
All in all, the numbers make a big difference. Your customers want to have details about benefits they have bought and examples of what will happen if they end up using your product. Being specific is a powerful tool.
Pay attention to CTA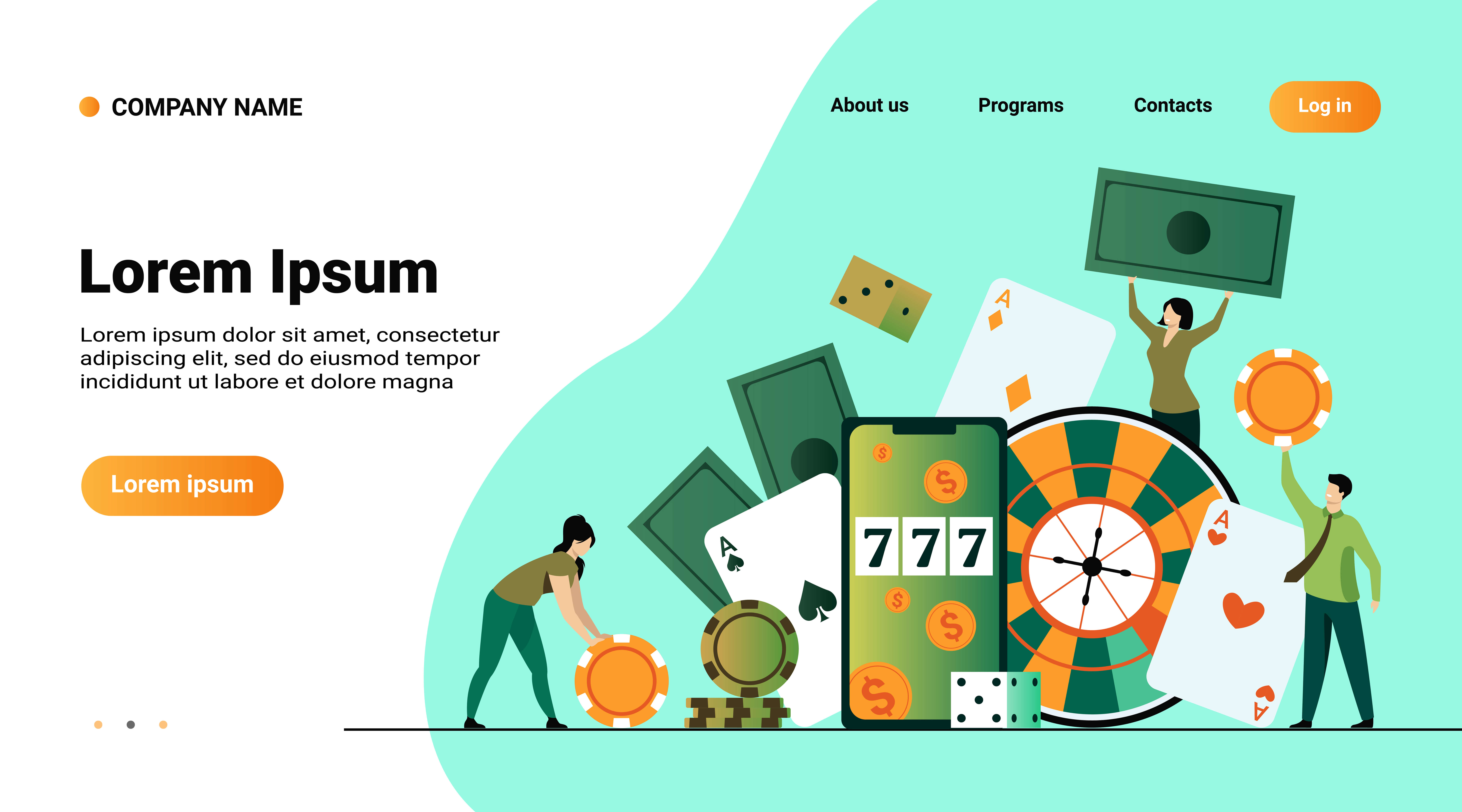 Call-to-action (CTA) is the most critical element of your landing page. Because your aim is simple and straightforward: you want your audience to click the button, forms, or newsletter subscription. That's the main thing you want to sell them. Therefore, nailing the CTA is one of the most crucial landing page practices.
CTA button is usually short, so it should fit both bigger and smaller screens. In addition, every word counts, therefore making it simple but straightforward. You can use an action verb or an address depending on the purpose.
Use eye-catching images/appropriate videos.
So far, we have been talking about the significant elements of the landing pages. However, a perfect landing page includes images and videos to catch people's attention and lead them to relevant pages or actions.
Some visitors will skip right over your headline. If they see an image that means something to them, people are often more likely to give the landing page another chance. Therefore, use fresh photos for your landing page. Try to design dedicated images that express your product or service as well as the benefit to the user.
But! Maybe are videos better than images? In some cases, yes. Pictures can say few words due to the limitation of size, but what about videos? They can express thousands of words.
Videos are a great medium to increase engagement and conversion rates. But do not use long videos for your landing page. Nowadays, one-minute videos are trending and interesting for people.
Wrap up
To sum up, the landing page strategy is similar to your blog content strategy. The main goal is to enhance your business and bring people to your website. Choose headlines wisely; they should deliver the most important message of your content. However, do not put everything into one sentence. Make it exciting for people.
Do not use too many sentences or words. The landing page content is not a blog post or product promotion as an advertisement. It is the place where people decide to continue. Therefore, choose relevant images, put the proper CTAs, and provide numbers to show the benefits of your product.
We hope this article helped you build an outstanding landing page for your website.
Do not forget to check our articles regarding the content writing checklist and share it on social media. Keep consistency between your strategies and goals that ultimately reflects themselves in your landing page content.