How to use Facebook Business Suite? Tips for Using Facebook Business Suite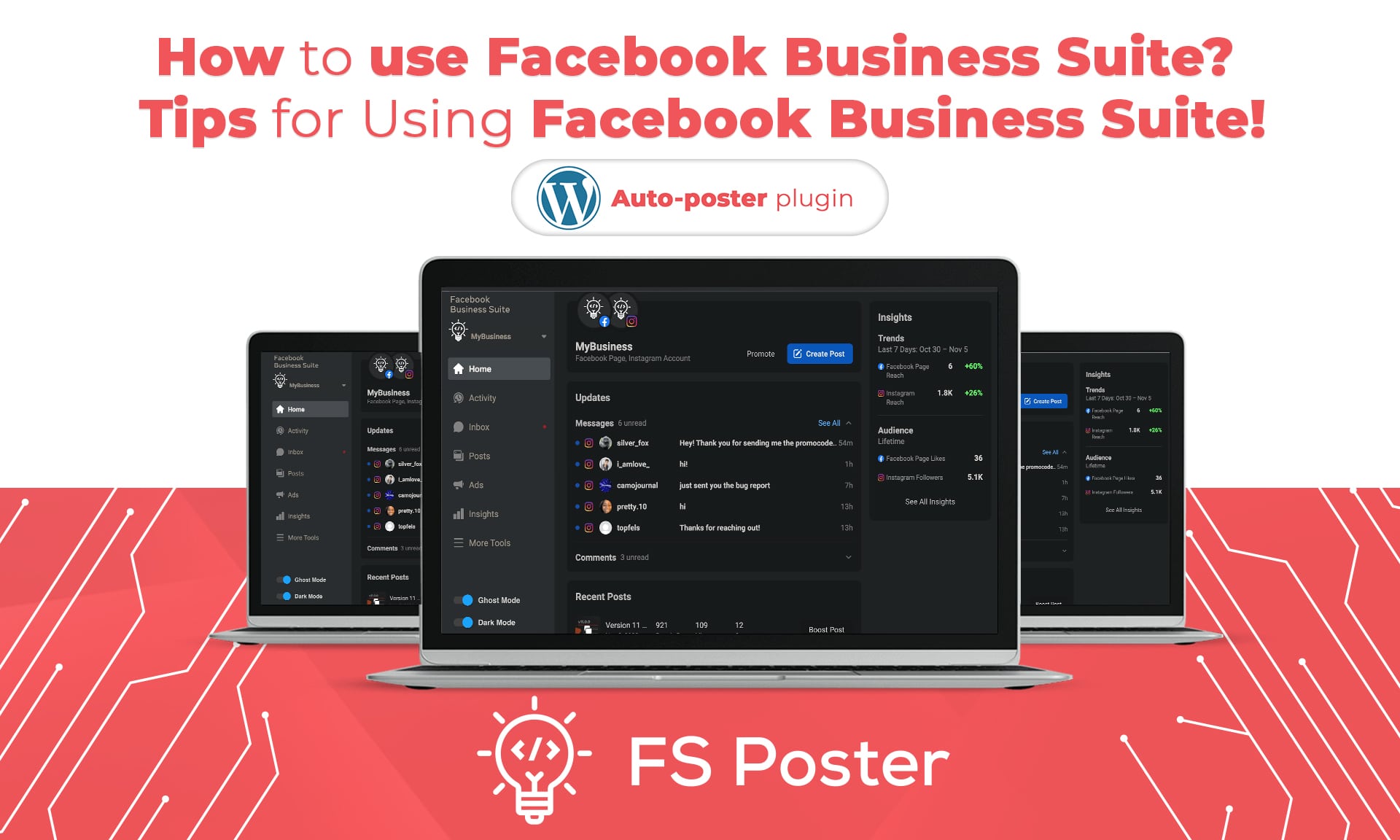 Social Networks
Apr 23, 2021
Are you trying to know how to handle your Instagram and Facebook marketing best? Do you know what Facebook Business Suite is?
You'll discover what Facebook Business Suite is and tips for using Facebook Business Suite in this post.
What is Facebook Business Suite, and how does it work?
Marketers and small business owners have been searching for opportunities to make the two sites fit well together since Facebook bought Instagram in 2012. Sure, you might cross-promote your posts from one channel to the other, but it's always been a pain and necessitates the use of another app typically.
Mark Zuckerberg started 2019 with a keynote focused on connection and privacy. He announced Facebook's long-term effort to integrate its messaging applications into a single tool. Facebook made significant progress toward that target in September 2020, when it began pushing out the opportunity for a few select accounts to message through apps.
Around the same time, Facebook launched Facebook Business Suite, a new management tool to make it simpler and quicker for small companies to handle their profile on Facebook and Instagram.
Small companies will be able to "post to Facebook and Instagram at the same time, and manage and receive messages, feedback, and warnings in one location," according to Sheryl Sandberg, Facebook's chief executive officer. "Through Facebook and Instagram insights, they can quickly see what's going and hear what's resonating with customers."
As a result of the worldwide pandemic, more people than ever have found themselves online using social media. More contact with companies, more advertisements to firms, and more people buying online have resulted. By offering a single forum from which small businesses can reach and track their social inboxes, post engagement, and insights, Facebook Business Suite lets small businesses keep up with the increased demand for their online presence while saving time.
Keep up with updates to rules, rules, and terms of service to ensure consistency with the new interface.
Respond to comments made by your fans
When they come, nurture takes the lead
Create, schedule, and publish content that is in line with the company's objectives and vision
Examine the effectiveness of the material being shared and its economic effects
Both the desktop and cellphone versions of Business Suite are available. The smartphone app has replaced the Facebook Pages Manager app. You'll be required to sign in to the Facebook Business Suite app if you want to log into the Facebook Pages Manager app.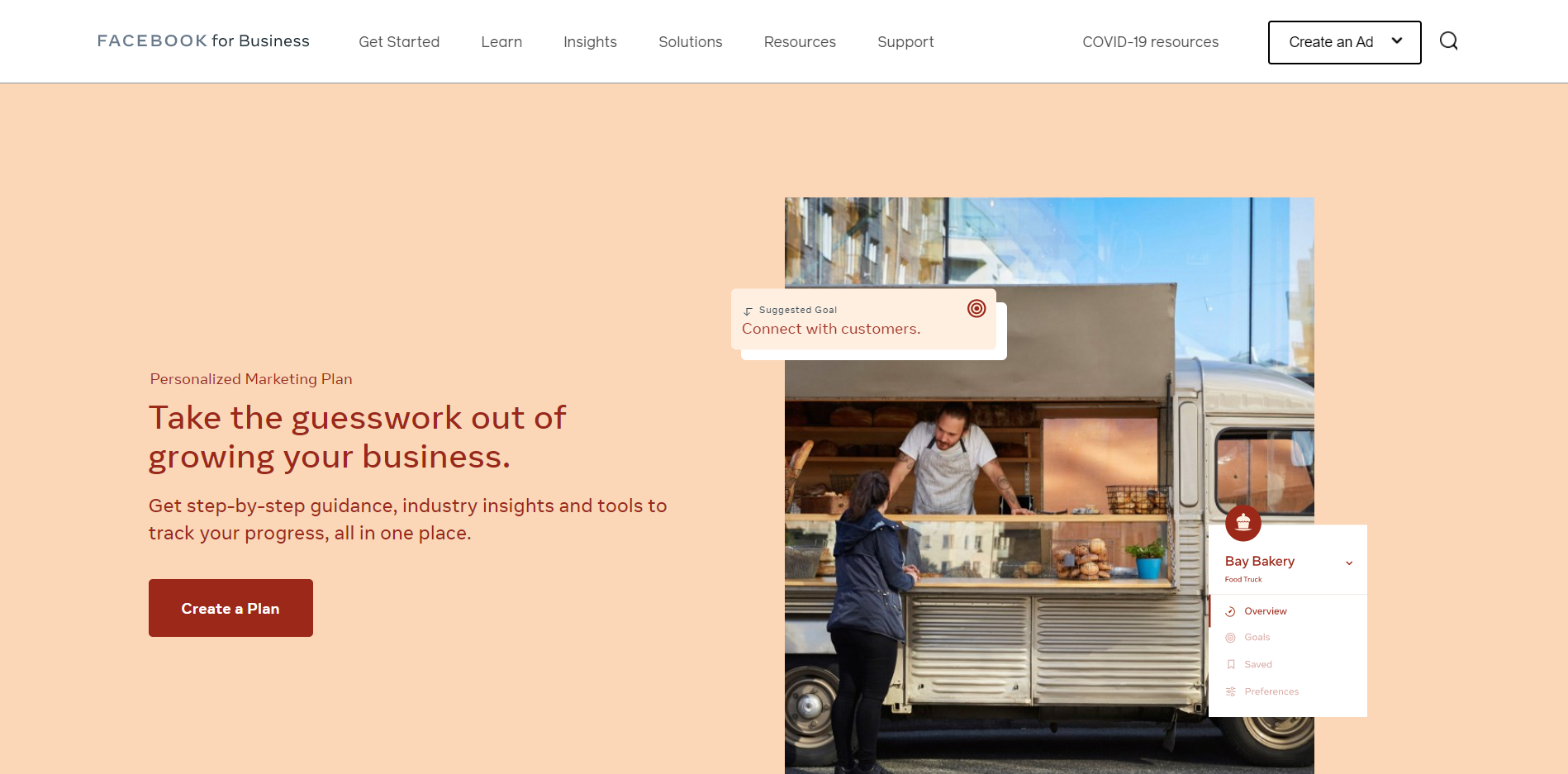 Connect your Instagram and Facebook accounts with Facebook Business Suite
Facebook advises that you add your Instagram account to your Facebook business page when using Facebook Business Suite. You would be able to expand the advantages of using Business Suite by doing so. For example, you can easily exchange photos and posts from one app to the other, add third-party content between the two sites, and share advertisements.
To do so, make sure your Instagram account has been transferred to a company account (if you want to link the two sites with a personal account, you'll be asked to do so).
After these, log into your Facebook account, go to your profile page, and choose Settings. Once there, scroll down until you see Instagram on the left and link your Instagram account by following the on-screen prompts.
That's what there is to it! You can use Facebook Business Suite after you've linked your Facebook and Instagram accounts.
Organize the marketing with Facebook Business Suite features
Facebook Business Suite promises to be the low-cost social media management tool that small companies have been looking for. It features a single inbox, an insights dashboard, and the ability to generate and schedule posts across different sites, much like most social network management software. On the other hand, Facebook Business Suite is also a long way from entirely replacing other social media management tools.
Suppose you're a small company trying to consolidate your Facebook and Instagram presence. Facebook and Instagram are the only platforms you're seeking to develop and create a brand on right now. In that case, Business Suite gives you the power and flexibility of other social media marketing resources without the extra fees (and without the need to use another tool).
Facebook Business Suite makes it easy to get all of the tools you need to handle the company's social media activity on Facebook and Instagram. Here's a breakdown of the pages and what you might expect to see inside them:
In this section, you'll find an overview of alerts and the most recent posts from your Facebook pages and Instagram profiles, including new feedback and likes. You can also find a summary of current ad behavior and observations here.
The Activity tab displays who has communicated with your Facebook and Instagram posts (liked or commented).
You can read and respond to private messages from your Facebook profile, Facebook Messenger, and Instagram account using the single inbox.
Go to Business Settings and pick the Automatic Responses option to create an automated response.
You may set up a variety of autoresponders from here:
Customer greetings: Send a quick response to someone who messages you or an away message to let people know when you'll be back to read their message.
Inform People About Work Openings: If anyone applies for a job position for you, let them know you've got their application.
Share the information about your page: Respond to inquiries on how to reach you or where you can be found.
Appointment Reminders: The day before a planned appointment, submit appointment reminders.
Respond to Feedback: Send a note if anyone recommends or does not recommend your company.
You will build, upload, and schedule new posts to your Facebook profile and an Instagram feed in the Posts section of Facebook Business Suite and get a full view of the insights for each article you publish.
From Business Suite, you can post on Facebook and Instagram simultaneously, preview how your post will appear on both sites, and upload media.
You can post and schedule WordPress blog posts to Facebook, Instagram, and other 11 social networks. It is possible with the FS Poster auto-poster plugin. Try FS Poster's demo version.
You will see a summary of your recent advertising in the Ads section. You can also make new advertisements and improve the existing ones. From your Facebook page or Instagram account, you can raise a message.
Facebook Business Suite Insights, as you would imagine, includes comprehensive reporting on the patterns and results of each agency (Facebook profile and Instagram account) linked to your business.
Other Facebook items, such as the Events Manager, Business Settings, and the media library, are available on the desktop.
The mobile app does not have the same features as the desktop version (such as the media library). However, you can access most of the tools by clicking the grid icon on the far right of the toolbar.
Facebook Creator Studio and Facebook Business Manager vs. Facebook Business Suite
The most significant distinction between Facebook Business Suite and Facebook Creator Studio is how each was created.
Facebook created the Facebook Business Suite to simplify business management and collaboration across various networks. This means that while the metric overview and content development capabilities are limited, reading and reacting to group discussions is easy.
Facebook Creator Studio focuses on making and handling content for various items like stories, videos, and standard feed updates and providing a more in-depth view of specific metrics like video analytics.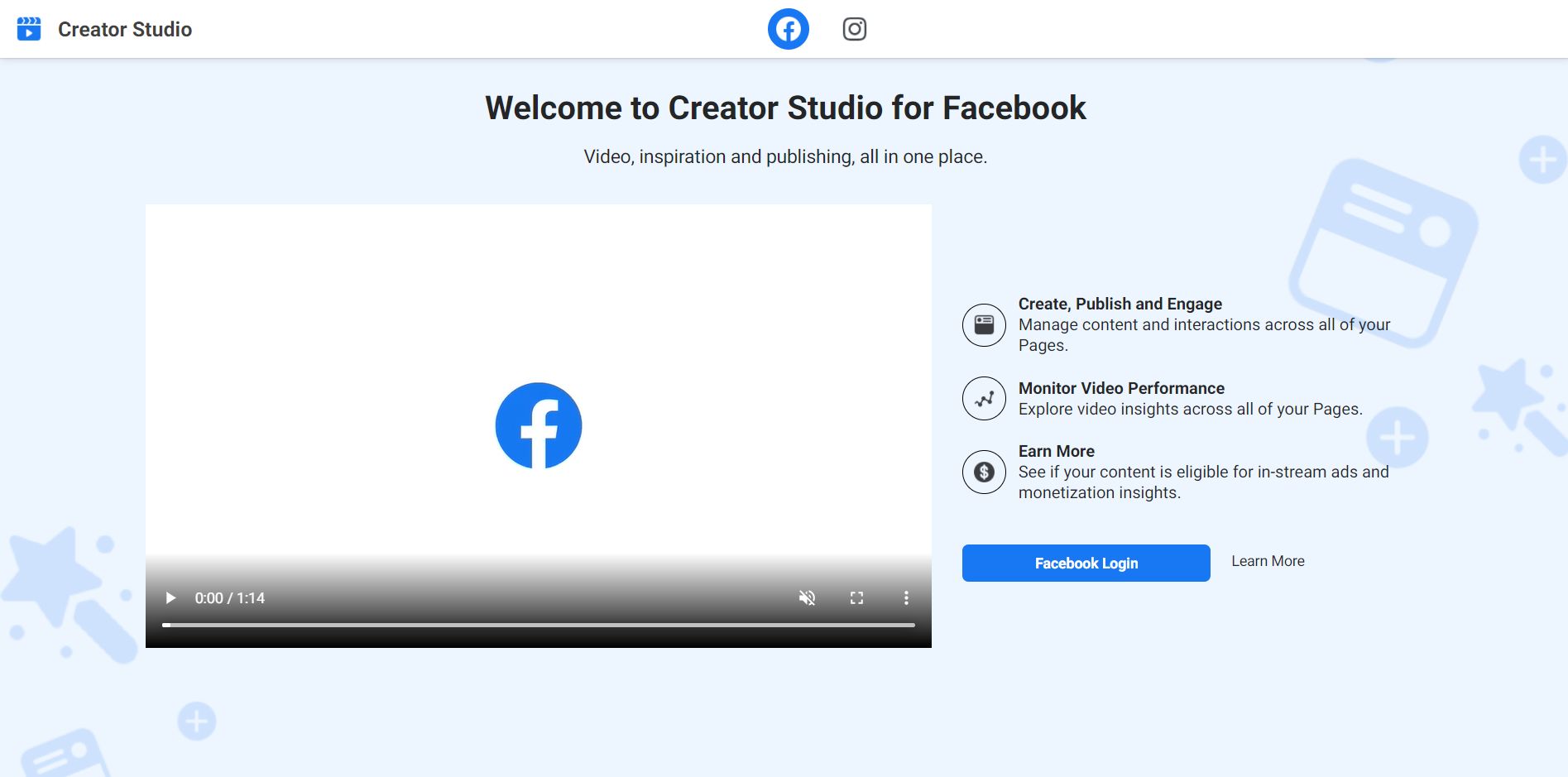 Other benefits of using Facebook Creator Studio for content development over Facebook Business Suite include access to monetization and brand partnership software, as well as the Live Dashboard and Sound Collection. It's unclear whether or not these capabilities will be ported to Facebook Business Suite.
Even if Facebook does intend to bring these tools into Business Suite, it will be a long time before it happens. In the meantime, if you're only interested in content development and analytics, you'd be better off using Facebook Creator Studio and then moving to Facebook Business Suite to use the other features.
Furthermore, Facebook has not yet decided if Facebook Business Manager will be phased out favor Facebook Business Suite.
Facebook Business Suite and Business Manager were created to make it easier for small companies to handle their Facebook and Facebook organizations' investments. You can switch freely between the two if you have access to both.
However, some technologies, such as the streamlined inbox, are only available from Facebook Business Suite. Once any company has access to Facebook Business Suite, Facebook Business Manager and Facebook Pages Manager are likely to be phased out.
Final Thoughts
Facebook Business Suite is being rolled out in stages, starting with small enterprises and expanding to more prominent companies. Suppose you've been switched from Facebook Business Manager to Facebook Business Suite. In that case, you can always go back to the Business Manager if you need to.
Facebook would finally make the transition irreversible and obligatory, just as it does for timelines, Creator Studio, and the current Facebook interface. But, if you already have Business Suite, we suggest that you make a move and get used to it.
You can read other blogs too: