Top 10 Pros and Cons of Instagram Business Account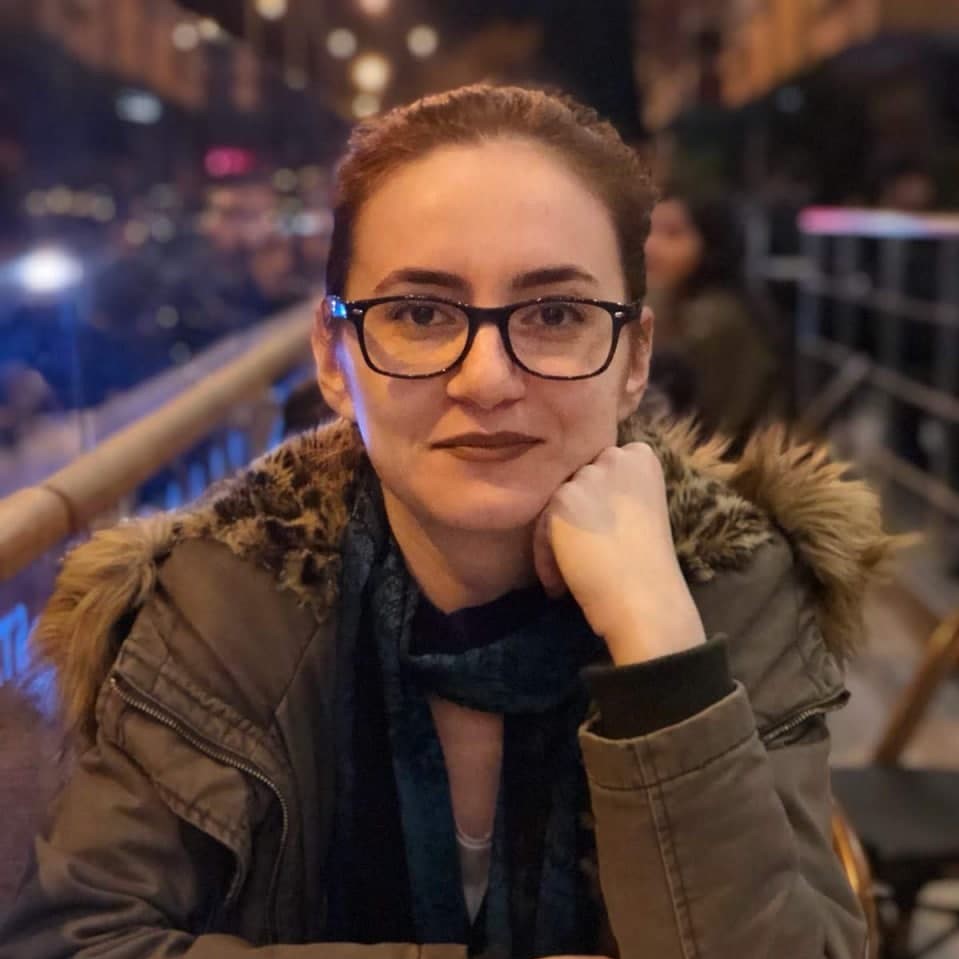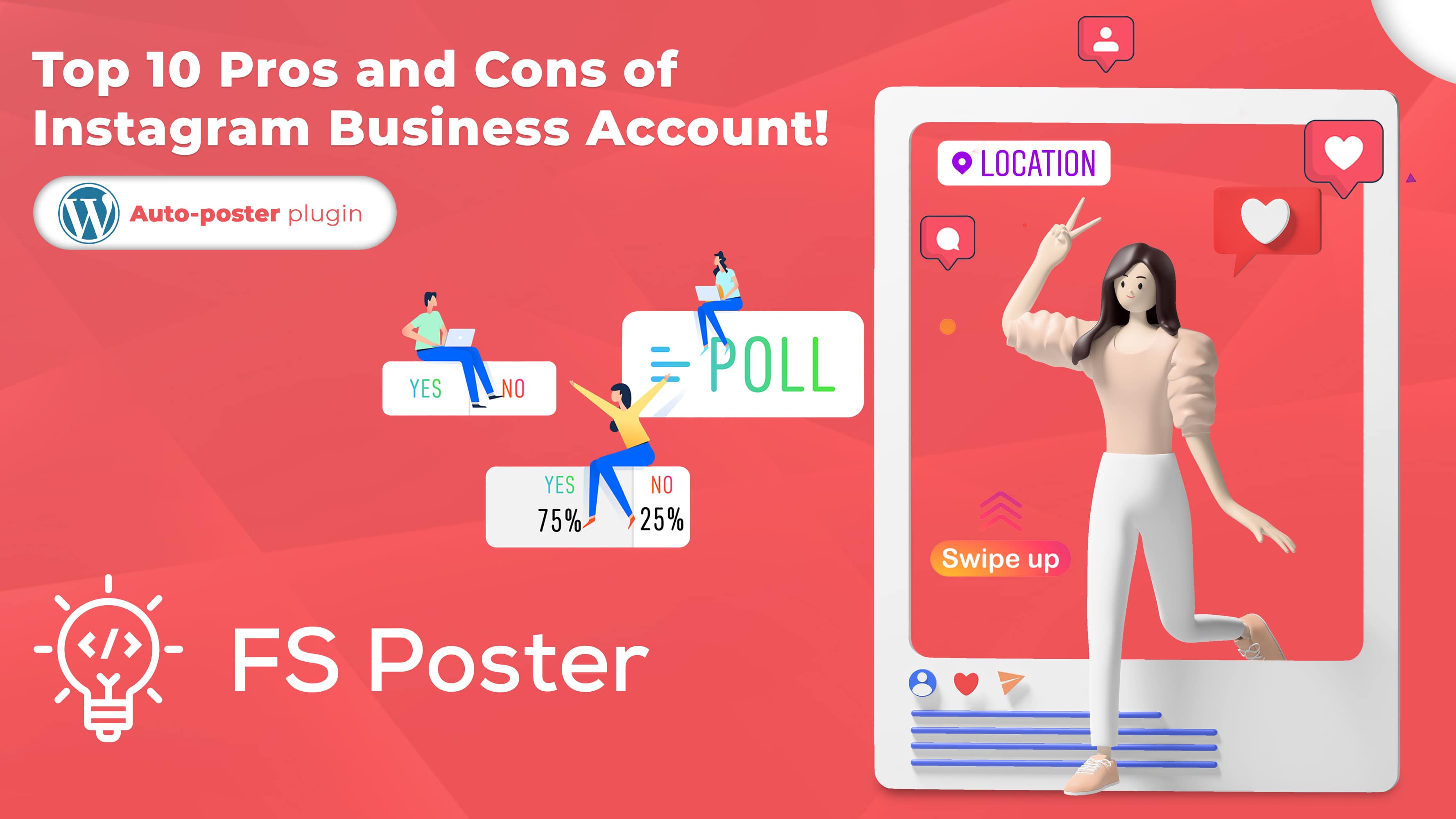 Social Networks
Feb 03, 2022
Do you know why marketers are assessing the pros and cons of Instagram business account? Do you have any questions about how an Instagram company profile works? Do you want to learn how to make an Instagram company profile?
You're probably aware that Instagram can be a valuable tool for promoting your business and engaging your fans. But there's another question you'd like to know the answer to: Is it worthwhile to build an Instagram business profile? There are a lot of pros and cons of Instagram business accounts.
Should you register your brand's account as a business? Is it preferable to save yourself the hassle and leave things as they are? Is it that significant?
Those are all excellent queries, and there are a few Instagram business profile disadvantages and advantages to consider when determining to use or not to use a business account.
By the end of this article, you should have a better idea of the best course of action for you and your business.
What is a Business Account on Instagram and how to build one?
Simply put, an Instagram business profile is an account that allows your followers to quickly identify your Instagram feed as that of a company rather than a person.
The easiest way to say whether an Instagram account is set up as a business profile is to look at the bio, similar to how you'd look for a blue checkmark to define a confirmed account.
A brand uses a business profile if you see any buttons to contact the company directly.
The business profile has a few other features that you won't find on a regular Instagram account, in addition to making it easy for followers to contact you. Before pointing out one of the significant cons of Instagram business account, we'll go through those in more detail in the "pros" segment below.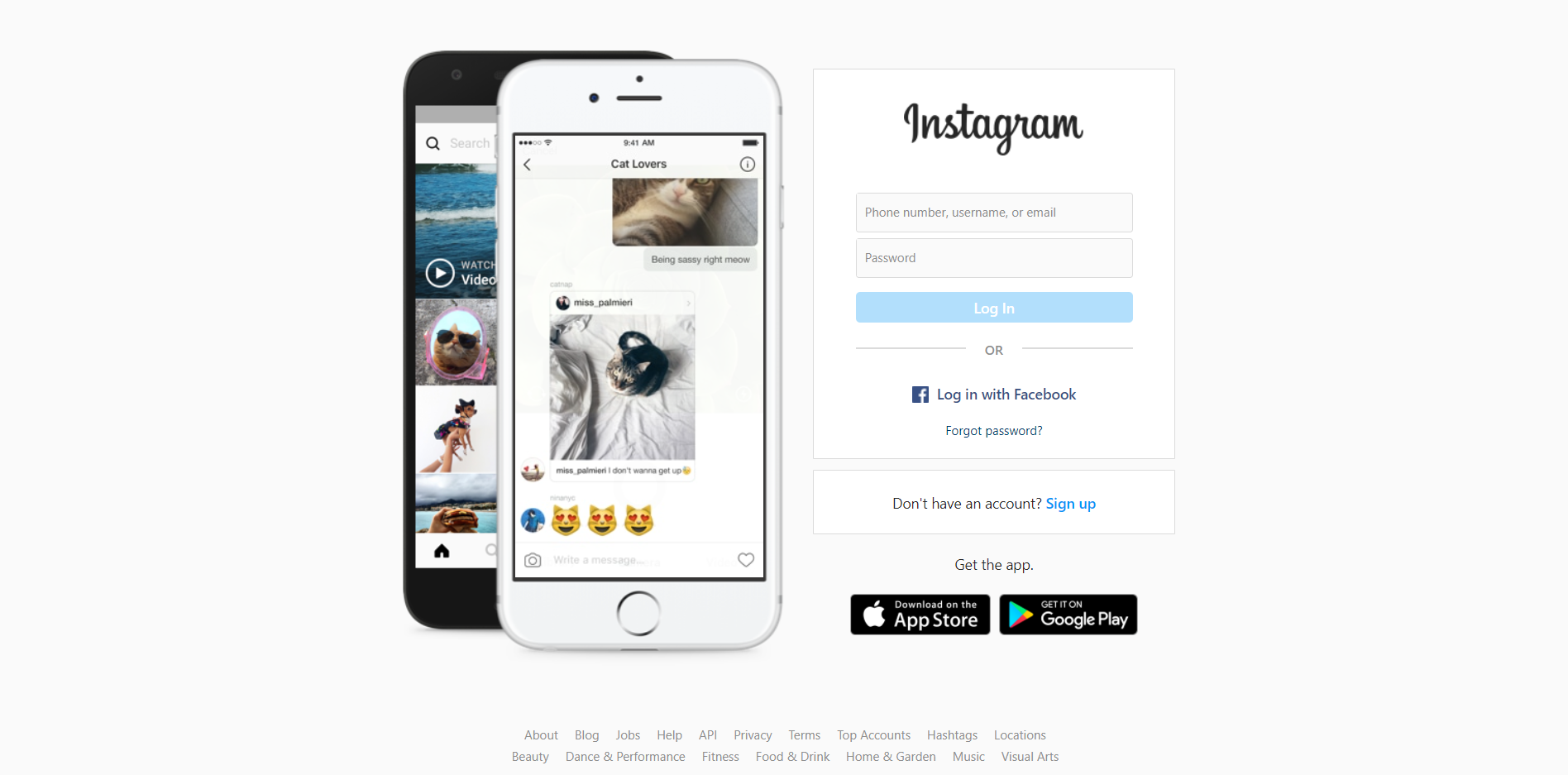 What's the difference between Instagram and a Instagram Businesss account?
The most significant difference between a personal profile and a business Instagram account is that a business account has a range of advanced features that a personal statement does not. Here are a few of the additional features:
Adding swipe-up ties to Stories is now possible (if the account has at least 10,000 followers)
Possibility of boosting posts
Posts that can be purchased
Observations on Instagram
Posts that have been promoted
Links to get in touch
Automated posting schedule
Consider your company and what you want to achieve via Instagram when determining whether or not to start a business account. Are you just using it to post business-related content and communicate with followers? Do you want to use it as a complete marketing tool with analytics, insights, and other advanced features?
Examine your social media marketing plan and consider which account form would best assist you in achieving your objectives.
How can you make an Instagram Business Profile?
One of the common questions users wonder is Instagram business account free? Yes, it is completely free to create an Instagram Business Account.
Switching to professional Instagram is effortless. View your current Instagram profile on your phone, go to Edit Profile, then Move to a Professional Account.
You can also access the settings by going to Settings > Account > Switch to Professional Account by choosing the three lines in the top right corner.
You'll have the option of creating a Creator account or a Business account. Choose the Business option.
After you click Proceed, you'll be able to link your Facebook Page to your account. Click Don't Connect to Facebook Now if you don't want to connect right now.
The next step is to choose the category that best defines your company's operations. When you click Next, Instagram will ask if you want to convert your account. Click the OK button. After that, check your contact details before clicking Done.
How to manage an Instagram business account?
The first step is creating a strategy. What are your business goals? Are you looking to increase brand awareness, drive traffic to your website, or generate sales? Once you know what you want to achieve, you can start planning your content and posting schedule around those goals.
Creating high-quality, engaging content should be your top priority. Your followers should enjoy and benefit from what you post. If they don't, they're likely to unfollow you. Posting a mix of photos, videos, stories, and carousels is a great way to keep your feed interesting.
It's also important to be active on Instagram. That means liking and commenting on other users' posts, responding to comments on your own posts, and generally being involved in the community. The more you interact, the more likely people are to interact with you.
Finally, don't forget to use Instagram's advertising features to reach even more people. By using promoted posts and stories, you can put your content in front of people who might not otherwise see it.
What are the pros and cons of Instagram Business accounts?
People have deep thoughts about this, just as they do about any other marketing activity. Some people swear by business profiles and all the positive things they can do for your company, while others argue they aren't worth the hype.
So, let's focus solely on the facts and features and see the pros and cons of an Instagram business account.
Pros of Instagram Business Account
You can use your Instagram bio to your advantage
Any marketer knows that you have a finite amount of space in your Instagram profile. With a personal account, you only have 150 characters and the option of including one clickable connection, making it challenging to decide what to include in that limited space.
You can have a button for followers to get directions to your business and your business address in addition to the standard contact buttons like email and phone.
It does not seem to be anything. When you're still stressed out from figuring out how to fit all of your important details into your Instagram bio, getting those extra features comes in handy.
You can also put a clickable link in your bio that you can use to connect to any website you want. Although most companies use this to connect to their homepage, the Sked Link link-in-bio feature could be more helpful.
When you publish a message, it creates a branded redirect URL as your profile link, which you can point to any web page you want. It allows you to take people to various landing pages, blog posts, and promotional deals without changing your profile connection.
You may run advertisements to raise brand awareness
It is undeniably successful when it comes to ads on Instagram for a company. Take, for example, Michael Kors' very first Instagram advertisement. Compared to a non-promoted post from the brand, the ad earned four times the number of likes.
But there are pros and cons of Instagram advertising: To be able to run ads on Instagram, you'll need two items, according to the site. What are the two things:
A profile on Facebook
A corporate account on Instagram
You can run all kinds of advertisements and push potential clients and fans to your page by switching to a professional Instagram account. You may also promote individual posts directly from inside the app if you have a business account.
Another functionality you may have noticed is adding links to your Instagram stories, which are currently only open to business accounts. This allows you to make your Instagram stories more engaging.
You get analytics and insights into shared posts
If you switch to an Instagram business account you'll access additional features like insights and analytics. Although the analytics are simplistic and straightforward, they still give you insight into your followers and what they want.
You'll gain access to the following information:
The total number of impressions for the week
Seven of the most recent posts
Impressions, scope, and interaction for the top posts from the previous week, month, three months, six months, a year, or two years
Your Instagram followers' active posting time
Your following's gender breakdown
The following people are between the ages of 18 and 65.
Top followers' positions
Some advertisers have again expressed dissatisfaction with the platform's lack of advanced analytics. However, having access to those stats directly inside the app is always helpful when writing your posts!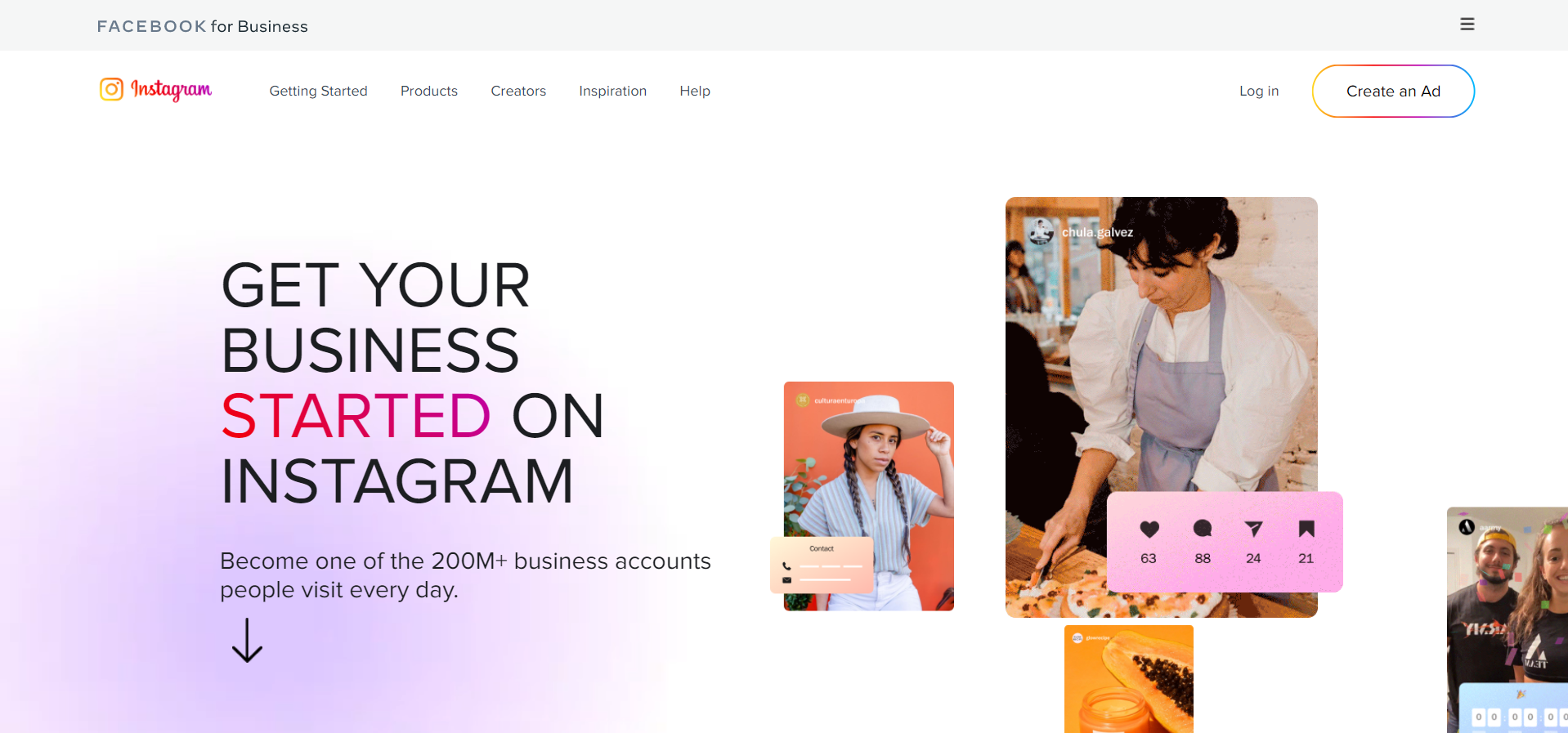 You can schedule posts.
You may plan posts on a business Instagram account, which can save you a lot of time and effort. Remember that you can't schedule posts on Instagram; you'll need to utilize a scheduler instead.
There are lots of valuable social media schedulers to help you with this. If your website is built on WordPress you can combine scheduling with auto-posting features. FS Poster can help you in your social media marketing strategy. You can auto post images of WordPress blog posts, custom posts, or WooCommerce posts through Instagram feed or stories. The best thing about this auto poster plugin is that you can schedule an unlimited number of posts on unlimited accounts. Try our demo version.
Stories with hyperlinks
Suppose your Instagram business account has at least 10,000 followers. In that case, you can include swipe-up links in your tales, allowing any follower who is watching your Stories to swipe up to any link you offer, such as a link to your website, a product, or a review. This makes it simple to send followers to other websites rather than directing them away from your Instagram Story to click a link in your bio.
It's completely free.
It's free and straightforward to switch to a business account. If the business account isn't working for you, you may always go back to a personal account.
Cons of Instagram Business account
Although there are a few disadvantages of Instagram business account, keep the following in mind:
The feeling of being less personal
Since social networks are all about connecting with others and engaging with them, an Instagram business profile may make followers less likely to engage with you than a personal profile. Because they perceive your account as promotional.
Possibility of reduces visibility
Promotional nature can be counted on pros and cons of Instagram for marketing. Suppose your followers' feeds are flooded with businesses and Instagram influencers trying to sell their products or services. In that case, they may become annoyed and unfollow company accounts due to a lack of organic content.
Limiting promotional content and aiming for a genuine tone while partnering with an influencer that complements your brand will help you prevent this.
There is more work to be done.
Your business Instagram account requires more upkeep and planning (as well as money if you have personnel who work on it) than your personal Instagram account, which you can update whenever you want without jeopardizing your business's reputation or potential consumers.
You might get a few engagements.
Instagram is notorious for keeping a tight lid on everything related to its algorithm. However, if the platform follows its parent firm's footsteps, Facebook, we can be confident of one thing: they want consumers to pay for advertisements. It's where they get their cash.
Consider it this way: When you change your Instagram profile to a business profile, you're telling Instagram that you're a company eager to get your brand and products in front of potential customers. Simply by doing so, you've identified yourself as one of Instagram's target customers—a company that could benefit from some advertising.
As a result, Instagram may make changes that cause fewer and fewer of your followers to see your posts in their feeds. When your engagement statistics start to dwindle, what should you do? You'll be far more willing to cover the cost of some advertising.
Conclusion
Now you have an idea of what does having a business account on Instagram do for your marketing strategies. Keeping in mind that there isn't a single correct answer! Take care to examine the pros and cons of Instagram business accounts before deciding.
However, you will have access to all of the following: Free Insights and Analytics, Instagram Story URLs, Direct Contact with Followers by phone, email, or directions to the location, Easy to create promos, Mobile In-app Shopping Experience, and more. Does this balance some of the disadvantages, such as reduced organic reach, consumer impression, and so on?
Try out the Instagram Business Profile for a few months and see what you can learn from the stats. Before you begin, make sure to track your monthly growth of followers to compare the results. Compare and contrast personal and professional development and engagement.
If it turns out that personal growth and engagement were higher, switching back is simple. Switch to a personal account and disassociate the Instagram account from the Facebook profile.
Share pros and cons of Instagram Business Account from your experience.