Top 8 Facebook Business Page Problems and Their Solutions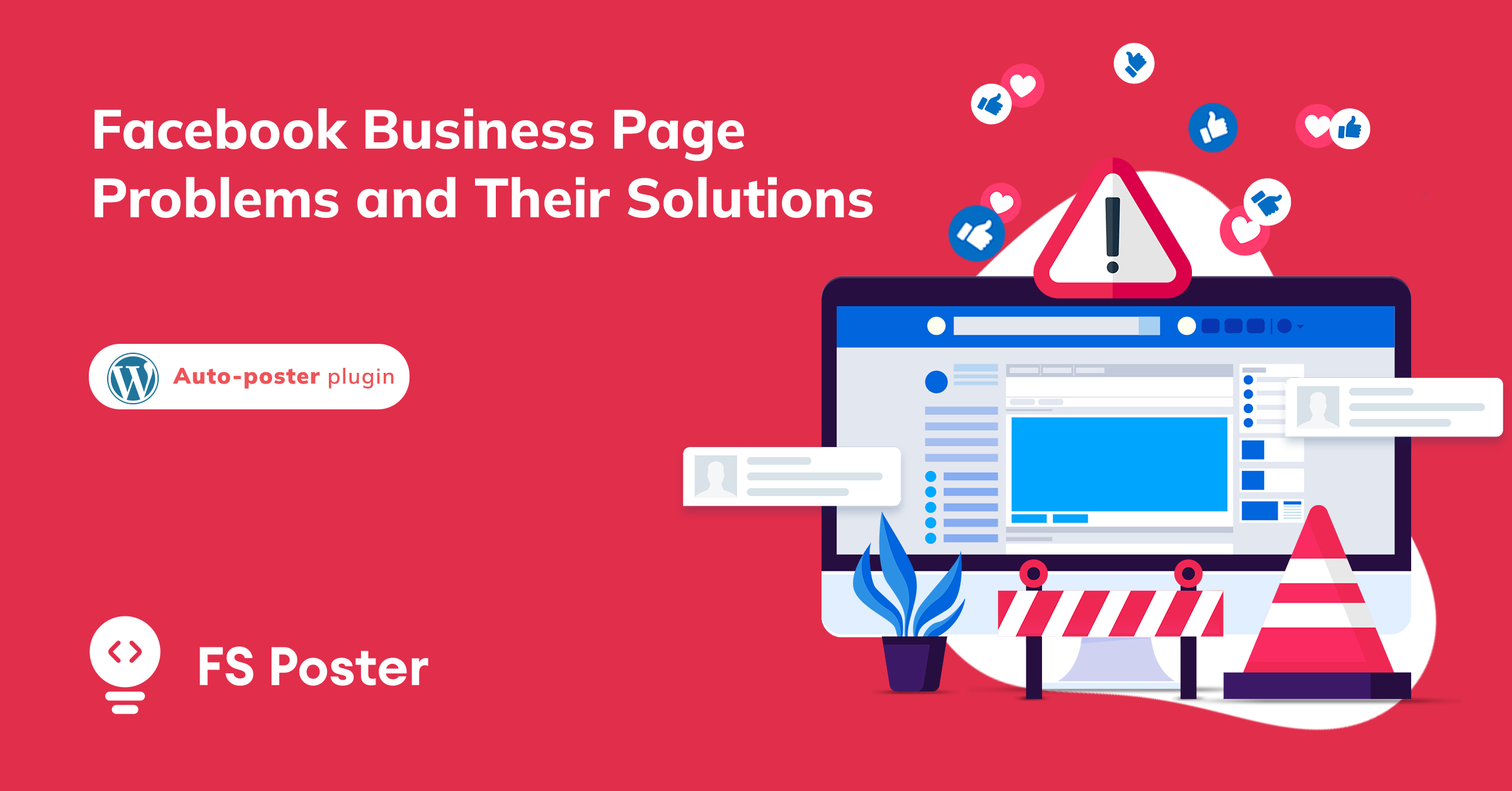 Social Networks
Jan 05, 2022
Facebook is a powerful marketing tool for businesses of all sizes. However, many business owners find themselves struggling with various aspects of setting up and managing their Facebook Business Page. In this blog post, we will discuss some of the most common problems business owners experience with their Facebook Pages and provide solutions to help you overcome these issues. Let's get started!
Facebook business page problems cause you low engagement, bad reputation, loss of followers, high costs, and more. This is one of the biggest challenges that social media marketers face and find hard to beat.
Why are there constant issues with Facebook business page?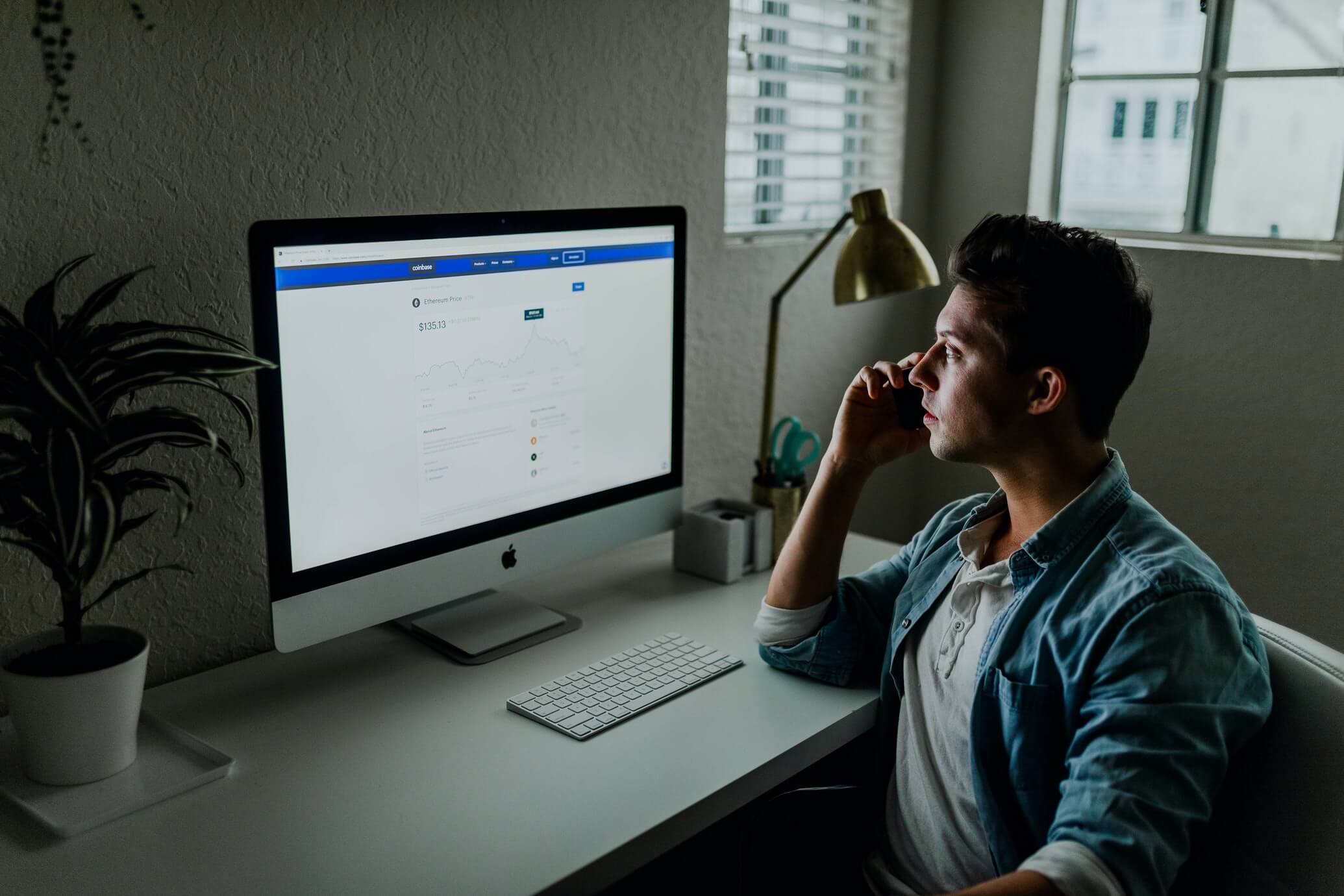 As user behavior changes Facebook continues to evolve its marketing opportunities. What Facebook used a year ago may not apply to today's user practice. For example, 6-7 years ago, Facebook changed its algorithm to avoid clickbait and focus on quality content. This added new metrics like story reading time and video watching time based on the user survey.
The purpose of this constant change is to provide the best user experience and ultimately prevent users from going to other social platforms. This usually puts social media managers in a fragile situation about their social media marketing plans. They need to constantly produce new ideas and strategies to handle issues with Facebook business pages.
This includes strategies to increase engagement, attract new customers, and retain existing ones. To successfully execute social media marketing, marketers must shy away from common Facebook page issues.
6 Common Facebook business page problems
1. Your Facebook ad account is blocked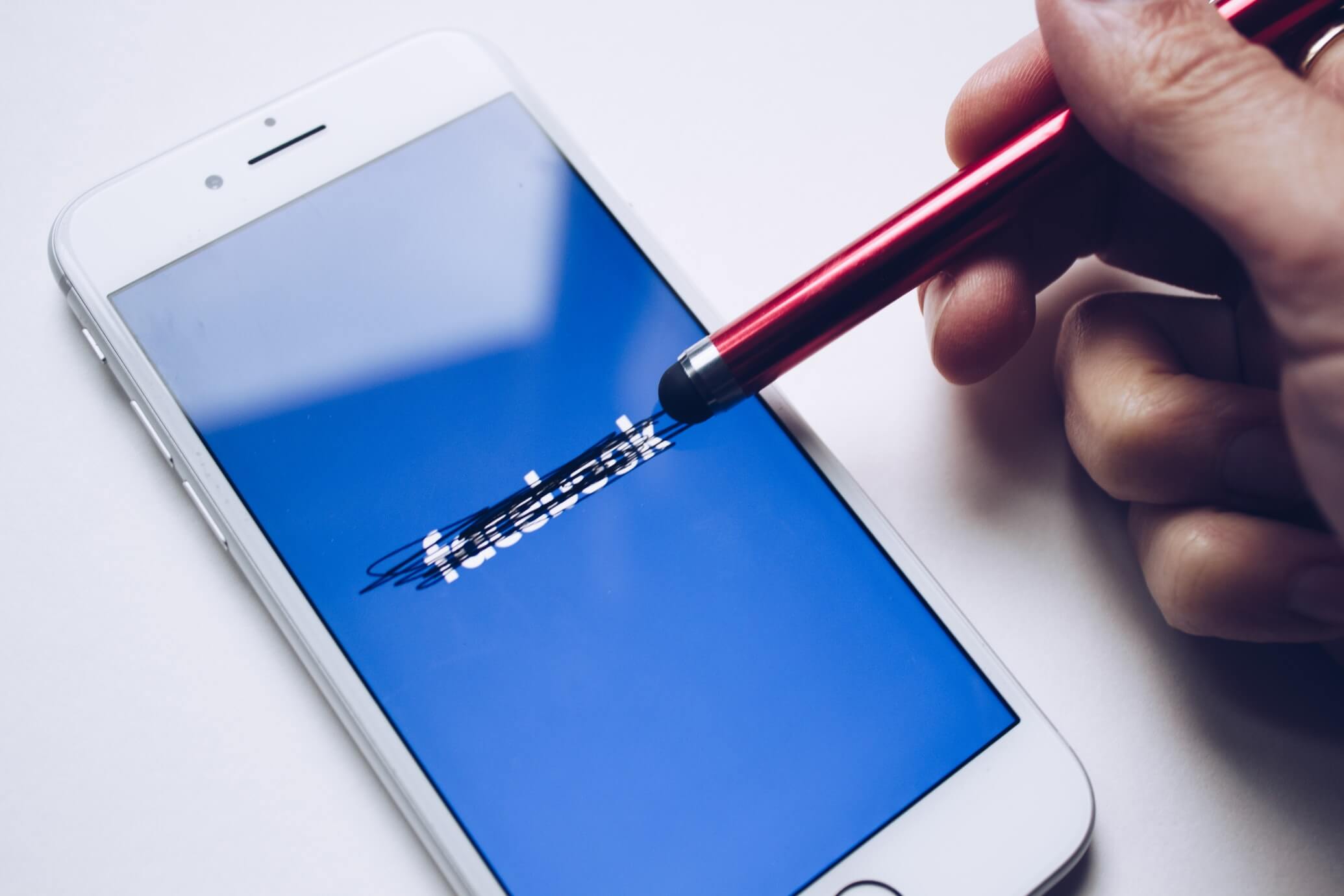 Maybe the most horrible social media manager can receive is seeing their ad account blocked.
The worst thing is that you have done anything wrong. You are not calling people for harmful activities, you have not hacked anybody's bank cart. Your account can be blocked for a range of innocent reasons. Though we are fond of AI and robotic solutions, they are not always savoring.
Your ad account can be blocked for a range of reasons such as unusual activity, security reasons, suspicious advertiser profile. As an example, Facebook's computerized system may disapprove of your photo even if there is nothing wrong with visuals.
Other common Facebook page issues include low Facebook page quality content, constantly skipping payments for released ads, and bad customer experience. It may be in the form of irrelevant content or ignoring customer issues raised in your ads.
Marketers are also familiar with Facebook business page problems related to the use of proxy or VPNs. It happens when you access your account from multiple countries within a short period.
What happens when your ad account is blocked?
Your ongoing ads will be paused
You will not access your reporting panel
You will be unable to create new ads
Even if you had a decent ad experience previously, you will not get a preferential trade
Solution
As you see, there are a number of ad account ban issues with Facebook business page. Unfortunately, there are only a few solutions for them. The best way to deal with Facebook customer service is not to need them. Read its community guidelines beforehand and make sure you do not violate any of them.
if your account is already blocked consider:
Connect another profile and use other payment methods. Although this will not reply to your paused ads you can create new ones.
Appealing to Facebook about its own issues is also an option. But make it only once and wait for the reply. Sending appeals over and over will not change their opinion.
Public attention is another way to quickly bring eyes to your issue. Visit Facebook Business Page and leave a firm and polite comment about the issue you are facing.
2. Posts get near-zero organic engagement
You know the best time to post on Facebook, use catchy descriptions, and appealing visuals. And guess what? Still zero reach.
I mean, how can it be possible you do not reach any more than 10 users each time?
Droop in organic reach and engagement is one of the most common Facebook page issues marketers face. The response from Facebook's officials is simply the increase in the number of content published on the platform. This makes getting new feed visibility extremely difficult for pages as people like to chill out with their friends.
Also, Facebook is trying to bring the most relevant content to users.
Some of the Facebook business page problems associated with organic reach:
Low interaction is a headache for creative people as they already come up with engaging post ideas. If the process continues, your page loses its algorithm power to be seen in fans' feeds.
Few new fans. Facebook's algorithm works in favor of profiles. So that it liked or engaged posts to friends' feeds. If there are a few interactions Facebook will show it less in other feeds.
Solution
Putting technicalities aside, one possible cause for low organic reach can be not understanding your target audience's interests. Many outstanding and small businesses fail to listen to audience needs or see their behavior. What they do is blindly prepare a social media plan that addresses only the promotion of their products.
While the ultimate goal of marketing is to promote and sell products, the ways for that are different in social media marketing. depending on your niche, you need to place various points in your social media posts. This includes customer pain points, informative and helpful posts that grab the followers' attention organically.
You can use Audience Insights in the Business Page to see who your audience is, their demographics, geolocation, and active hours. This will help to tailor your content to the needs of the target audience.
FS Poster can help you to enrich your Facebook business page. By auto-posting your website content you can ensure the relevance of your content with the solutions you offer. You can schedule unlimited posts to your Facebook business page, personal profiles, and community groups.
By using proxy support, you will eliminate the risk of getting banned due to VPNs. Check out the list of features to know more about FS Poster.

Yet, if you are constantly creating the same type of content or ads, people will be bored of seeing and intersecting with them. If you are a dump of creative crisis, ask for what your followers would like to see from you. Plus, polls are engaging posts since people love to share their opinion.
Use social media marketing tools Hootsuite or its alternatives to find trendy topics and create RTMs. When creating a social media calendar leave 2 to 3 days blank and fill them in when you have relevant ideas to be posted on the date.
3. High engagement low conversion ads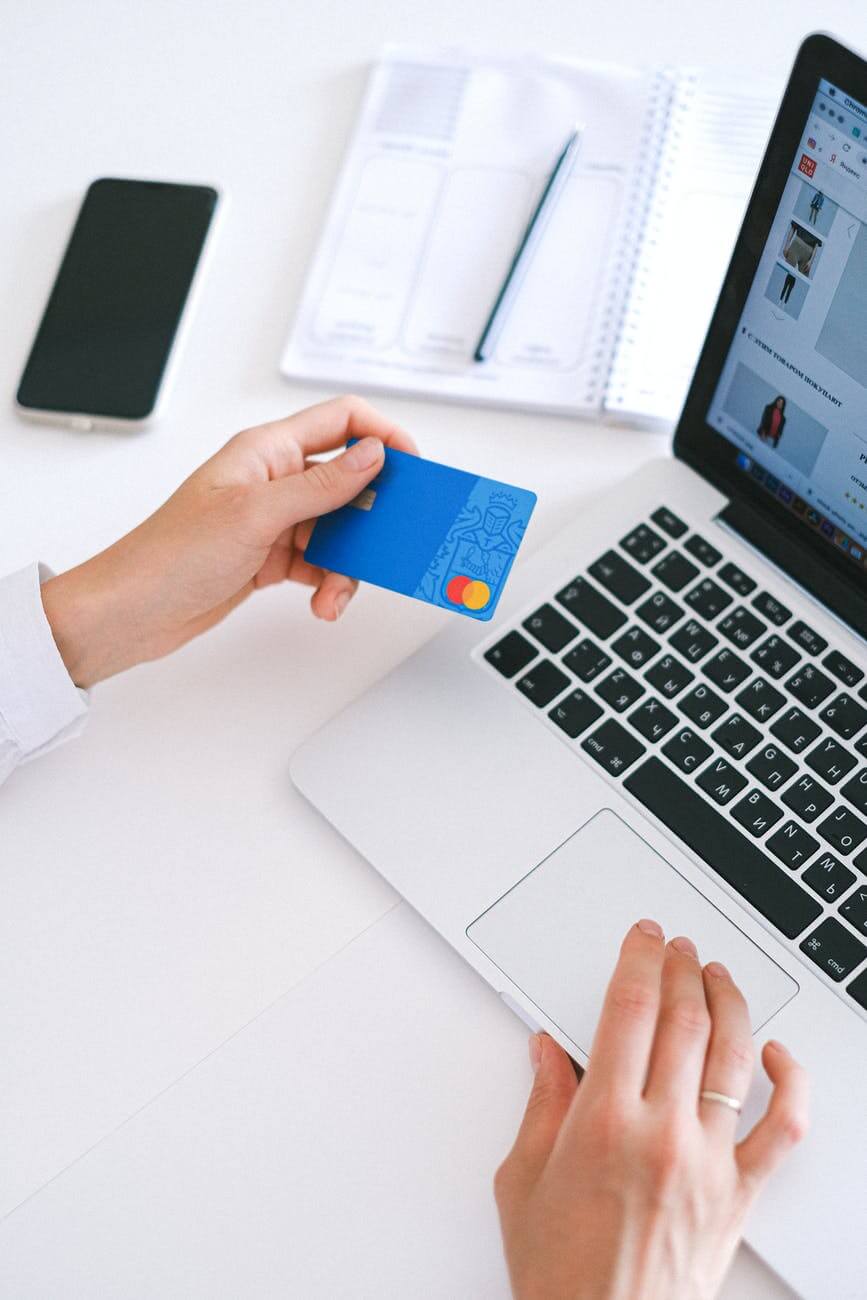 Now, this is another level where everything goes well until converting those interesting people into leads.
Though you create considerable time and effort to create high-quality ads and posts, the leads simply do not convert.
One cause for this is people are interested in seeing your posts but not inclined to purchase them yet. Fixing the engagement problem is a good point but you also need to get your hands on the conversion side.
Solution
It is hard to raise sales with organic posts. But even if you are on a budget, there are certain steps to get cheap PPC traffic:
Pick the right ad type for the campaign goal
Have clear and concise ad copy
Add appealing visuals
Choose the right audience from targeting options
Remove negative keywords
A\B test
If you grabbed the followers' attention at first, this can lead you to create sales content that pushes them to click. Find a point between their interests and your business goal to convert them.
Make sure you maintain the integrity of your Facebook presence while pivoting your content direction. Maybe they need more info to decide. Hold webinars or live streams around the most engaging topics. Also, you can start with webinars at the top of the funnel and narrow them down with personal messages or comments.
If you sense a higher degree of interest in the campaign may be users need a discount or a limited offer to try. Test this hypothesis to be sure.
Although not related to your Facebook performance, another reason can be due to landing pages. It is possible that your landing pages are not well crafted for campaigns. There is a real mess on what to click, button placement, coverage of content.
To create a successful lead generation on Facebook you need to look at every possible detail.
4. Targeting a highly competitive market
High ads costs are the next common Facebook page issue marketers are struggling with.
The very first reason I'd pinpoint here is the choice of platform and campaign objective. Yes, Facebook is great for both B2C and B2B companies, yet there are differences when it comes to campaigns. B2C sales offers might work well on Facebook, while B2B sales campaigns may not.
For your specific business terms, you may not be sure without testing in practice. Data will tell you the definite answer on the types of campaigns, platforms, and other crucial factors.
Other high-cost issues with Facebook business pages are related to wrong targeting. It is important that you choose the right group of users to reach that specific goal of your campaign. As an example, a lookalike audience might be too broad for a sales campaign. Instead, you can go with retargeting.
Or, the target audience may be too competitive upon the time of the campaign, the industry, or whatever the case is. Imagine, all of your competitors are targeting middle-aged parents near back-to-school time. Reaching out to prospects amongst cut-throat competition requires a decent amount of a budget.
But of course, these theorems need to be tested. This brings us to the last but not least cause - split testing or A\B testing. In advertising, much of what you learn from a single practice comes from split testing.
To know what is exactly working. you should test only one key element in the ad. Could be the ad copy, CTA, product color in the visual, intro line, or whatever. If you are putting5 different items in a test, you won't gather any noteworthy results.
5. Tons of negative reviews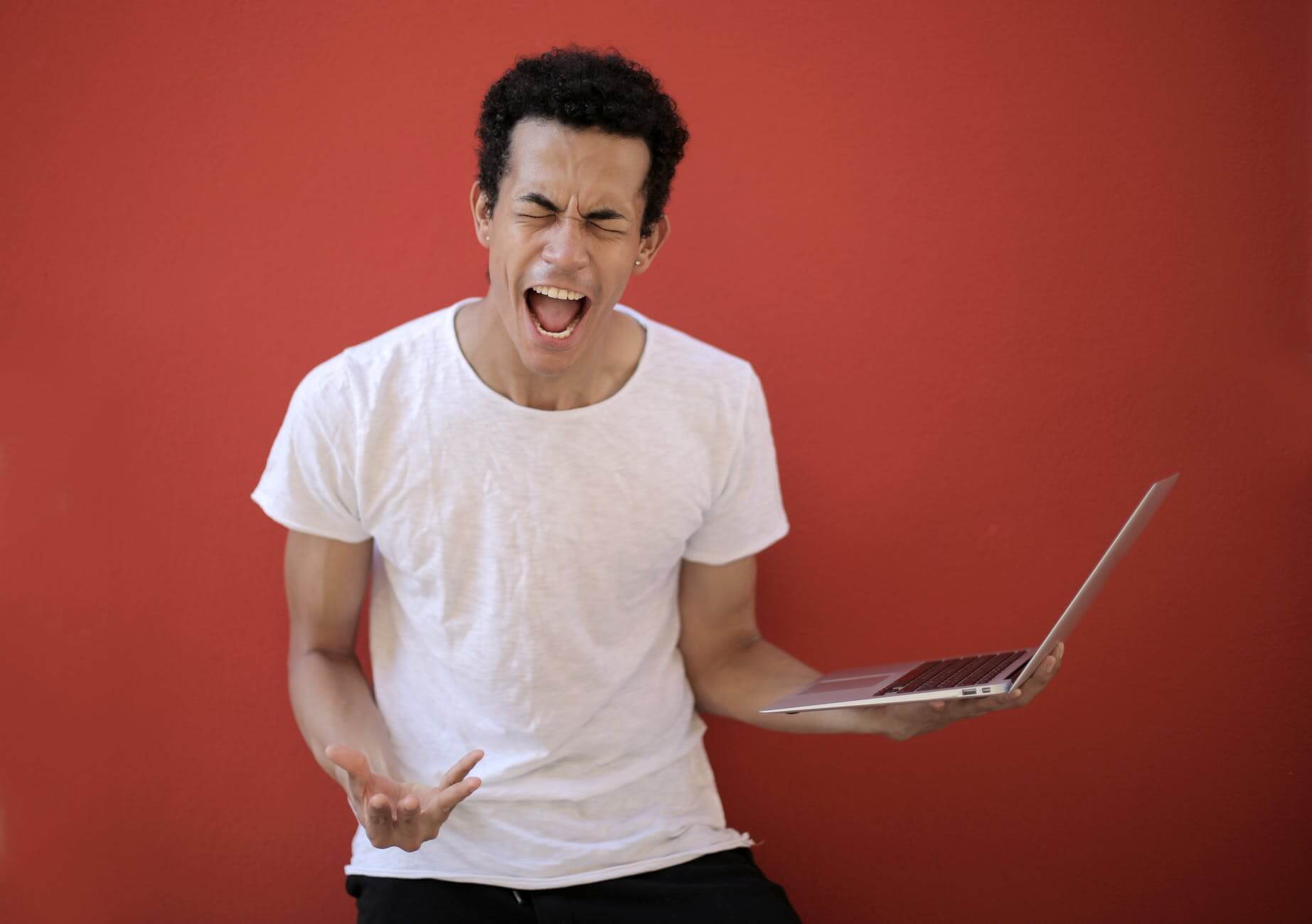 Facebook reviews carry much importance, especially for B2C businesses. The majority of customers check a brand's Facebook page before making their purchase.
The type of areas you may get negative reviews:
Poor customer support
Bad user experience
Spam comments
Price issues
If you are not responding to customer queries or giving standard answers to all of them, it is understandable why. Frankly ask yourself.
Do you spend enough effort to understand customer problems and eliminate them?
If the problem is about the quality of your product it will eventually spin out of Facebook to ROI.
Comprehensive community management would be great to handle negative review problems related to customer service. There are various ways to increase Facebook page reviews:
Create a comprehensive FAQ document around common concerns
Assign a dedicated customer support agent
Use conversational chatbots to provide automated yet personalized customer support
Report spam reviews that have nothing to do with you.
Also, encourage customers to post their genuine reviews on Facebook, link to the review page in your emails or sales docs.
6. Not understanding the outcomes
Coming to the end. You have run a few ads campaigns and want to see the results. It is a little confusing since there are numbers, data involved in the reporting. Also, the marketing outcomes have to be correlated with the sales process.
Reporting is not only tied to likes or comments you receive. Facebook provides detailed analytics of each campaign based on the goals and inputs you give to it.
The audience insights give the statistics of users who follow you on Facebook and custom audiences that connect with you outside of Facebook. The demographics and lifestyle data give you insight into who is interested in your content.
Plus, ad reporting gives separate information about how people are interacting with your paid content. It lets you see the breaking points where you lose prospects.
With data in hand, you can avoid guesswork on marketing and create clear strategies that resonate with your entire brand kit.
7. People are posting on your page without your permission
This is a common problem that many business owners experience. If someone is posting on your page without your permission, it can be very frustrating. The best way to handle this situation is to remove the offending posts and then block the person who made them. To do this, simply click on the post and then click the "x" in the top right corner. Then, click on the "Block" button. This will prevent the person from being able to post on your page in the future.
8. You want to change your page name or delete it
If you want to change your page name, simply click on the "About" tab and then click "Edit Page Info." From there, you can change your page's name, category, and other information. If you want to delete your page entirely, click on the "Settings" tab and scroll down to the "Delete Page" section. From there, you will be able to delete your page. Keep in mind that it cannot be recovered once you delete a page.
Final words
Eliminating Facebook business page problems on time is vital for success in the platform. This helps to create better-performing results thus high ROI.
Do not forget, marketing is an ever-changing field. So, your Facebook marketing strategies need to be constantly evolved upon the needs of customers, ongoing trends, market competitions, and of course, algorithm changes. Do not settle down on what worked yesterday. Constantly work on your creative process, generate new post ideas, and check your analytics to see their effectiveness.