7 Tips On How to Get Cheap PPC Traffic with Minimum Budget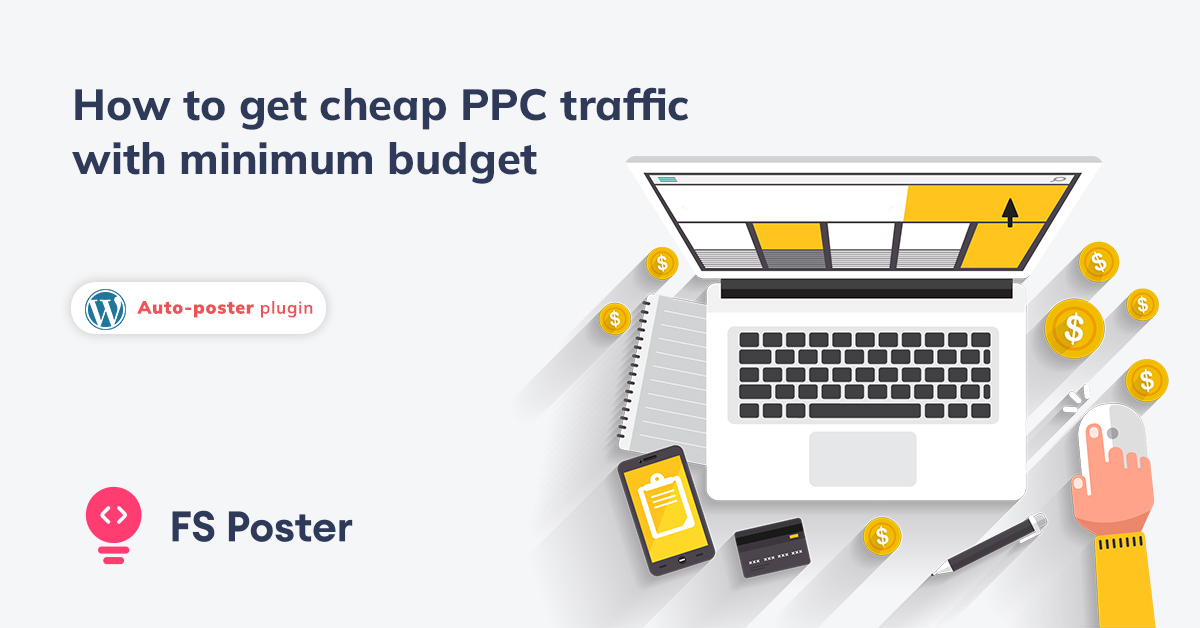 Social Networks
Dec 27, 2021
Updated at: Nov 22, 2022
If you have a low budget startup or are new to paid advertising, you may be wondering how to get cheap PPC traffic. Because paid campaigns require some budget in initial and ongoing steps.
Pay per click advertising is an effective way to bring traffic, exposure, increase conversion rate, and make sales in the end. But the truth is these campaigns require a bit of money to get the expected results.
The problem is that not all brands are capable of getting great results even on a decent budget. We assure you, if you put more time and effort into the planning and execution of your cheap PPC traffic strategies, you will drive large results in the end.
In this blog, we will look at actionable tips on how to get cheap PPC traffic.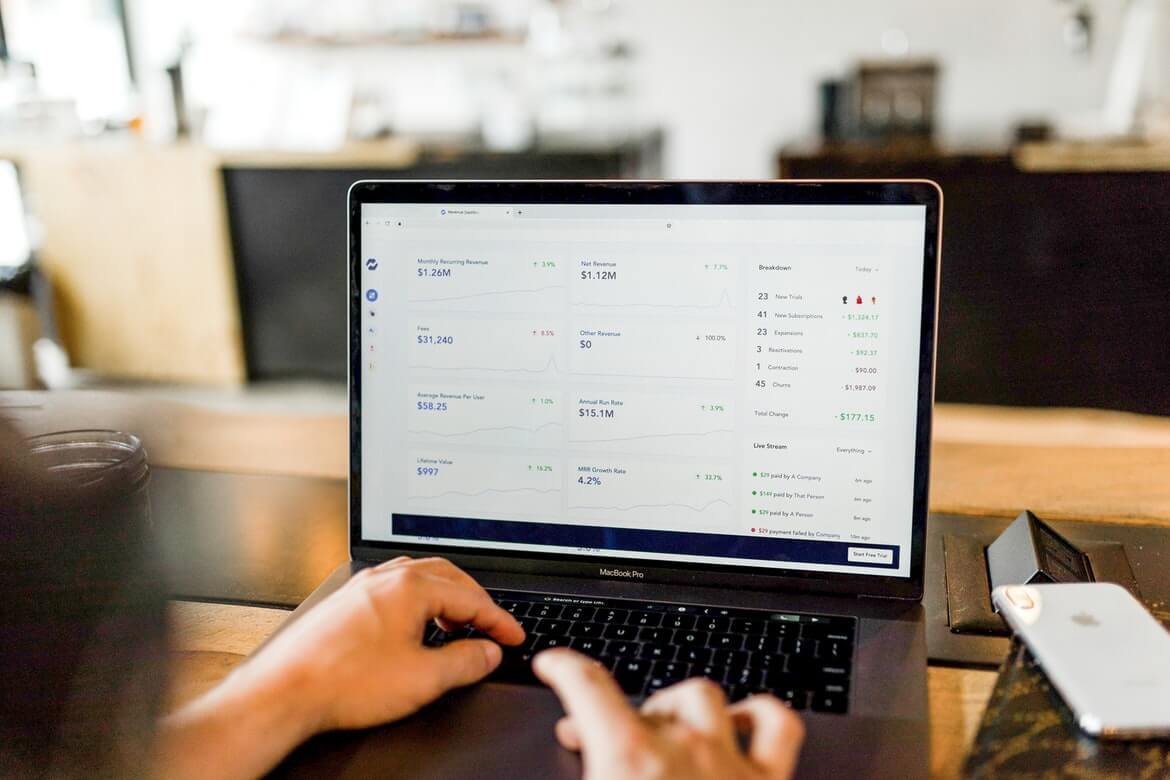 7 low budget PPC tips to get high results
1. Define your goals
As with any marketing strategy, defining goals from the starting point is crucial to set up the campaign. Cheap PPC traffic limits the number of goals thus campaigns you can run. But still you have quite a bit of goal to add to your cheap PPC advertising:
Brand awareness
Lead generation
Brand considerations
Conversion
Sales increase
Retention
Once you are clear on this step you will easily map out your whole cheap PPC advertising campaign. Also, by identifying your goals at the beginning you will determine clear KPI targets for the campaigns.
Before coming to the next tip, you may also consider a combination of campaigns within the same cheap PPC traffic budget. For example, you can target both awareness and lead generation for the same campaign. This way you can run display ads and search campaigns accordingly and divide your budget among them.
2. Develop an effective keyword strategy to get cheap PPC traffic
Brands with large budgets can target whatever keywords they want. But if you have a limited budget things become more complicated to get the top ad placement. In this regard, choosing the right keywords is a prerequisite on how to get cheap PPC traffic.
To nail your cheap PPC advertising you need to strategically choose the right keywords.
Beware that finding high volume, high intent, and low competition keywords will take your time.
Solutions like the SE Ranking keyword search tool makes it possible to get keyword suggestions quickly and, in addition to the search volume, difficulty, and competition data, to determine the average price of a click you would pay in a pay-per-click (PPC) Google Ads marketing campaign. At the same time, the tool provides you valuable insights into the competitors' paid campaigns' performance, like the history of their ads and the keywords they target. Considering all these aspects, you will be able to estimate how difficult it will be to get the results with a specific keyword and whether you should target it.
Also, you will combine your campaign goals with the volume of keywords you came up with. Depending on where you are in your sales funnel, you need to map out the right keywords. If the campaign goal is brand consideration or awareness, you need to target the bottom of the funnel keywords, also called high intent keywords. And your advertising copy and visual (for display ads) should not intend to push sales.
Top of the funnel keywords used to be competitive and hard to target. Have a look at the case. You are an online course provider and you want to market your paid ads digital marketing course. The available keywords are digital marketing course, paid advertising marketing course, targeting marketing course. The latter has lower CPC and high intent due to their specificity.
Digital marketing course is too general and encompasses large fields in itself. While someone searching for a targeting course has a specific purchase intent in mind, making the keyword more valuable.
Although these keywords may generate small savings in your budget, they can add up quickly. Plus, as high intent keywords, they are more likely to turn into conversions.
3. Update negative keyword list
Even though you set your goals in ad platforms, super identify your keywords, and lock your bid strategy, you may still end up with law results. Stopping low-performing keywords is one of the most efficient low budget PPC tips.
The keywords that worked before may not perform well after a while. It can be due to market conditions, popularization of those keywords among advertisers, or getting low purchase intent through time. It is vital to remove those keywords from your lists to save your cheap PPC advertising.
A part of avoiding poor PPC campaigns is spotting negative keywords. Negative keywords are words that exclude search terms from your campaigns and help you focus only on the ones that matter to you. Once you indicate them in ad platforms, you prevent your ad from being displayed to people that search for those keywords.
In the case of digital marketing course providers, if you do not provide free courses, ban free targeting courses, free digital marketing courses keywords from your campaigns.
But the tip here is to exclude the exact matching negative keywords. If you don't clearly identify those keywords you will exclude other potential keywords. For example, do not remove free targeting workshops instead free targeting courses from your campaigns.
Regularly review query reports to spot poor performing and negative keywords to get cheap PPC traffic.
4. Know what you advertise and where advertise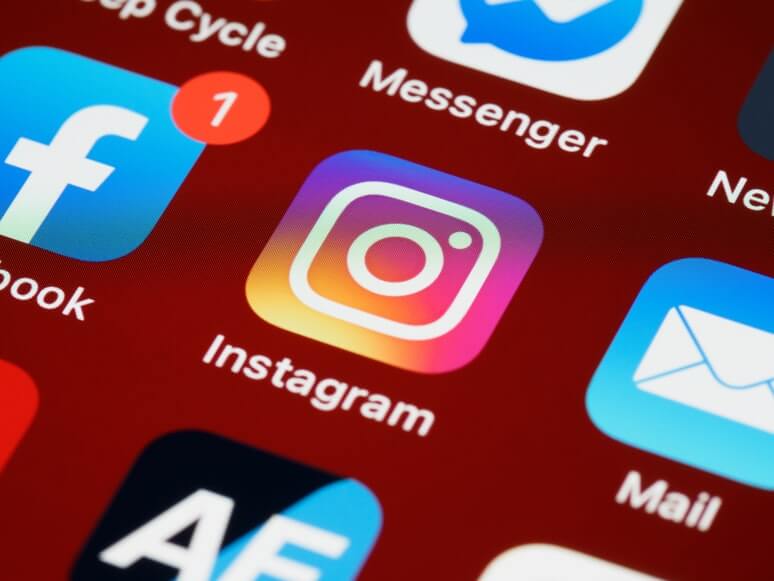 Although it feels captivating to test multiple platforms in one go, it is better to start with small platforms and add up later. If you want to get cheap PPC traffic at the beginning, focus on platforms that will bring the most revenue.
What are those platforms? These are platforms where you regularly create content and have higher engagement. When a viewer clicks on your ad to view your profile or website, they can find enough information about you.
If you have not familiar with Facebook marketing but still run Facebook ads there users won't find enough information about your background. Even if you generate traffic, most probably those visitors leave without converting.
Reserve your conversion or sales campaigns for where you already inhabited. Instead, try awareness or brand consideration campaigns where you are new or have a small presence.
If you find it difficult to constantly post on social media platforms, try auto-posting your website content. Social media schedulers help to share your website content and new posts to social networks while you are dealing with other tasks. If your site is in WordPress, try the FS Poster social media scheduler plugin.
You can add 15 social networks, auto-post an unlimited number of posts to groups and pages.
Once you launch ad campaigns on these platforms, users will have enough info about who you are.
In the case of Google Ads or display ads, make sure you have compelling content and visuals that intrigue users to take action.
5. Super target your audience
It is needless to mention the importance of right targeting on how to get cheap PPC traffic.
A smart way to maximize your budget is to consider only essential areas. Within the campaign setting, you can target cities, DMA, ZIP codes, or a combination of them to get traffic.
As with negative keywords, you can also exclude negative locations that you do not operate. Radius targeting is also possible within certain addresses to get the very last potential traffic. This particular campaign is the best for automobile service providers, food delivery companies who only carry physical product delivery.
Super targeting your geolocation may cause a little dilemma. Because the smaller your geolocation becomes the smaller traffic you may get. But, the specification of ad details helps to get cheap PPC traffic more effectively.
6. Beware of your timing
Might be one of the most effective low budget PPC tips that marketers overlook. I saw many professionals who run ads without even checking the time section. But paid advertising does not pardon silly mistakes.
Ad scheduling assists to control your ad budget by displaying them only on certain days or times of a day. If your business works during specific hours it makes sense to run ads during that time.
Or if your target audience is active at specific times it is best to enable ads during those hours and stop for the rest of the time. t
Not only does it help to save your budget, but also it helps to display ads to only interested people based on their internet usage behavior.
Check your marketing reports to see which days or times of a day you get the highest traffic, more engagement, and launch the campaign accordingly.
7. Define your bid strategy
The bid strategy stands high among other cheap PPC traffic tips.
Before starting with the technicalities, determine your overall budget and divide it among campaigns. Set your monthly and maximum budget for a single day. There are different ways to tell ad platforms how to spend your ad budget.
Although Google lets you automate setting your bids, manual bidding allows you to have full control of your budget. You can select keywords, define their bids, and control costs individually.
Enhanced CPC is similar to manual bidding but has slightly less control. Here you let Google adjust individual bids in auctions in the likelihood that it will lead to conversions.
Maximize conversions and maximize clicks aims at different goals but works on the same logic. With these, you give Google full control over your bids. Google will work to get the most possible conversions or clicks while spending your budget.
In target CPA (cost per acquisition), advertisers set the cost per conversion. Then Google adjusts bids to get the highest conversions.
If you can afford the time, we highly recommend you manually set your daily budget. It is especially necessary if you are new to paid campaigns and do not want to risk your budget.
Automated bidding works based on your previous campaign results. If you don't have enough advertising data for Google and you go with automated bidding, you will end up spending your budget on getting effective results.
Final words
From the very start of a campaign to the very last step, here you have everything about how to get cheap PPC traffic.
We passed certain tips like optimizing your ad copy line, going toe-to-toe with competitors' keywords. Those are general ad tips that you have to follow no matter what your budget is. But we cherry-picked these low budget PPC tips that are essential to getting higher traffic.
Give them a shot and see if they work for you. Because you can't be 100 percent sure on which strategies work for you without seeing them in practice.
I bet you if you apply these cheap PPC advertising strategies step-by-step, you will exceed your high-budget sales campaign results.