Creative International Women's Day Social Media Marketing Ideas in 2023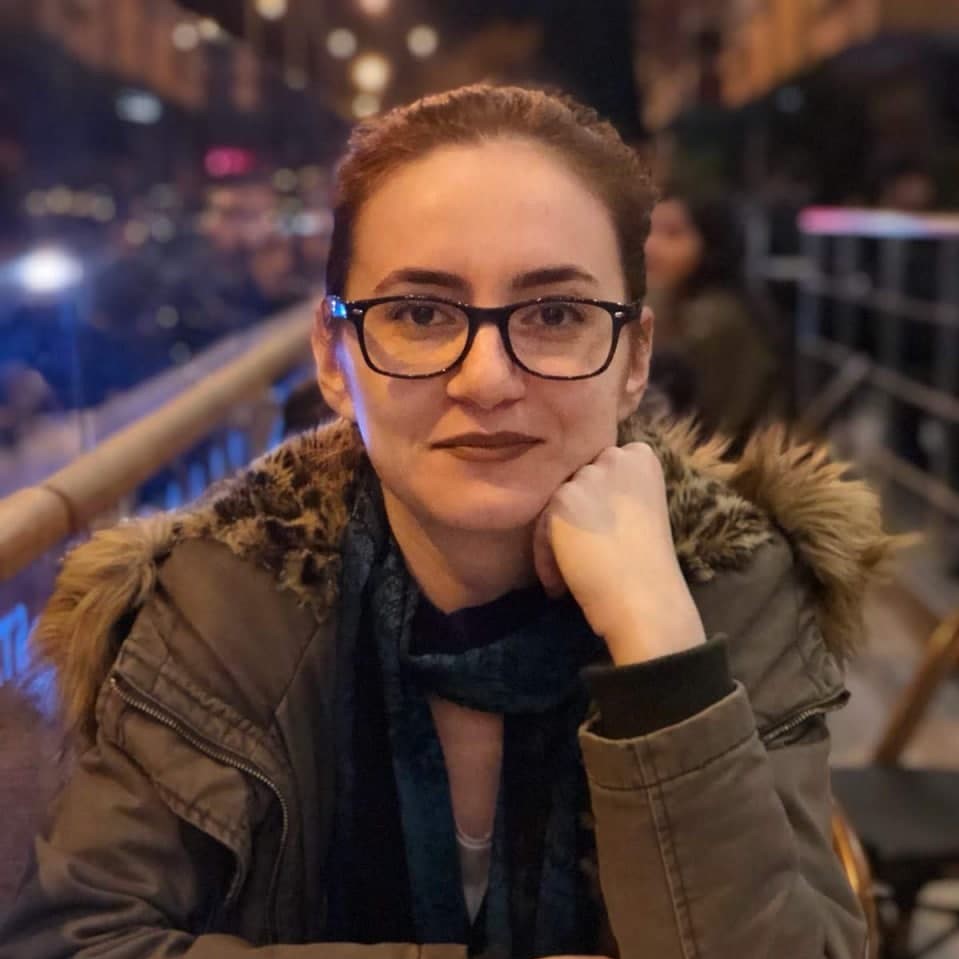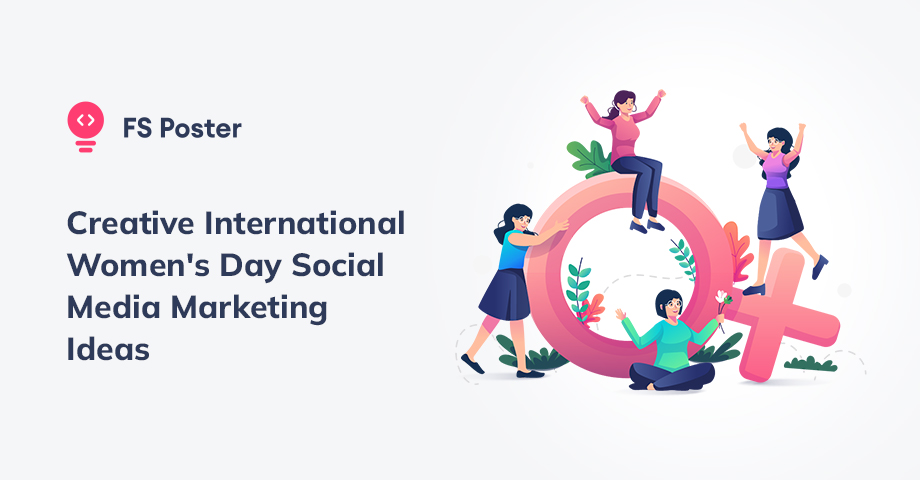 Digital marketing tips
Jan 24, 2023
Updated at: Mar 08, 2023
As the world commemorates International Women's Day each year, it's an ideal time for businesses to showcase their commitment to female empowerment and equal rights. While celebrating this day is nothing new, the way we show that celebration has changed drastically in recent years due to the growing presence of social media marketing. With careful planning, creative strategies, and compelling content, you can use International Women's Day as a tool for developing your presence on various different platforms and engaging with potential customers or clients. So in this blog, we are sharing creative ideas for how your business can take advantage of social media marketing this International Women's Day!
Importance of International Women's Day
International Women's Day is a day to celebrate the social, economic, cultural, and political achievements of women around the world. It is also an opportunity to recognize the progress that has been made toward gender equality and to recommit ourselves to accelerating gender parity.
In addition, International Women's Day serves as a reminder that there is still much work to be done for women's rights and gender equality. It is a day to recognize the value of women in all aspects of our lives, from their contributions to politics, economics, and society, to their impact on our families and communities.
The international celebration of International Women's Day serves as an important reminder that everyone can play a role in advancing gender equality, whether it is through campaigning for change or simply showing respect and appreciation for the women around us. Let's continue to recognize and celebrate the progress made toward gender equality while striving to make further progress until we can genuinely achieve full parity worldwide.
International Women's Day is an important day to reflect on the progress made and to renew our commitment towards a world where everyone has equal opportunities, regardless of their gender. Together we can make this vision a reality.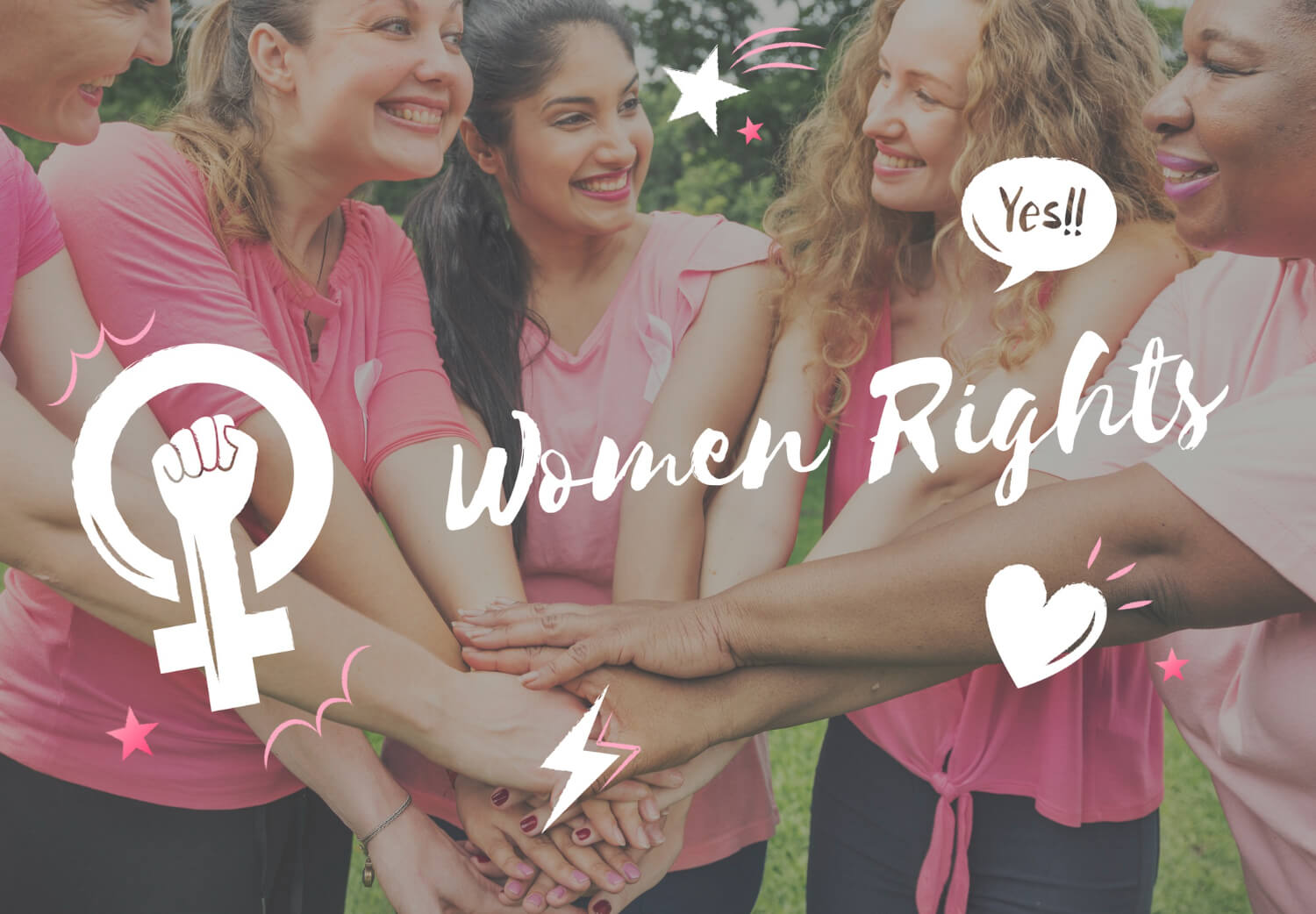 Creative International Women's Day Social Media Marketing Ideas
Here are the most creative International Women's Day social media marketing ideas for how your business can take advantage of it:
Celebrate inspiring women on your social media accounts
Share stories of women who have achieved great things offered valuable advice and support, or become role models for others. Encourage other women to get involved in activities that will help them to reach their full potential. Show appreciation for the fantastic women in your life by sending out cards or notes letting them know how much you appreciate them.
Create an International Women's Day hashtag to help spread awareness
Help spread awareness about issues such as gender inequality, the pay gap, and violence against women. Post the hashtag on social media networks like Facebook, Twitter, and Instagram to get more people involved in the conversation. Also, encourage people to use your hashtag when they post about International Women's Day-related topics. Creating a powerful message with this hashtag can help make a difference and raise awareness for these important issues. Try to make the hashtag unique, catchy, and reflective of what International Women's Day is all about. Additionally, partner with organizations that focus on women's empowerment and work to create a bigger impact by using your hashtag in their campaigns. Finally, promote the use of your hashtag through marketing channels like email, television, radio, and more. The more people that see your hashtag, the more likely they are to join in on the conversation around International Women's Day.
Host a Q&A session on social media with inspiring women in your field
Ask them questions about their journey, what advice they would give someone starting out, and how to create a successful career. Share the answers with your followers so that they can gain insight from experienced professionals. In addition, encourage other inspiring women in your field to participate in the Q&A as well, creating an even larger dialogue that can benefit more people. Don't forget to share the results of the Q&A session with your followers and ask for their thoughts as well. This can help build relationships and increase engagement on social media while also inspiring others in a positive way.
Ask followers to share their stories about what International Women's Day means to them
Whether it's a story about their own personal experience or a story of a woman that inspired them, ask your followers to post and use your hashtag. Use this opportunity to highlight inspiring women in the comments and share their stories with your other followers. Showing support is one of the best ways to empower each other on International Women's Day!
Post inspiring quotes from influential female leaders
Quotes are a great way to motivate and inspire. Here are some inspiring quotes from influential female leaders:
"The most common way people give up their power is by thinking they don't have any." - Alice Walker
"You may encounter many defeats, but you must not be defeated. In fact, it may be necessary to encounter the defeats, so you can know who you are, what you can rise from, how you can still come out of it." - Maya Angelou.
"The most difficult thing is the decision to act; the rest is merely tenacity." - Amelia Earhart.
"The most courageous act is still to think for yourself. Aloud." - Coco Chanel
"You can't be that kid standing at the top of the waterslide, overthinking it. You have to go down the chute." - Tina Fey.
"We need to reshape our own perception of how we view ourselves. We have to step up as women and take the lead." - Beyoncé Knowles-Carter.
"Think like a queen. A queen is not afraid to fail. Failure is another stepping stone to greatness." – Oprah Winfrey.
"There is no limit to what we, as women, can accomplish." – Michelle Obama.
Create a slideshow featuring photos and videos of women breaking down barriers in their fields
Include women of all ages, races, and backgrounds to highlight the diversity among pioneers in their fields. For each one, explain how they have broken down barriers or become role models for others. Show photos or videos of them making speeches, working hard and achieving success. Explain why their stories are inspiring and important to remember. Discuss how their accomplishments have made a difference in their respective industries and the world.
Finally, end with a call to action for others to follow in the footsteps of these women and find ways to make their own impact, no matter where they come from or what field they choose. Encourage viewers to take up these stories as examples of how anyone can make an impact and break down barriers, no matter the odds.
Make a donation to an organization that supports women's rights
Organizations such as UN Women, the Malala Fund, or She Should Run are great places to start. Donating can help these organizations provide critical services to women who need them most. It is also a way for you to express your support for advancing gender equality around the world. Your donation can make a real difference in the lives of women everywhere. With your help, these organizations can continue to provide resources and support that are essential for a fairer, more equitable world. So join the movement and donate today! Together we can create positive change for all women.
Challenge yourself and others to do something small each day, such as raising awareness of gender inequality or supporting female-owned businesses
Use social media to encourage others to take part in your efforts. By doing this, you can help create a more equitable society and empower women everywhere. Additionally, make sure that your workplace is a safe space for everyone, regardless of gender identity or expression. Offer resources to educate your colleagues on diversity and inclusion issues, and create policies that protect employees from discrimination and harassment. Finally, actively seek out diverse hiring opportunities to create a workforce that is reflective of the world around us. With just a few small steps, you can make a big difference in helping to achieve gender equality.
Host a virtual meetup with inspiring women around the world
Invite like-minded people to join in, hear their stories and experiences, share advice and tips, support each other's causes and collaborate on new ideas. This could be an ongoing or regular series of meetups with a different guest speaker at each event. You can also use the virtual platform to showcase successful women from all walks of life and have them do a Q&A session for the attendees. This could be a great way to bring together people from different backgrounds and build meaningful connections.
Invite followers to share their thoughts on International Women's Day
Encourage followers to add their stories, photos, and videos of International Women's Day events they are participating in. Ask followers to use the hashtag 'IWD2023' when sharing their posts.
Spread the word about events and initiatives that are taking place in honor of International Women's Day
Show your support by posting about the event or initiative on social media and inviting friends to join you. Encourage everyone to celebrate women's accomplishments and work together to create an equitable future for all. Together, we can make a difference!
Celebrate female artists and creatives on social media
Remember to bring attention to their work and build a supportive community of female talent. Start conversations about topics related to women in the creative industry, such as equal pay for equal work or how to get more women into leadership roles. Get involved with local organizations and charities that are dedicated to helping women rise up professionally and creatively. Make sure your support extends beyond just words on a screen and actually take action to encourage more women in the creative industry. By doing this, you will be helping create a brighter future for female creatives.
Share stories of organizations that are tackling gender inequality head-on
This will inspire others in their own industries. Showcase the successes of women and other underrepresented groups who are breaking through barriers, making significant contributions to their respective fields, and serving as beacons of hope for a more equitable future. Highlight the importance of intersectional feminism and how different forms of identity can shape experiences with gender inequality.
Discuss ways in which men can take action to support International Women's Day
International Women's Day is a day to celebrate and recognize the achievements of women around the world. However, it is also an opportunity for men to step up and take action to show their support for gender equality. Here are some concrete steps that men can take on International Women's Day to make a difference:
Educate yourself about the issues facing women around the world, and use your knowledge to challenge any sexist attitudes you may encounter.
Attend a rally or march celebrating International Women's Day and show your support for gender equality.
Support women-owned businesses, products, and services.
Advocate for gender equality in the workplace and ensure that women are being paid equitably.
Speak up when you see or hear sexism, discrimination, and harassment against women.
Listen to the stories of women around you – whether it be your colleagues, friends, family members, or strangers – and let them know that you're an ally.
Make a donation to charities and organizations promoting gender equality or supporting women in need.
Gathering inspiring women to talk about their stories
This method can be an excellent way to build morale and help others see what is possible. By connecting with amazing women in your community, you can create a platform for them to share their journey and provide support for other women in similar situations.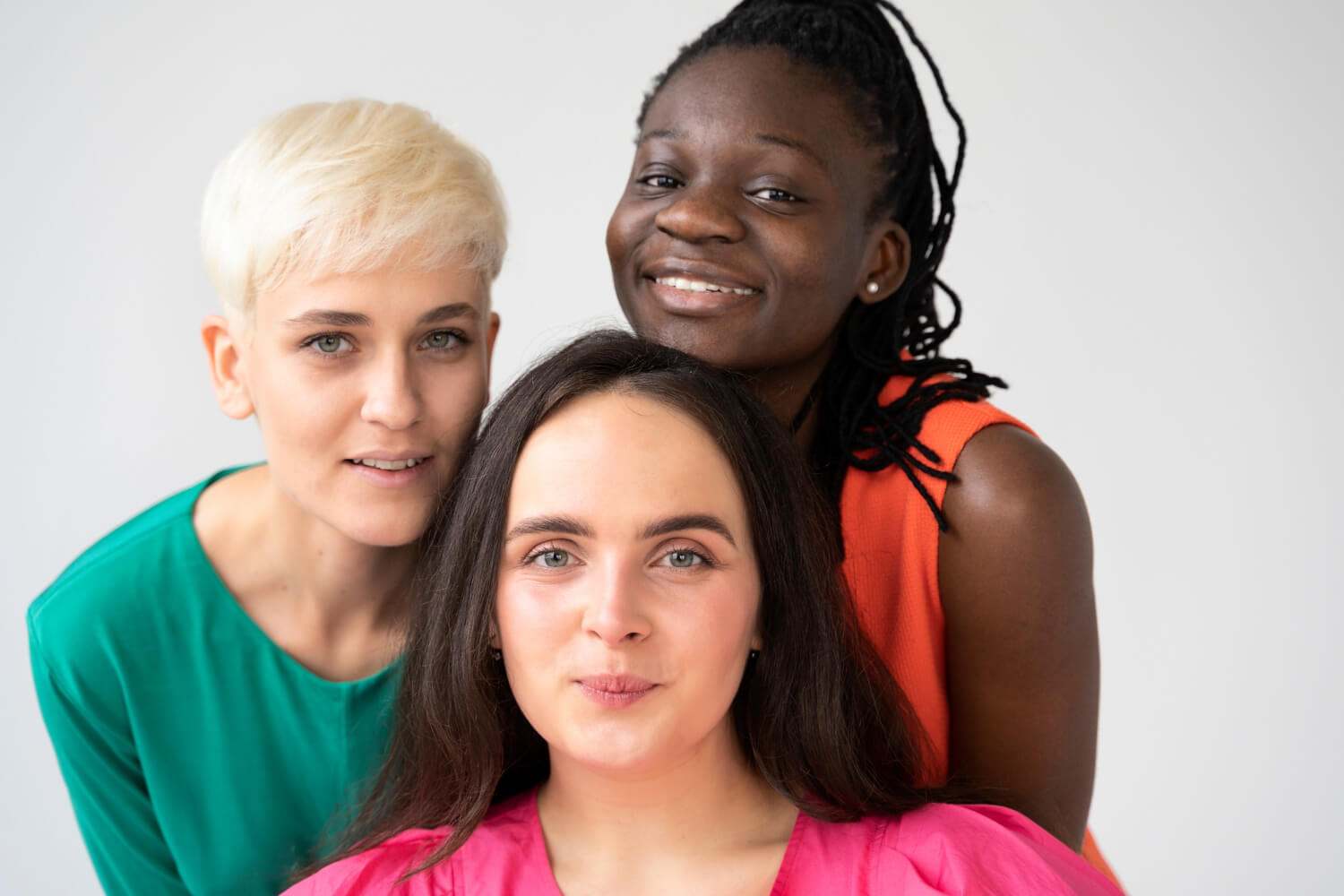 Provide resources and information about the history of International Women's Day
Consider creating a blog post that explains the history, highlights major events in the fight for gender equality, and honors the brave women around the world who have made significant contributions. You could also create social media posts to recognize the important work of inspiring female leaders, both past and present. Additionally, provide resources related to issues like equal pay, voting rights, and workplace equity.
Offer discounts or special promotions in honor of International Women's Day
This could include a percentage off items in-store or online, free shipping for women-owned businesses, or discounts on services related to professional development. Celebrate and honor the achievements of female leaders by featuring them in your digital marketing campaigns and advertising materials. You can also use International Women's Day as an opportunity to recognize and celebrate any influential women in your community, either in person or via social media. For example, you can host a special event where you recognize female founders and entrepreneurs who are making strides in various industries.
Host a contest or giveaway to recognize women's achievements
Give away products or services in celebration of the day and show your appreciation for powerful women. Create a contest on social media or your website to honor inspiring women and encourage others to share their stories. Ask people to nominate someone, or even yourself, for recognition and showcase the winners on your website or social channels. This is an excellent way to show respect for those who have made significant contributions and driven positive change in our world.
Invite followers to join virtual events, such as panel discussions, webinars, or workshops
This is a great way to engage with your followers and foster meaningful conversations. It also helps build trust in your brand as people see that you are dedicated to providing valuable content and experiences. Additionally, hosting virtual events can allow you to reach a broader audience than if you were simply hosting on-site events. And don't forget to use social media to spread the word about upcoming events related to International Women's Day.
Put together a special playlist or video featuring female artists
You can also use this playlist to educate yourself about the amazing work of female musicians and creators of all genres. Additionally, look for online concerts and listen to female-fronted bands or solo performers from around the world. Find out who organized the event and how they are empowering female musicians. Support female-owned businesses and venues, or buy albums and singles from independent female artists who are taking the music industry by storm with their creativity and passion.
Connect with other influencers and organizations that are supporting International Women's Day
Actively participate in campaigns, events, and conversations related to International Women's Day on social media. Use hashtags such as #InternationalWomensDay and relevant handles like @unwomen to join the conversation. Encourage followers and friends to get involved and make a difference by offering their support for the cause.
Celebrate yourself by sharing your own story
Share this on social media, talk to friends and family, or read something inspiring. Remind yourself of all the amazing things you've done in your life and where you want to go from here.
To wrap up
International Women's Day provides a perfect opportunity for businesses to show their support for women, engage audiences, and gain followers. It shouldn't be just another day in the marketing calendar; take it as an opportunity to be creative and add value to your audience. Just a small but meaningful gesture or campaign can have a huge impact. From live-streaming seminars to running competitions and giveaways through social media platforms, the possibilities are endless! So don't miss out on this excellent chance to connect with your audience in such a unique way. Get creative, get inspired, and make your International Women's Day campaigns stand out. If you are looking for creative Chinese New Year content ideas you can visit our blog page and read it too.